Playing With Neighbor's Cat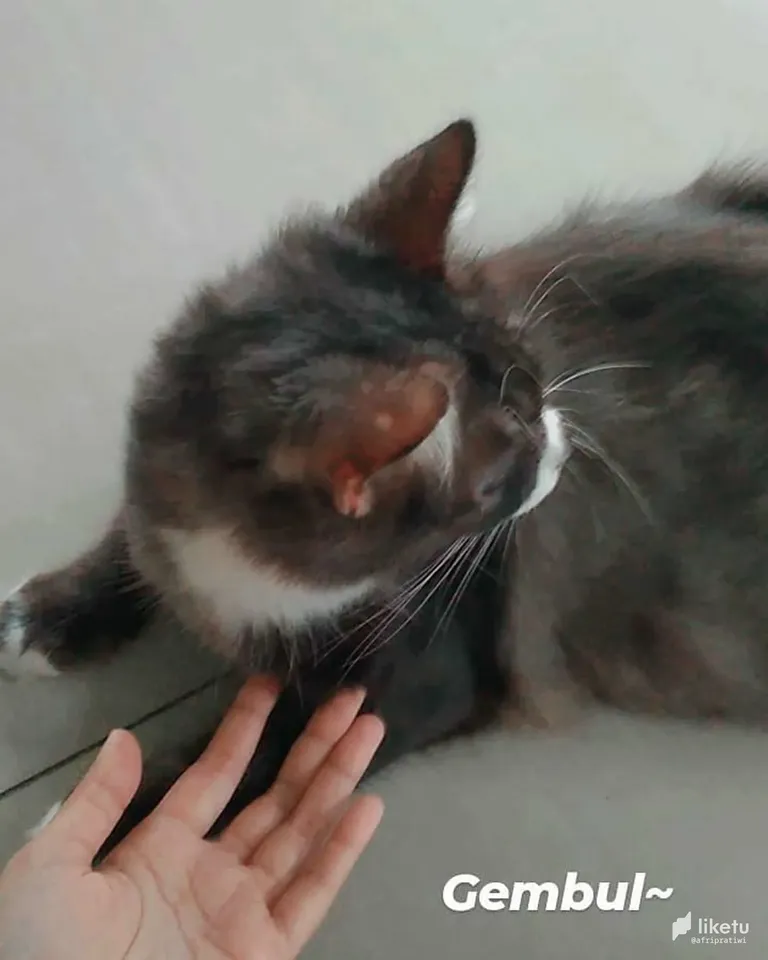 This morning the Gembul (a neighbor's cat whose breed is either Angora or Persian) stopped by the terrace of the house. He was busy playing with the umbrella that was being stretched out because it was still wet. Surprised, I who usually stay away when there is a cat, suddenly came closer and petted it.
I don't know what got into me~
The Gembul, which I gave my own name, because he was fat, suddenly approached. Then had the attraction with rolling on the floor. Wow, interesting too~
Then, someone with a pretty good memory said, "You're not afraid of cats anymore."
I was just, "Oh, I'll still run if the cat is barbaric. I hope you don't look like a cat, let alone a wild cat." Eh~
That's the first cat story here. There is still one other cat who if approached even run away. Maybe he thought I was so annoying, so he ran away.
Oh it's okay~
---
For the best experience view this post on Liketu
---
---