Harvesting Kali Mist x Timanfaya Haze #1 (English/Spanish)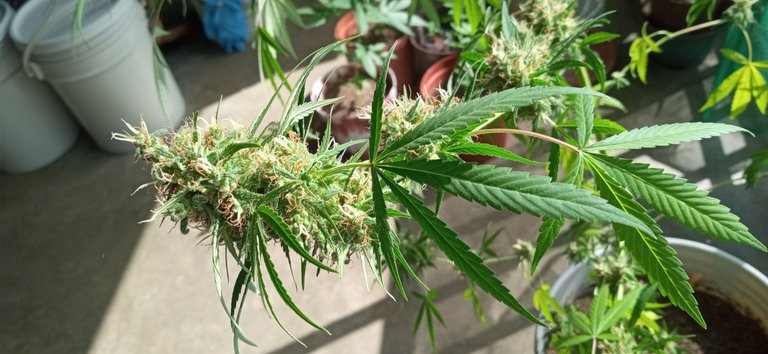 The long awaited day has arrived when we have to cut our plant and when we are sure that it is ready, as growers we must rely on our specific criteria when harvesting to do it in the optimal days, always when we have to cut there is a mixture of feelings, satisfaction, gratification, but also some sadness to cut a plant that accompanied us for some time, but it is normal we always take love to what we grow and more when we provide so much care, but everything has its cycle and we must cut to enjoy the honey of that harvest.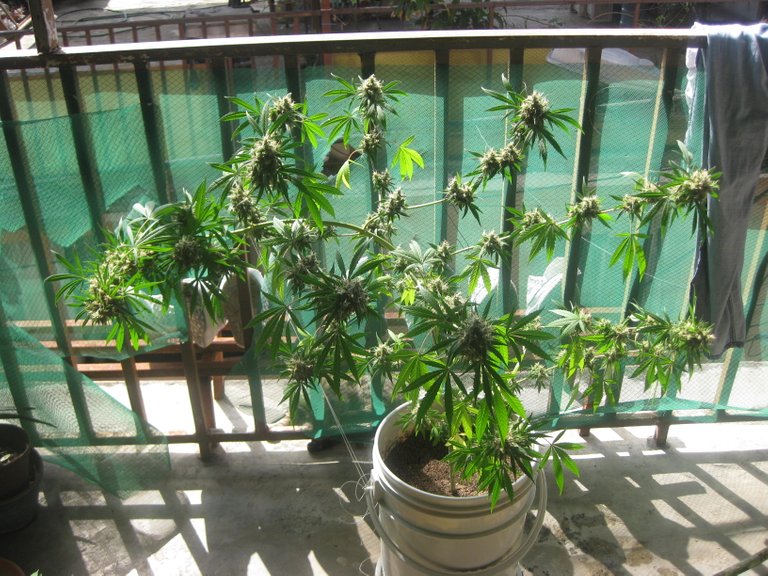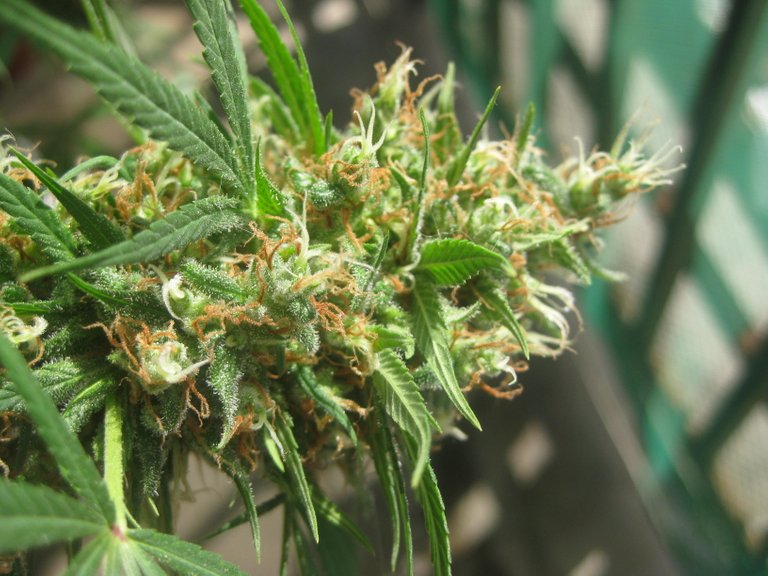 This plant is the first one that was born this year, it has been very solid as one of the friends of the community mentioned and it has been totally true, it has given me pleasure to cultivate this sativa that is the first time that I have the pleasure to develop and the truth is a great plant, on the way comes another one the Kali Mist #2 which already transplanted a few days ago and already began its phase of flowering.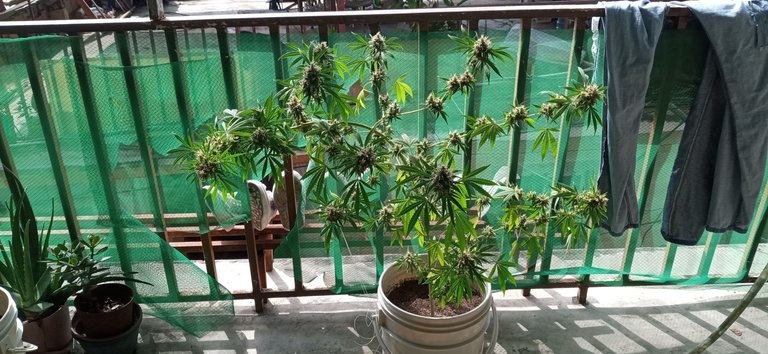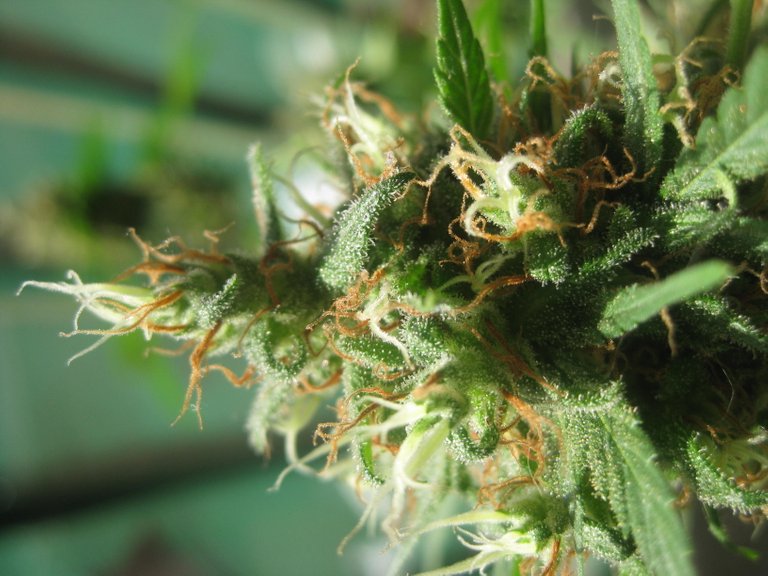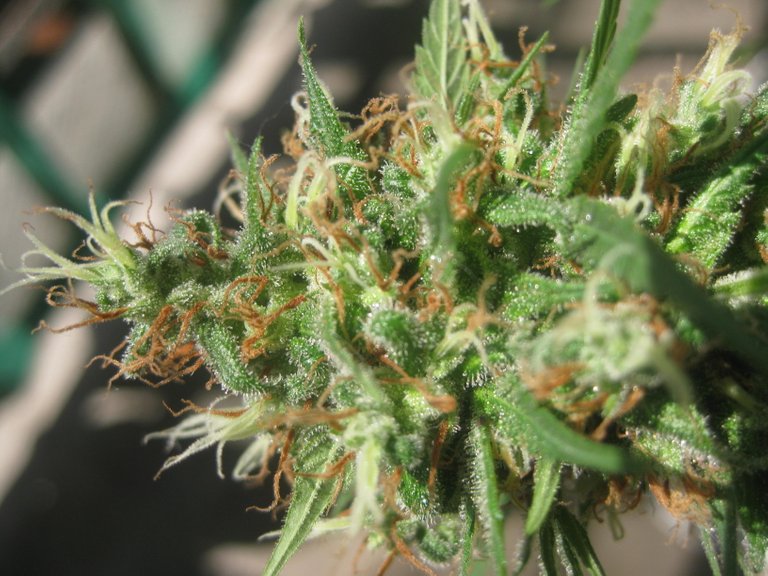 This Kali Mist #1 has made me reconnect with the crop after making an involuntary pause for a few years as I have mentioned in previous publications and therefore has been special because it was the link to reactivate me with nature.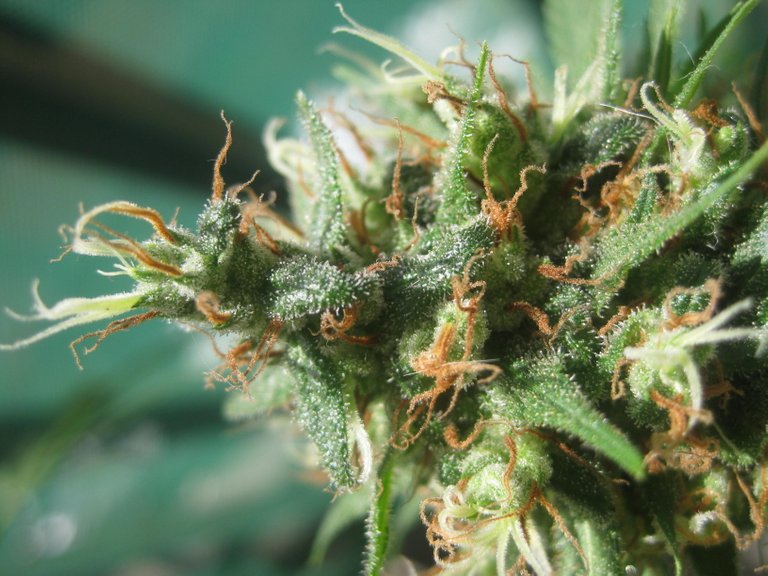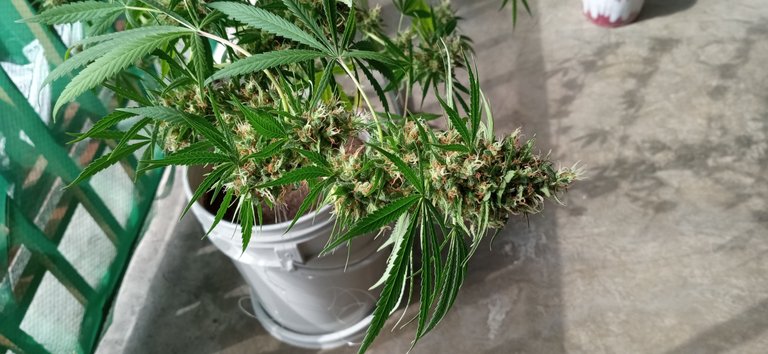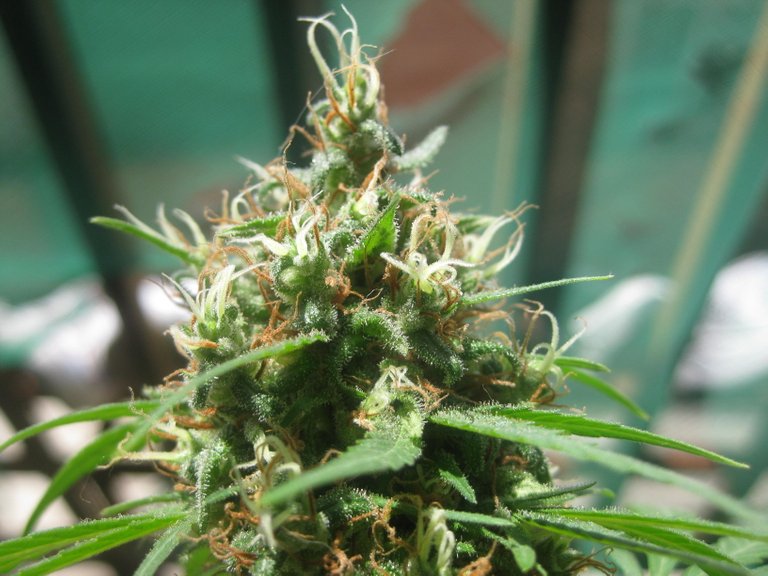 As you all know growing has its risks, we are facing all kinds of obstacles but as growers we have learned to deal with it all, even with the legal part that in many countries is not allowed, but we have the courage to do it despite these vicissitudes and many of you can understand me perfectly, about this I have some stories of which perhaps I will tell later because they are somewhat stressful, but currently everything is under control and tranquility is reigning but I am always very awake in terms of security to prevent and be well in many aspects.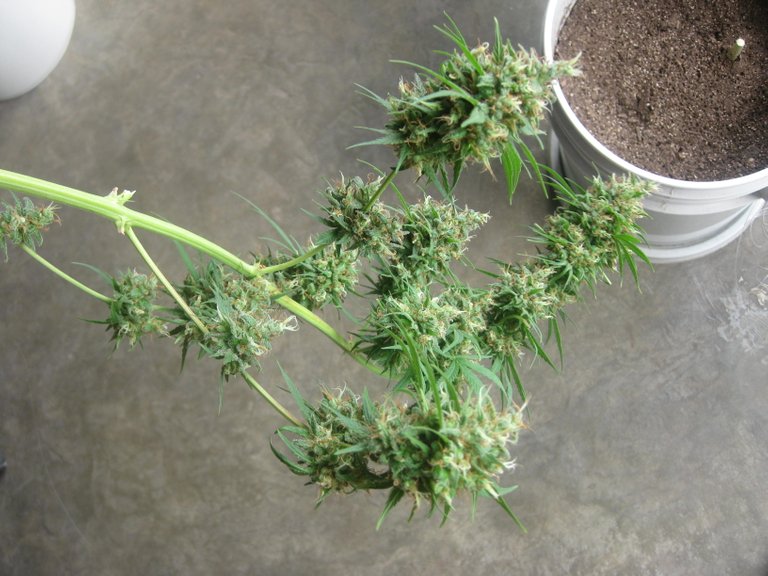 The plant was cut yesterday afternoon and it was laborious because it had many branches, it was a good harvest, I think it has been the best production I have had so far and that is very gratifying, it is already in the drying process which will be approximately 2 weeks to proceed then to cure, to obtain quality cannabis is a long process that gives a lot of work, but when we go to test this guarantees and gives us the maximum of rewards is at that moment where we realize that it was worth all this work, I really appreciate the support of everyone in this community and now come many more publications and I will continue with the project of Macro captures where I have an upcoming publication on the latest macro photos I got from the Kali Mist #1 in the morning before harvesting.
Photos by agcoeficiente10
You can also follow me on:
Twitter https://twitter.com/agfnzn1
Instagram https://www.instagram.com/dread_negro/
▤▥▤▥▤▥▤▥▤▥ ▤▥▤▥▤▥▤▥▤▥ ▤▥▤▥▤▥▤▥▤▥ ▤▥▤▥▤▥▤▥▤▥
Cosechando la Kali Mist x Timanfaya Haze #1
Llego ese dia tan esperado cuando nos toca cortar nuestra planta y cuando tenemos la certeza que ya esta lista, como cultivadores debemos confiar en nuestro criterio en específico a la hora de cosechar para hacerlo en los días óptimos, siempre cuando tenemos que cortar hay una mezcla de sentimientos, de satisfacción, gratificación, pero también de cierta tristeza por cortar una planta que nos acompañó durante todo cierto tiempo, pero es normal siempre le tomamos amor a lo que cultivamos y más cuando le proporcionamos tantos cuidados, pero todo tiene su ciclo y hay que cortar para disfrutar de las mieles de esa cosecha.
Esta planta es la primera que nació este año, ha sido muy sólida como lo mencionó uno de los amigos de la comunidad y ha sido totalmente cierto, me ha dado gusto cultivar esta sativa que es la primera vez que tengo el placer de desarrollar y la verdad es un grandiosa planta, en camino viene otra la Kali Mist #2 la cual ya transplante hace unos días y ya dio inicio a su fase de floración.
Esta Kali Mist #1 ha me hizo reconectar con el cultivo después de hacer una pausa involuntaria por unos años como lo he mencionado en anteriores publicaciones y por eso ha sido especial ya que fue el enlace para reactivarme con la naturaleza..
Como todos ustedes saben cultivar tiene sus riesgos, estamos ante todo tipo de obstáculos pero como cultivadores hemos aprendido a lidiar con todo ello, incluso con la parte legal que en muchos países no está permitido, pero tenemos la valentía de hacerlo a pesar de esas vicisitudes y muchos de ustedes me pueden entender perfectamente, sobre esto tengo algunas historias de las cuales quizás cuente más adelante porque son algo estresantes, pero actualmente todo está bajo control y está reinando la tranquilidad pero siempre estoy muy despierto en lo que respecta a la seguridad para prevenir y estar bien en muchos aspectos.
La planta la corte en la tarde del día de ayer y fue laborioso porque tenía muchas ramas fue una buena cosecha, pienso que ha sido la mejor producción que he tenido hasta los momentos y eso es muy gratificante, ya está en el proceso de secado que serán aproximadamente entre 2 semanas para proceder luego a curar, para obtener cannabis de calidad es un largo proceso que da mucho trabajo, pero cuando vamos a testear esto nos garantiza y da la máxima de las recompensas es en ese instante donde nos damos cuenta que valió la pena todo este trabajo, la verdad agradezco el apoyo de todos en esta comunidad y ahora vienen muchas más publicaciones y seguiré con el proyecto de capturas Macro donde tengo una próxima publicación sobre las últimas fotografías macro que obtuve de la Kali Mist #1 en la mañana antes de cosechar.
Fotos por agcoeficiente10
También pueden seguirme en:
Twitter https://twitter.com/agfnzn1
Instagram https://www.instagram.com/dread_negro/
---
---