Kali Mist x Timanfaya Haze - Flowering: Ep 1 (English/Spanish)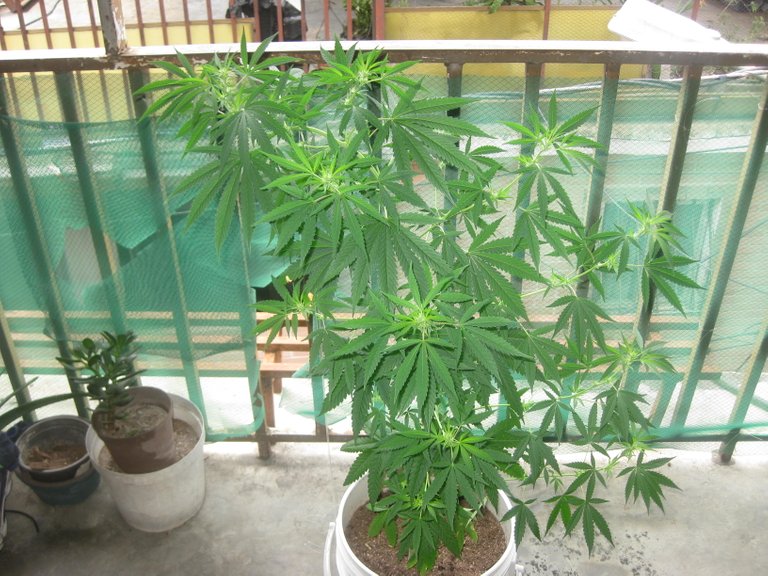 For more than 3 years I made an involuntary pause in the cultivation product of the pandemic, having been suspended flights and shipments, I was left without existence of seeds, so I had to deal all that time with the situation of not being able to cultivate. Once the situation was normalized and the flights and shipments were resumed, I did not hesitate to take the necessary steps to obtain cannabis seeds.
When I got the first seeds of this year was gratifying because I knew that once again I could resume the cultivation, so the first seed that saw the light was the Kali Mist was in vegetative growth with an excellent performance and now is in flowering phase with very good aspect too.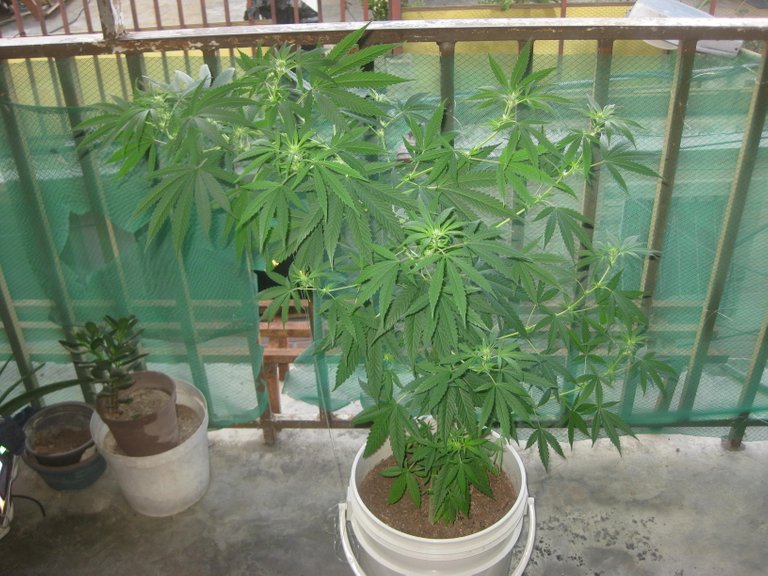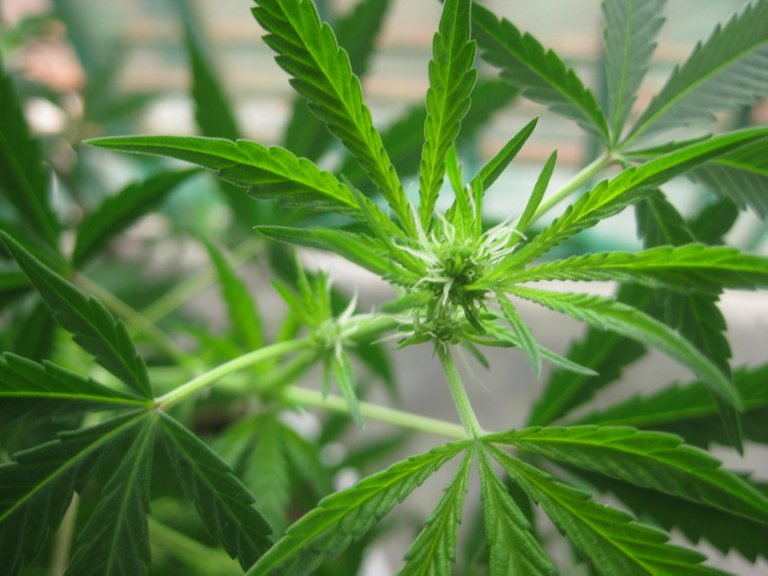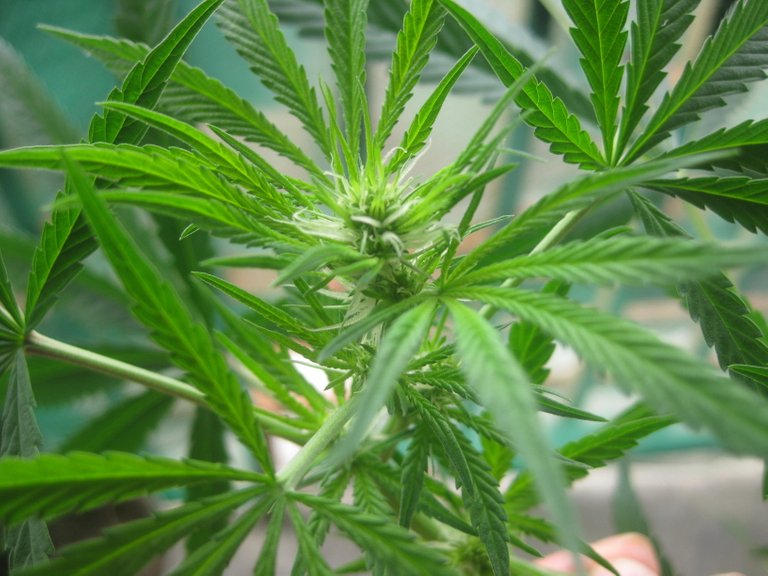 This great genetics has 17 days since I put it in flowering stage and in vegetative growth has been a champion I have had no problems with pests, yesterday at 16 days of flowering I put its first specific fertilizer for this phase and it was a bat guano tea that gave me good results in my previous crop that was a few years ago as I mentioned, so I perceive an absolute gratification to be growing again and reach this stage.
The only drawback but it really had a solution is that it was growing too much and was getting very spiky and therefore was already peeking over the balcony and as you know I have to be discreet with the crop and prevent the plant is seen from the street, at first I thought of performing an apical pruning but then I saw that I could apply some ties or strategic ties, consult with some friends and was the best solution, here I leave screenshots of how it was before making the corresponding tie.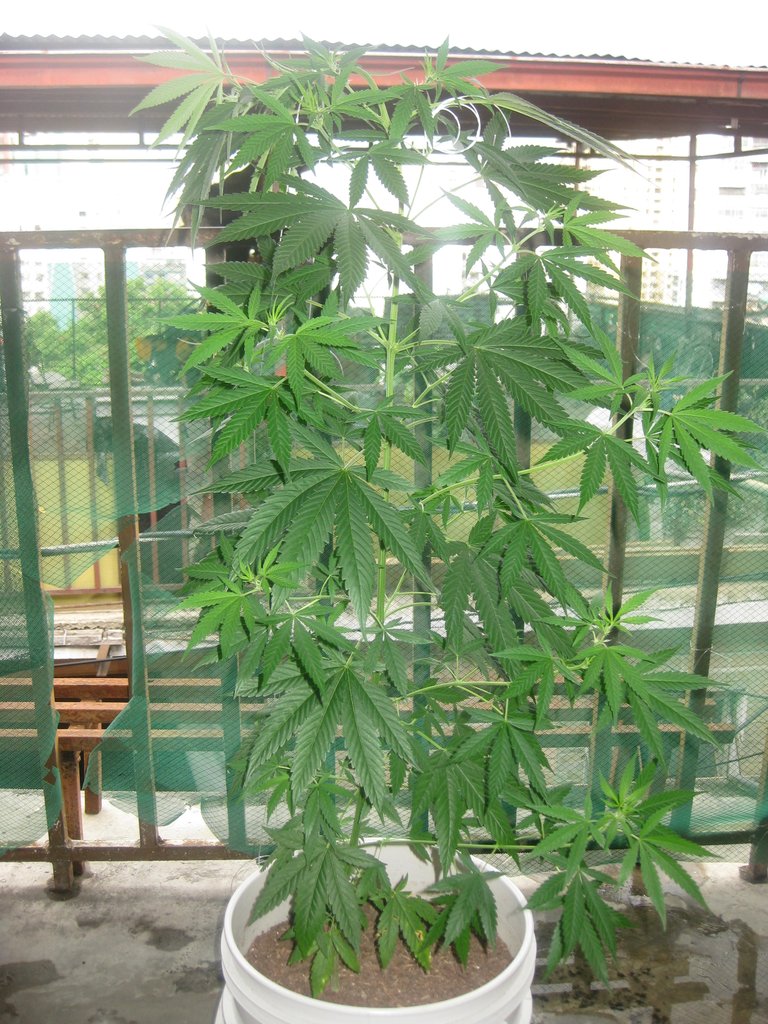 I also have other plants that are on the way in the process and I will also be following them in future publications because as I have reviewed I have a large volume of work and I strive to keep my publications on this platform, because growing and sharing with other growers I think it is very rewarding, and interesting, because anywhere in the world can see how you are doing and that's excellent.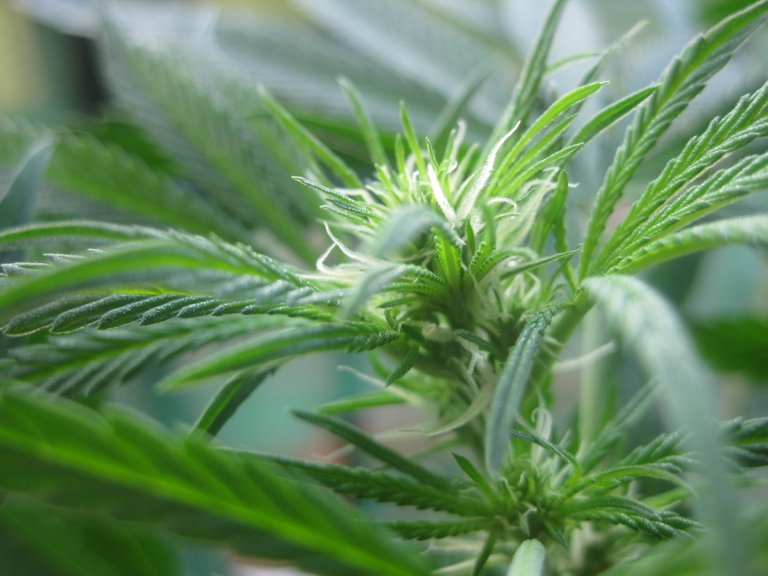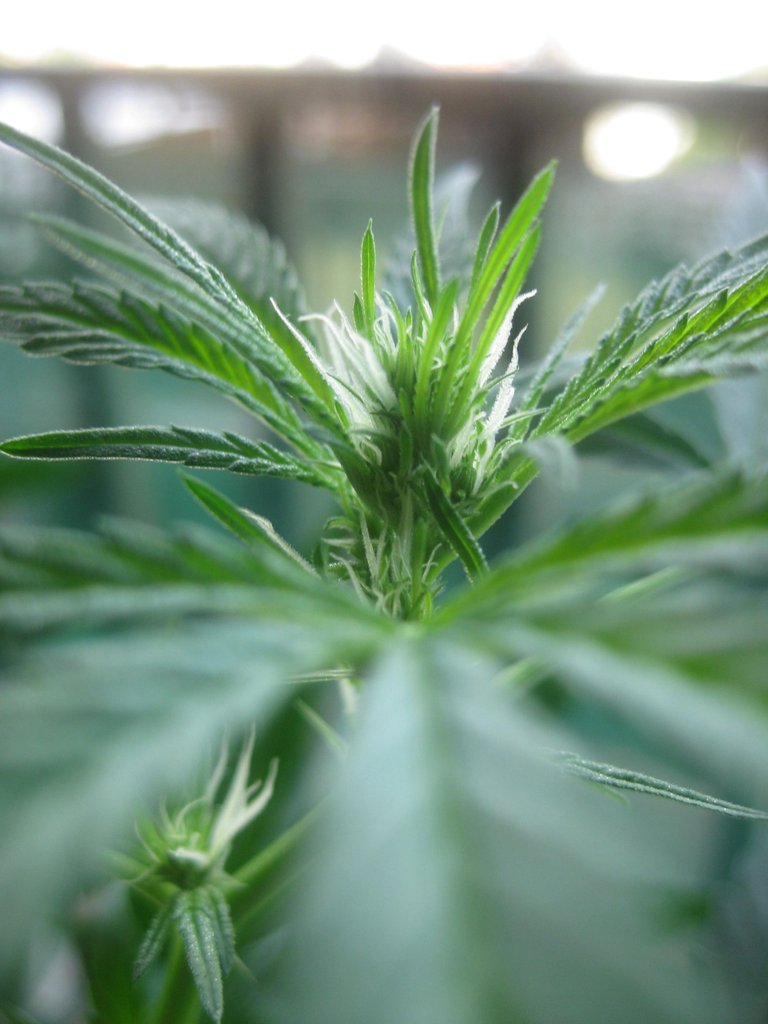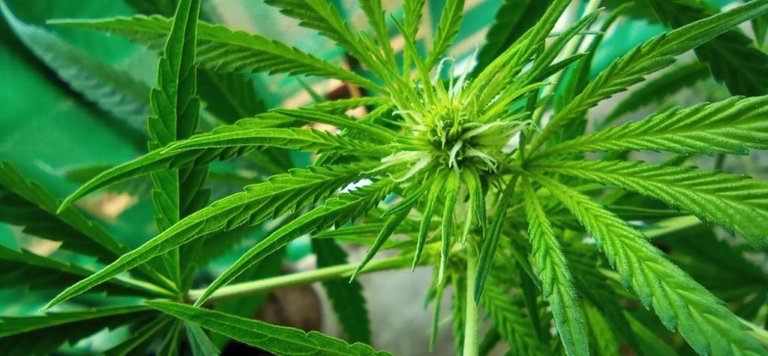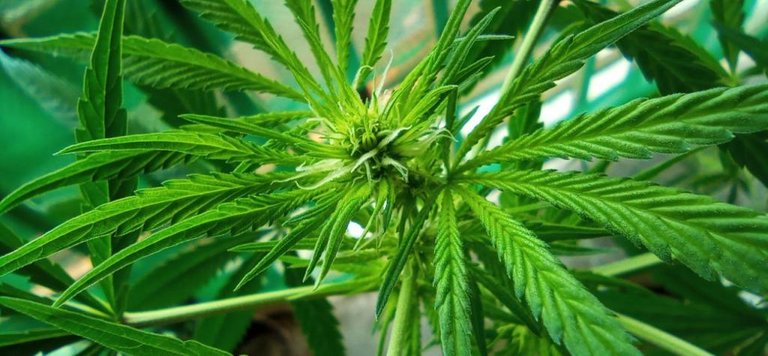 Later I will also have the pleasure to tell the story of the origin of this genetics.
Along the publication I leave some photos so you can see how it is going, also as I mentioned I have been applying mooring techniques because it has taken a great height, you know that you have to take precautions, so with the mooring it has yielded and is taking a balance to avoid that it can be seen from the street. well leave me your opinions because here there are many growers and I can get many relevant opinions.
Photos by agcoeficiente10
You can also follow me on:
Twitter https://twitter.com/agfnzn1
Instagram https://www.instagram.com/dread_negro/
▤▥▤▥▤▥▤▥▤▥ ▤▥▤▥▤▥▤▥▤▥ ▤▥▤▥▤▥▤▥▤▥ ▤▥▤▥▤▥▤▥▤▥
Kali Mist x Timanfaya Haze - Floración: Cap 1
Desde hace más de 3 años hice una pausa involuntaria en el cultivo producto de la pandemia, al haber sido suspendido los vuelos y los envíos, me quedé sin existencia de semillas, así que tuve que lidiar todo ese tiempo con la situación de no poder cultivar. Una vez que se nomalizo la situación y se retomaron los vuelos y envíos, no dude en hacer las gestiones para obtener las semillas de cannabis.
Cuando me llegaron las primeras semillas de este año fue gratificante porque sabía que una vez más podía retomar el cultivo, así que la primera semillas que vio la luz fue la Kali Mist estuvo en crecimiento vegetativo con un excelente desempeño y ahora está en fase de floración con muy buen aspecto también.
Esta grandiosa genética tiene 17 días desde que la coloque en etapa de floración y en crecimiento vegetativo ha sido una campeona no he tenido problemas de plagas, ayer a los 16 dias de floracion le coloque su primer abono específico para esta fase y fue un te de guano de murcielago que me dio buenos resultados en mi anterior cultivo que fue hace algunos años como lo mencione, por eso percibo una absoluta gratificación al estar de nuevo cultivando y llegar a esta etapa.
El único inconveniente pero realmente tenia solucion es que estaba creciendo demasiado y se estaba espigando mucho y por ello ya se estaba asomando por el balcón y como saben tengo que ser discreto con el cultivo y evitar que la planta se vea desde la calle, al principio pensé en realizar una poda apical pero despues vi que podía aplicar algunos amarres o ataduras estratégicas, consulte con unos amigos y fue la mejor solucion, aqui dejo capturas de como estaba antes de hacer el amarre correspondiente.
También tengo otras plantas que vienen en camino en el proceso y tambien les estare haciendo seguimiento en publicaciones futuras porque como he reseñado tengo un gran volumen de trabajo y me esfuerzo por mantener mis publicaciones en esta plataforma, porque cultivar y compartir con los demás cultivadores me pareces que es muy gratificante, además de interesante, porque en cualquier parte del mundo pueden ver como lo estas haciendo y eso es excelente.
Más adelante también tendré el placer de contar la historia del origen de esta genética.
A lo largo de la publicación dejo algunas fotos para que vean como va, tambien como mencione he estado aplicando técnicas de amarre porque ha tomado una gran altura, ya saben que hay que tomar precauciones, por ello con el amarre ha cedido y está tomando un equilibrio para evitar que se pueda ver desde la calle. bueno dejenme sus opiniones porque aquí hay muchos cultivadores y puedo obtener muchas opiniones relevantes.
Fotos por agcoeficiente10
También pueden seguirme en:
Twitter https://twitter.com/agfnzn1
Instagram https://www.instagram.com/dread_negro/
---
---