Kali Mist x Timanfaya Haze - Flowering: Ep 3 (English/Spanish)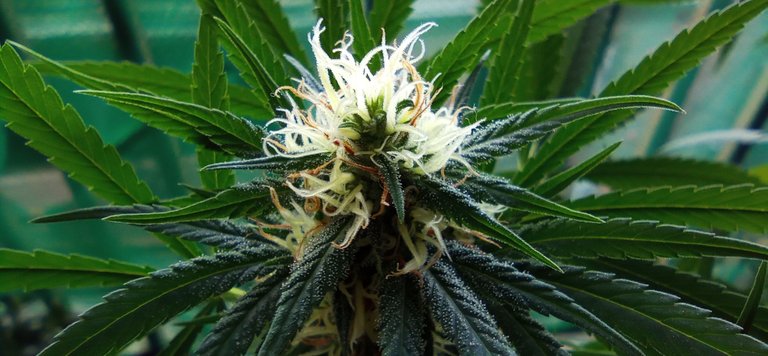 The follow-up of the Kali Mist continues with a few weeks in phase of bloom, on Tuesday of this same week I put her third fertilizer in this stage and it was the classic banana tea that apparently was very good for her, but we will be able to evaluate it better with the course of the days, I think to put her last fertilizer of bloom in some days, I think that already with this, those buds will fatten as God commands, anyway, as here there are many expert growers I listen to their opinions, in the same way I would like to know how they observe the plant....
Throughout all this time this work of cultivation has given me back that constancy that I had developed with the plants for many years, but all this I recovered this year after the pause that I never wanted to do for 3 years for the reasons that I explained in previous publications.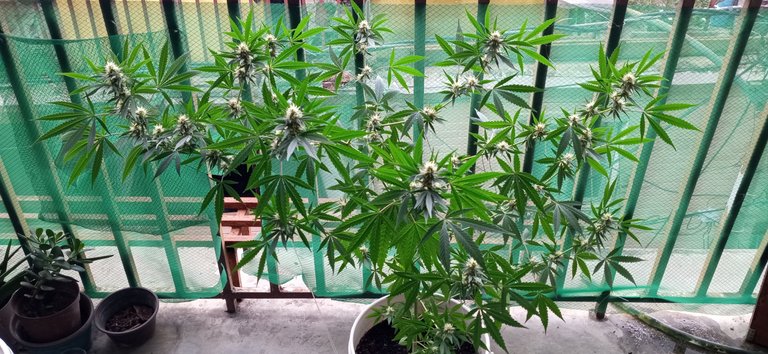 Growing is not only productive, it is also a therapy for stress, of course when you already know what to do because in the initial years it is the opposite when you do not know how to solve those problems that often arise in the development of plants.
That's why the time I spend growing helps me a lot in terms of disconnecting from the digital world and connecting with nature, that's why this blog that I have on the platform allows me to have a window to the world so people can observe how plants grow in this part of the world.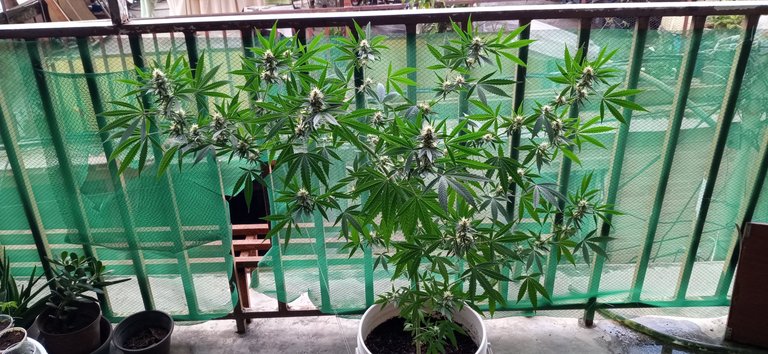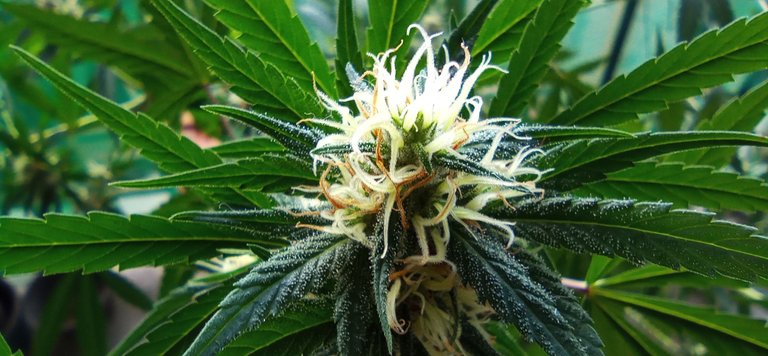 Some weeks ago I did a pruning of leaves, I thought I had cut many but when I observed the plant well, I think I did the right ones, some colleagues tell me that they never cut leaves, before in my case I did not do it either, but I read that if we cut leaves in a strategic way we give strength to the growth of the buds because the energy is redirected to a great extent towards them.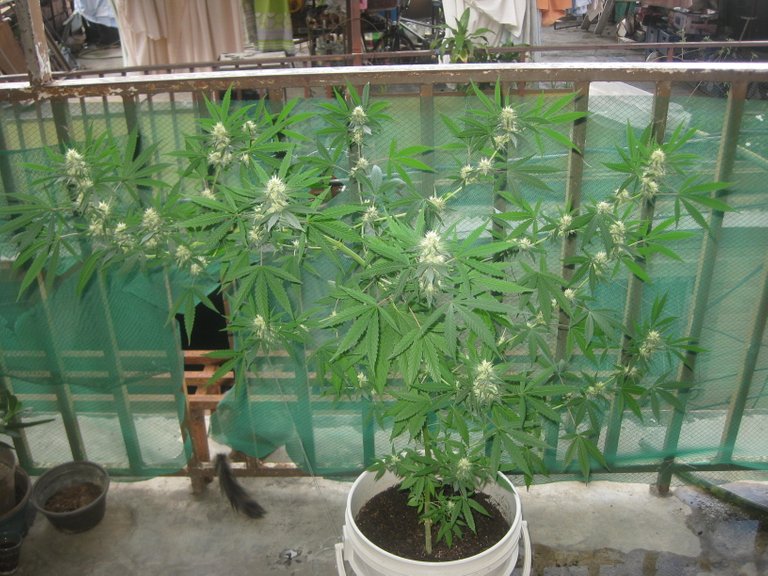 I hope as usual you have enjoyed this weekly publication, where it is very important to follow this Kali Mist in bloom, later I also plan to continue with the macros and I am collecting good material for that specific topic with this plant.
Photos by agcoeficiente10
You can also follow me on:
Twitter https://twitter.com/agfnzn1
Instagram https://www.instagram.com/dread_negro/
▤▥▤▥▤▥▤▥▤▥ ▤▥▤▥▤▥▤▥▤▥ ▤▥▤▥▤▥▤▥▤▥ ▤▥▤▥▤▥▤▥▤▥
Kali Mist x Timanfaya Haze - Floración: Ep 3
El seguimiento de la Kali Mist continua con unos cuantas semanas en fase de floración, el martes de esta misma semana le coloque su tercer abono en esta etapa y fue el clásico té de banana que al parecer le sentó muy bien, pero eso lo podremos ir evaluando mejor con el transcurso de los días, pienso colocarle su último abono de floración en algunos días, pienso que ya con esto, esos cogollos engordaran como Dios manda, de todos modos, como aquí hay muchos cultivadores expertos escucho sus opiniones, de igual forma me gustaria saber como observan la planta?.
A lo largo de todo este tiempo este trabajo del cultivo me ha devuelto esa constancia que había desarrollado con las plantas durante muchos años, pero todo esto lo recobre este año luego de la pausa que nunca quise hacer durante 3 años por las razones que expliqué en publicaciones anteriores.
Cultivar no sólo es productivo, también es una terapia para el estrés, por supuesto cuando ya sabes que hacer porque en los años iniciales es todo lo contrario cuando no sabes como solucionar esos problemas que suelen presentarse en el desarrollo de las plantas.
Por eso el tiempo que le dedicó a cultivar me ayuda mucho en lo que respecta a desconectarme del mundo digital y conectarme con la naturaleza, por ello este blog que llevo en la plataforma me permite tener una ventana hacia el mundo para que la gente pueda observar cómo crecen en esta parte del mundo las plantas.
Hace algunas semanas hice una poda de hojas, pense que habia cortado muchas pero cuando observe bien la planta, pienso que hice los correctos, algunos colegas me dicen que nunca cortan hojas, antes en mi caso tampoco lo hacía, pero lei que si cortamos hojas de forma estratégica le damos fuerza al crecimiento de los cogollos porque la energía en gran parte se redirige hacia ellos.
Espero como de costumbre hayan disfrutado de esta publicación semanal, donde cobra suma importancia el seguimiento de esta Kali Mist en floración, más adelante también planeo seguir con los macros y estoy recopilando buen material para ese tema en específico con esta planta.
Fotos por agcoeficiente10
También pueden seguirme en:
Twitter https://twitter.com/agfnzn1
Instagram https://www.instagram.com/dread_negro/
---
---