Batman&Robin Eternal
Hello I wanted to talk about these comics that I bought in Mérida, Yucatán as it is the entire saga of Batman&Robin Eternal, as it was 14 comics (counting that I had two number 1# with variant cover) for only 98 pesos (Mexican dollars) that are 2.30€ that is a extremely cheap price.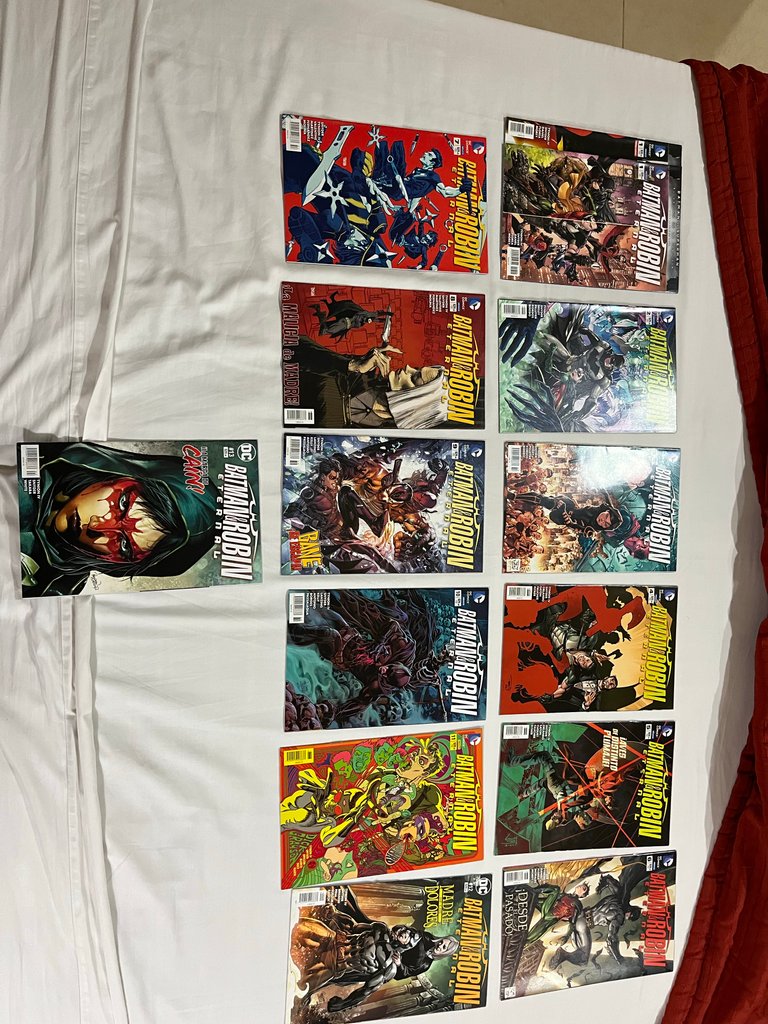 Well before buying the saga I was going to buy 1# and 2# of Spider-Man 2099 and like you can only by them in America I could not complete the saga, searching a little bit I found this.
So remember search for the treasure don't wait for it to come to you.
---
---