Morning Blessings: Rainbow in the Sky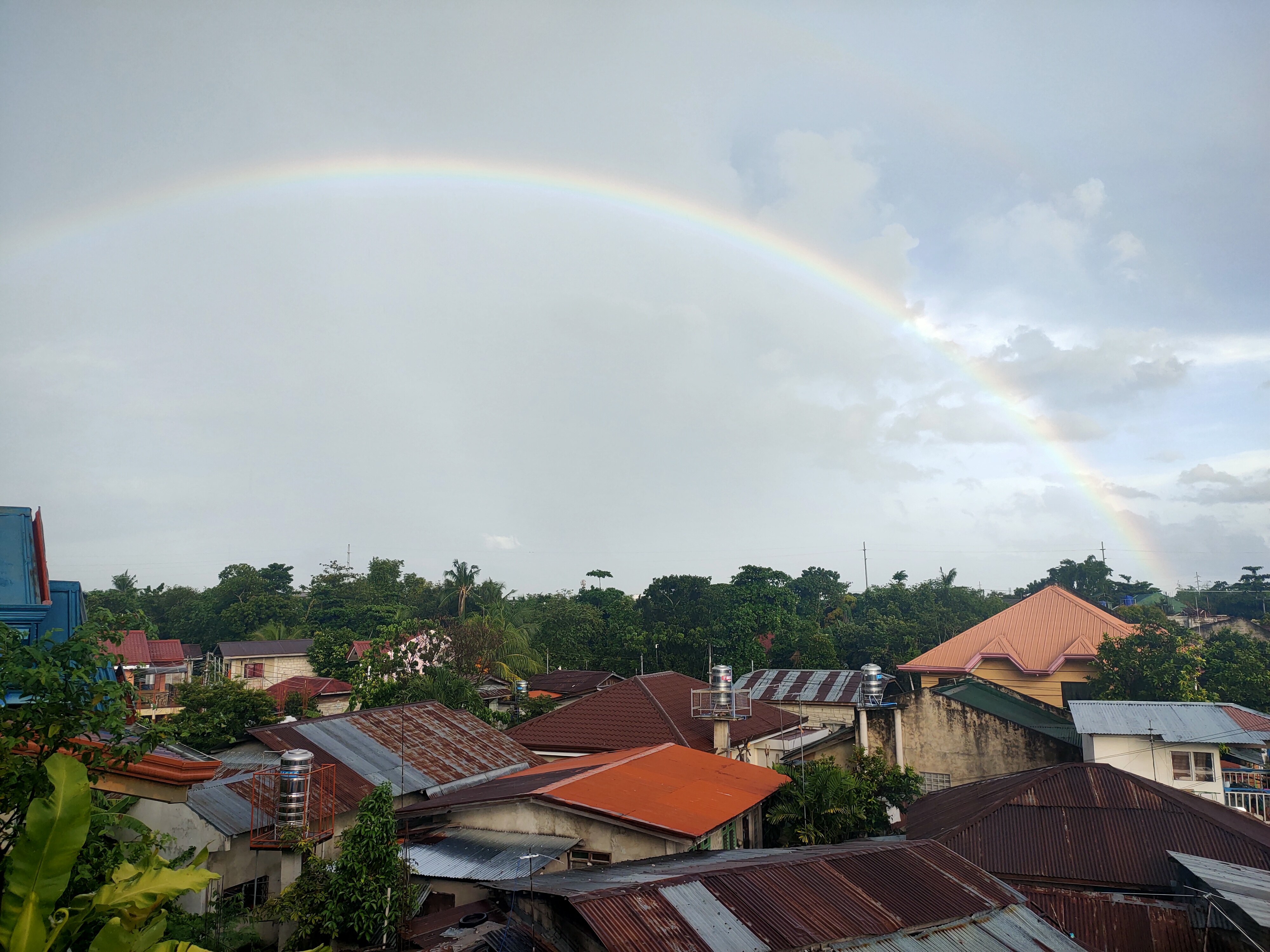 The clouds the engulfed a wonderful rainbow. Last night was raining hard and it seems it will not stop. I wake up late and to my amazement, I see a rainbow in the sky. They say, at the end of the rainbow there is a pot of gold. If it is true then I will definitely search the end of the rainbow. However, I do believe that it brings good luck so I just whispered a wish and hoping it will come true.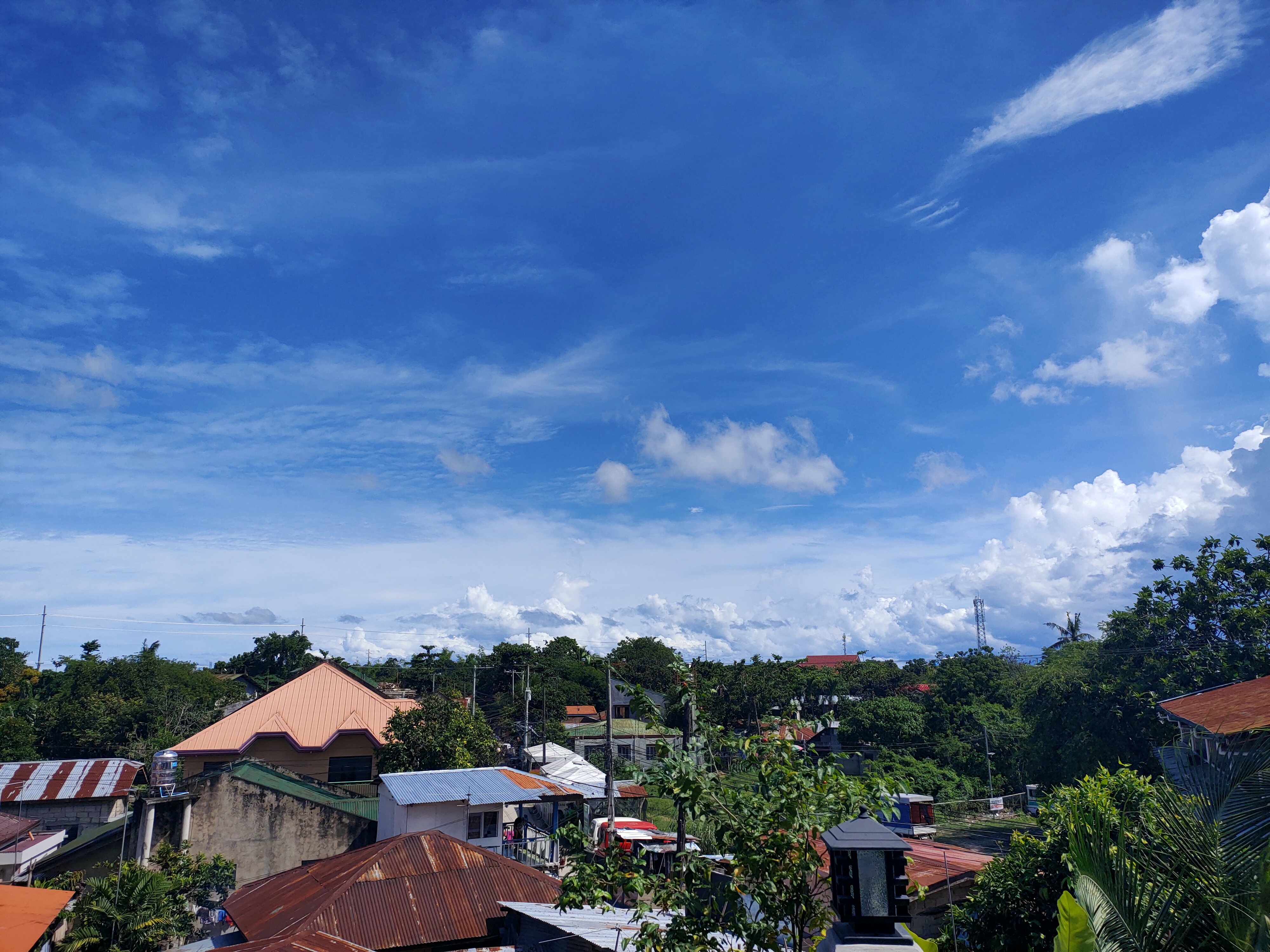 Front view of our house! It is blue skies and clouds!

Back view of our house, another lush greens and cloudy blue skies!
---
---