Mangroves Forest Boat Trips 🛶 | Greenery | Nature & Wildlife 🦋, Local Boy Fishing 🎣

Second Day of Our Community Trip, Exploring Mangroves Forest 🌳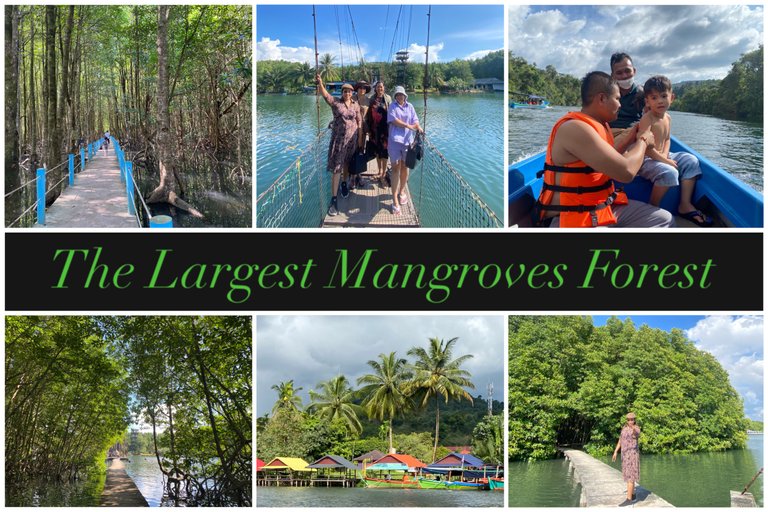 Greetings all my dear friends! Two days ago, I promised you to updated on my trip the next day. This is my second day in the southwest of Cambodia, and I am still on this vocation. Today, I have an interesting and attractive tourist sights to share with you. First, my community and I have a meet up discussing about our next adventure. After a 30 minute talk we end up decided to visit a forest which calls Prey Kong Kang. Prey Kong Kang is translated as a Mangroves forest.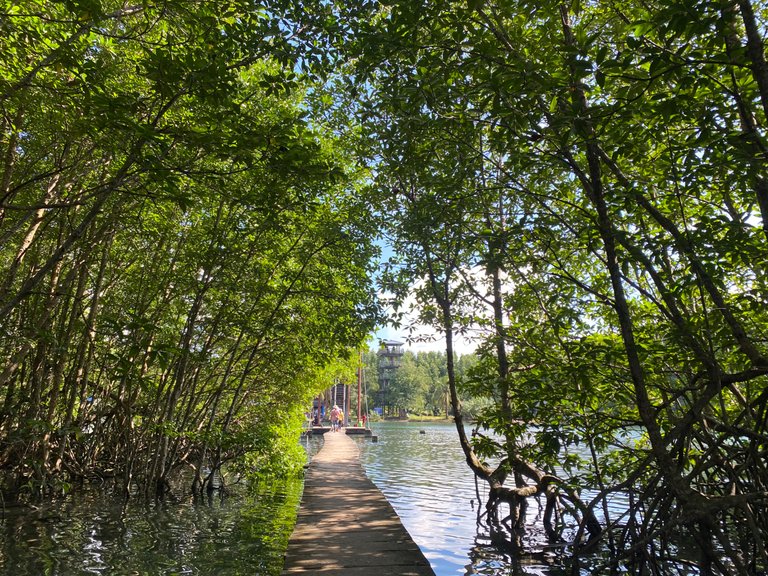 This forest is located in the southwest of Cambodia, the border between Thailand and Cambodia, more than a hundred kilometers away from the city center. A visit to Prey Korngkang, I can say it is guaranteed to provide you such an incredible experience with greenery natural, and different types of plants 🌱🌳.
So many years of waiting for forest adventures, now it is a great time that I always dream about. What I am obsessed in doing so is to enjoy all the scenery surrounding, listening to music they are playing while sitting on a boat. I can't really describe how amazing it was, you could see here below.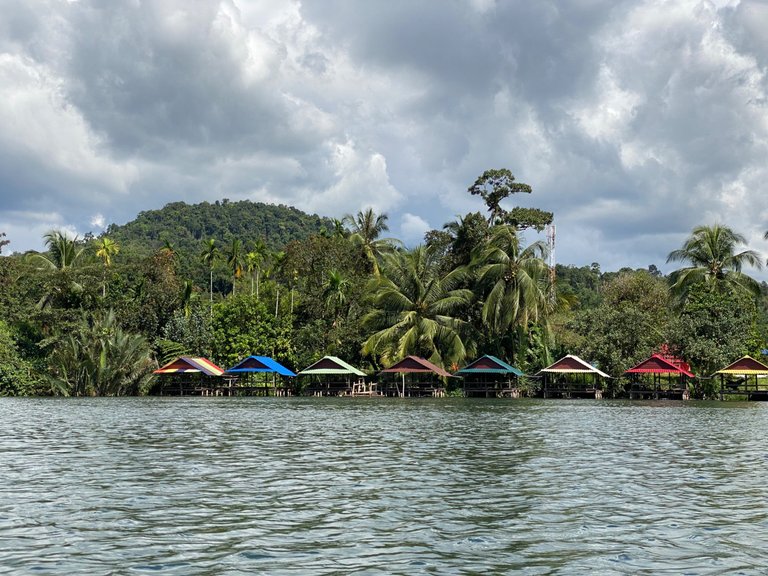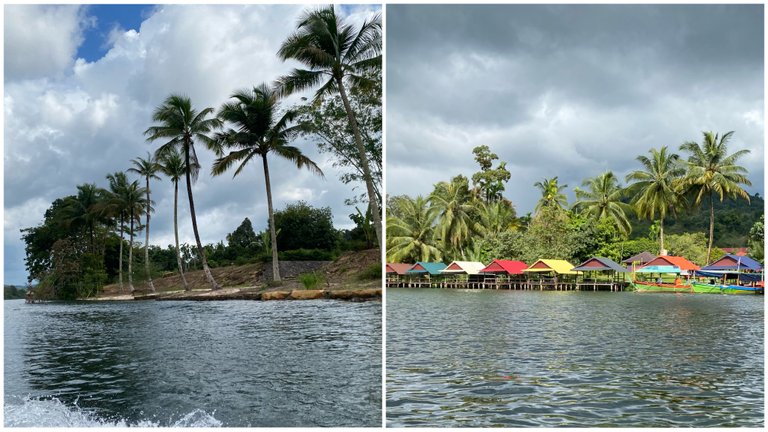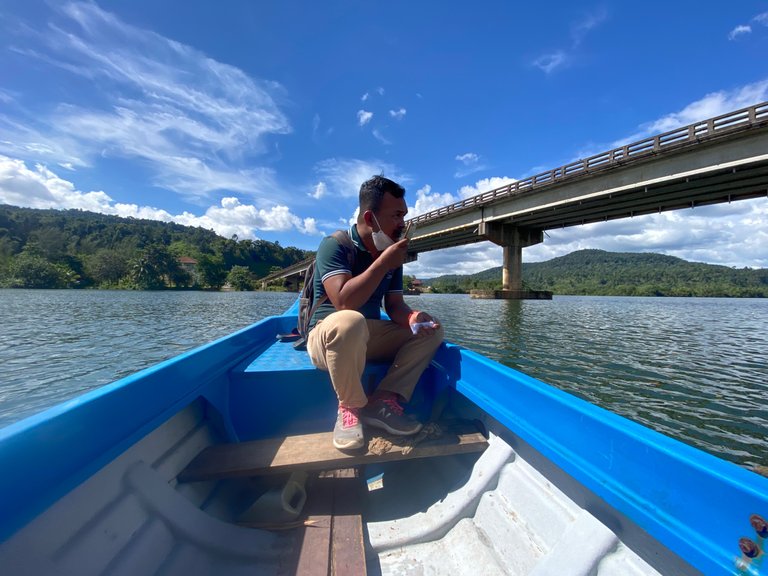 First, the tour guide who took us to this tourist destination told us that we had a choice between two possibilities. Water transportation by speedboat is option 1, and kayak is option 2.
My relatives, friends and I are discussing and talking about the two possibilities, the things that we have considered about is time, price and quality of the speedboat. We ultimately decided to go with the speedboat because it is both quick and affordable in terms of expense.
Speedboats Transportation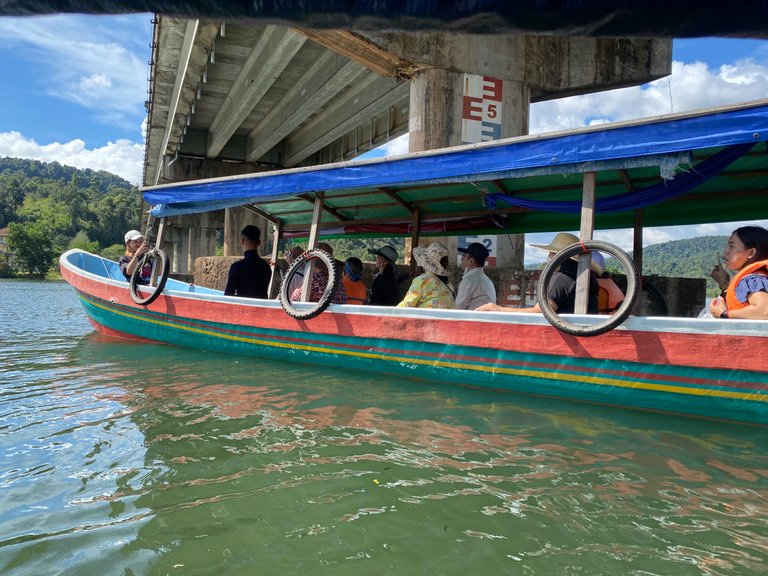 Additionally, it can get us to the destination faster and more than that this speedboat can consist more than 5 people, so it must be a good option for those who comes with their kids obviously it was my sister in law, she actually has kids.
---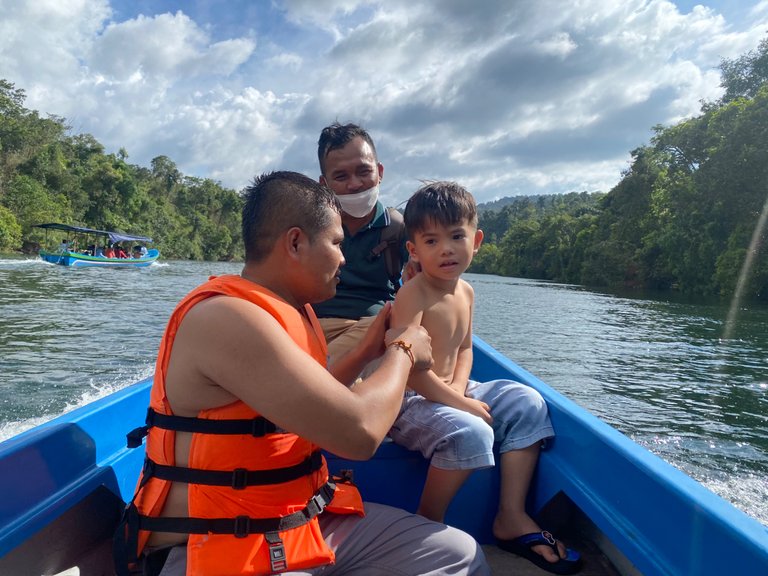 Arriving the First Destination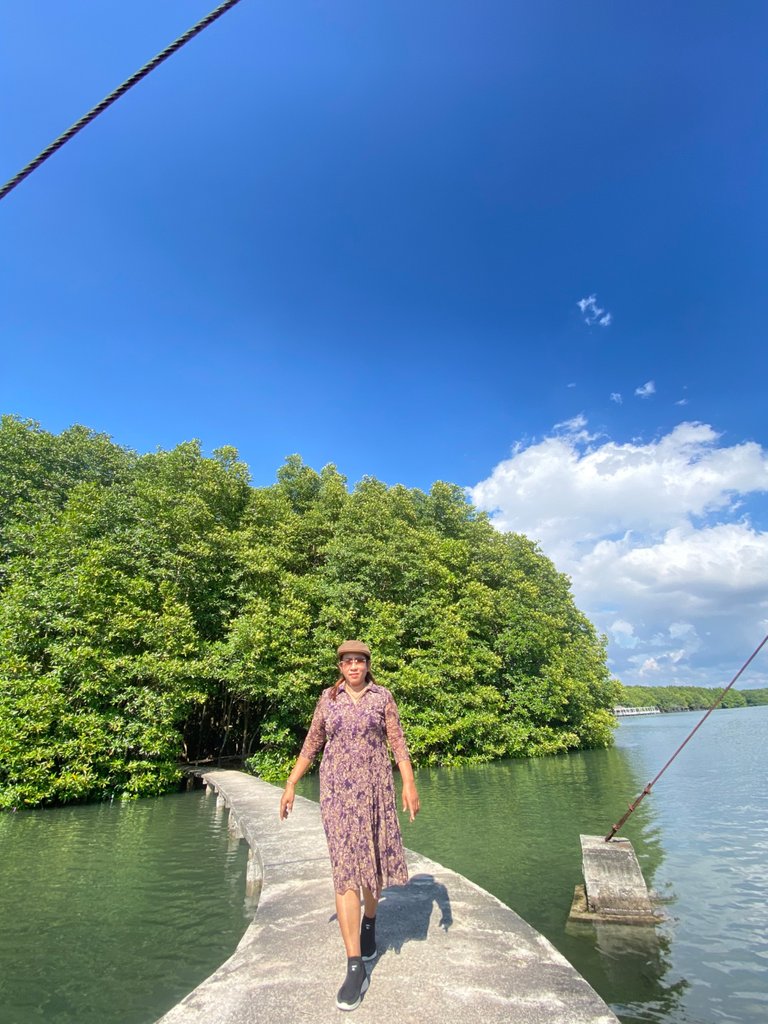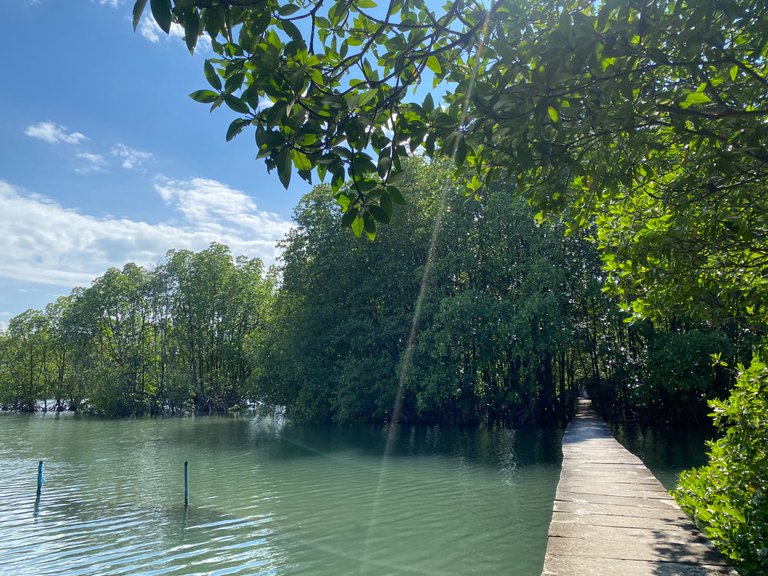 Since we are hurry to move to another sight that the guide has recommended us. We just stop here only for 15 minutes just to take pictures or video. Here, they are my relatives, she said she feels more relaxed and comfortable if I am the one who takes pictures for her so that she can show her pictures style.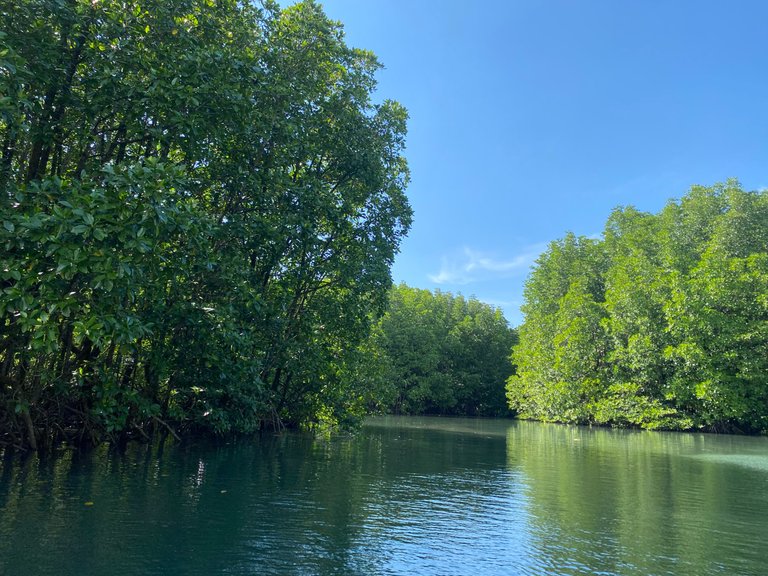 Prey Kong Kang's natural beauty is powerful enough to draw both local and foreign visitors who want to discover something new. Through its majestic deep area of the province, lowland wetlands, and deep mangrove forest, this location is incredibly lush and can charm absolutely anyone.
Wooden Bridge Walking Through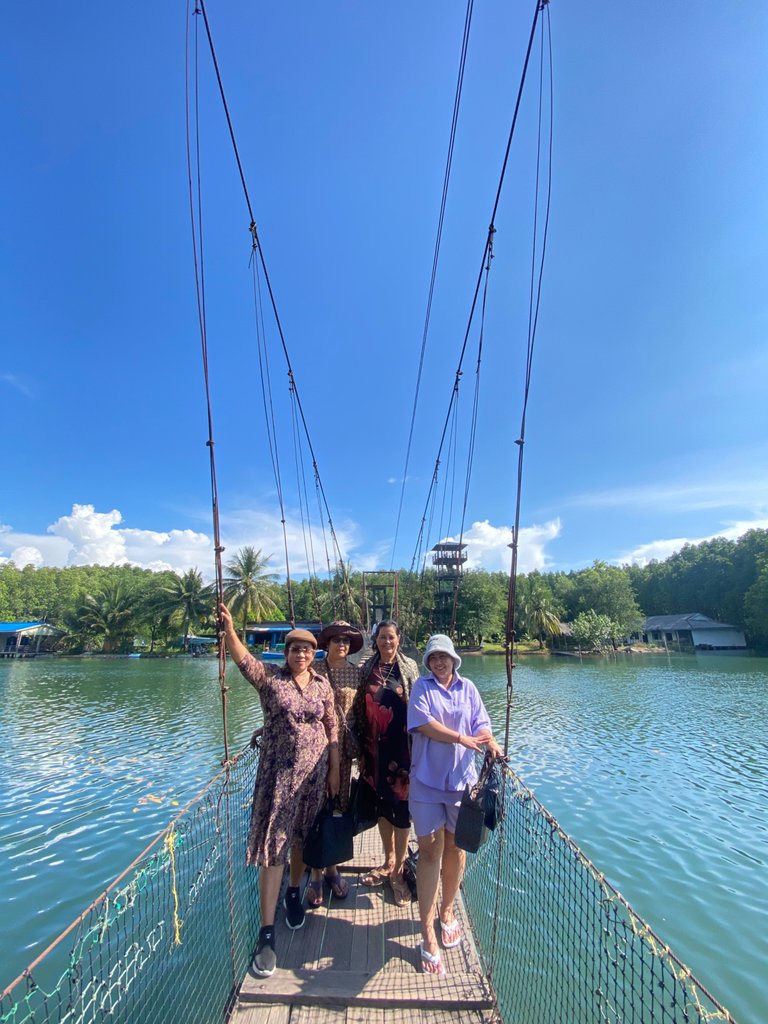 The experience I had on this incredible trip will always remind me of the relief from stress and mental illness that I have received when I can spend my time in a naturalistic area. I walked on a wooden bridge, making a joke with my sister. What's a beautiful moment? The things that I would be ridiculous to me is that I am the older sister and when my sister in law ask me about how this bridge could last for a very long period, sadly I couldn't find the answers to them at all.
By the way, All year long, it always a remarkable due to the perfection green environment and beautiful landscape. In the reality, many people who comes as a group or community like me enjoy taking beautiful photographs in lush landscapes. The sunlight shines on us, which make your look much more better. This is one of the great notices things so for, I trust if you stand there with a smile, your photos will turns out amazing.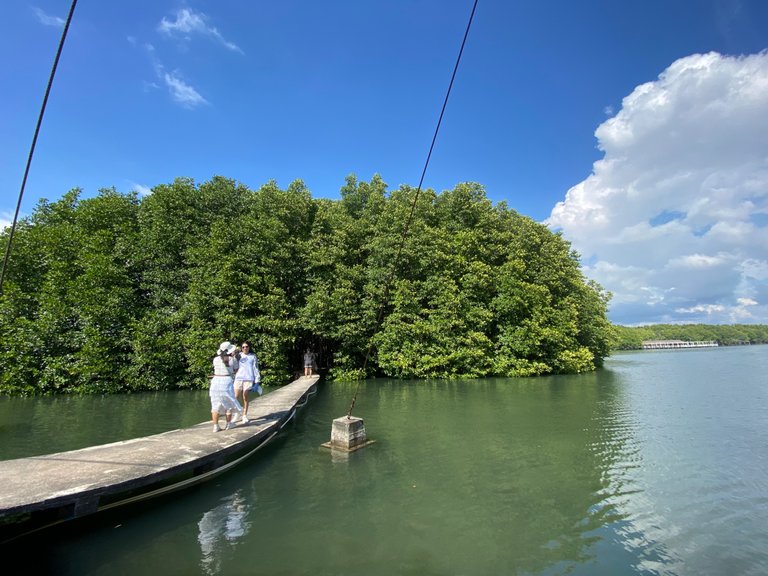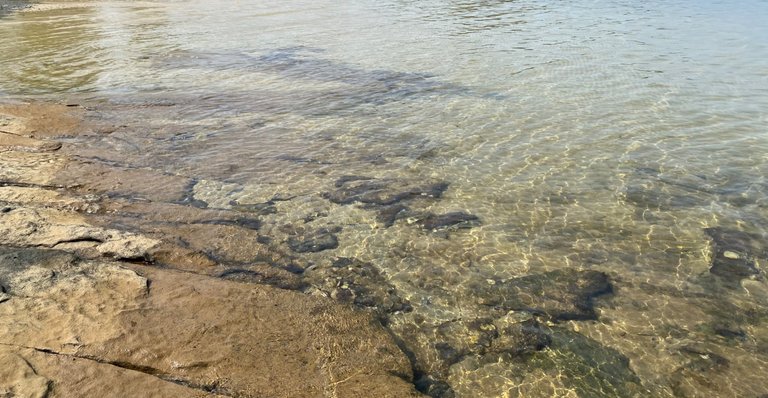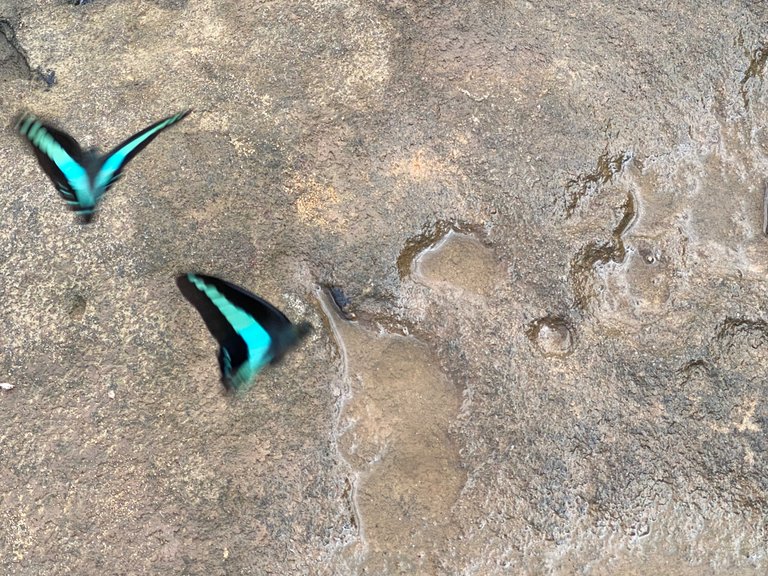 I believe it is a wonderful option for individuals who are obsessed with solo travel because when we talk about visiting this kind of destination, we mainly allude to exploration.
You didn't have to feel lonely because you see people come with their family, their friends frequently got someone to take pictures for them because we don't just focus on self-portraits but also on photography of unusual things that we've never seen before in this forest, thing under the water and the other strange stuffs.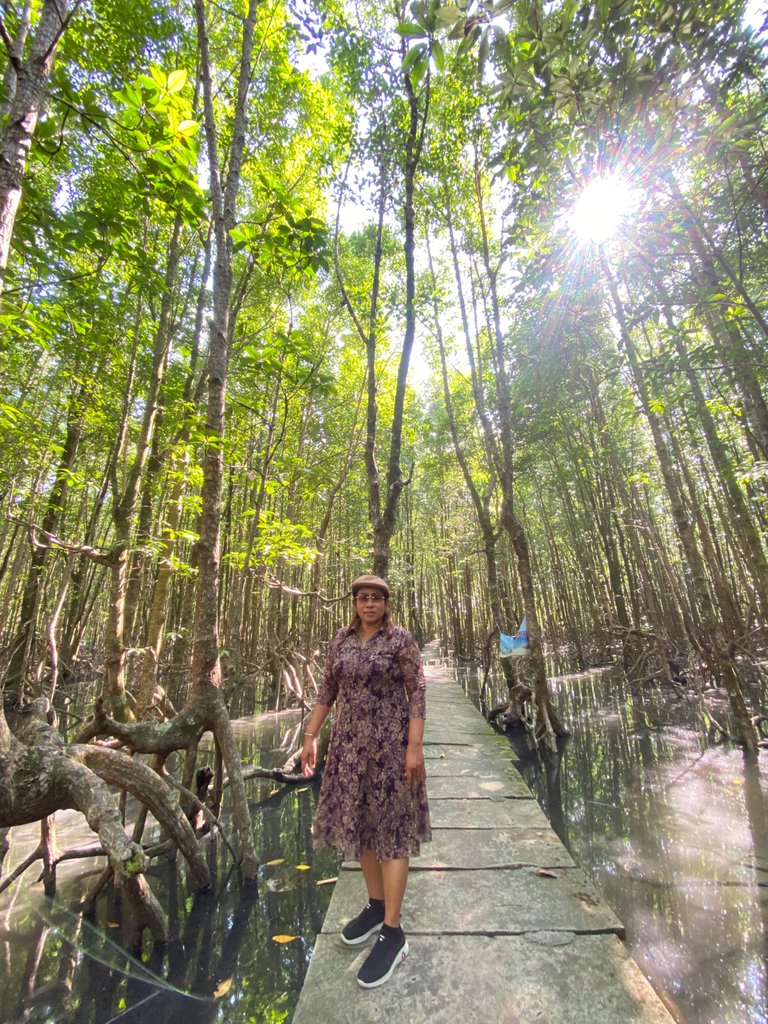 The bridge that it built perfectly strong enough for all people walked and enjoyed taking some pictures.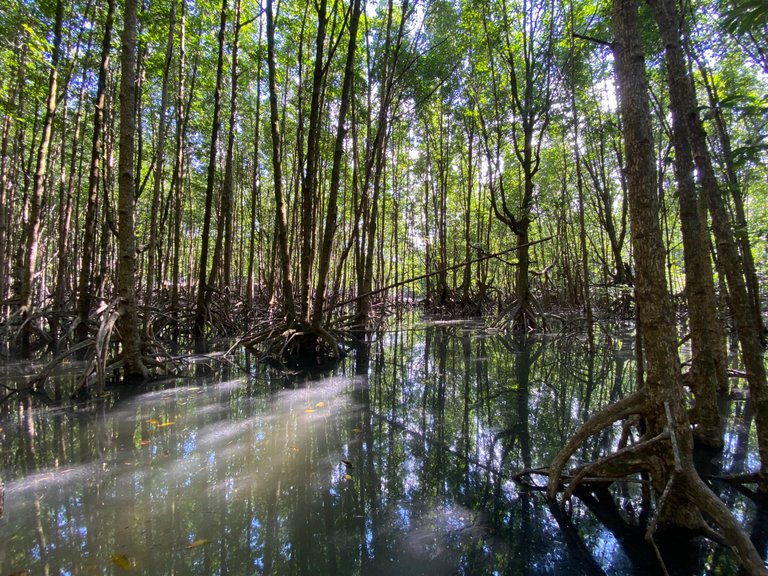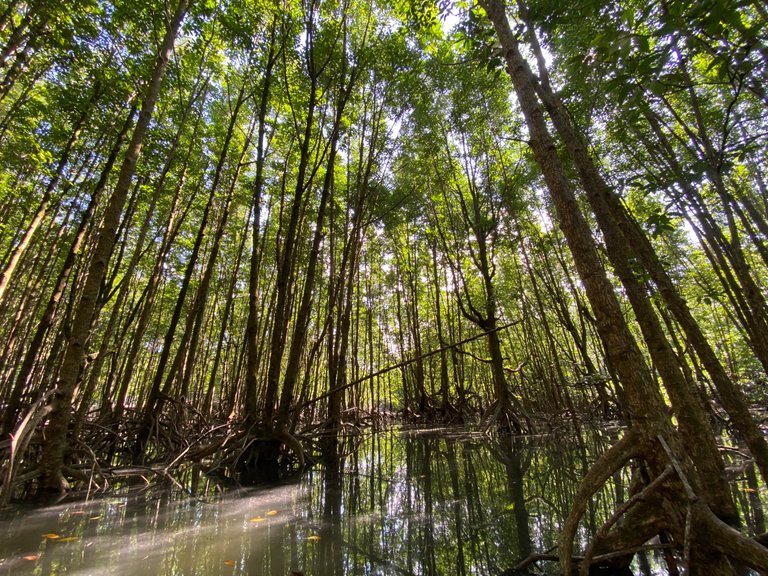 This is also the first time for me being here too. Generally, mangroves would only grow in rural areas of Cambodia. I am not really sure is there any Mangroves in other provinces, but seems like the notable areas is here.
It is November and even nearly comes to December, the hot season in Cambodia with the average temperature of 29-36 Celsius degrees, not everyone really interested to spend their vocation this time which make everything including the ticket more affordable, it both has pros and cons, obviously depending on people opinions and their circumstances. Well, as a person who love traveling, temperatures isn't a big problem, we can deal with it just bought a mini fan that you can carry it everywhere with, I find it so much impressive because there isn't crowd during hot season, and you can enjoy everything with an acceptable price too. What is better than that?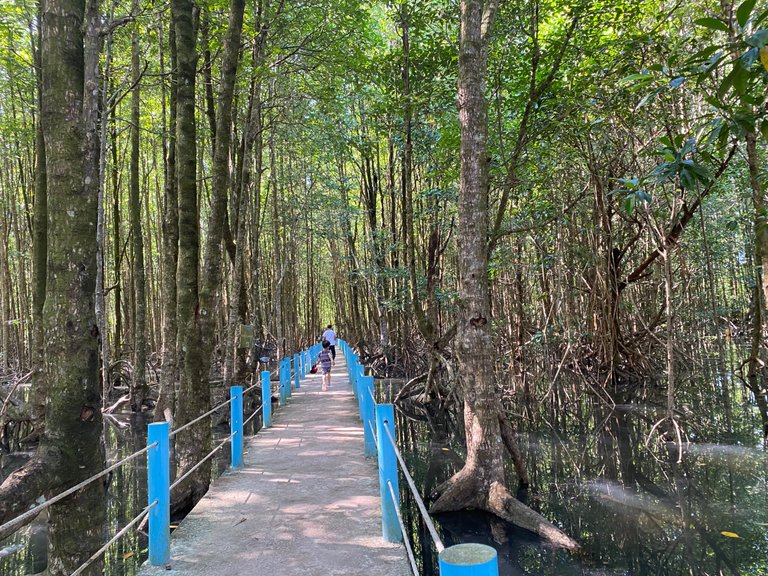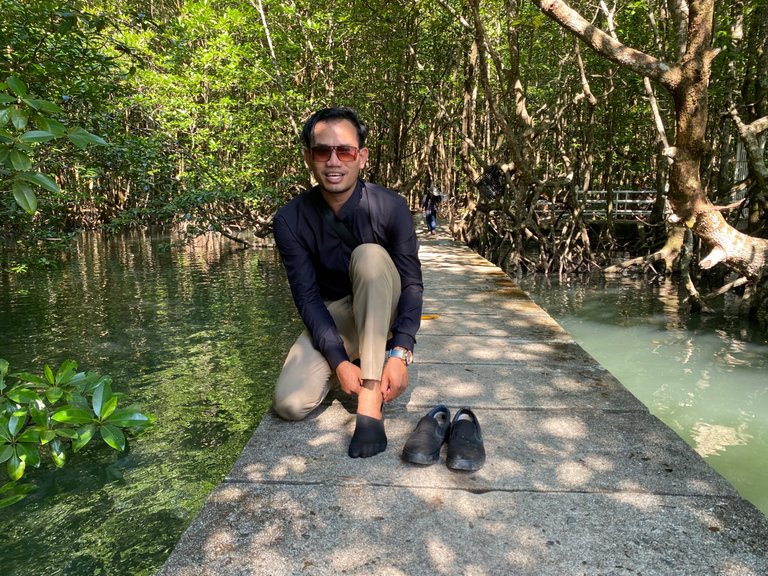 I was about to speed up on the stone bridge, but when I turned around, one of my friends had problems with his shoes. During the trip, he actually wore shoes that made it difficult for him to walk through this area. He said, "Just wait a minute," then took off his shoes and carried them by his hand. He decided to walk without shoes because he was afraid that his shoes might get dirty or run into a problem that would be hard to fix because it would be hard to find a repairman while we are on a trip.
Fishing from Little Boys 🎣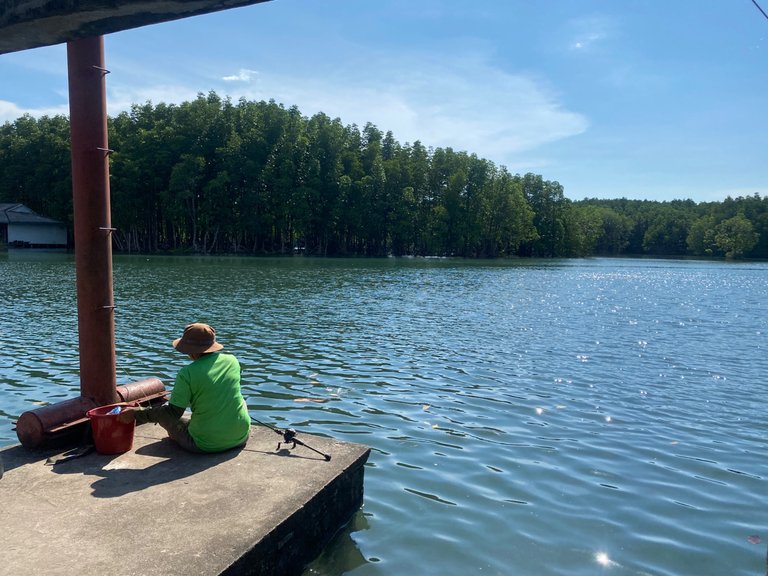 The fishing area here provides such a great atmosphere for you spending time all day long till evening. I might not focus on fishing for this very long hours, but as much as tourists come and visit here, I noticed that some of them just sit down, having lunch and watching people fishing. Mostly, it is local people who do fishing obviously as this little boys. It seems to me that he really knows the well process to get the fish, he kind of smart.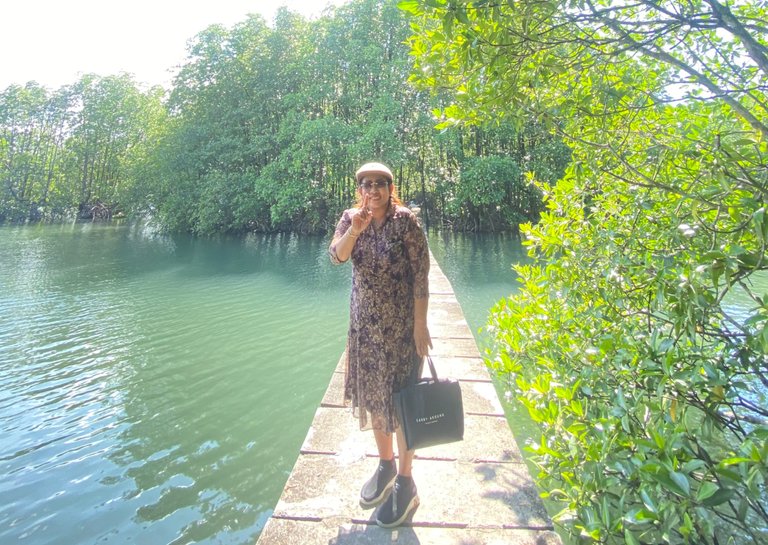 At the end of second day of my trip, I completely believe that this trip is going well, a bit tired in light of the fact that we walk for a long hours; however, worth the effort as we got an extraordinarily experience, the joy with my friends and relatives, more than that I have got an absolutely stunning pictures as well.
---
---