The Coffee Shop on the Side of 21A National Rd ☕️ - Good Coffee & Friendly Barista 🤗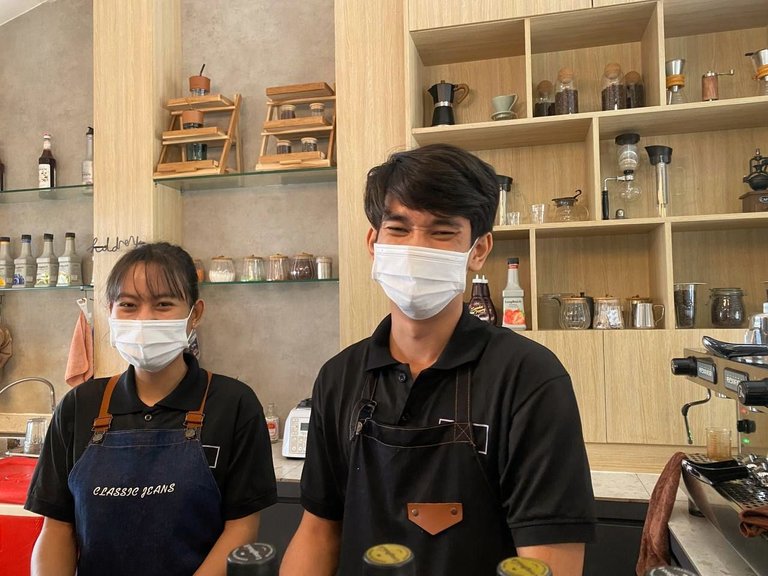 I really like this coffee shop, especially the people here. The barista always put on a warm and friendly smile for each customer who visits. I have a bit of interaction with them, and we talk about things like where I am from and how are we doing today. All of this is a common words to communicate in Cambodia, with the usual Som Pas as a greeting when I enter the coffee shop. They show me respect by saying Choum Reap Sur.
---
Welcome to The Frame Café & Tea
---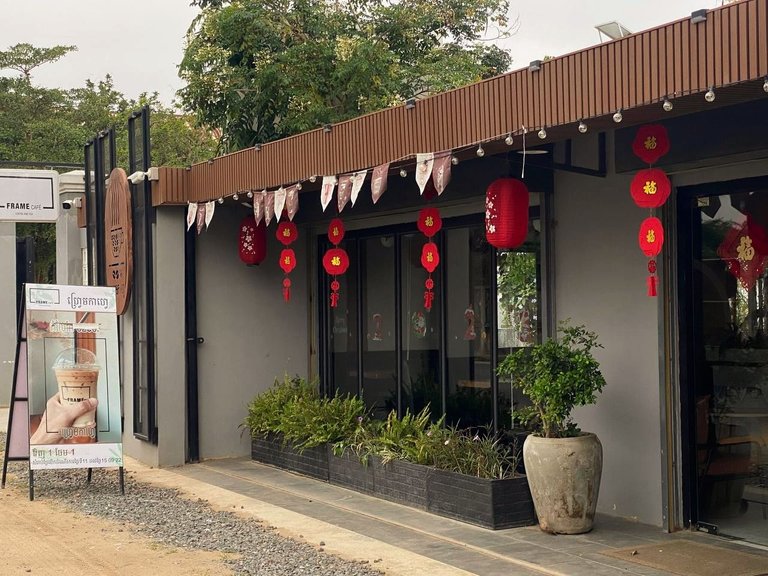 Greetings everyone! What is new in my town? It is a cozy coffee shop that just opened a few months ago. You know, along 21A national street both local people and the road here always have to deal with problems, just like it depends on the season. During rainy season, the roads suffer damages due to flooding, while during the dry and hot season, air pollution affects both the roads and buildings around. As a result, the buildings here become covered in a white layer.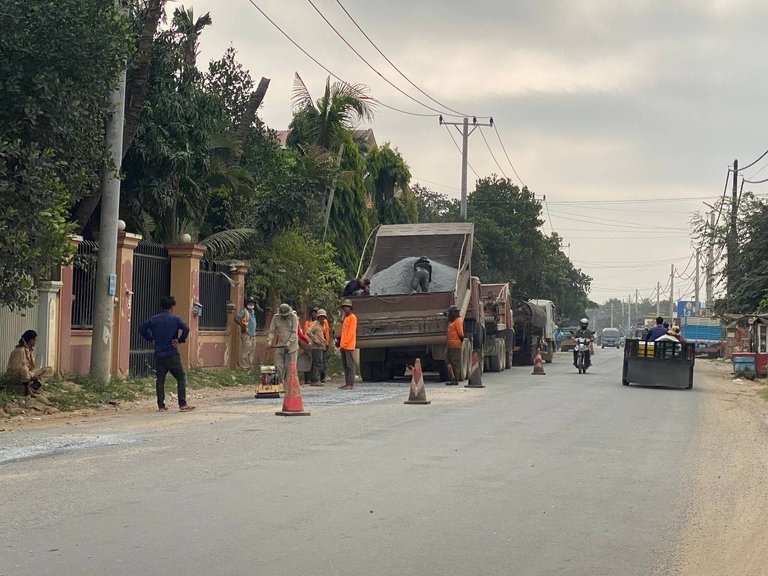 How ? It is because of the transport of sand. There is always a commercial vehicle on our national street, which causes the effect when the sand drops and starts to spread everywhere. Today, we just walked around Svay Rolum village and stumbled upon this little café.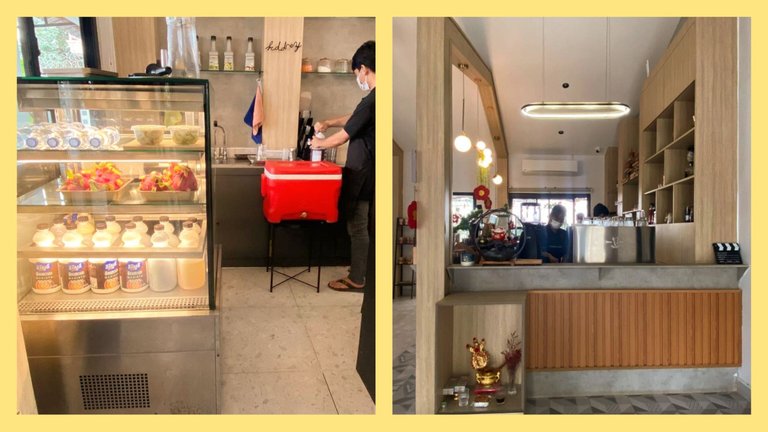 Many of us think that coffee is only needed when we want to feel awake and to work efficiently, but for me I enjoy coffee anytime I lost focus on my task and it always provides a great, refreshing feeling when I take a sip!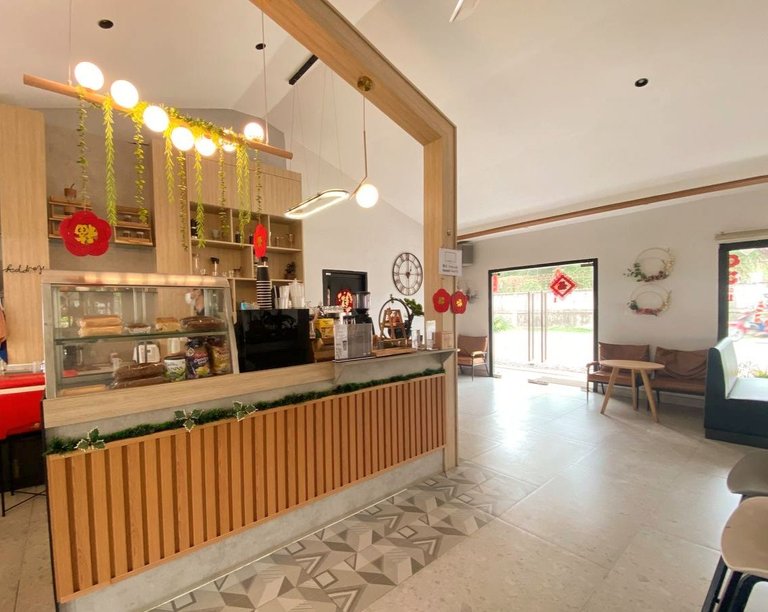 This architecture and natural design inside Frame coffee shop are ultimately spectacular with a cozy feeling when I enter the cafe. The foremost site that I saw was the barista and coffee machine that they used to produce and make the coffee.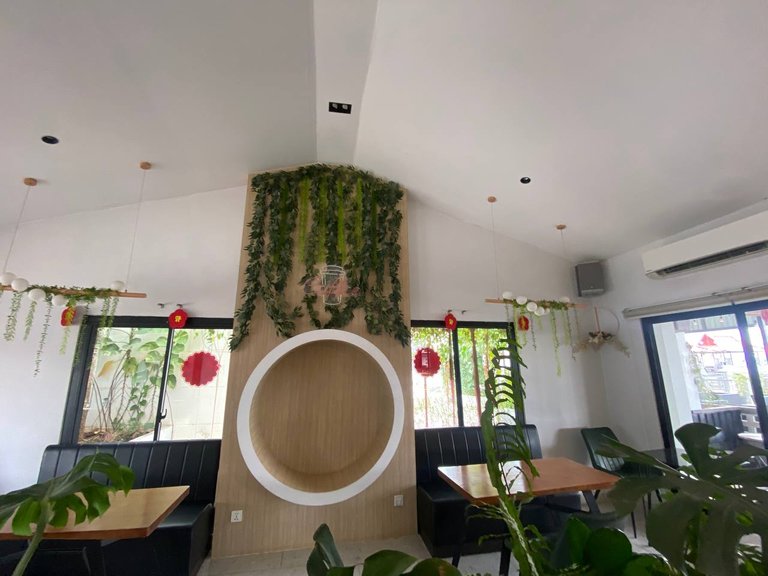 Well, the weather today is extremely nice, not too cold or too warm, and you shouldn't feel the need for an air conditioner. In the coffee shop, you can find it more peaceful than other days because today there are not as many people sitting here, so there is not a lot of noise. Its comfortable decoration make me feel like it's home.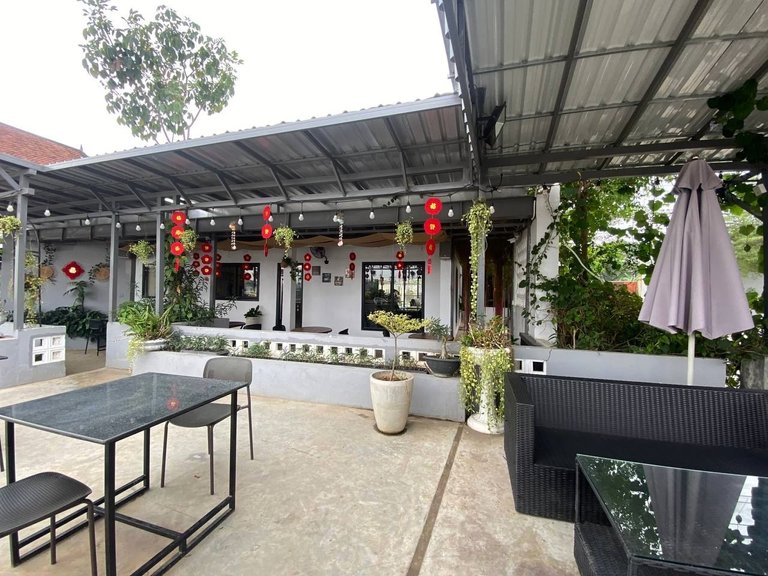 Basically, due to the background music in the coffee shop that does not really fit my taste, I am not sure if the songs they play are Chinese, but today is Chinese New Year, so they play the traditional music. Well, I love traditional music, but I don't know Chinese, so I prefer to stay outside and watch the riverside.
---
Outdoor Air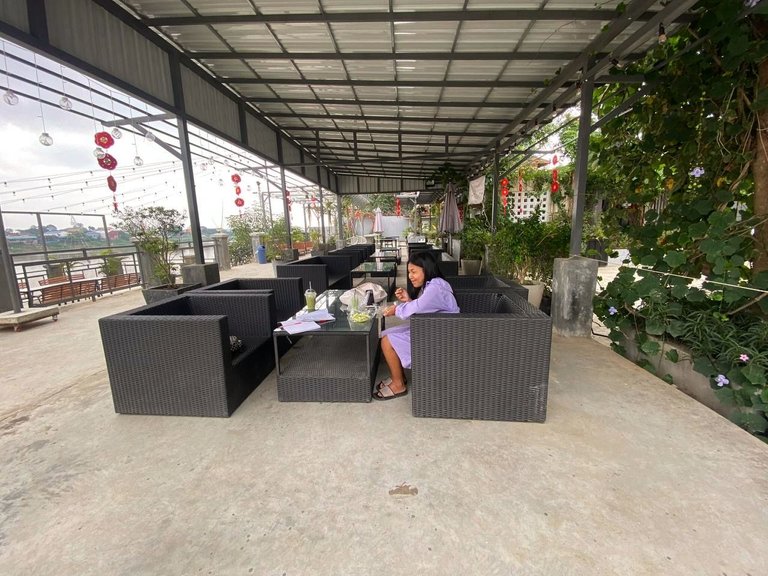 I wonder if there are any specific rules about this place when I'm about to sit on the sofa and put my garden tool on there because I just came from my garden land.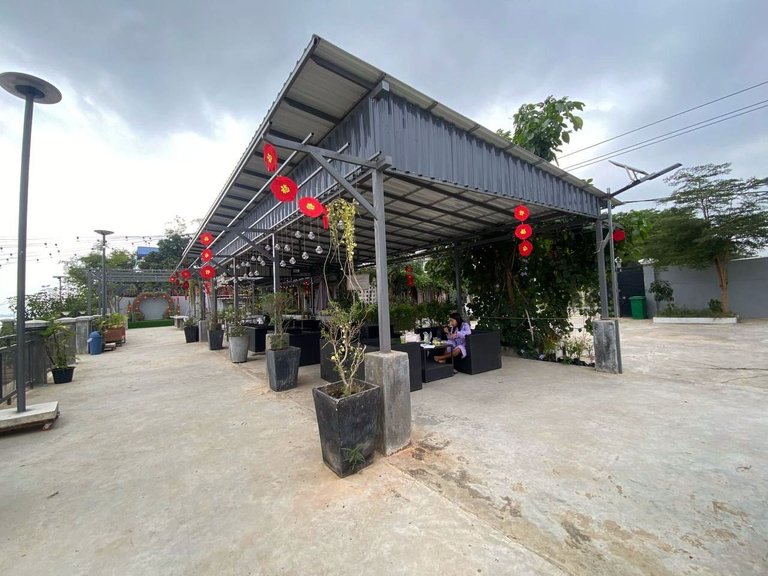 ---
Couple Swing
     The couple swing takes me back to when I was younger and brings up a lot of fond memories. Every time I see one, I have to stop and take a seat and swing back and forth. I remember being with my friends, making for some quality times. Nowadays, as visiting this coffee shop, it's even better because there's usually a nice view and maybe even a cup of coffee waiting for you!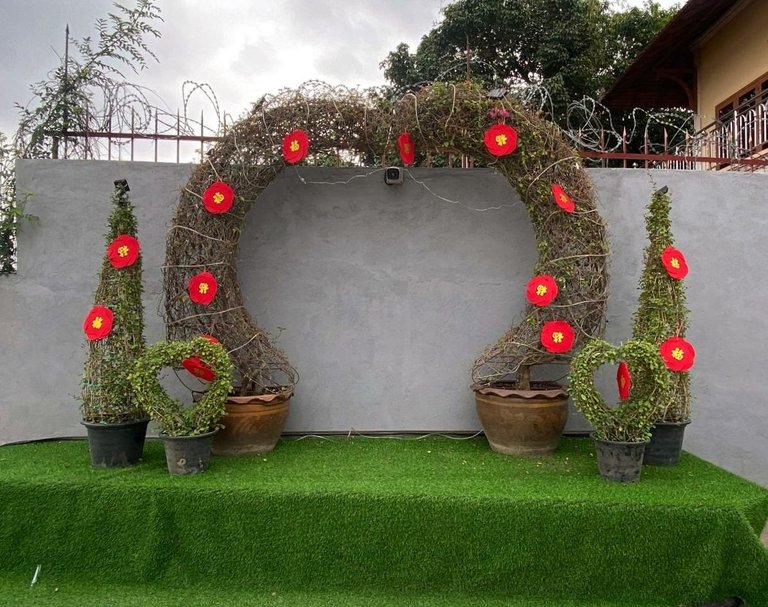 Frame Coffee Shop built the romantic place for visitor to take picture as a family or friends. It was a plant design on the pot as it craft by the owners using natural material.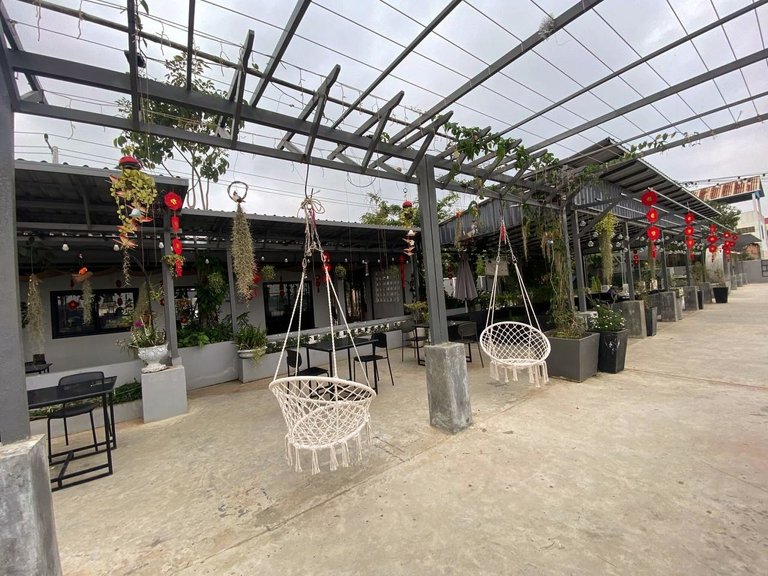 For coffee and tea lovers, I would definitely say that Fame coffee shop is a must visit for you, especially if you can come with your friends or beloved one! Along the river, you can sit and have a small talk together.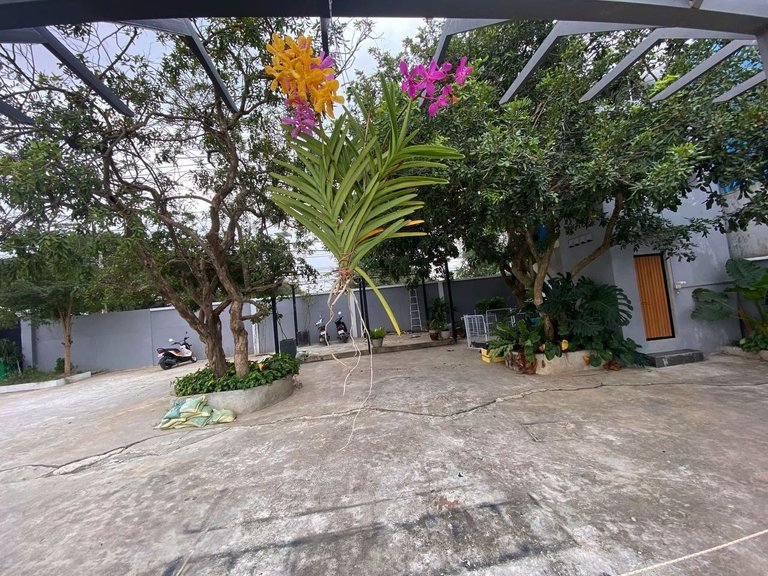 Parking lot at the back of the cafe, I just realized why there were people sitting in the cafe without seeing their motorbike, and they just here.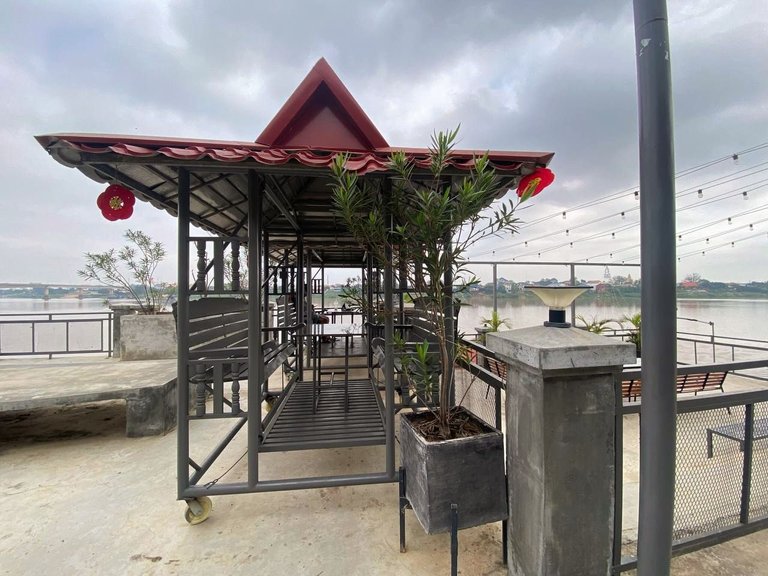 The people who come here is not just want to purchase coffee, but there are much more relaxing activities to do. The workers who visiting this shop would spend more than an hours doing their work on the computer, students would do their assignment, chatting with friends, and using their laptops, this also create a busy and wonderful atmosphere.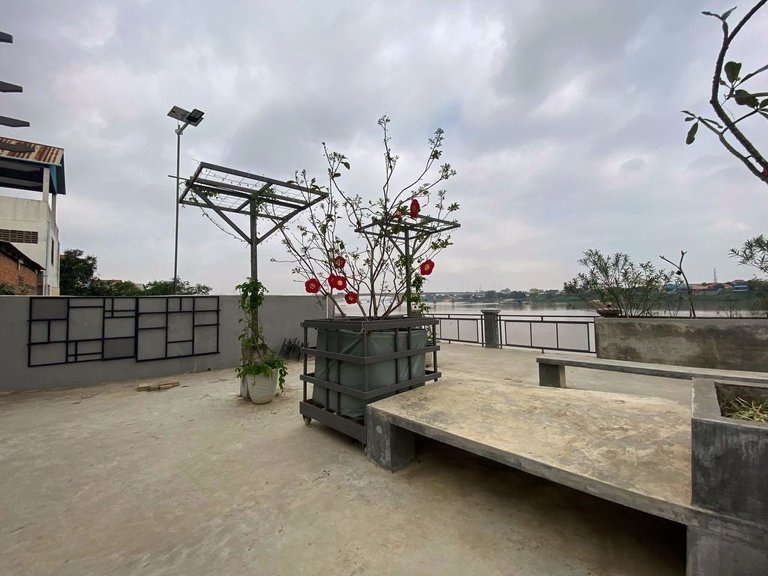 I didn't know somewhere that provided good air rather than this coffee shop, and with the river at the back, I can feel relaxing and so much more comfortable. While waiting for my order, I have take a few walk around the place where costumers sit, and through the beautiful decoration.
---
Stone Designs and Grey Material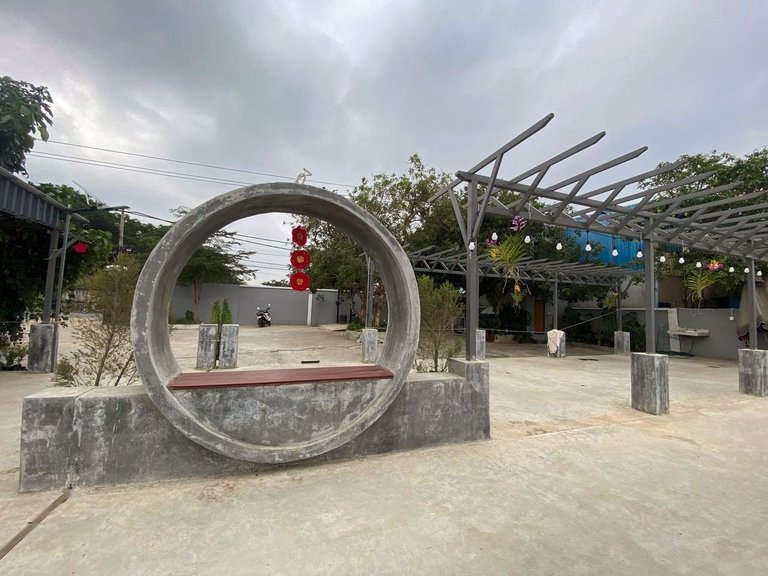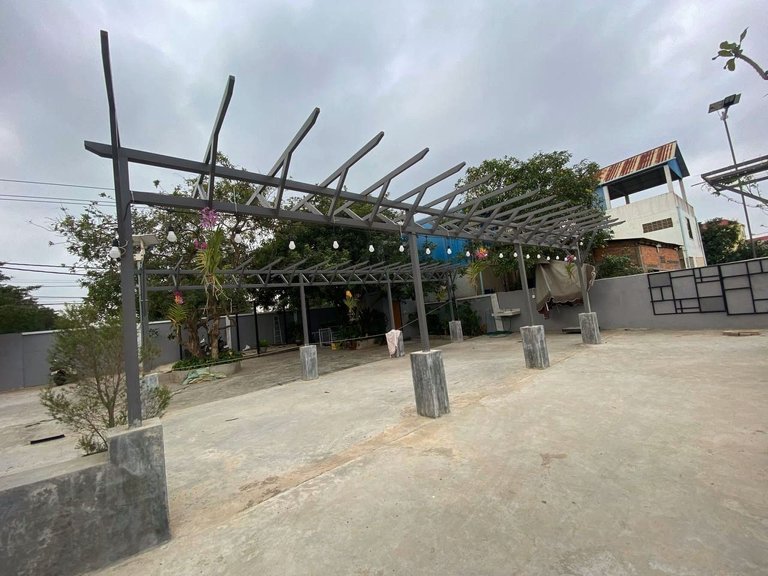 As long as I walked around here, it seems like the entire shop has only a gray color scheme, which may be more interesting if there were different colors incorporated into the design.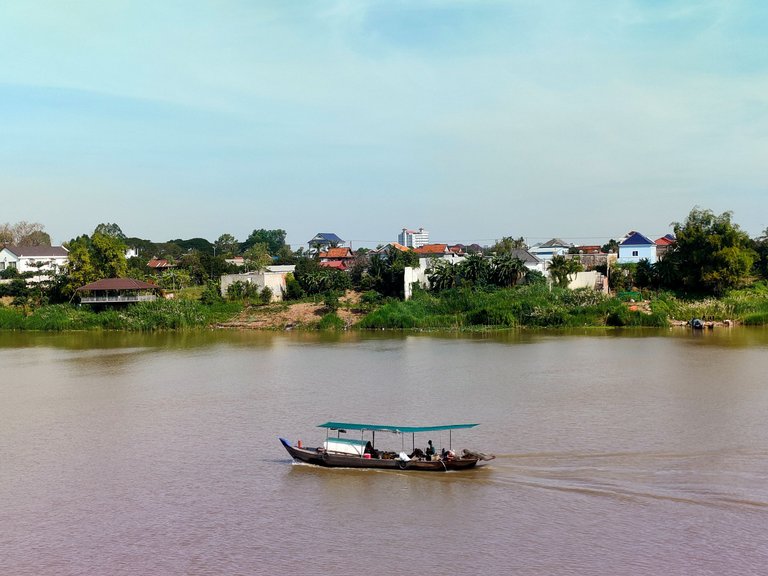 Have I shown you the boat near the Frame Coffee Shop along the river yet?" I just noticed something a short time ago; there was a boat with a family doing fishing business, which I used to talk about in my blog. However, this boat looks different; it doesn't appear to be for business anymore. The images I'd post portrayed that this boat as being perfect for enjoying the view of the Riverside, sailing on it peacefully and being able to start driving whenever the owner want.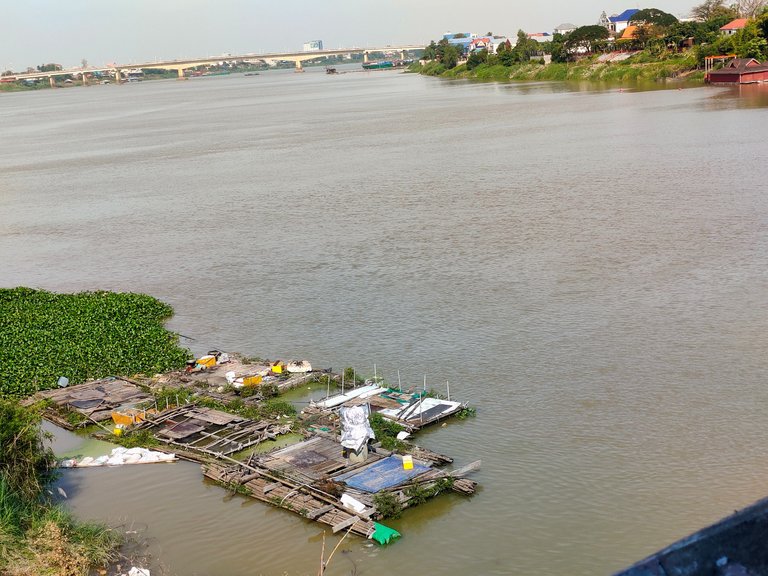 In spite of being experience with the coffee and tea, visitor can find way to develop their imagination by watching different lively things on the river as well as the old previous wooden port leave along the Bassac riverside. Of course, without people surrounding it seems like nobody is going to own this wooden anymore.
---
---