Hive Power Up Day: October 2022
Autumn is here.~
---
I wasn't very active on Hive this September. My two main posts took a long time to write each, and I scrapped a few drafts I meant to publish since I didn't feel I did a good job in them. The article I started writing at the start of the month isn't finished yet.
This month I got interested in Speedrunning. I tried to speedrun FFIV and recorded some runs but I never got far in any of them. I'm glad I tried, though. It's more challenging than it looks.
I hope to write the next chapter of The NFT Isekai story as I didn't publish any chapter in September.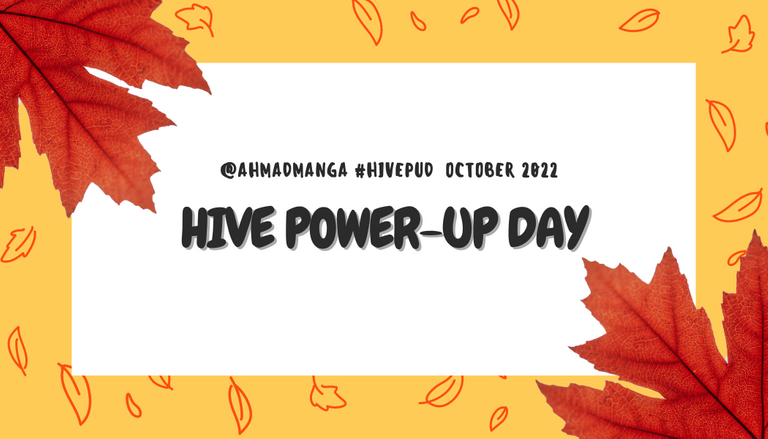 #HivePUD is a monthly event to encourage people to Power Up their liquid HIVE. The event is managed by @traciyork and you'll find all the information you need in her announcement post. It has rewards for all types of accounts, but the main prizes are for accounts that haven't reached a certain HP and Reputation limit.

I like taking part in this event every month regardless of the rewards.
My Power Up Activity:
What's Next?
There's the October art challenge, isn't it?
---
( 2021: Jan - Feb - Mar - Apr - May - Jun - July - Aug* - Sep - Oct - Nov* - Dec* | 2022: Jan - Feb* - March - Apr - May - June* - July* - August - September - October )
~. Thanks for reading .~
---
---