ASEAN Hive Community Challenge #75, How do you stay active?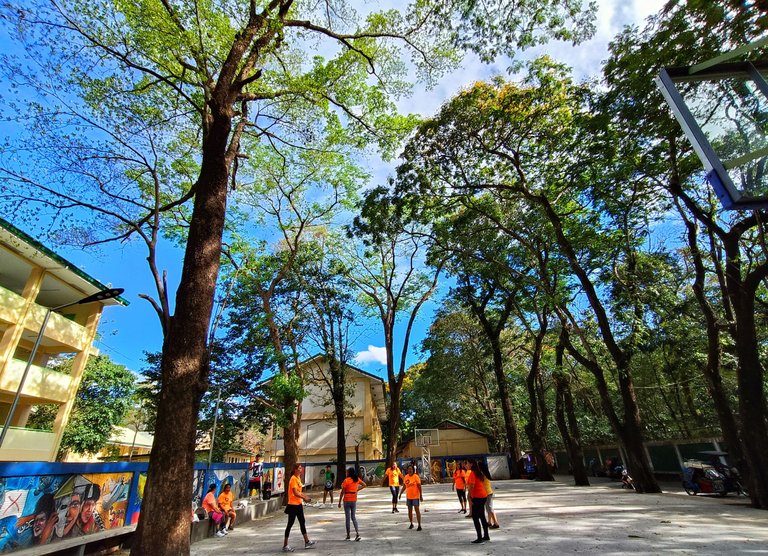 Hello beautiful people!
My post for today is my entry to @justinparke community challenge round #75, it's about how we stay active?
Ever since I was a little girl I just love to dance so my one way of staying active is by dancing. February of this year a friend of mine Invited me to join In their group. She told me about their Zumba group which they have in our barangay. We only need to pay fifty pesos or one dollar everytime we participate. The photo below was my first day. I didn't know that there was a color coding meaning during every Zumba session they have a GC and the senior or leader of the group will announce which color should they wear on each particular day and since I was just a new recruit and I have no idea I just wore a white shirt. Well, they told em you can freely wear any color but it looks good when everyone is in uniform.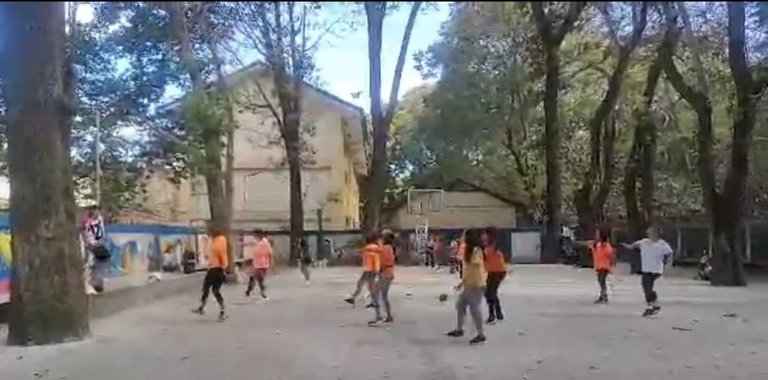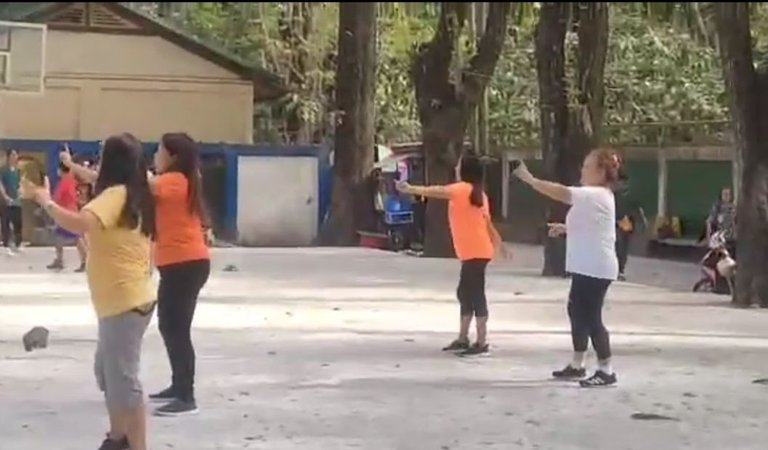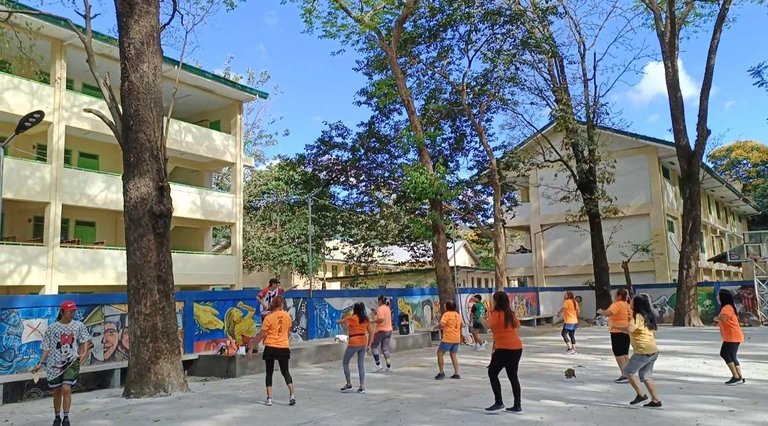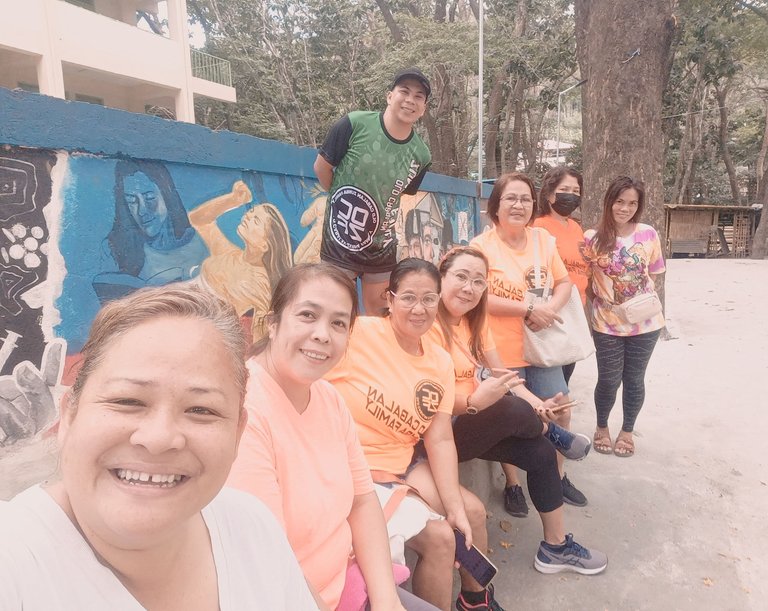 The venue is at our barangay court which is open surrounded with trees and it's just at the back of our barangay elementary school. Usually mom's and grandmas are the ones who participate on the Zumba.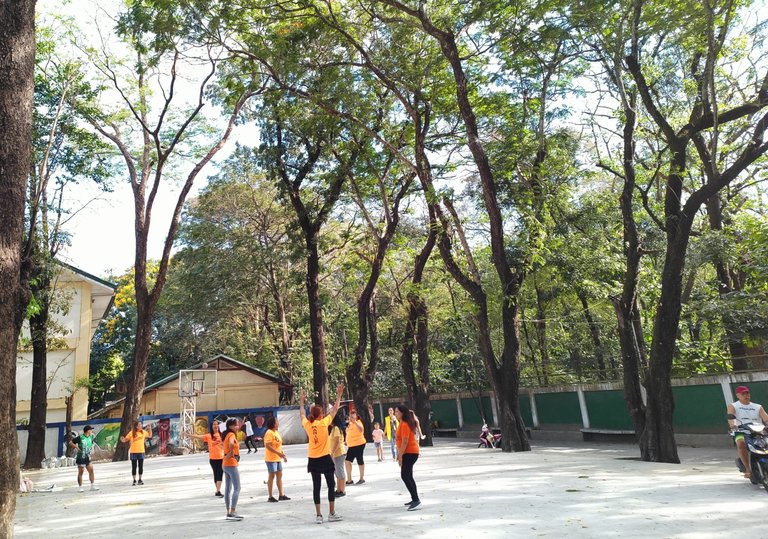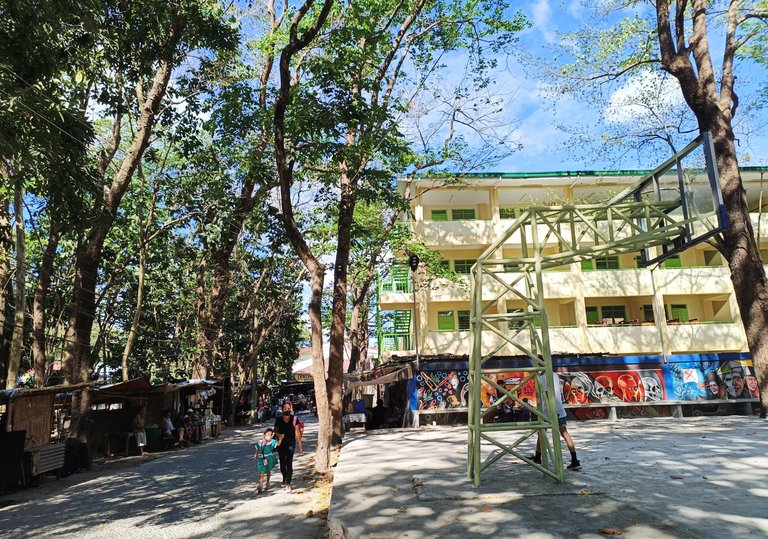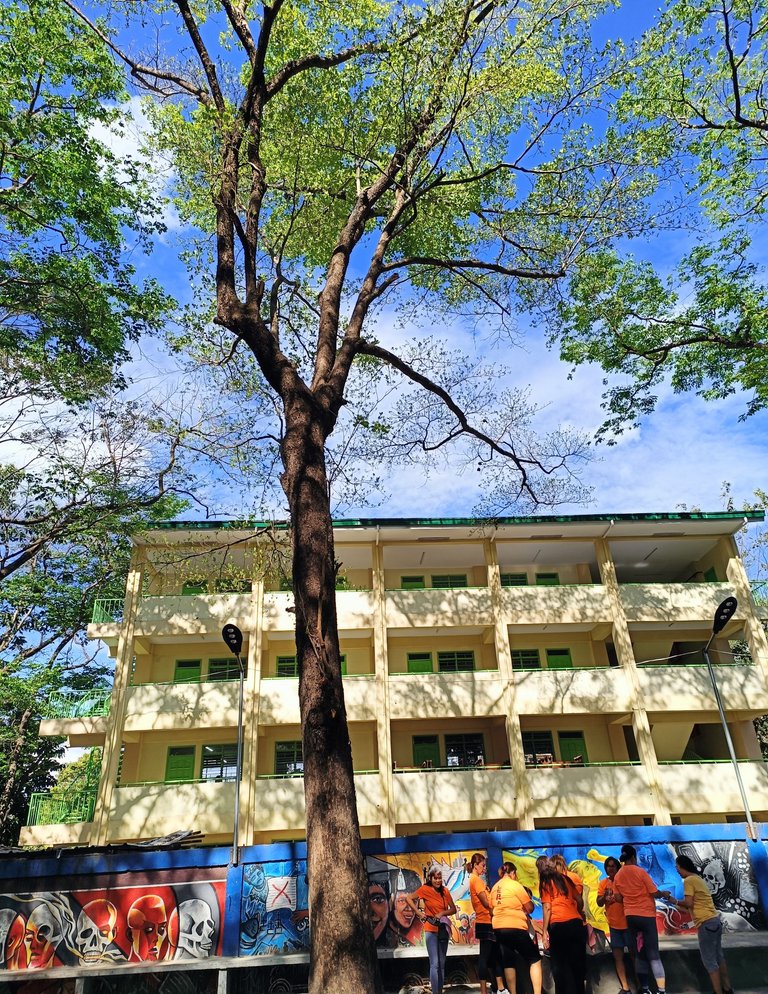 Here is a video of my first day. Hubby is so supportive of me he even brought me there by motorbike because the venue is about 25 minutes from our house and while dancing he snapped a video... Haha.
Other times after the Zumba the team mates would bring food so everyone can have breakfast. As the saying goes, sharing is caring.☺️😍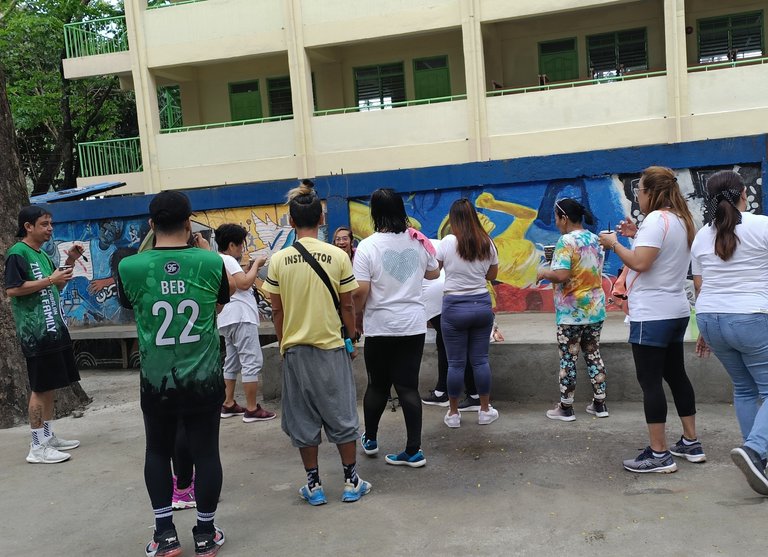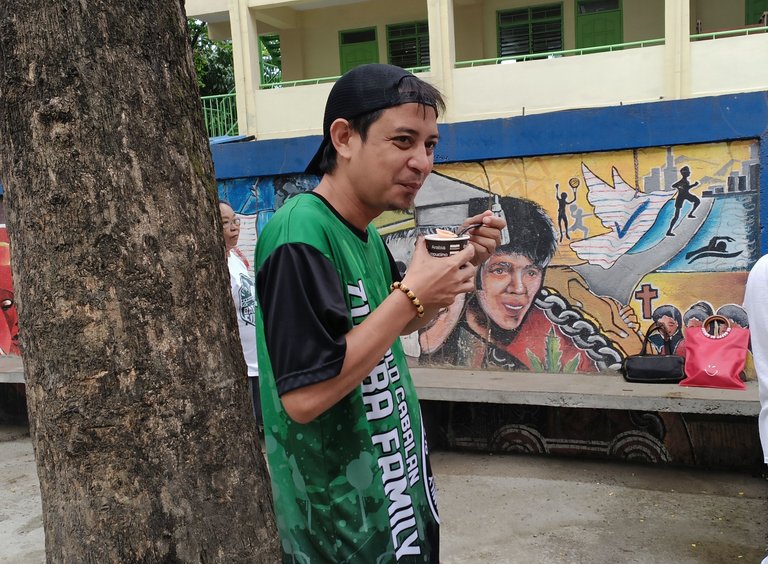 I didn't know that this Zumba activity is big in our city when I joined in that's when I knew that every month they do Zumba challenges with other fellow Barangay's then every year there is an annual Zumba challenge per barangay then from different cities as well. I haven't attended one yet but my Friends told me about it. They have been to many places already competing in Bataan, Pampanga and Zambales provinces. I find it very awesome because they gained a lot of friends from other places just by doing Zumba. They gained more from it, they became fit specially the grandma's, made them happy, gained connections and had a lot of circle of friends too.
They say the criteria during the competition is that first they all will perform their own dance-exercise routine then the next round another Zumba zens will be the instructor and will introduce them to new dance moves and they have to make sure everyone in their team should be able to follow and execute the dance moves perfectly, smoothly and gracefully without any mistakes.
Which is a bit hard if a lot of the team members are grannies... Haha
But you know everyone joins in the fun so for them it's already an accomplishment to be able to participate. Some teams who really joined in to win are recruiting young mom's because the prize is big so they have to show their best.
Very cool right! Do you have this kind of Zumba activity in your area as well?
Now, the Zumba is just for me of course since hubby and I are you know like two peas in a pod so we have to do our own exercise for the both of us and that is walking. Since our only child is away in the University so we are now like back to being boyfriend's-girlfriend's again. We both love walking because we get to talk about many things. We get to laugh and reminisce our younger days.... Haha
We usually go for walks when we don't have any projects going on. Because when we have work, oh man it's like going to the gym and on the treadmill for eight hours, you know how it is in the construction. So much work, very tiring so when we do our walking we just enjoy it.
https://youtube.com/shorts/b_Nhu2B93_k?si=S9KHd88eyCHFMiKJ
You see my husband? Been married for twenty-seven years and look at him it seems like yesterday he still feels like he is twenty-six when we got married.... Haha. That's why I adore him so much up til now he still makes me laugh.
For our bonus we get to see a very beautiful sunset.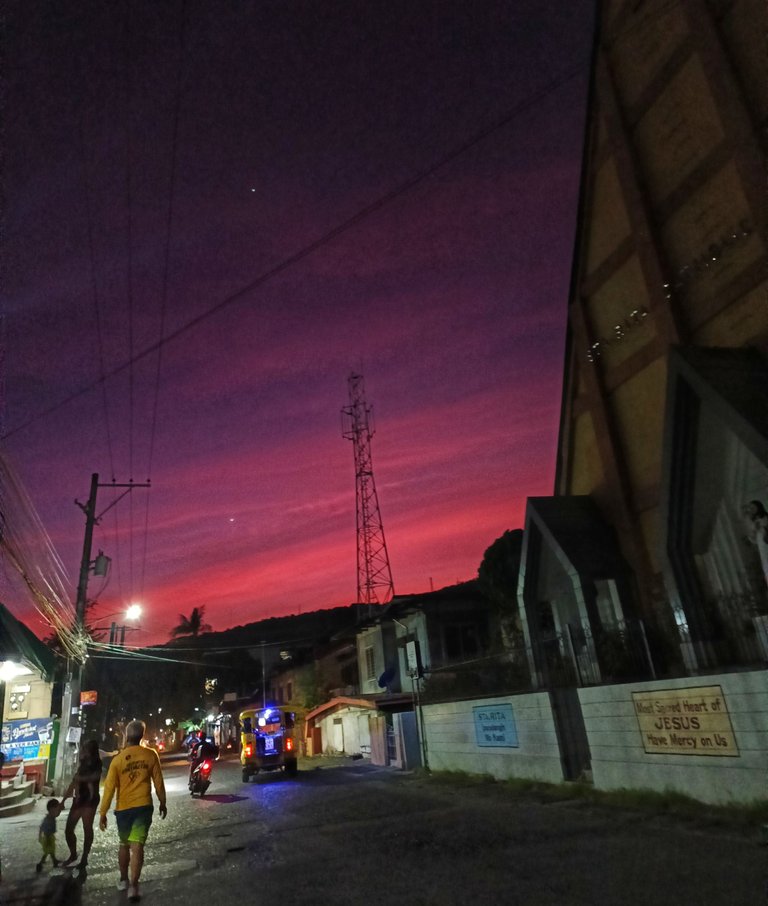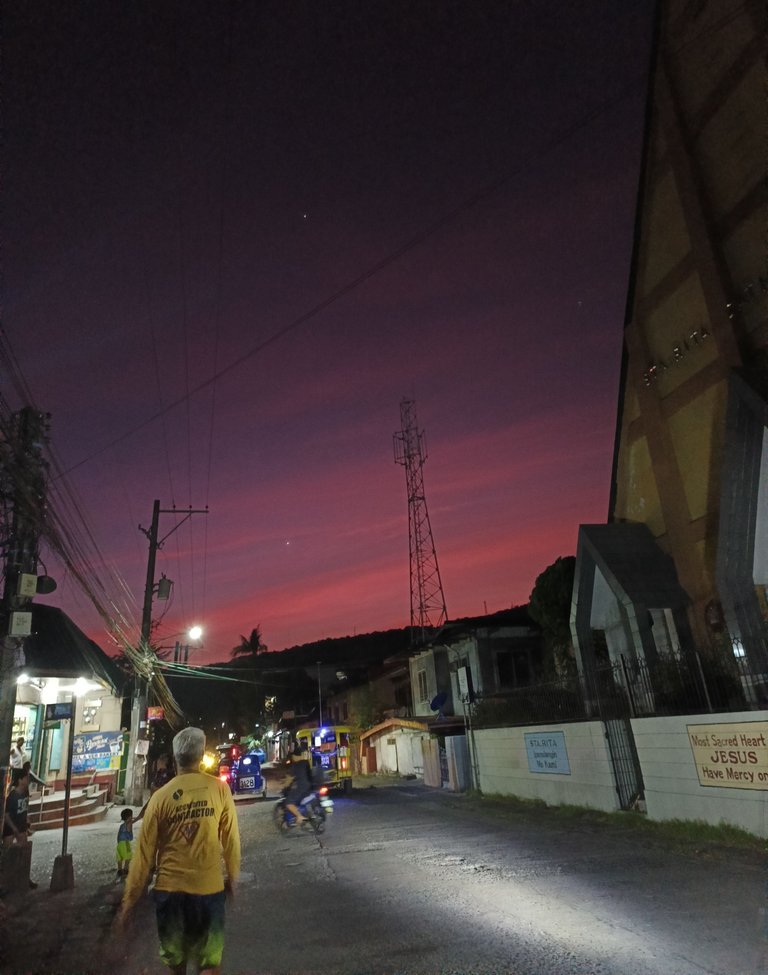 Then we get to see the moon as well. What an awesome walk we had.
Usually we will roam around our city for two and a half hours then we head back home all just by walking.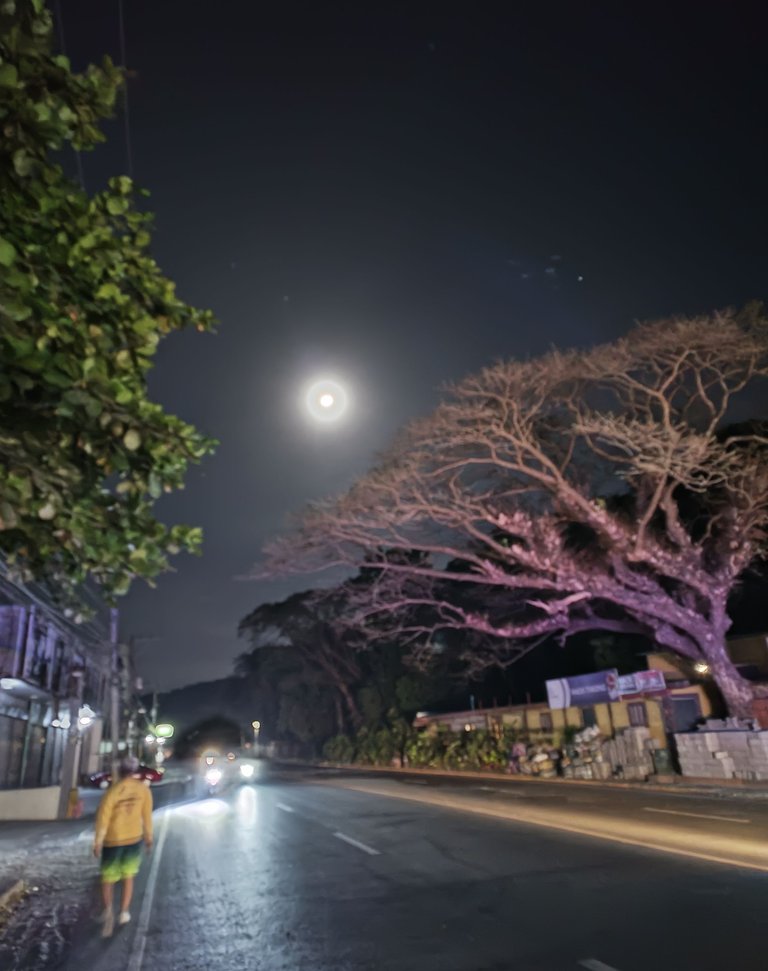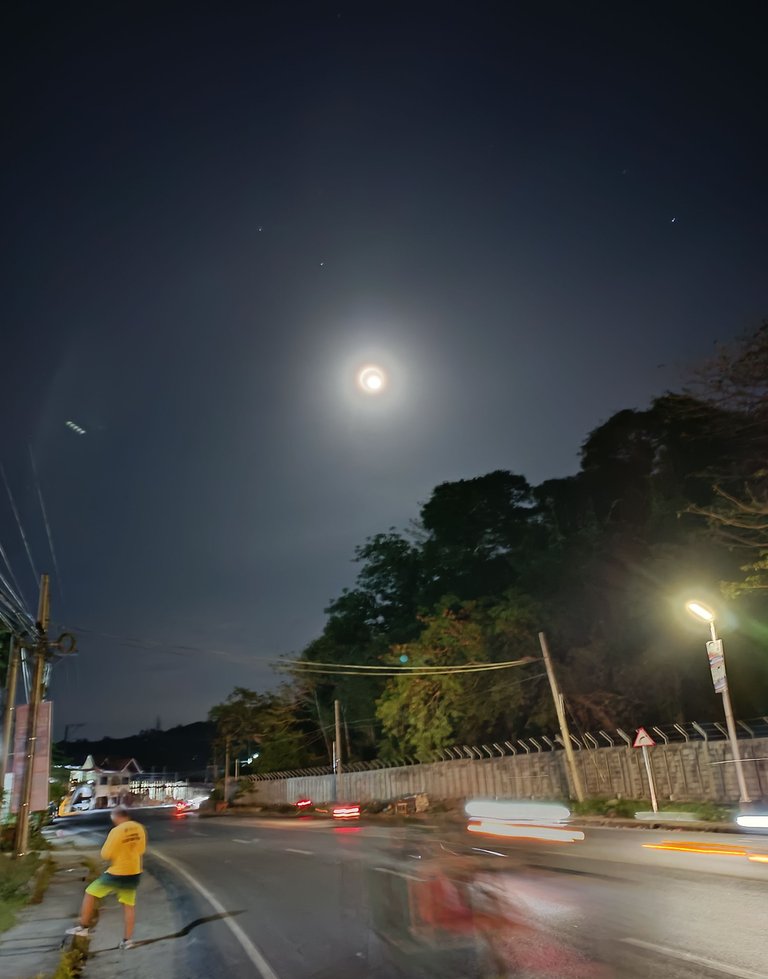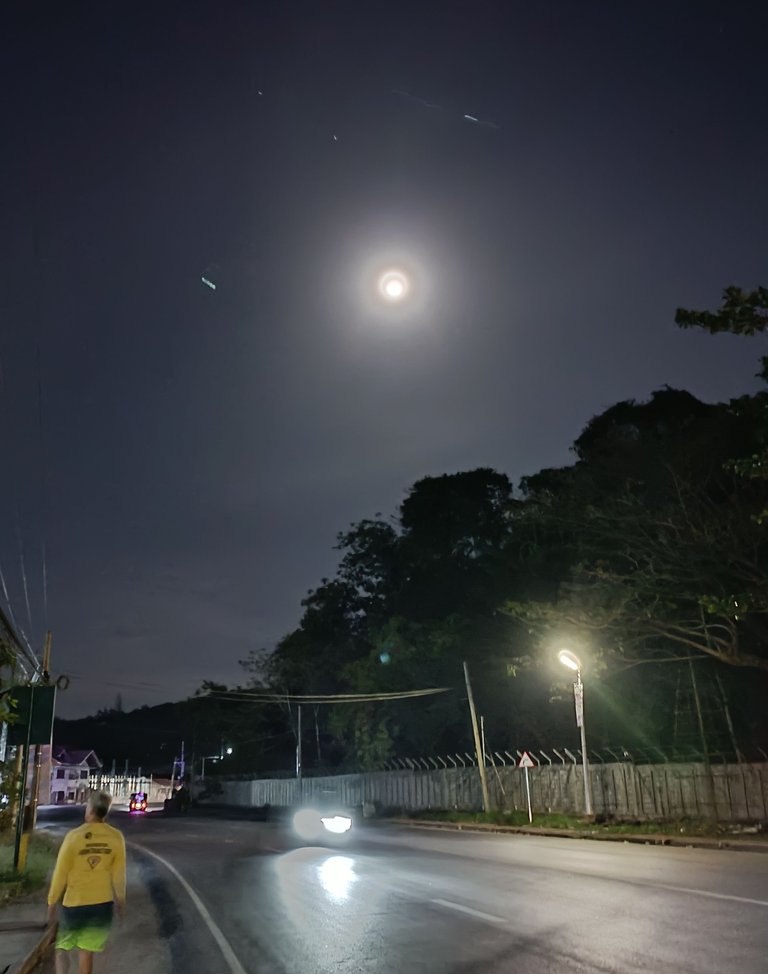 We do our walks mostly in the afternoons and we take many different routes but sometimes during early mornings too.
So this ends my entry, hope you had fun reading it.
Thanks for the visit.
As always, you are loved.
@aideleijoie
---
---