Fabrication and Installation of 25pcs Pigeon crates with mechanical door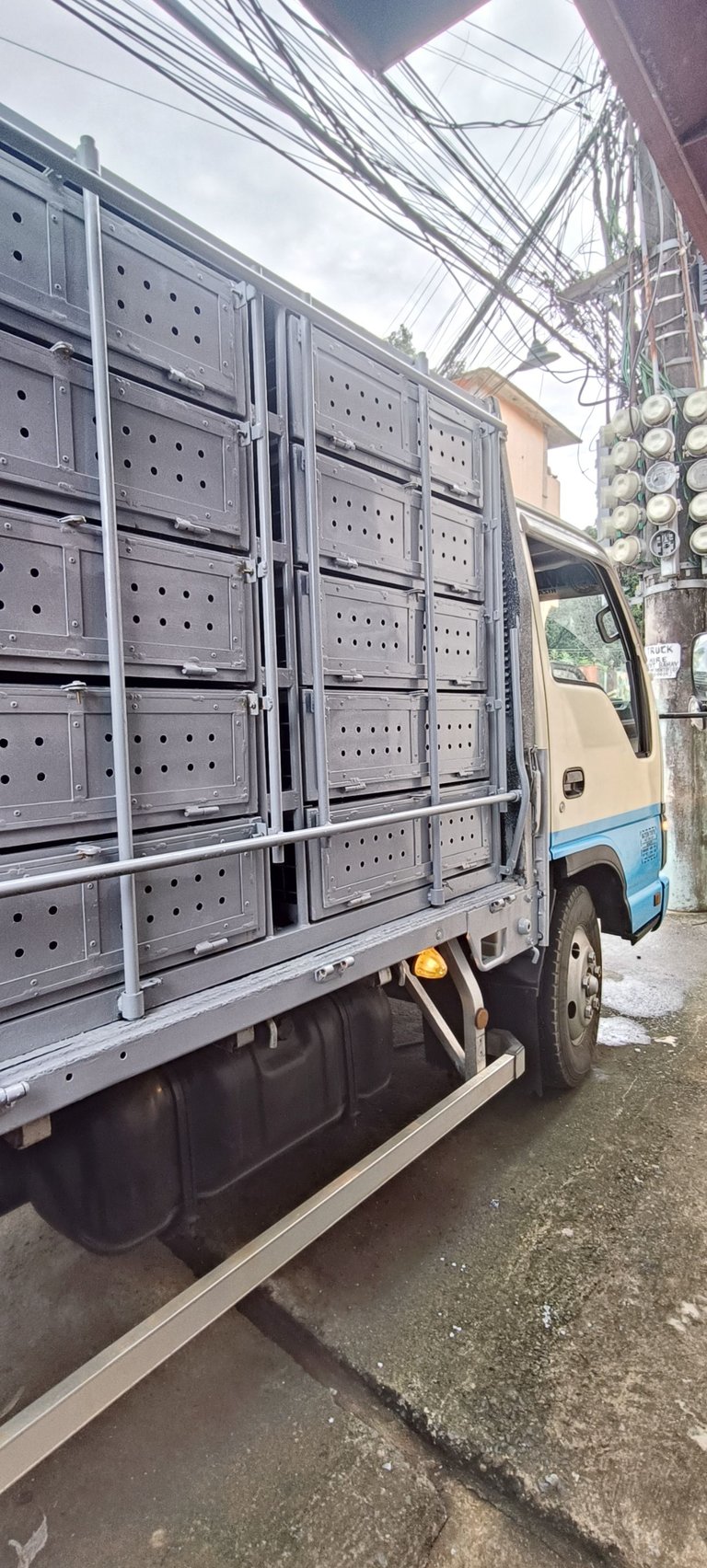 Hello DIYhub community,
This is my first time to share my post here.
Our DIY project is about pigeon crates. My husband was commissioned to fabricate and install twenty-five pieces of pigeon crates to a fourteen-footer bed truck on one of the newest pigeon racing club here in our city. This is his first time to make such a huge undertaking.
My husband is also a pigeon fancier, a very well respected pigeon racer because his pigeon loft has been the seventh time overall champion here on our city. Since we do fabrication works as well so they asked him if he could build them their crates.
July 15 my husband started doing the fabrications of the crates steel frame for the truck.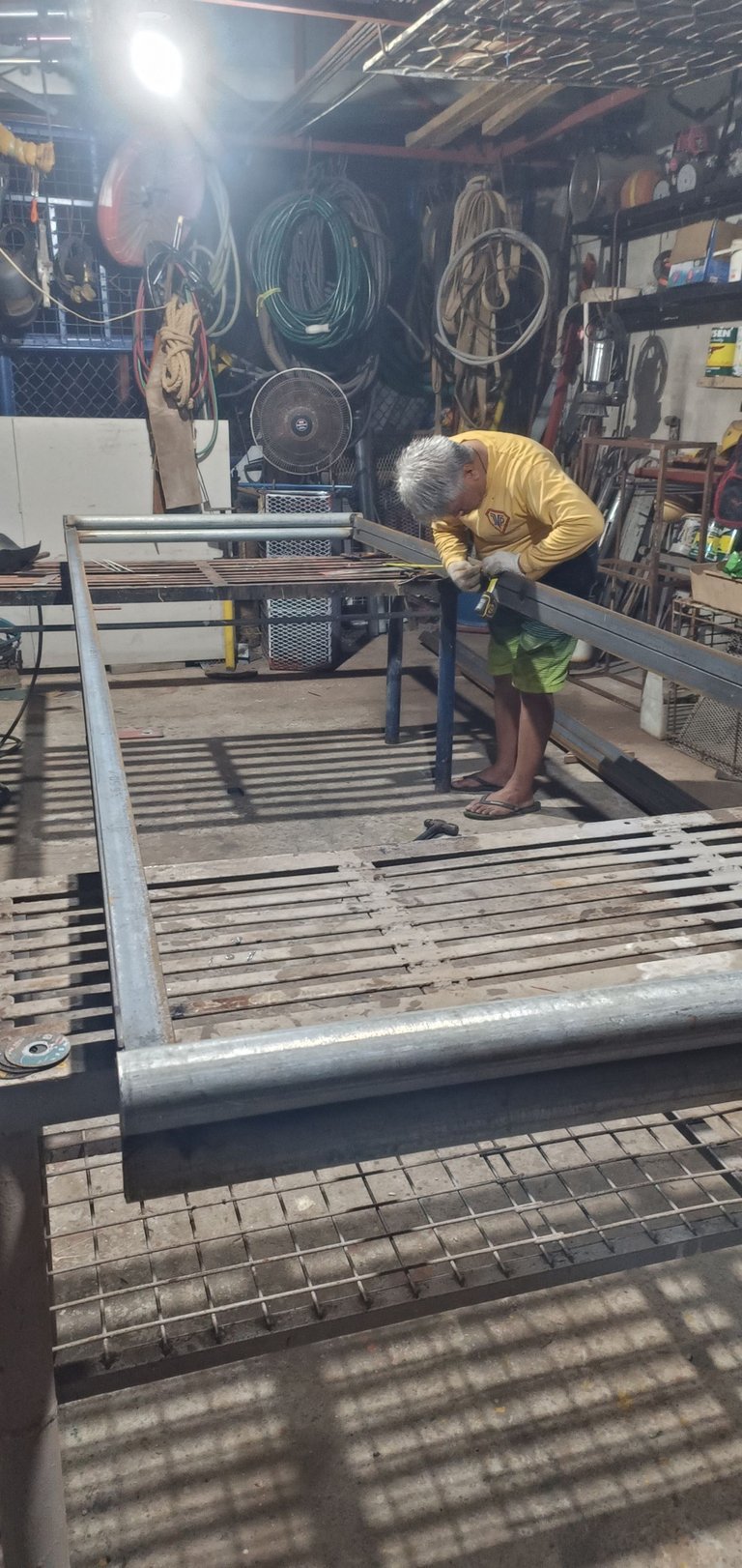 After the frames he then fabricated the flooring and the sides of the crates. He made fifty pieces frame made it segment by segment before putting them all together. He was doing all this by himself since the deadline was still on October.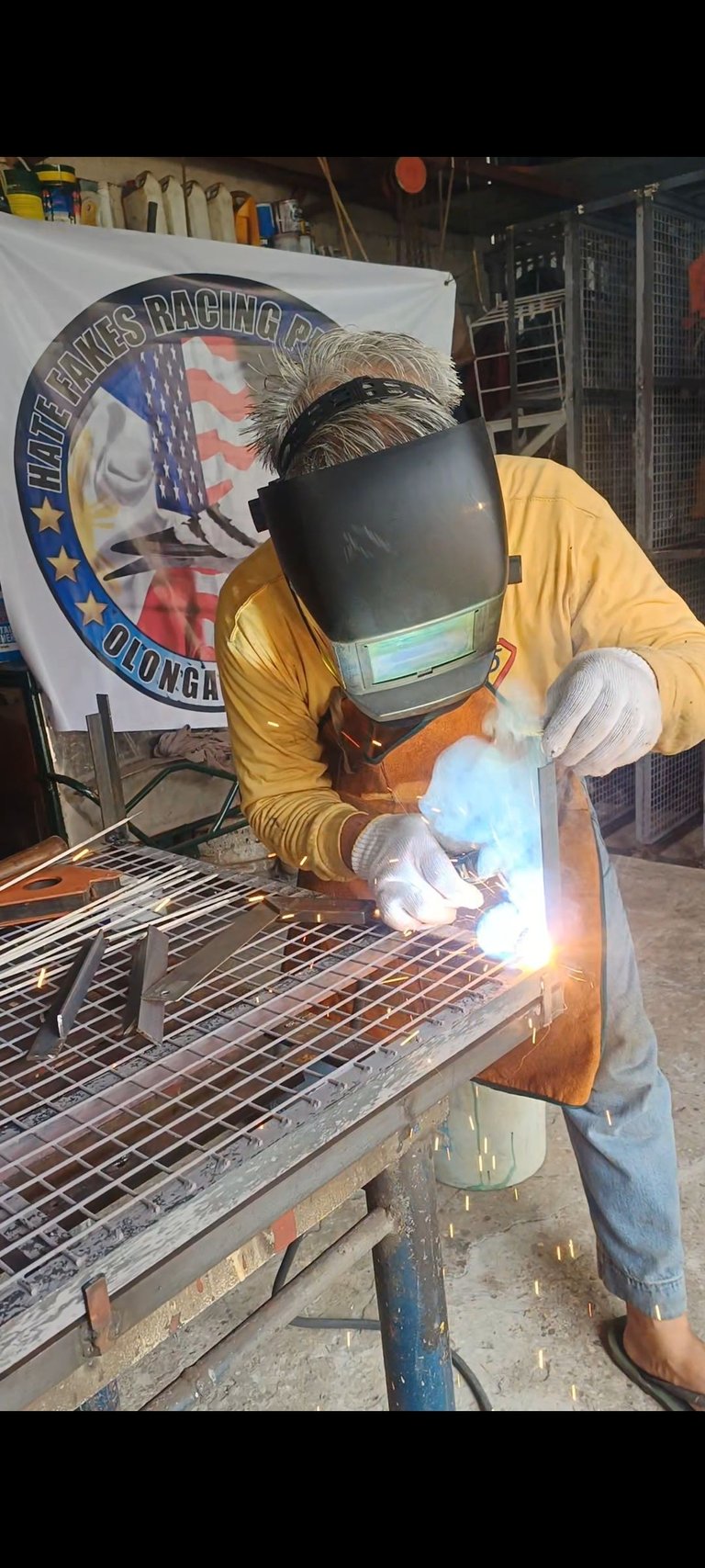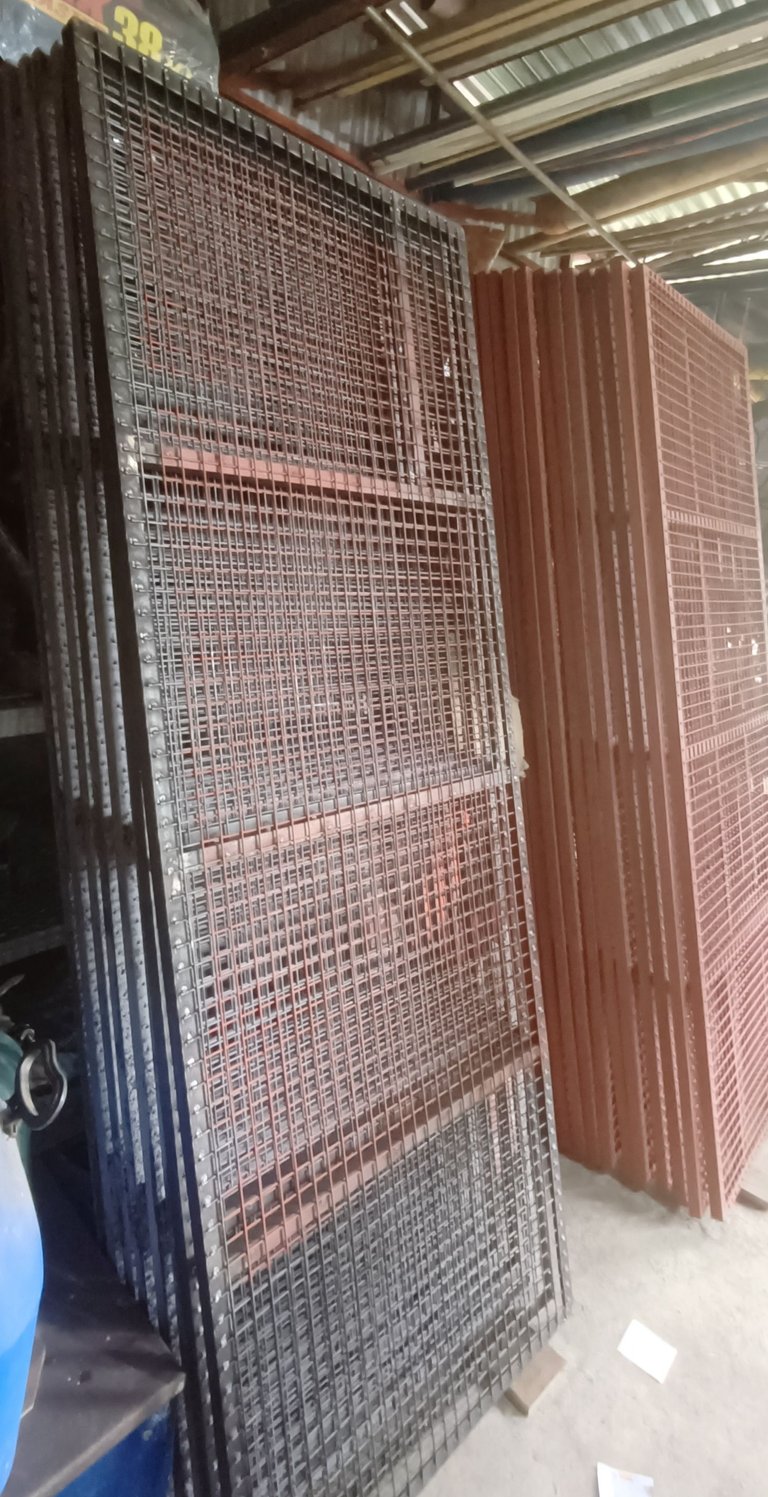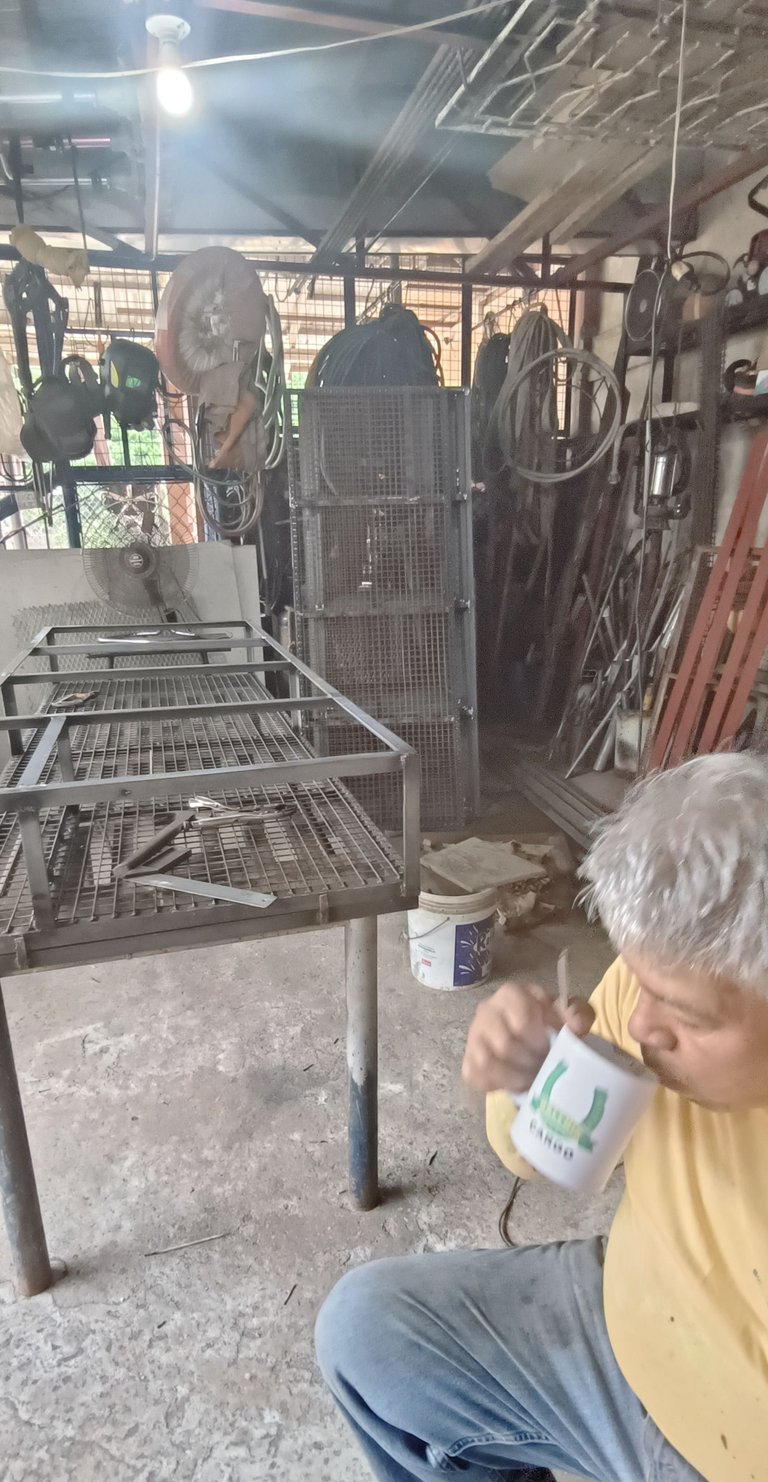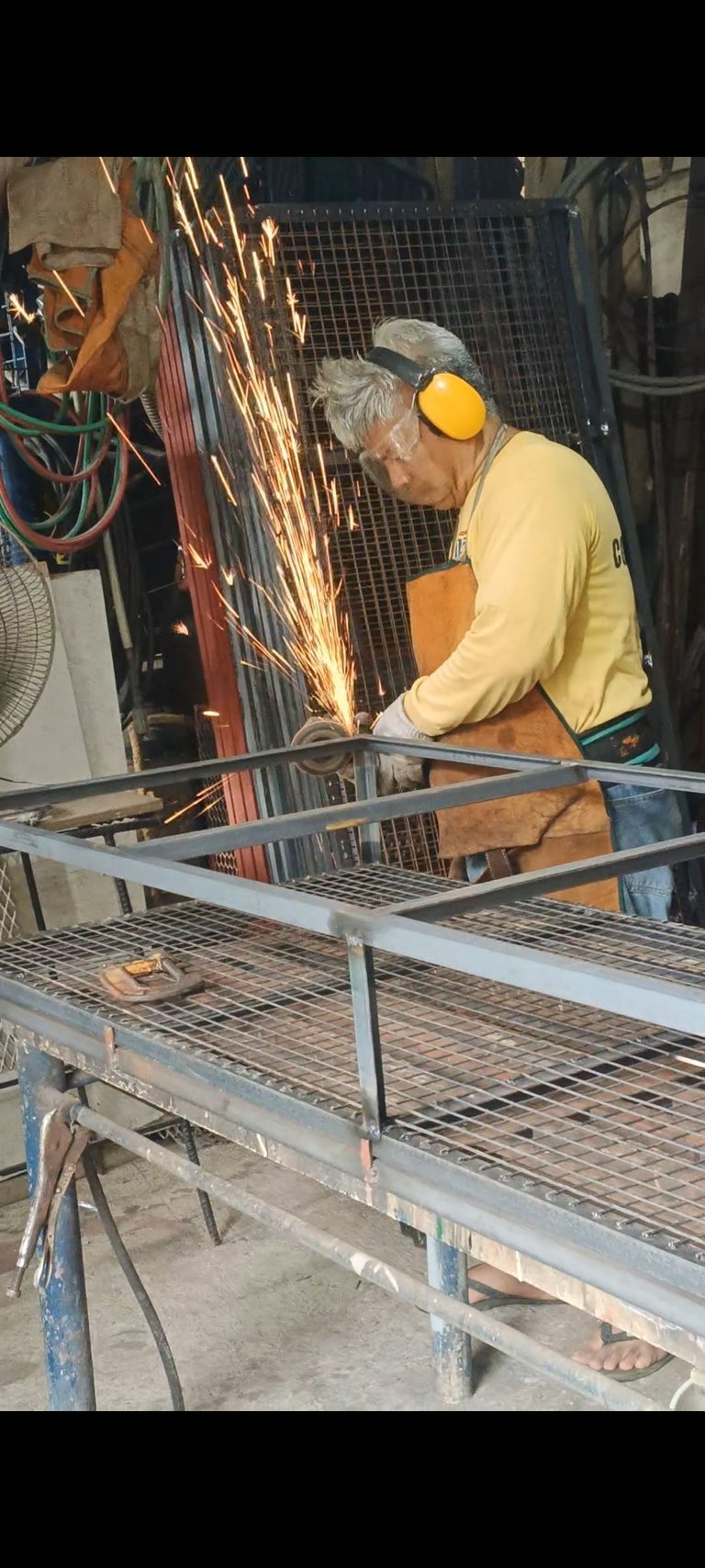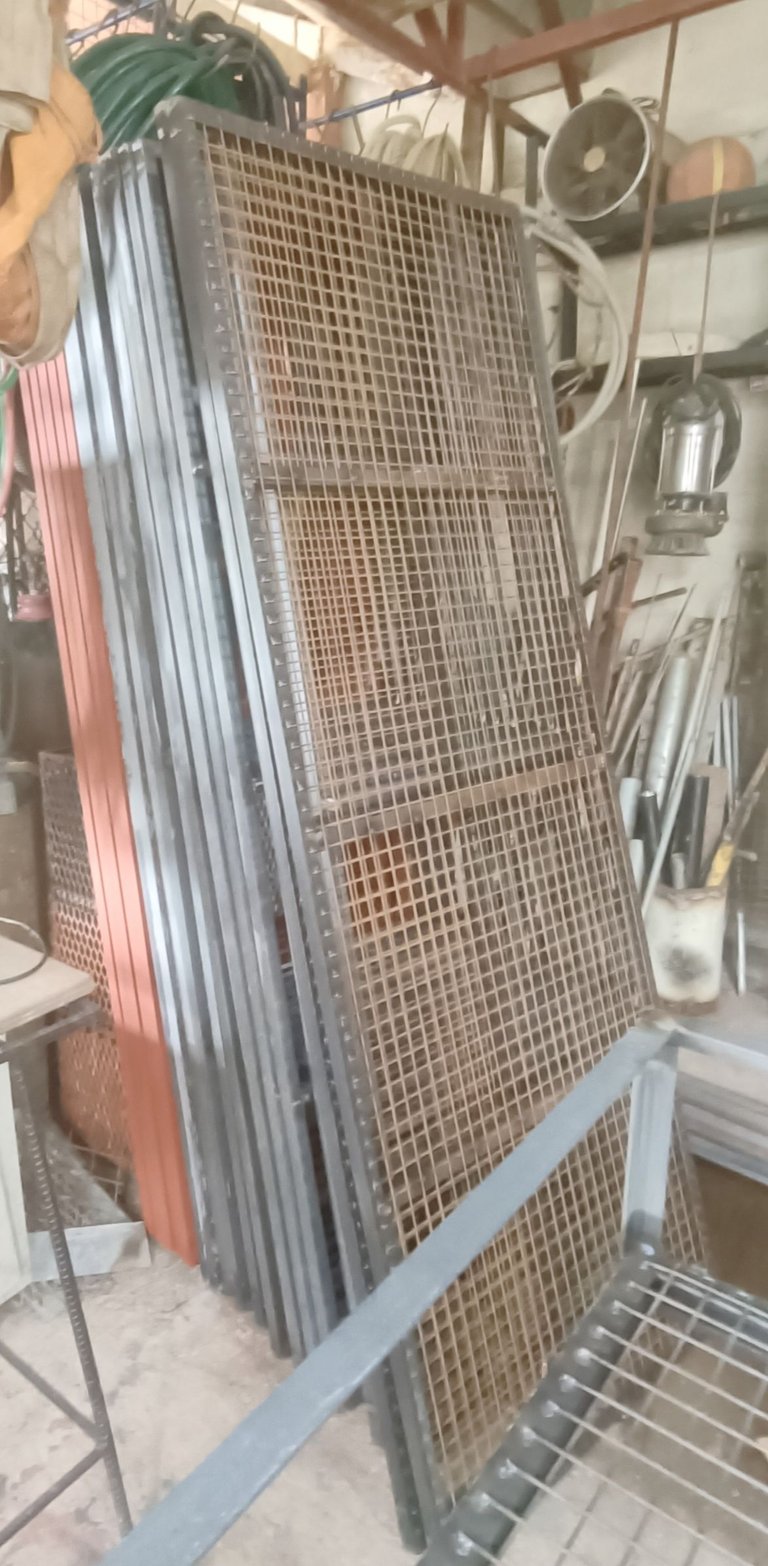 I helped out as well in the painting job. It was my duty to apply the primer paint on all the finished crates.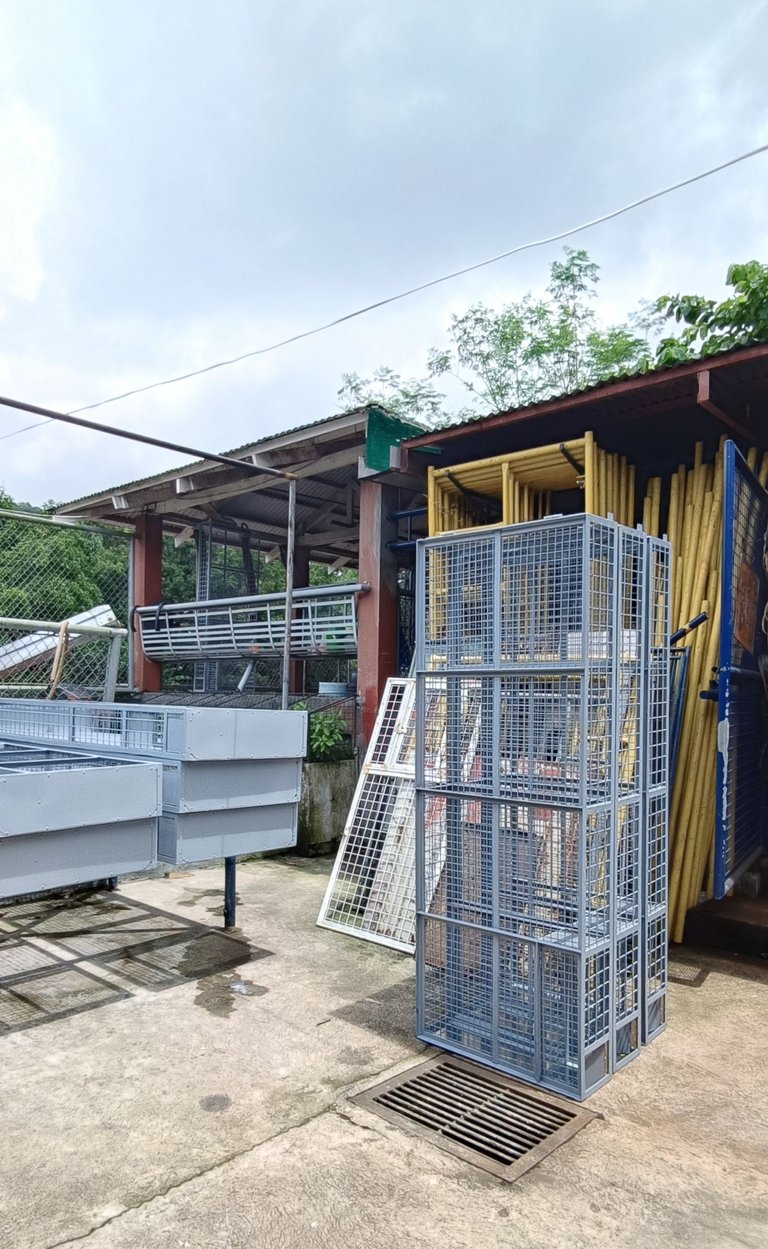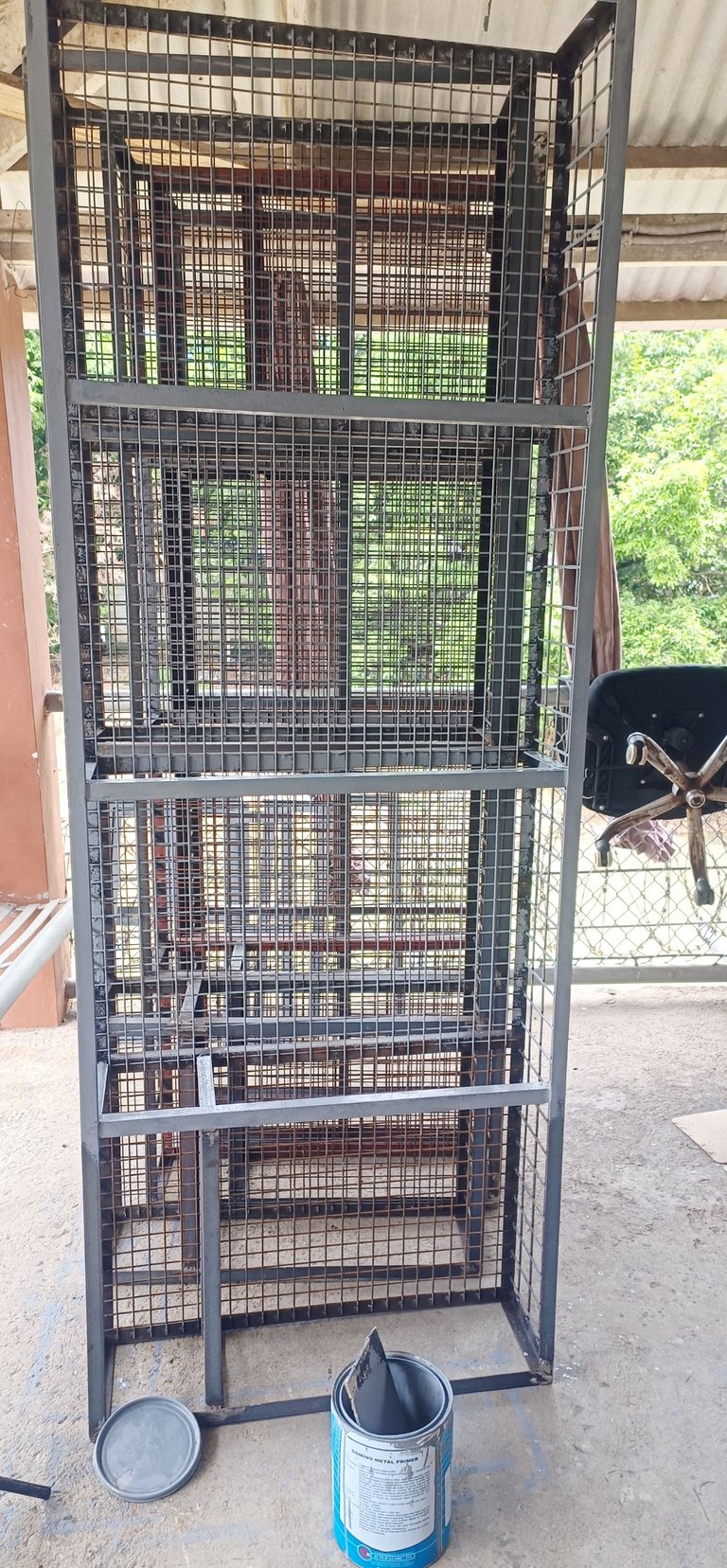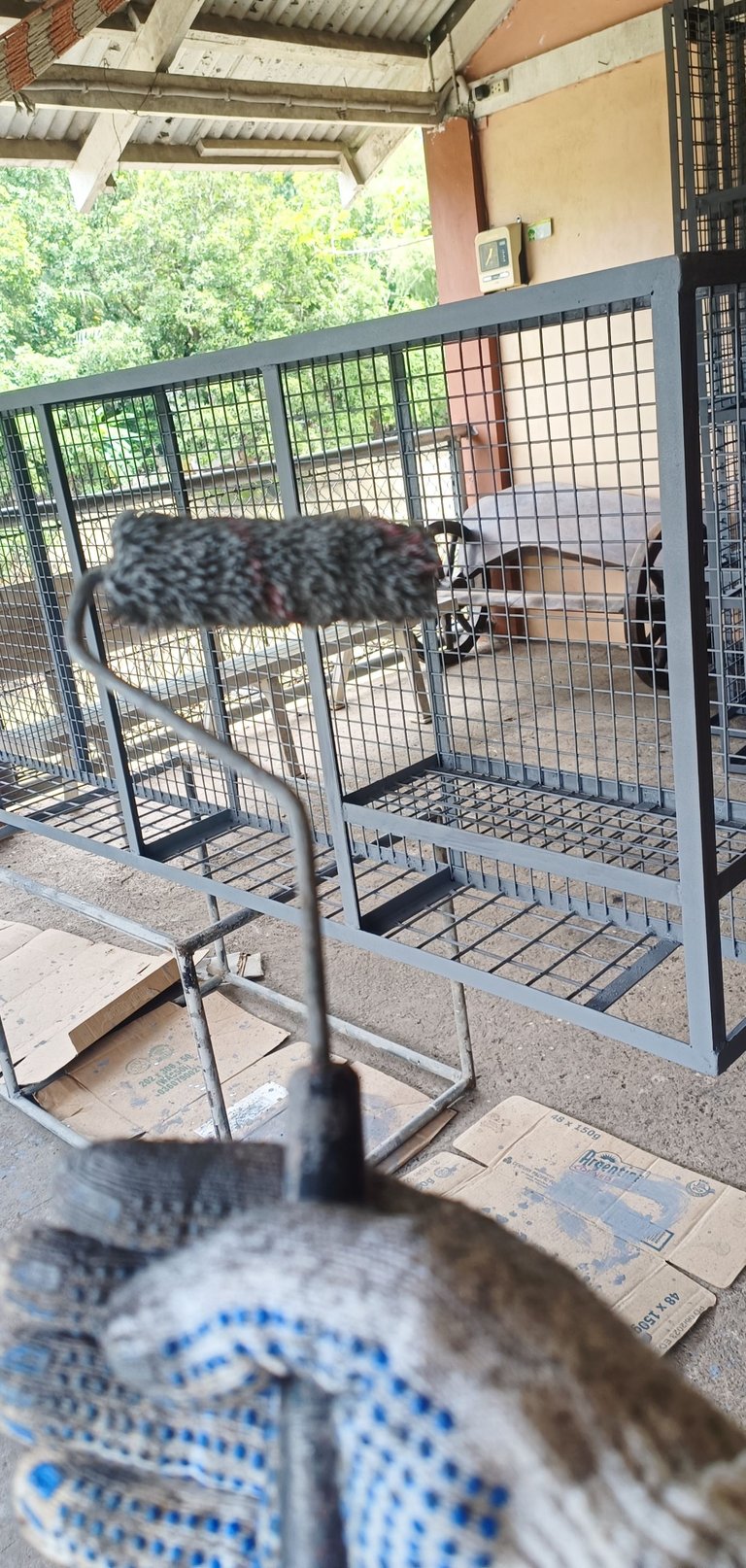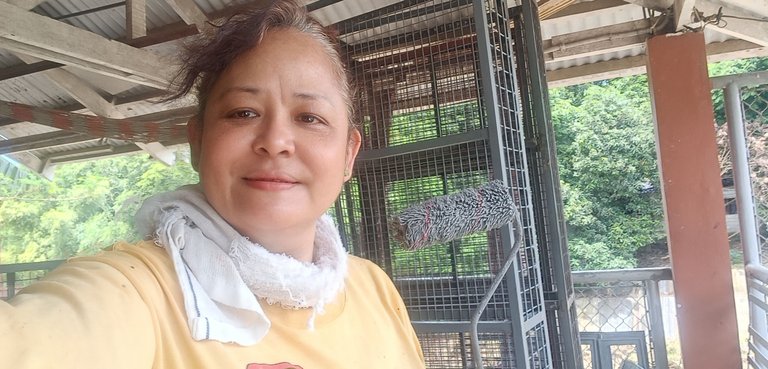 August 25th, we were glad our old welder before was able to help out already because they changed the deadline from October to September 16. We also employed additional three more help for the installation of the crate's doors, installation of GI sheet which is a tedious work because they have to be riveted everything on to each of the crates.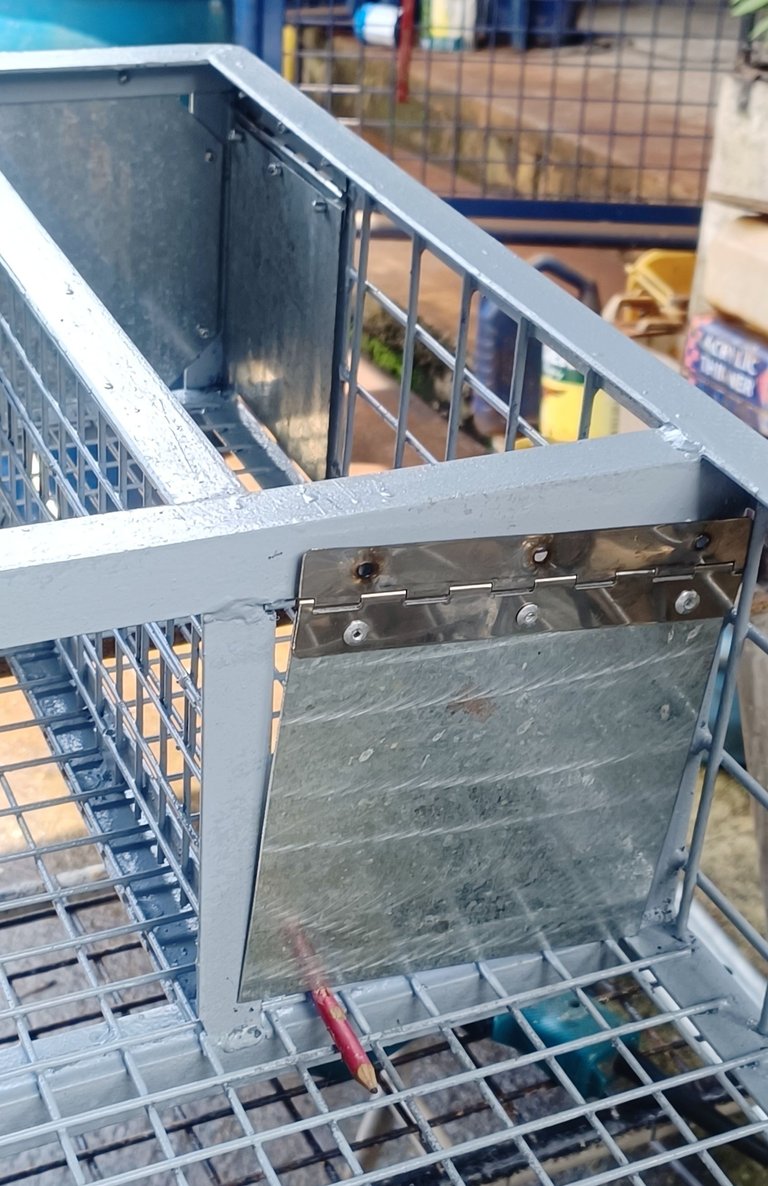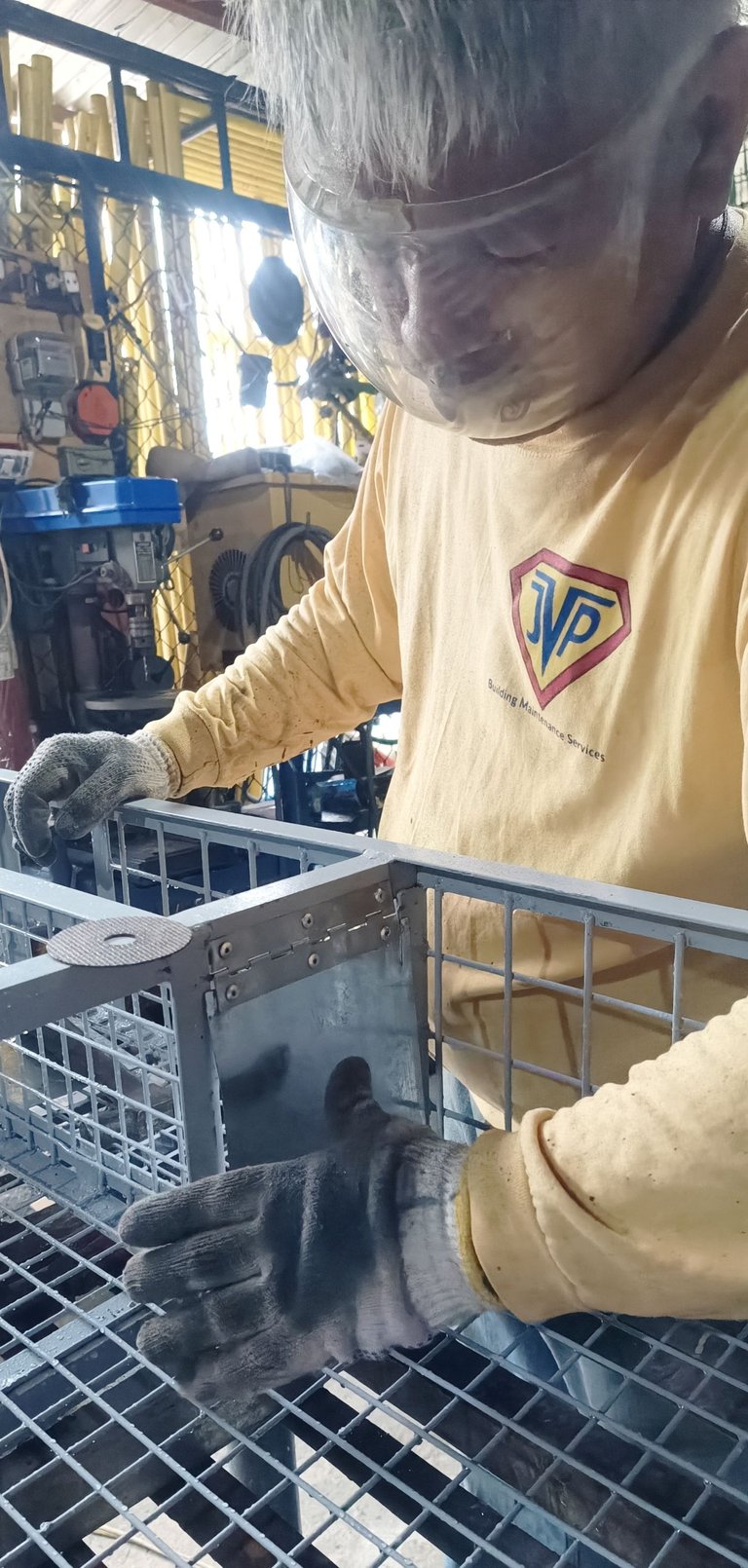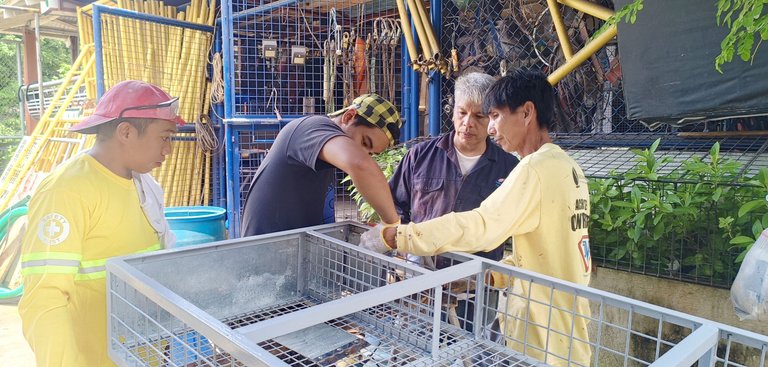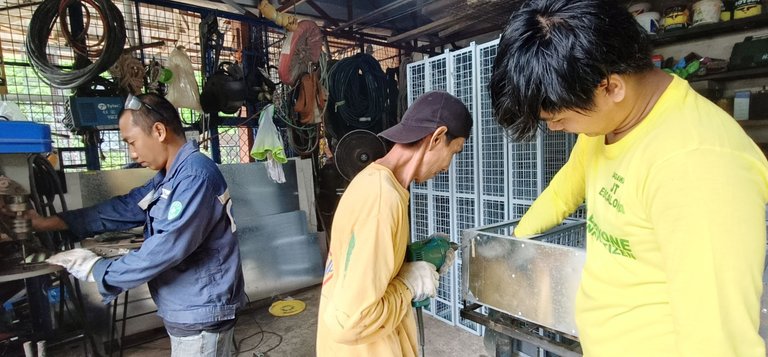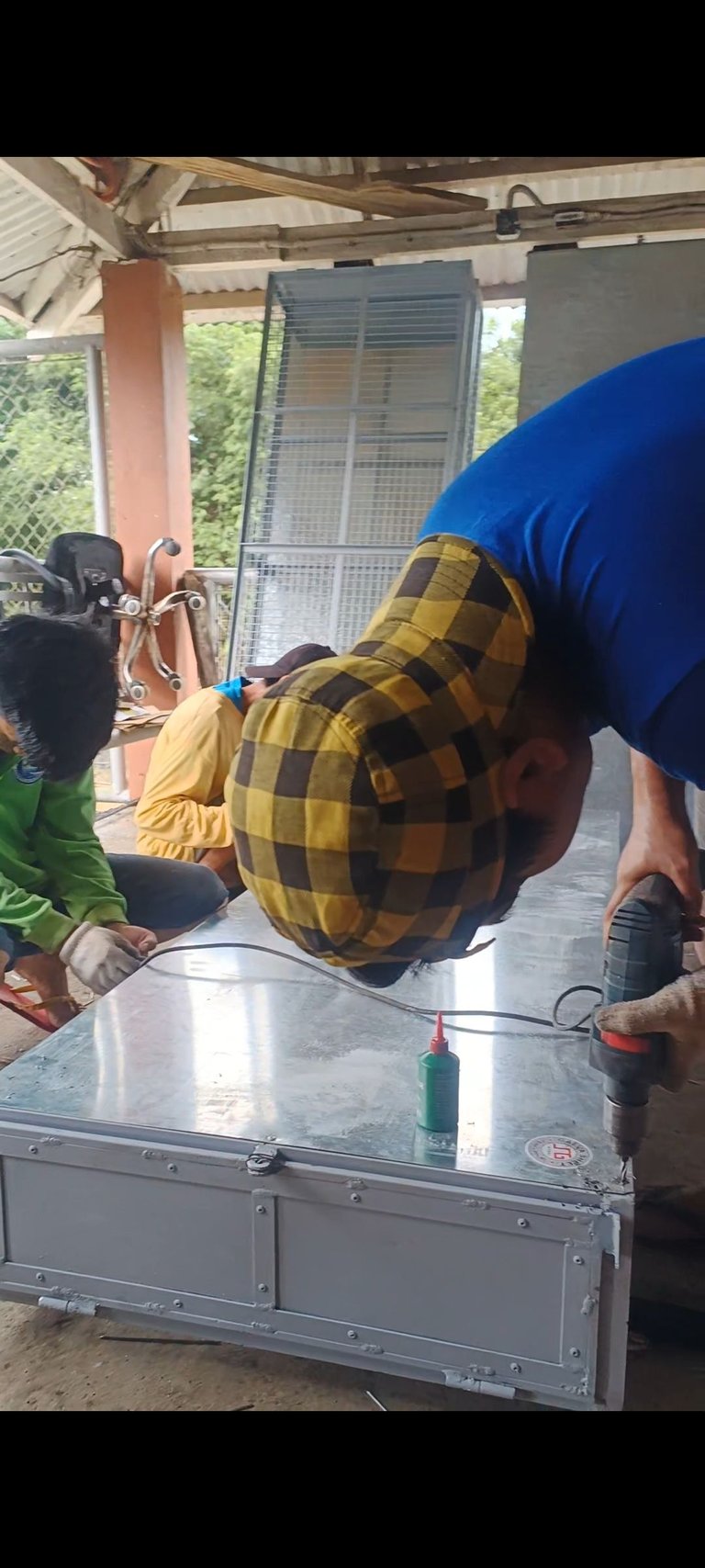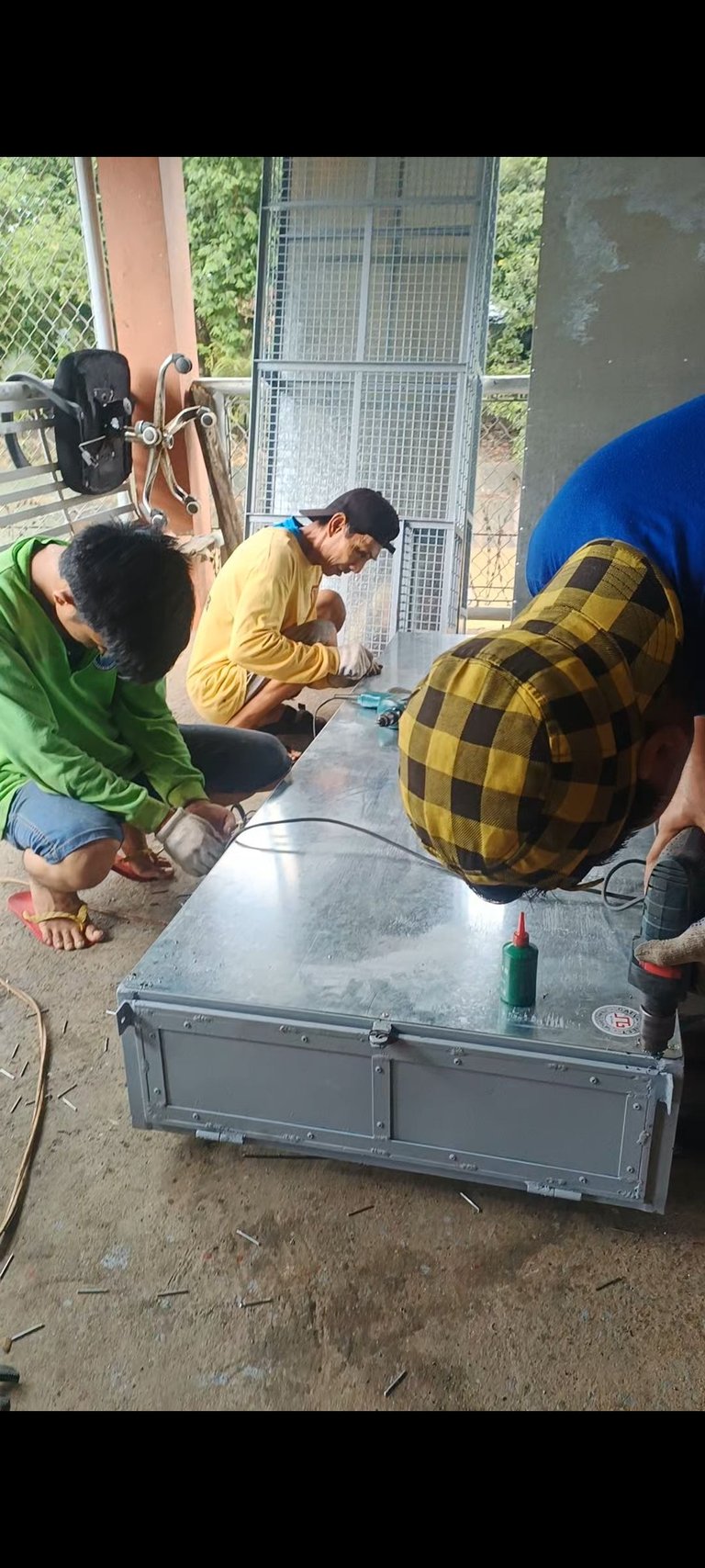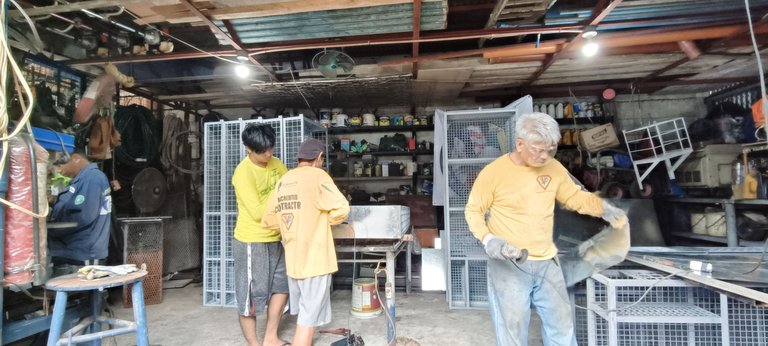 It's hard to work because for the whole month of August we were beset with four storms. Everyday it's just raining so hard with strong winds as well. One time hubby and I were praying so hard because the river just behind our fence rose so high and there's only one foot left before it will go inside our backyard but luckily we were not flooded.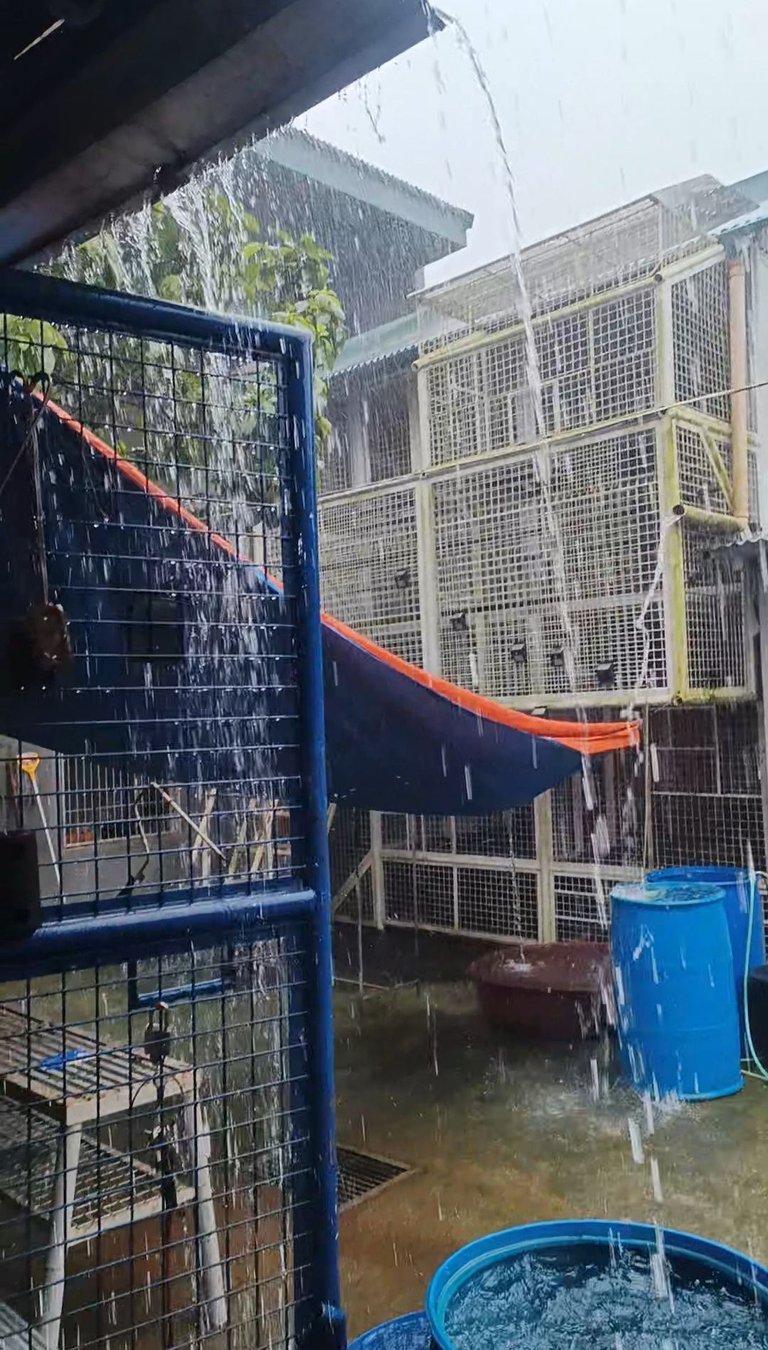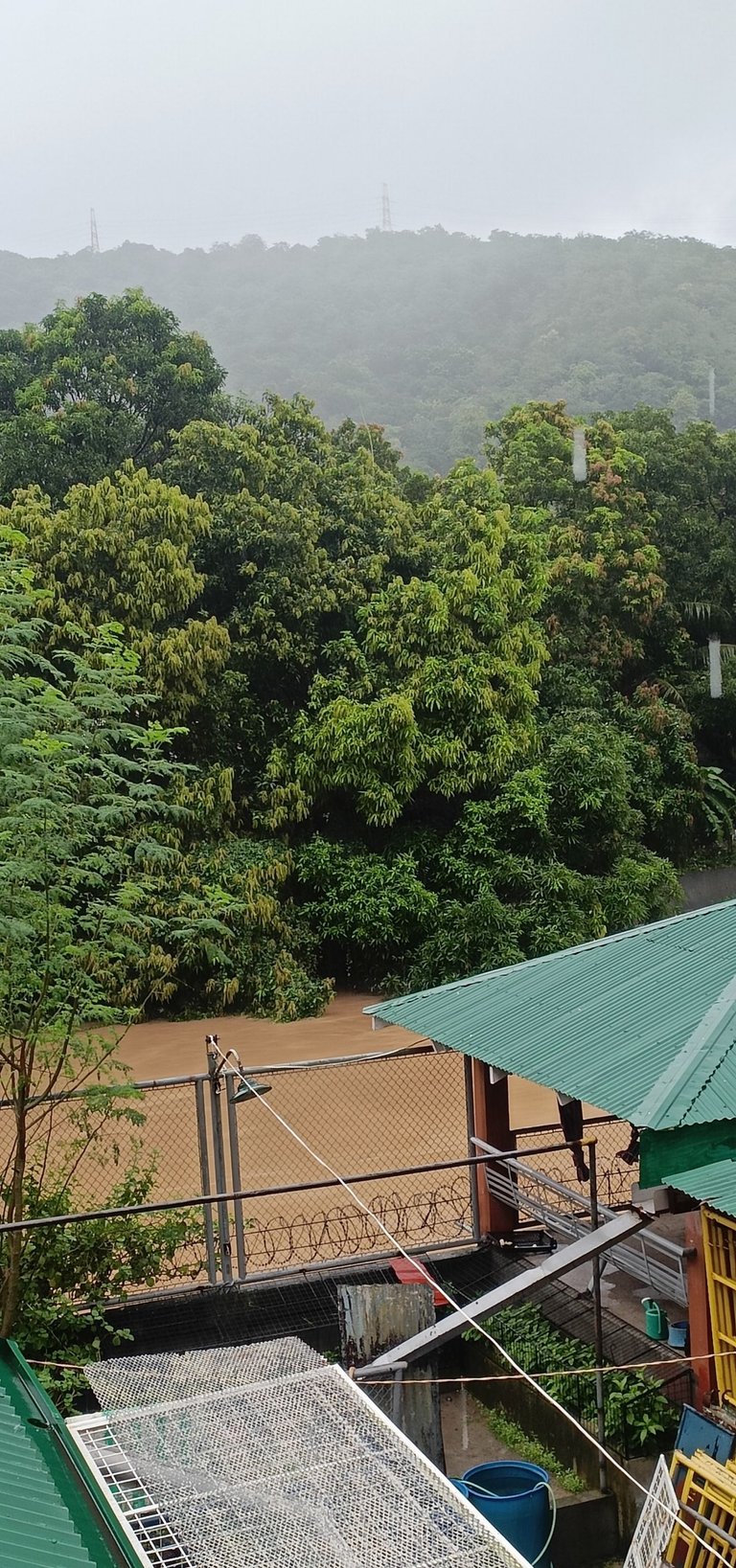 After all the crates have been assembled. They then went to work on the truck. Hubby welded the steel frames to the truck. By this time our welder did no go to work any more. We don't know the reason so hubby was back to finishing all the work himself. Good thing our Labors were still there to help.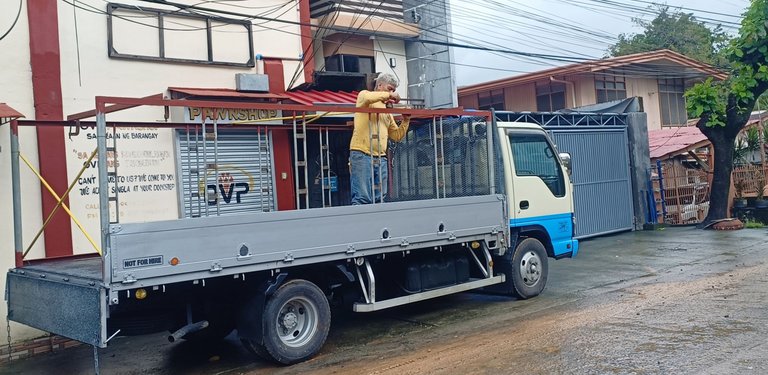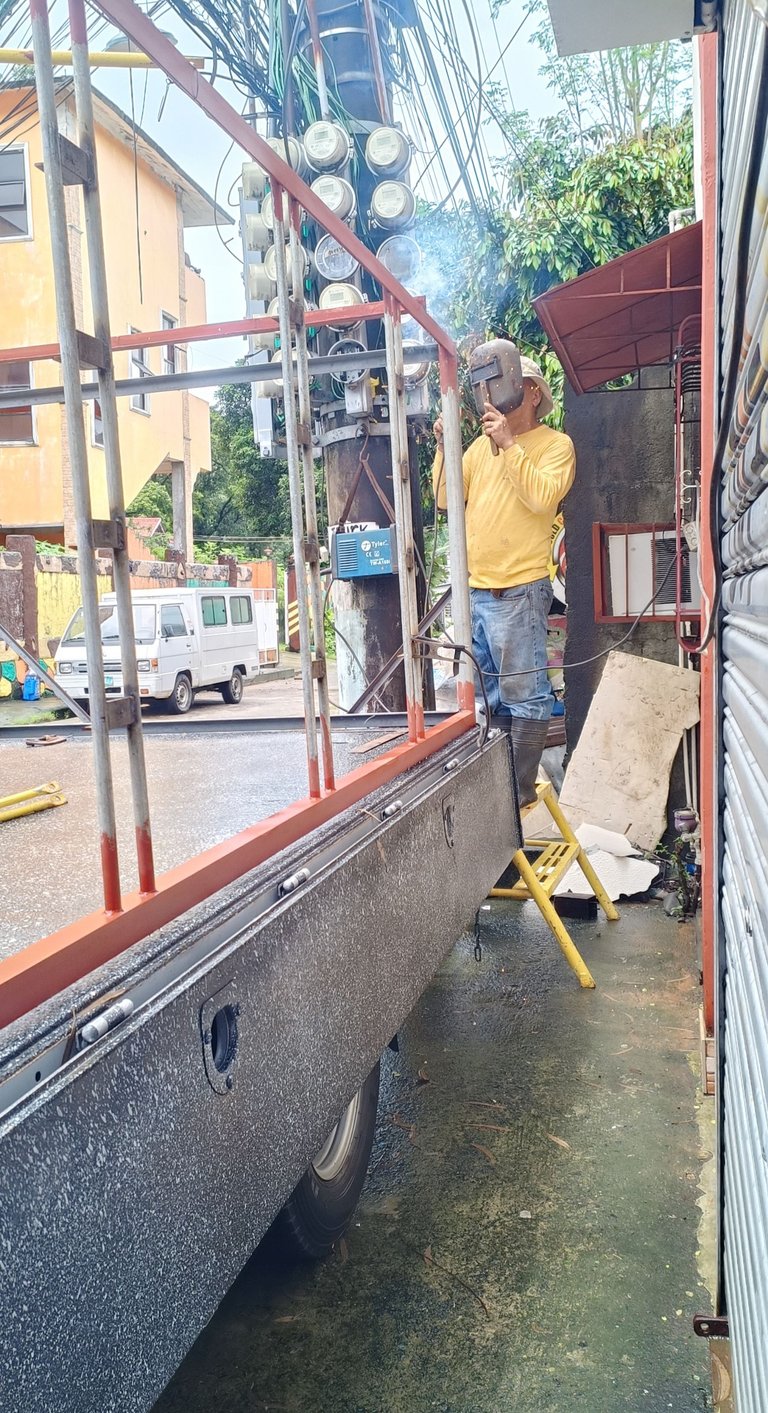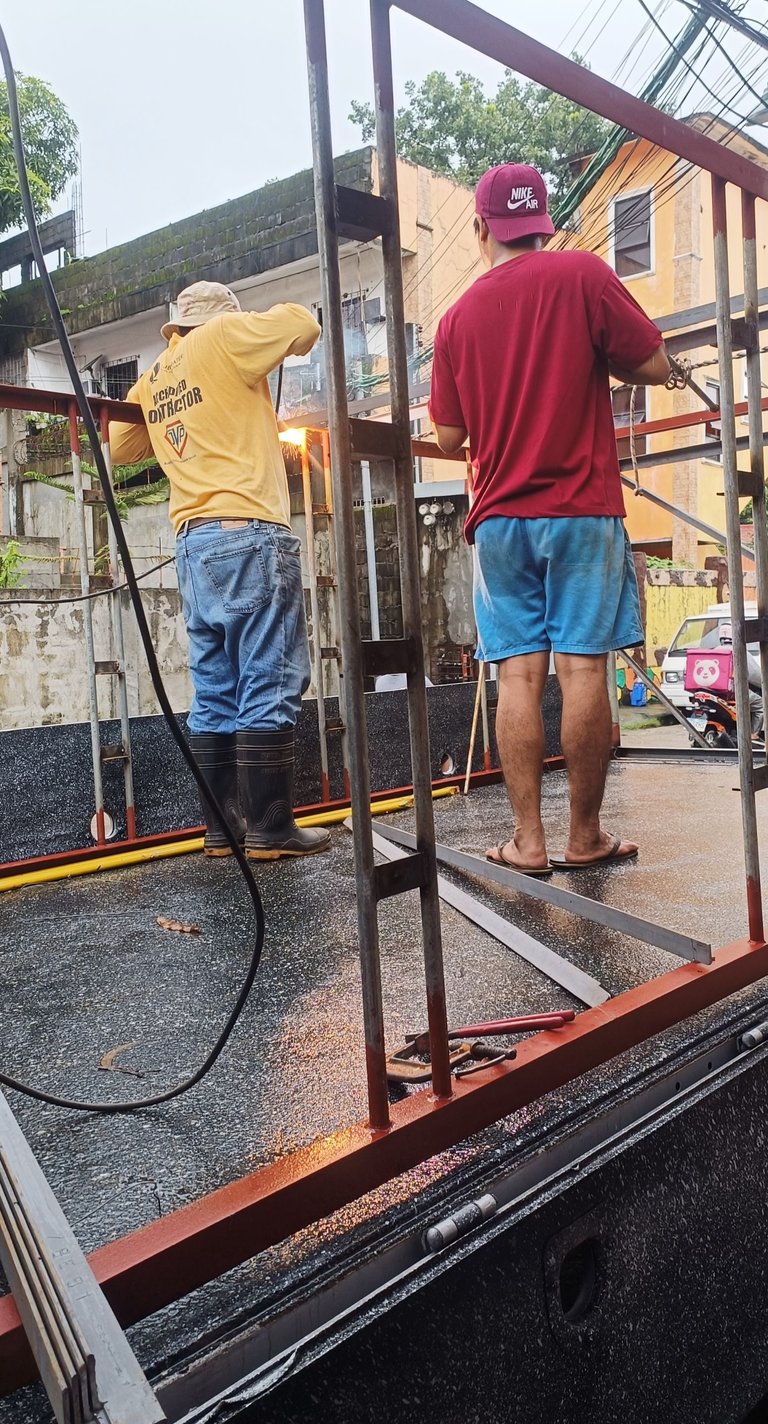 We need to put up a big tent just so they can still work even if it's raining.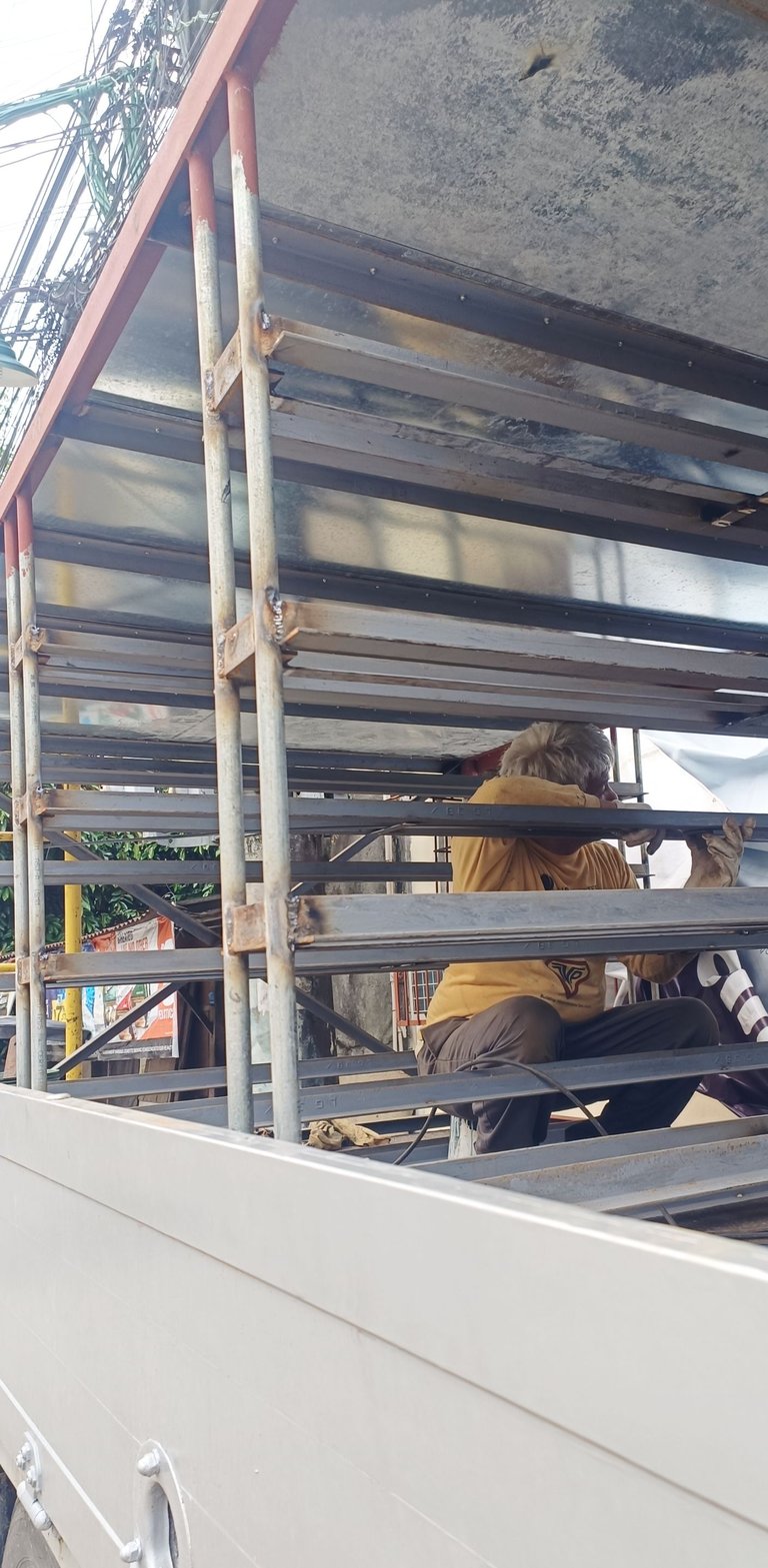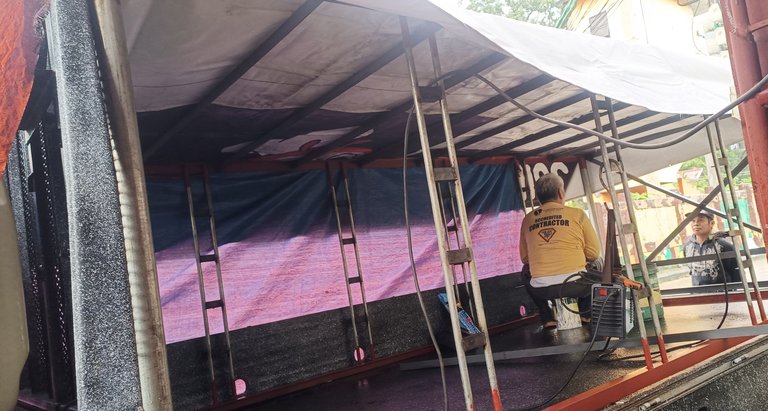 After they were done with the frames
Hubby told our team to bring all the crates to the truck for the fitting.
Then hubby welded the locks for the crates.
https://youtube.com/shorts/B8cP3axx_tI?si=Zd737lAhs3qlzFnO
After putting up the locks he then placed the mechanical door so that everytime they will release the birds during the race only one lever will be pulled then automatically all the twenty-five crates will open to have simultaneous bird release.
Here is the video below taken just this September eleventh.
https://youtube.com/shorts/qEKtS1d6WaE?si=wvv1yUNyAXYc9sdZ
We did an overtime work. We finished doing the paintings. The top coat painting of the crates before it was handed to our client. We finished it September 11 so we were early on their set deadline.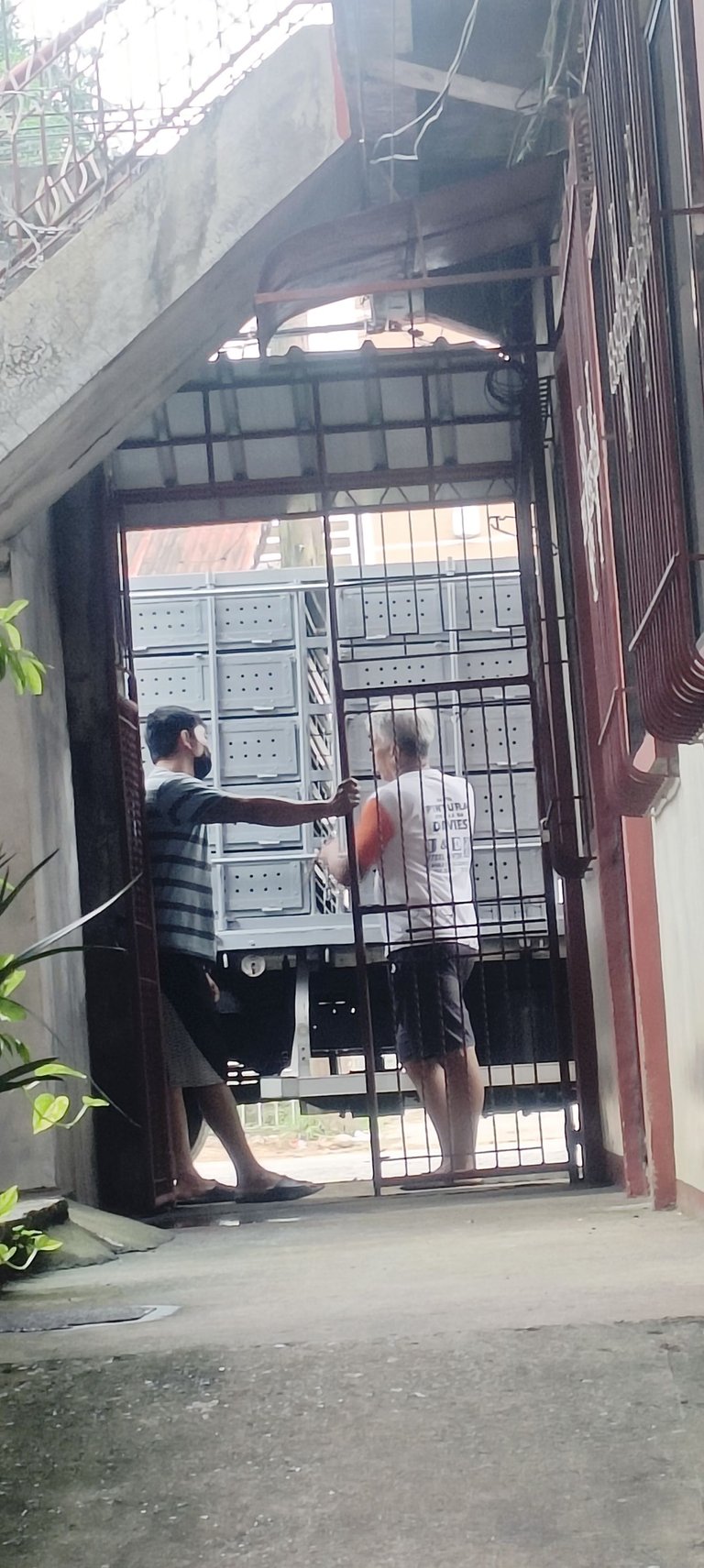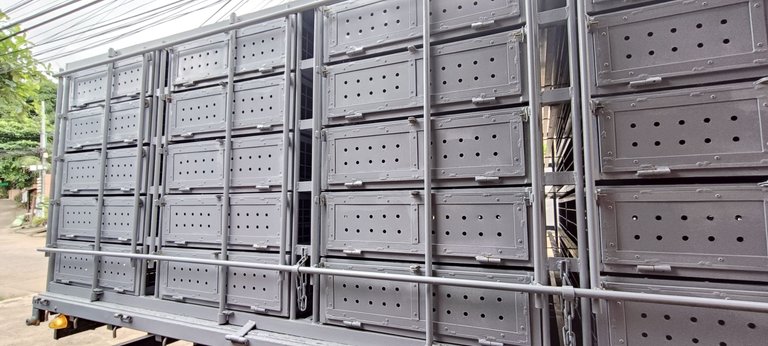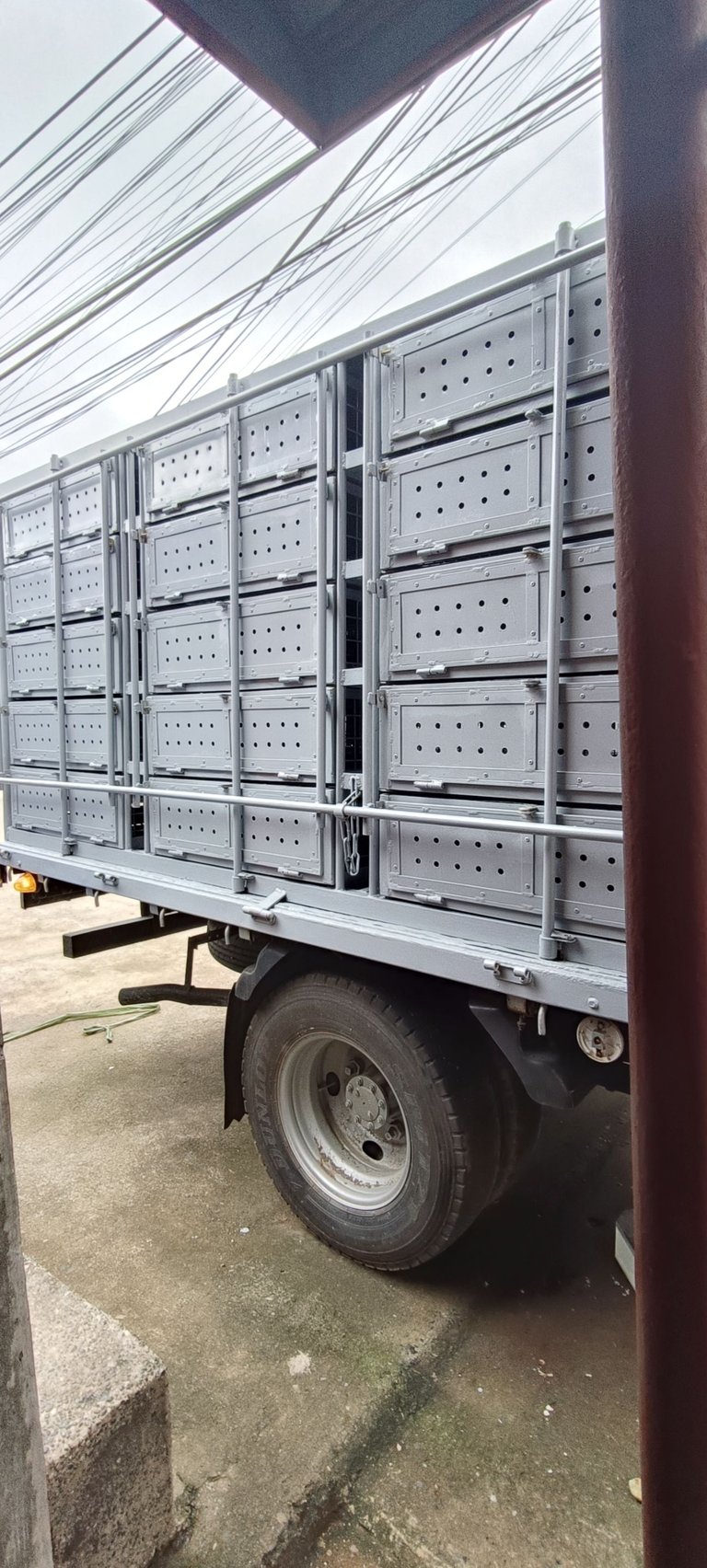 Our customers, the Pigeon Club was so happy with the finish product. They thought it was made overseas from the big fabricating companies. Haha.
What do you think?
Thank you for the opportunity to be able to share to you our work.
Til my next diy.
---
---