It's My 🦸‍♀️Super-hubby's birthday!🎂🎉❤️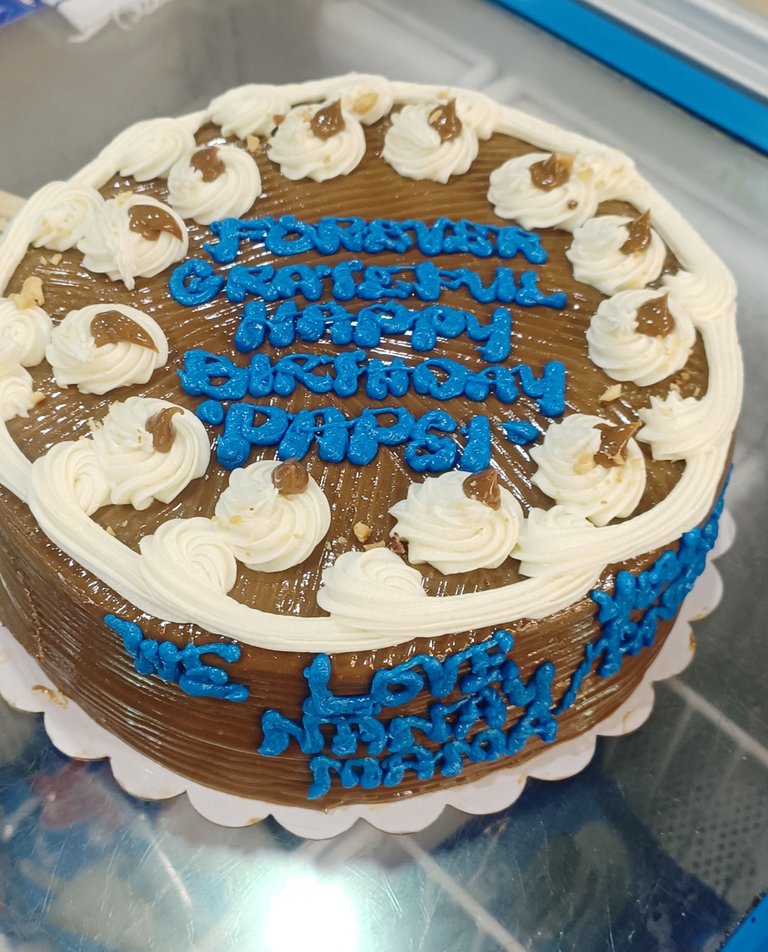 This cake was a courtesy from our son who saved up his school allowance so he could buy his Papa a birthday cake!🥰❤️
Kumusta!
Hello hive friends! I hope all of you are doing good and great no matter what the circumstances in life you are in right now. We have rains again today. Our skies have been crying buckets of tears since this morning. So even if the weather isn't that good throughout SE Asia with a lot of floodings almost every where in the news. Find a way to still be grateful for. Always look for the good and the positive in everything. I know it's hard specially if you are feeling a little under the weather but you know cheer up, that's life we need to be tried and tested for we are diamonds in the rough. The more trials and tests we overcome, we become stronger and hence wiser.
So, no worries this to shall pass.
I don't know why I am saying all these probably I got the energy from our Hivers who just needs cheering up. Just hold on dearest it will be over soon, you'll see.
Always remember that you are a Child of the universe no less than the trees and the stars, You have the right to be here and wether or not it is clear to you no doubt the universe is unfolding as it should.
Cheer up, good, great, wonderful, amazing days are coming to you!❤️😇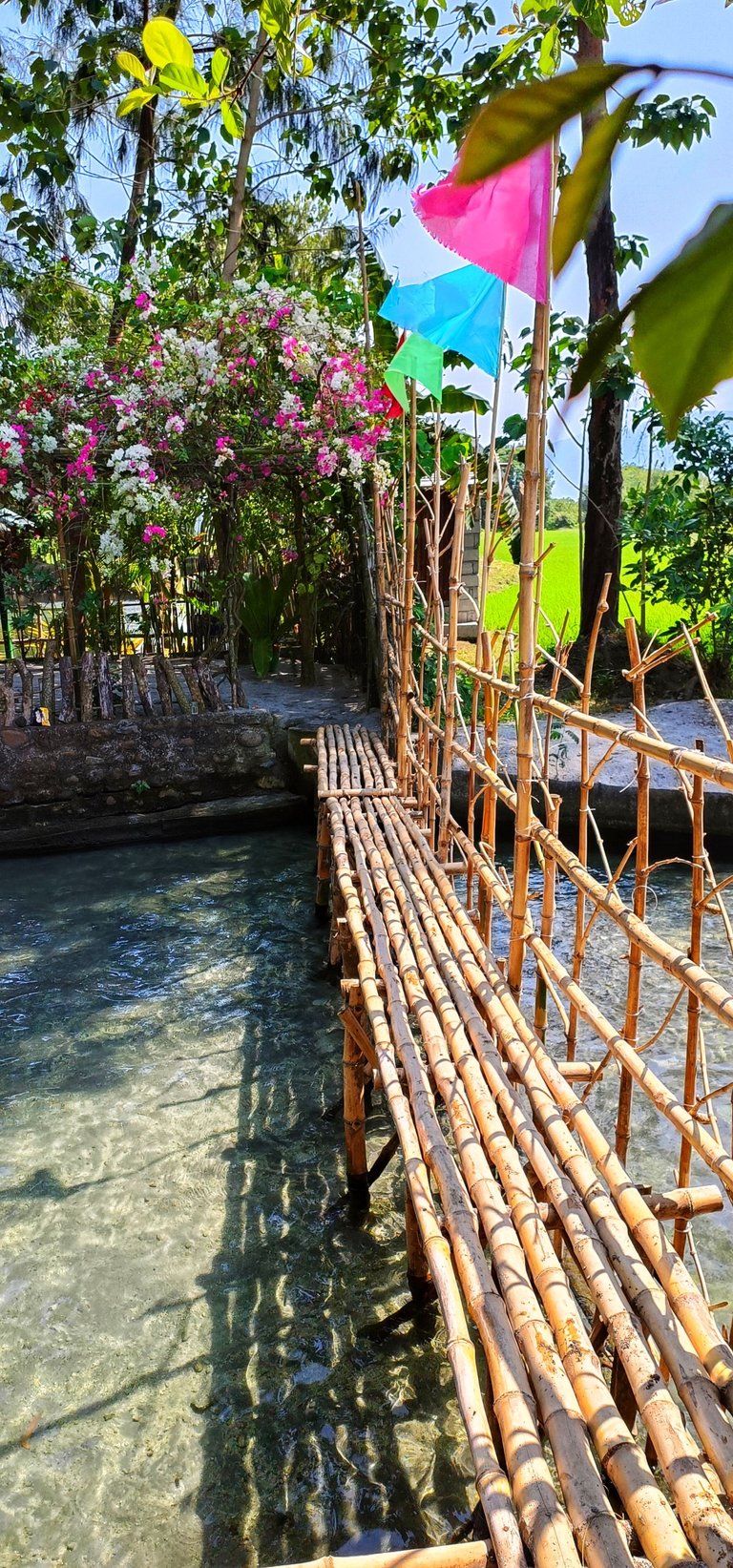 Friday last week was my hubby's birthday. He is the Superman in our house. We call him "Boss".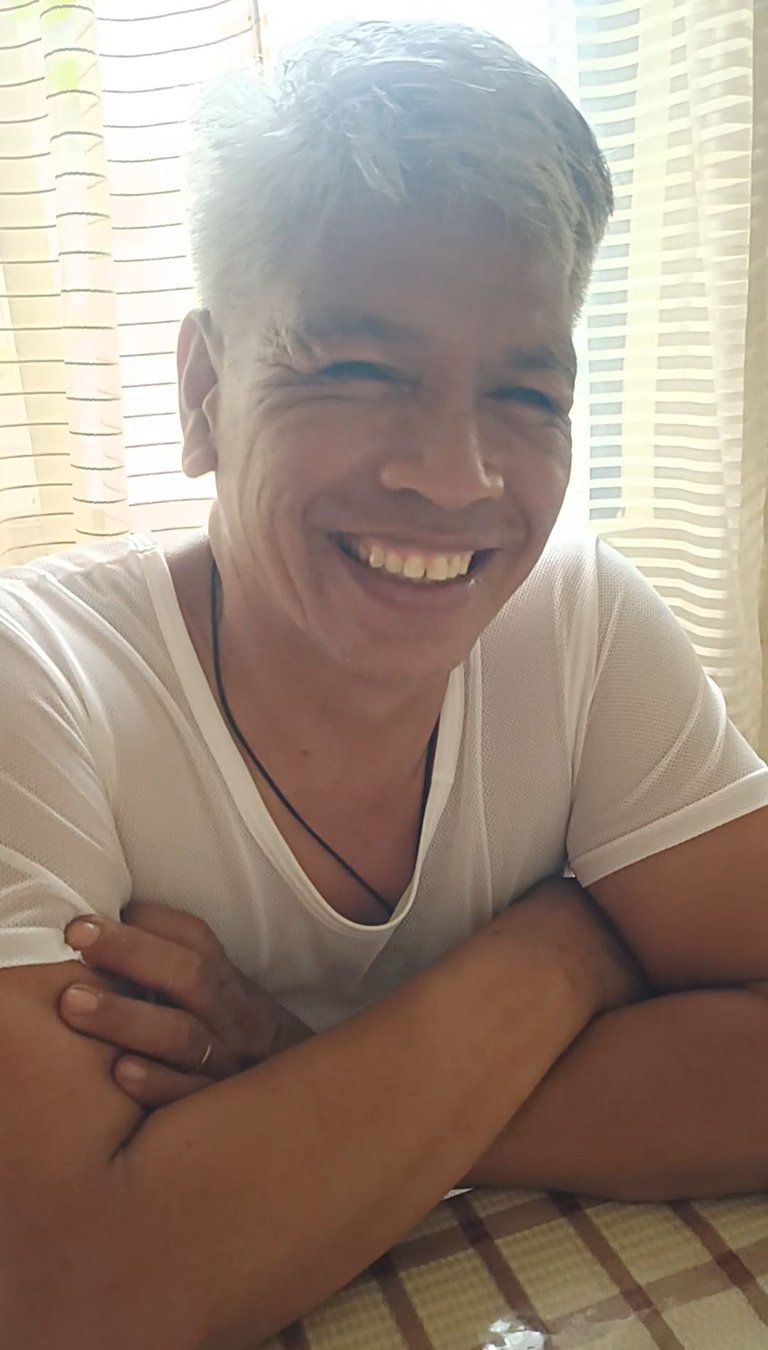 In our House hold we don't really have those big parties, big celebrations, inviting a lot of people or friends, well probably sometimes but not all the time. Usually we just celebrate it with our family but since our son is already in the University so it's just Nanay, my mother-in-law, myself and our birthday celebrant.
I know he looks so stern and serious in his birthday photo.... Haha, well he just took a short break on his project just to give way for my mother-in-law telling him to stop for a while, blow his cake, eat some pizza and ice cream. This was past 5pm when our staff has left home already and don't worry they had their pizza and cake as well during their 3pm snack break.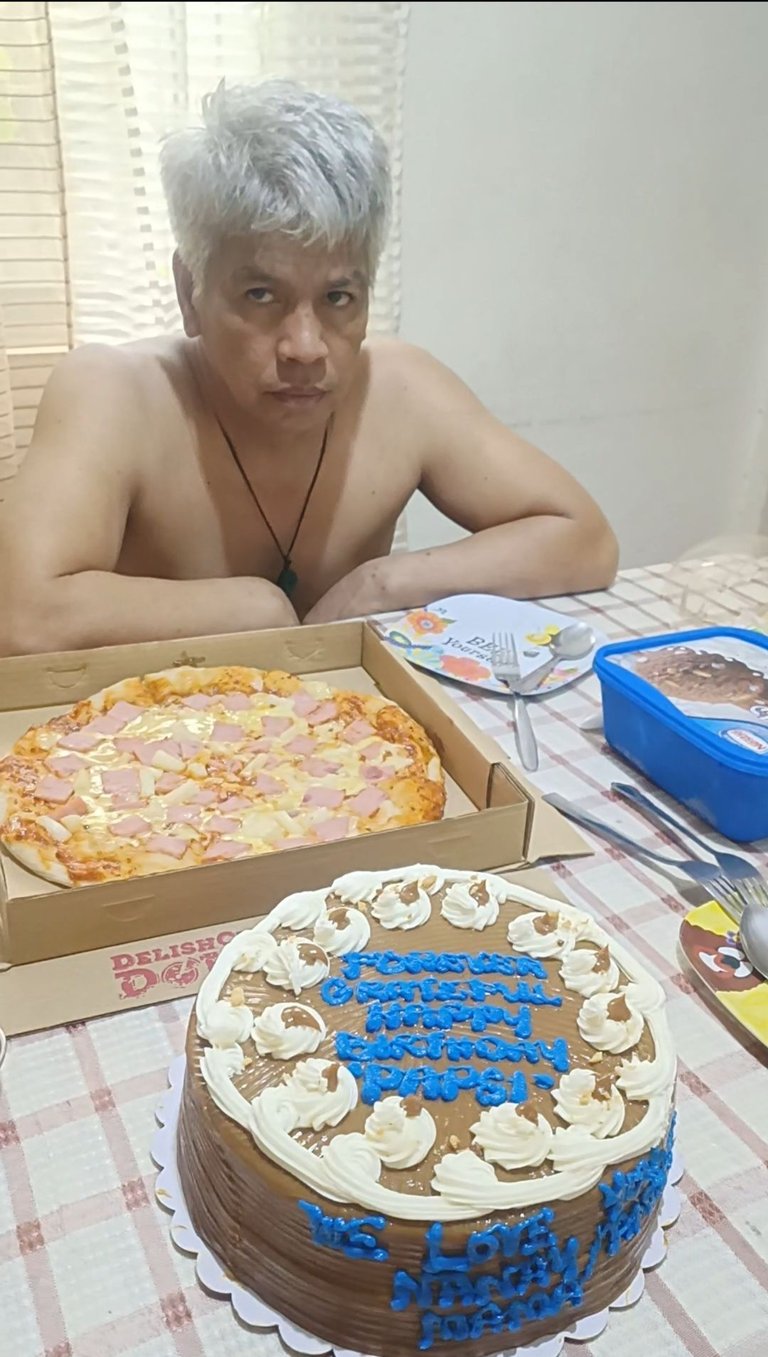 Hubby was commissioned to do the pigeon crates of a new racing pigeon club for their truck during the logistics of their pigeon race. For fifty days since July 17 my husband has been doing it all by himself, the fabrications of the crates, twenty-five pieces of them then mounted on to the fourteen footer truck. A big undertaking really and this is his first time doing this kind of project. Anyways, I will make a separate post about this project in detail for now let me just tell you about my husband.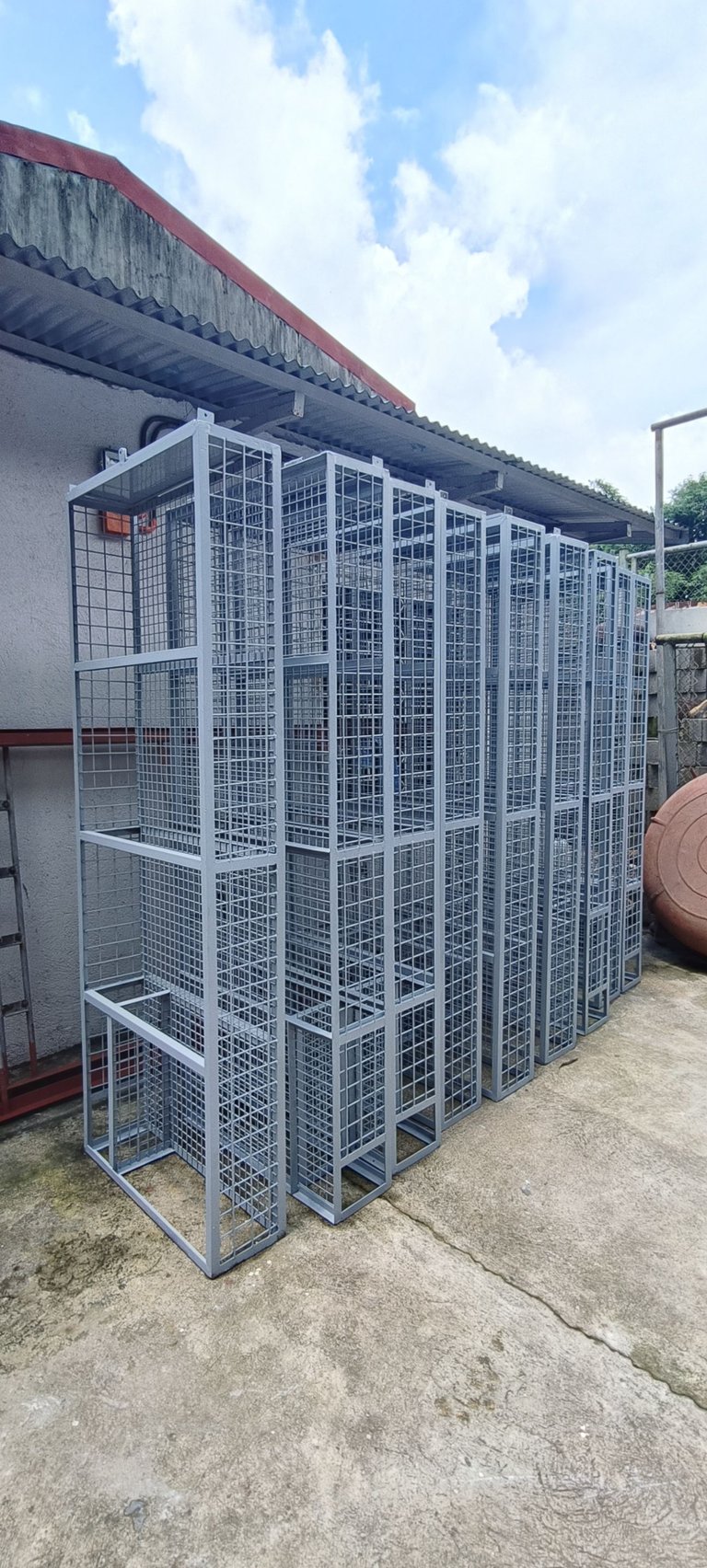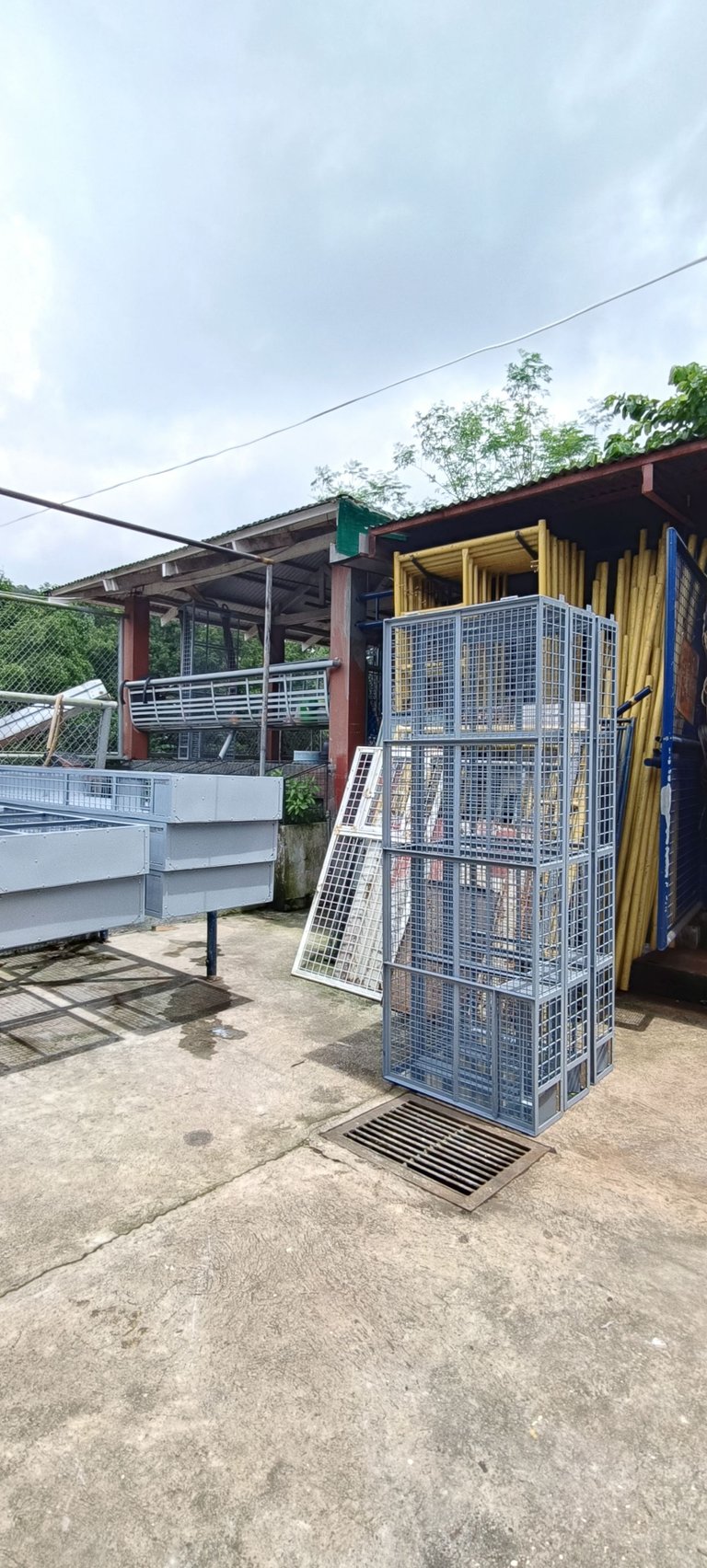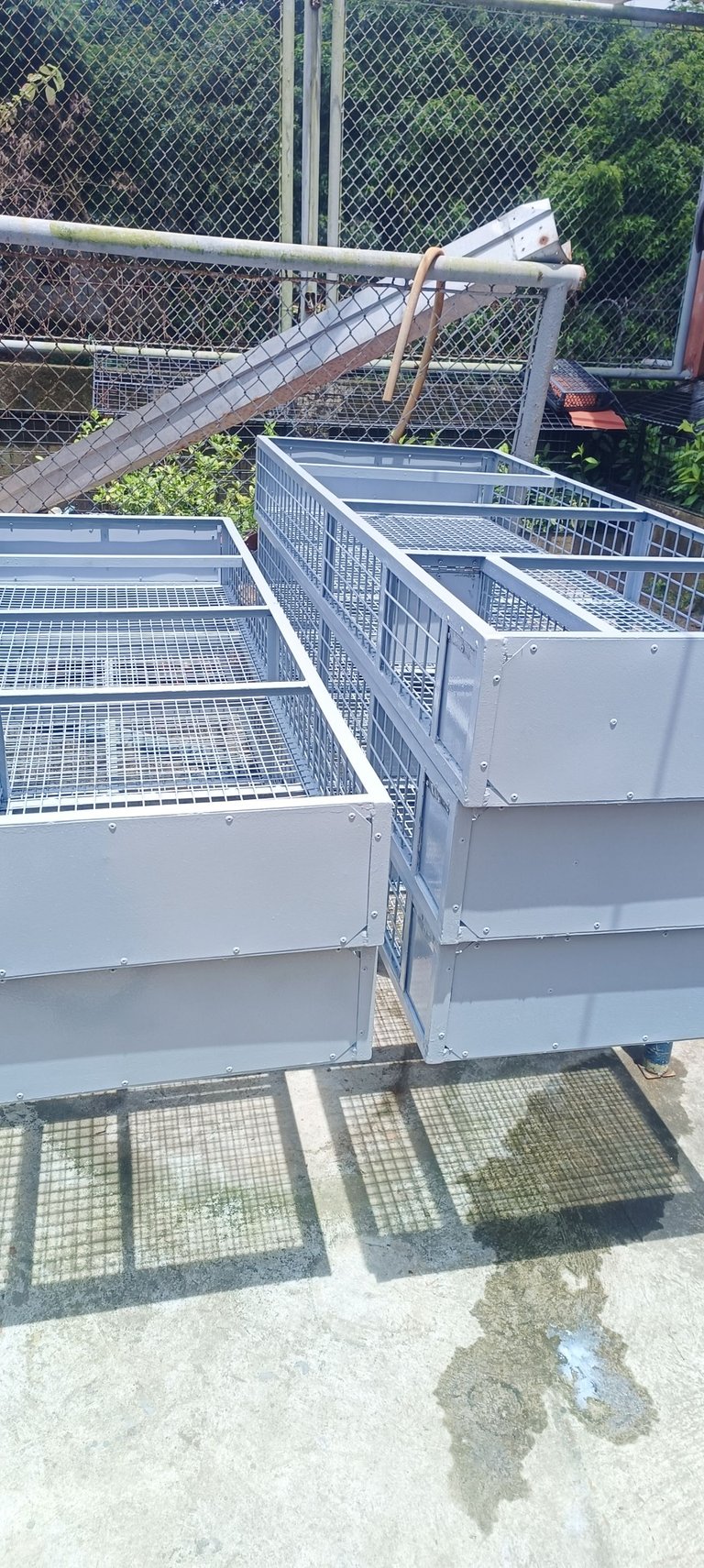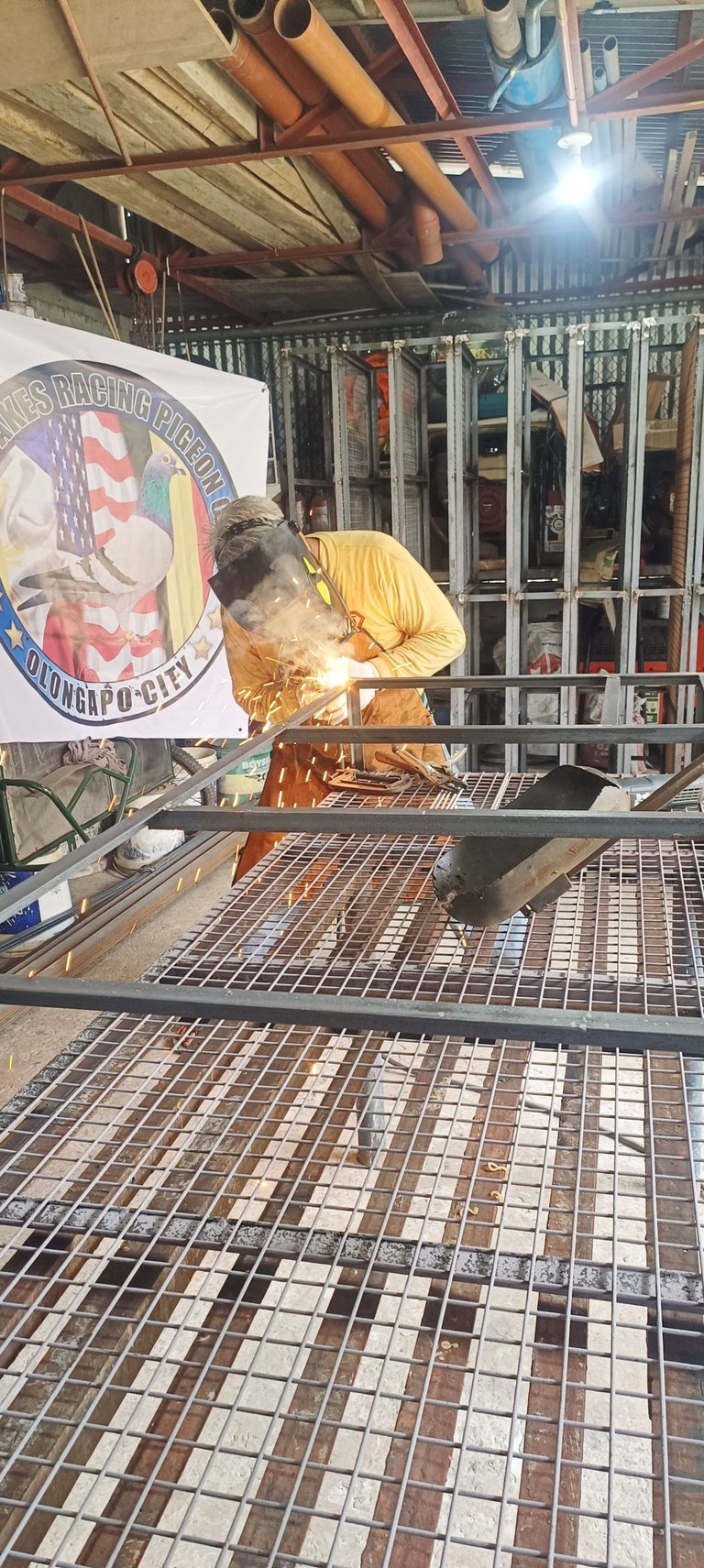 We have been married for twenty-seven years now and the longer we are the more my respect and love grew for him.
He is such a great father to our son. He always lead by example and always practice what he preach. He has taught our son about the value of hard work, the value of valuing everything you have and that never forget where you come from whenever our son becomes successful in the future. We ran our small building maintenance services company so whenever my son is available my husband includes him so he will know how to do the work and perhaps maybe in the further can take over..... Which remains to be seen though... Haha.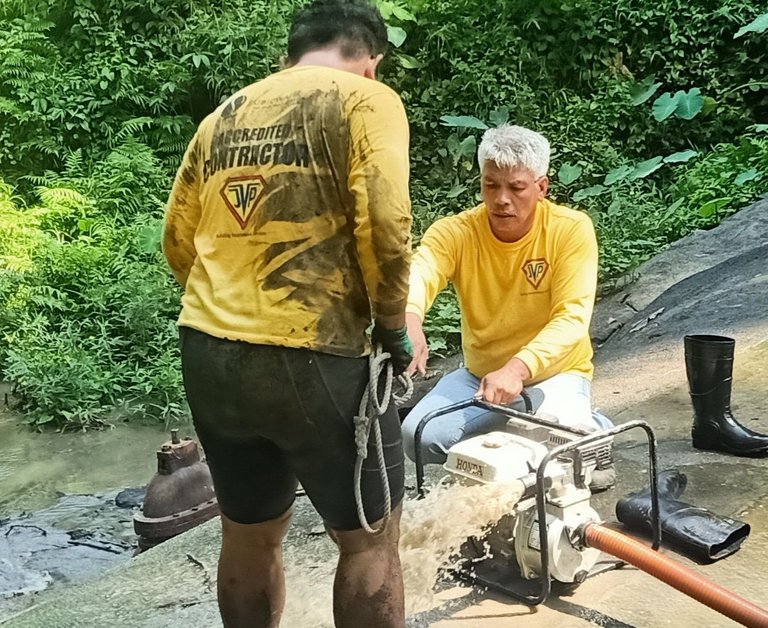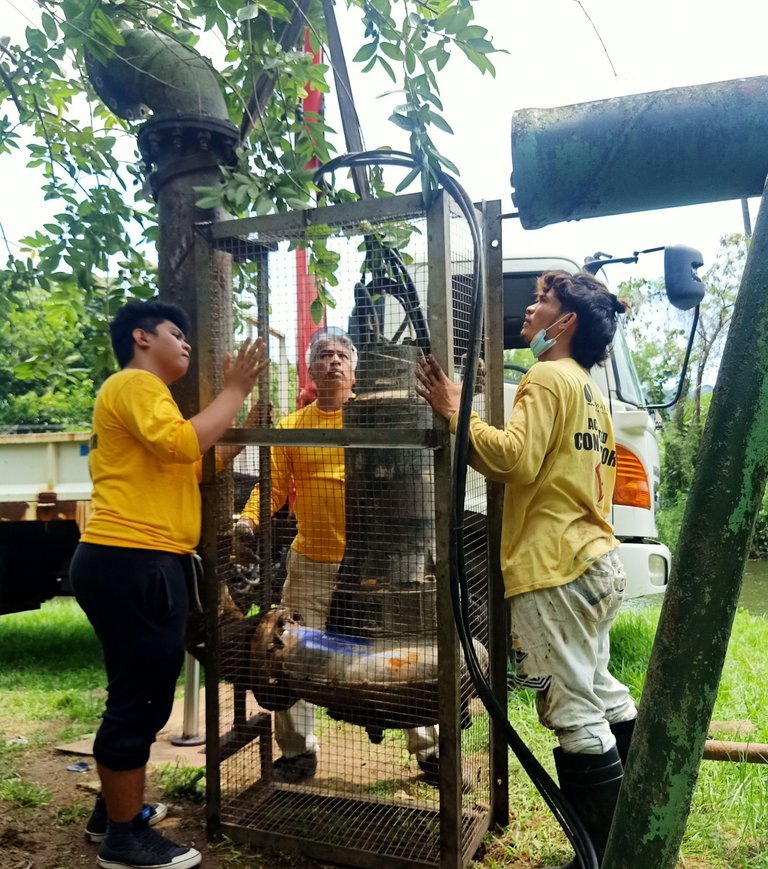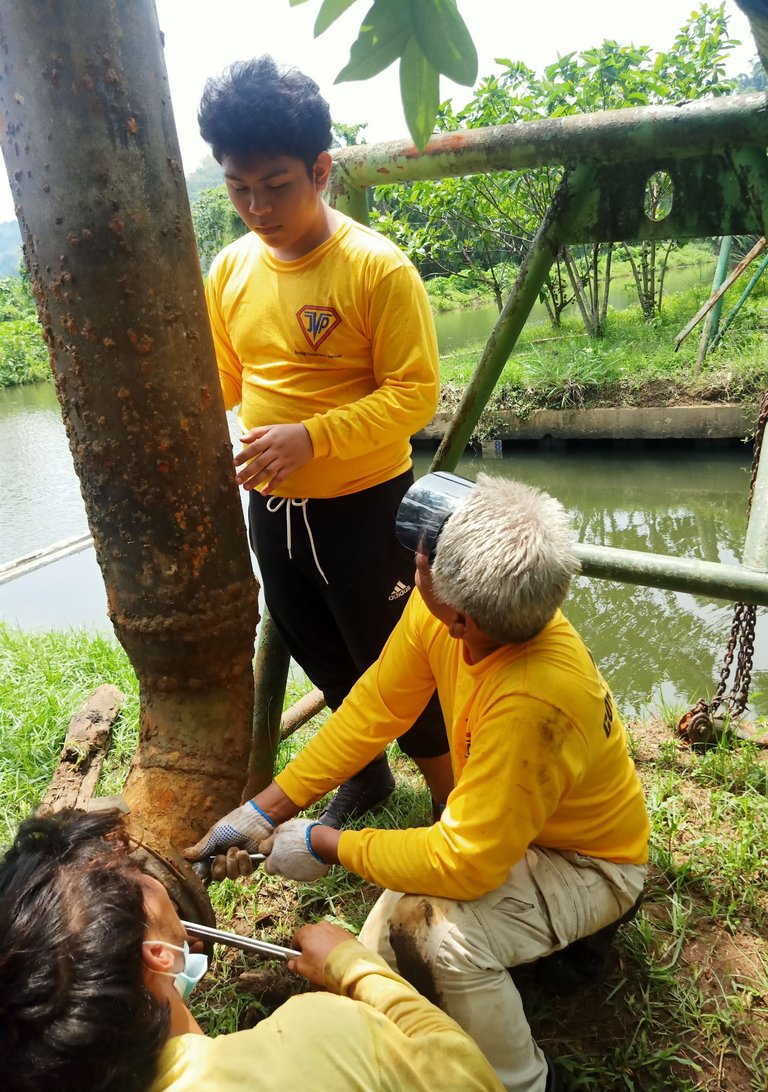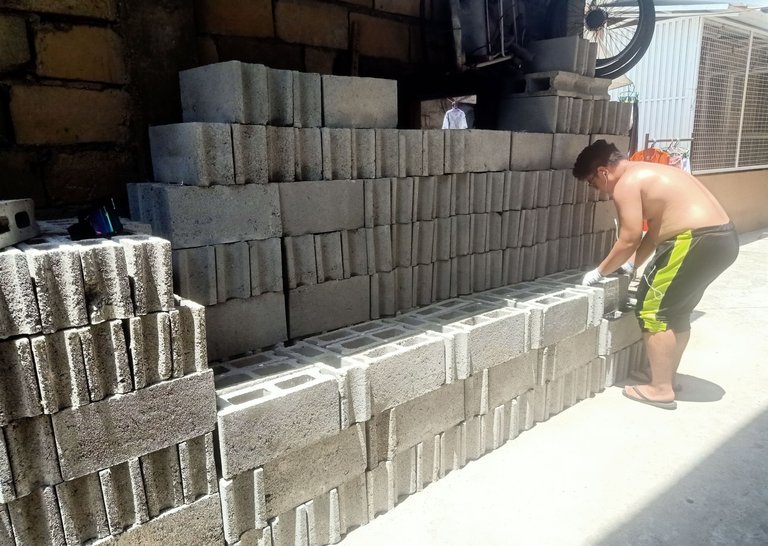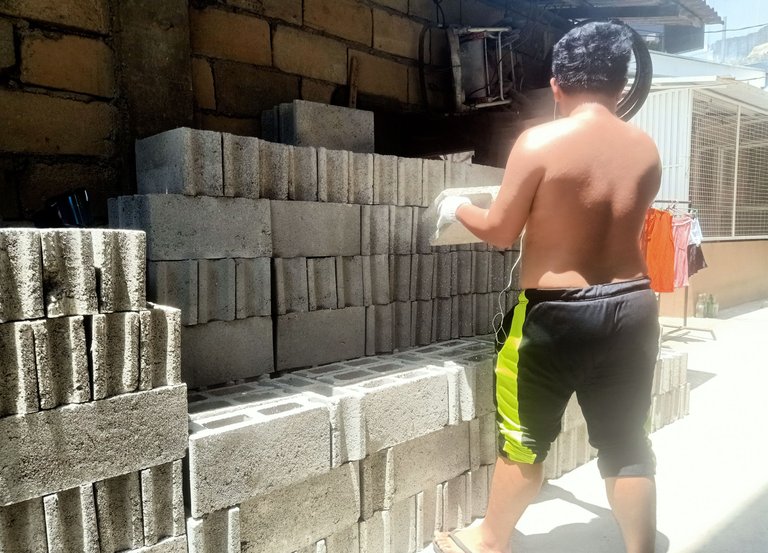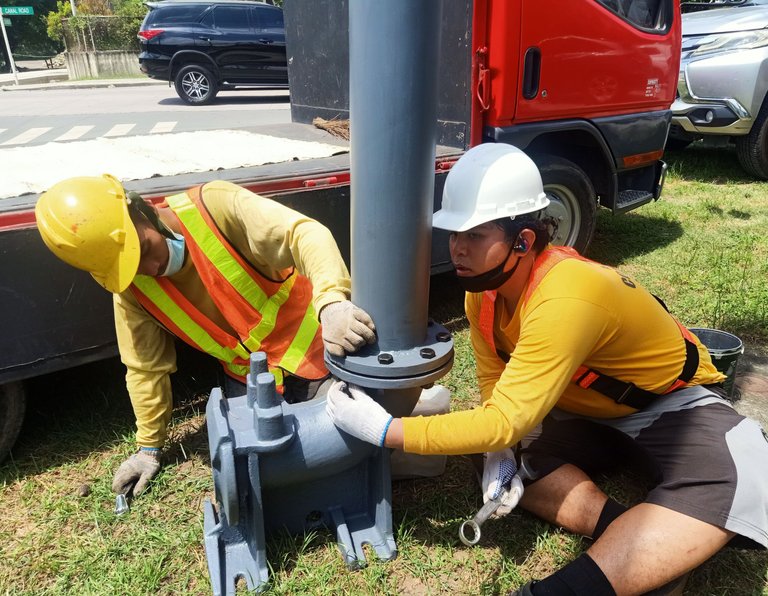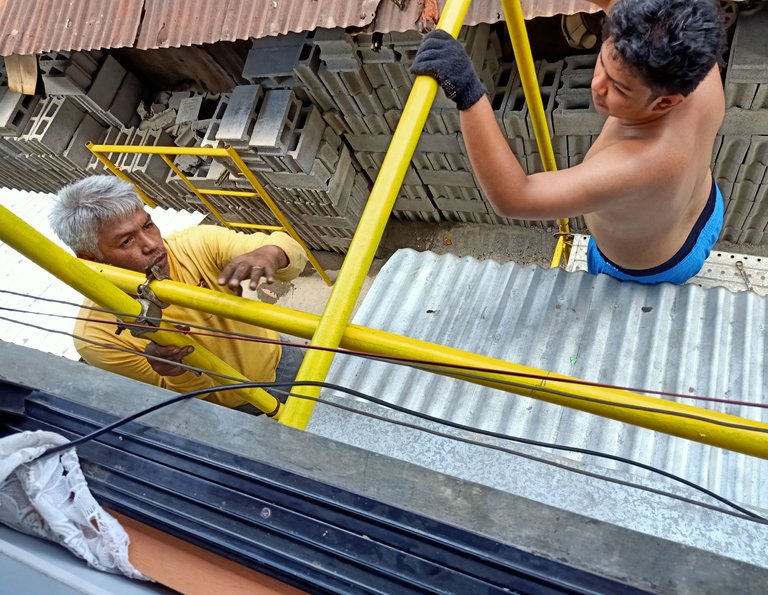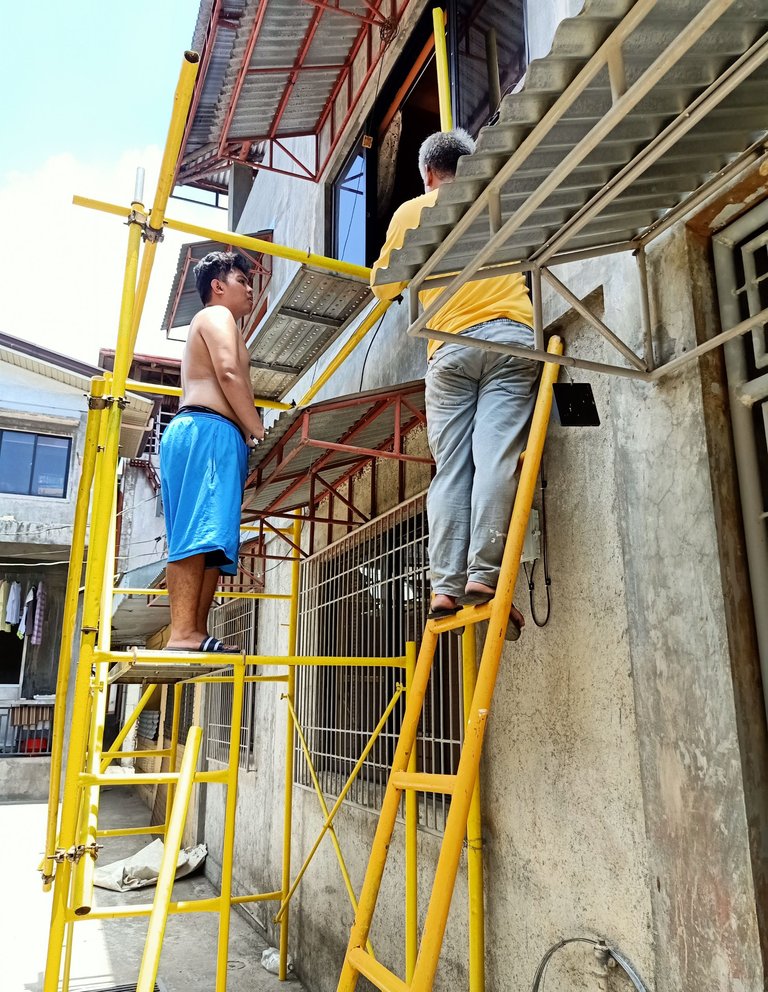 My husband is always busy doing things. He will get sick if he has nothing to do. You can't really see him just sitting and watching TV or surfing the internet the whole day. He seems to always have work to do. He says time is really very precious so we should value it by doing productive things. Like here in our compound, we have two units for rent houses. We have saved a lot from the labor instead of hiring people to do the electrical, painting, plumbing even the carpentry for all the doors of our units and even in our house he did everything.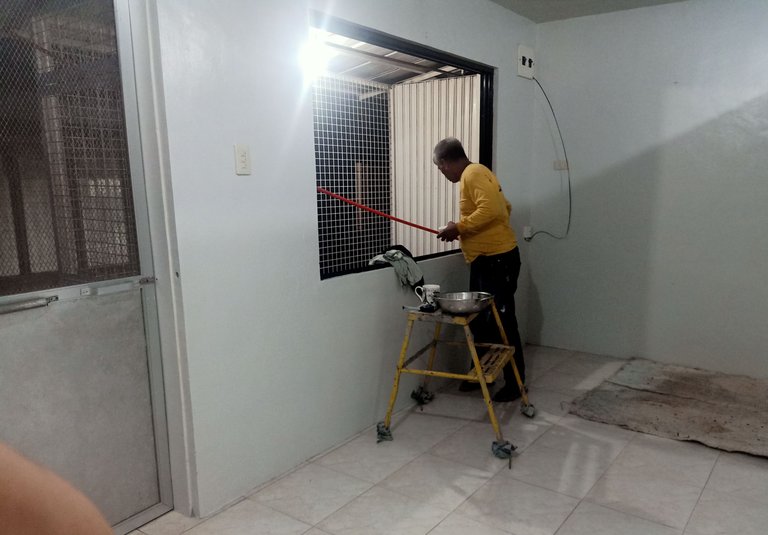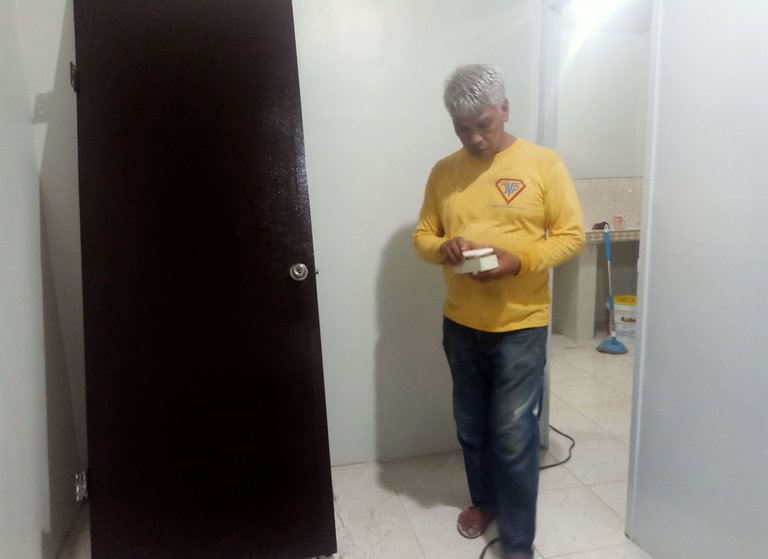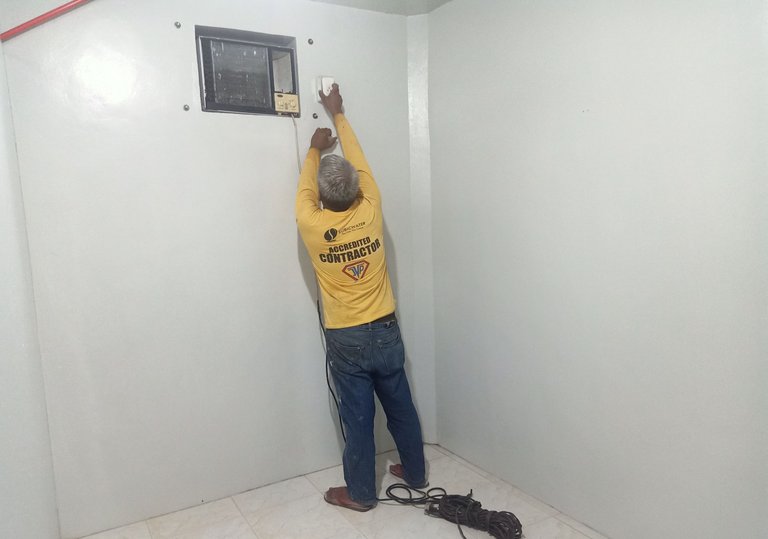 He just loves his mother too, he respects her so much which is a good example for our son so he will respect me and his future wife to be.
Men who love their mother's treat women wonderfully. Specially with what they saw their fathers did to their moms. I guess he got a good example from his father as well.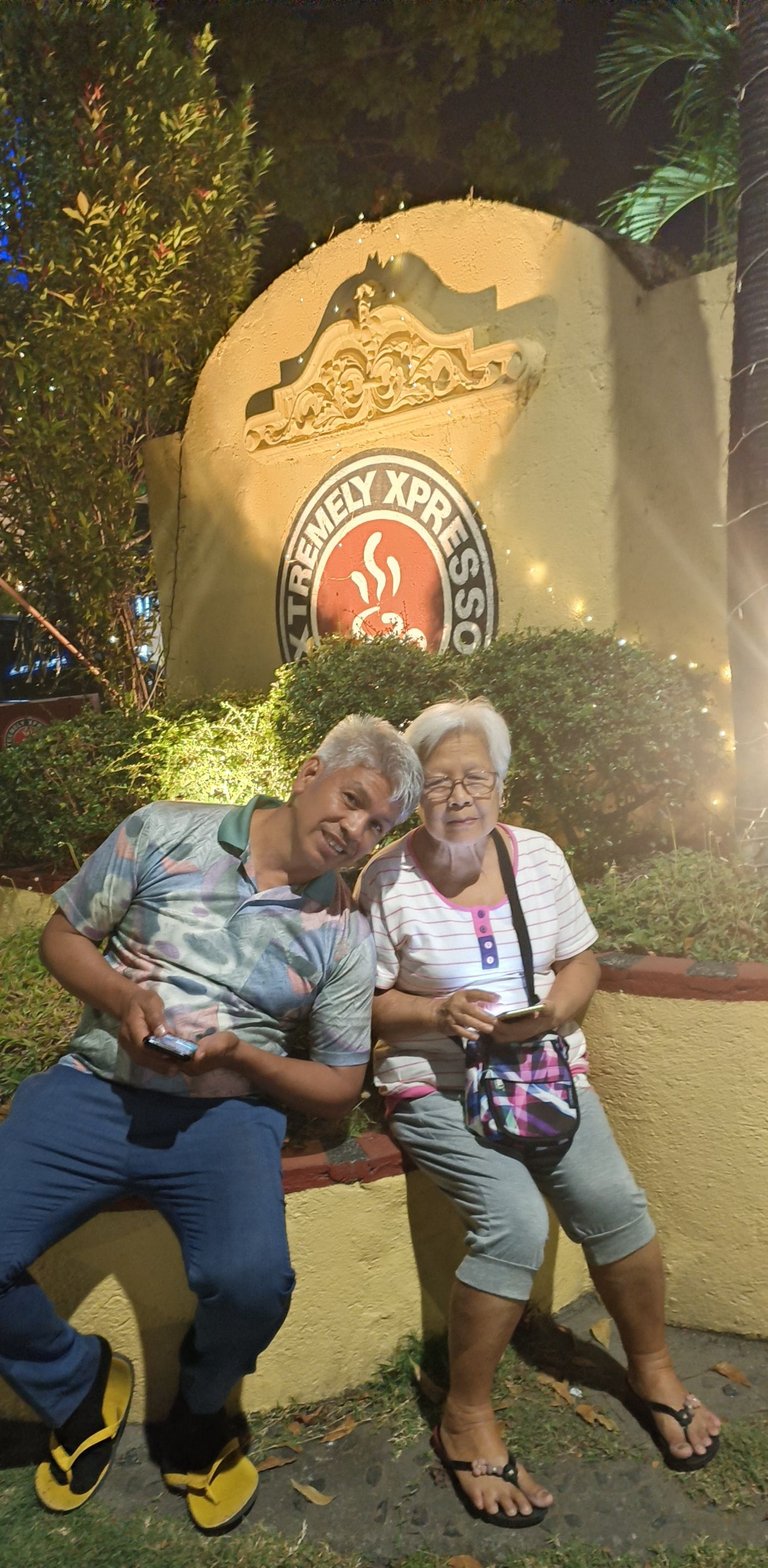 He is God-fearing as well. He just loves the Lord and try to live his commandments and his principles.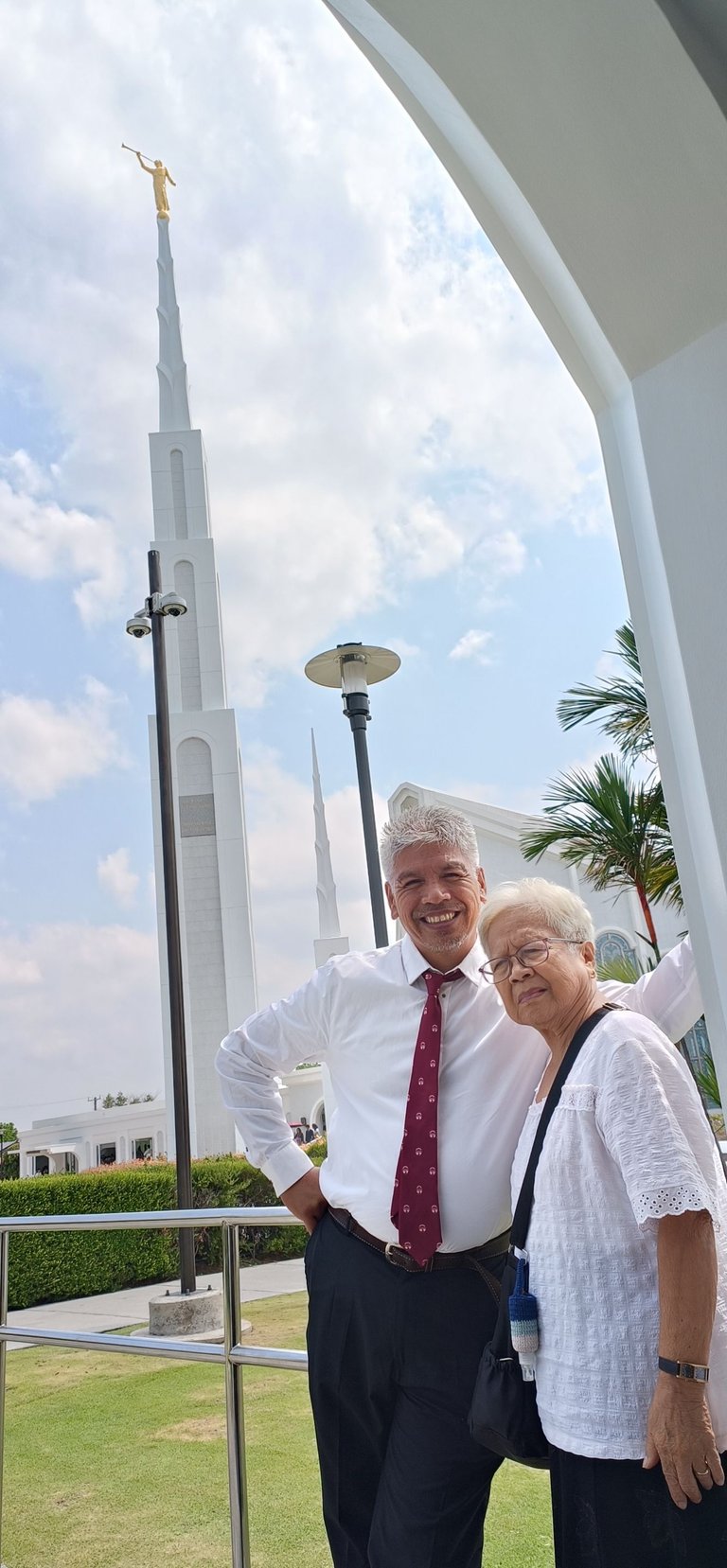 He is my personal beautician.... Haha. He is the one who dyes my hair because I haven't accepted my gray hairs yet.... When they are showing he is there to the rescue to always make me want to feel good and happy. He always tried doing some pedicure in my foot... Haha. I tell you he really did a good job though.😄🤭
Hubby believes in the saying that a happy wife is a happy life...😍😍
Men, do you agree??!!! Haha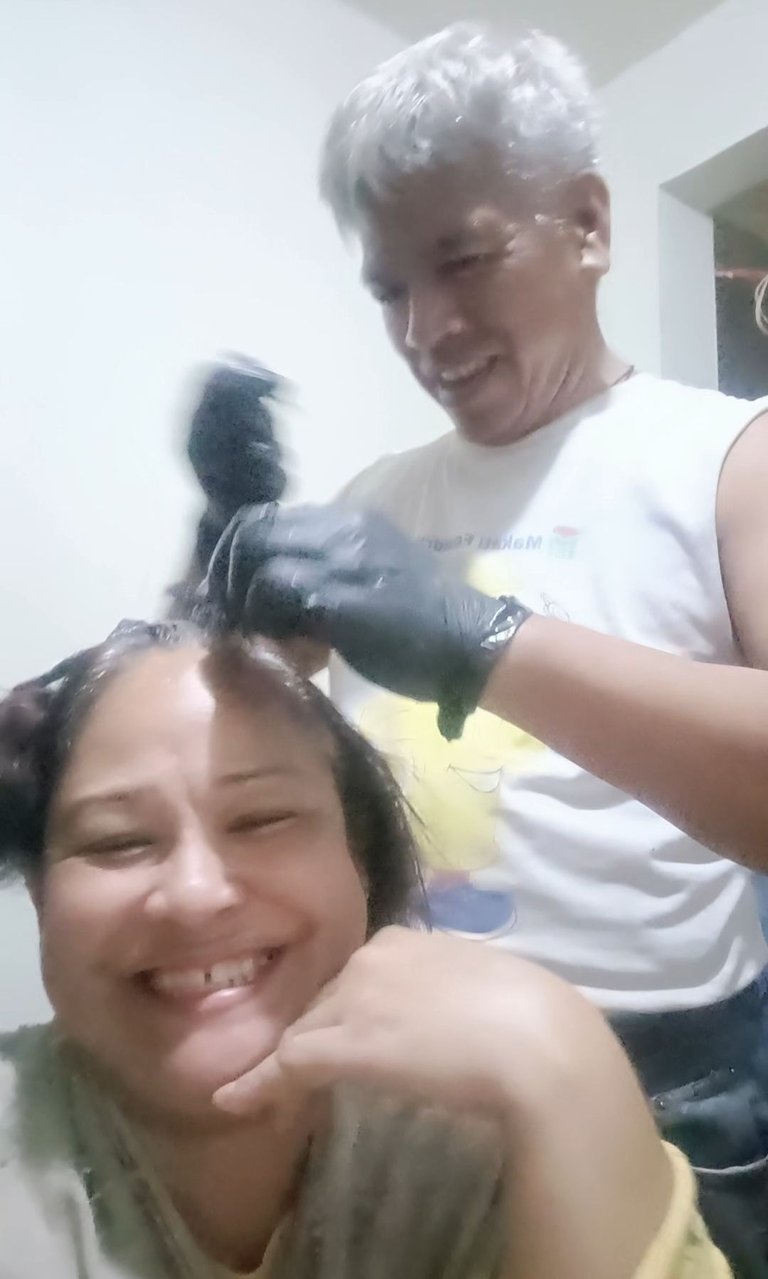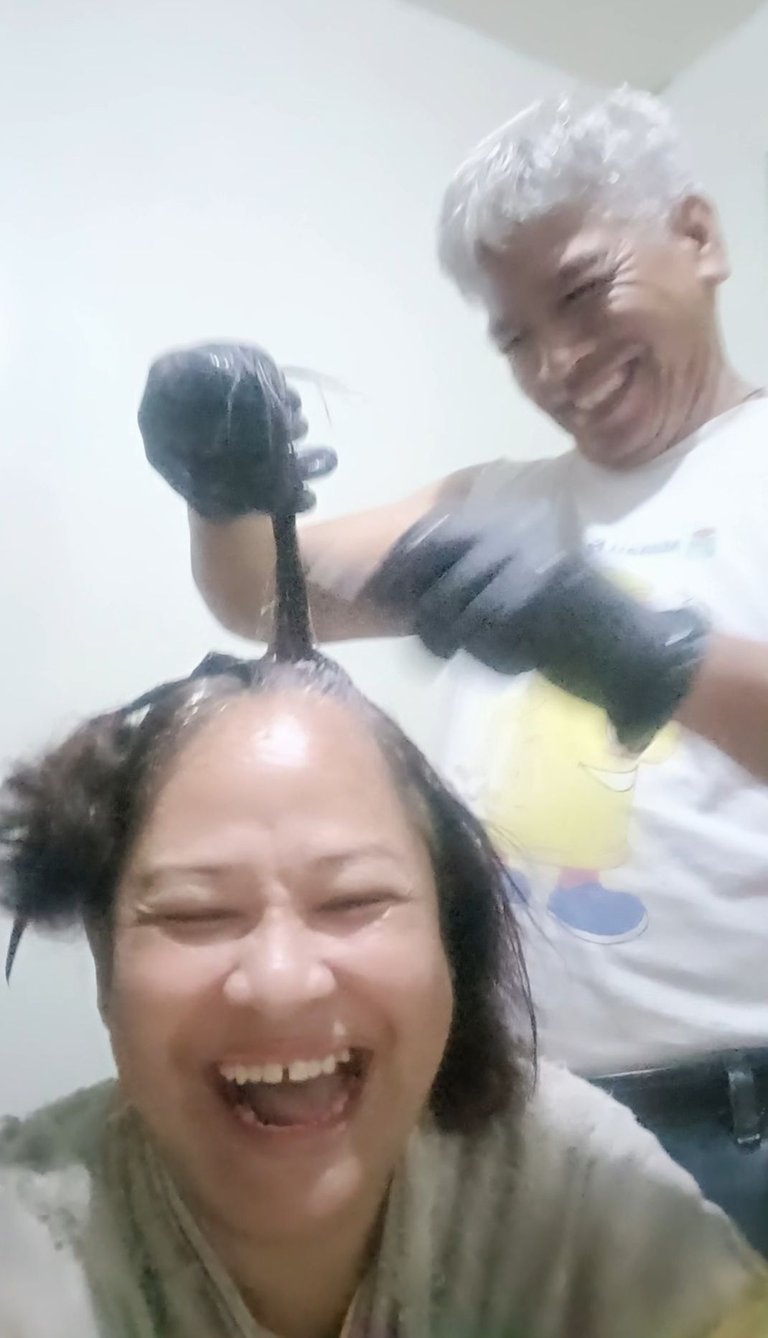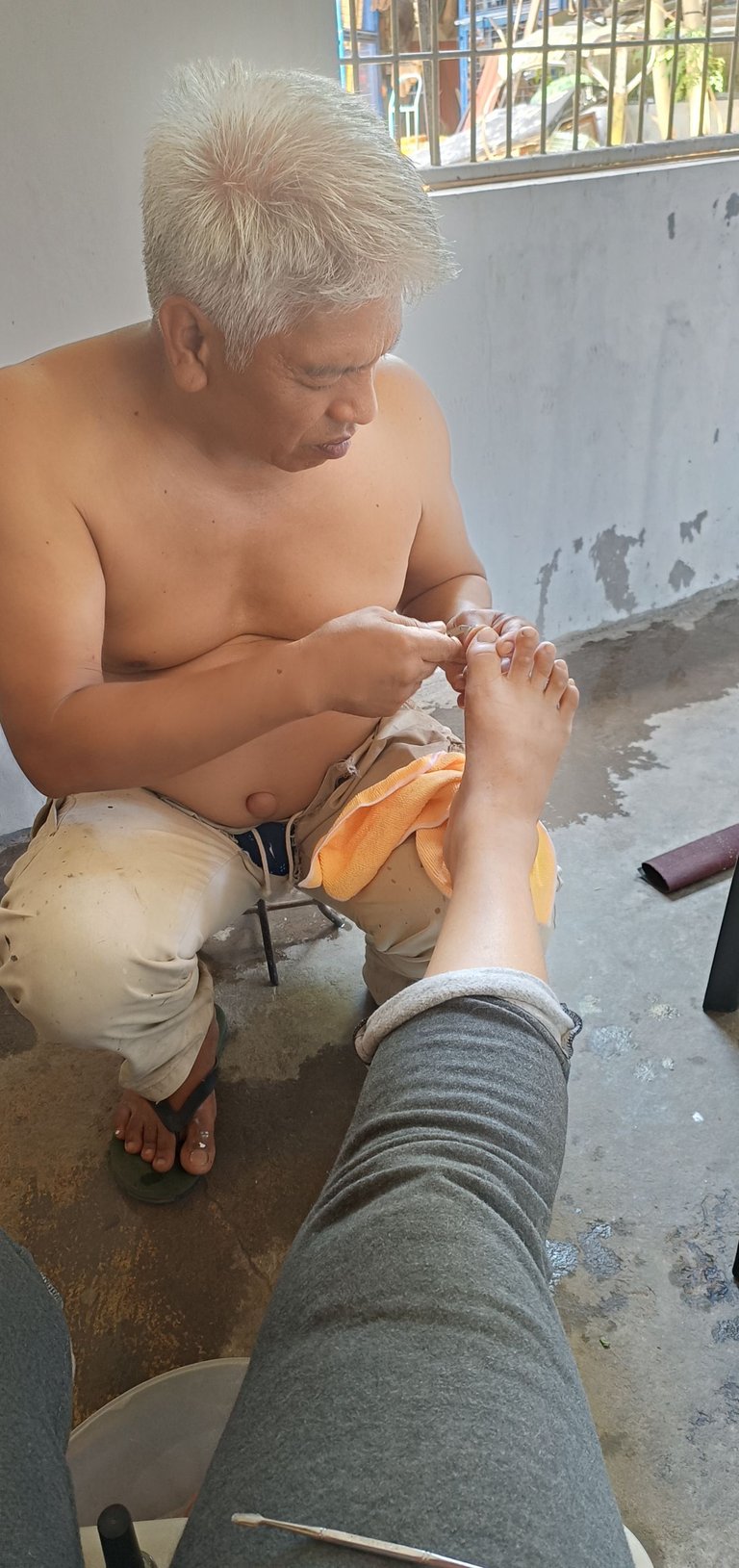 Even now that I am making this post at 2:22pm he is in his workshop now cleaning up his tools and his shop. He just finished cleaning his pigeon loft too... Haha.
Which is a good exercise for him and us too.
Oh, for our celebration nothing fancy, we just had our late dinner at our favorite restaurant, The Coffee Shop. we just ordered some noodles, hard shell and soft shell tacos, lumpia Shanghai or spring rolls with pork then our favorite soup, the Hototay Soup.
While eating we were having our video call with our son who was really salivating from all the food... Haha!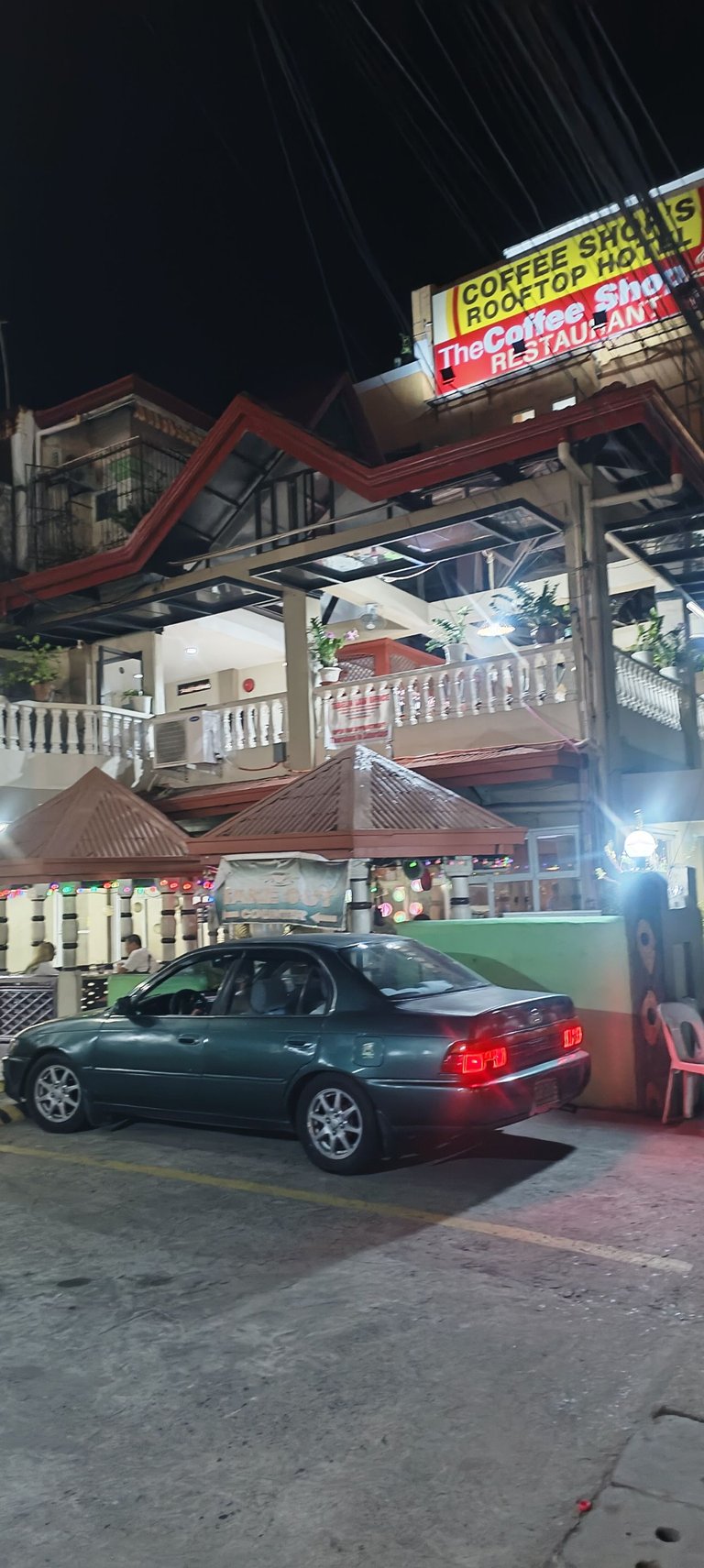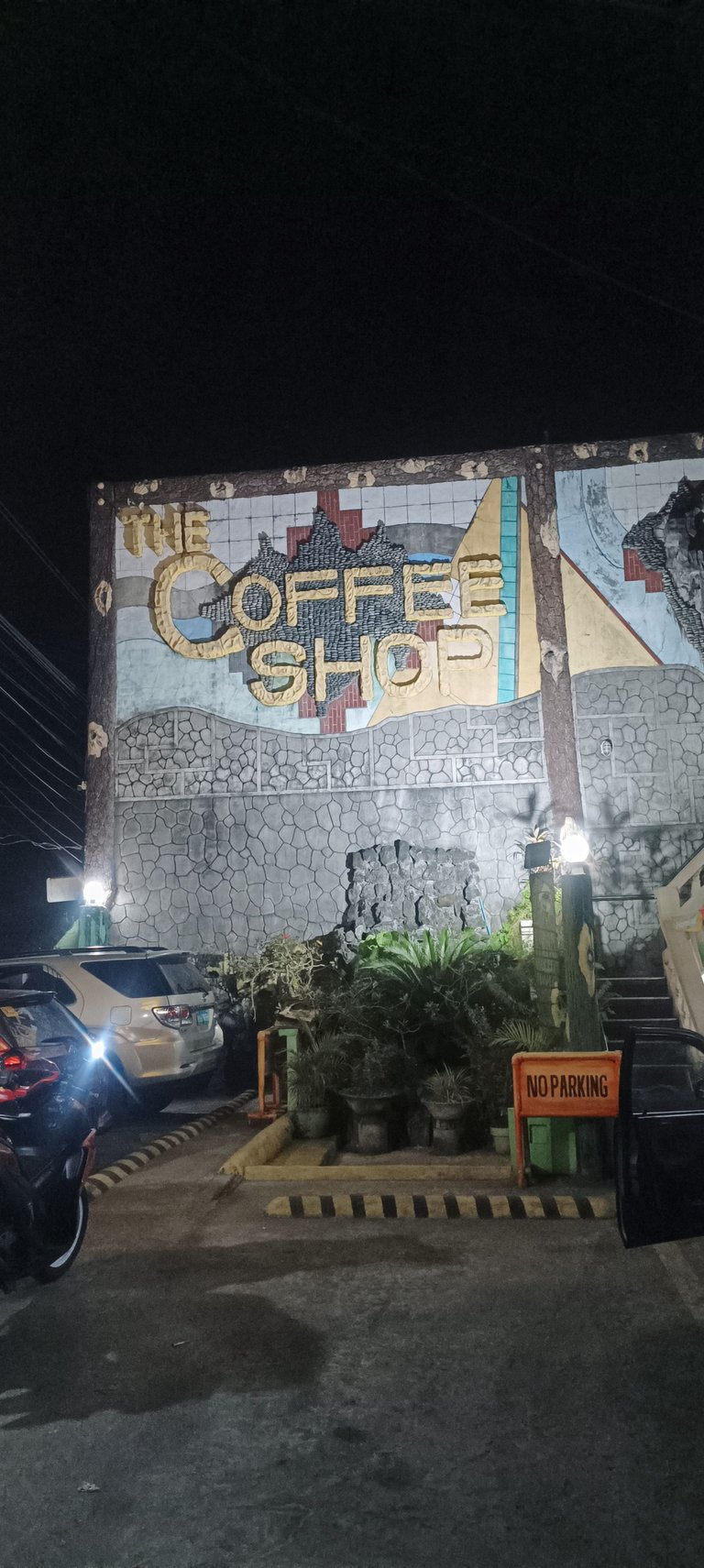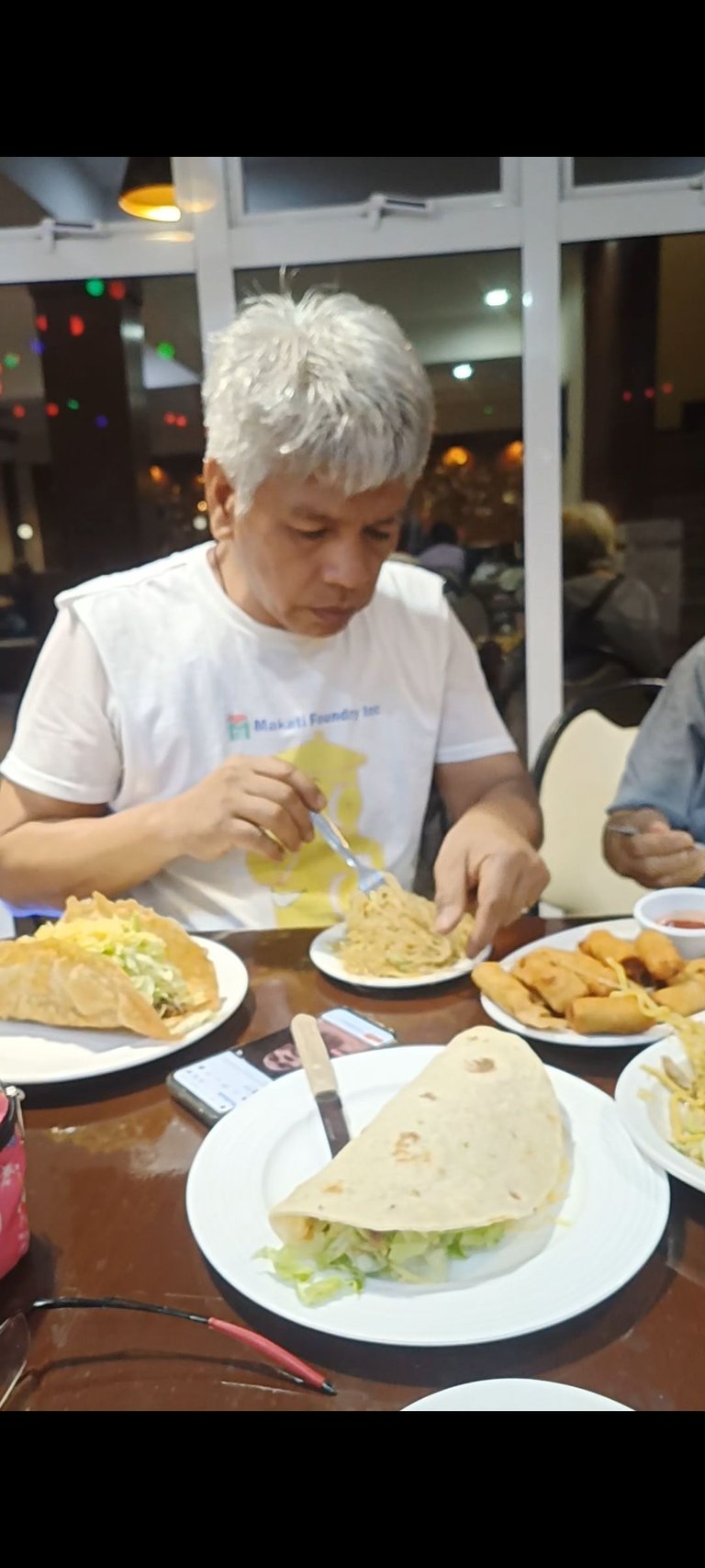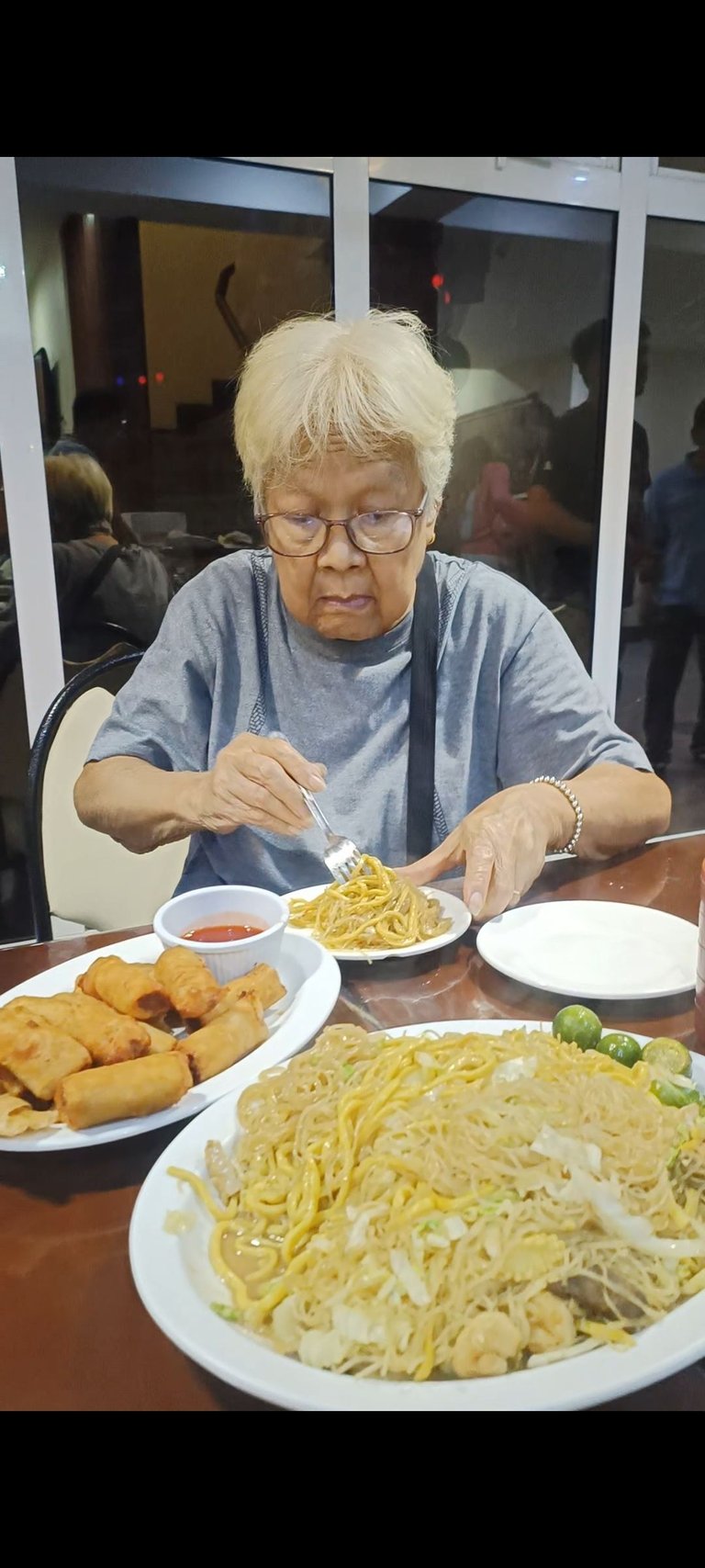 I was not able to do the post on his birthday itself for we were really so busy rushing with our project so it's late, well better late then never though.
Anyways, I hope you enjoyed reading my post of how we celebrated my hubby's Birthday.
I wish everyone here a happy birthday and belated for this who have had their birthday's already.
See you on my next post.
Tata for now!!
You are loved,
@aideleijoie
---
---