It's our Anniversary!! 27 years of Amazing Partnership!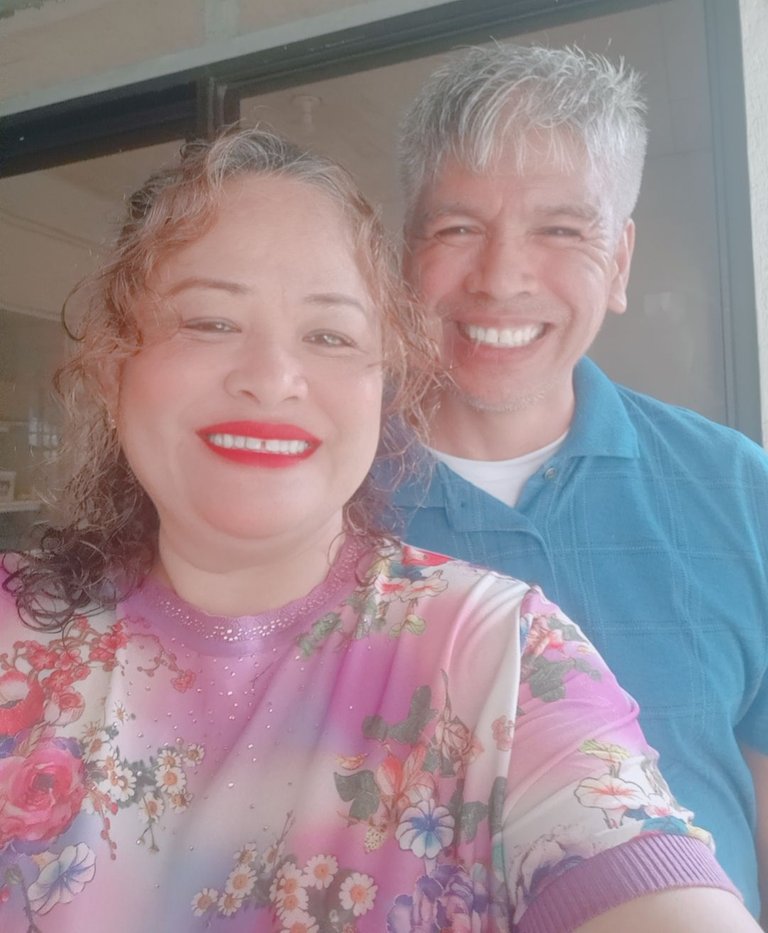 Hello beautiful ladies of hive!
I hope all are doing great.🤗
Today is our twenty-seventh year anniversary🎉🎇🎆 and I am so happy because this is another milestone for us.
I find it an achievement because nowadays we have so many broken marriages during the first ten years others could not even reach the twenty year mark so I am so proud that my husband and I have surpassed the silver anniversary which is the twenty-fifth and still in love with each other.
Mind you we still do the h2w2.... do you know what it stands for? It means holding hands while walking!
Awww! Haha! 😍😍
Our L♥️VE Story
Hubby and I met in our church. I grew up in another city from a different province and when we moved here to where we are living now I looked for our church which is the LDS church. I was eighteen back then, very young and naive a typical province gal. During this times Joseph, my future husband to be has a girlfriend. I don't have a thing for boys yet because I was planning on serving a mission. Like being a missionary of our church so I had adesire to serve but since I was only 18, I need to prepare myself so I can serve at the age of 21. Having a boyfriend was never on my mind plus I was still studying and working at that time as well. I used to be a working student juggling from work to school and on my free times I work with our missionaries. Who were mainly foreigners from America.
One time we had an activity visiting inactive members of our branch that I became acquainted with Joseph. I was already 19 during this time. I learned that he and his girlfriend broke up already so he was free to go with us on the activities.
Joseph is five years older than me. He has a stable job in the local water district. He has his own house already nothing fancy. It was a bachelor's pad kind of house.
A lot of our fellow female single adults, one of the organization of our church whose members are single from eighteen above as long as you are single you are an SA have a crush on him for he is really good-looking, a gentleman. You know the so called tall dark and handsome. Yap, that's him.
We became close on the activities, well not just him and me but all of us in the organization are close. But I have no idea that he has eyes on me already.
He is just a gentleman like every time we climb up a hill on to our visits he always make sure I am okay, everytime we ride a jeepney (our public transport) he always assists me on going down the vehicle, he opens doors for me. Well he does it to everyone but I sense he always puts me first.... Haha
I can sense some envy on others, haha.
When I almost turned twenty he courted me. He stated his feelings, his good, clean, honest intentions for me.
Do you have courtships in your country too?
Like the man will go to your house, talk to your family and will state to them his intentions of courting
the girl. Usually this lasts for weeks, months depending on the girl if she will say Yes right away. Of course this is done with gifting the girl like chocolates, flowers, food or anything he can bring specially to the family. Others have to court the parents, grandparents, siblings for them to give their blessings so he can start going to be house to do the courtship.
That's what Joseph did. He courted my mom and my grandmother. Everytime he comes to our house he always has something for them like some snacks, food for my siblings as well.
After a month of courtship I said yes to him. We became a couple and just before I turn twenty one we got married. It was a bit of a rush but I assure you nothing happened between us yet. He was such a gentleman really for his intentions were clean.
It so happens that my father and I quarreled and there was a big fight between us that I decided to leave our house and during this time Joseph's father who was working abroad and was going to retire after thirteen years of working in Saudi Arabia had a heart attack on his way home to the airport and died.
Joseph and his whole family was devasted because it should be the time that they were all together already and his eldest daughter was to bring them both my mother in law now to the States but it did not happen.
They needed someone to comfort my mom-in-law for she was shocked she was unable to speak. I went to their house and came to live with them.
Of course my mom, my grandma opposed but since I don't want to go back home they were not able to persuade me. Of course the church opposed as well because it is not good that I was living with Joseph's family without us being married yet even if nothing happened to us we really waited until we will get married.
Since it is a custom here in our country to not have a wedding when one of the family members died on that year. So we had our wedding January 22, 1996.
What I couldn't forget is what Joseph told me when he proposed to me to be his wife.
He said, Mama, I don't have riches to offer you but these hands will work for you. I will make sure I will give you a happy, good life.
That you will not regret marrying me.
Our Humble Beginnings
We did not have a grand wedding. We were married on a judge, a civil wedding because my father doesn't want to have a church wedding according to him a civil wedding is more binding even if he did not attend out wedding we still obeyed him out of respect.
These are the only photos I have of our wedding because we got flooded and these two were the only ones's I salvaged. We only have two pairs of sponsors of whom we consider to be our second parents. The celebration was held at our own house whom Joseph built.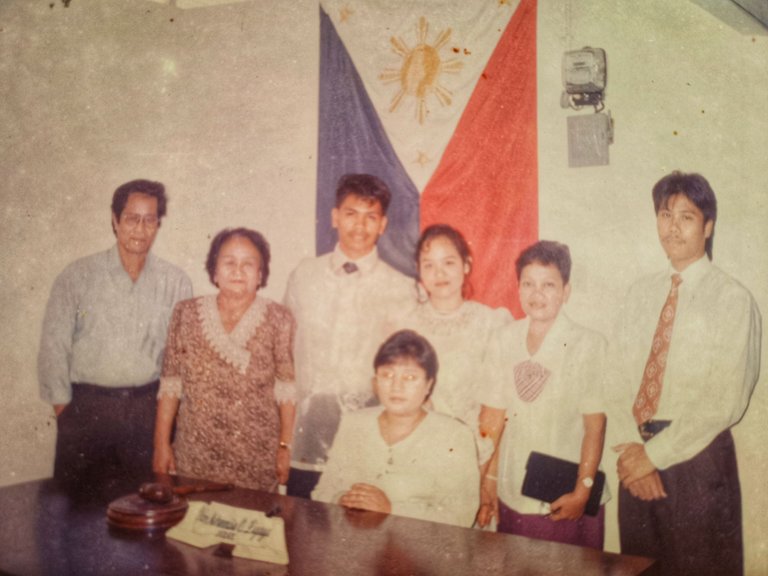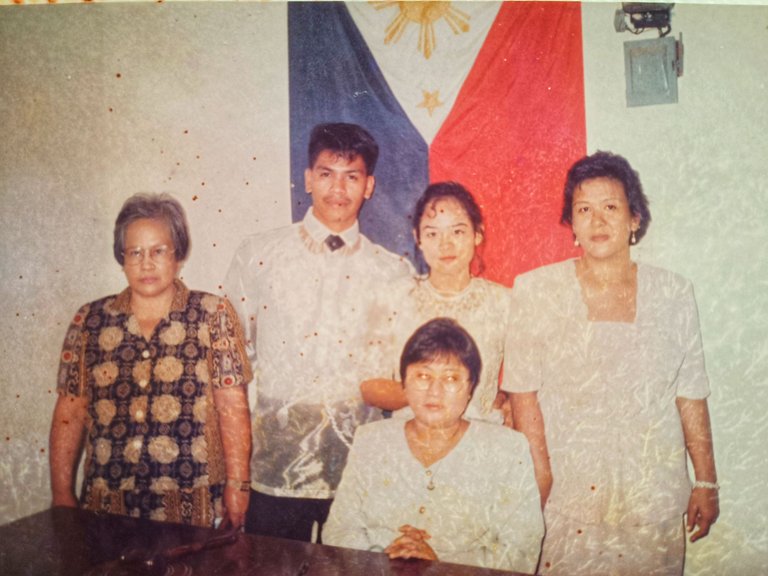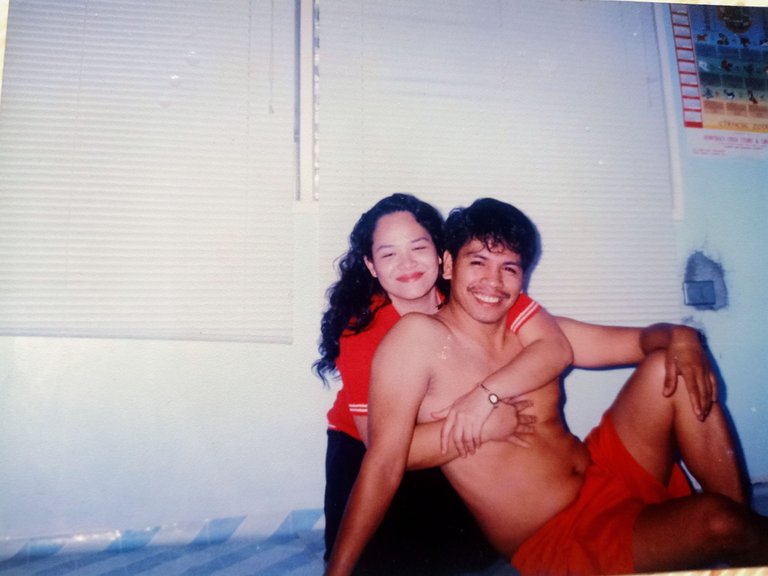 (This is us on our house with no furnitures yet in the living room because Joseph had to extend the house from a bachelor's pad with one room one roof he added a bedroom, a veranda or front porch, a kitchen on the back and the toilet and bath. So all the money he has went to the construction of our house. Then little by little we were able to buy furnitures)
(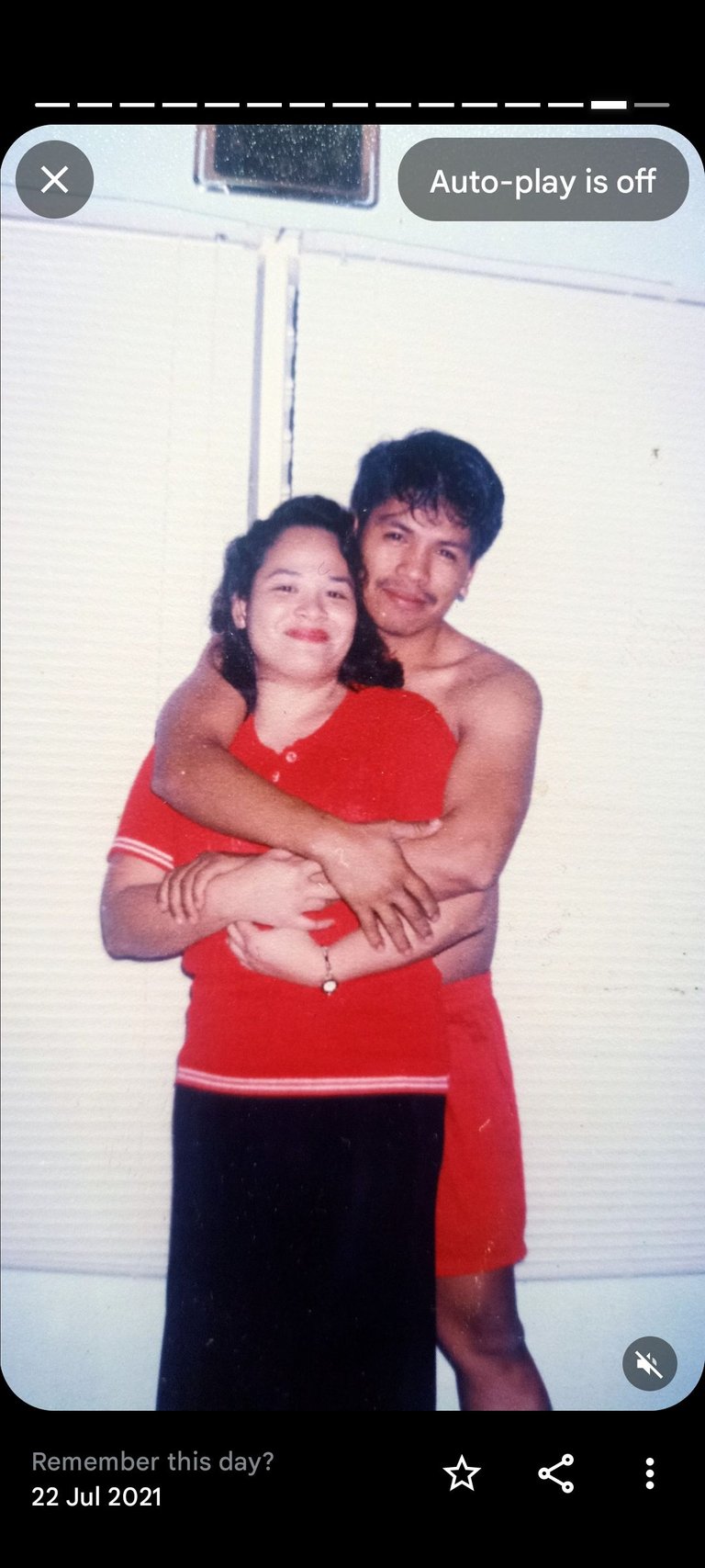 )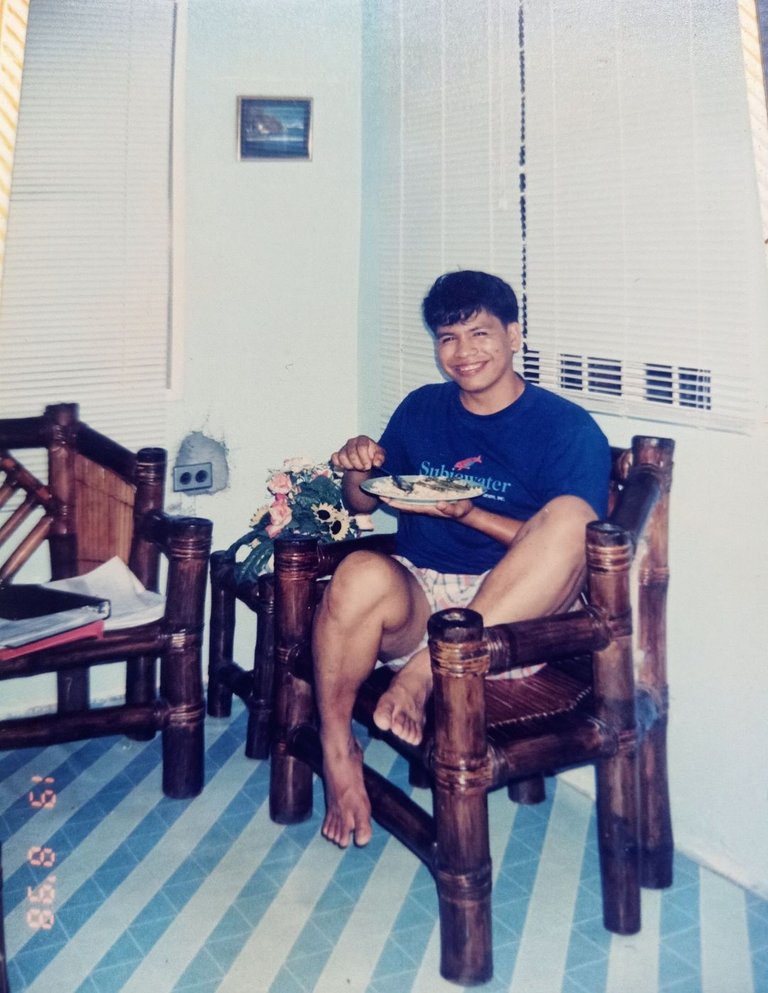 And sure enough fast forward to today. I am super grateful that I said Yes to him for he was true to his words. He built a house for me and my son before his house was just a bachelor's pad now it's a three-storey house that has still a lot of remodelling, I call it the USS never move because we keep on adding and adding so til now it's not finished... haha. But we are living comfortably in it.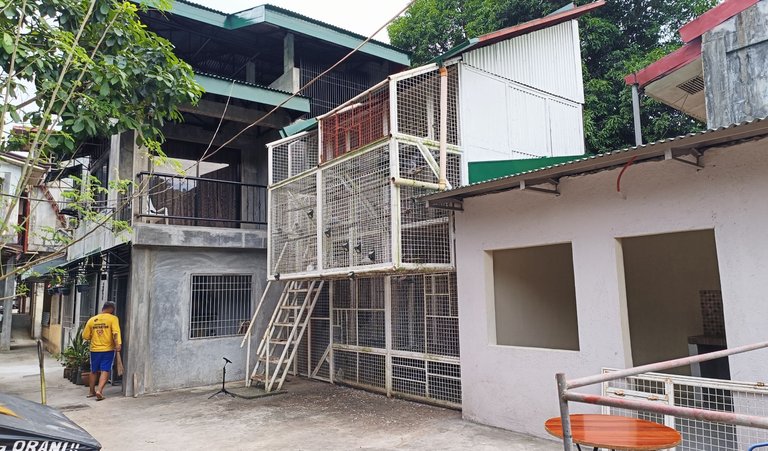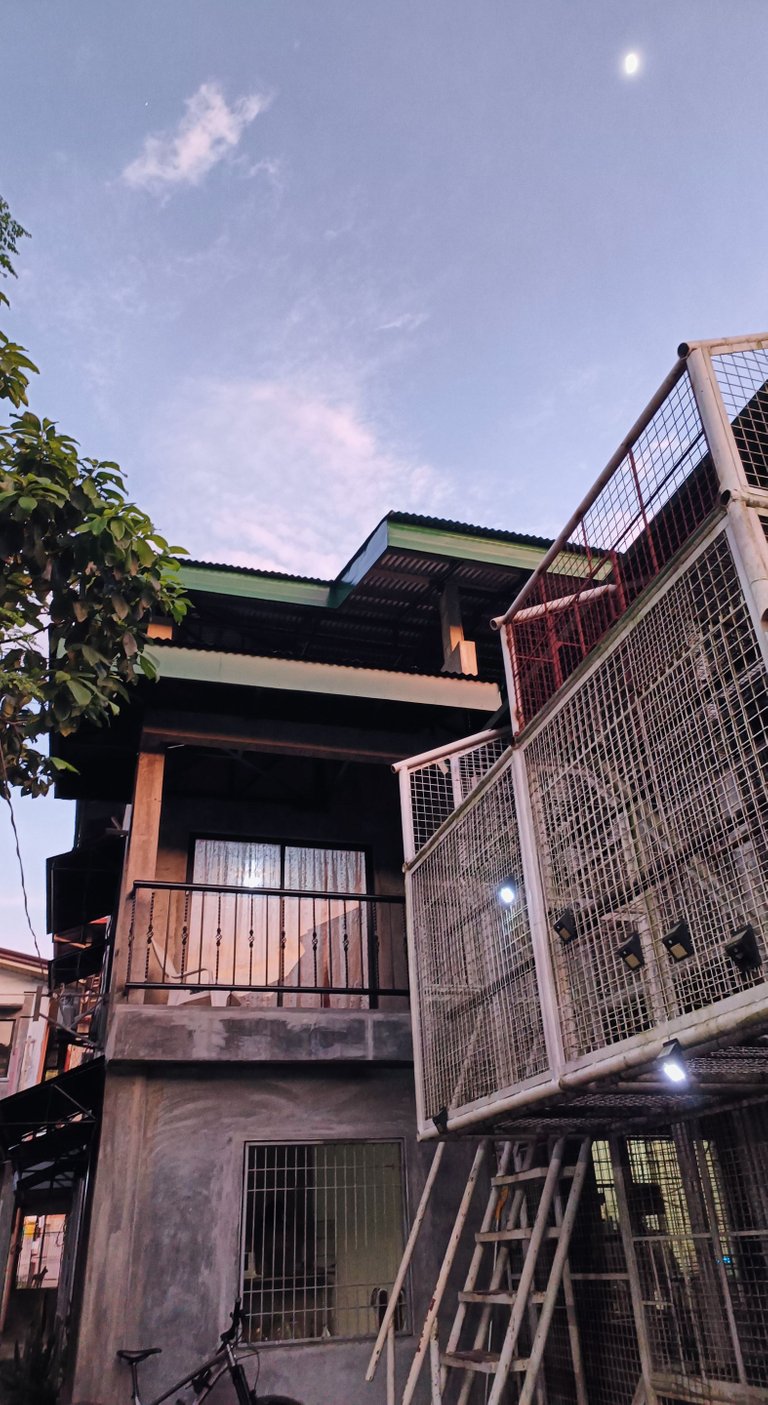 We were able to have vehicles for our day to day use and for our business as well.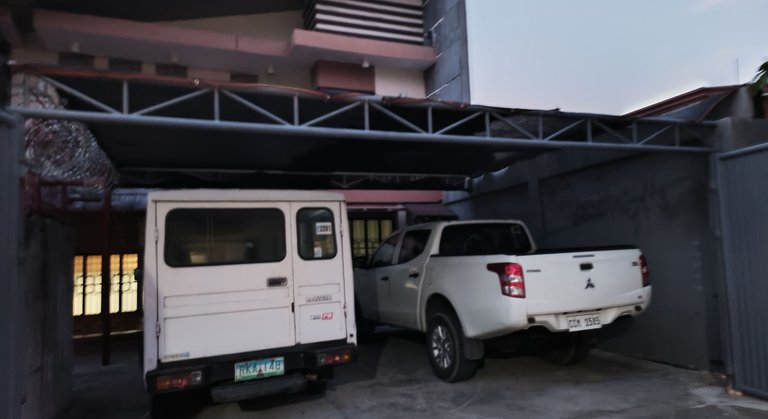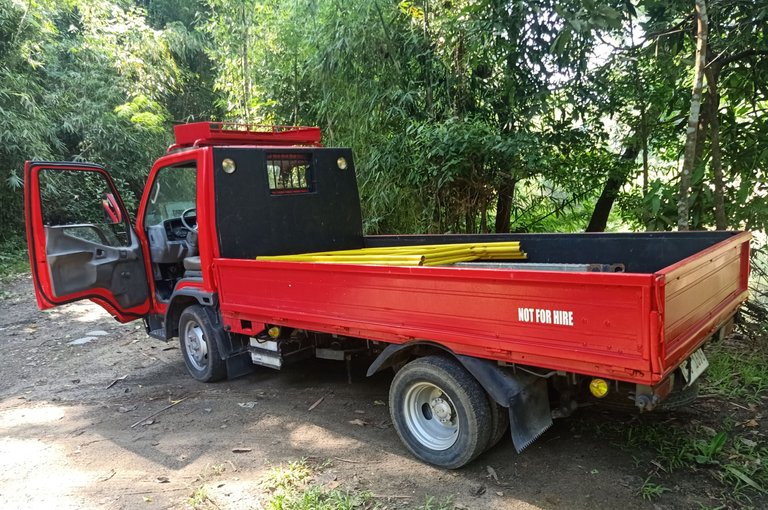 We not only have a house but we have for rent houses as well of which Joseph did the electrical, plumbing layout. He also made the doors of the unit, main door, bedroom and bathroom doors. He welded a screen wall for the laundry and dirty kitchen. It saved us a lot for he is a jack of all trades kind of guy.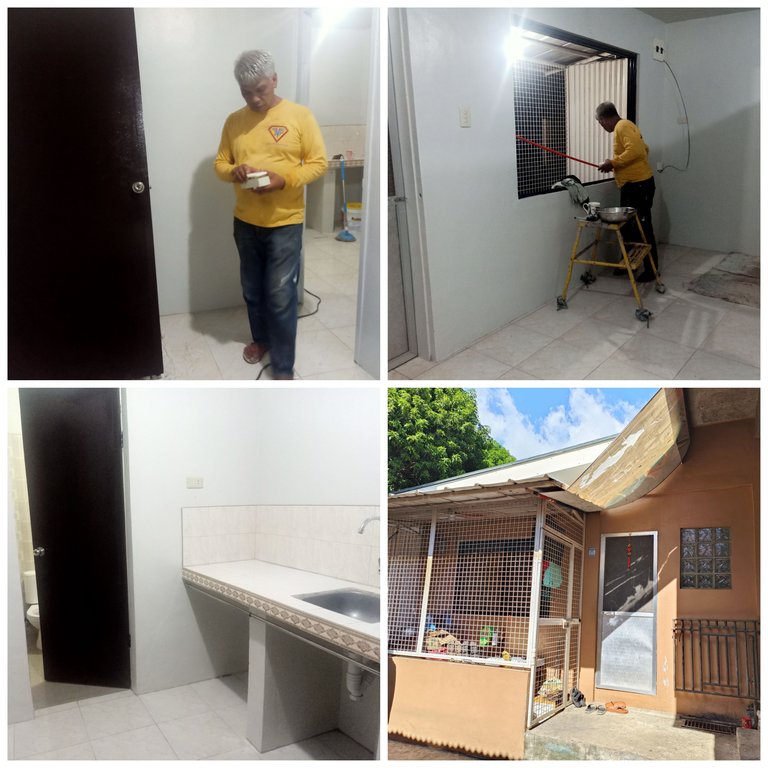 We have purchased three different properties as well. We were able to buy two orchards and another one with a house of which we are still doing some construction on it. A total of twelve thousand seven hundred SQ meters land.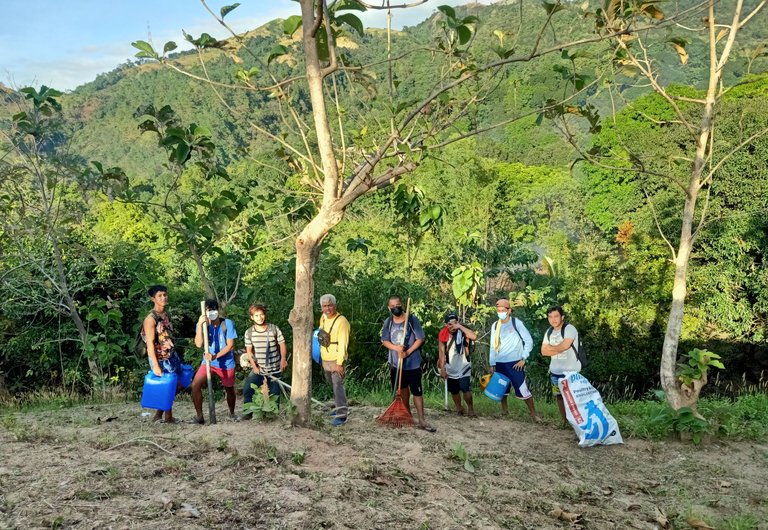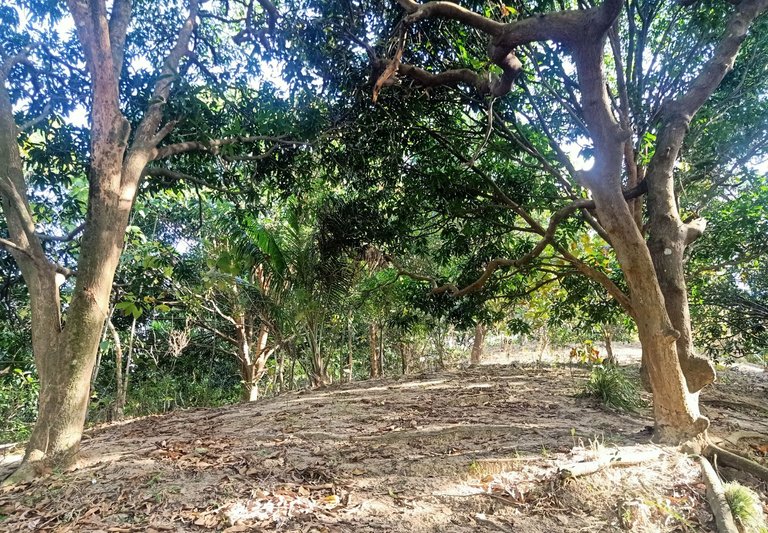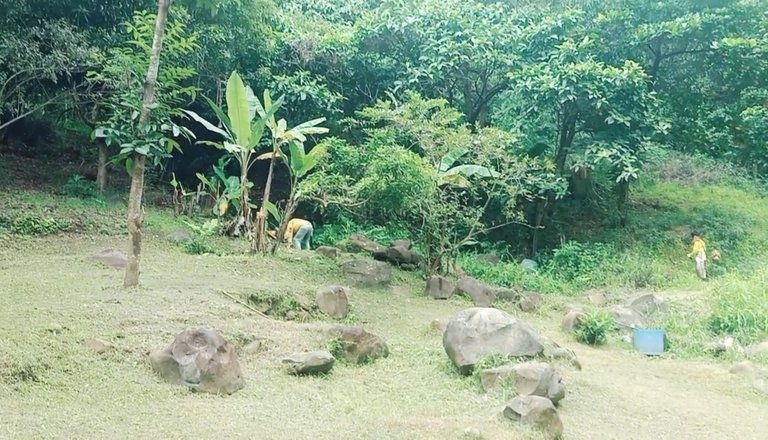 We have a business that is running til now. We have sent our son to a good University. All these without him working abroad, without leaving us and go work as an OFW (overseas foreign worker). We both worked hard to accomplish all these. We are not finish still going. We still have a lot of plans for our future.
So yah, I think we really did good. Our partnership was really blessed by God. I think the most important is because our love was founded by God. Whatever we do we have to consult him first, we pray about it. We observe the law of the fast everytime there are big decisions that needs to be done.
We respect and support each other. There is no overlapping in our relationship. One is heard, of course there are times we have misunderstandings but we made sure we talk about it and make peace right away. We don't let pride ruin us. We try to get the lessons from all our quarrels so we will not make the same mistakes again.
I think we are soulmates because we are so compatible, so comfortable that we seldom have misunderstandings. We just jive on everything. We are like two peas in a pod. He is my bff as well so we really don't need to find a friend outside just to console us if we are sad or we need someone to talk to.
Whenever I needed a friend I will tell him...
Papa, I need you as a friend not as a husband, okay?! Then he will listen and. Will give his piece and they are always good, his judgements are never wrong. He is that good.
One time I have friends who confided that their husbands are cheating. Are not what they used to be....
I just said, If only all men are like you, no woman will ever cry.
Well, he has no vices he doesn't drink doesn't smoke he doesn't have peers. Well he has a lot of friends but he finds it a waste of time doing things that don't matter.
He just wants to be productive always.
The best gift we had is our son. Who completed our life together. Who gave us purpose.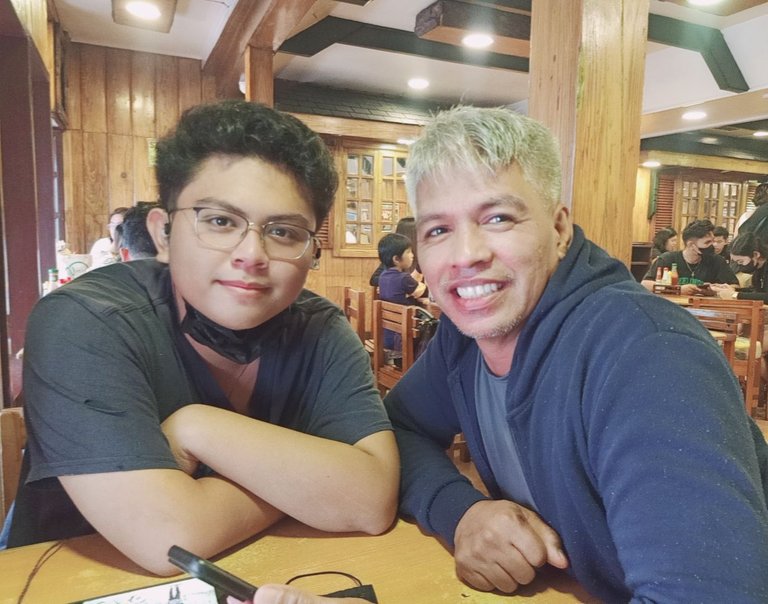 I believe that it takes two to tango. In order for you to achieve your goals as a couple requires a lot of time, patience, perseverance, hard work, kindness, understanding, respect and unconditional love.
Good thing my husband and I are not materialistic, we adapt to whatever we have as long as it's still usable and still eatable.... Haha we consume them and use them. We are just living a simple, humble life. Always grateful for the things that we have.
My reason for sharing our love story is not to brag about the things we have accomplished.I just want to share that any couple can accomplish great and wonderful things if they are of one mind one soul one goal.
I hope it inspired someone.
Thanks for dropping by and for taking the time to read my post.
See you on the next, still have a lot of adventures and life stories to share.
Be unconditionally happy🤗
@aideleijoie
---
---