Wednesdaywalk at Edgewater, Subic Bay that makemesmile
Hello Everyone! I am happy to be back it's been a while since my last post.
I take it all are doing very well, happy and safe always.
I wish to share to you a place where we are working on now. We were tasked to do a pipeline survey for a private community resort called the Edgewater which is located inside Subic Bay Freeport Zone. This place is just a 25-minute drive from our home office.
Let me share to you a bit of background about Subic Bay Freeport Zone which used to be a US military base.
Naval Base Subic Bay was a major ship-repair, supply, and rest and recreation facility of the Spanish Navy and subsequently the United States Navy located in Zambales, Philippines. The base was 262 square miles, about the size of Singapore.[1] The Navy Exchange had the largest volume of sales of any exchange in the world, and the Naval Supply Depot handled the largest volume of fuel oil of any navy facility in the world.[2] The naval base was the largest overseas military installation of the United States Armed Forces, after Clark Air Base in Angeles City was closed in 1991.[3] Following its closure in 1992, it was transformed into the Subic Bay Freeport Zone by the Philippine government.
source: wikipedia.org
The Subic Bay Freeport Zone is run by SBMA.
The Subic Bay Metropolitan Authority (abbreviated as "SBMA") is a governmental agency of the Philippine government.[1][2] Sometimes abbreviated as SBMA, the agency has played a significant part in the development of the Subic Bay Freeport and the Special Economic Zone into a self-sustainable area that promotes the industrial, commercial, investment, and financial areas of trade in the zone as well as in the country of the Philippines itself.
So now that you have an idea where this place is located and had a brief history about it let me continue on sharing to you photos of this beautiful place.
On our way here just this Tuesday, We passed by Subic Bay International airport. I was glad the weather was really clear and sunny because the past few days it was rainy and gloomy, truly a beautiful day.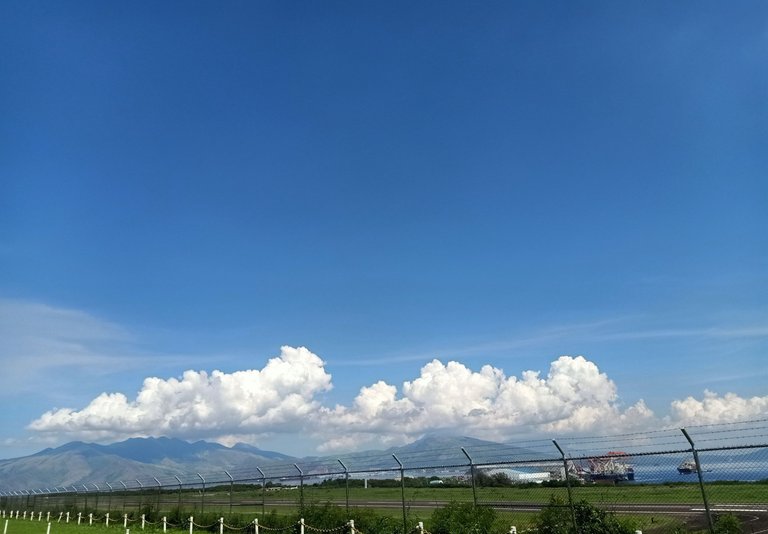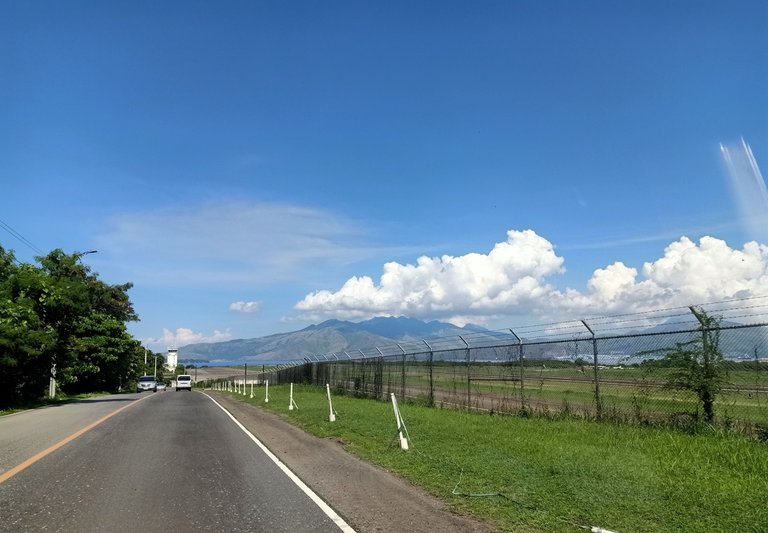 This is my very first time to come and visit this place because only home owners and their guests are allowed inside this privately owned resort. We were so lucky to be commissioned on doing the survey of their water pipeline so we get to go inside for free. Lucky us!
There is a guard house on the entrance. The place is down hill so you have to go down the winding pathway. The vibe of this place is just so happy and so fresh.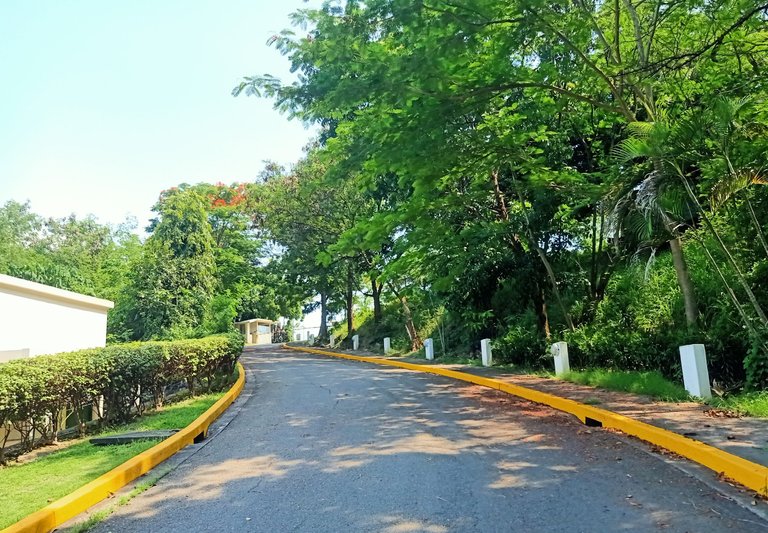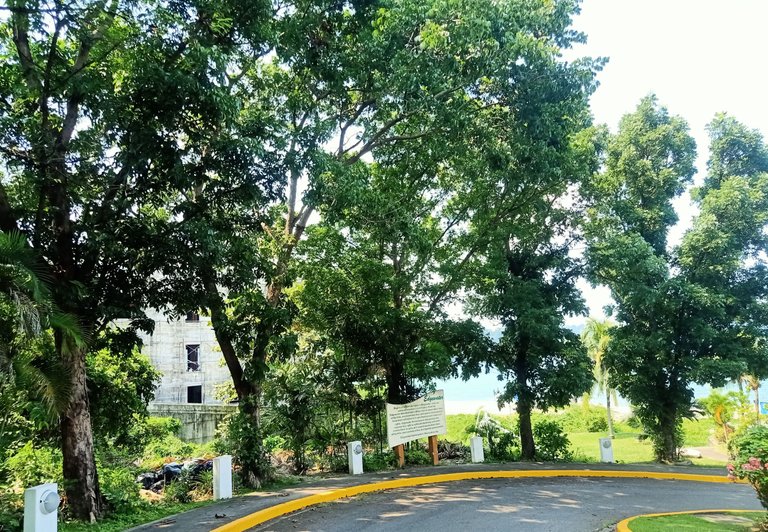 Upon your descent, you can see the ocean and they have a slide for kids, just a small playground.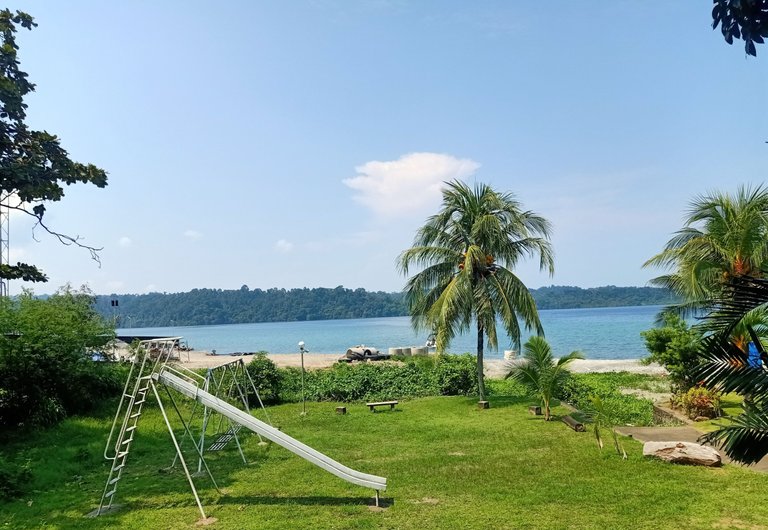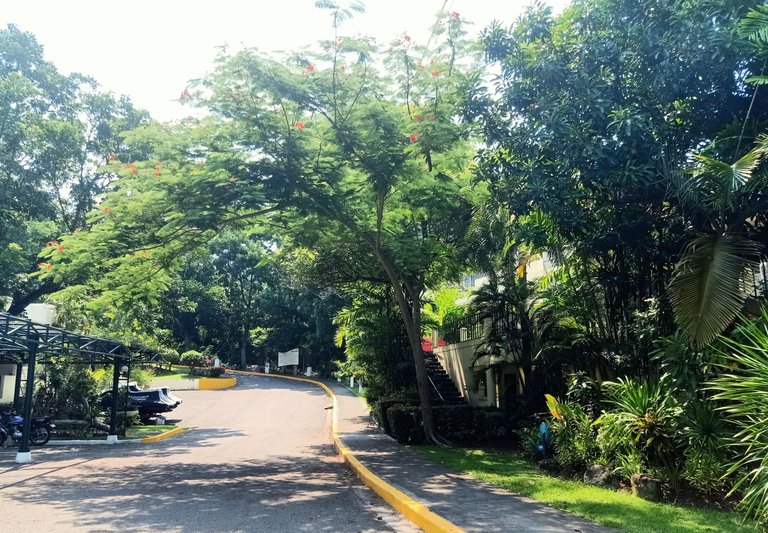 The road will lead you right to the parking area where the overhead's are adorned with so many lush flowers like the yellow bells and bougainvillea's which were blooming everywhere.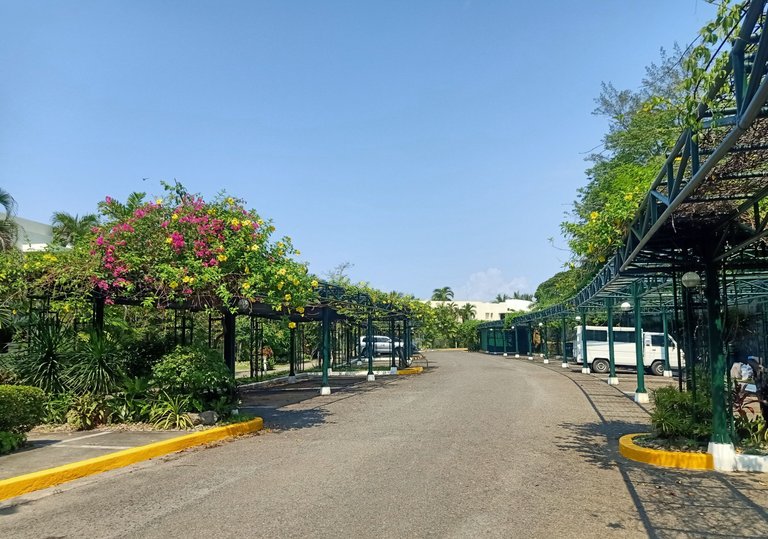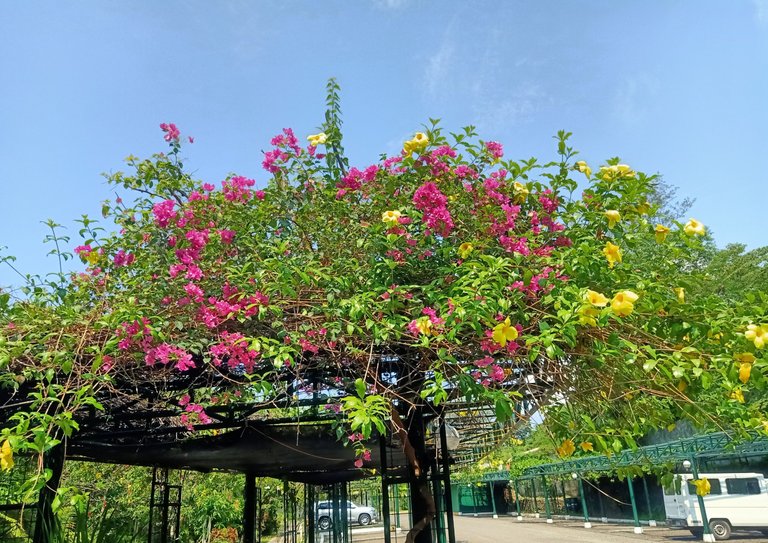 While our team were busy doing their thing unloading stuff, I too was busy exploring the grounds of the place taking photos here and there just around the parking lot because there were so much to see specially the flowers and their lovely garden arrangements. I kept telling my hubby, This place is a happy place and he replied yah, I can see it from your smile because you cannot stop saying, wow! wow! look at the flowers! wow! haha. My word for the day was "WOW" and "Beautiful". Well, if you are a nature lover and a happy, joyful person who has a gratitude attitude - meaning ME..... haha, you can never contain your happiness.
Here are some photos and tell me if they don't make you happy as well.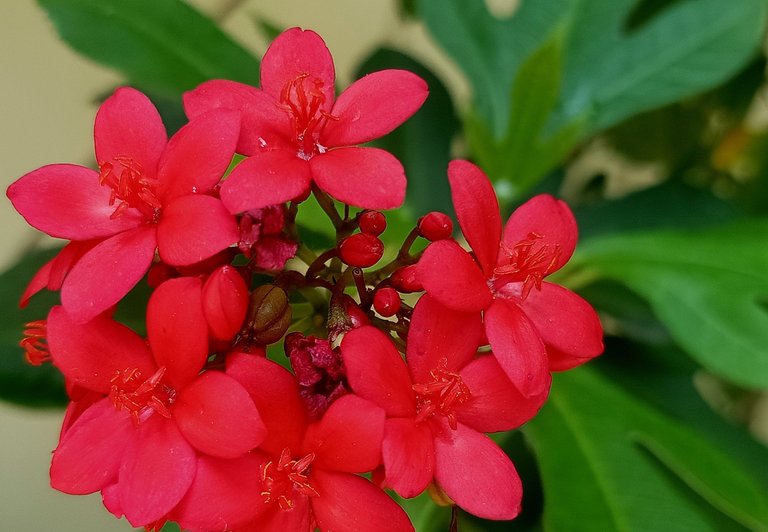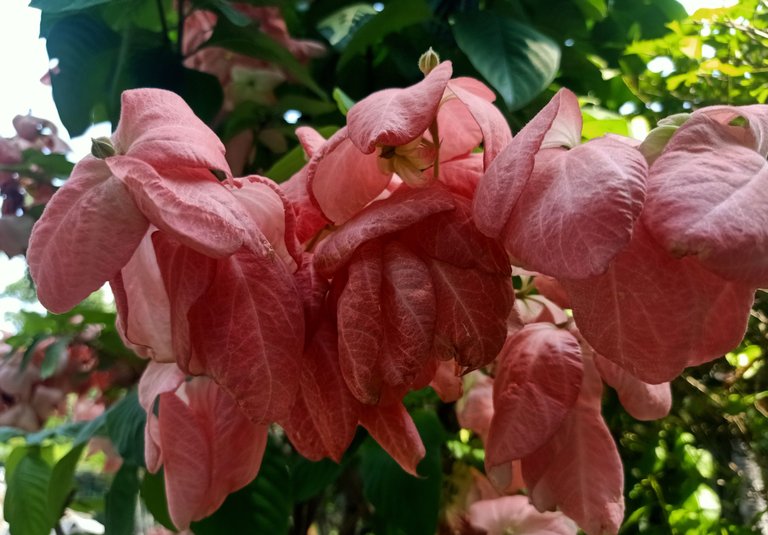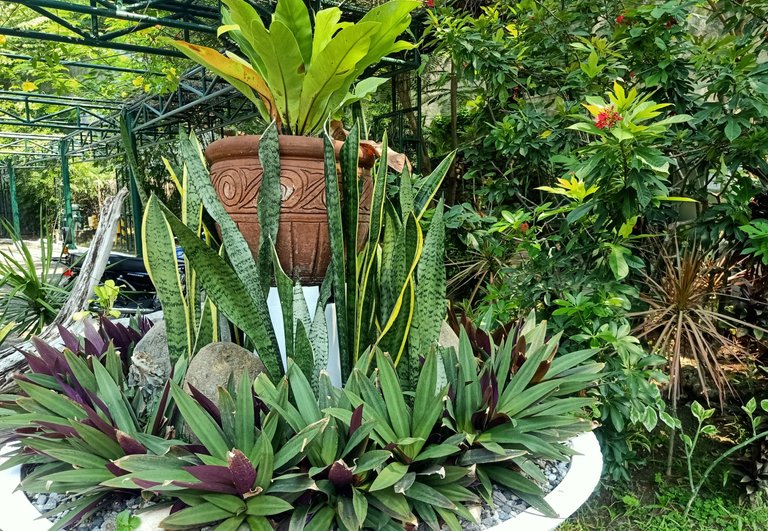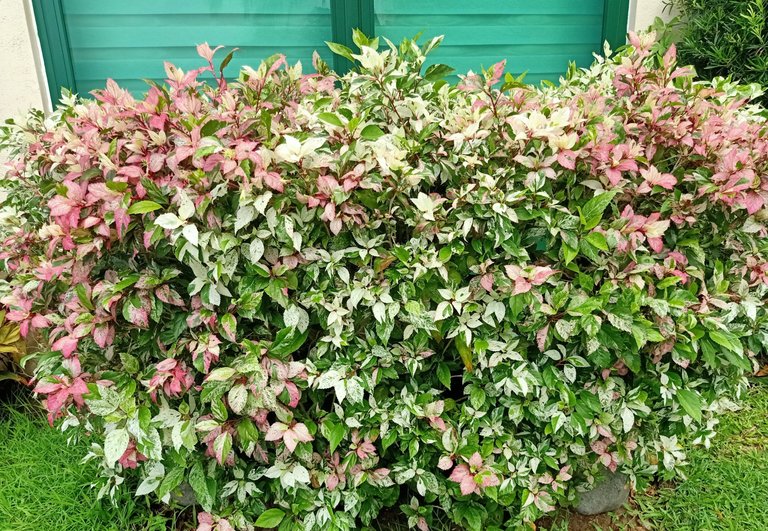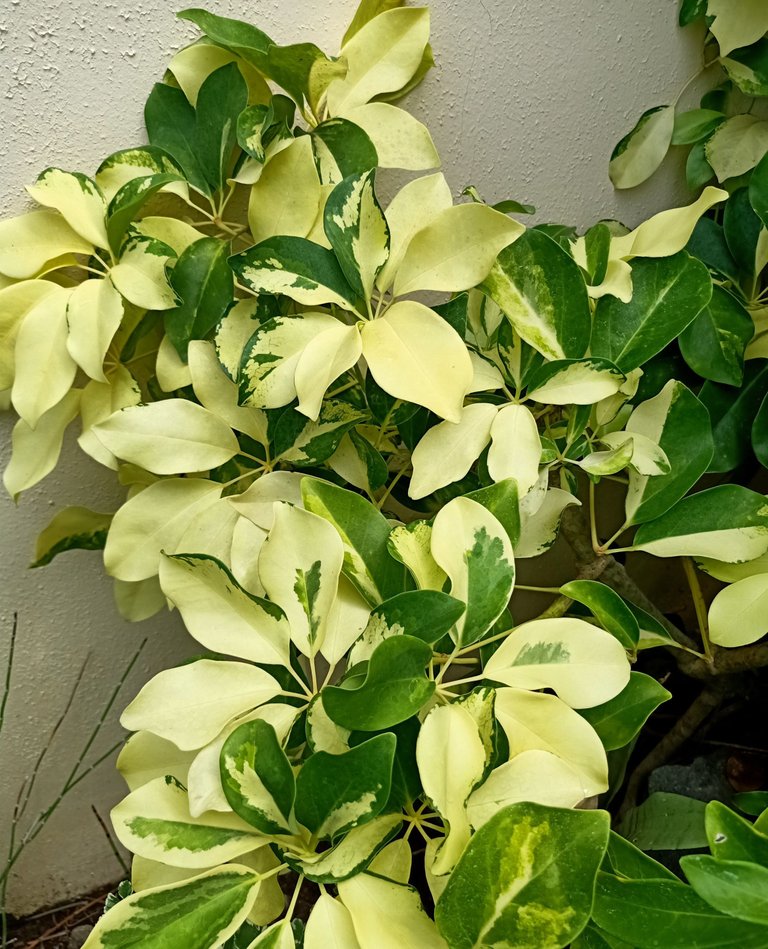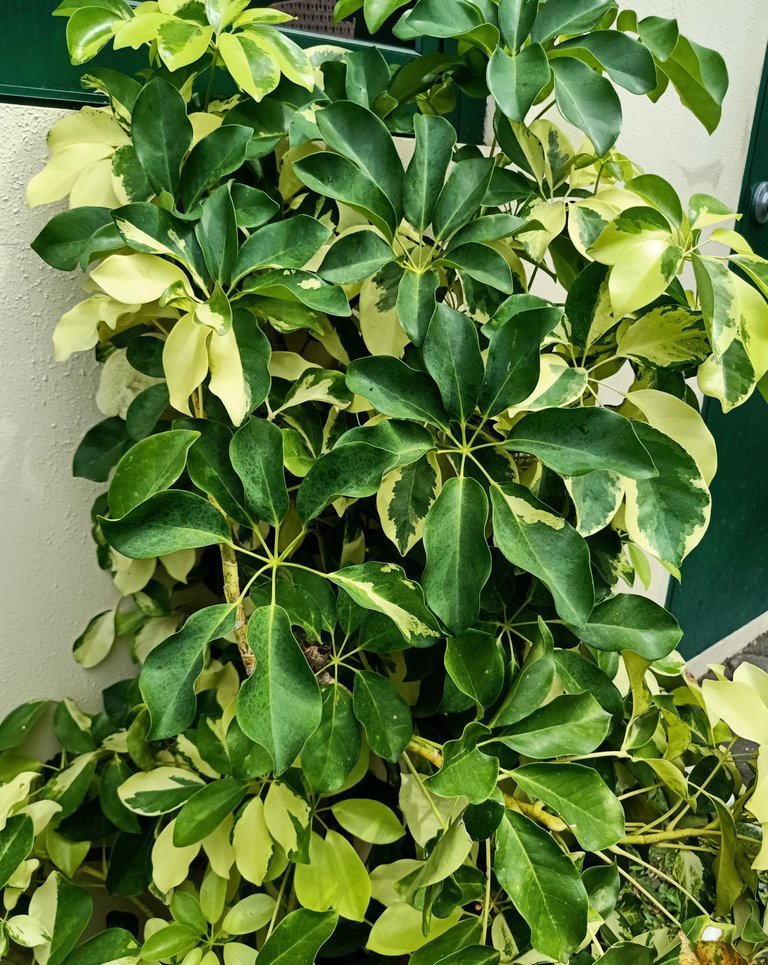 These very fragrant flowers, locally called Kalachuchi or Plumeria, Frangipani in English made me feel like I am in Hawaii.... haha.
I took some of the fallen flowers and placed it inside our service vehicle. This brought me back to my younger years where I grew up having these flowers just around our backyard with many different varieties, the velvet and light reds , pinks, orange. Where we played with it making them as necklaces, bracelets, anklets and crowns on our hair. The good old happy days in the countryside.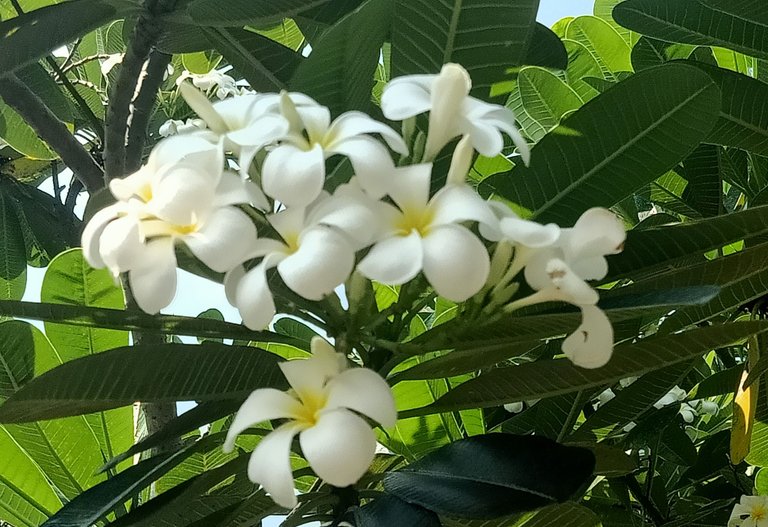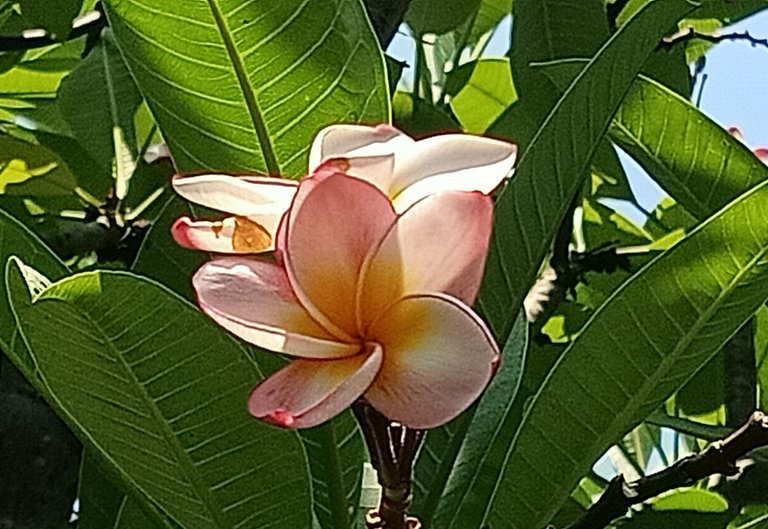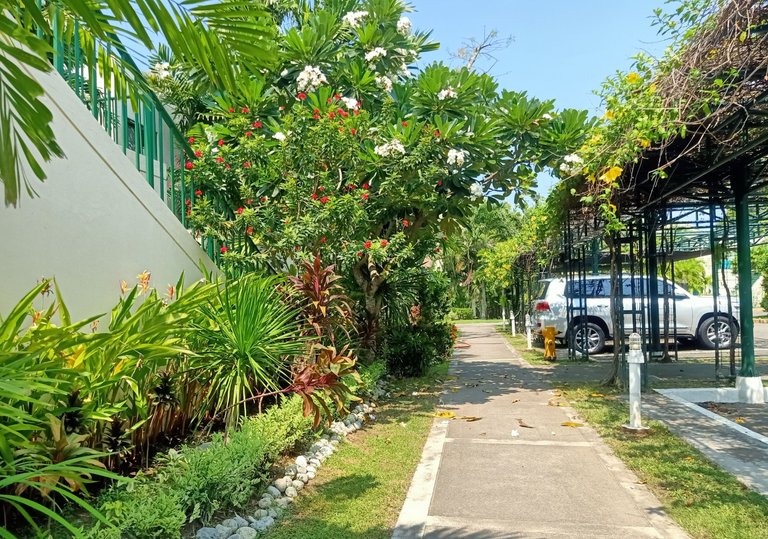 Then, there were these cute little cucumber-like plants that has beautiful white flowers. I don't know the name though. They were growing just below the yellow bells. Out of curiosity, I even tasted one of the tiny fruit because I thought maybe it's a miniature version of the cucumber but awww! bitter! disgusting! not good!. Good thing it's not poisonous, I will never try doing this ever again....... haha. lesson learned.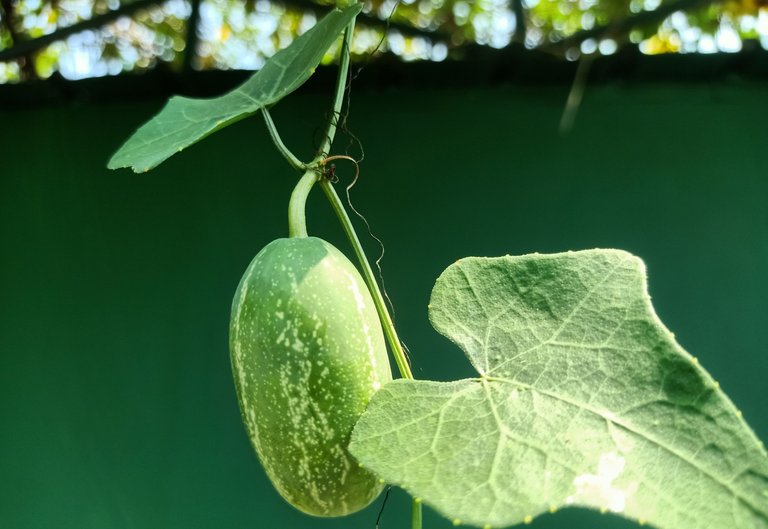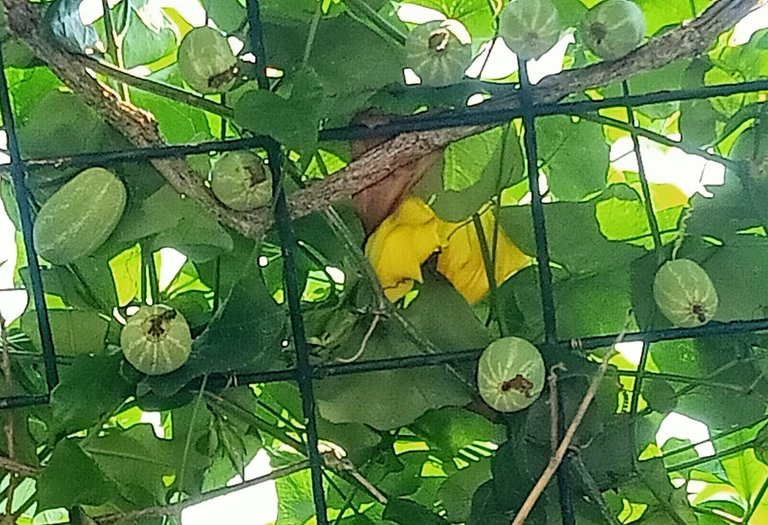 By the parking lot, you can see the view of the on-going construction of Triboa Majestic Bay Hotel. They started building this before the pandemic. They resumed construction just this year. When this is finished lots of jobs will be opened which is very good for the locals and will contribute a lot to the tourism industry as well.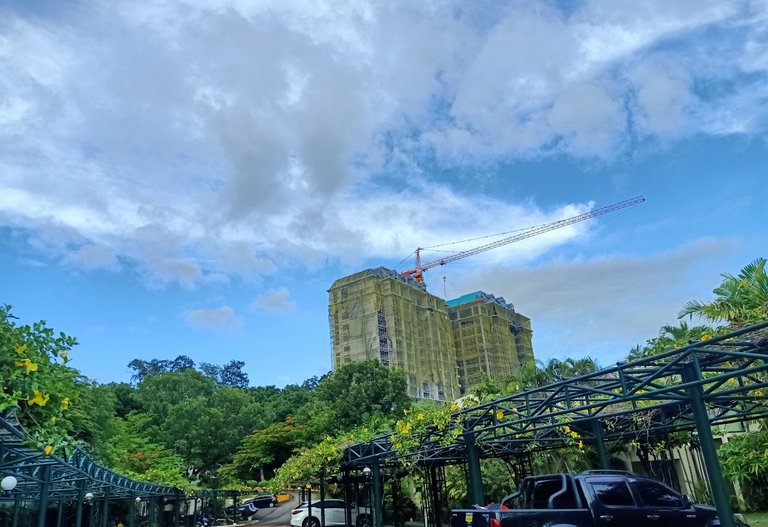 After my exploration, I could not see our team anymore, good thing I saw some maintenance staff and inquired if they've seen my team mates. The security guard gladly led me to where they were. The path led to a villa which is the entrance to the beach front. Look how beautiful the garden is with its well manicured lawn then upon following the cemented pathway, tadaah!!! the view of the Beach will then delight you. I really shouted, wow! wow! wow! my goodness! felt like paradise to me guys!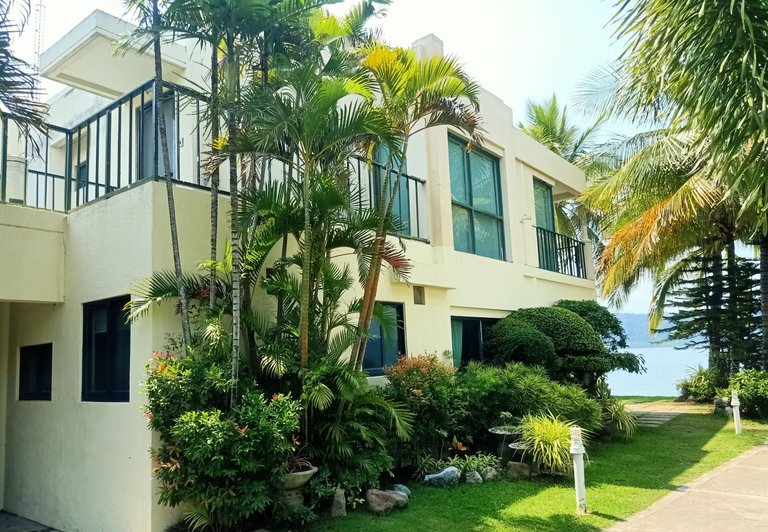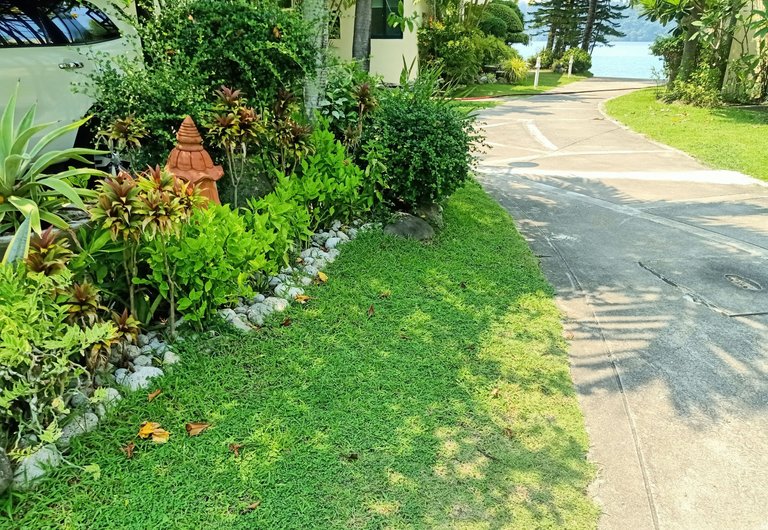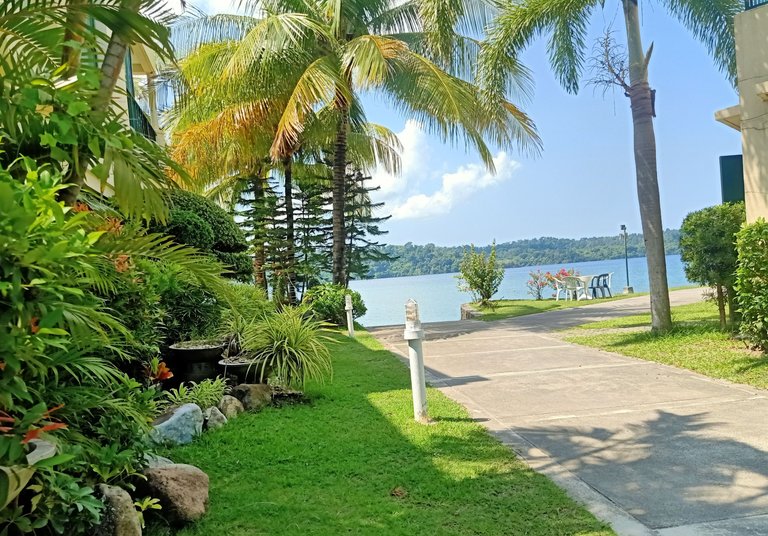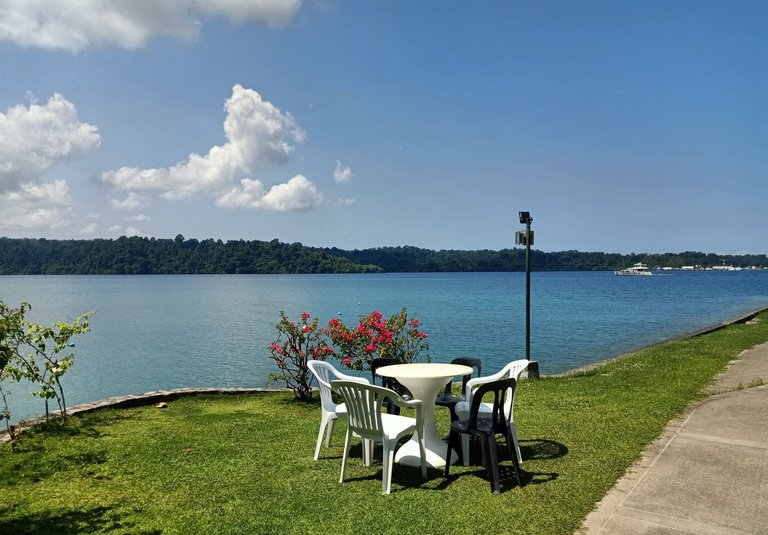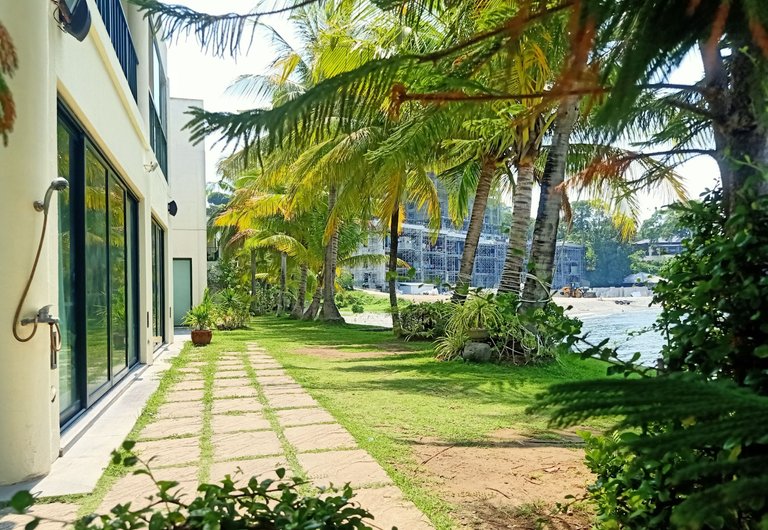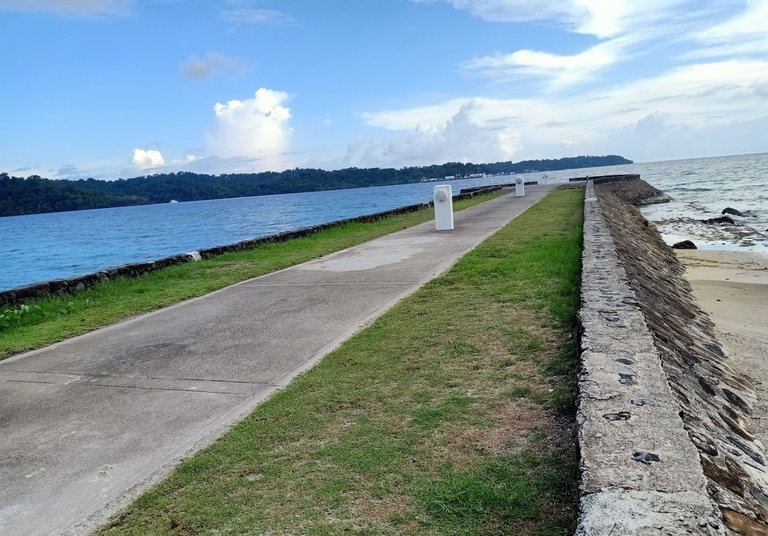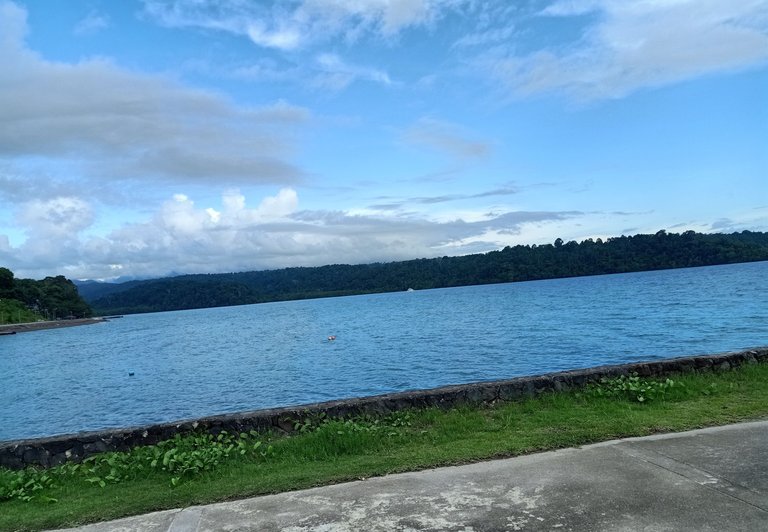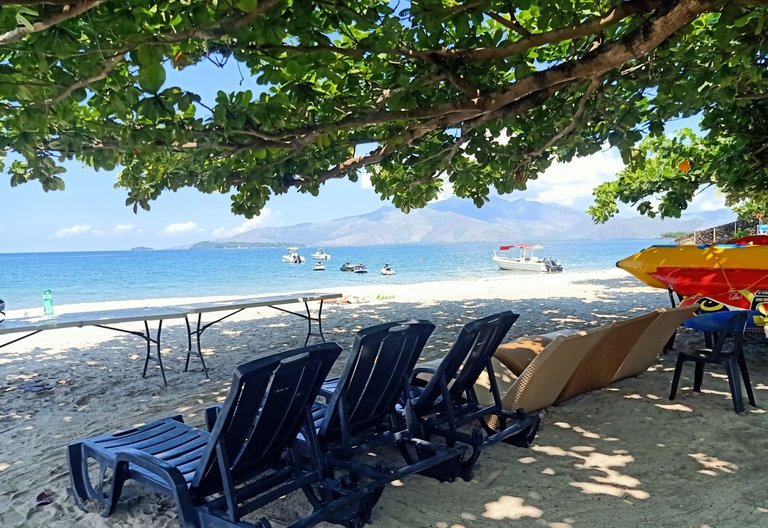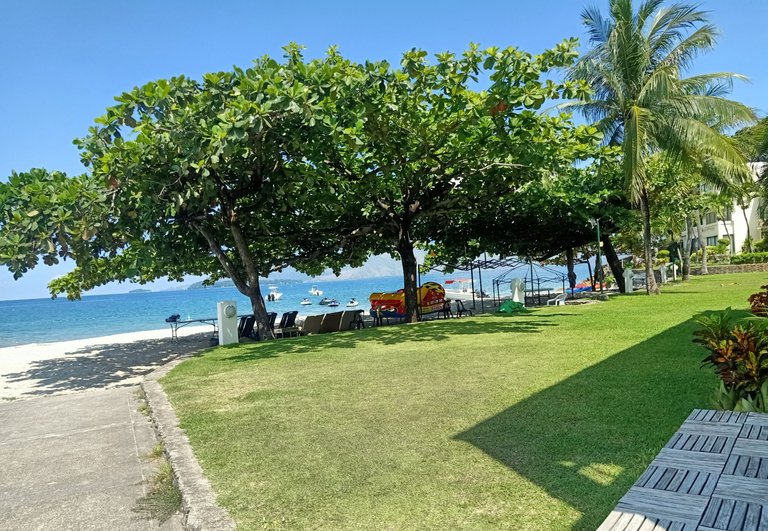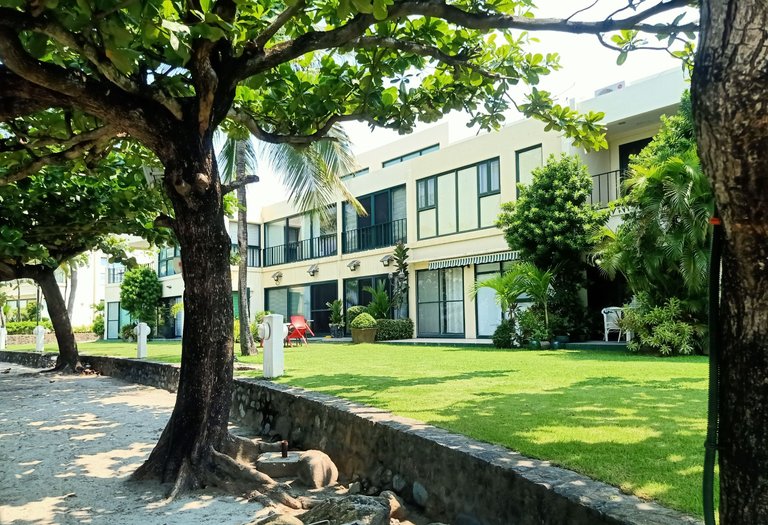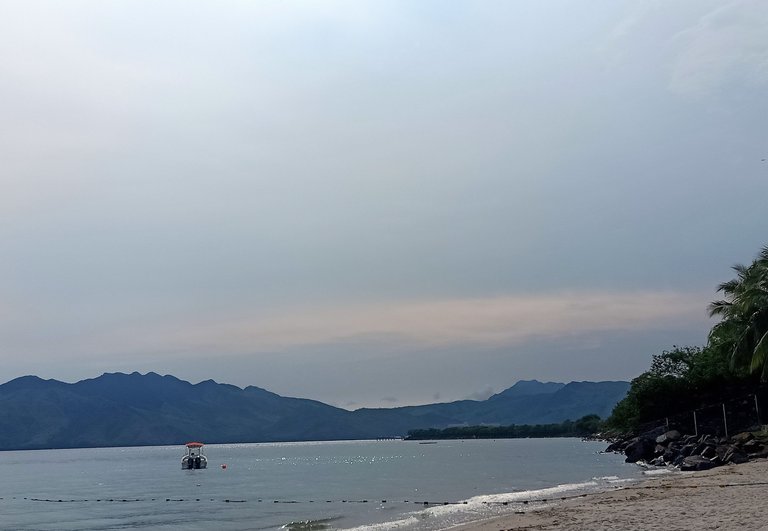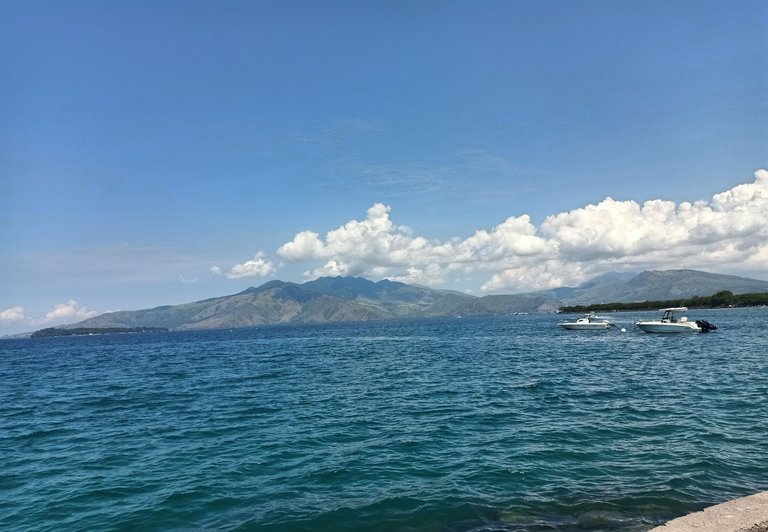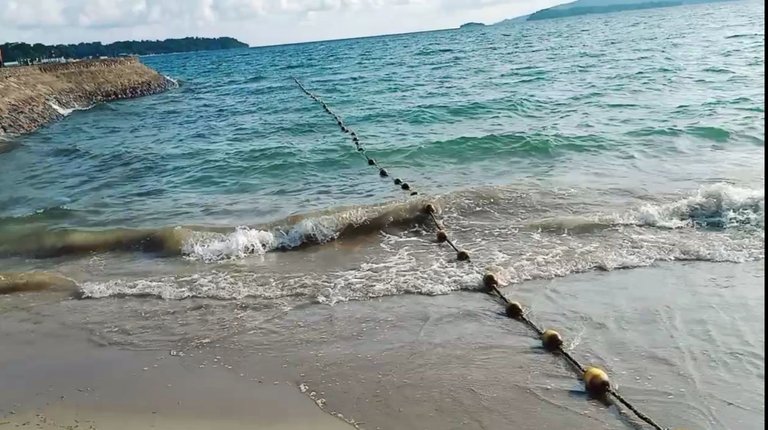 There were no people on the beach, we had the whole view just to ourselves. Imagine waking up to this wonderful view each day. My heart was filled with so much gladness and so much gratitude for this amazing place. Oh my goodness!
This truly felt like paradise for me, right here! The home owners here are very lucky. Wow! talk about having riches right, money can really make you have a comfortable life.
Here is the front, whole view of the Majestic Hotel just next door to this private resort. I can imagine how grand this is when it is finished.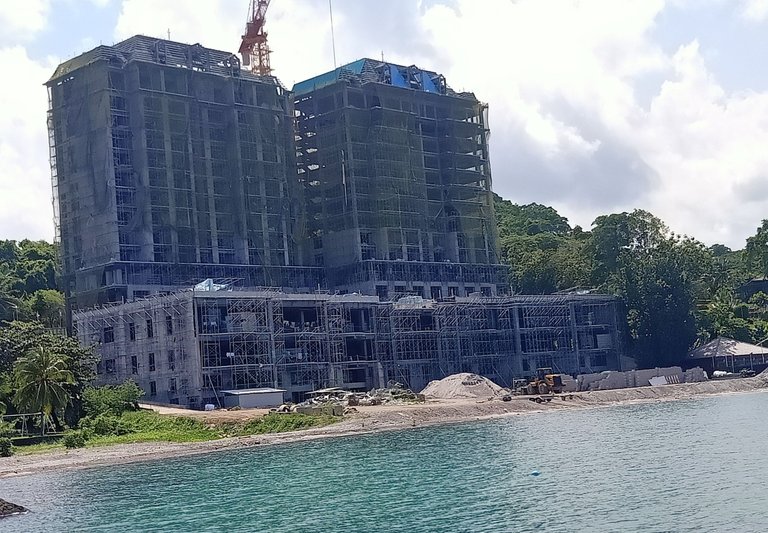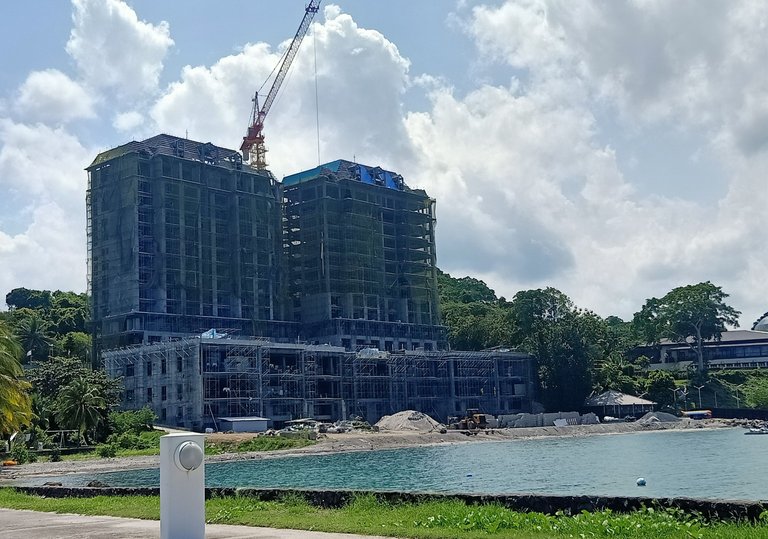 Since we were here for quite a while this whole week, so I took the opportunity of making this place my mobile office also did some writing on my gratitude journal while we were here. As they saying goes mixing business with pleasure..... haha.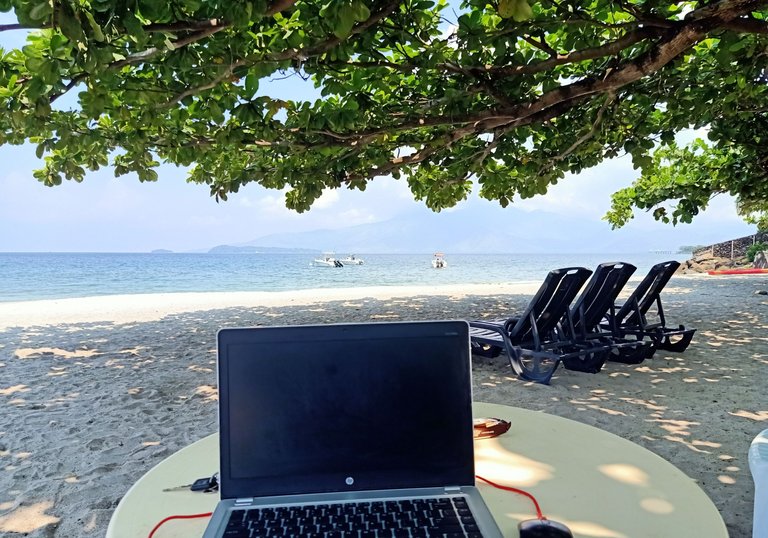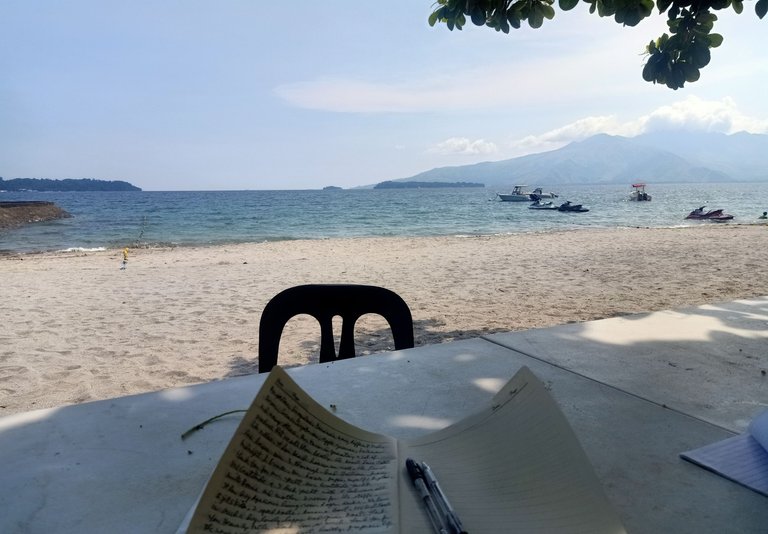 Took these photos this morning and it was a low tide so the rocks underneath the water were now visible.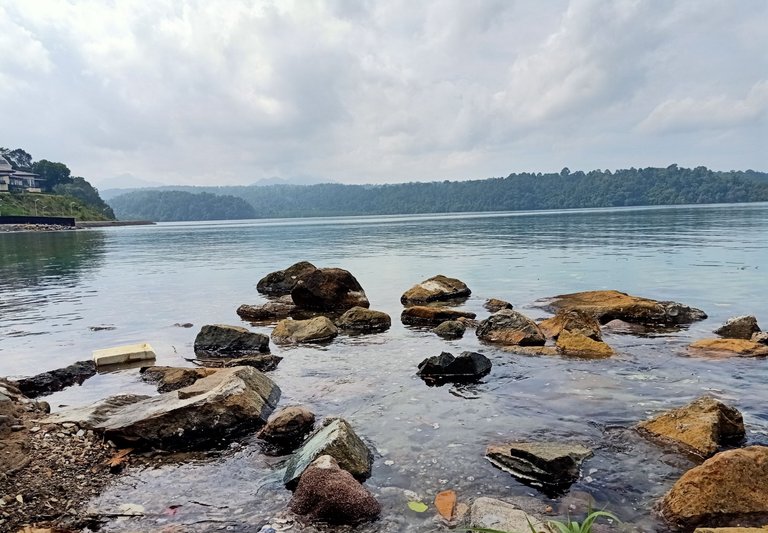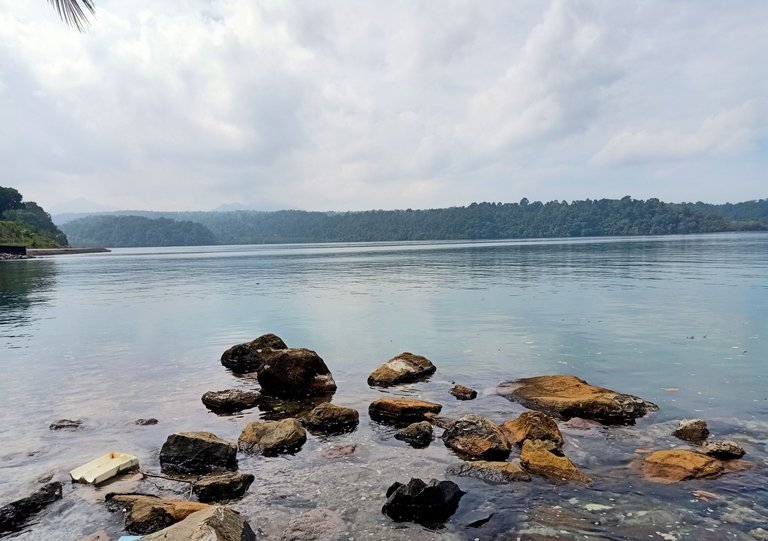 The tide was very calm and peaceful while I was enjoying a hot cup of "taho" or silken tofu.
silken tofu
Tahô (Tagalog: [tɐˈhoʔ]) is a Philippine snack food made of fresh soft/silken tofu, arnibal (sweetener and flavoring), and sago pearl (similar to tapioca pearls). (source:wikipedia)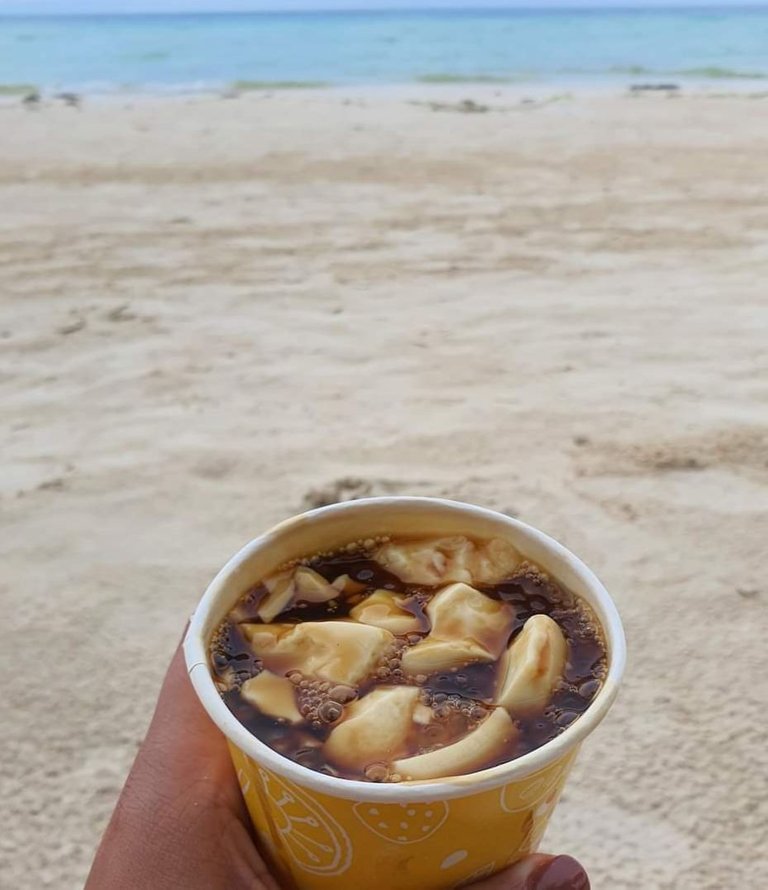 Look at the happy smiles of Armil (with scarf on the head) and Reymond, two of our staffs who were with me because we went ahead while we were waiting for the rest of our team with our Boss(hubby)who had to check on another site first. Grateful that I get to work beside him everyday, I am his partner in crime, his shadow, his clown when he is on his beast mode because of hard headed staffs...... haha. It's not easy handling employees specially on our line of work as a maintenance service provider.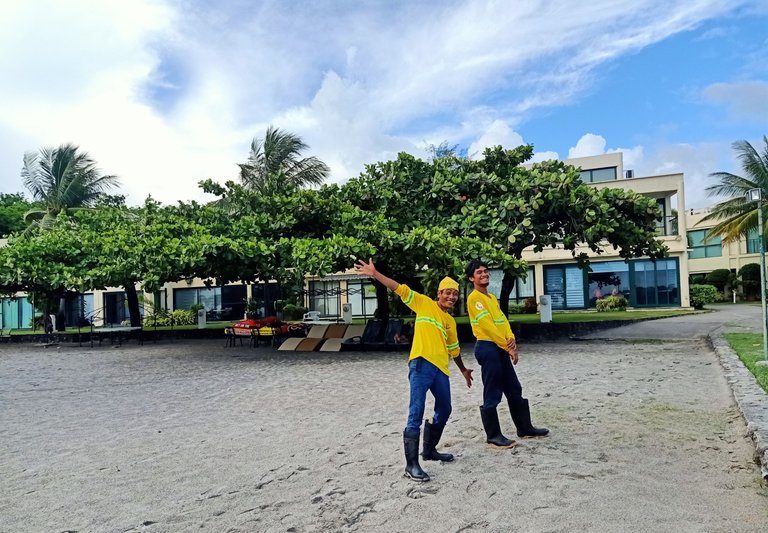 I hope you enjoyed the tour and I made you happy as well guys with every photos I shared.
I wish to thank @tattoo-djay for #wednesdaywalk and @elizacheng #makesmesmile.
See you on my next post. Remember, well-being always abounds.
love to you all,
@aideleijoie
---
---