-🌳🐦☁️🌊🦋🐛🌝🔆💚☘️🌸 A Beautiful day to Walk and Shop in a Nature-inspired Mall with Kiddie rides too🌸🌳🐦☘️🌊🐝🐛🦋🌝🔆💚💕-

-Hello everyone! How are you all? I hope you are all fine together with your friends loved ones and family!❤️😇
I am welcoming you to the amazing world of nature beauty and magical world of fantasy hehe! Welcome to the Festival City!!!🔭✨🔊
This is my entry into the Amazing Nature Contest FREE TOPIC # 1/5/23 of Sir @bucipuci
An Open competition for friends of nature :-)
If you want to join here is the LINK
Those moments in that place were so memorable because that was the last time we visited the place before the lockdown, aside from that the place is so beautiful and nature-friendly surrounding, so kindly
permit me to post here in the community my participation in the #MarKetFriday of Ma'am @dswigle, #beautifulsunday of Sir @ace108, #sublimesunday of Sir @c0ff33a, #Wednesdaywalk of Sir @tattoodjay, and #makemesmile by Ma'am @elizacheng, Thanks a lot!🙏😇
Compared to my health last week I am better now, yet I still need a good rest..aside from that I still couldn't manage to go outside for because of hot weather
So my day was enjoyed here inside the comfort of our home..enjoyed!! Aha..today I truly enjoyed it because of simple improvements in my health..because the dizziness is lesser now, though my sleeping time is still too much, well my body needs it that's why so I could recover faster.😊
But I will share with you all, one of my memorable moments in a nature-inspired Mall in the middle of the city..hehehe Aha..even in the places I visit in the middle of the city, because I Love Nature! Hehehe..🍃💚 and who doesn't?! hehehe my goodness!!! It's the source of everything, even the oxygen that we breathe to live..especially the greenery!!..like the Trees and the plants..the bodies of water too..the clouds, skies, soil..all were gifts of God that makes us all smile too!!!
This is me with the greeny leaves and plants, gray clouds and beautiful lights background it was at the Filinvest City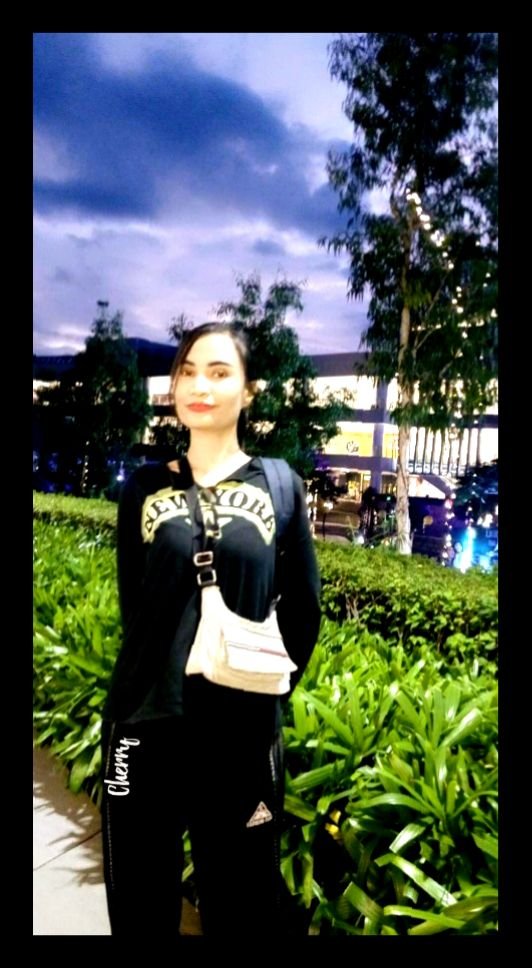 So this Mall was in the Festival City, It was connected into two major malls, the Landmark and The Festival Mall. I took all these pictures just before the Covid19 destroyed the world in 2020. If I am not mistaken it was the New year 2020. When we were still not imprisoned here on our planet by that deadly virus..that we were all living in a normal way..well we are still normal as humans hehehe..but sometimes...hmmmmm.., well talking for myself. Hehehe, sometimes when I feel so bored, even though I am a home buddy, of course, I also have moments outdoors, with my family. We always go to malls, Ooooopps!!!!..nature-inspired malls..hahaha..especially in Ber months. I am always excited!!💃
At the entrance, you will see this flowing water connected to the river, situated beside the Crimson Hotel, you can see the school of fishes freely swimming and enjoying the water of course hehehe! It's sad that I lost most of my photos of the place. That Crimson Hotel is a good place to stay because there the view of the Filinvest city is overlooking and easy access on everything!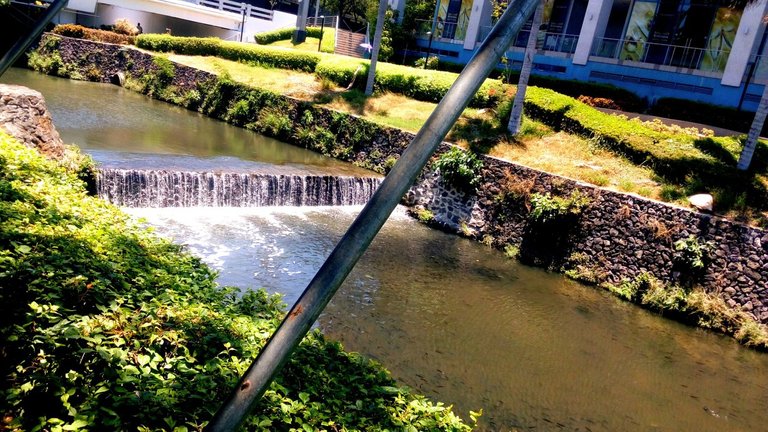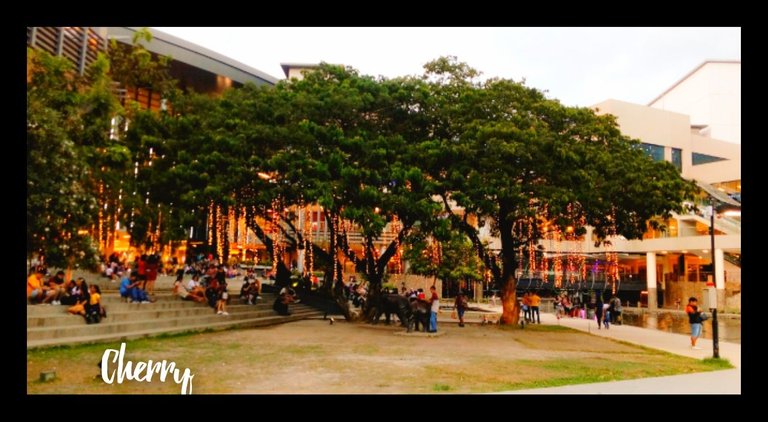 So the following photos I am showing you all here, was one of the favorite places I visit here in the City, there was a river here, it was innovated/renovated, it was also connected to the Laguna Lake and if I am not mistaken into the Manila bay too, because that is the final stop of all the bodies of water there.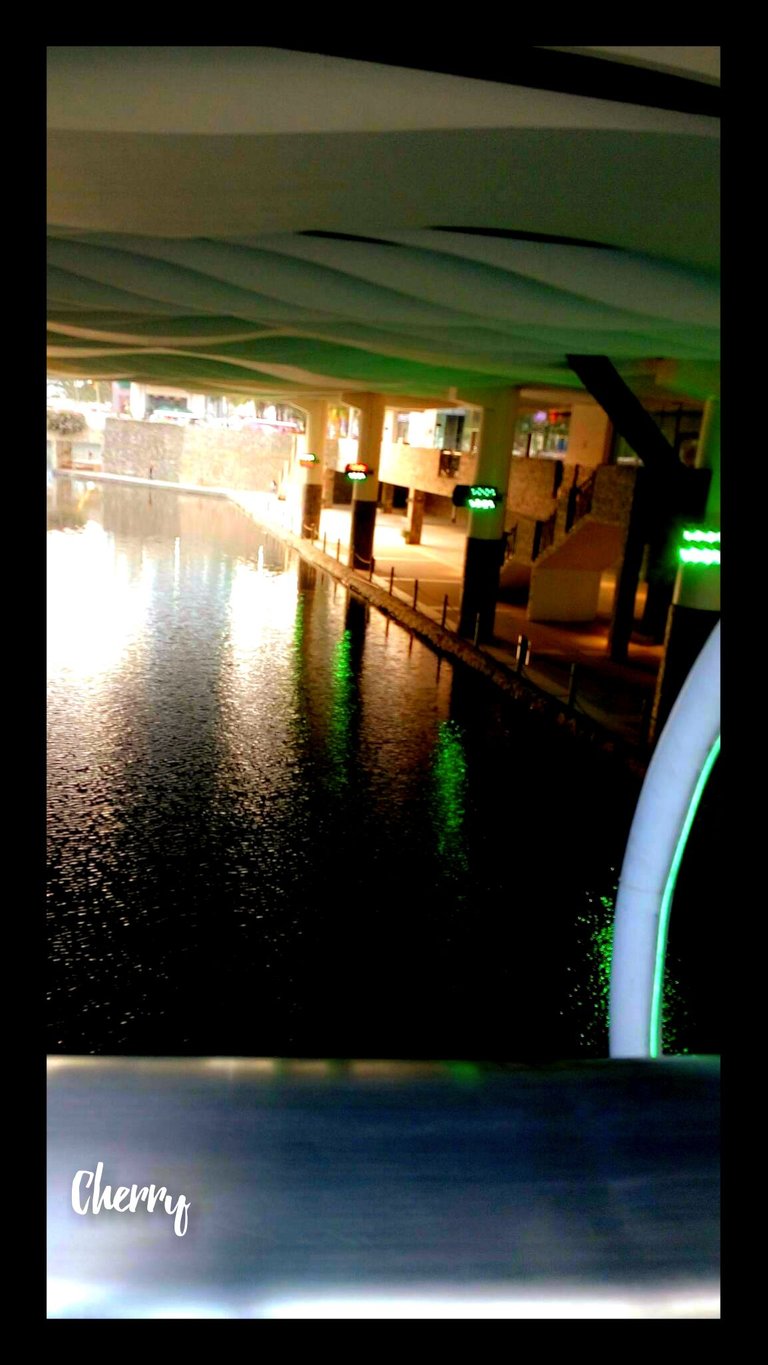 It was a great place for outdoor get together with families, groups of friends, or being with loved ones!. It has picnic grounds..you could bring a picnic basket and spend a good time there. We always came here in the afternoon till evening time.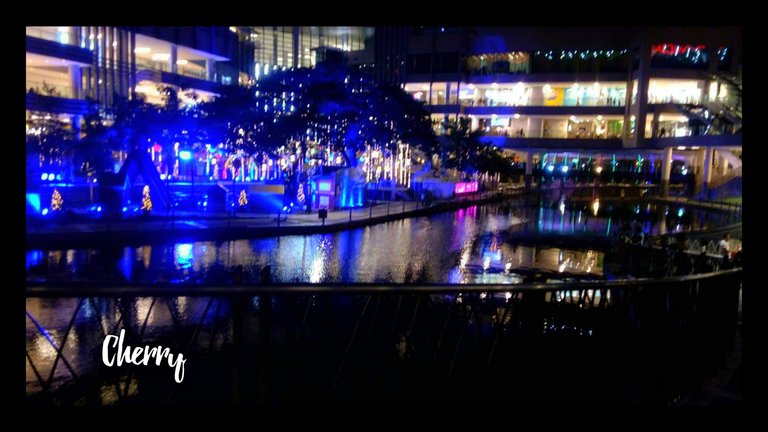 But the Mall improvement was launched last December 2019, unfortunately, Covid19 started the first quarter of 2020.
In this place, there were structures of animals like elephants, crocodiles, etc. So the children enjoy the place so much. Plus the assorted dancing lights that were so captivating, that at night time, is reflected in the water.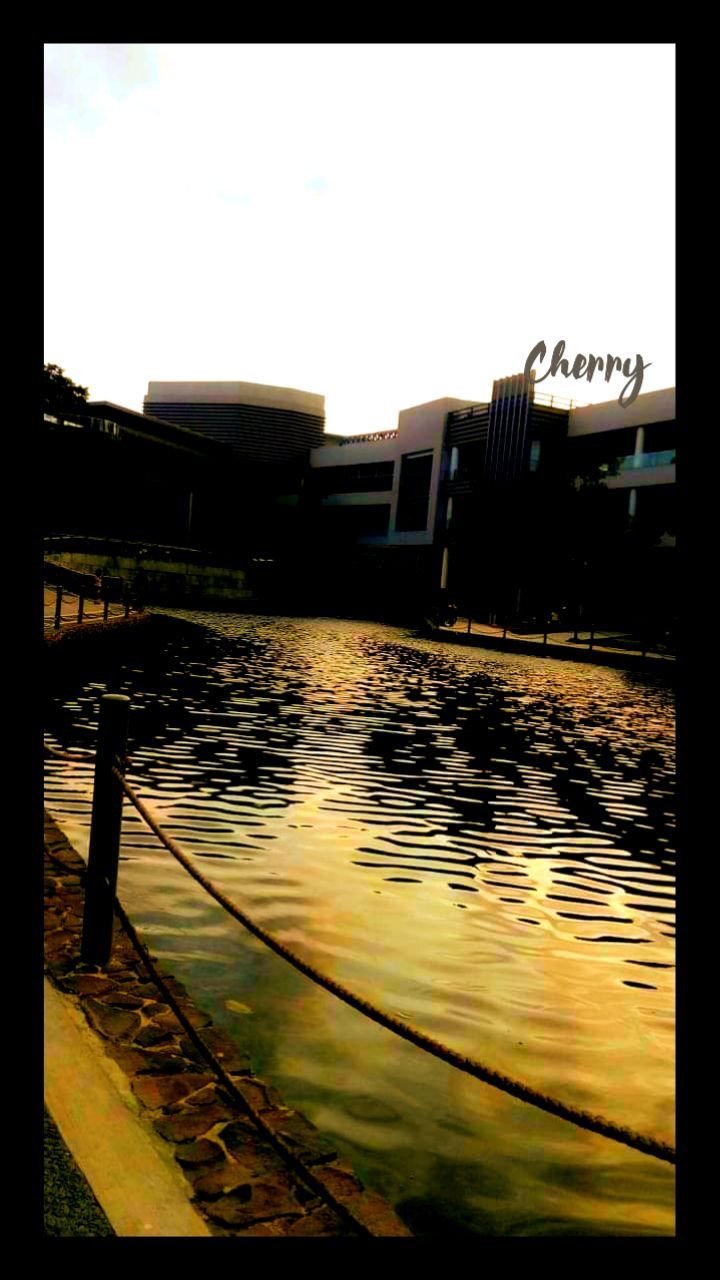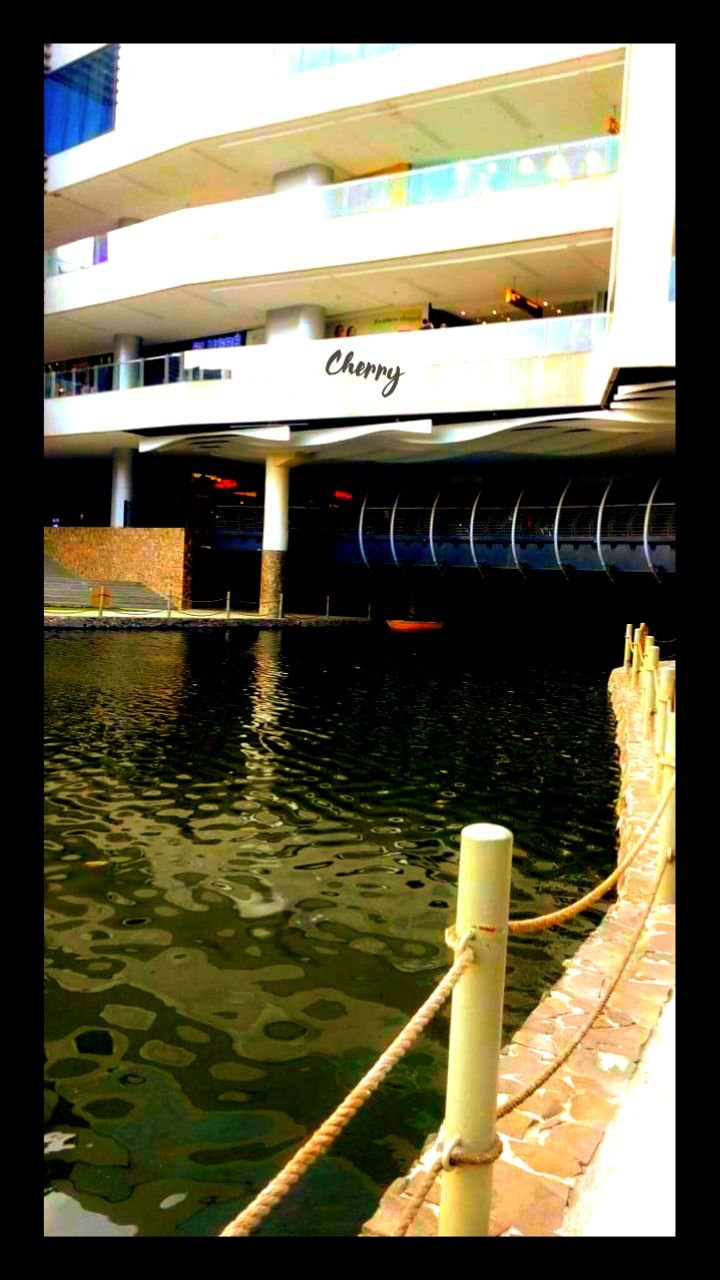 There were lots of healthy fish in that river..and it was safe because of the steel railings. There were also boats there, some were paying rent to use it 50 PHP. But the time of our visit was not available because they were preparing for an event at that time.
There was also a man-made hill, shaped like a Ship. It was so beautiful and when you are in that place you will still feel the natural beauty of the surroundings, the healing benefits Of nature, a mall surrounding, but quiet. Different greenery from trees to plants, the landscape they did to give joy to the people who visit the place was truly remarkable.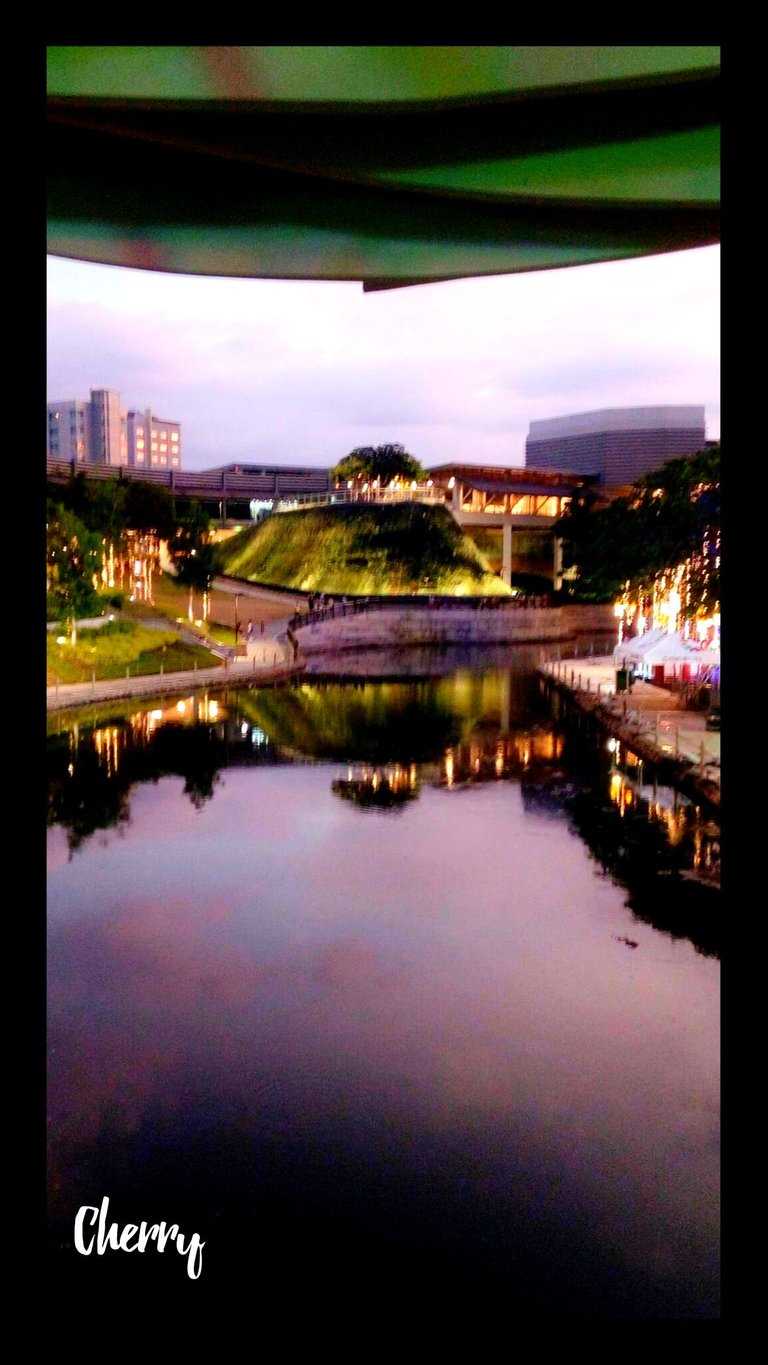 And the Malls in the Festival City, the Landmark, and the Festival Mall, where you can buy everything, food chains and restaurants are available, some food courts and stalls where you can eat delicious food started 35PHP and Up!. We always stayed in the Festival Mall, where the Pixie Forest was situated, no entrance fee. Ahw it was also a nature-inspired place in that mall, where the artificial trees, flowers, and animals were found..plus The Anchors Away,the water flowing
a kiddie rides, you will only need to pay 50php, There was a haunted mini-house with entrance fee of 50 PHP that time, also inside the artificial trees you can explore there . And the Ambience Wow! So relaxing..it was like both modern and natural things were sorted and put in one place, so it was good for all ages!!!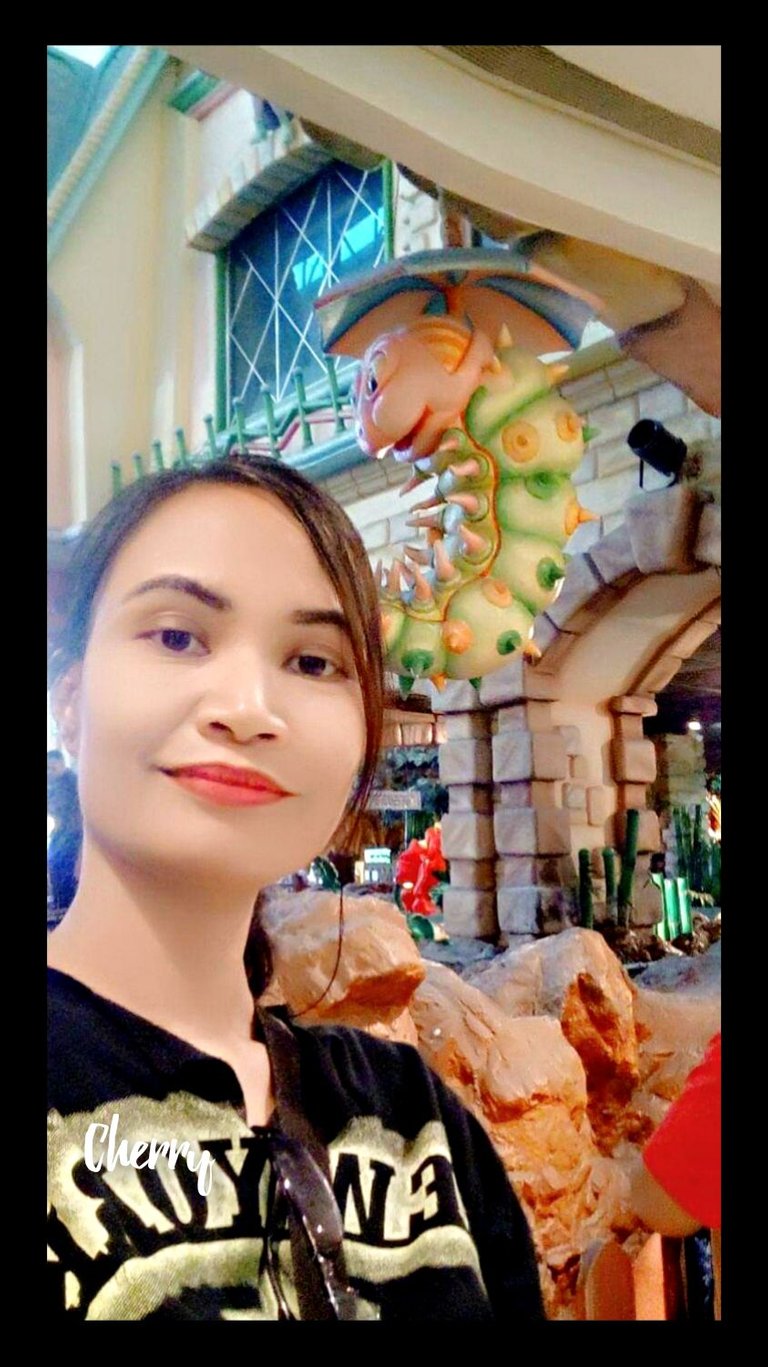 The big Dollhouse, like in fairy tales..the bumping cars, Ferris wheel, Ice Cream wheels. Carousels are also found there all for 50 PHP entrance fee.
The artificial trees with trunks having some character structures carved on them to give a kiddie-friendly ambiance, with comfortable chairs and tables free of charge you can take your food there, have a short nap and a safe and clean place too.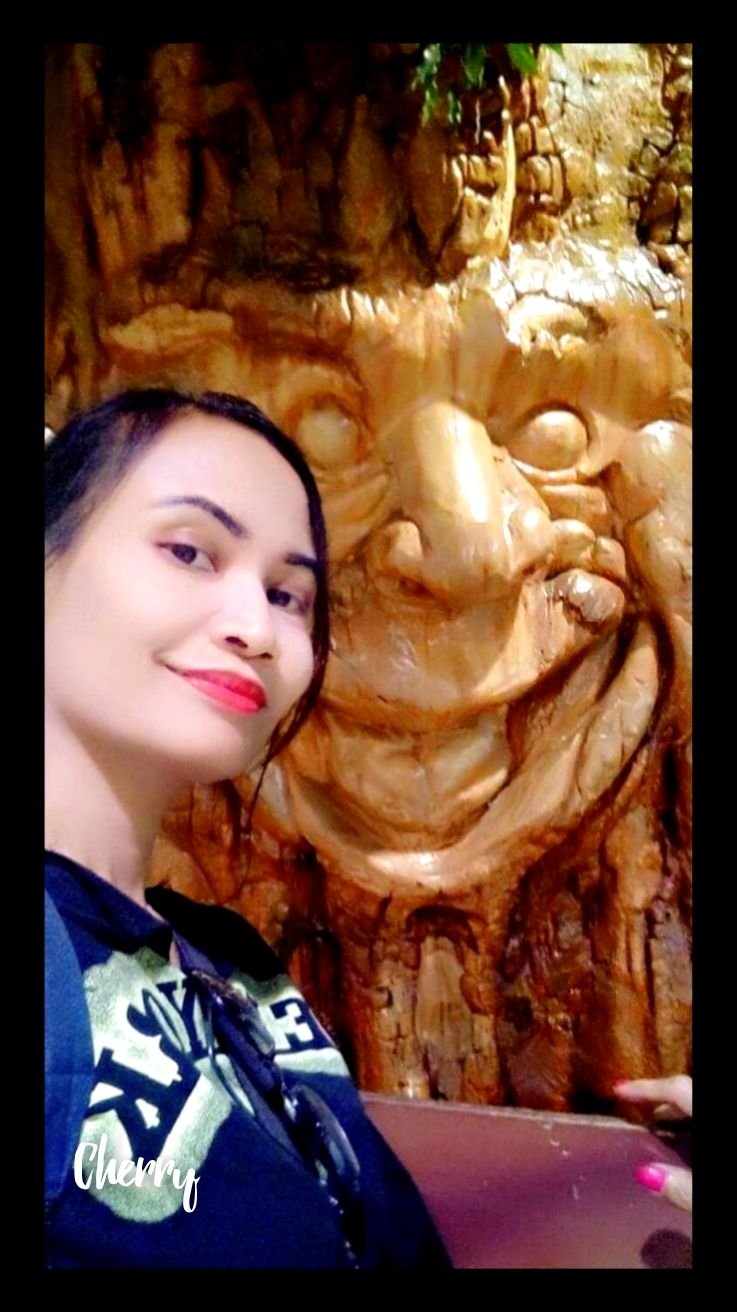 I love these kinds of places, where I could see the beautiful smiles of the children, so many kiddie structures in a different part of the places, like flowers, butterflies, frogs and a lot more. hehehe I am not a kid but I always enjoyed that place, and so safe because the staff and guards, guided them carefully in a very accommodating and respect for manner.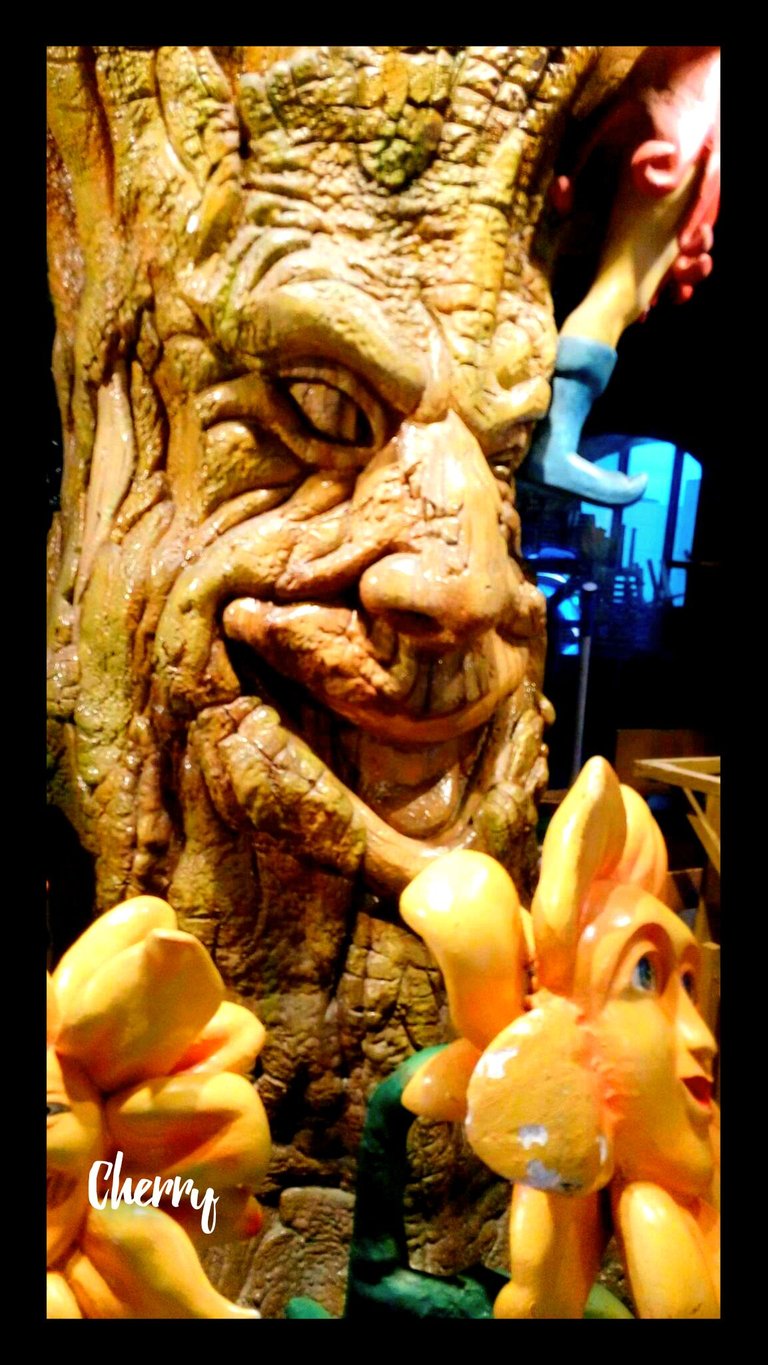 I hope that in the coming month's everything will be alright so I could enjoy the Jolly moments I had with my family, especially with my Mom. God is great. I am hopeful.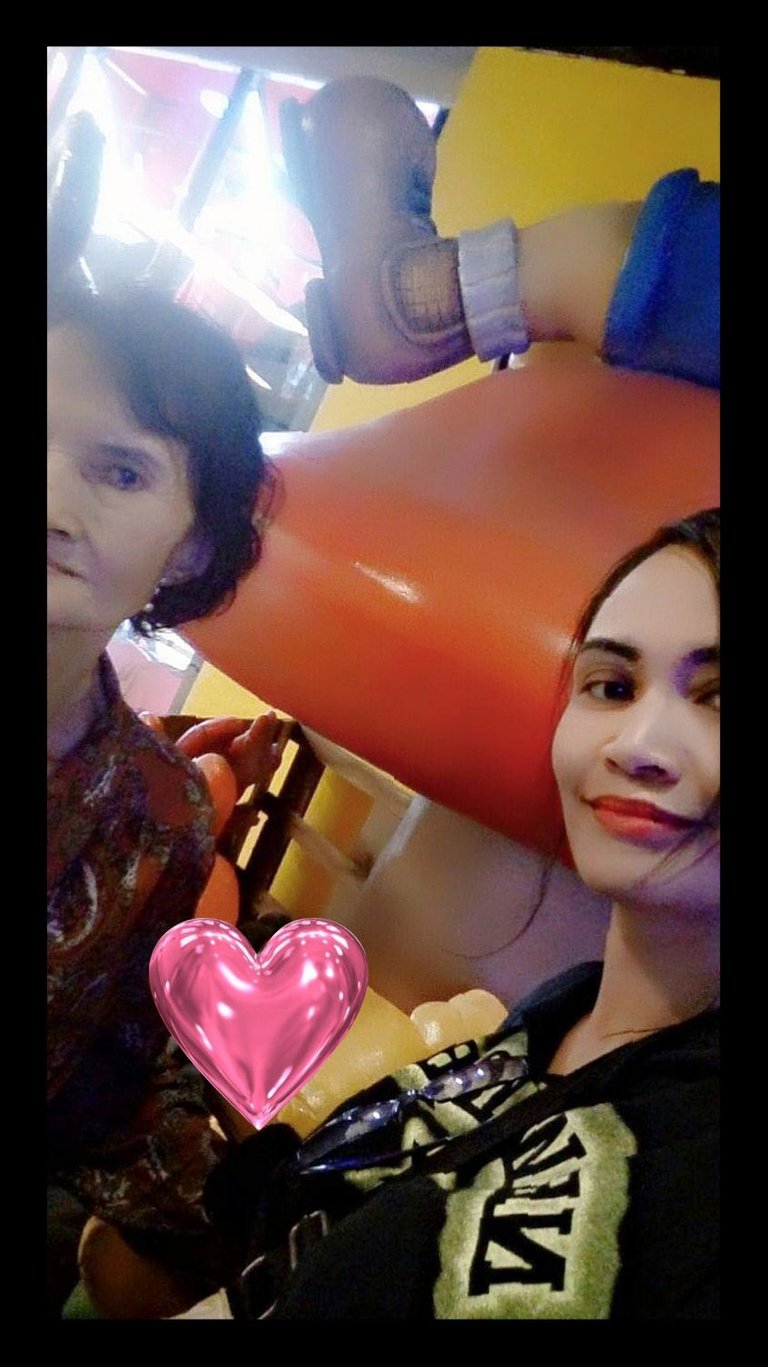 It was only a moments inside the nature-inspired mall, but the happiness and smile that it gave to me were priceless because not only the truly wonderful place but the moment I spent with my family, particularly with Mom here ...ahw...unforgettable and will always be in my heart and mind..that every time It passes my mind..it makes my mood happy, jolly, and beautiful that the smile on my face is hard to remove! It was like I am in a magical world of fairytale here because of the surroundings Hehehehe!!!
You can also view it in Here
Sharing with you the beautiful flower photography of my son! Taken using my phone because we are sharing one phone only!
I am leaving you with this holy words from God
Genesis 1:31 (KJV) And God saw every thing that he had made, and, behold, it was very good. And the evening and the morning were the sixth day.
I hope you all like it!🌷
Please take care and have rest whenever there is a chance💕..always keep and wear a beautiful smile like this👉😁💕..lift all the worries to God almighty in Jesus name!😇💚. Be happy and jolly always..💃💃.I hope you do all your stuff well today! Let God be the center of life forever and always!!!🙏💕
God be with you all!🙏
Have a blessed night!😇❤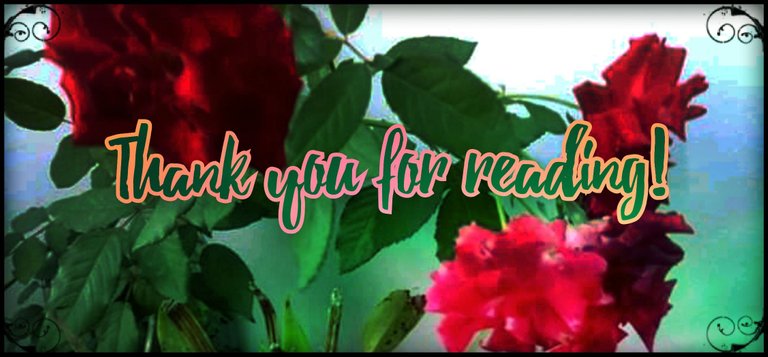 GOD LOVE US ALL!❤
All pictures and video are mine, except the flower photo of my son that I only share to show to all of you hehe.
---
---