-A review of the Proper Way to pray

-Hello everyone! How are you all? I hope you are well and fine together with your friends loved ones and family!❤️.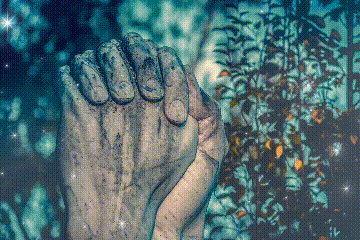 This is my review of the discussion made by Brother Eli Soriano, on the importance of FAITH when we pray.
I agree with his opinion that faith is needed in praying. To believe that when we pray God will give it to us, pray with thanksgiving. This is also the way of praying that I am teaching to my son @czander and he stated it in his article here on How he prays
Philippians 4:6 (KJV) Be careful with nothing, but in everything by prayer and supplication with thanksgiving let your requests be made known unto God.
This Bible verse that Brother Eli Soriano presented is a great word and inspiration. I see God as everything like a father to all of us. It's good to pray for all that we need and if this is good for us he will surely give it to us.
Brother Eli Soriano also presented this verse,
Hebrews 11:6 (KJV) But without faith it is impossible to please him: for he that cometh to God must believe that he is and that he is a rewarder of them that diligently seek him.
For me Faith is the highest form of worshiping God that even if we are not seeing him He is watching over us.
We need to be thankful for everything, and count our blessings, God can do everything impossible for us humans to do, have faith.!
Matthew 17:20 says, "Truly I tell you, if you have faith as small as a mustard seed, you can say to this mountain, 'Move from here to there,' and it will move.
And I want to add this verse too
Matthew 7:7 (KJV) Ask, and it shall be given you; seek, and ye shall find; knock, and it shall be opened unto you:
Have faith that God is always there for us, let be him the center of our lives.
And yes like Brother Eli Soriano said Prayer is a request, request for whatever we need let it be known to God, all the time though we know that He already knew it. Surrender everything to him and have FAITH and never doubt
James 1:6-7 (KJV) But let him ask in faith, nothing wavering. For he that wavereth is like a wave of the sea driven with the wind and tossed.
For let not that man think that he shall receive any thing of the Lord.
Pray to God and glorify him in Jesus' name! Amen
Always keep a beautiful smile and let God be the center of life forever and always! Please don't forget to pray in Jesus name. Amen!🙏
---
---