The Memorable walk at the mall with my beloved family that made me smile❤️❤️😇My mother's birthday!😇
Hello everyone!❤️😇 How are you all?😇
I hope you are all doing well and fine together with your friends loved ones and family!😇.
The month of January is almost about to end. And this is my first post in the year 2023 here in the #wednesdaywalk initiated by Sir @tattoodjay and collaboration with Ma'am @elizacheng #makemesmile .
I would like to share with you all my most loving and my memorable moments with my beloved family on the day we celebrated my mother's 81st birthday. We had a very simple celebration but full of love and happiness. Having with my loved ones and family is always the best thing and moment for me. I always trying my best to show my love and care with great respect to them. Their happiness is my happiness too.😇❤️
So we went to the Robinsons Galleria Mall in our place in San Pedro City Laguna, were we walk around the place, I love the place, because that is a beautiful mall and nature inspired which I loved the most. The continues flow of the air and that time it was windy, cool atmosphere.
From the beautiful plants and trees with the modern structures, and different sources of noise still we feel the peacefulness around the place, it's because it's nature inspired, and peace comes from a happy and clean heart, and being with people I love.
Here are some photos and videos..😇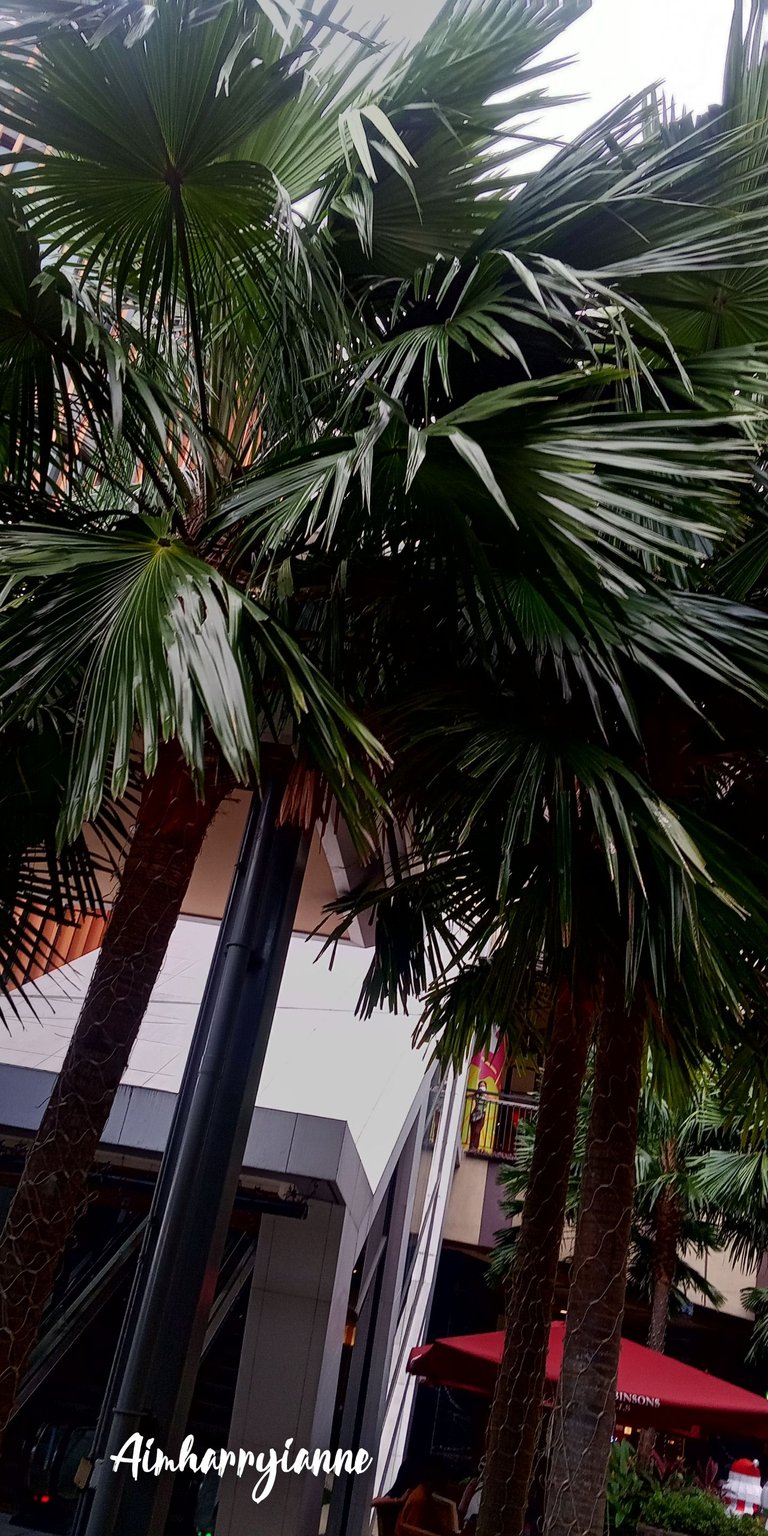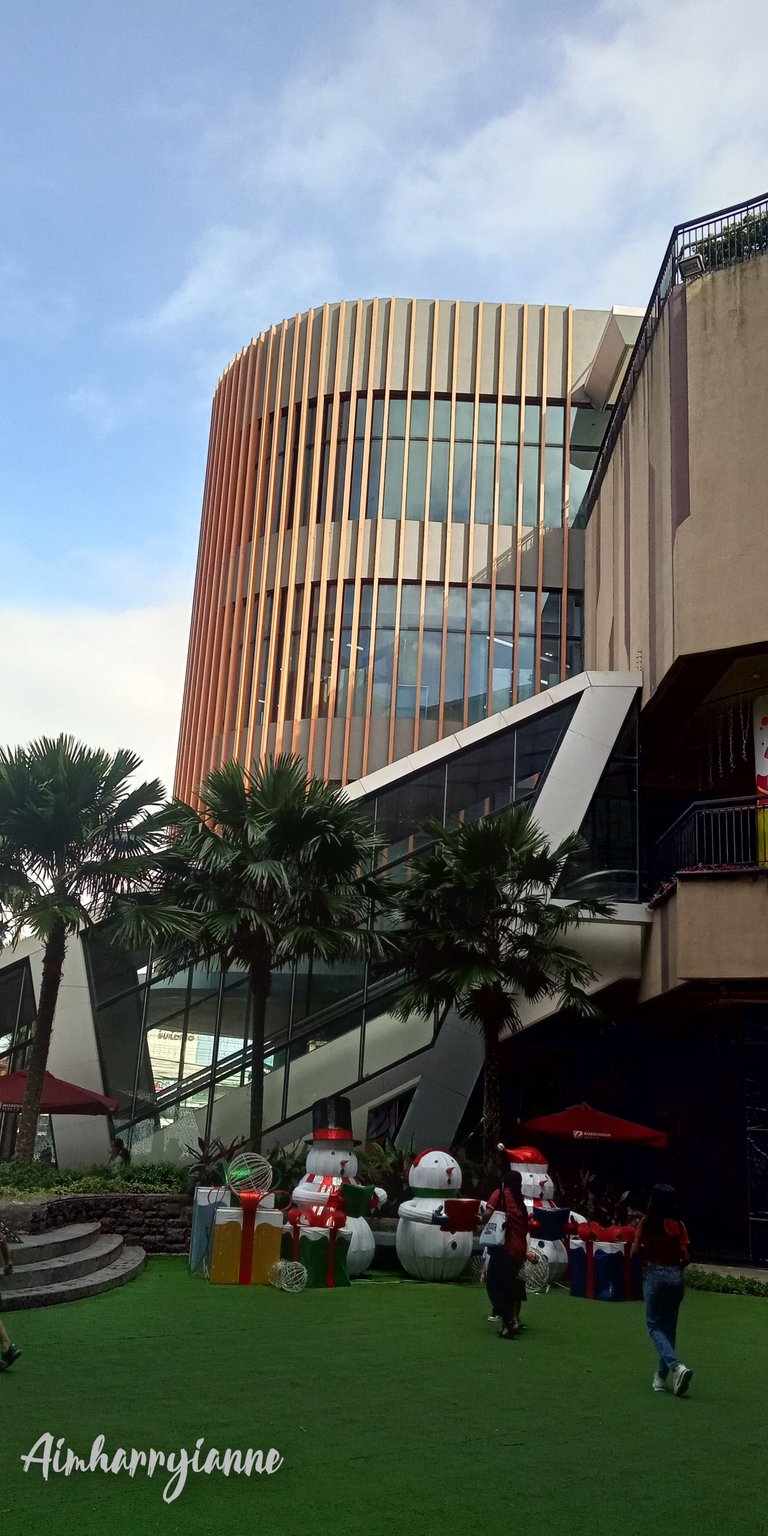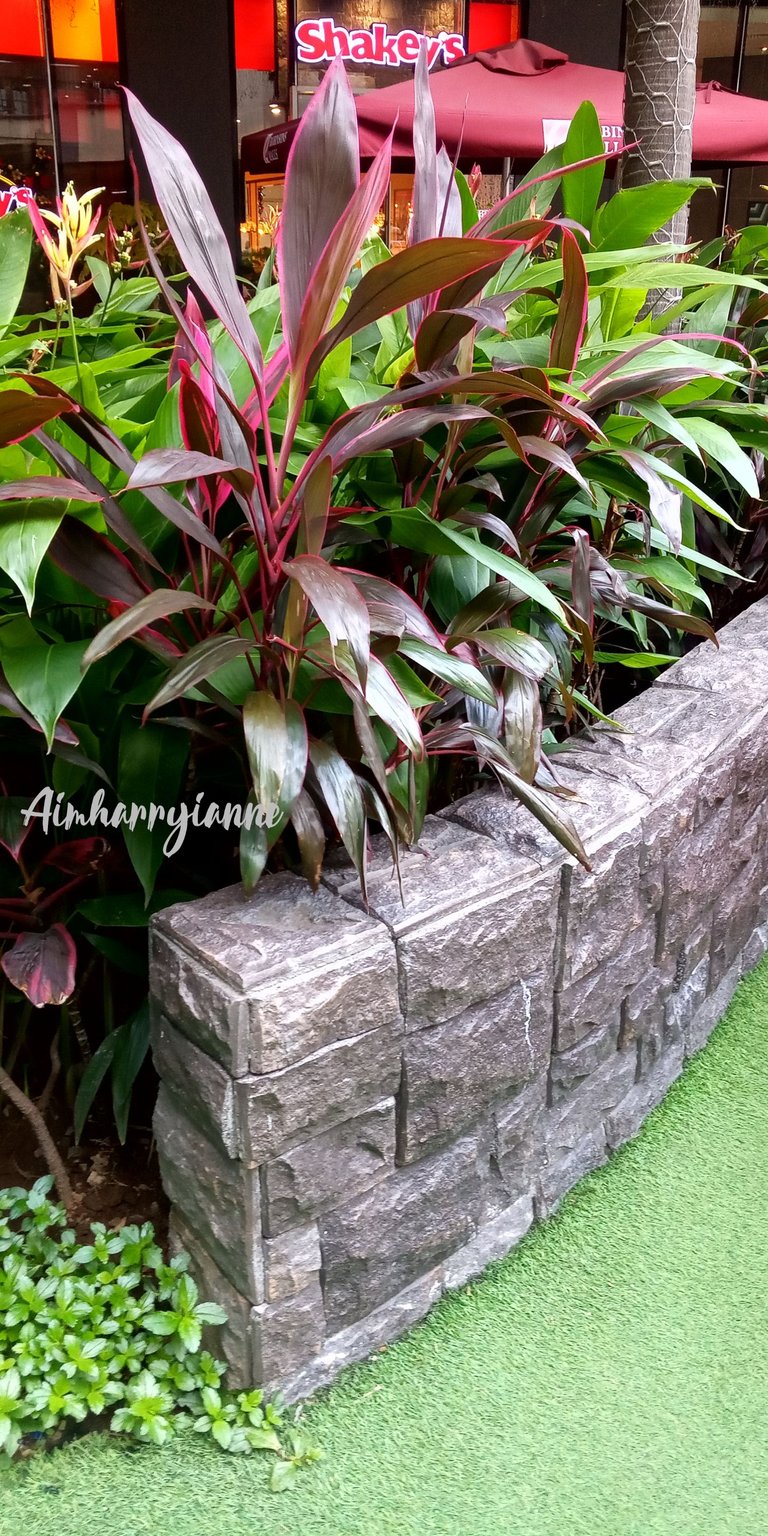 These views are located in front of the mall entrance, were the picnic area and the artificial Bermuda grasse found. Most of the people there are spending their time sitting and enjoying the bonding with their family and friends.
In the picture there was my son sitting comfortably in the grass.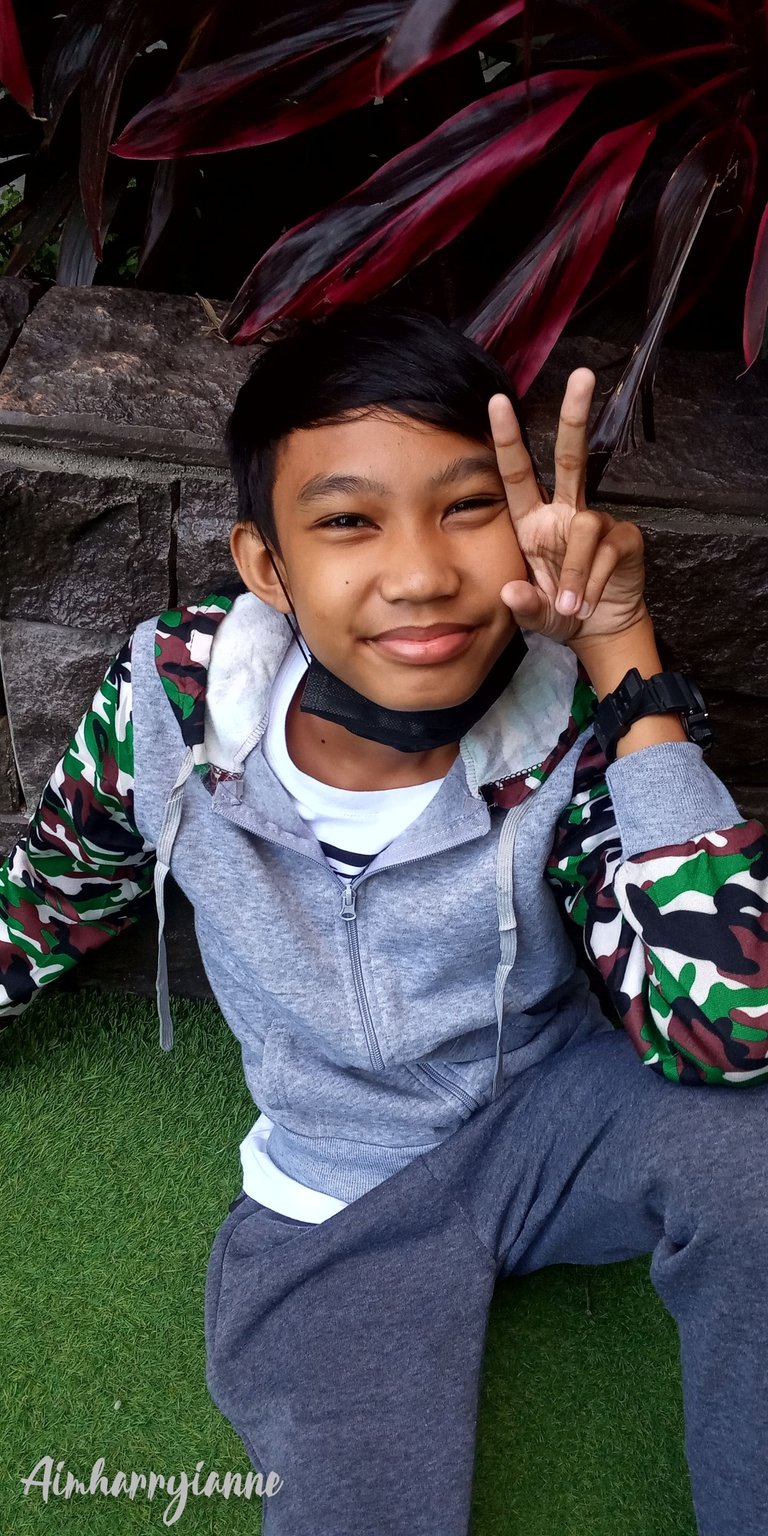 And some of our photos there too.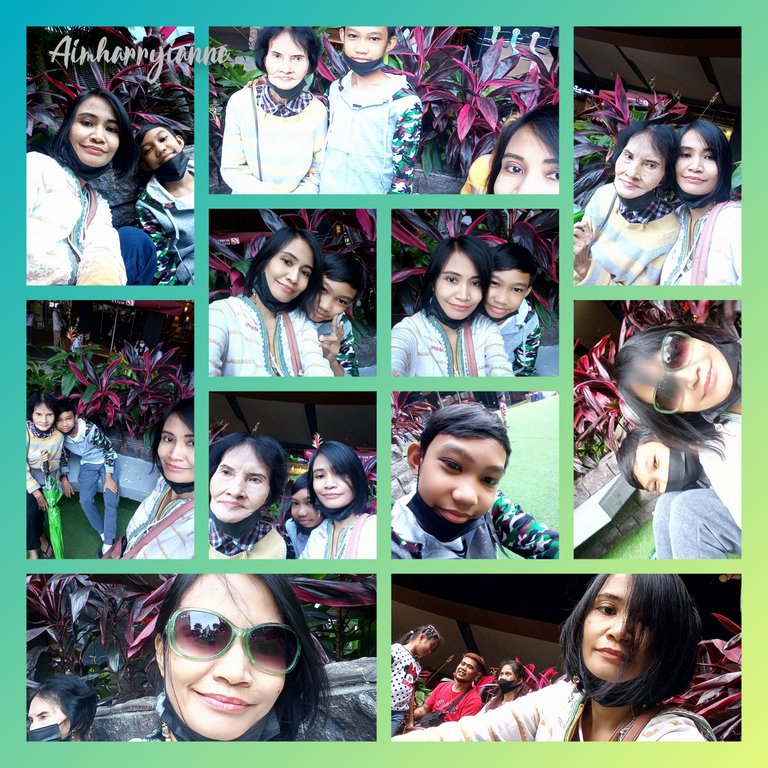 Until now there is still the Christmas decorations in that mall, so we truly enjoyed that special day in the simplest yet so happy moments. In the next photo collage you will see some of the displays inside the mall, the artwork and at the wall.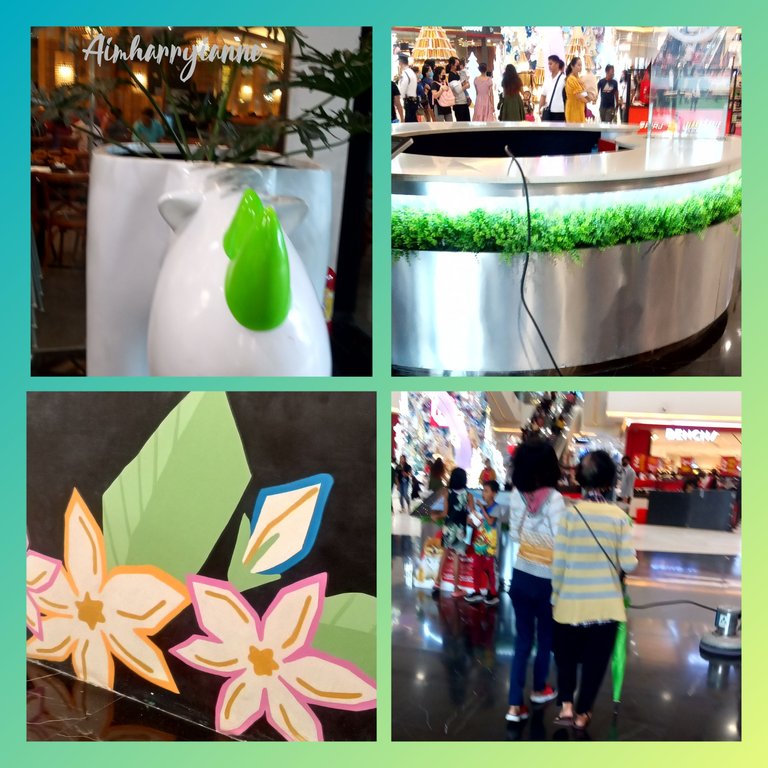 We ate our lunch in Greenwich Pizza Foodchain, where the foods are so delicious but very affordable. That was my treat for my Mom that day where she turned 81 years old. Even the foods are simple for me it was very special not because of the taste but because I saw the happiness of mom and of my son @czander( it was his Hive closed account 🙂). It was our being together that made my day complete, ❤️ and I know Mom and my son felt the same way too.😇.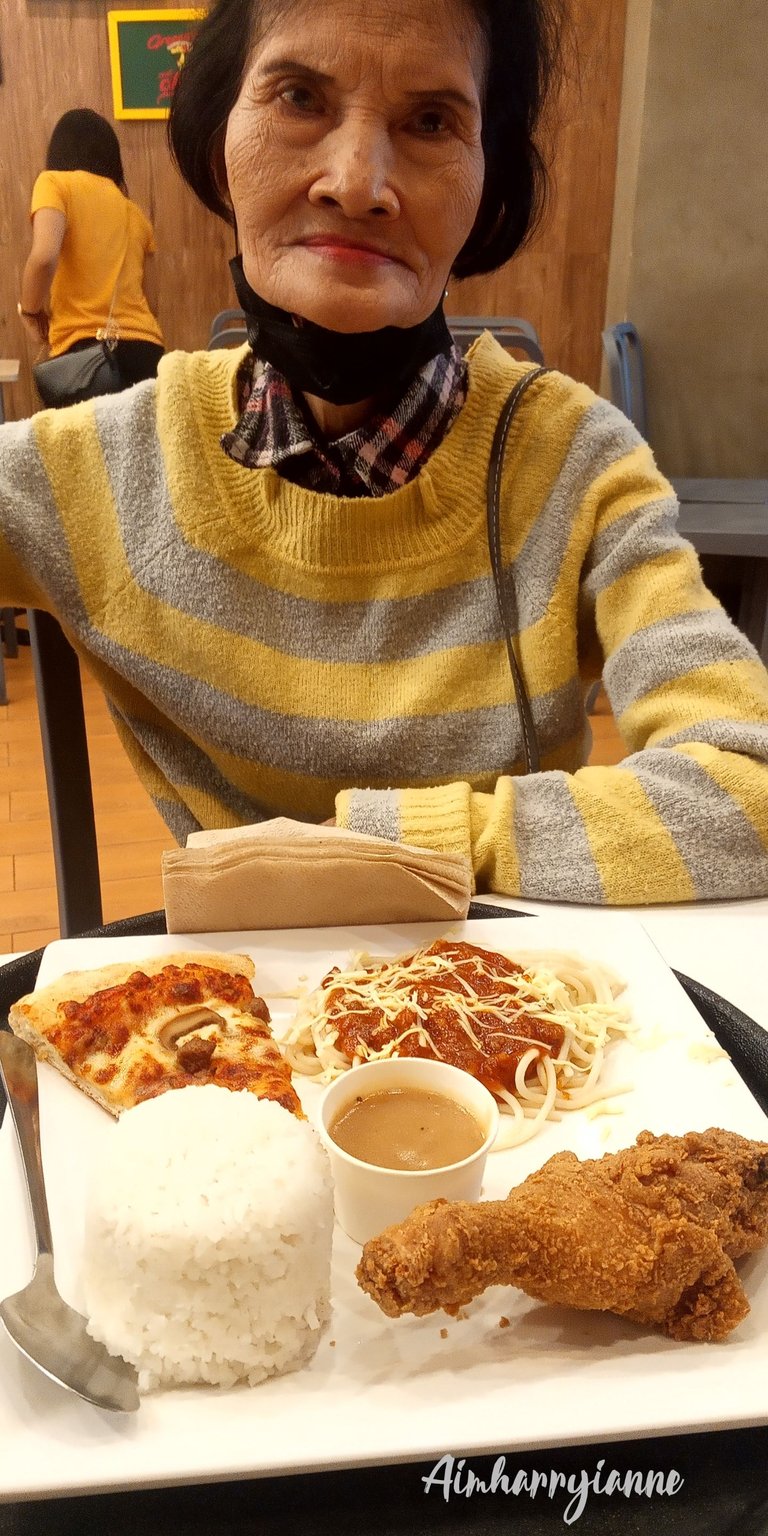 This is my Mom, I thank God❤️ that He blessed her with strength and good health until now, and I am always praying for her health and happiness 💞.
Here are some of our photos during our lunch.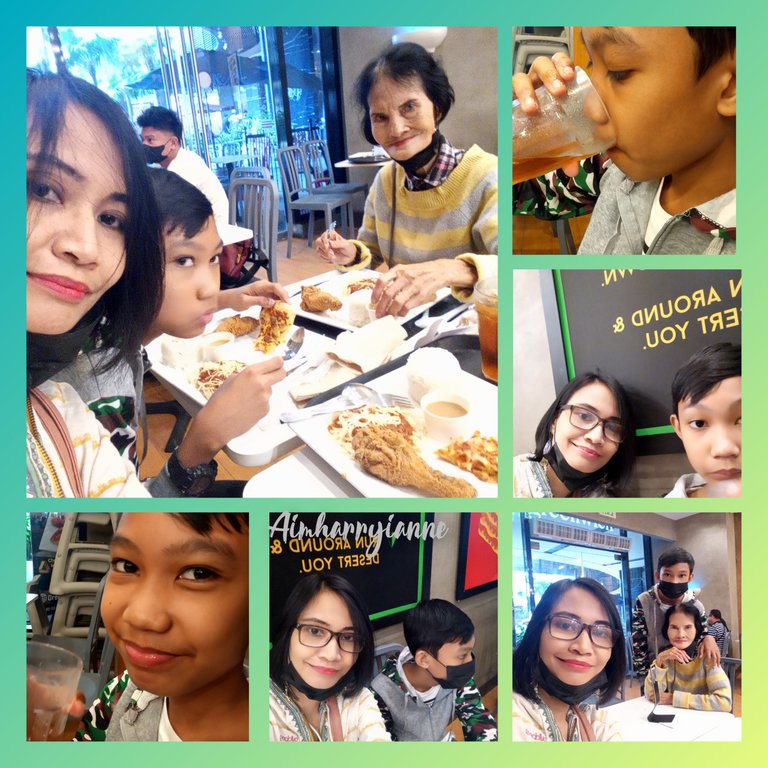 While waiting for the food, I took this picture which is simple yet so meaningful and beautiful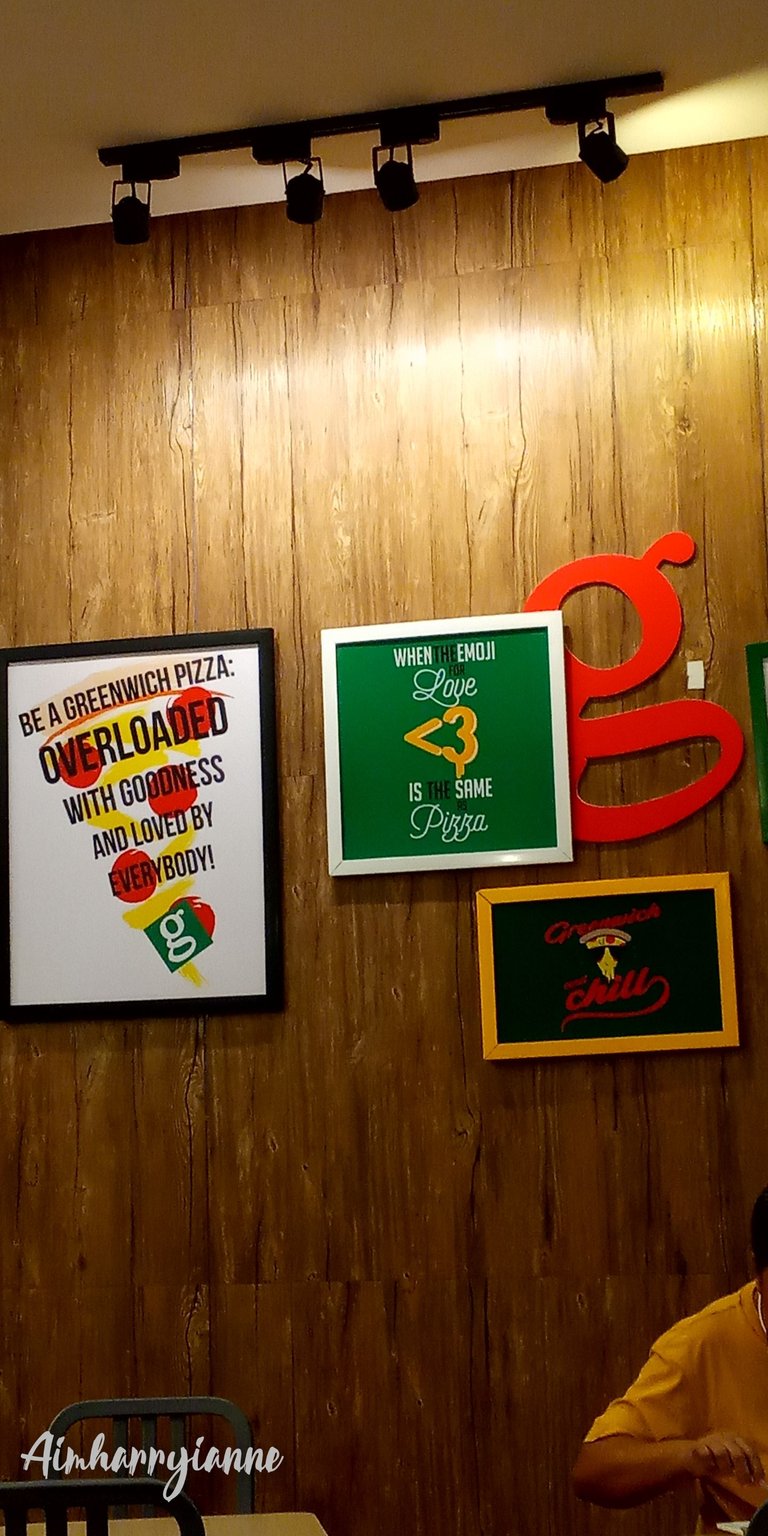 Simplicity is beauty hehe.
After the lunch, we walk around the mall, we spent time in the center part and there we captured different photos and video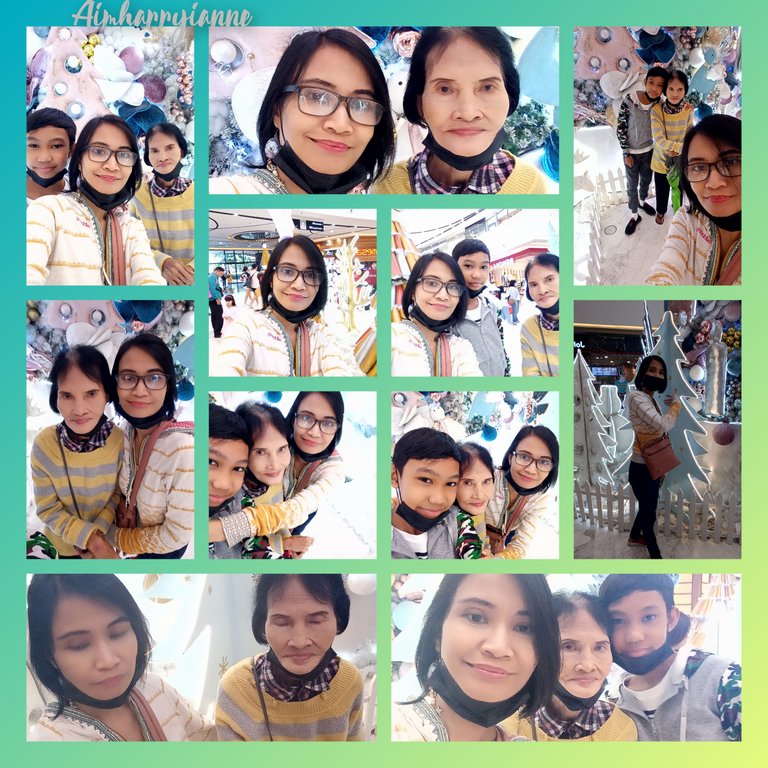 While we were walking out of the mall, we unexpectedly saw our family friend and my son's classmate in elementary.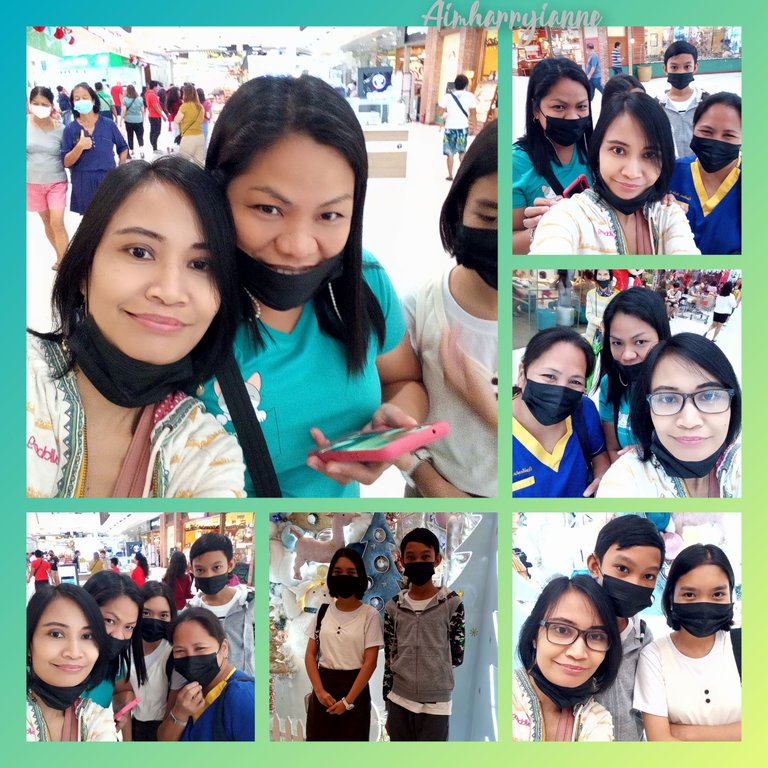 It was a very happy walk at the mall while celebrating my Mom's birthday and bonding moments too with my loving son❤️😇 that made me smile😊!.
Happiness and peace is always with us if we will only choose to appreciate it even if we are in the middle of different challenges and chaos. As long as we are happy and being with the people important to us and God is in our life..
Seeing the smiles and contentment even in the simplest things is truly fulfilling. It is not about the material things, or the extraordinary foods and things but the moments spent together is the source of happiness.😇🙏
Always keep a beautiful smile like this 👉😁! And let God be the center of life forever and always, be kind and stay humble, Don't forget to pray🙏..surrender life to God, all the glory be to God, through Jesus Christ our lord Amen. Have a blessed night!!!❤️❤️❤️🙏😇
All the pictures and videos are mine.
---
---