A Very Long Journey. But very Fun
Last year my friends and I traveled a very long way, spending about 10 hours traveling, by car. This is really a very long journey and very tired and boring, but we still have to reach the target of what we have planned, so that our shared desires can still be realized and arrive at our destination safely. So on the way, we all felt thirsty and hungry, because we left from the beginning when we left the village, all of us had not eaten. so we had to find a place to eat first, so that on the way we would stay healthy and fresh, something unwanted would not happen such as weakness, nausea and so on.
Unfortunately, we saw it for a long time along the way, there wasn't a single place selling food, but all of us in the car were okay if we didn't get food. Because we know that our journey has not yet reached the city, and we have to be patient for a few more hours to get to the city, and in the city we can go to a place where good food can satisfy us all.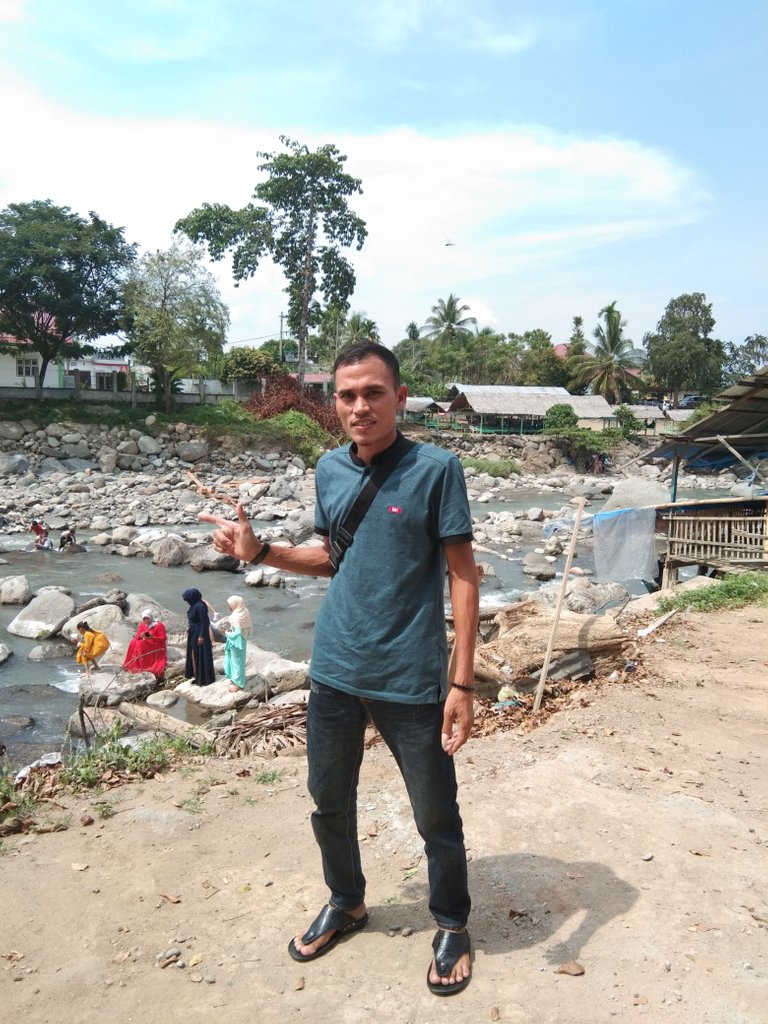 But because our journey is still far away, and even getting to the city takes a few more hours, then my friend and I changed our minds, didn't think about looking for food anymore, and now we will plan to go to a place we have never been to before, and recently the first time we came to this place, yes this place was named Cave of Seven. Because in this cave there are seven tunnels, long tunnels and I did not dare to enter the cave as shown in the picture below.
My friends and I didn't dare to go inside to look further, because we newcomers didn't understand enough about the cave, so there was a bit of fear, and we could only see around what we could reach.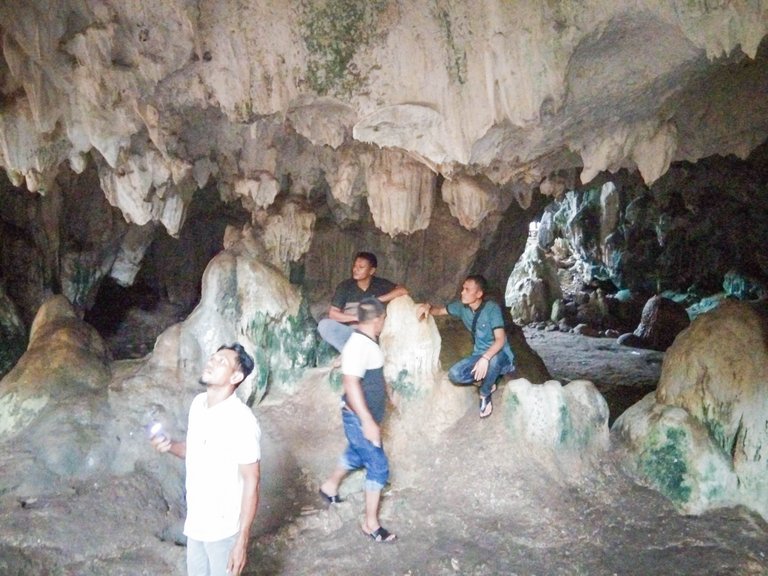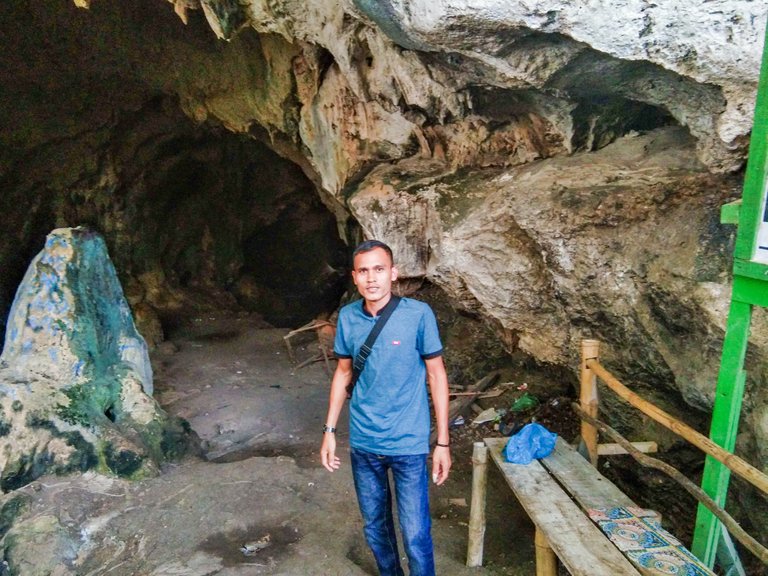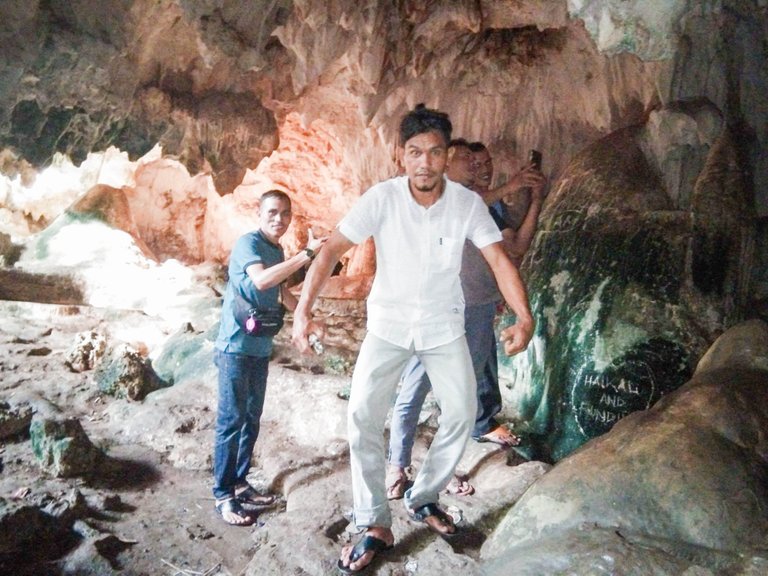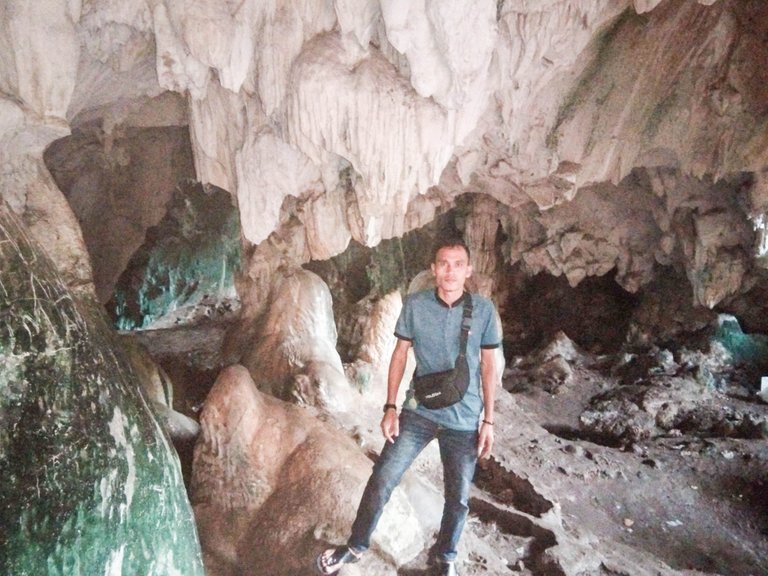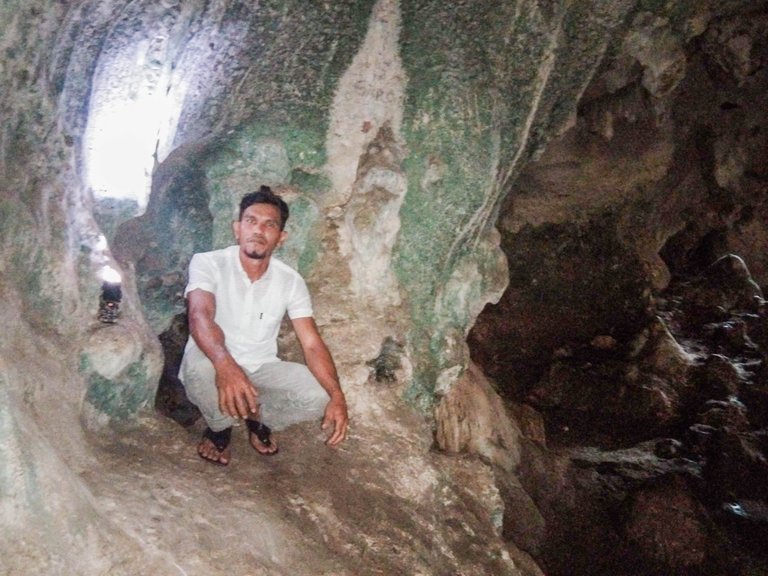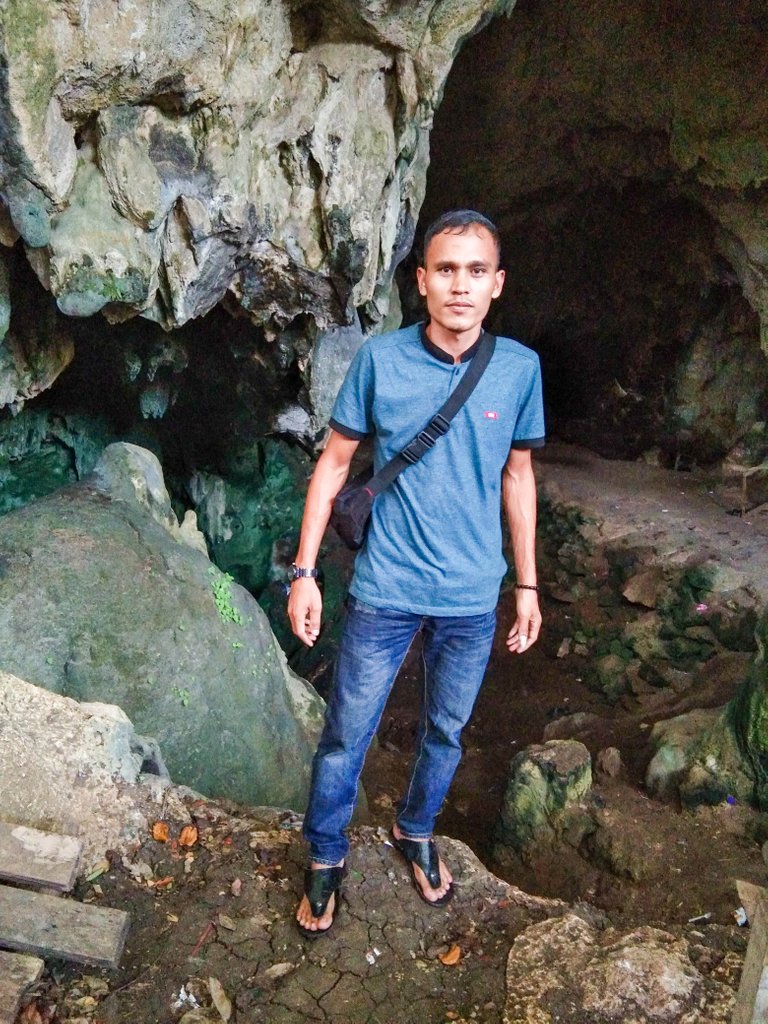 And we are here taking photos with our own style, even though it's not cool but still taking photos to make it memorable, and as proof that we have come to this very beautiful and good place, it is also very interesting here. Actually, there are still lots of interesting photo spots inside, because we didn't dare to go in, it was very dark inside, So we took photos outside just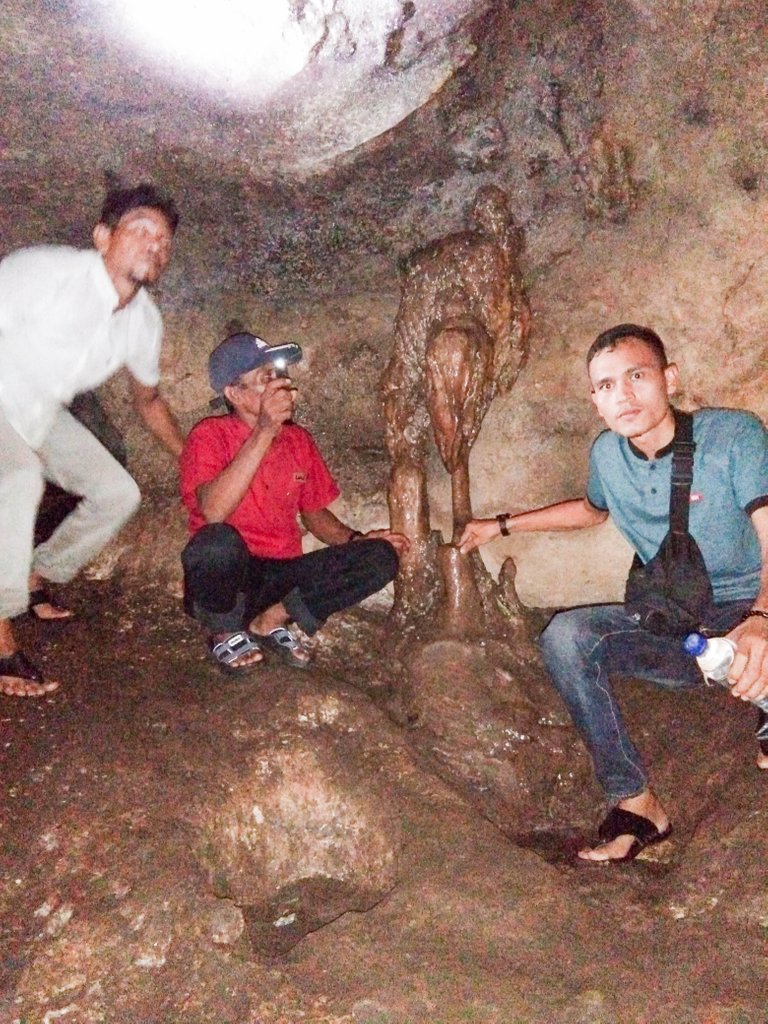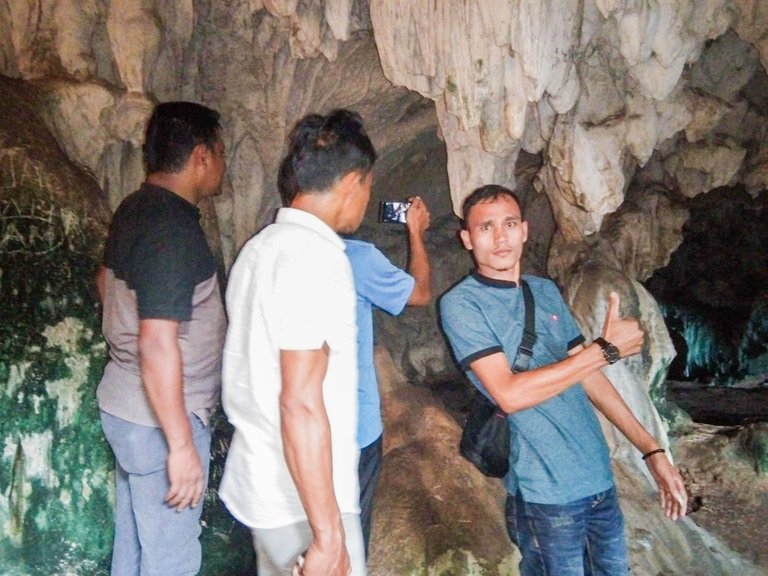 Then after that we set off to continue our journey. Because our goal is just to walk around all day, while visiting good tourist spots. Well, after an hour we continued our journey, finally we arrived in the city. Because it's time for midday prayers. Before looking for food, we went to the mosque first to perform the noon prayer. After we finished our new midday prayer, we went to a place to eat. Here we eat and drink quite a lot with delicious side dishes so that we feel satisfied, because we were very hungry from the start, haha....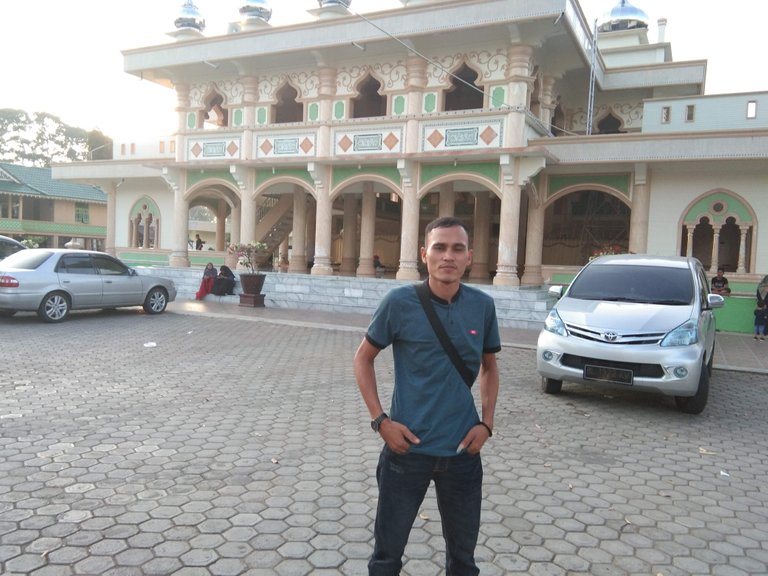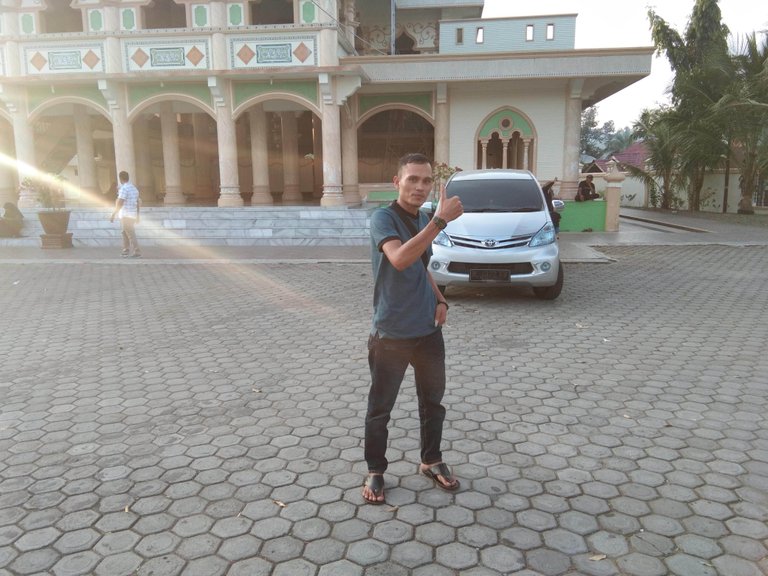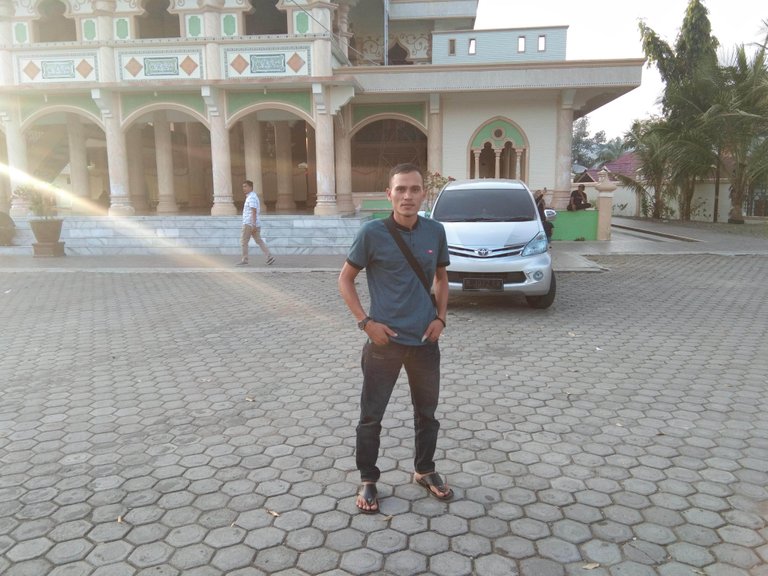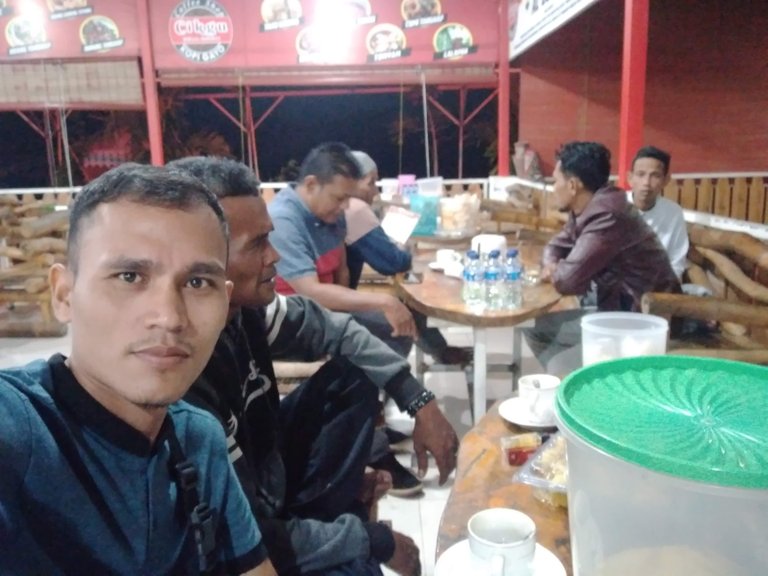 Then we are ready again to go to the tour which is named Krueng Bate iliek. Arriving here, we are very happy with the scenery which is quite beautiful with such a large dam, the water is quite cold and clear and here many people visit it. We also rest quite comfortably and the atmosphere is very cool. We feel very comfortable living here, don't want to go home again.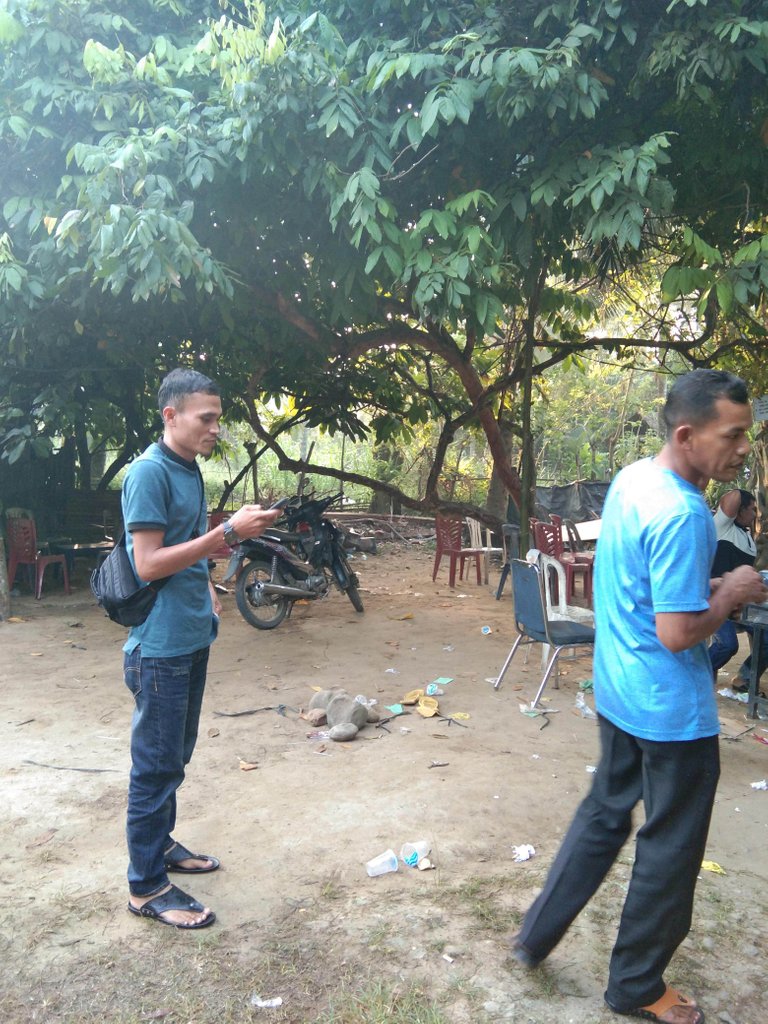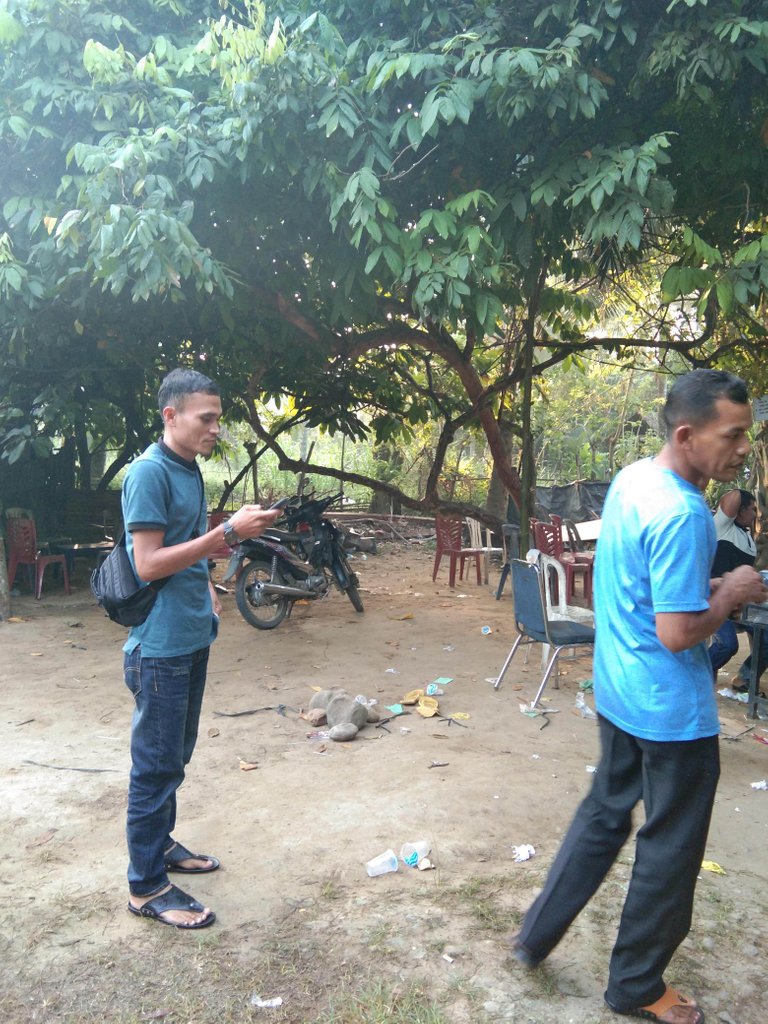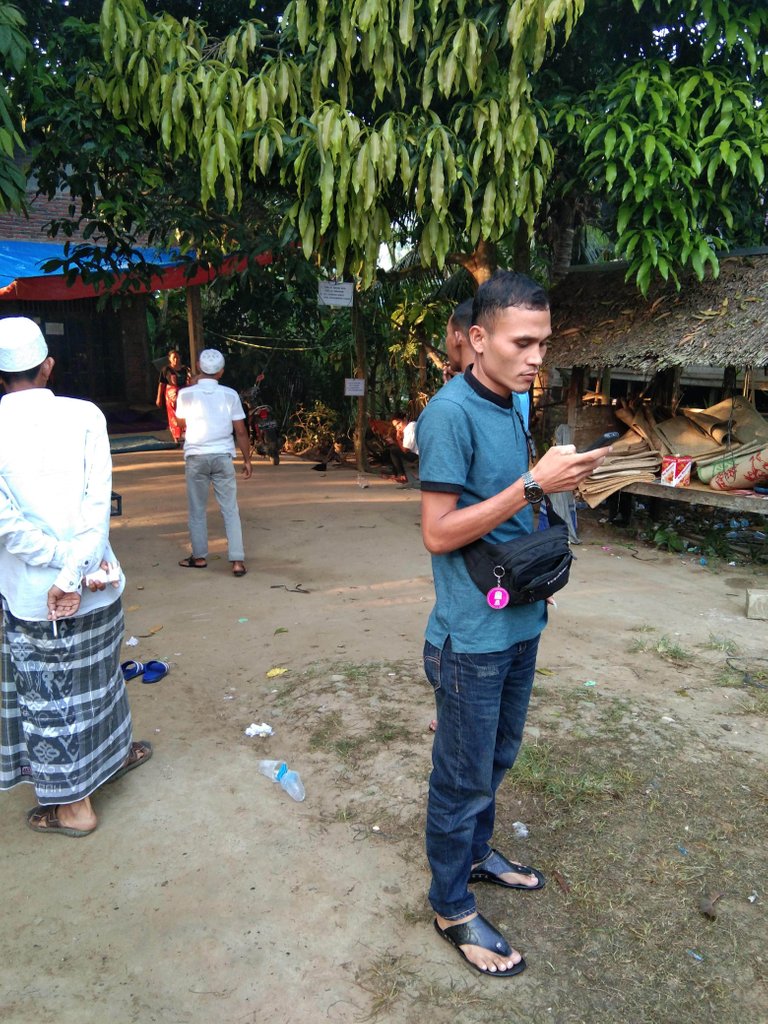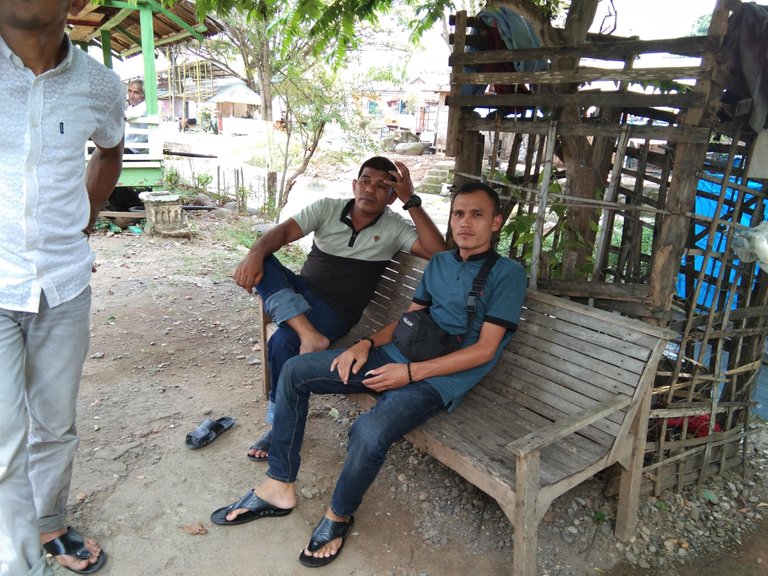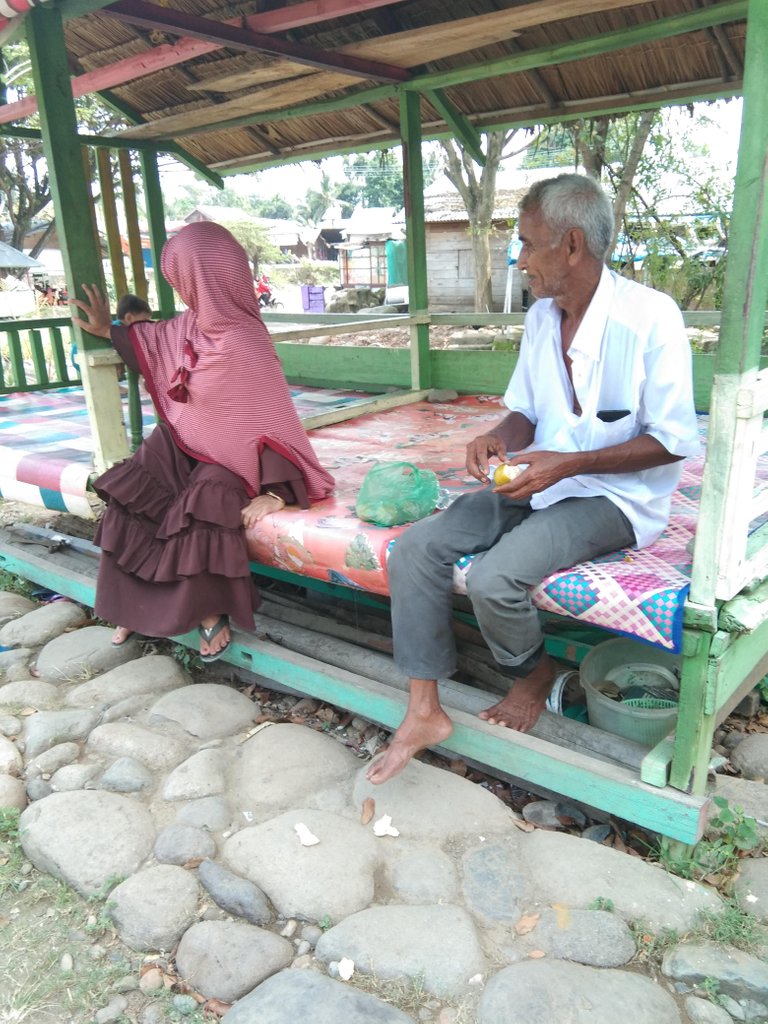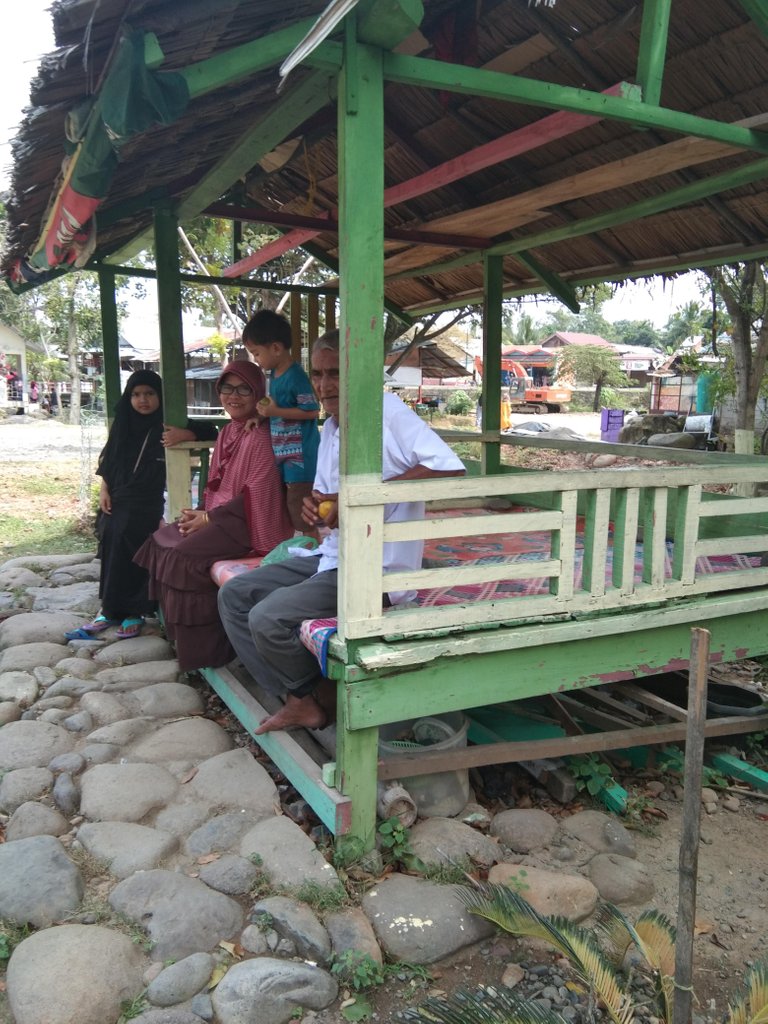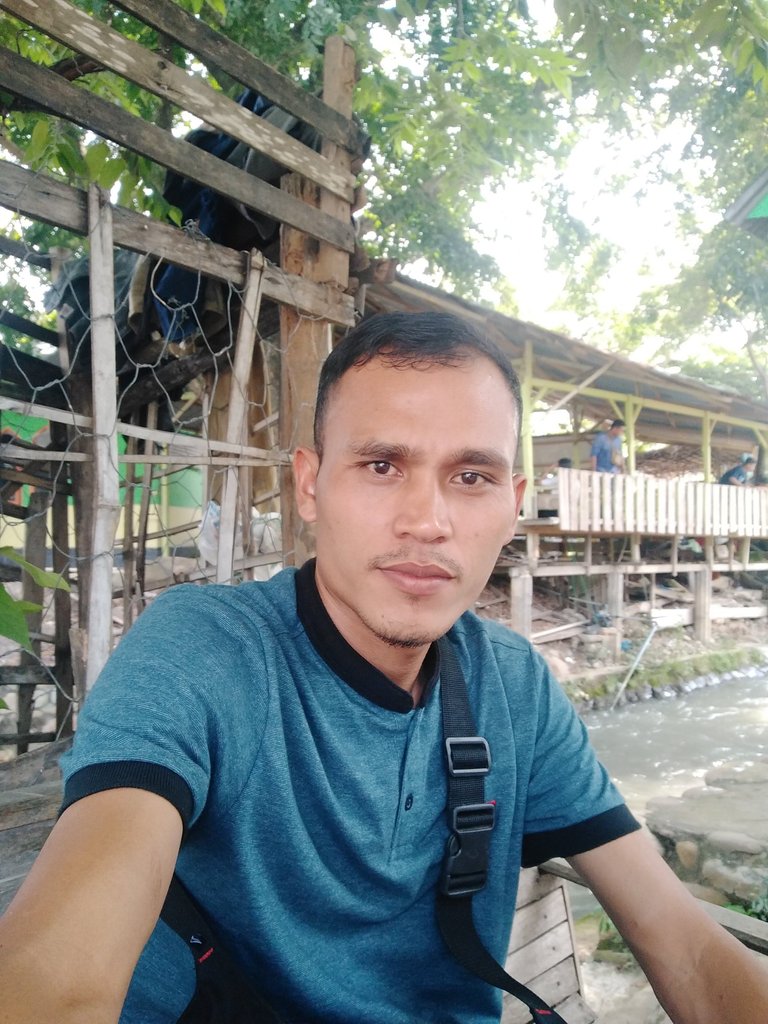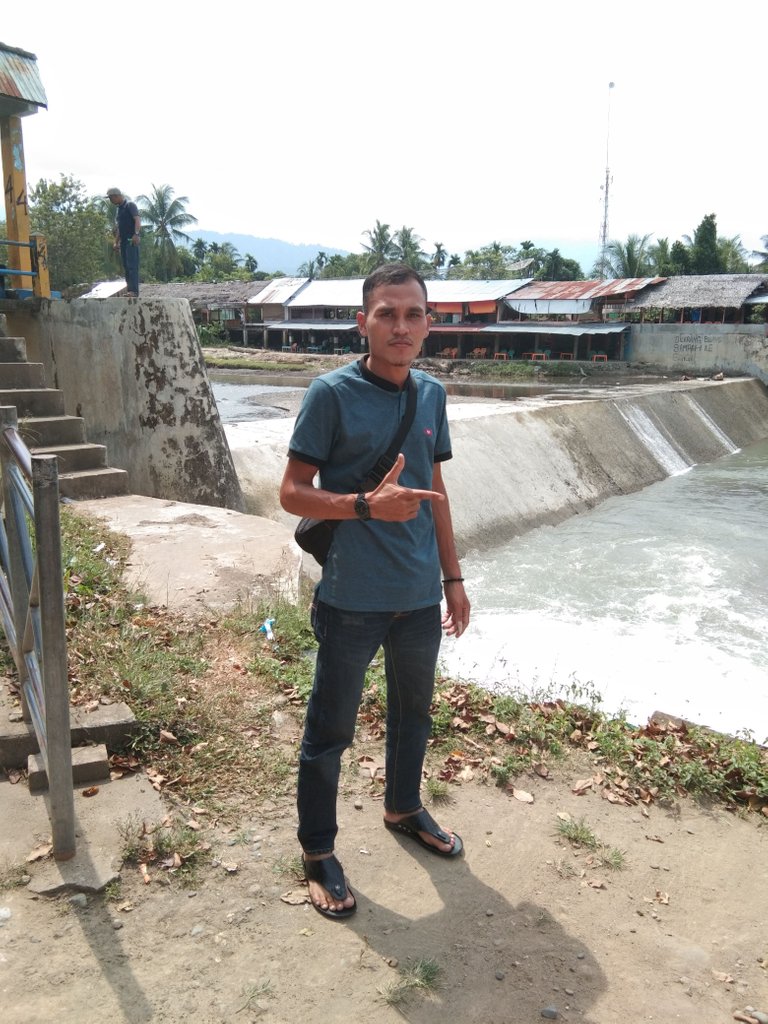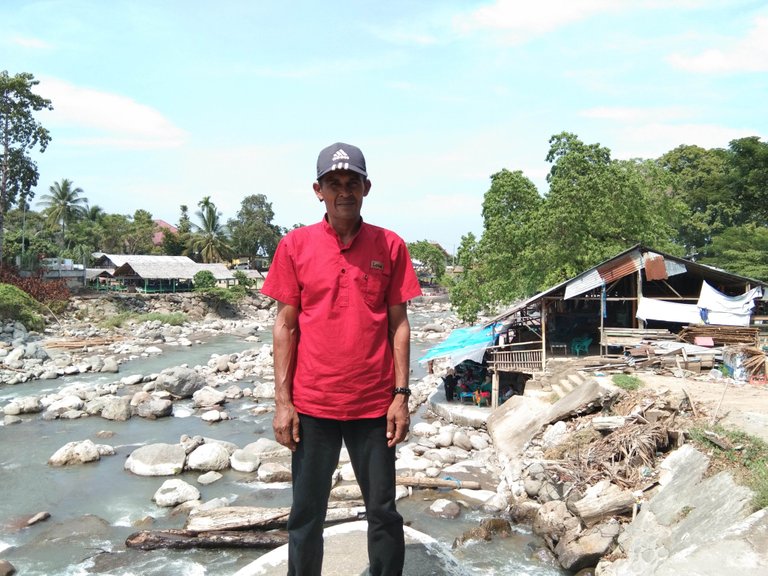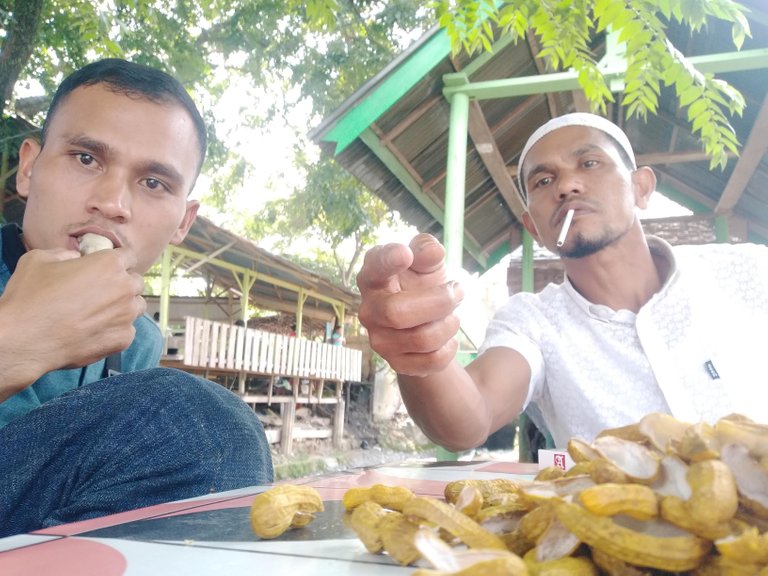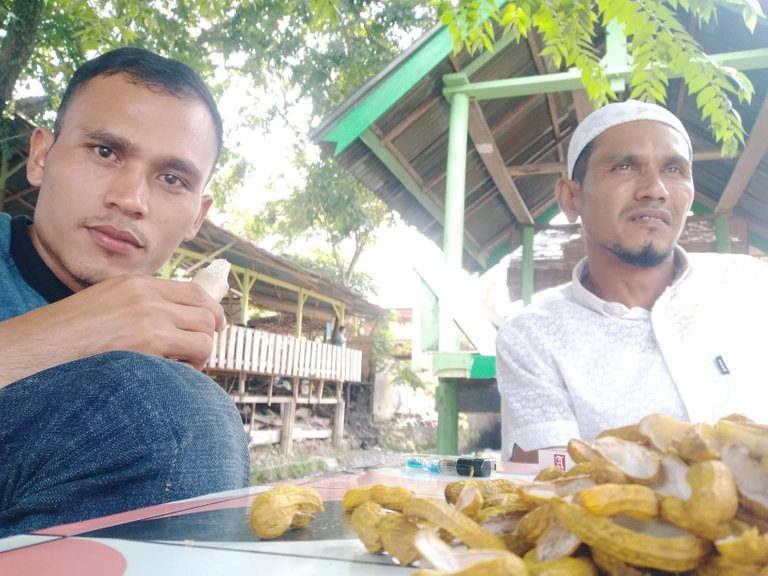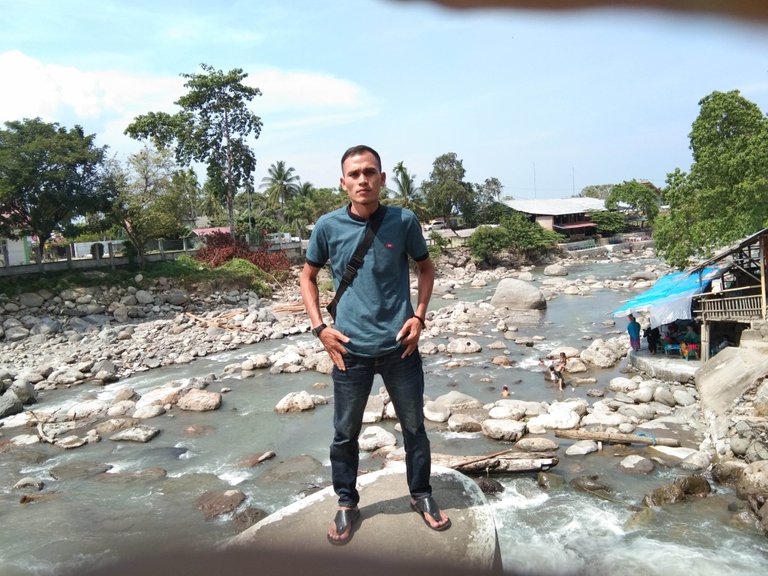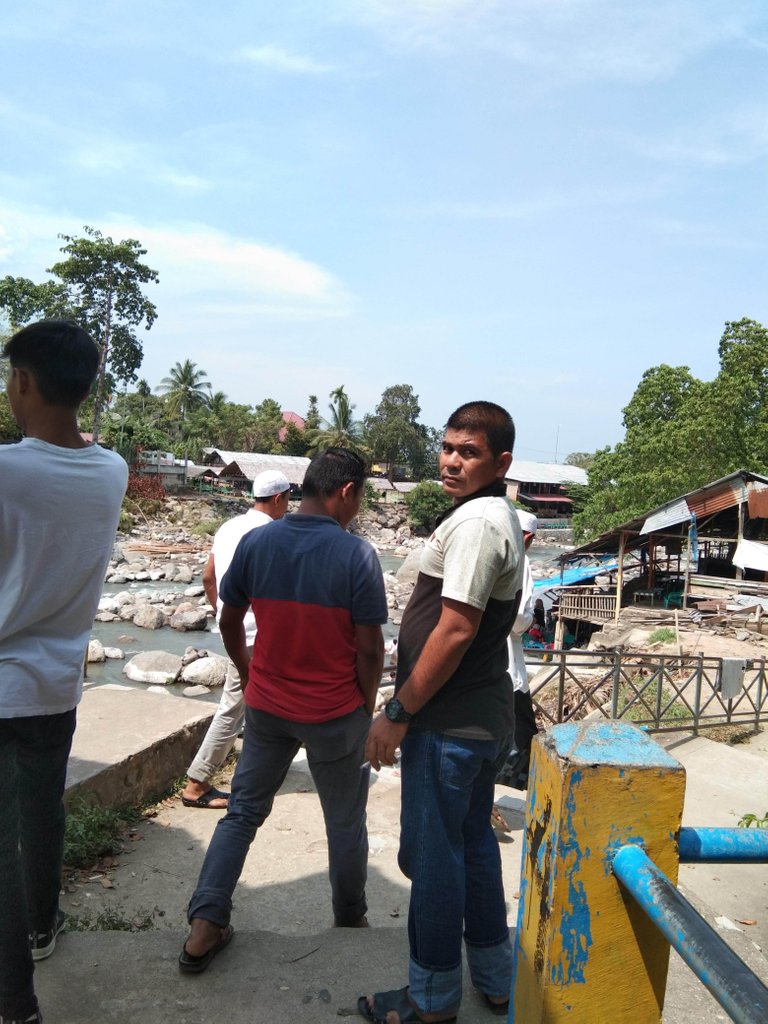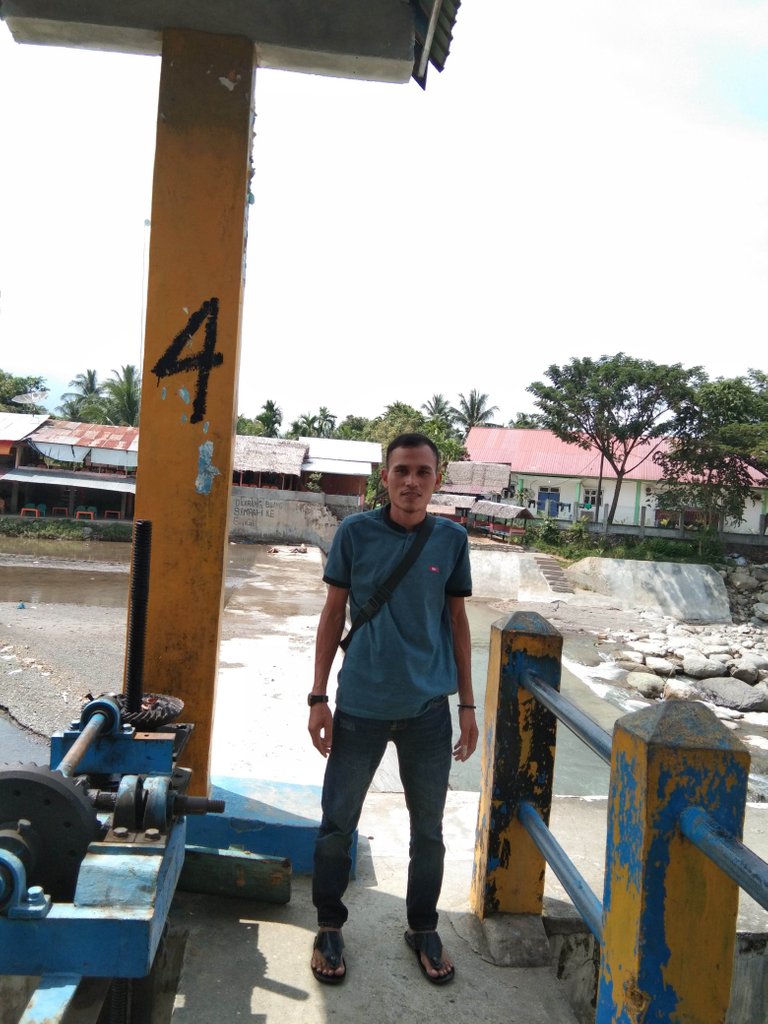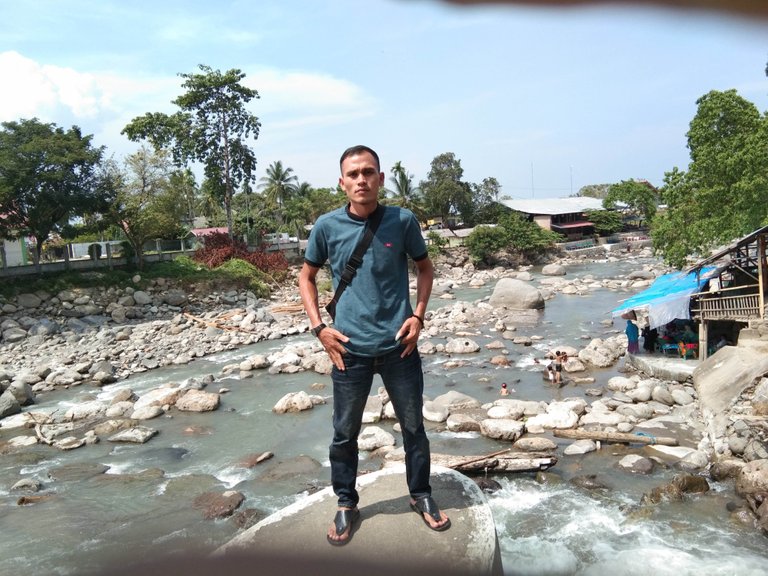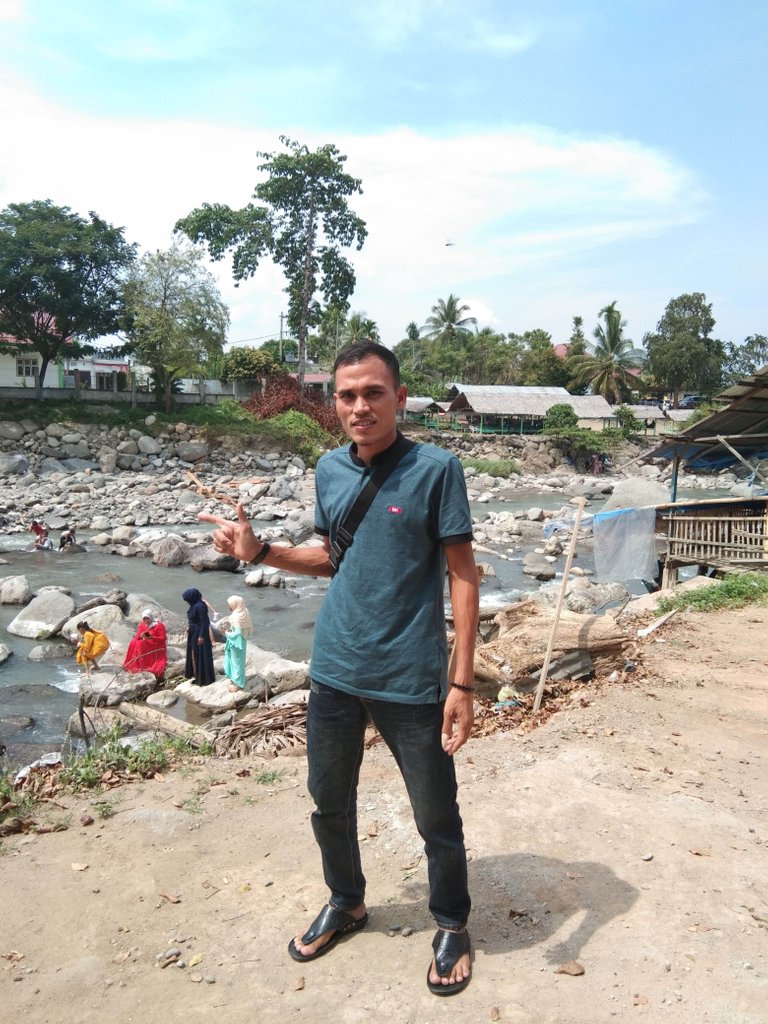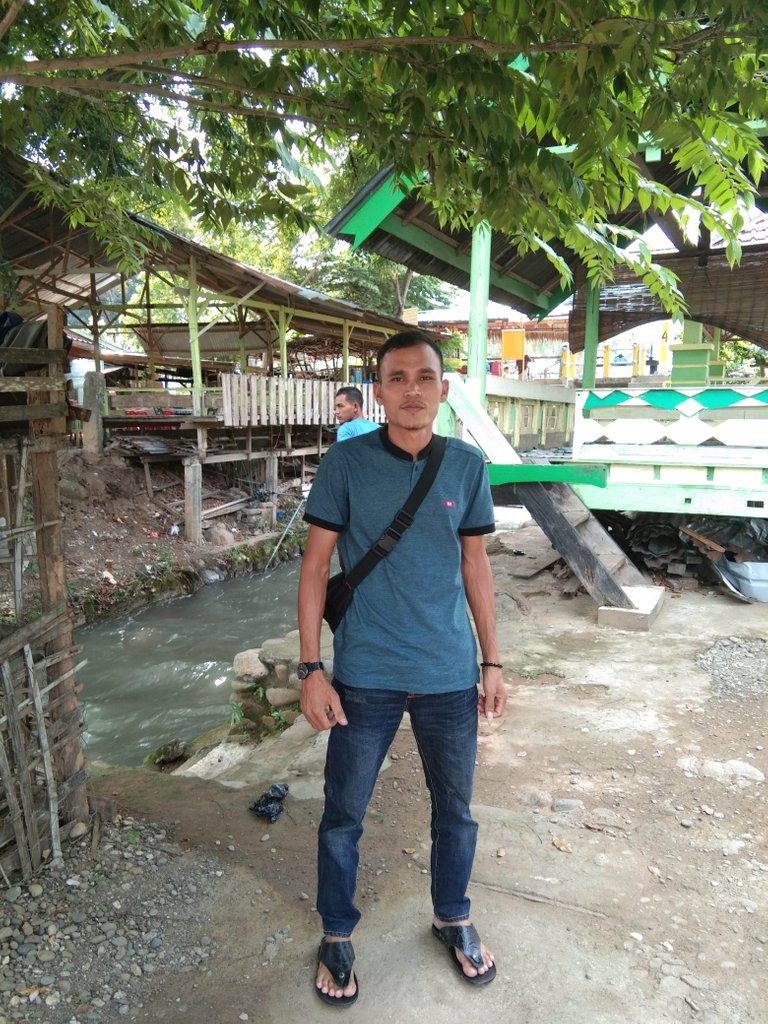 It was already late afternoon at 16:23 WIB. Agreed to immediately turn around to go home. Thank God finally got home safely. This is our journey at that time...
That's all and thank you. See you again at the next opportunity.
Greetings from @ajirdeal
---
---