As a result of the flood, many houses were submerged.
Hello friends, wherever you are, I hope we stay healthy and smooth in our activities. And I'm back in this community by showing some pictures taken by my friends
Flood is a condition where a place is submerged by land area by the overflow of large amounts of water. The arrival of floods can be predicted by paying attention to heavy rainfall and clogged water flows.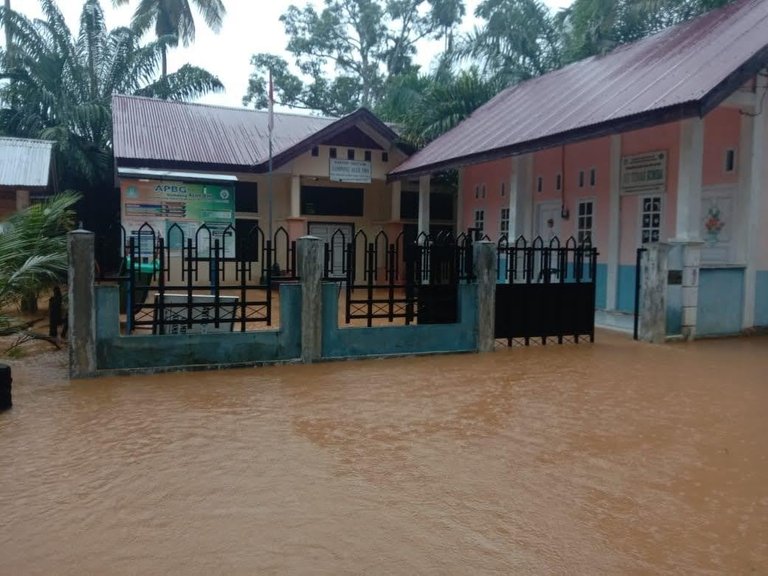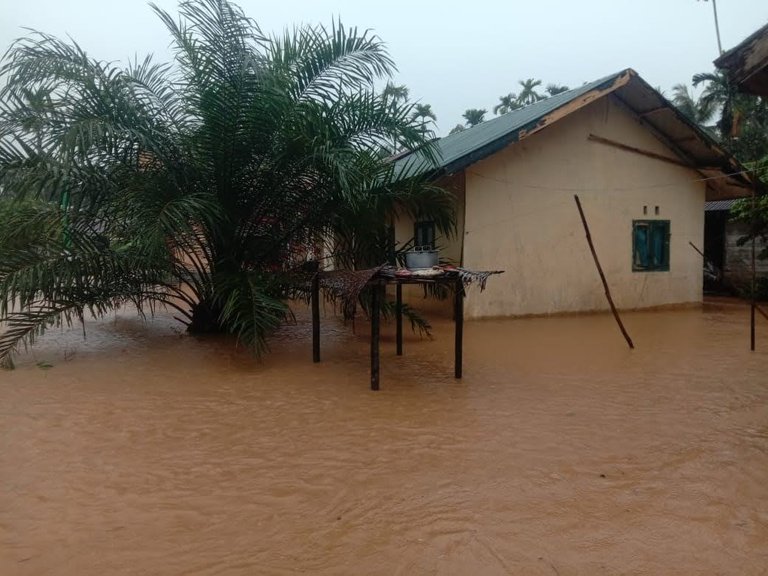 However, in general, the main cause is high rainfall or high tides. Other causes can be due to the condition of the land surface which is lower than the sea, sometimes floods can come suddenly as a result of storm winds or the location of an area with a narrow outflow of water. or levee leaks commonly called flash floods.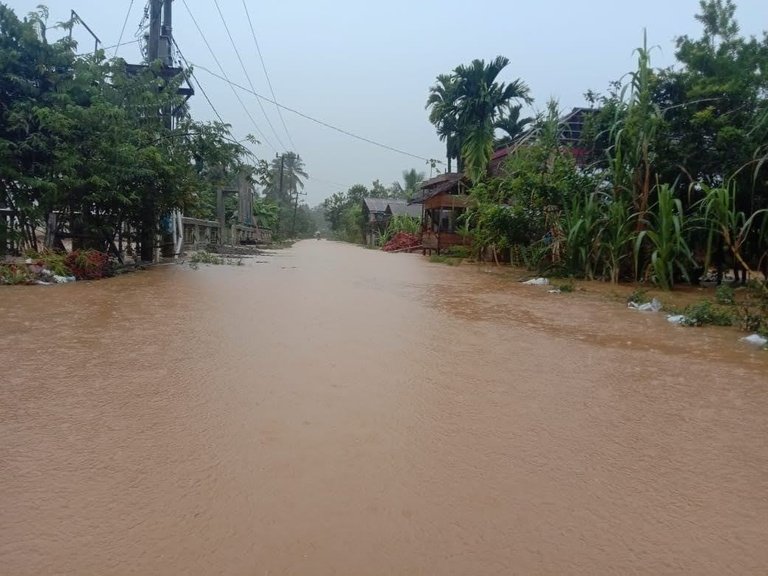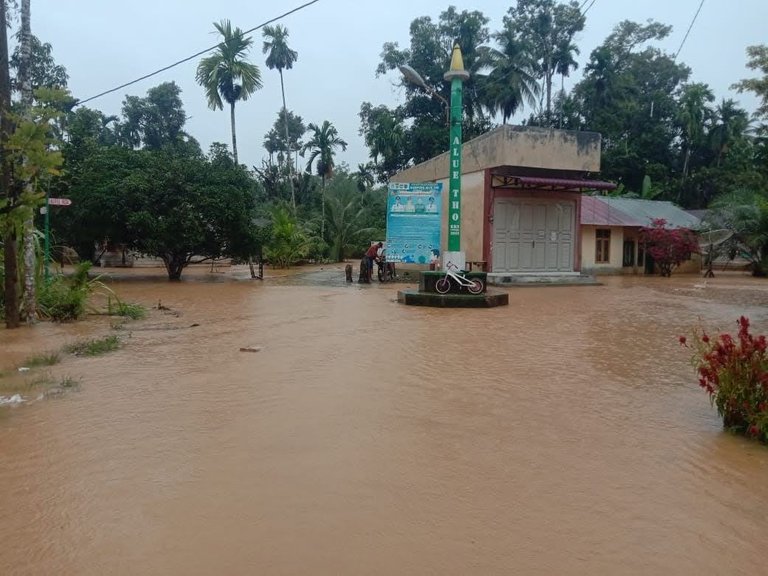 As in the photo that I show here for me to show my friends who are still in this beloved community. I took this picture from my friend because at that time my cell phone had run out of power and the battery died so I told my friend to send it.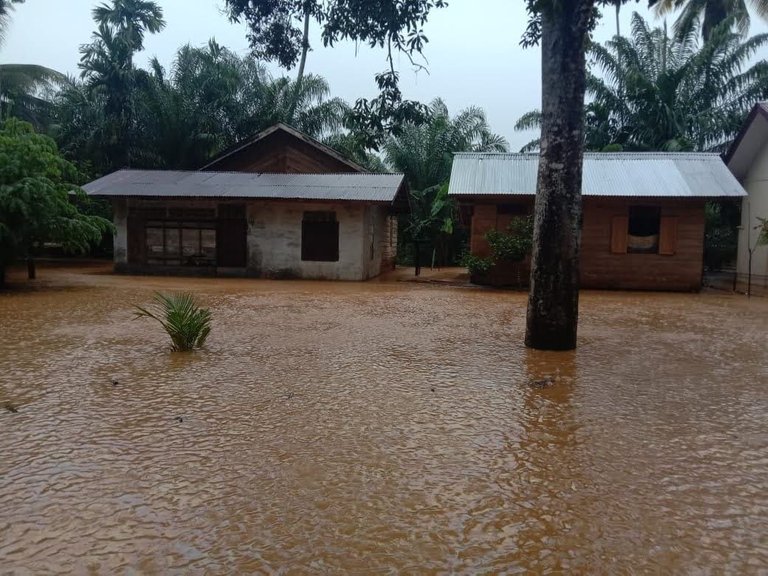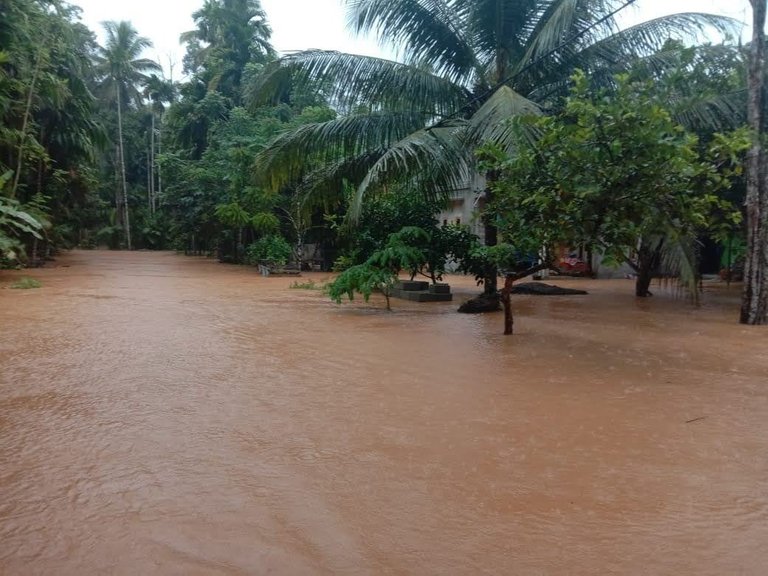 Here we can see the houses of residents in rural areas that are being flooded. Almost all of the residents' houses were submerged with a water level of more than 1 meter. But during the floods from the past until now none of our villagers have evacuated to other places because the floods in our area are only temporary,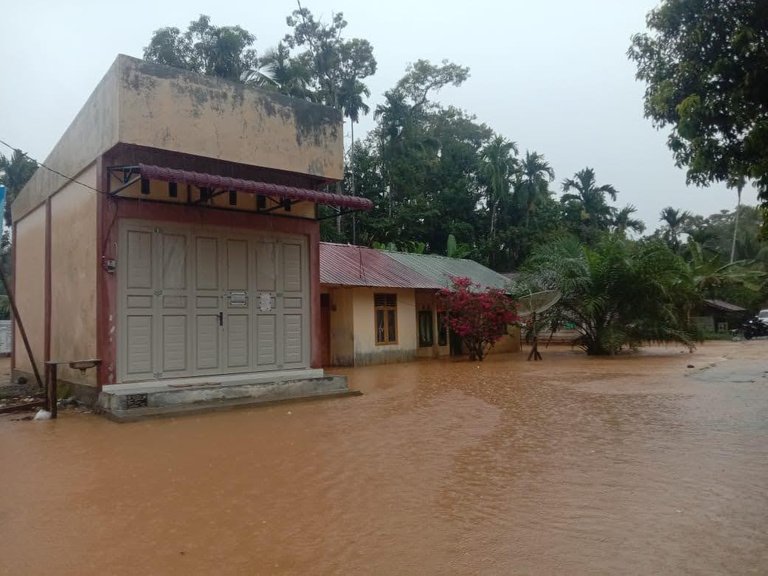 you can say that when the water rises quickly, so does when the water recedes so quickly. The longest wait for the water to recede is about 2 hours. No need to wait a few days. Because the position of this village is right on the edge of the mountain so when it floods it's not surprising and it's certain that the water rises quickly and quickly recedes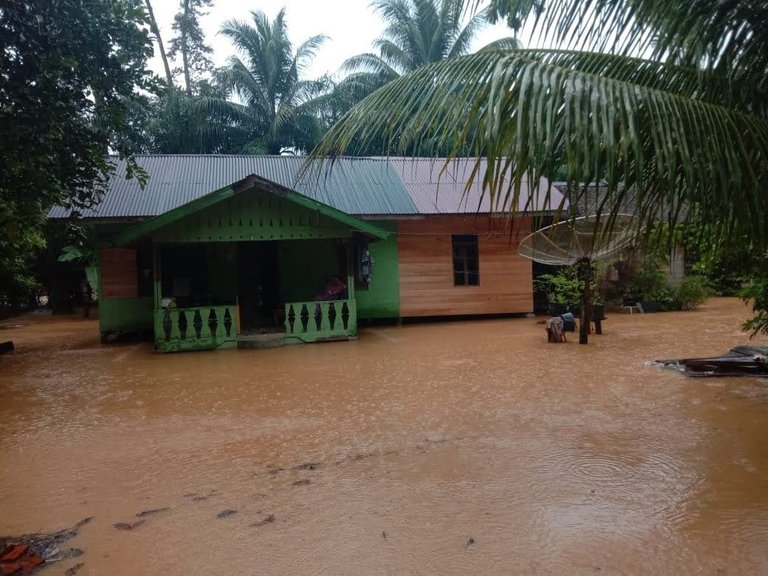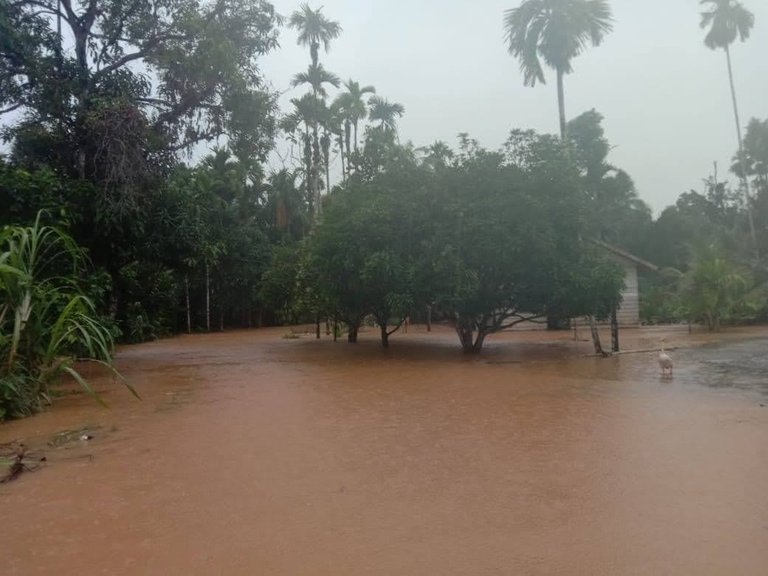 However, what caused the flooding was caused by heavy rain and the water flowing in the mountain ranges which did not stop from 3:26 p.m. to 7:40 p.m. it was still raining so that suddenly without thinking the river water had overflowed and started to rise to fill the land and enter residents' homes.
It was raining heavily not only today, but 2 months ago, we, especially the community as farmers, could not work hard outside the house to find our daily needs for food at home because in our area there was always very heavy rain. This village is a remote village whose land is low above sea level, so it is easy for flooding to occur.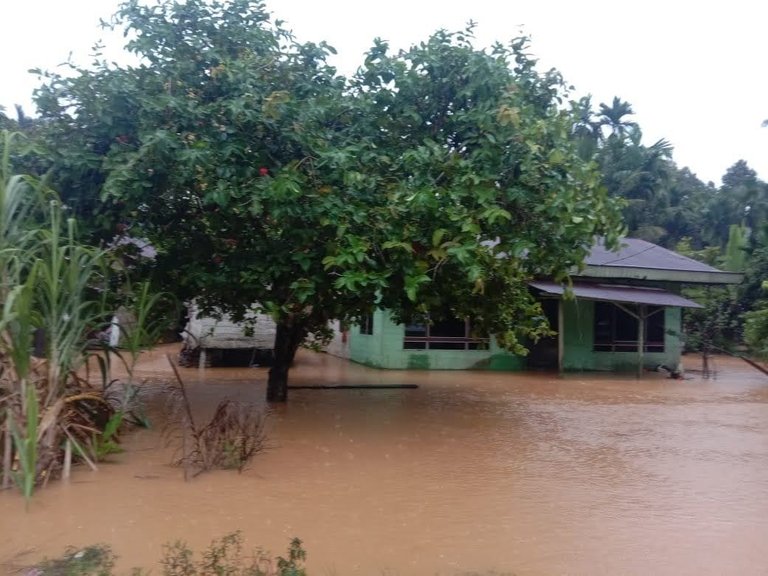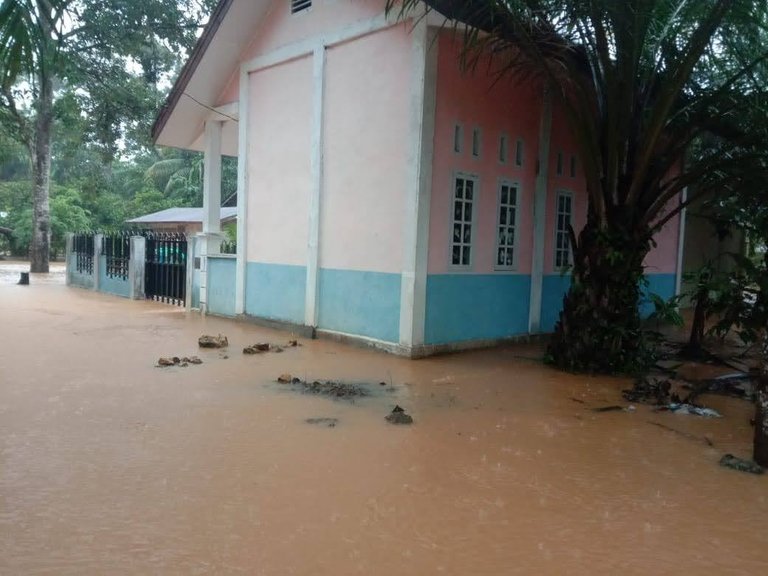 Floods are common because we often experience them, even almost once a year. Or twice a year.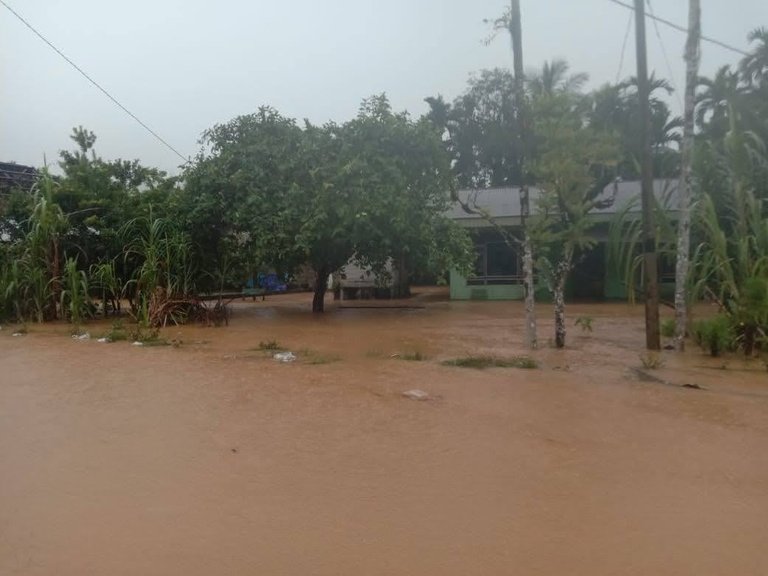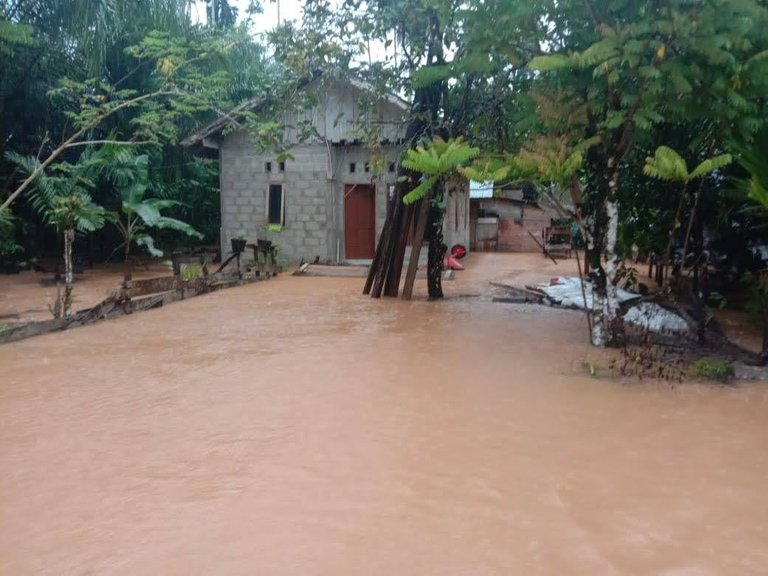 In the past, we have asked the local regional government to be able to pay attention to the villages affected by the floods and what caused the floods. And the request was received in 2020 and about 7 months after receiving the request, then the river or channel in our village was dug and cleaned so that the water flows quickly and is no longer clogged.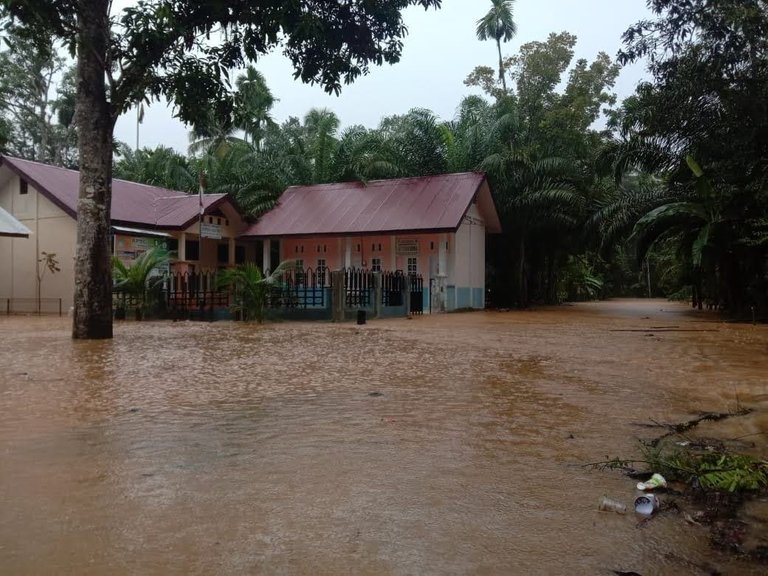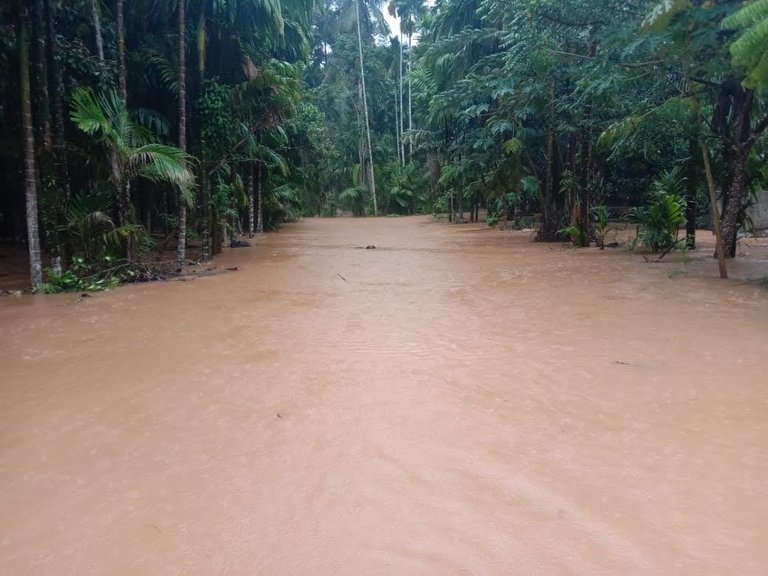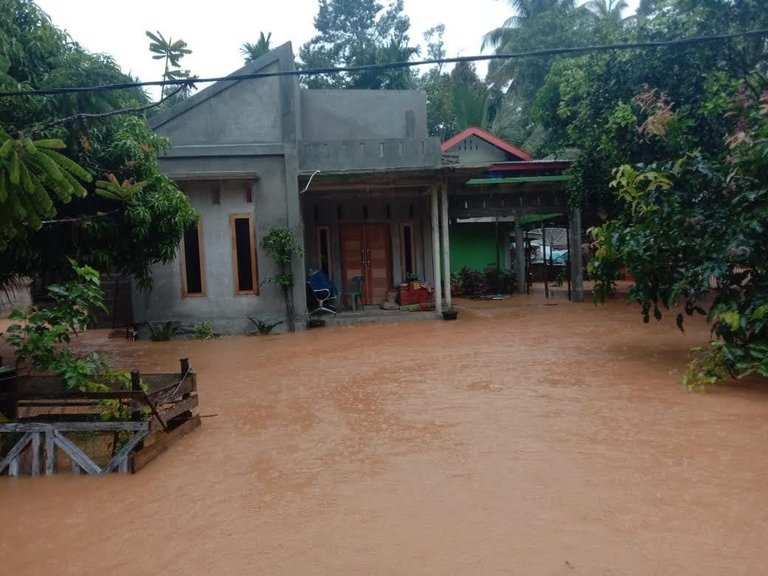 To clean up the clogged river, the government brought an excavator to facilitate the 3-kilo long cleaning job. After being cleaned for almost a year, we have never had a flood again, even though it was raining heavily, but we are still in a safe position. But in recent years there have been frequent floods. Most likely because the river flow is clogged so the water quickly rises to land and is submerged by residents' houses...
That is all and thank you. See you again in the next post.
---
---