Go for a walk with your family on holidays to get rid of boredom.
se day at home on holidays feels more bored as if the head feels heavy thinking as if it is burdened like there is a problem that has not been resolved. At first I didn't think that I was in a closed room with no outside air coming in. My head was like a pain and I tried to find medicine and then I drank the medicine, but after taking the medicine I waited 30 minutes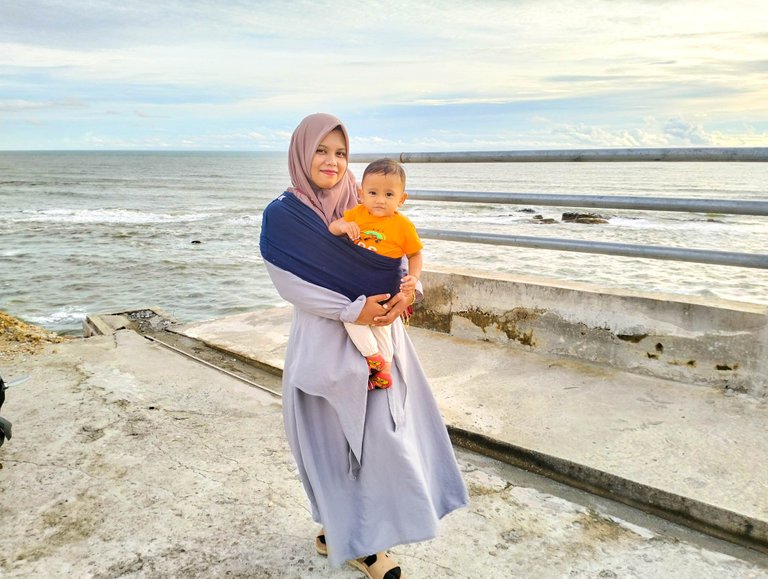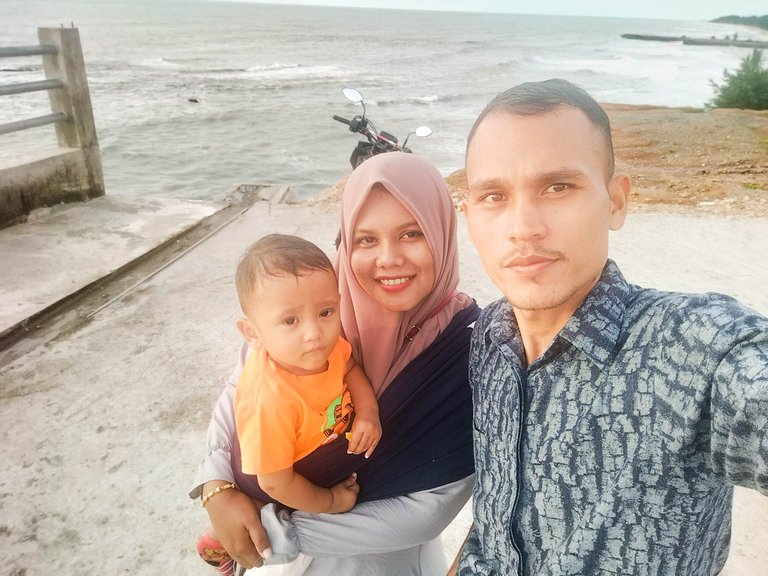 So what I feel is still the same, there is no change and I'm waiting again because I think waiting 30 minutes after taking the drug for a drug reaction hasn't really worked, and I have to take another hour. There's no change either. I go back and forth into the room and out of the room feeling increasingly bored,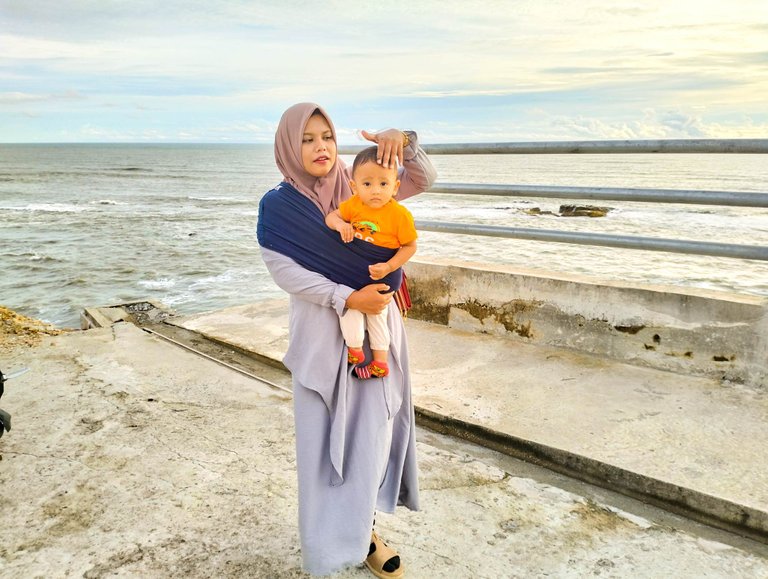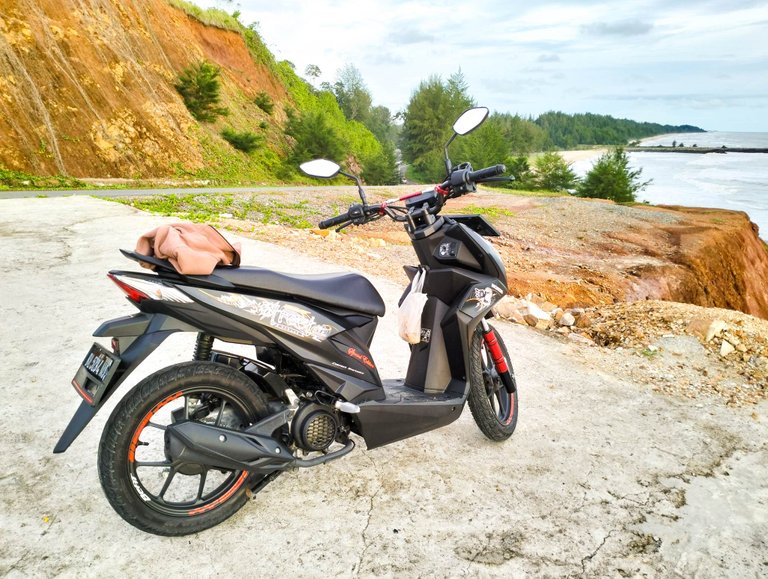 Finally it was 3:40 pm because I no longer felt comfortable in my room or at home, so I planned to take my wife and children out of the house for a walk on a motorcycle to get some fresh air to let go of boredom.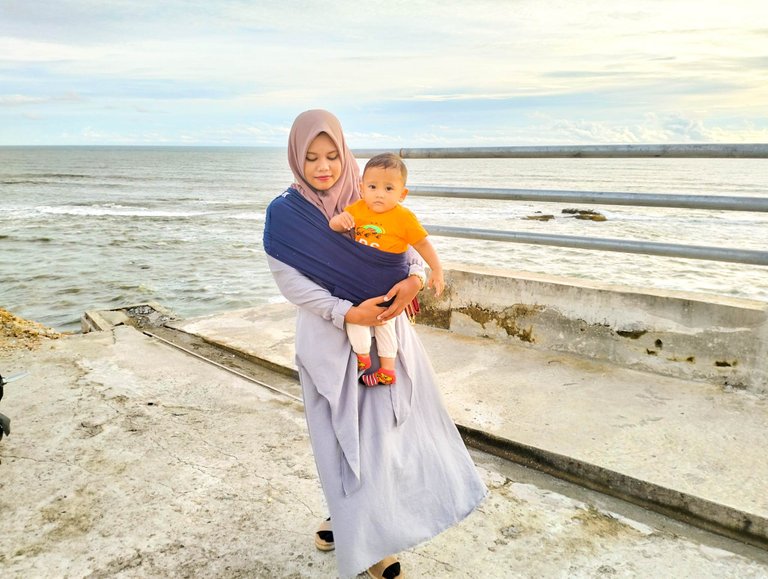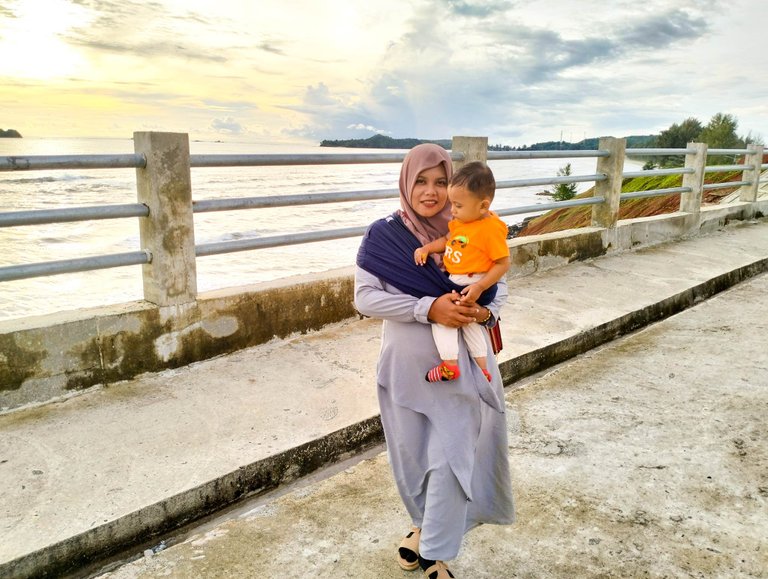 My wife really agreed when I asked her because my wife also felt bored at home all the time. He said once we have to look for different air that is cool to make our head changes more fresh and intelligent.
Seeing the time was getting late in the afternoon, then we had to get ready to go for a walk in the afternoon,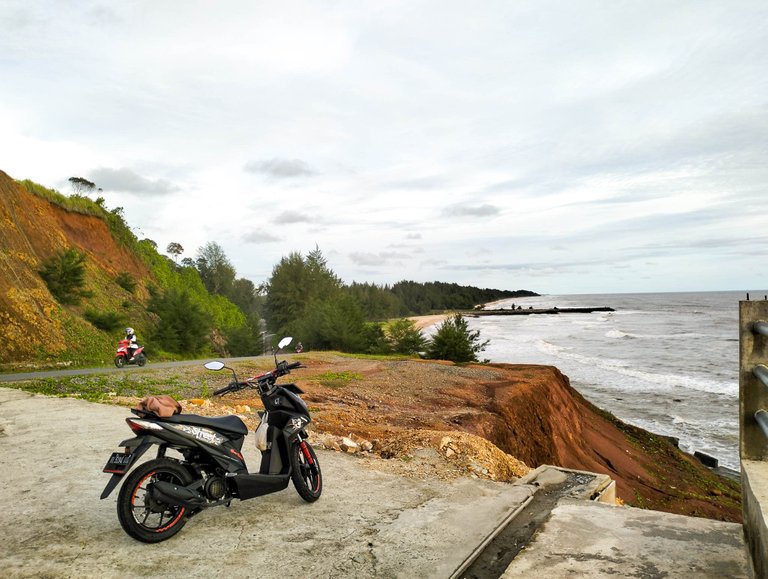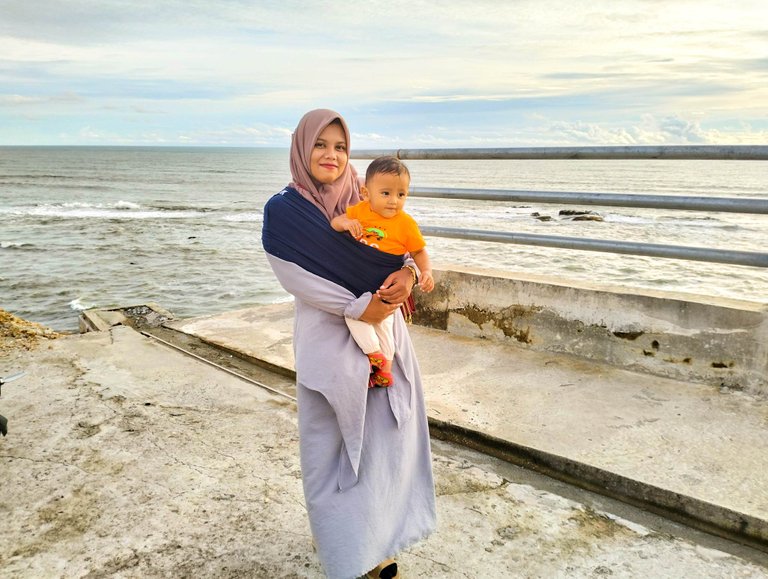 But finally we went for a walk to the district capital of Aceh Jaya. With a distance from the village to the capital city of about 15 kilos. Or about 30 minutes just got there, we go around there to kill time while eliminating boredom. Circling here and there we finally went home, on our way home we took a different direction from the one we went to earlier,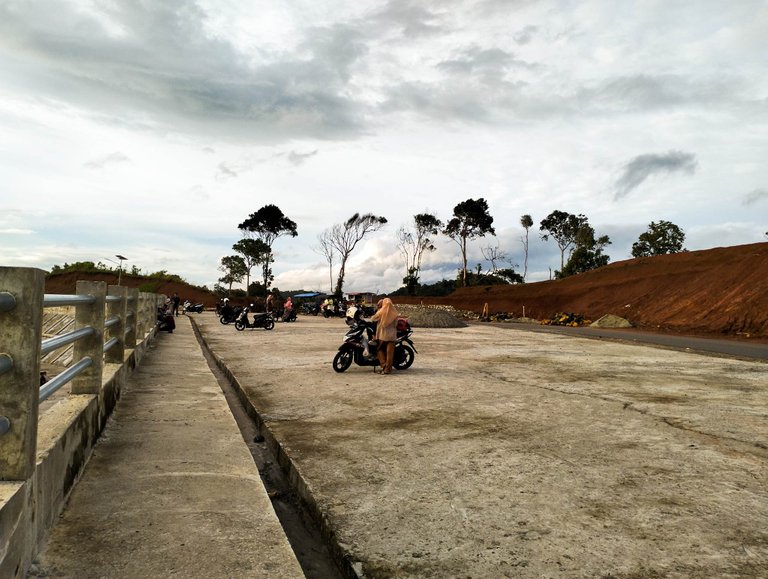 We took the path towards the sea, this route is more enjoyable because there is a cool sea breeze and it blows to anyone who walks here because it feels better and more comfortable to get rid of the heat from the hot sun.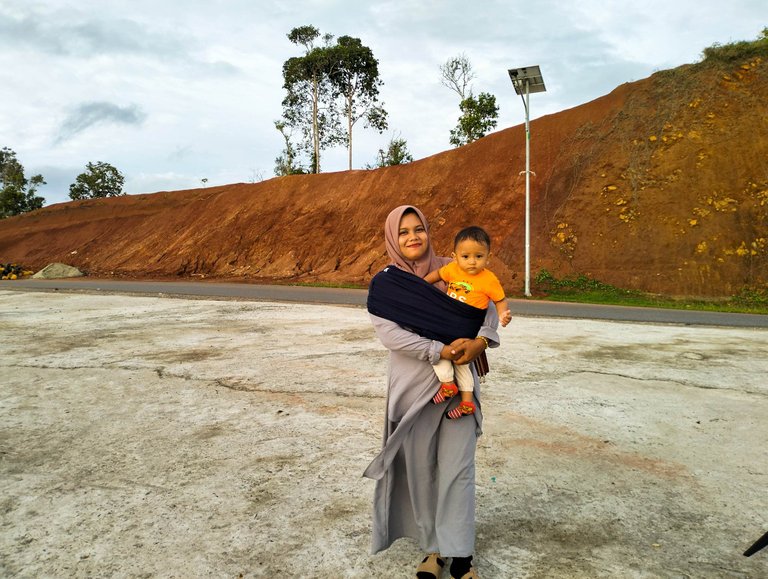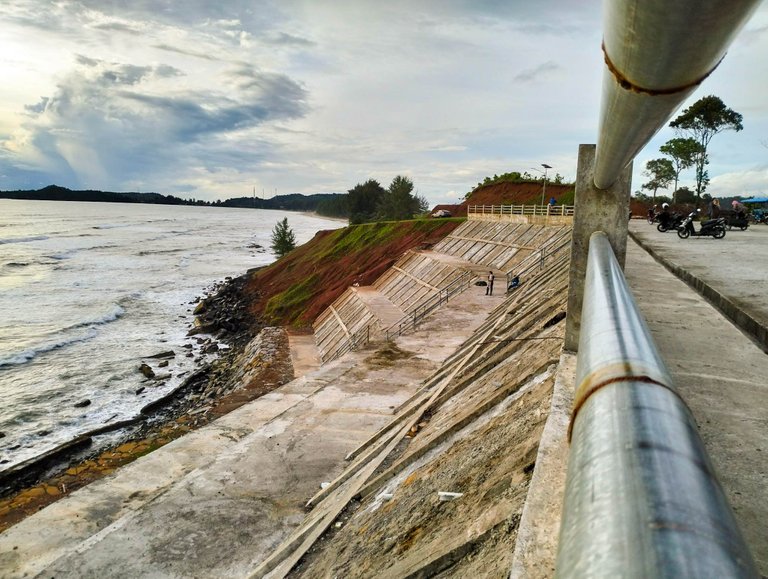 Then in the middle of the trip, we stopped for a while to see the natural scenery of the beautiful and cool sea with the wind that always blows without stopping at this place, this place is often called the gonong ketapang tour, Aceh Jaya Regency.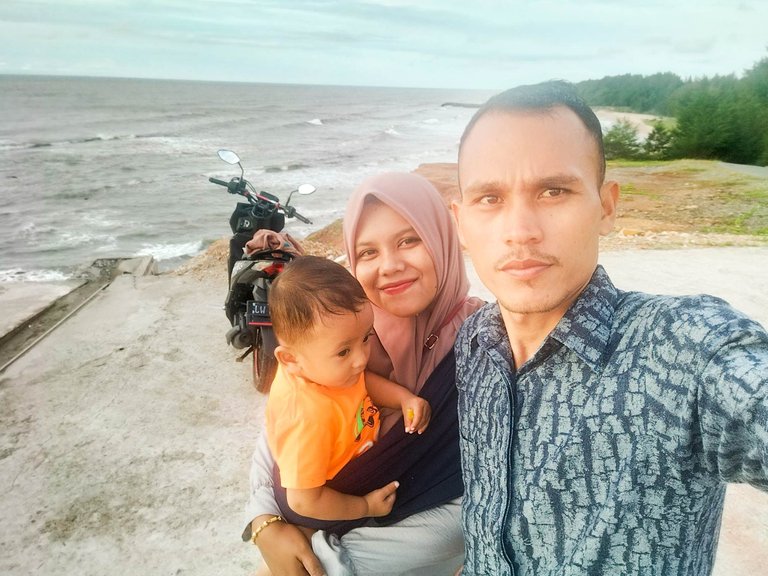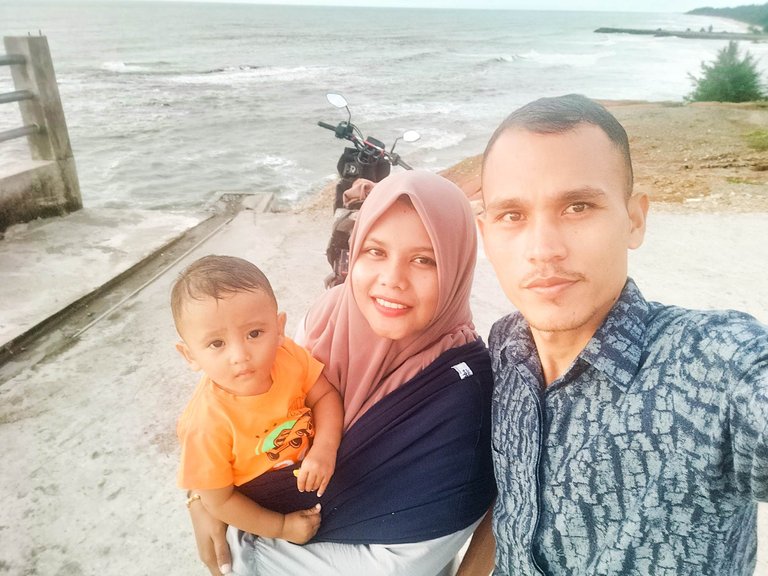 This place is visited by many people around the local capital. Arriving at this place, our boredom that used to feel heavy and now seems to come out of our heads soars high into the sky, and the scenery here is so beautiful that we can see the sun setting in between black clouds.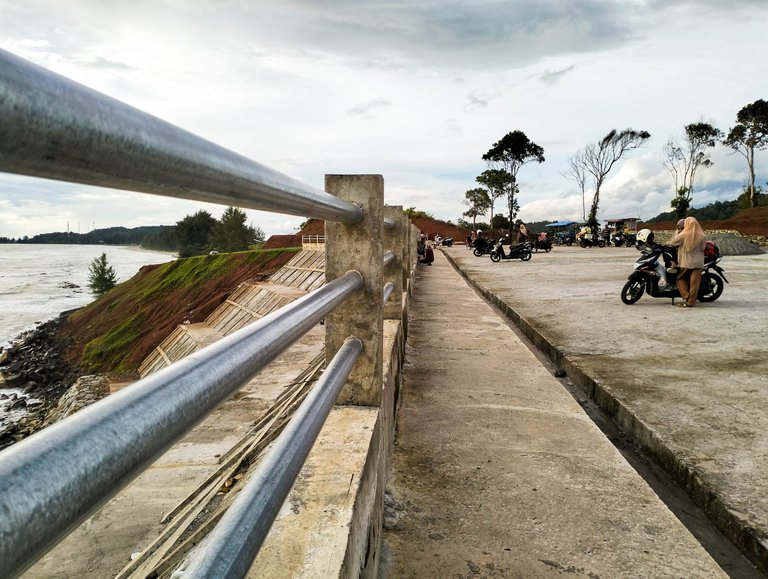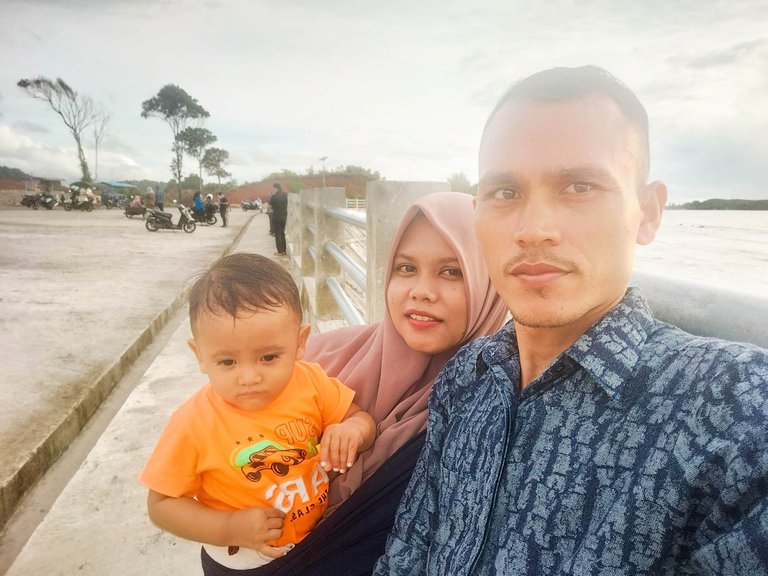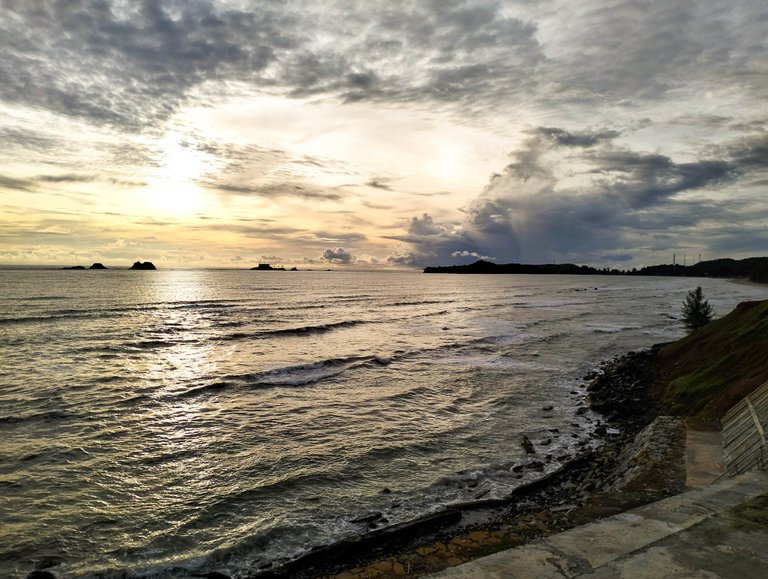 Because the weather is a little less sunny. thank God, the feeling of being bored has been refreshed after we took a walk in the afternoon to this place. After that we moved back home again.
Thank you for friends who have visited my post, I hope you are all healthy always
---
---