Villagers Getong Royong to Clean the Village Environment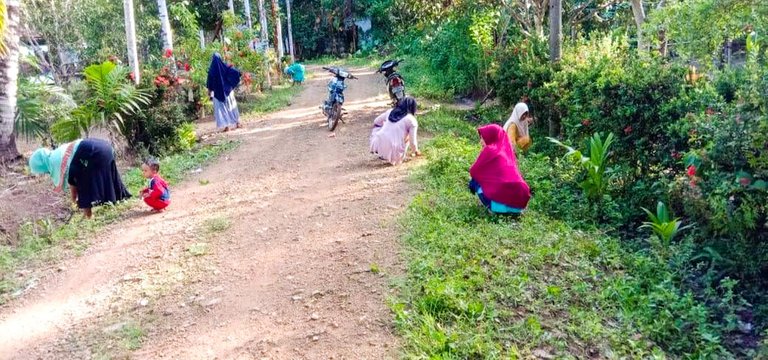 Hello all beloved friends wherever you are, I hope we are always in good health, smooth activities and always successful.
On this occasion, I will share again with all my friends about my old picture, which I still have. because of this image I kept it as a document responsible for the related district Inspectorate Office, for the activities that were carried out at that time, if anyone asks why I kept it?
In accordance with my work, because I am the village secretary, if there are activities carried out by the village, whether they are included in the APBD or not, I have to take photos as documents and keep them properly stored, and it will be easy for us to take them if we need them later. so for some reason earlier I entered the gallery and saw that there were still a lot of old photos, but after seeing them I wanted to display these photos in this beloved community.
This is a mutual cooperation activity carried out by all male and female villagers, as shown in the image below.
It is clear that the women working together are pulling the weeds from the bushy yard and making it a clean yard. This is exactly in front of the TPA page which is used for recitation of children.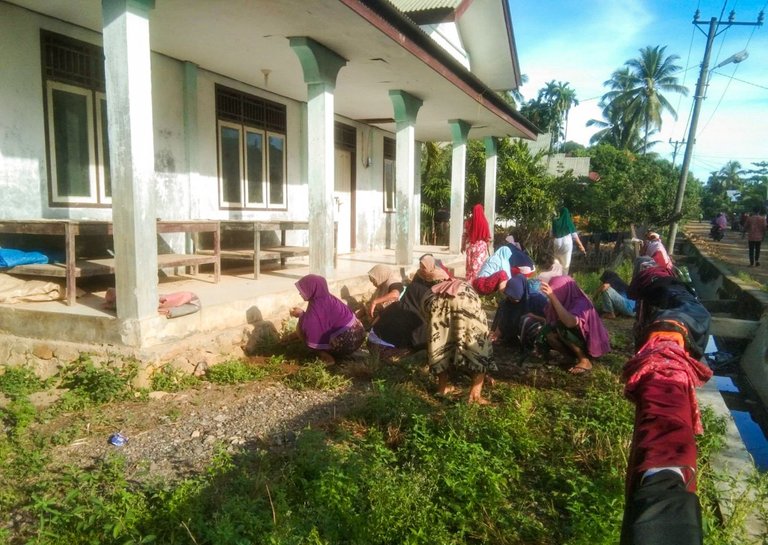 There are also some women who are cleaning in front of the polindes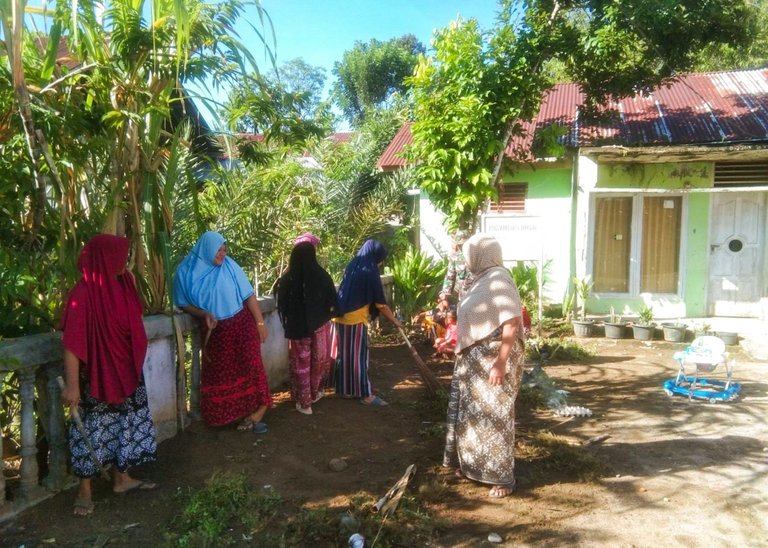 This is also part of the mothers who are clearing the grass on the side of the road to make the road look cleaner, this is an alleyway that has not been paved so it looks a bit like there are lots of grasses on the road which must be cleaned once every 3 months.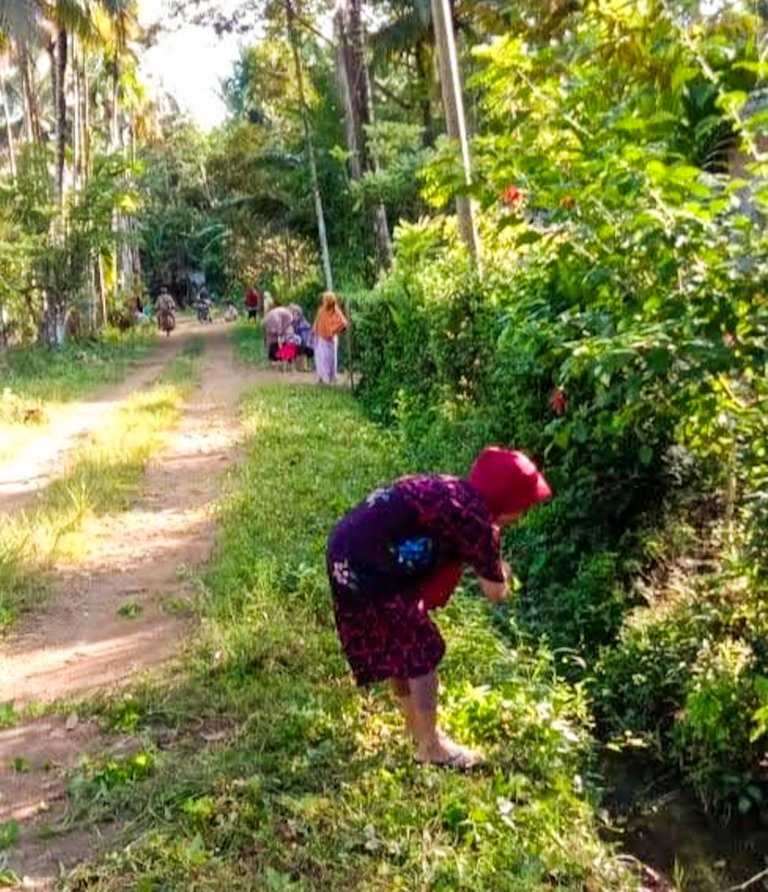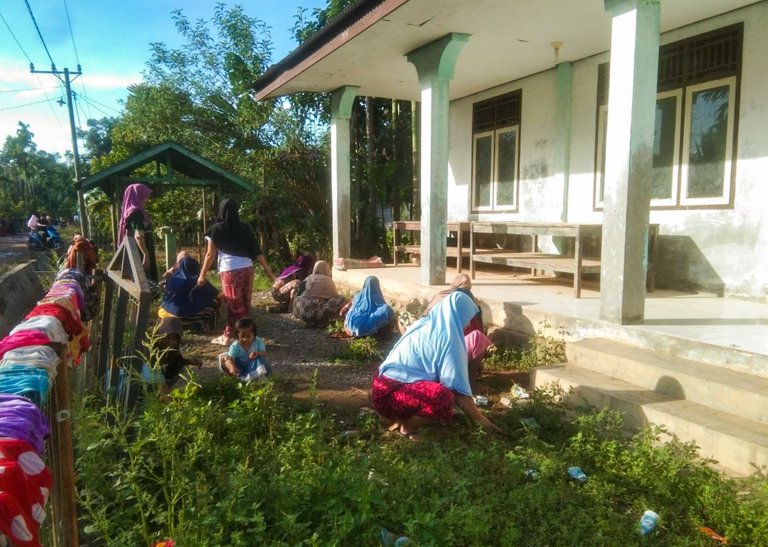 I am the controller when they work and am accompanied by Mr. TNI who is assigned as Babinsa in this village, and I am also the one who distributes groups of women to determine their respective work. So this is a group of mothers who are sweeping the yard of Early Childhood Education (PAUD)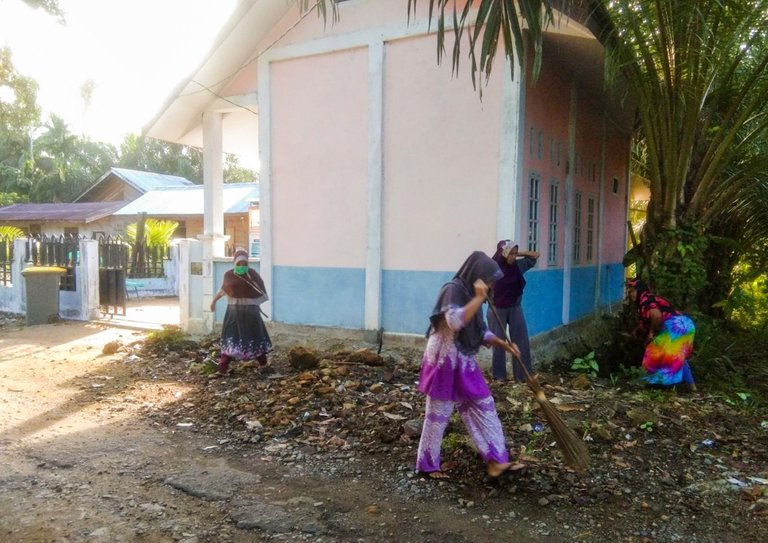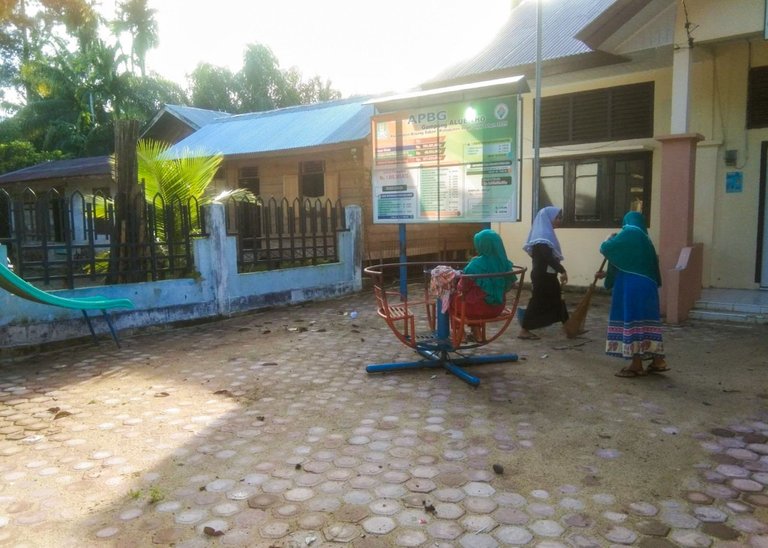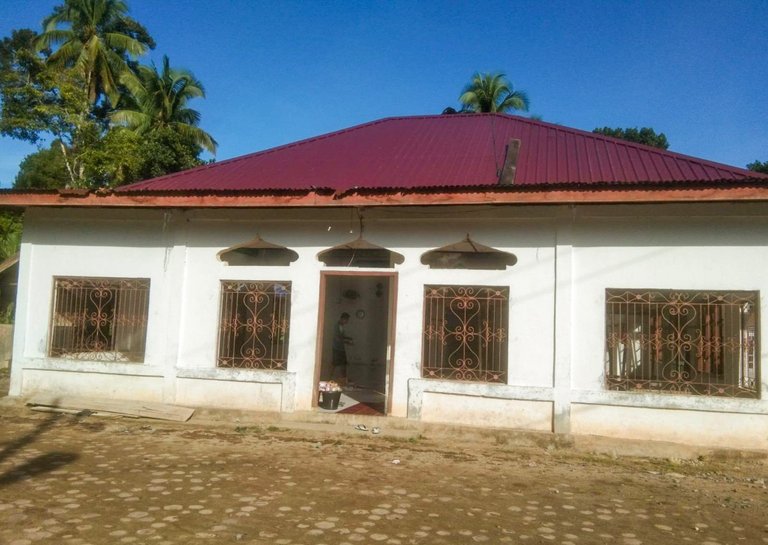 Here it is clear that they are enthusiastic about sweeping and witnessed by Mr. Irvan as the babinsa so that this activity runs perfectly. Because after they finish working, they will get a small amount of wages to pay for the fatigue of those who have worked.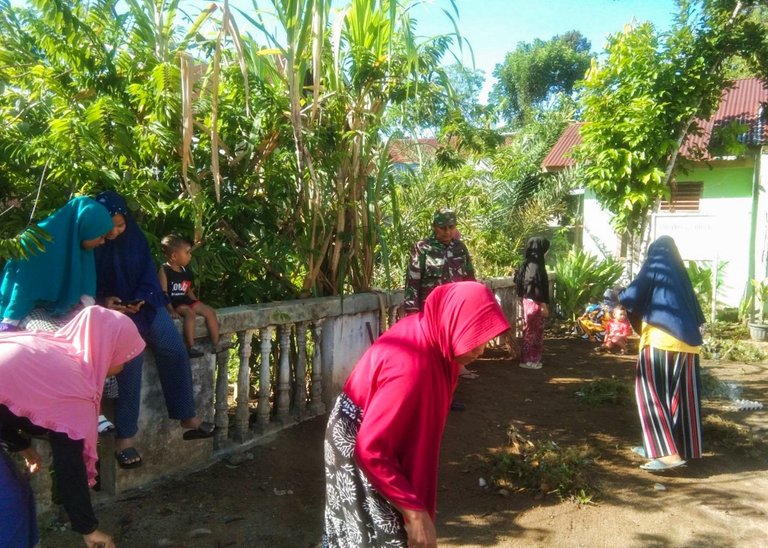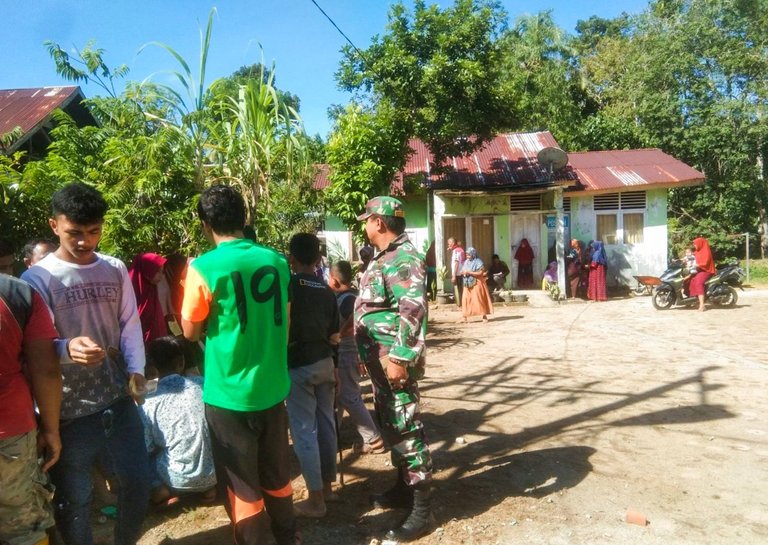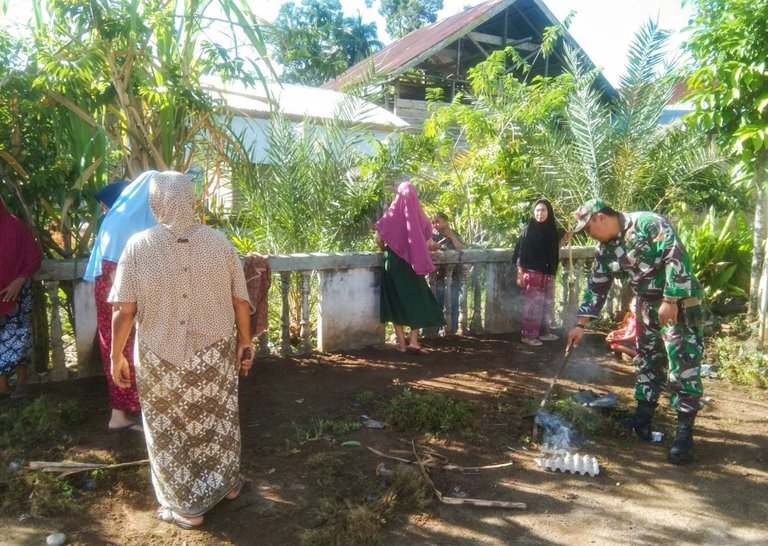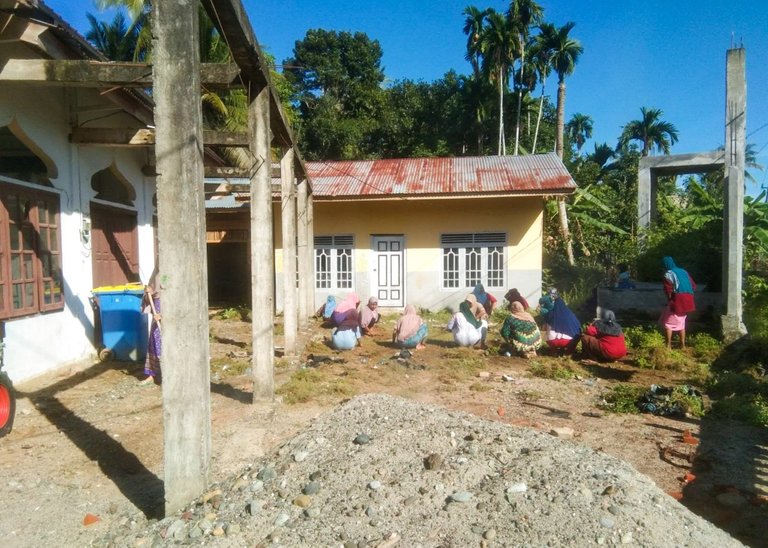 Here I have made a list of names that work in terms of cleaning the environment in rural areas so that the village will look cleaner.
I gave the list of names to Mr. Irvan. Then Mr. Irvan announced to the men and women to come together immediately when the activity was finished to be given a little wages.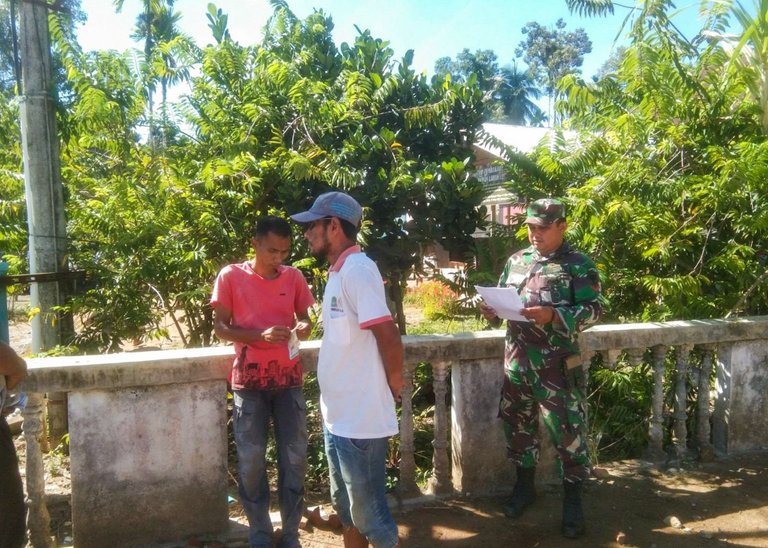 These are those whose names have been called to be paid, they also have to sign, because we do this as the person in charge. The problem is that the wages given come from the Village Fund provided by the central government, so we allocate the budget in the APBD and make an activity through the PKTD Village Cash Work Intensive. To help improve the community's economy.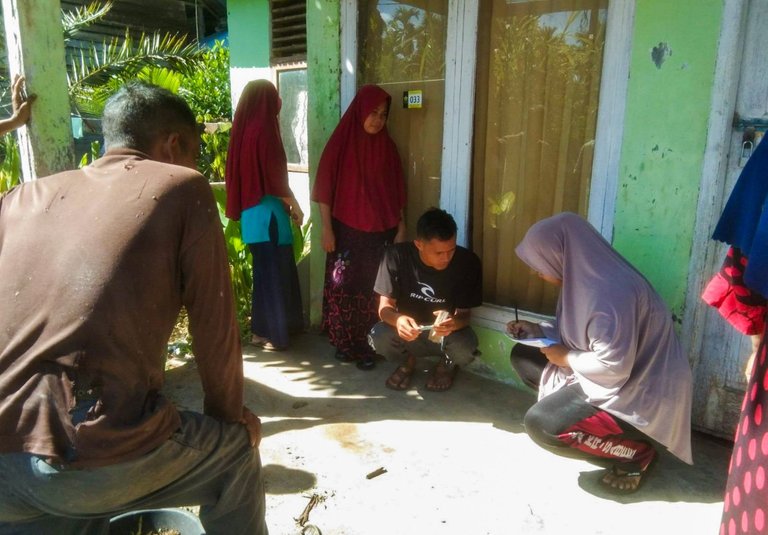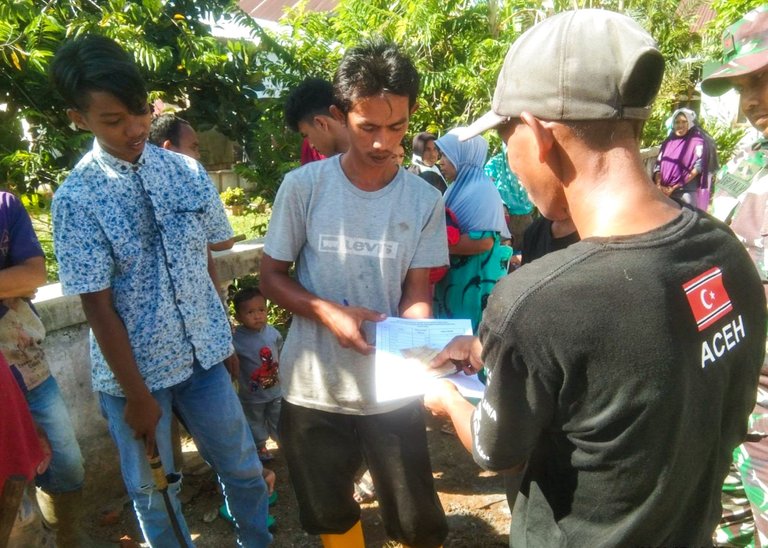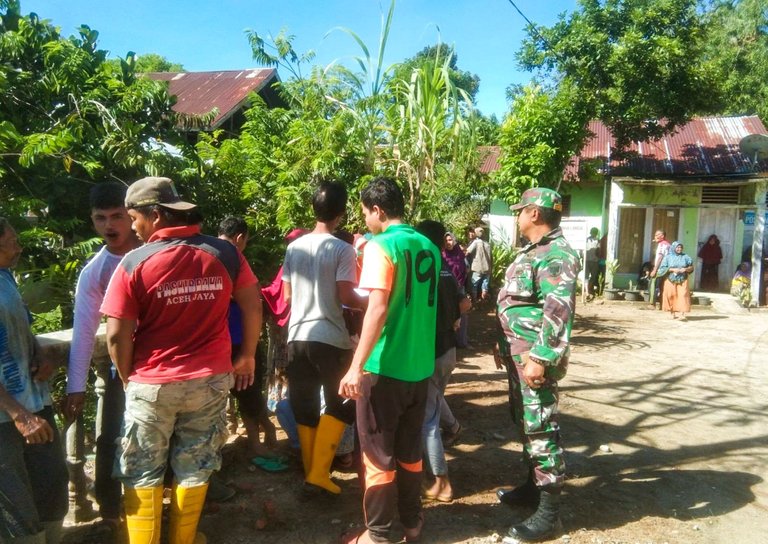 And they looked very tired so they rested too while waiting to be called one by one to take a little wages.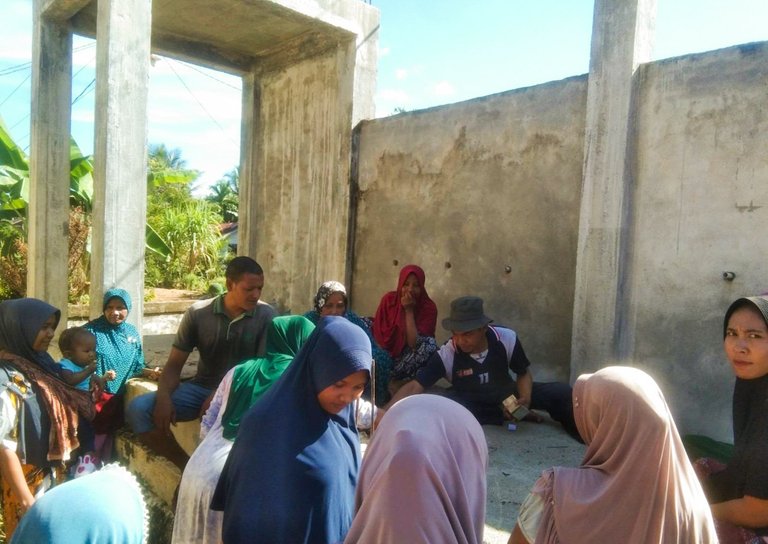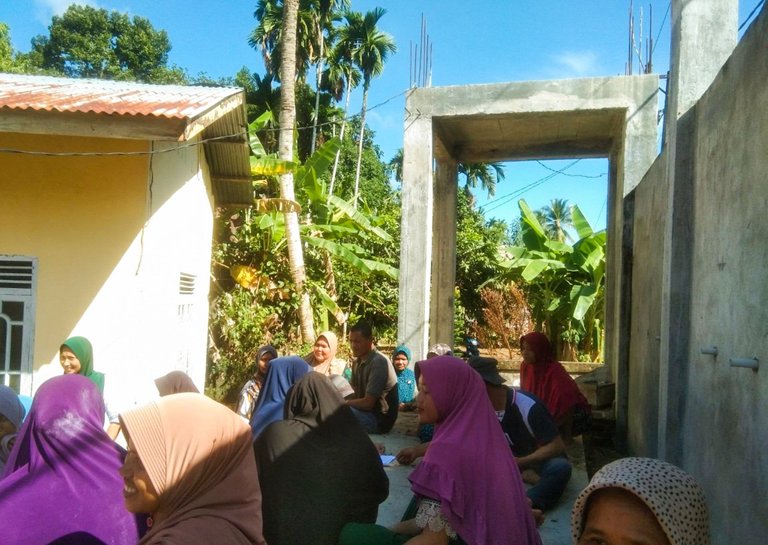 The last one is a form of compensation in the form of groceries that was given directly by the TNI to elderly residents and for this we are very grateful for helping our residents...
Thank you and see you again in the next post
---
---