We Will Always Compact For the Common Interest
Hello all my friends. We hope that we will always be together in carrying out activities in this community, and we will always be healthy and achieve what we aspire to.
On this occasion, I will show all my friends in this community that we love about our activities as rural people in general. Doing things that have a good impact in the future, by making a simple building called a place to study, which is named. Dayah Muta'limin, because this is the beginning of our plan to build from a foundation that used to not exist at all, hopefully this will make it easier for future generations to gain religious knowledge, especially Islam, so that the village children in the future will have an attitude who are wise in responding to every matter with intelligent and clever thoughts in the field of religion, because we, as Acehnese, the majority of Muslims, of course, have to follow and live by the rules of Islamic law.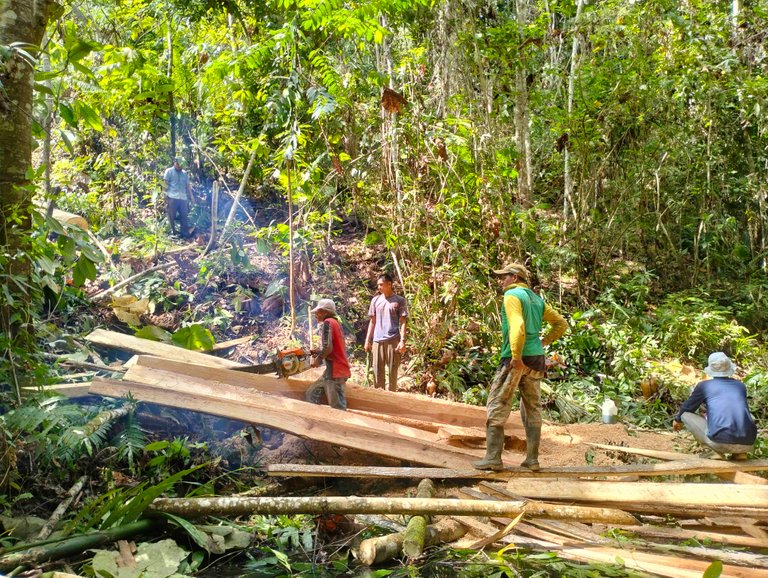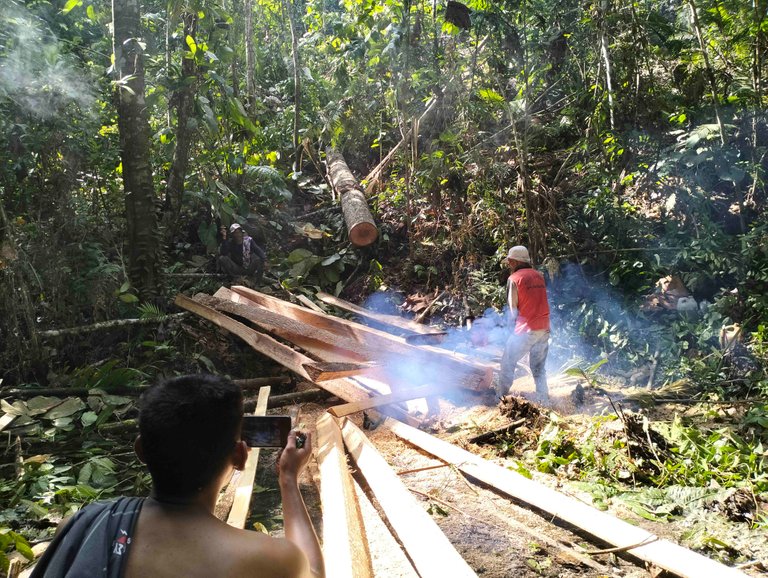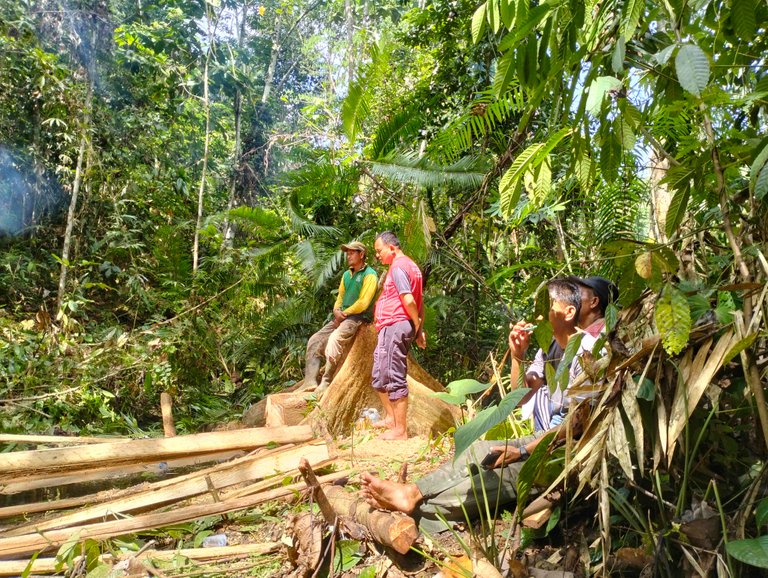 This is the first step of a development plan that starts from the ground up. because we don't have the capital yet to build something stronger like concrete, we have to do it in a way that can be implemented, even if it's simple. We only have energy and thoughts, and in our opinion that is the initial capital that we can work on in order to realize the ideals that we want for the safety of our children in the future. Long before this we have planned and we have developed work procedures. And the needs needed for development equipment. As seen in this image.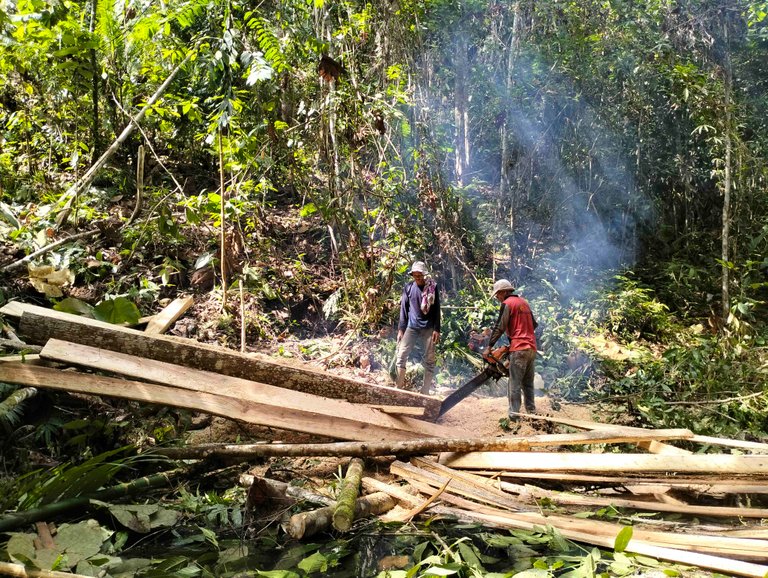 This work is included in the group according to the arrangement that I have arranged for them, even though I still join them here, so that we still look compact and always work together, and I apart from the village secretary, I am included in carrying out these activities, I also Incorporated in youth. . And all of us from the youth were assigned to release wood or boards and so on, which a few days earlier a part of our community had cut down a tree of wood, then split it as a construction board or pole and so on.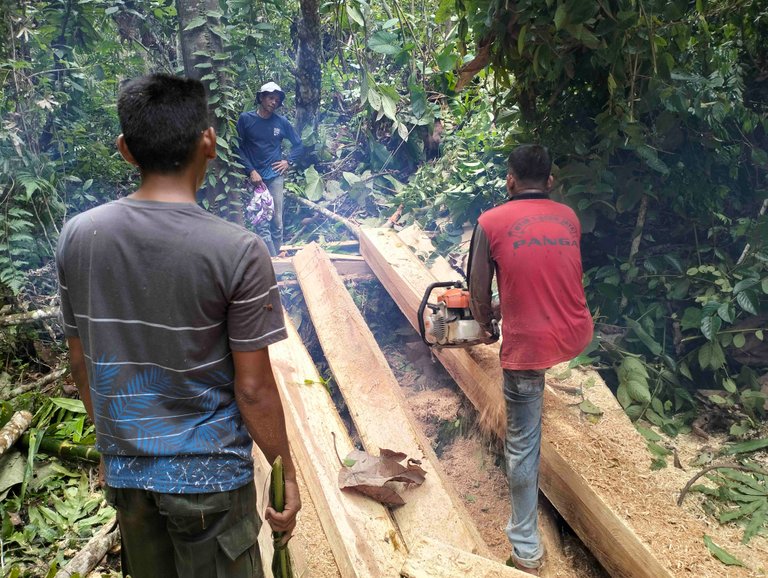 this which is located in a forest with a high mountain and also a little far from the countryside, but we are still enthusiastic about working and all the targets must be completed, we just have to take them home to where they are going to build them, and we are here looking a little tired , because the wood we carry must climb a high mountain and the burden we carry is very heavy,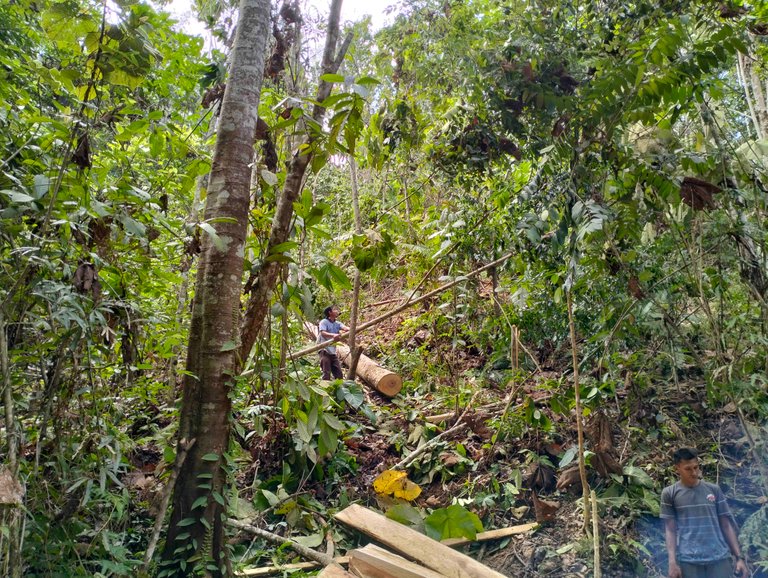 Here you can see, we are resting due to fatigue. This is right at the top of the mountain after that later we will take it to a place that can be reached by a Honda rickshaw to transport it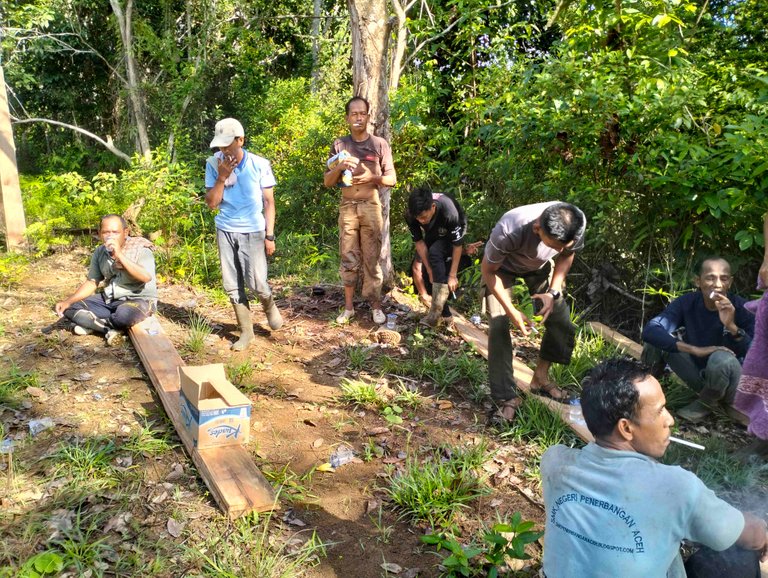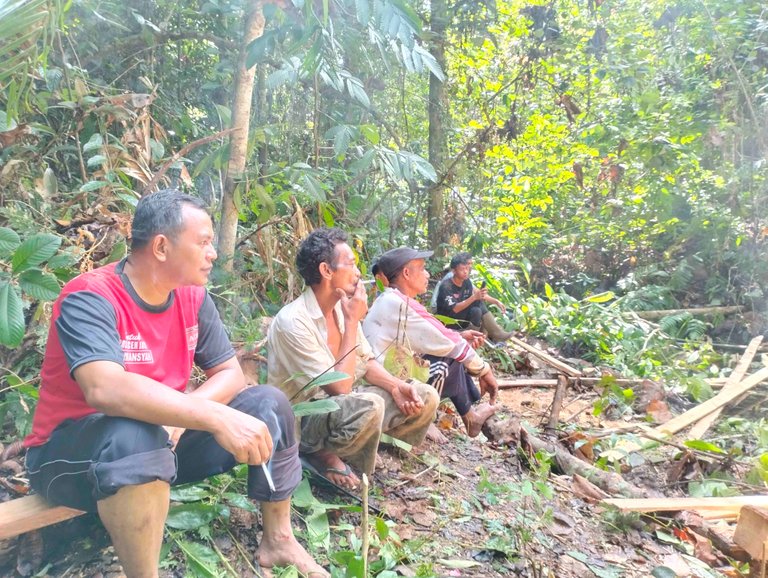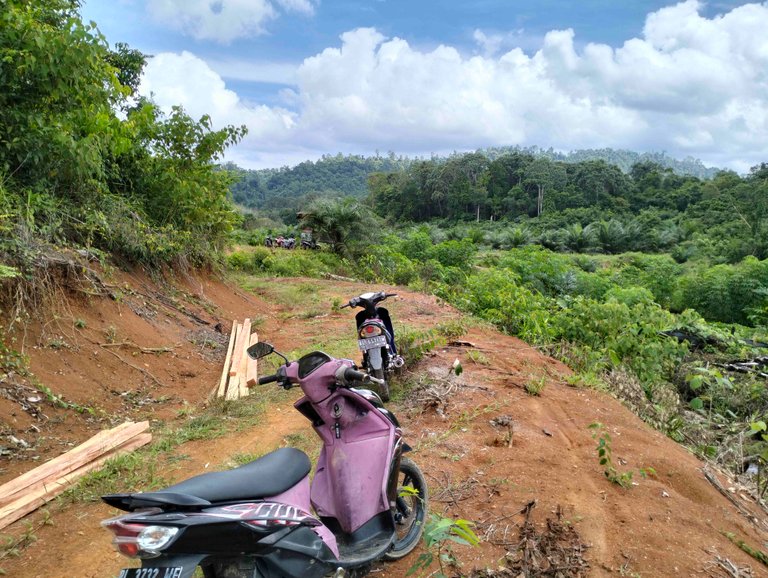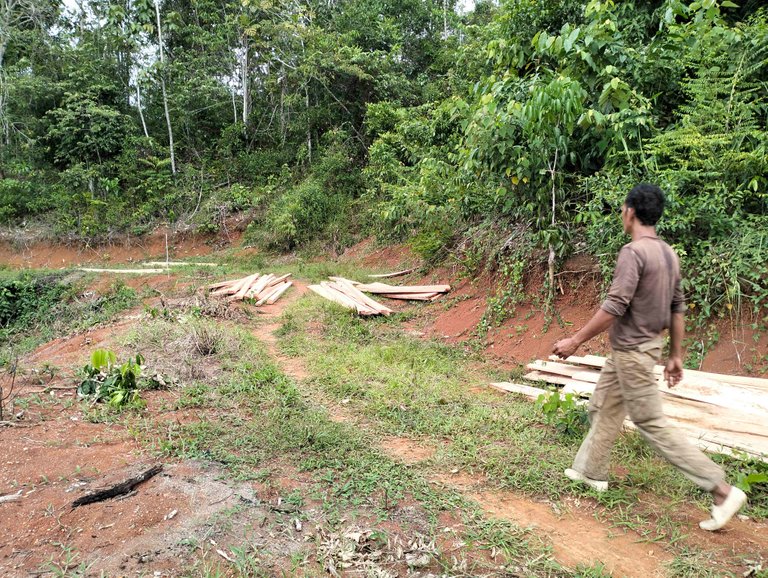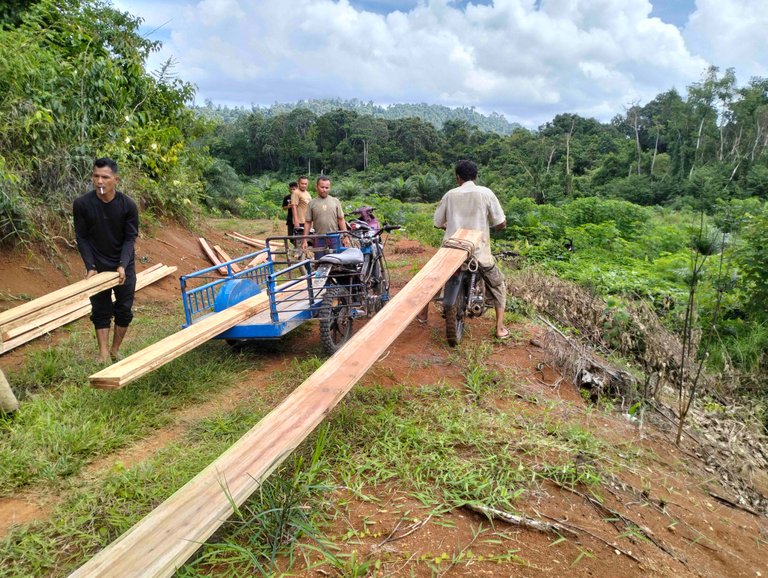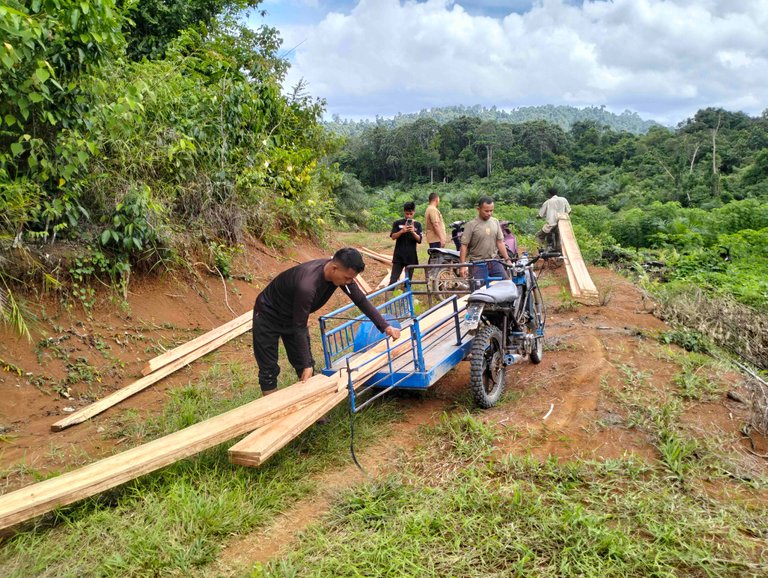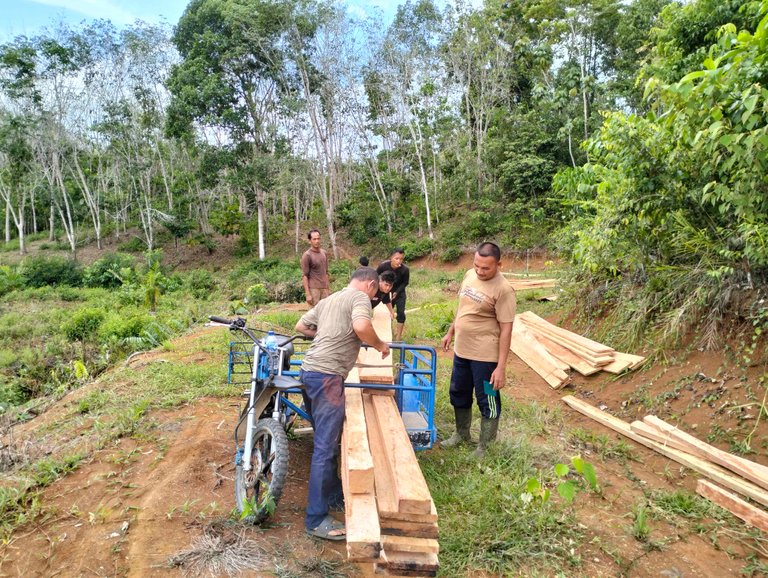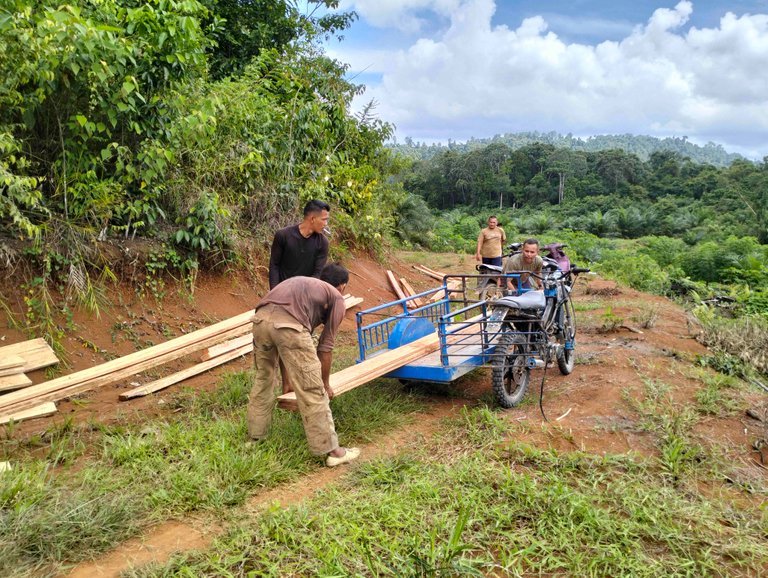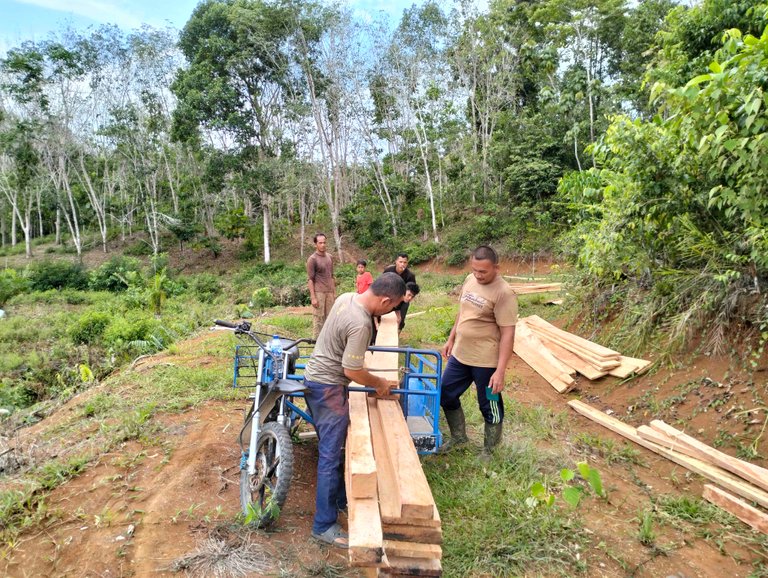 Enthusiasm in working is not only from youth but what is very special and also an extraordinary enthusiasm, namely a child dressed in red can be seen when he lifts a piece of wood. This is so amazing.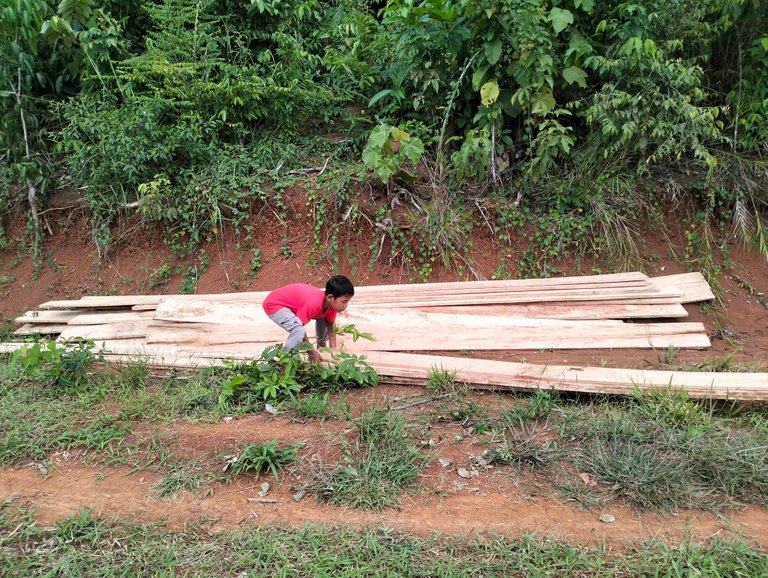 that's all and thank you, hope this is useful.

greetings from @ajirdeal
---
---