A Captivating Tale of My Most Cherished Teacher from Junior High School.
Greetings, everyone.
Allow me to share with you a heartwarming tale of my beloved teacher, whose impact on my life remains etched in my heart. It takes me back to my Junior High School days when I joined Dream School Limited in the quaint town of Sefwi Domeabra, nestled in the beautiful Western North Region.
Upon my arrival, I found myself surrounded by familiar faces, friends from my previous primary school, Rotzel School Complex. However, being an introvert, I struggled to engage with my peers, isolating myself from the rest of the class. Despite my academic prowess, my abilities went unnoticed, hidden beneath the veil of anonymity. The students who were unaware of my academic achievements made assumptions about me, unfairly judging me based on the school I came from, deeming it less prestigious.
To my amusement, my classmates often discussed assignments and questions, unaware that I had knowledge of the very topics they were debating. Their obliviousness to my abilities struck me as comical.
But fate has a way of orchestrating unexpected twists. We sat for our first terminal examination, and the results proved to be a delightful surprise. Out of the entire class, I secured the second-highest score in mathematics, an achievement that caught the attention of my mathematics teacher, Mr. Ameyaw Elvis.
Mr. Elvis, taken aback by my performance, called me to his office to extend his heartfelt congratulations. This unexpected recognition touched me deeply. He not only commended me but also offered valuable advice, encouraging me to dedicate myself to my studies during the upcoming vacation.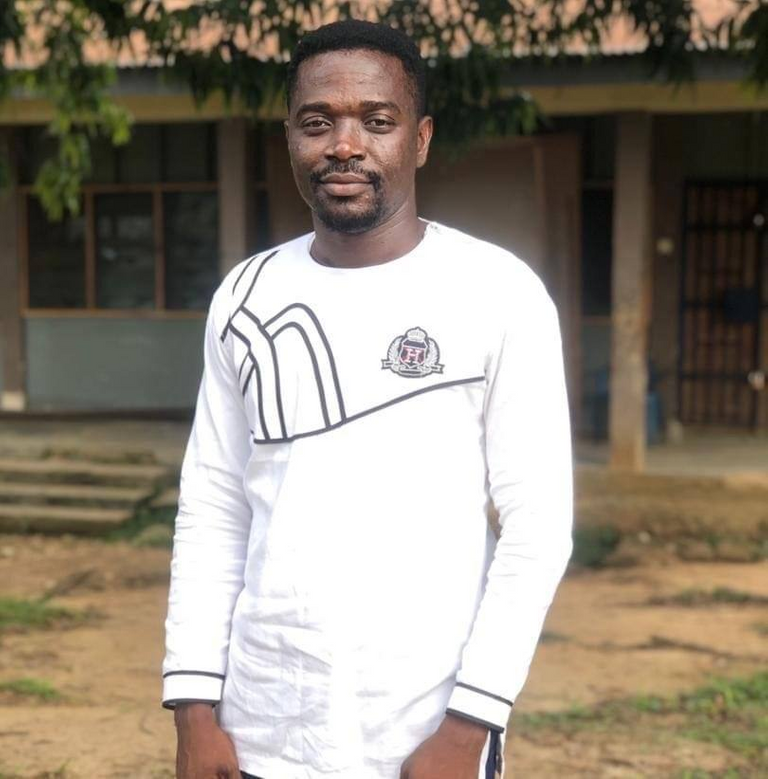 source
A picture of Mr. Elvis Ameyaw
Mathematics had never been my favorite subject, dating back to my primary school years. However, Mr. Elvis's unique teaching style compelled me to reconsider my opinion. I had no choice but to develop an appreciation for the subject. The fact that a teacher took the time to personally acknowledge my progress further fueled my happiness.
Indeed, my connection with Mr. Elvis blossomed as a result of my initial exam success. He assumed the role of my mentor, regularly checking up on me and ensuring I stayed focused in all aspects of my life. The number of times I received his disciplinary canes seems infinite. The mere sight of a cane would reduce me to tears, yet Mr. Elvis employed a clever strategy during our early morning mathematics sessions. His approach was simple: one mistake, one cane. This motivated me to stay ahead in my studies, fearing the consequences of falling behind during quizzes. Mr. Elvis recognized my fear of punishment and utilized it to spur me towards excellence.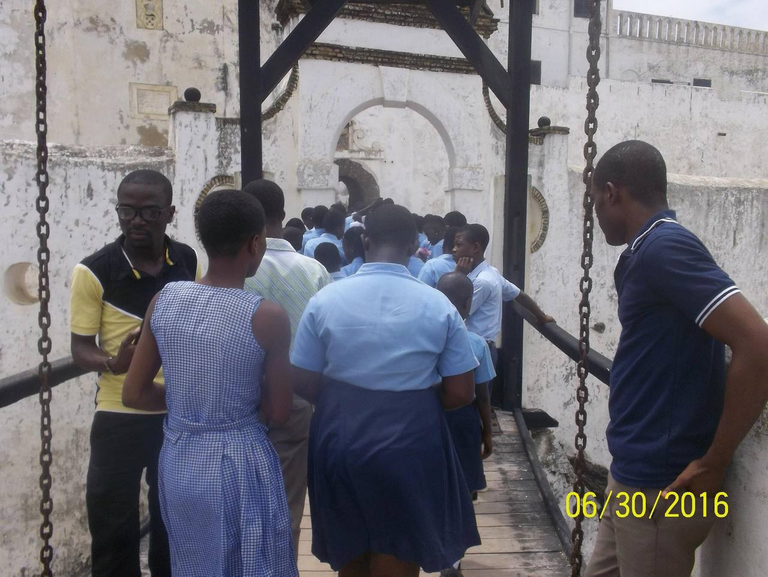 source
A photograph featuring Mr. Ameyaw alongside my colleagues during an excursion.
Impressed by my commitment and academic prowess, Mr. Elvis advocated for my promotion from JHS1 to JHS3. He undertook the responsibility of organizing additional classes to ensure I caught up with the JHS2 syllabus. Furthermore, he implored other teachers to extend their support in various subjects.
Every morning, like clockwork, Mr. Elvis would rouse me from slumber between 2am and 3am to provide me with extra lessons. Together, we delved into solving countless past exam questions, an experience that fortified my skills. He continuously instilled in me the belief that I possessed brilliance within and he entrusted me to achieve greatness. With unwavering determination, he urged me to transcend limits and embrace the spirit of limitless achievement. He became my beacon of motivation, and under his guidance, my dream of obtaining a single-digit score in my BECE examinations became a reality, not only that, but I emerged as the best student overall.
This story serves as a testament to the profound impact a teacher can have on a student's life. Mr. Ameyaw Elvis's unwavering support, belief in my abilities, and relentless dedication transformed my journey, propelling me towards success.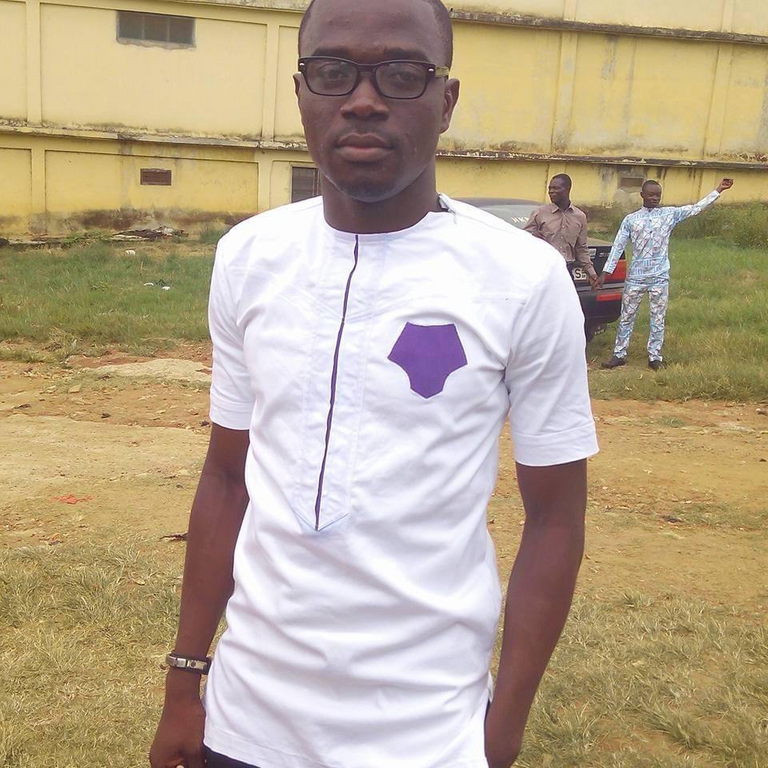 source
Here are some captivating photographs featuring Mr. Elvis Ameyaw, my most beloved Teacher.
---
---