"A REMARKABLE JOURNEY TO UDS NYANKPALA CAMPUS UNVEILING INSPIRING EXPERIENCES , GROWTH , AND KNOWLEDGE"
Greetings, dear friends!
I sincerely hope that each and every one of you is in good spirits and excellent health. Today, I would like to share with you a heartfelt account of my remarkable journey to the UDS Nyankpala campus, accompanied by my esteemed colleagues from the SRC.
Our adventure commenced in the early hours of the morning, precisely at 4 am, as we boarded the school bus in Navrongo. I must admit, I was feeling very fatigued due to a late night filled with a multitude of tasks demanding my attention. Consequently, I found myself falling into a deep slumber and awakening two hours later, causing a slight anxiety to wash over me.
On this particular day, the school bus had been arranged to transport students to Tamale for the purpose of passport and birth certificate registrations. However, our intention was to visit the SRC of UDS Nyankpala campus to engage in fruitful discussions regarding the establishment of our very own water manufacturing project as representatives of the student council.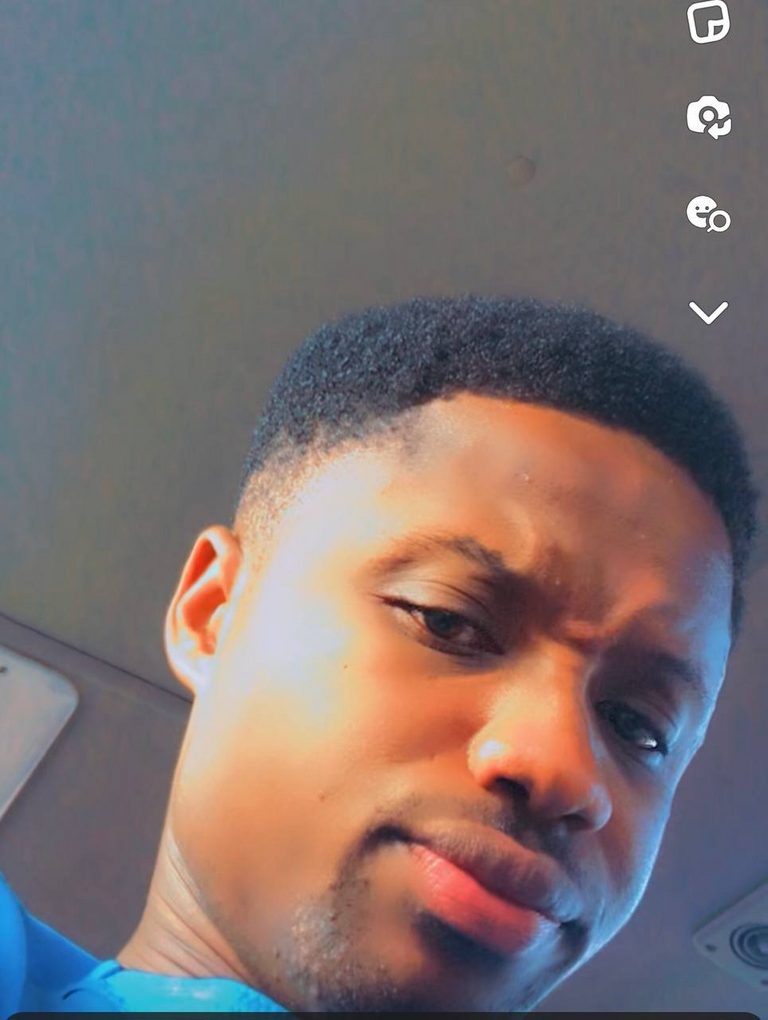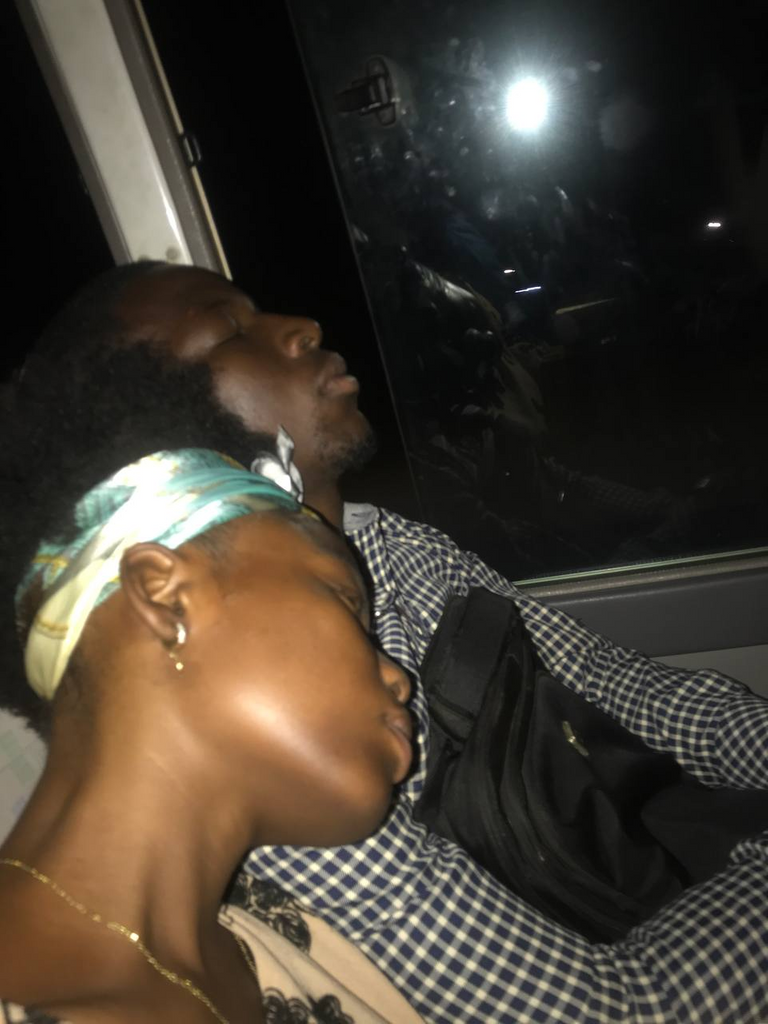 Pictures taken in the bus on our way to Tamale
Personally, I was among those individuals seeking to complete the passport registration process. Eventually, we reached Tamale at approximately 7:40 am, after a lengthy journey spanning three to four hours from Navrongo.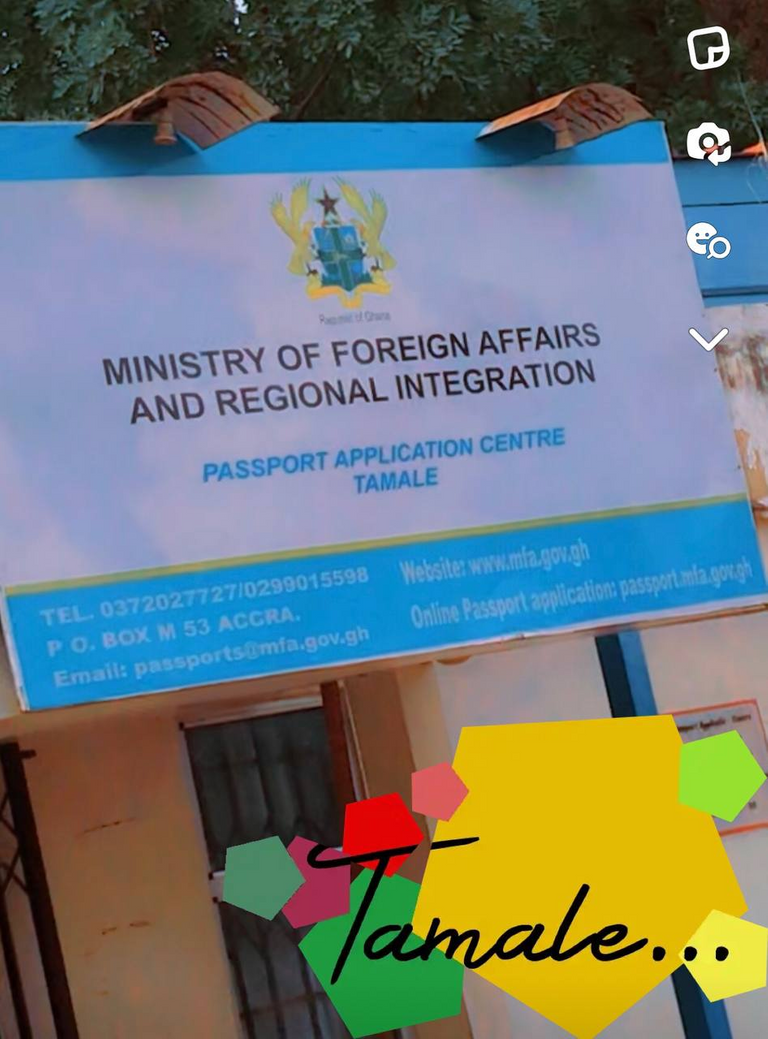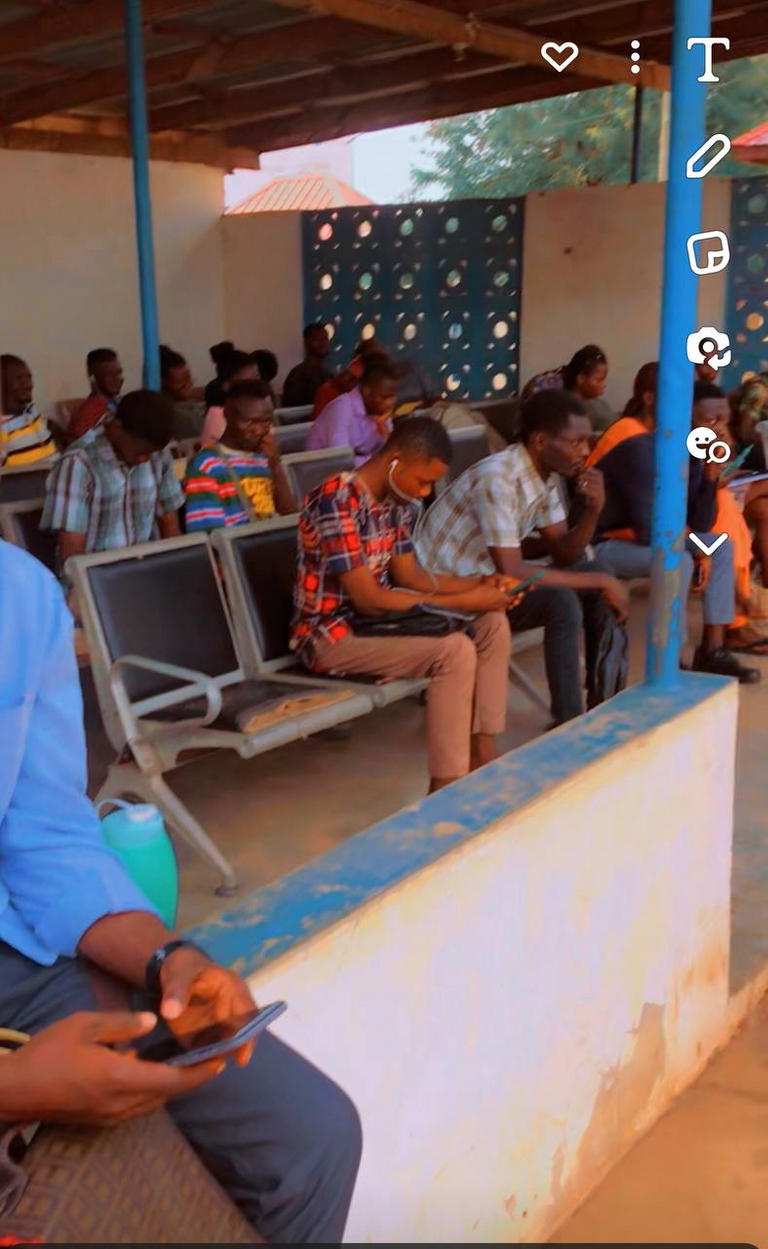 A delightful snapshot capturing our arrival in Tamale.
Unfortunately, upon our arrival, we discovered that the staff had yet to commence their duties, causing a delay in our proceedings. Although we were informed that work would commence at 8 am, the clock continued to tick past this hour without any signs of activity, leaving us with no choice but to patiently await their arrival.
Finally, the dedicated workers arrived, and upon reviewing my documents, they noticed some discrepancies between my Ghana card and birth certificate. Regrettably, this required me to swear an affidavit. Such an unforeseen turn of events left me feeling disheartened, for I had never anticipated such complications, nor was I aware of the misarrangement of my names on the aforementioned documents.
In order to proceed with my passport application, I had to make my way to swear the affidavit promptly.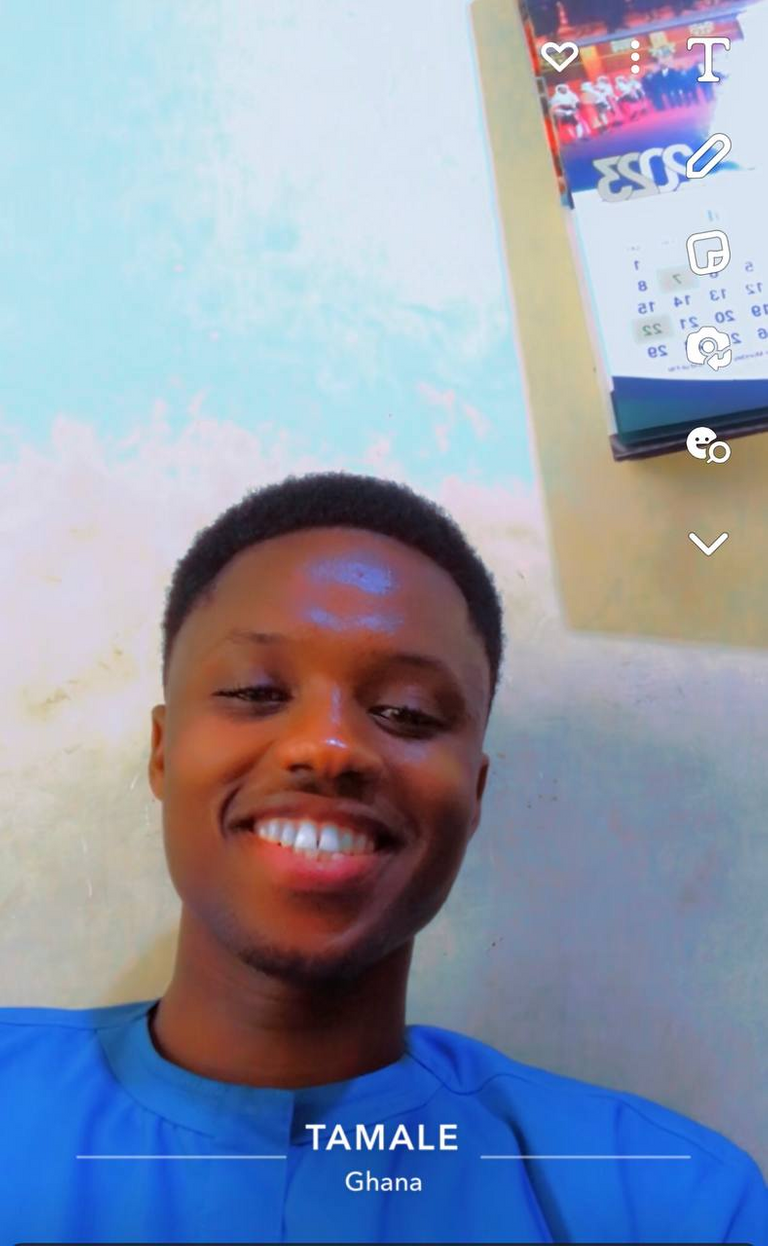 An image capturing the moment when I was swearing an affidavit.
However, upon arriving at the location, I was met with a lengthy queue of individuals awaiting their turn. Realizing the urgency of rejoining my fellow executives, who eagerly awaited my return so that we could journey to UDS Nyankpala campus, I felt compelled to approach the staff and humbly request their assistance. Remarkably, they kindly arranged for me to expedite the passport verification process, enabling me to embark on my journey, while my fellow students patiently awaited our reunion at the passport center in Tamale.
Eventually, we set off from Tamale at noon, and after a relatively short journey of approximately one hour, we arrived at the hallowed grounds of UDS Nyankpala campus by 1 pm. As we alighted from our vehicles, we were graciously offered seats, where we eagerly awaited the arrival of the esteemed SRC president.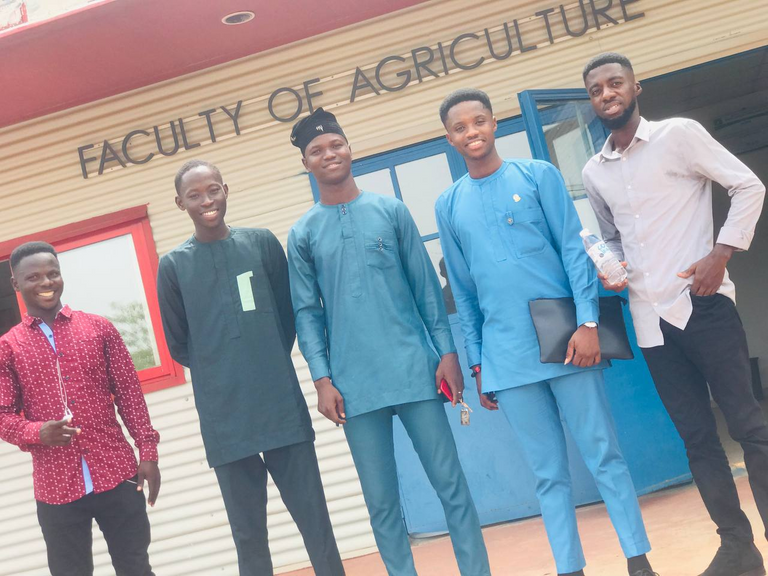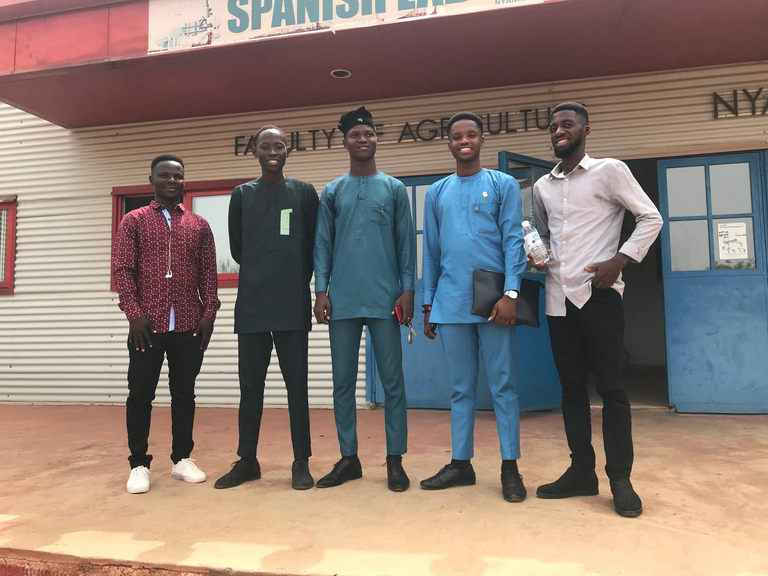 Pictures of myself with UDS Nyankpala SRC executives and fellow colleagues.
In a matter of mere moments, the SRC president appeared before us, exuding an air of warmth and hospitality. Engaging in a series of enriching conversations, we were then led to their Spanish lab, where they proudly manufactured their pure and refreshing water.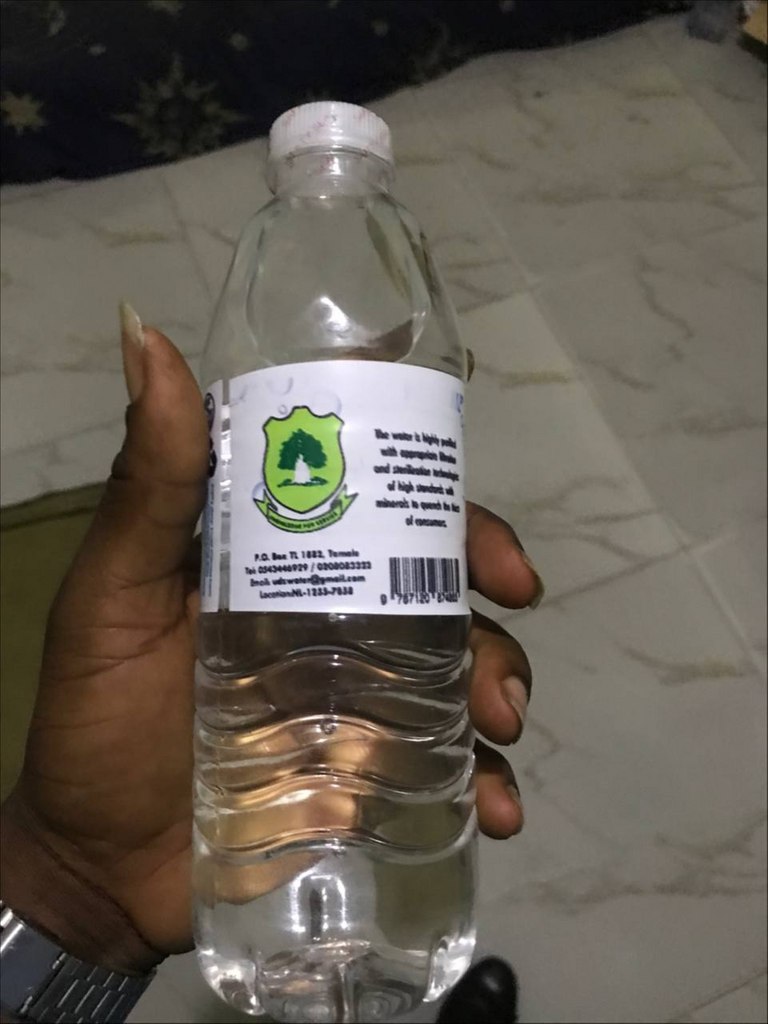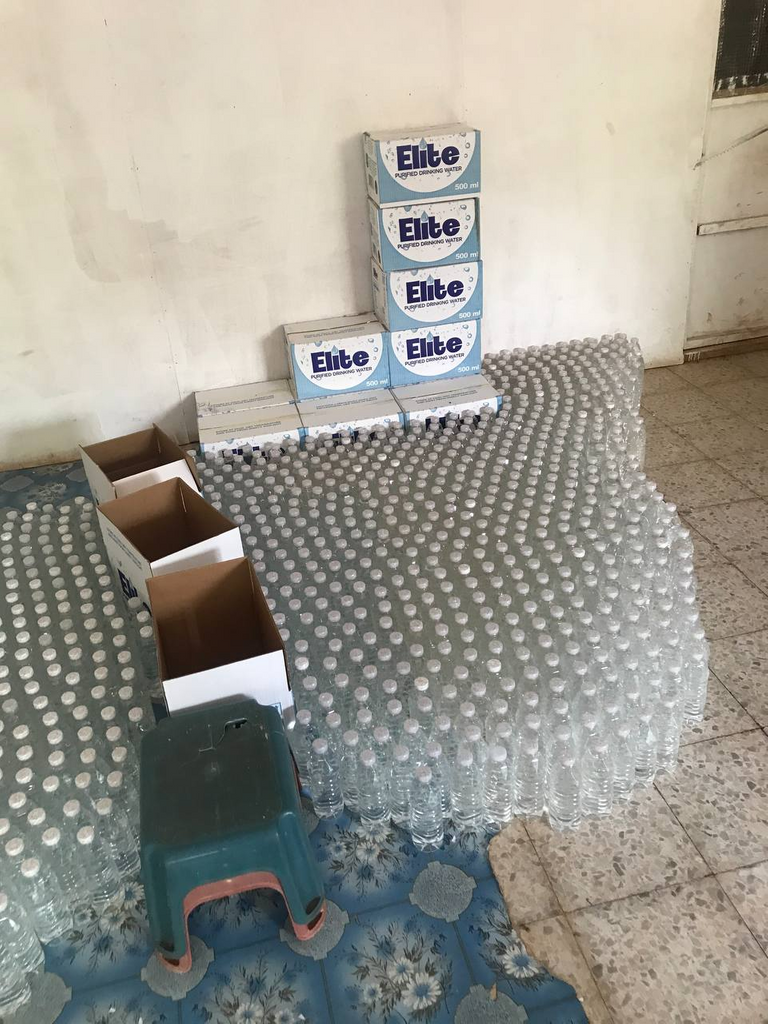 A few photographs displaying the bottled water manufactured on the UDS Nyankpala campus.
It was an incredibly captivating experience, as it marked my first encounter with the inner workings of a water manufacturing facility. We enthusiastically posed countless inquiries regarding their production methods, storage techniques, and the journey of their products from creation to distribution. Regrettably, the individual responsible for providing us with a comprehensive document outlining their sales procedures was not present at that moment. Consequently, we bid our gracious hosts farewell, promising to return at a later time to retrieve the aforementioned document.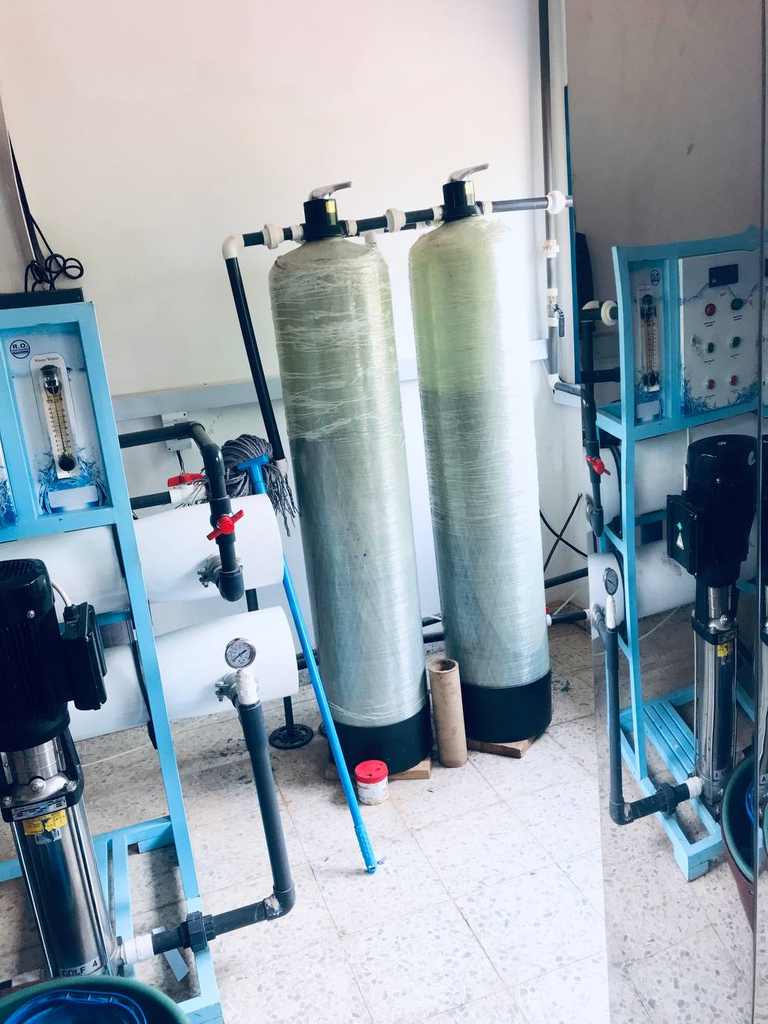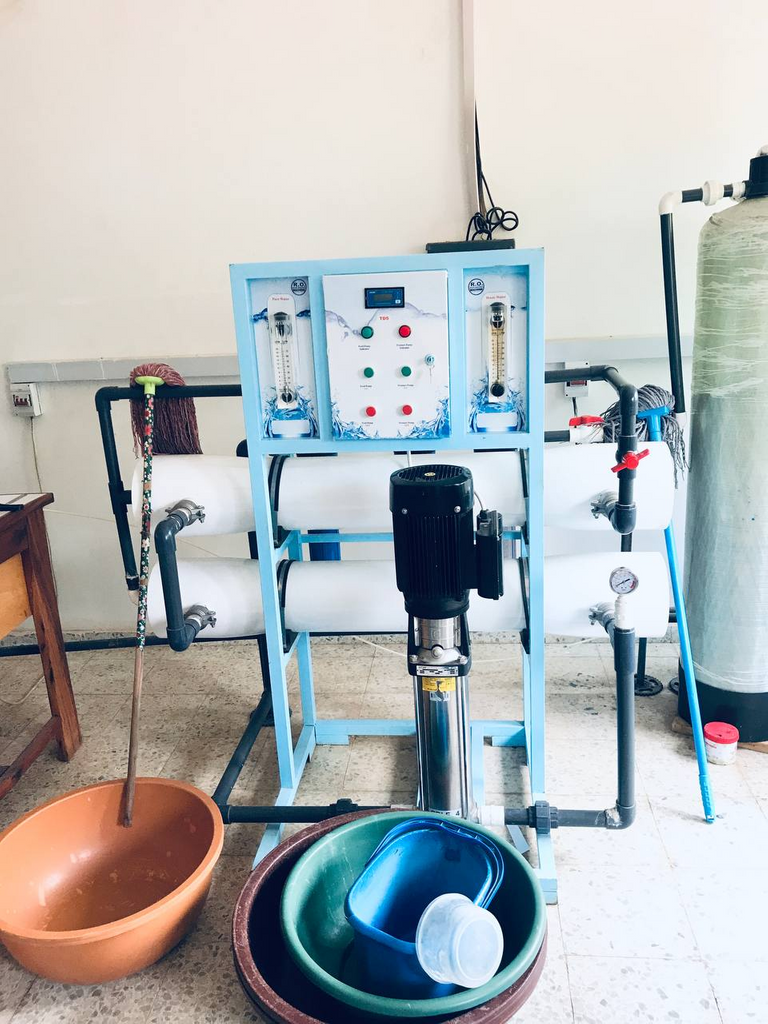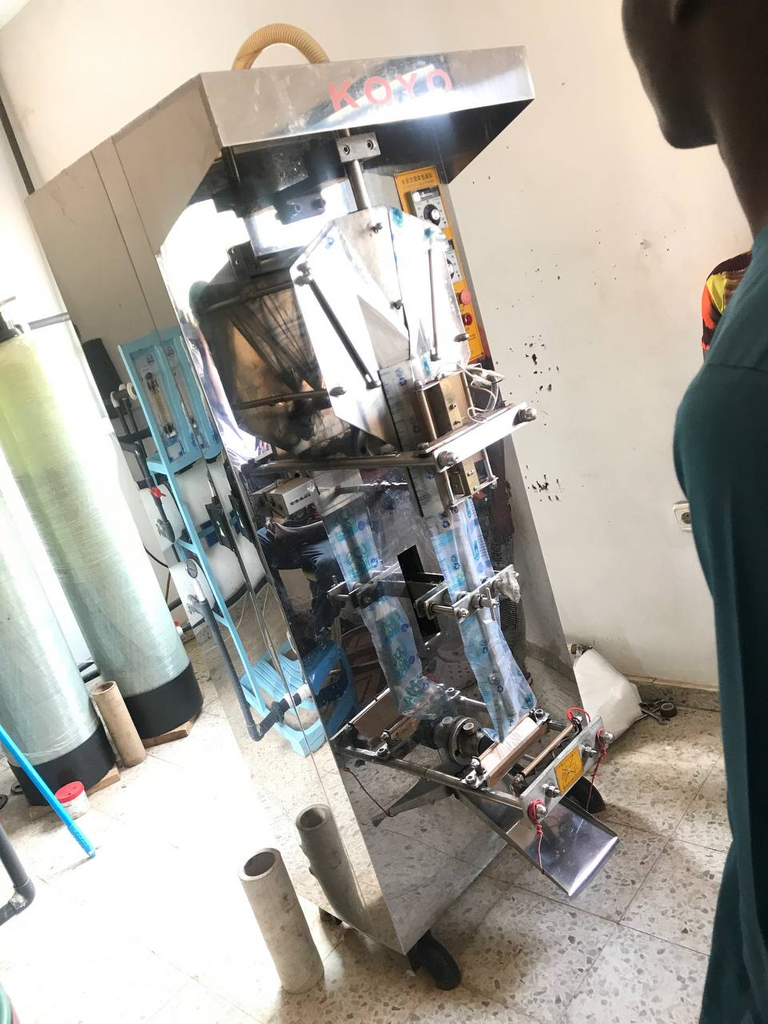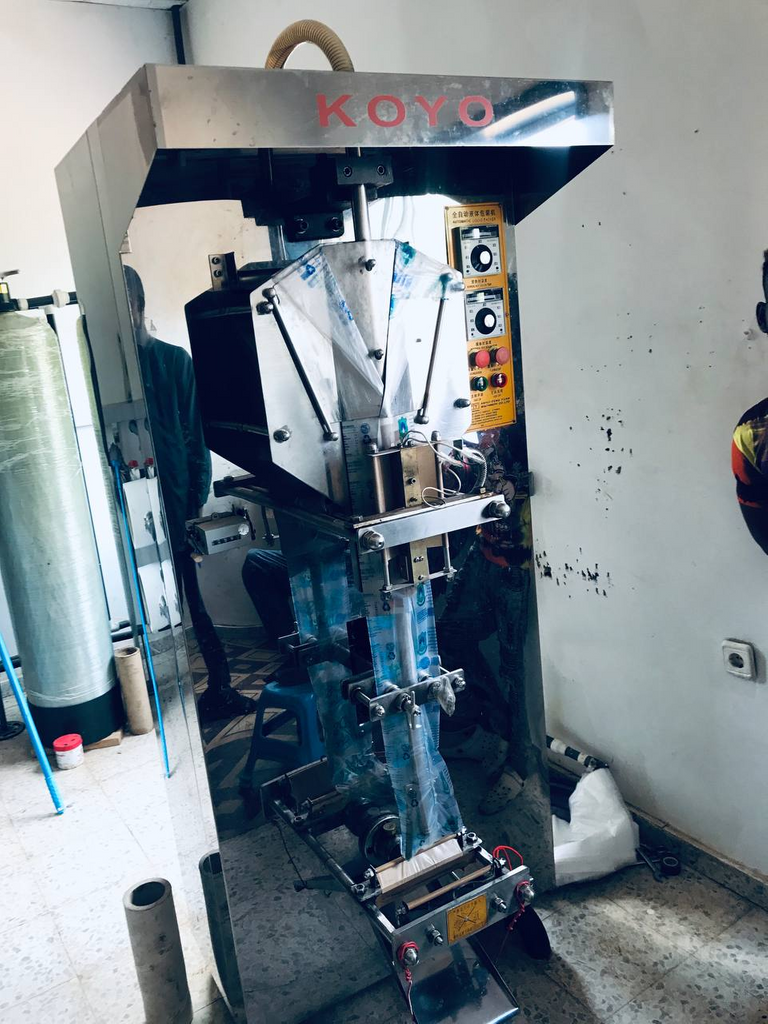 Certain components of the machinery employed in the production of sachet and bottled water captured
Thus, after parting ways with the SRC executives of UDS Nyankpala campus, we embarked on our journey back to Tamale. The discussions and exchanges we had during our visit remained fresh in our minds, leaving us feeling deeply inspired.
Our arrival in Tamale occurred around 3 pm, yet some of our fellow students were still in the midst of completing their passport verification process. We patiently stood by until approximately 5 pm, when everyone had concluded their respective tasks, before commencing our return journey to Navrongo.
It was well into the late evening, around 9 pm, when we finally reached our destination in Navrongo. Fatigue weighed heavily upon me, as I wearily made my way to the hostel, yearning for a well-deserved rest.
May this account of my journey evoke within you a sense of appreciation for the remarkable experiences we encounter throughout our lives, and may it remind us to cherish every opportunity for growth and knowledge that comes our way.
---
---