My pen drawing of a beautiful female model holding a Calabash.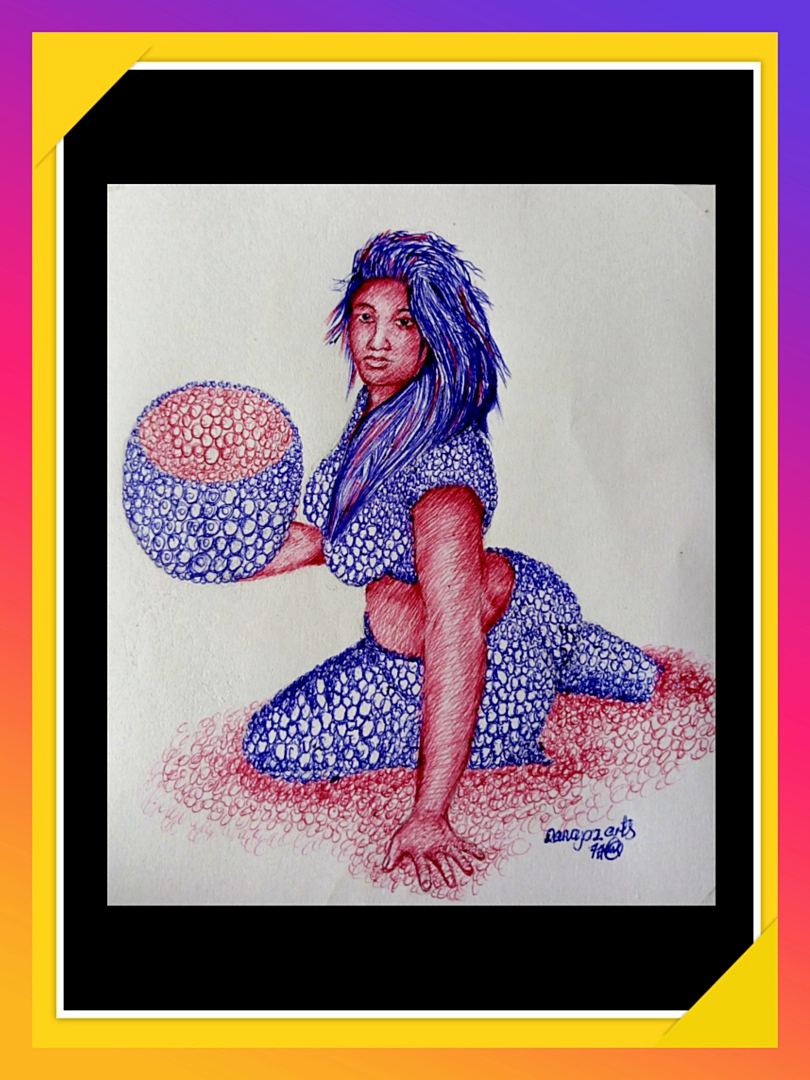 Greetings fam 💪
Hope you're doing great?
It's Sunday and I'm glad to publish another post here. Hope your day is going well, cause mine went well, just that it was hot throughout the day. So after close of church service today, I took out time to create this beautiful art piece using blue and red pen on a piece of cardboard.
The image was formed from different shading technique,. As shown above and below, I made use of circling shapes of different sizes to form the attire and the object, while the figure was shaded using a hatching technique.
The art piece portrays an image of a beautiful female model holding a Calabash. I do hope you'd love it 🥰
THE PROCESS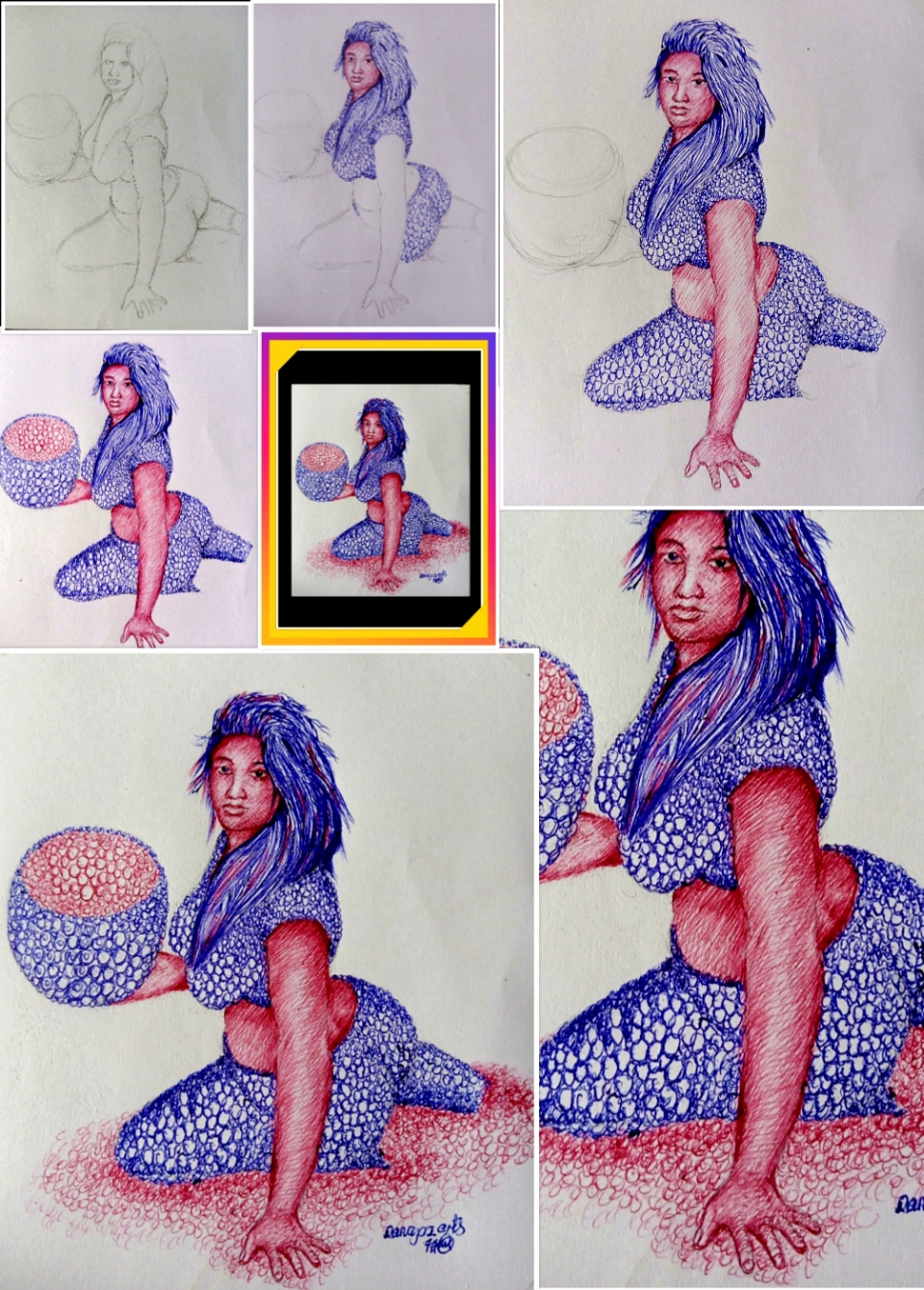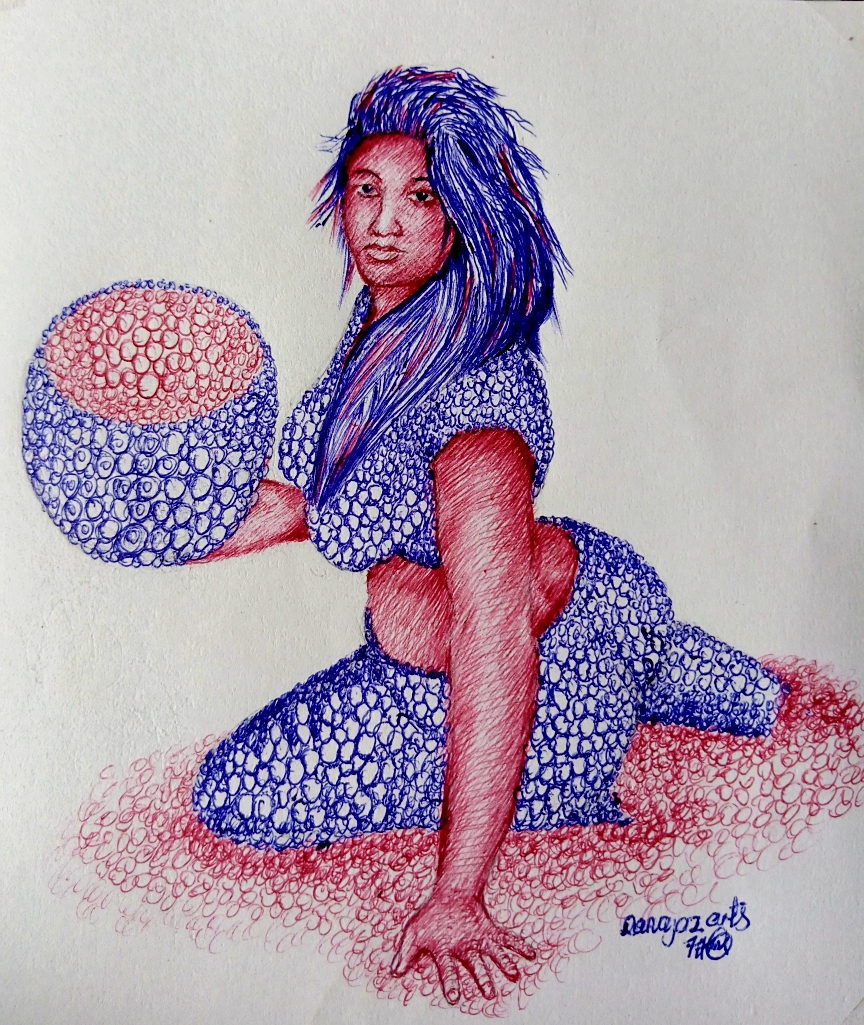 THANKS FRIENDS FOR STOPPING BY!
🌹ENJOY THE REST OF YOUR DAY 🌹
---
---