Cleaning the Meunasah Page
HI EVERYONE, WELCOME TO MY HIVE BLOG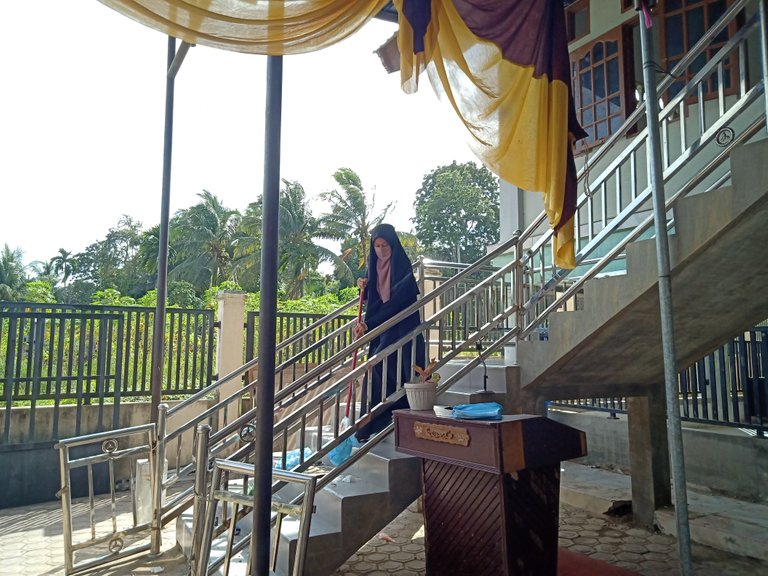 Tonight I would like to discuss a little about the dear experience that has been passed, namely Purifying the Meunasah Page of Gampong Blang Poroh.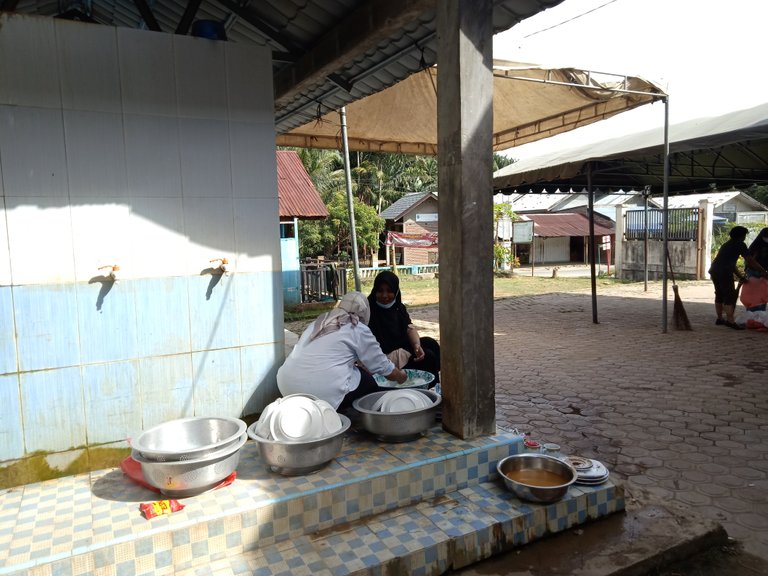 So this is our activity that has been going on for a while, here is a photo. After the Maulid event at Gampong Blang Poroh, so we took the initiative to clean the Meunasah page which was dirty because there was a lot of garbage in the Meunasah yard, because this was also a Maulid event at Gampong Blang Poroh.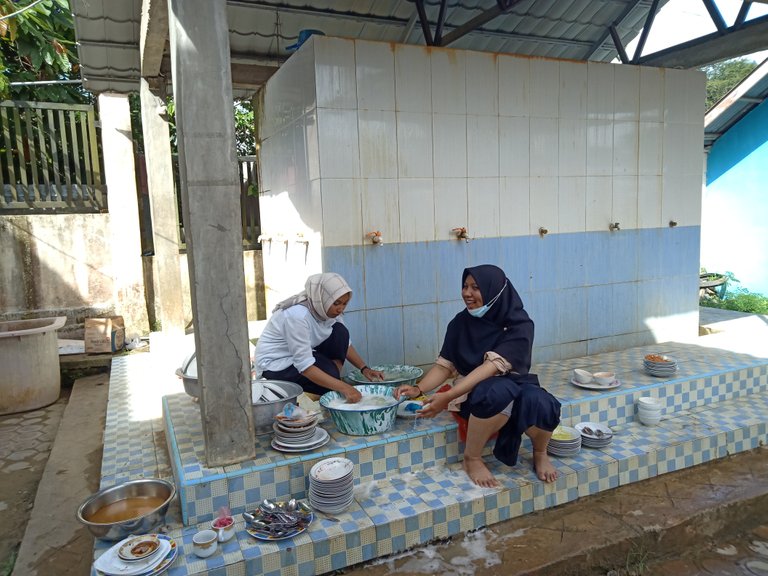 So I personally swept the Meunasah yard which was still dirty and threw it in the places provided, then the rest of my friends washed the dishes and glasses of Gampong Blang Poroh which was quite a lot.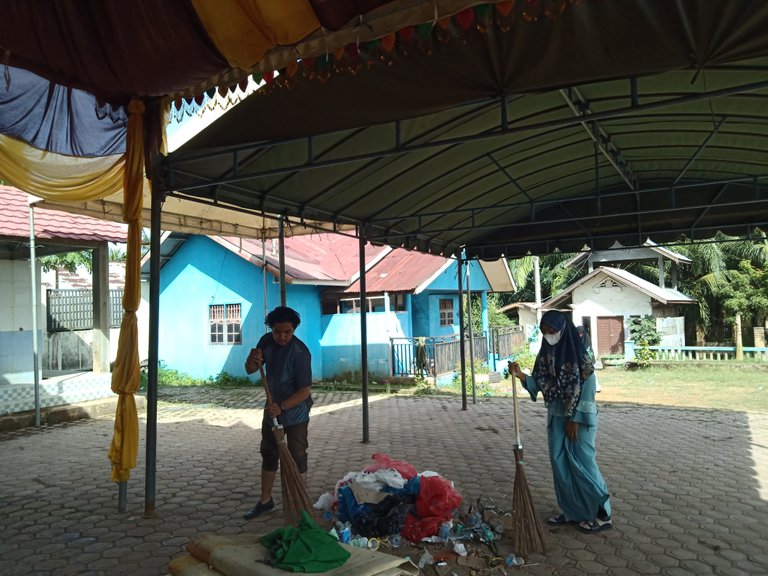 This was precisely on Saturday, when I shouldn't have gone to Gampong Blang Poroh because there were no KPM activities, but because of the discomfort, we kept going to help in whatever we could.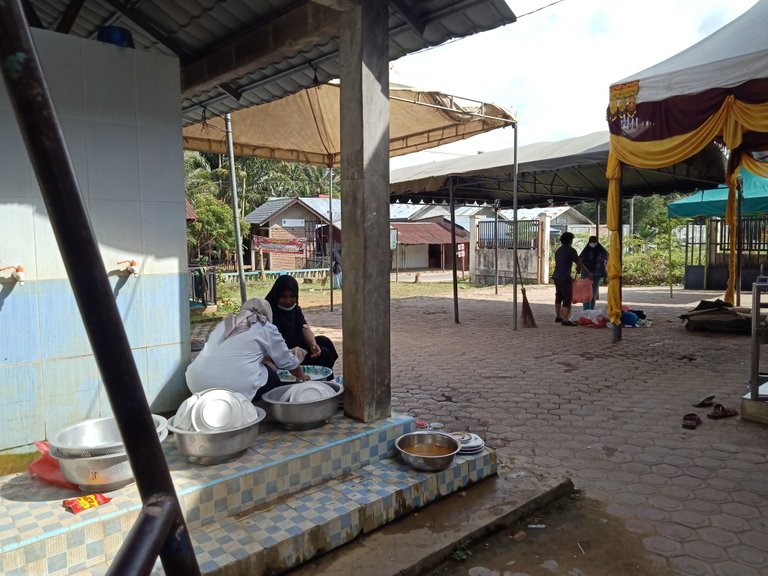 But we didn't dismantle the tent because it was the responsibility of other college students, and we did what we could, without having to ask other people for help, and we did what we could.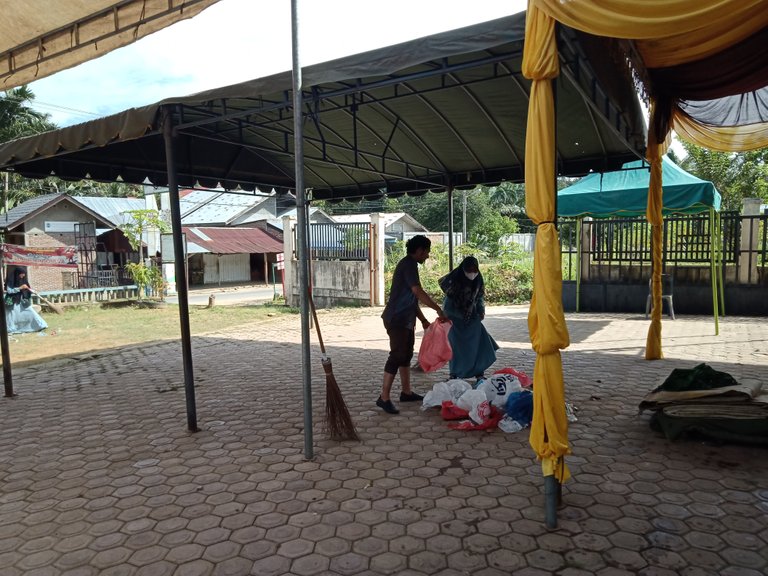 Hopefully in the future it can be better and useful for all.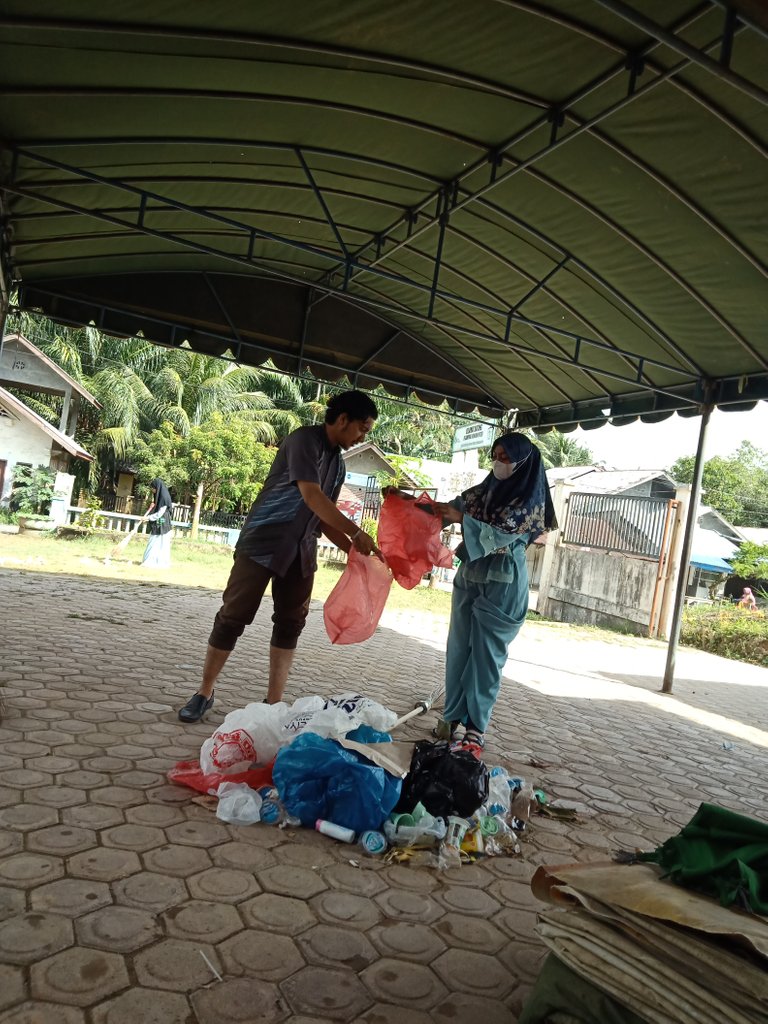 THANKS FOR VISITING MY BLOG

---
---