Pahit Lidah Shop
Tonight I will write again and start again making posts in this community then I will routinely make interesting things and also display some pictures that I take it at once I made the post. On this occasion, hopefully the post can be more interesting than the previous post.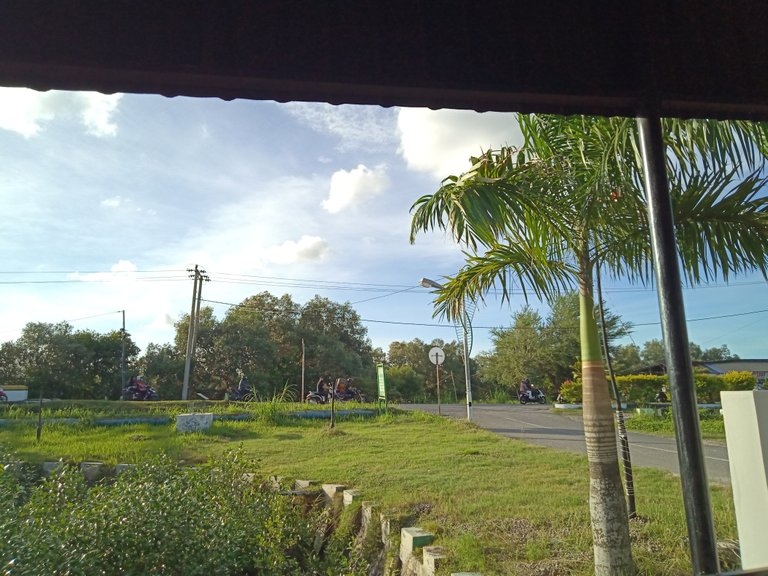 This is the view in one of the coffee shops in Lhokseumawe, which is near the Cunda bridge and also this is the most comfortable place I visited and also the most comfortable to visit relax and also sit with friends all while refreshing and also talking about small things so that it makes us comfortable sitting in this place.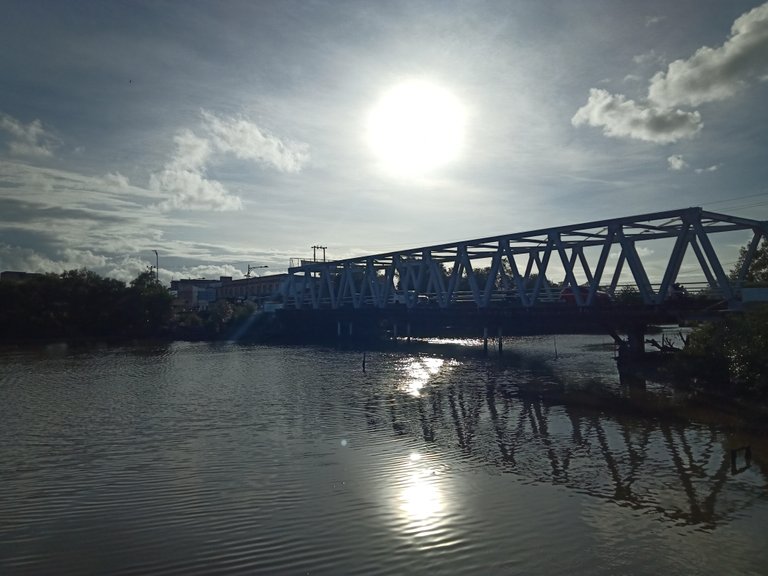 For me this is a favorite place even though I rarely sit in this place because the price of food and drinks makes me rarely go to this place but with the atmosphere and the view The surroundings make me more comfortable and also more comfortable sitting in this place because it is rare in other places to see the scenery in this Pahit Lidah stall.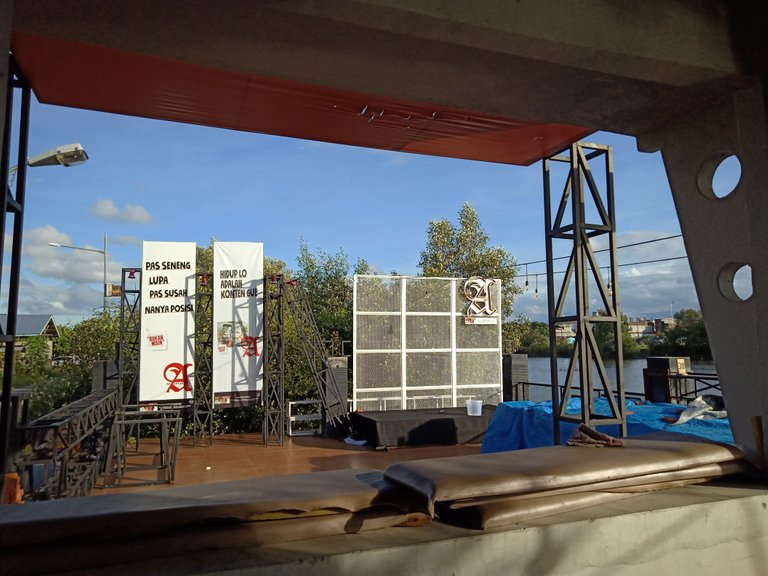 In Lhokseumawe there are many places to hang out and also a place to relax but this place is different from the others because around it there are views of the flowing river and also the bridge that Filled with people going to Lhokseumawe and also going to Lhokseumawe. For me, this is one of the beautiful and interesting sights.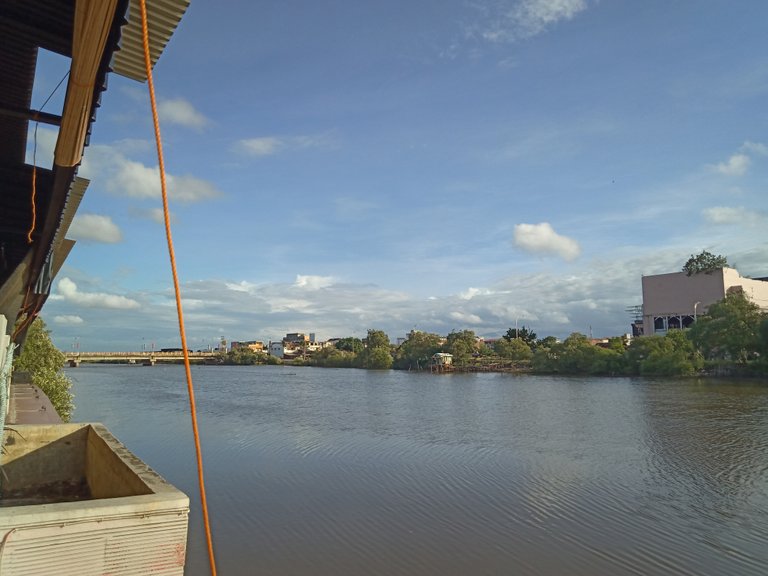 And on Sunday nights, of course, this place has karaoke music and is sung by certain people. But I never sat at night in this place because no one accompanied me first this place maybe if there are friends or relatives I will definitely sit in this place at night.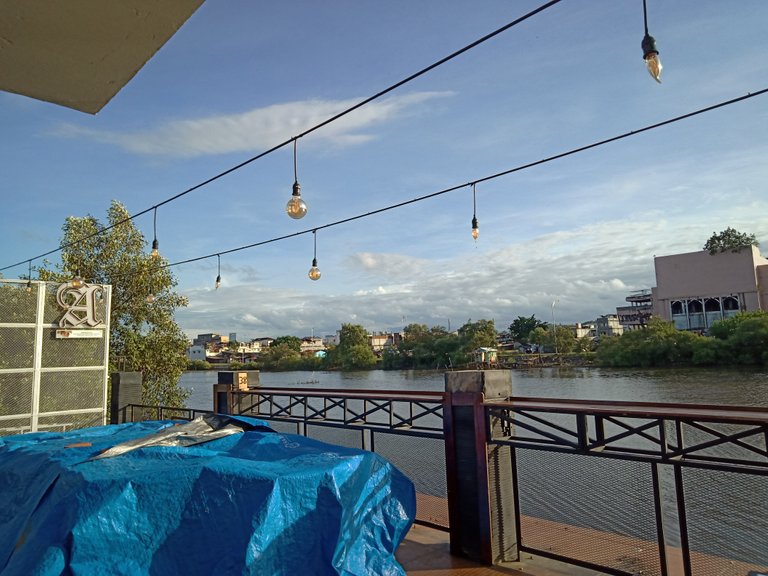 Indeed, enjoying something new is very fun and also very good, especially if we can document like I do this documentation and that also includes unique things. I really enjoy this place and also this beautiful atmosphere.
This place is new but not new at all and also this place is very unique and easy to other places and we will be easier to find this place because the place is very conspicuous. And this place also allows us to see the scenery with people walking on the side of the road and also on the bridge.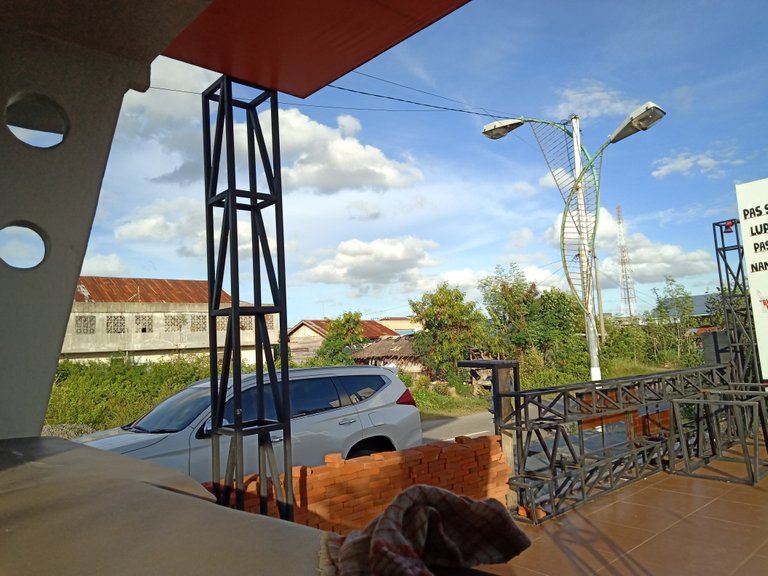 Maybe this is all I can write and I will convey in this post, I hope this post is useful for all of us and can also be more interesting than my previous post.I apologize if there is an error in making this post because I am just starting again and will be consistent in making posts in this community.
Spirit always for all of us.

---
---