Playing Futsal at Night
HI EVERYONE, WELCOME TO MY HIVE BLOG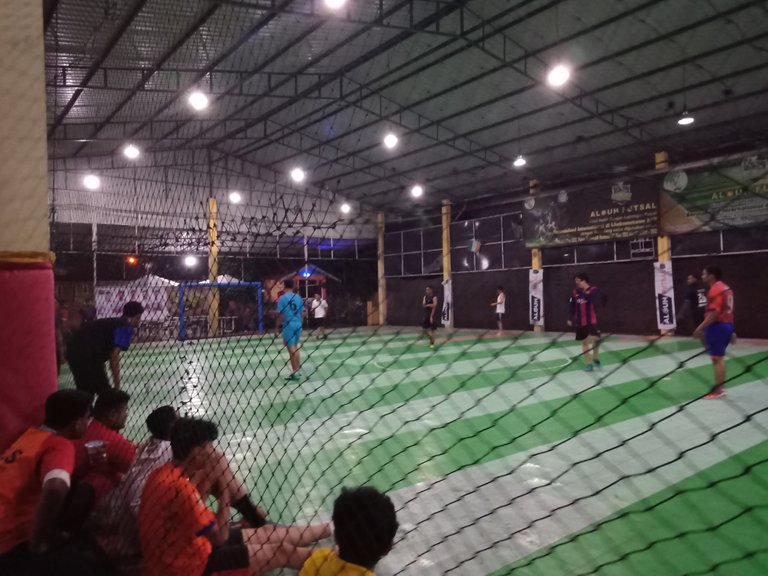 On this occasion I will discuss sports with the big title "Playing Futsal at Night".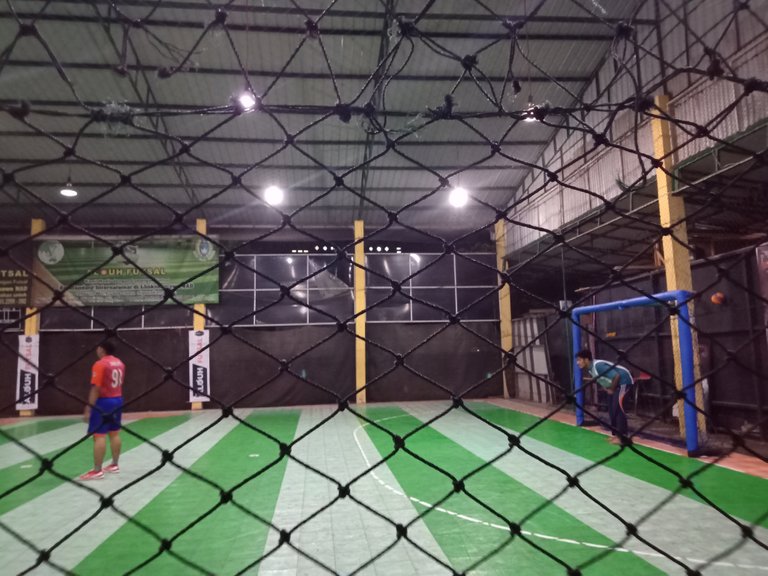 Futsal is a sport that is almost the same as playing soccer in general, but what makes it different is the football field, the ball and the number of people who can play in the sport.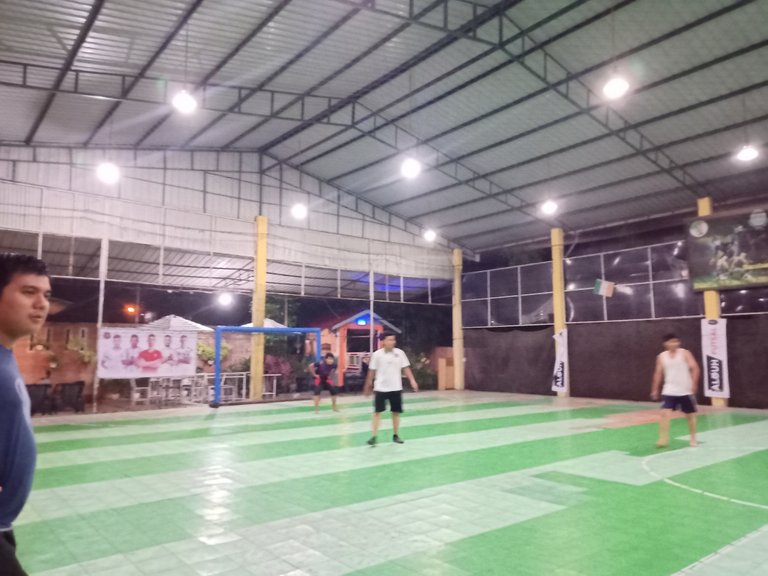 If soccer is played on a big field, and the ball is big, then 11 people have to play in soccer, while Futsal is played on a special futsal field and there is a net, then the ball is a little small and hard to bounce, then only 5 people can play.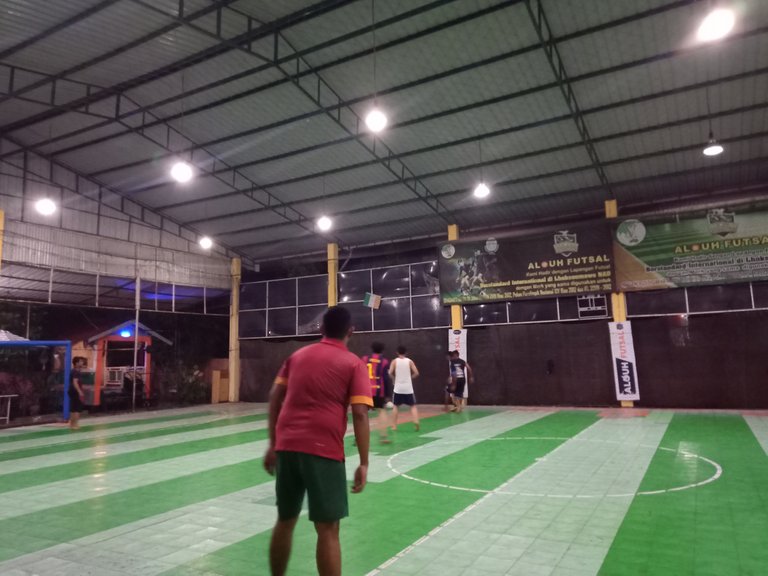 That's the only difference, but futsal can exercise at night, while soccer is rarely available at night, and it can only be played on a field that has been provided such as a stadium or a special field.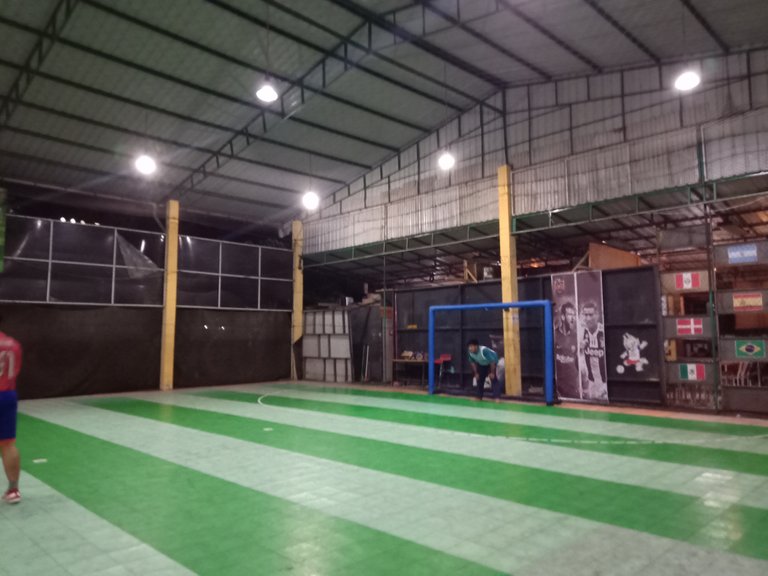 And that night my friends and I played futsal at night, and now we have become members who always play on Monday nights and that's been the name of our members.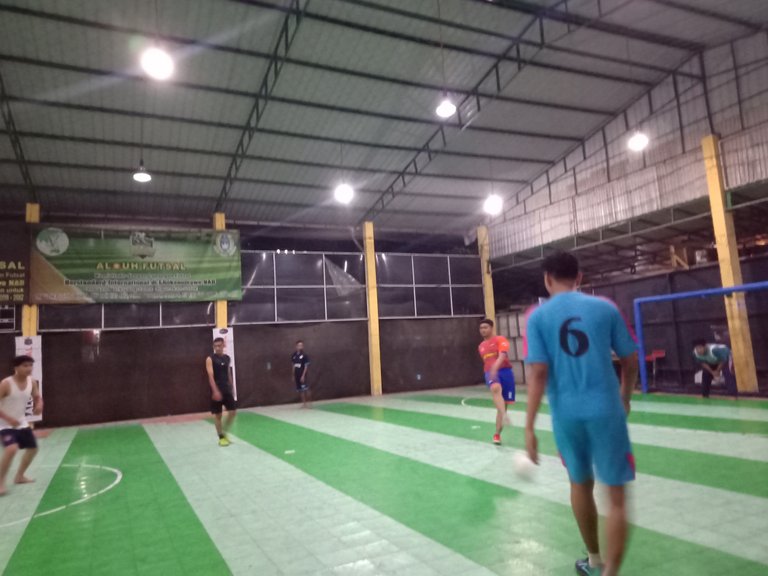 And of course the futsal place will be crowded, and the teams that play are also very many, so we played 2 hours to be satisfied, and all of them got to play futsal for a long time without being disappointed in paying for futsal.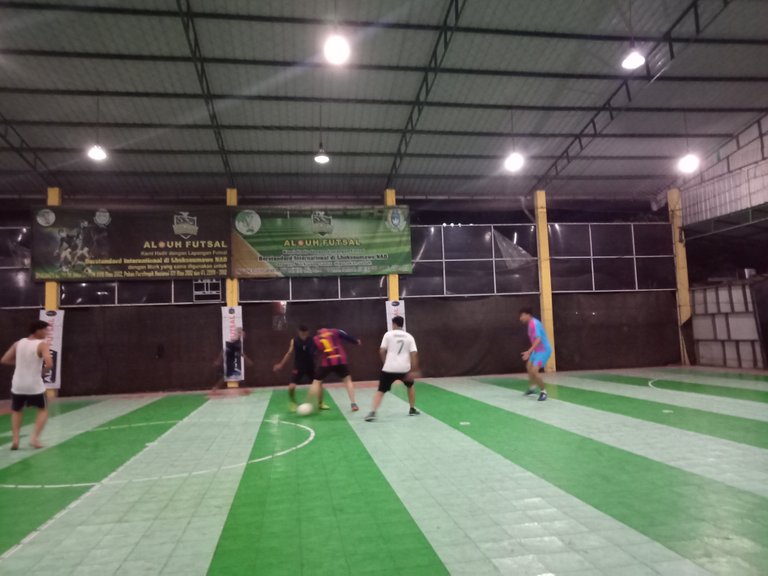 That's just a little insight and experience that I can write and share, hopefully it will be useful for all of us, especially for those who read from the first.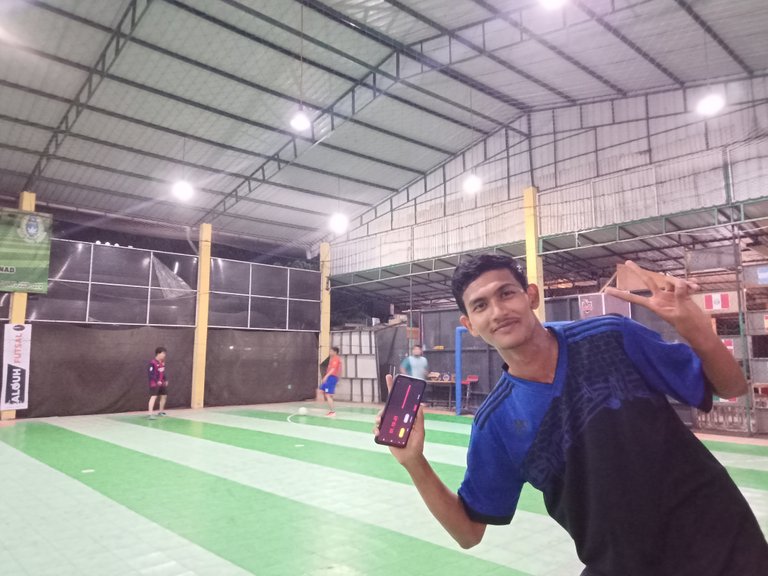 THANKS FOR VISITING MY BLOG

---
---