A Pleasurable Trip to the Peaks of the Mountains ⛰️ Dağların Zirvelerinde Keyifli Bir Gezi (EN-TR)

Hello everyone,
We had to overcome some difficult roads on Cafer's mountain bike to see this wonderful view of the district. In fact, where the roads ended, we continued on over large and small stones. Cafer was confident because he had been on that bike for a long time. But this was the first time I had been on such a crazy journey behind him. In the end, when I saw this view, I thought it was worth it.
Herkese Merhaba,
Bu mükemmel ilçe manzarasını görebilmek için Cafer'in dağ motosikleti ile zorlu yollar aşmamız gerekti. Hatta yolların bittiği yerde irili ufaklı taşlar üzerinden ilerlemeye devam ettik. Cafer uzun süredir o motorun üzerinde olduğu için kendine güveniyordu. Fakat ben ilk kez onun arkasında böyle çılgın bir yolculuğa çıkmıştım. Sonuç olarak bu manzarayı gördüğümde buna değdiğini düşündüm.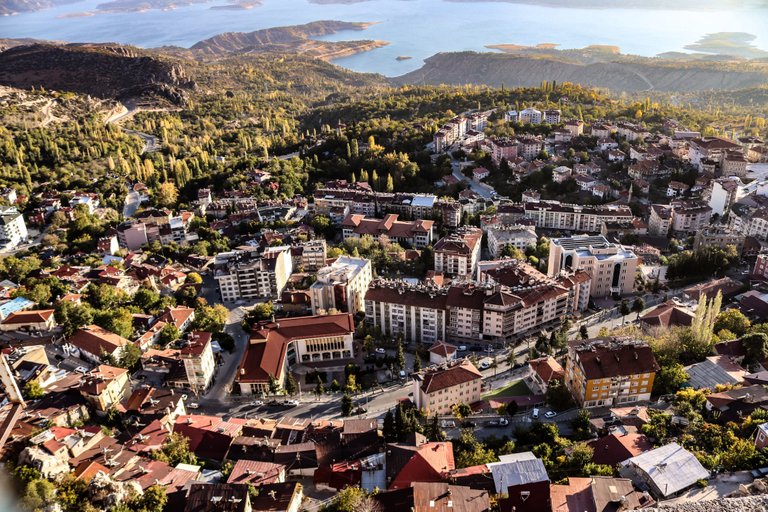 We went to the highest parts of the mountain, where there were huge rocks. I had been curious about this place for a long time, so I studied every detail I saw. Sometimes I acted like a traveler, sometimes like a geologist.
Dağın en yüksek yerlerine gittik. Burada devasa kayalar vardı. Uzun zamandır burayı merak ediyordum. O nedenle gördüğüm her detayı inceledim. Bazen bir gezgin, bazen bir jeolog gibi hareket ediyordum.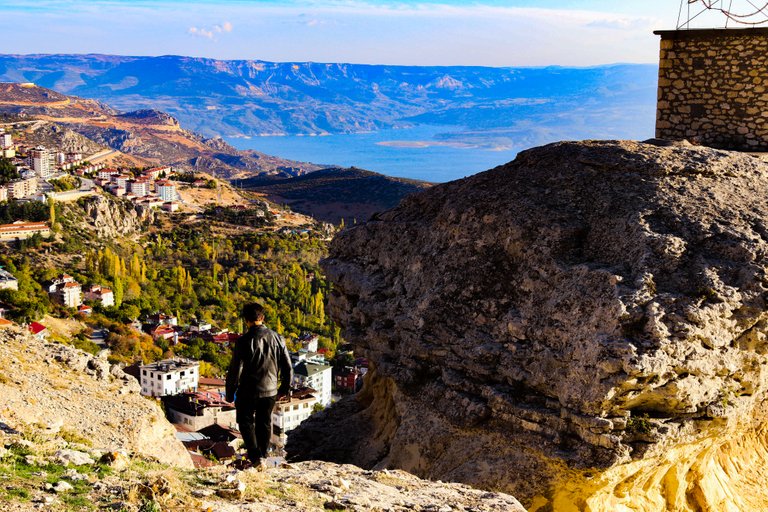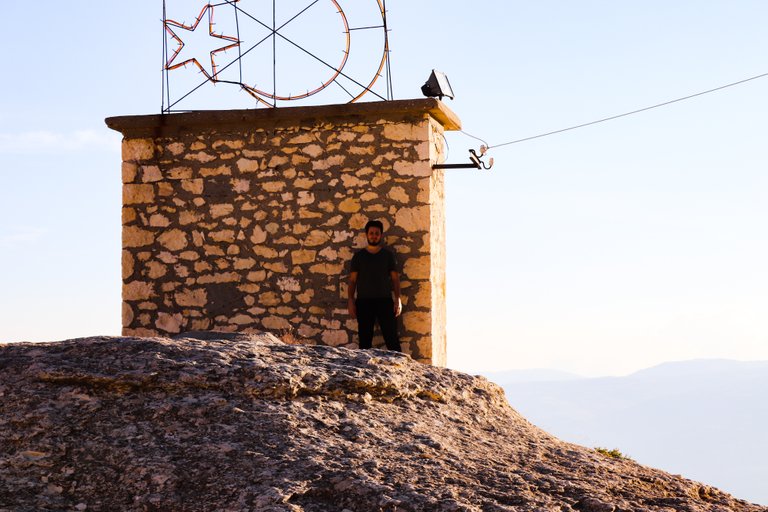 Among these details was a beautiful anthill. Even while I was photographing them, I felt respect for them. They teach us great lessons with their hard work and division of labor.
Bu detaylar arasında güzel bir karınca yuvası da vardı. Fotoğraf çekerken bile onlara karşı saygı duydum. Çalışkanlıkları ve iş bölümü ile bize çok güzel dersler veriyorlar.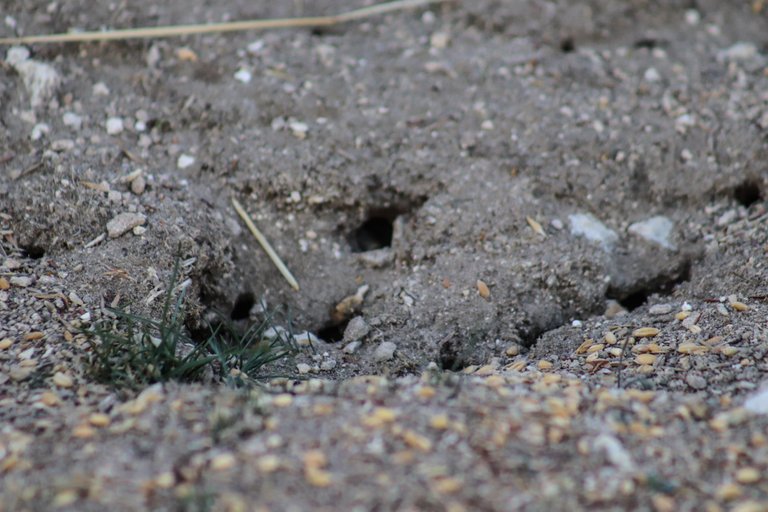 I tried to see the landscape from every possible angle, sometimes on top of a rock, sometimes high and flat.
Manzarayı olabilecek her açıdan görmeye çalıştım. Bazen bir kayanın tepesindeydim, bazen yüksek ve düz bir yerde.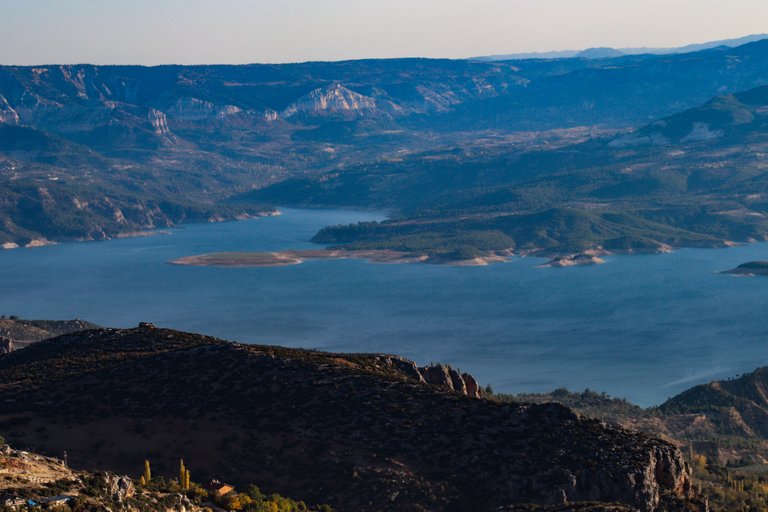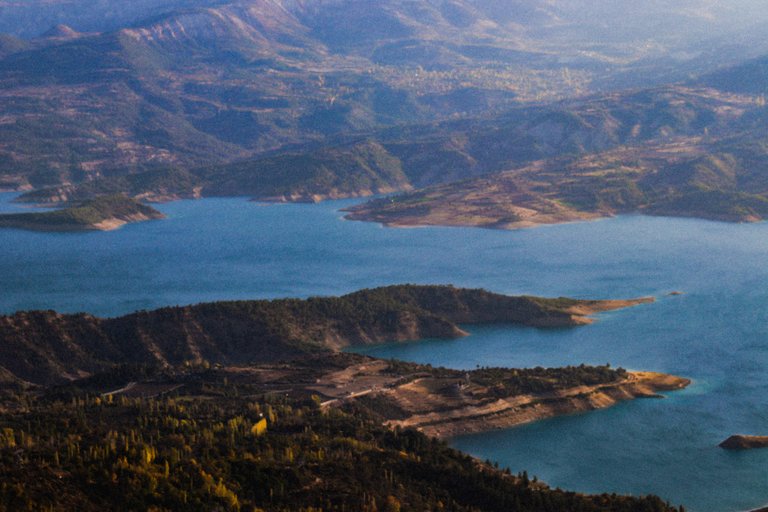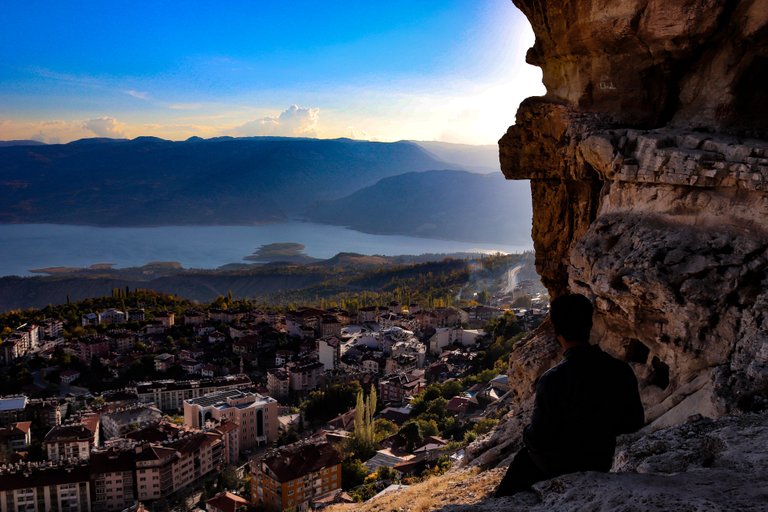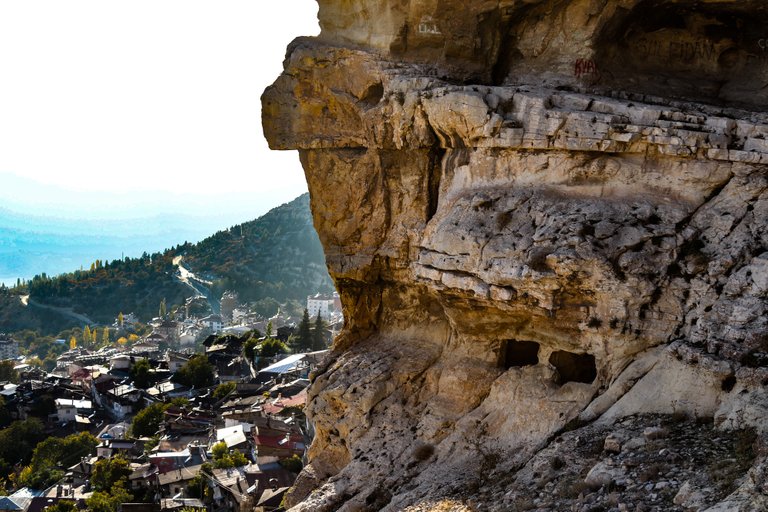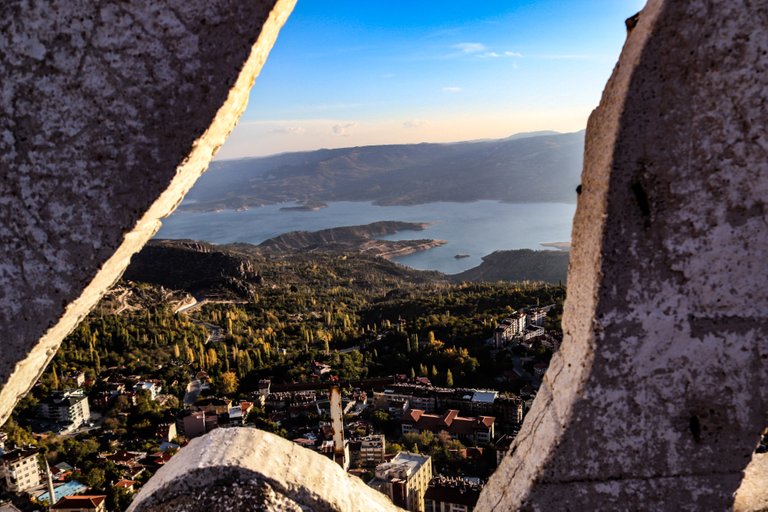 I'm not afraid of heights. But when I took these photos I held my breath. One step beyond the rock I was on was a deep void.
Yükseklikten korkmam. Fakat bu fotoğrafları çekerken nefesimi tuttum. Üzerinde bulunduğum kayanın bir adım sonrası derin bir boşluktu.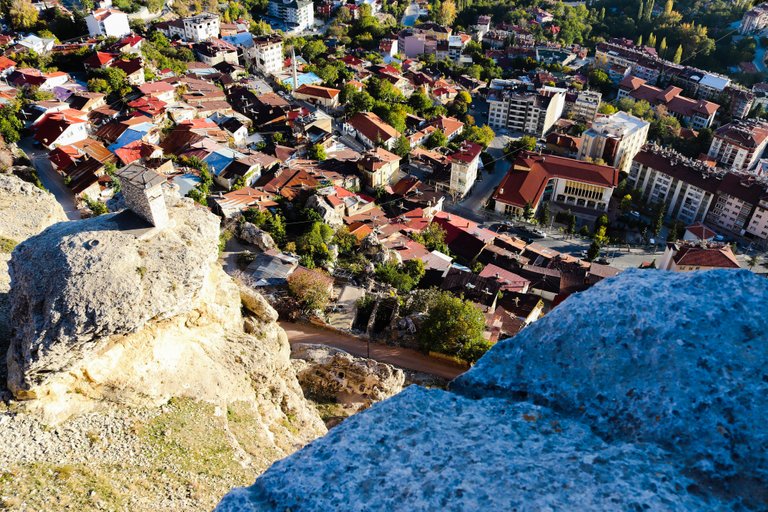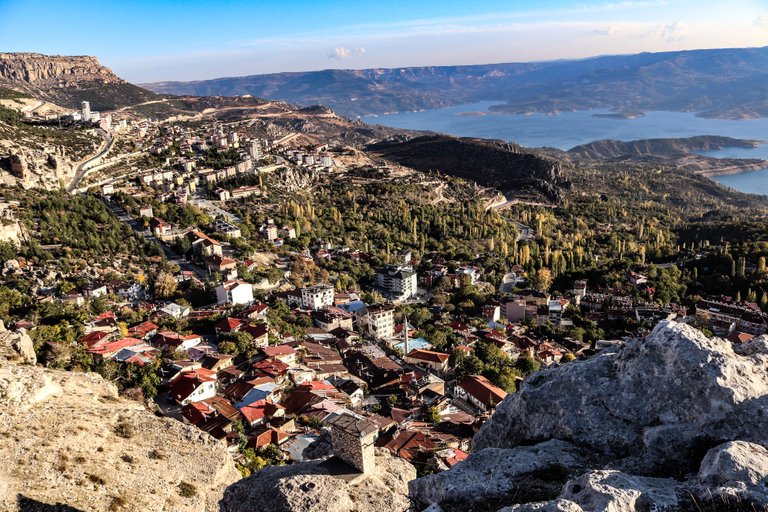 After we had seen enough space, we wanted to see the caves. In the past, ancient people used to live in them, especially for safety reasons. There were many caves that could fit a single person or a large family. I even went inside one of them and there was a rock for sitting and sleeping. Cafer, who was my photographer at the time, wasn't with me so I can't show you this part, but he took a picture of me coming out of the cave.
Yeterince bir adım sonrası boşluk olan yer gördükten sonra mağaraları görmek istedik. Eskiden eski insanlar özellikle güvenlik gibi sebeplerle buralarda yaşamıştı. Tek kişilik veya geniş bir ailenin sığabileceği birçok mağara vardı. İçlerinden birinin içine bile girdim. İçeride oturmak ve uyumak için bir kaya vardı. O sırada fotoğrafçılığımı yapan Cafer yanımda olmadığı için bu kısmı size gösteremeyeceğim. Ama mağaradan çıkarken beni çekmiş.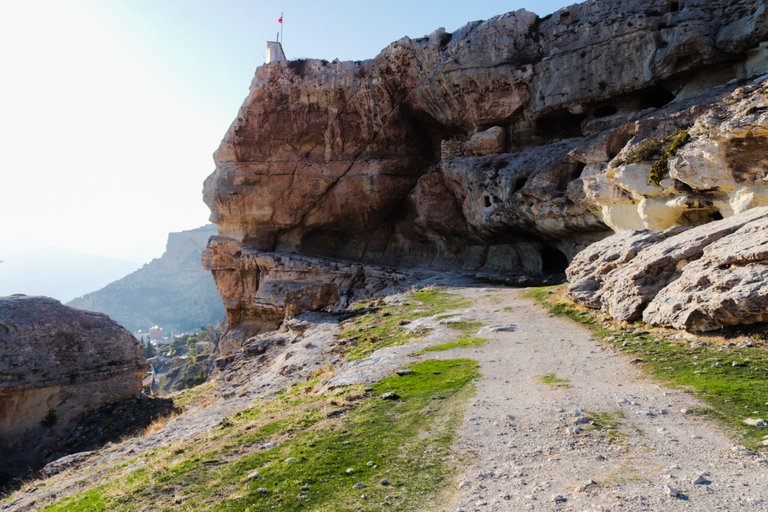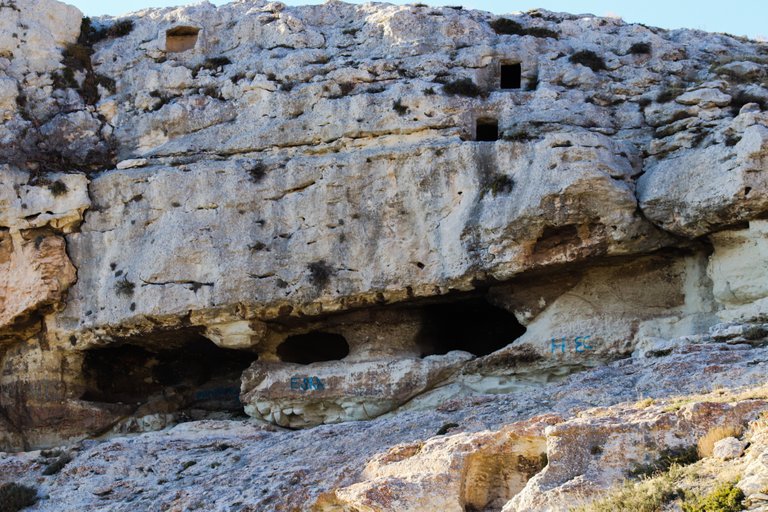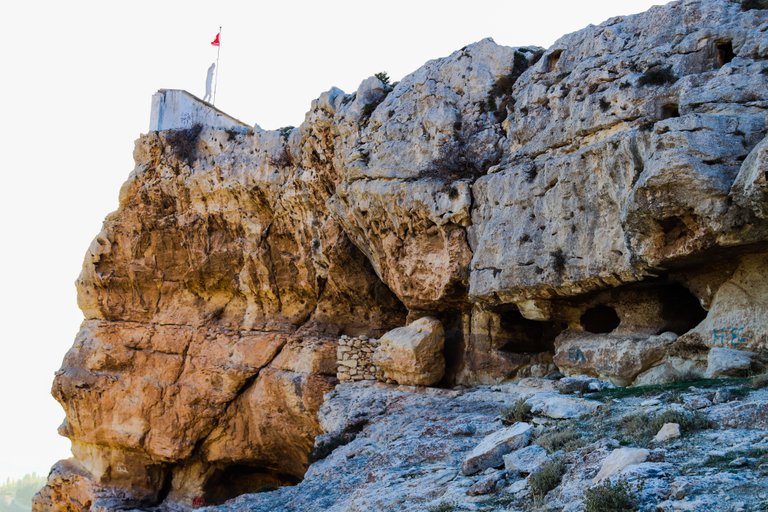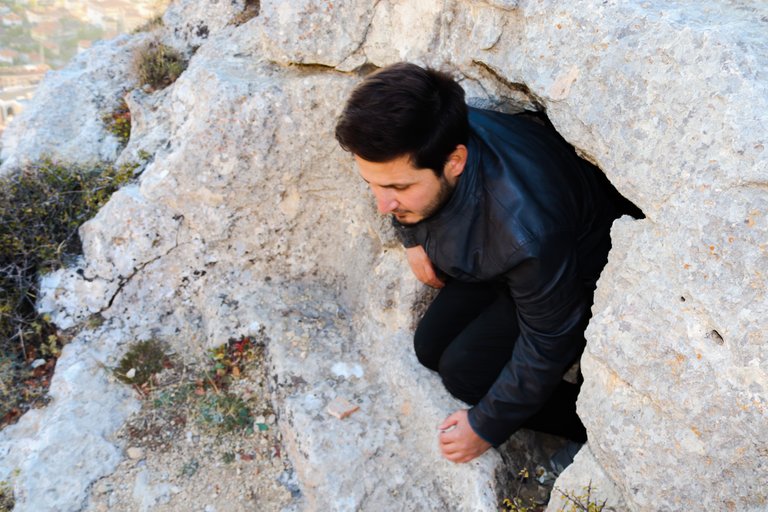 Towards the end of this magnificent journey, we came across a surprise from a friend of ours in the district. Before going up the mountain, we saw @dolunay18 in a friend's shop. He had taken this place as a trust for a while. That's why he couldn't come with us. Then he jumped on a motorcycle he found in the district and came up. We spent time with him for a while. Then we took a photo to immortalize this day.
Bu muhteşem yolculuğumuzun sonuna doğru ilçedeki bir arkadaşımızın sürprizi ile karşılaştık. Dağa çıkmadan önce @dolunay18'ı bir arkadaşımızın dükkanında görmüştük. Kendisi bir süreliğine burayı emanet olarak almıştı. O nedenle bizimle gelememişti. Daha sonra ilçeden bulduğu bir motora atlayıp yukarı gelmiş. Bir süre onunla da vakit geçirdik. Daha sonra bu günü ölümsüzleştirmek için bir fotoğraf çektik.*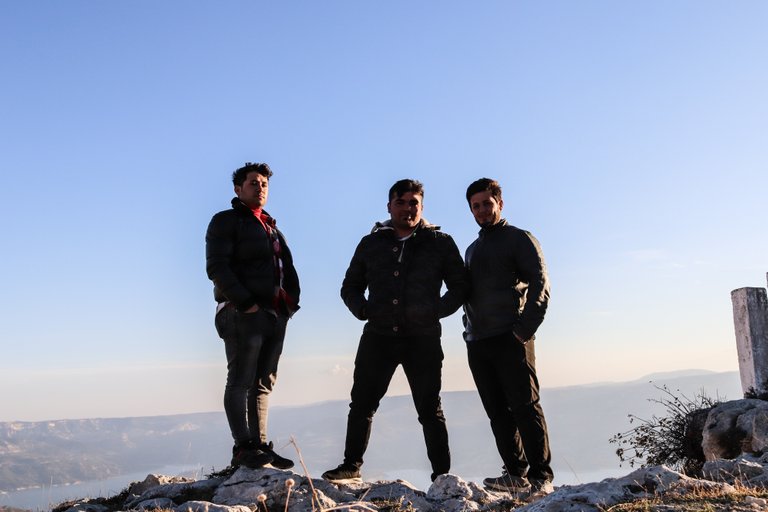 On the way back, again behind Cafer, we crossed dangerous roads and places where there were no roads and returned to the town. We were in a hurry because we had a carpet match in about an hour. This was a situation I never wanted when I was behind Cafer :)
See you in my next content. Stay with love.
Dönüş yolunda yine Cafer'in arkasında tehlikeli yolları ve yol olmayan yerleri aşarak ilçeye döndük. Yaklaşık bir saat sonra halı maçımız olduğu için acele ediyorduk. Bu, Cafer'in arkasındayken hiç istemediğim bir durumdu :)
Bir sonraki içeriğimde görüşmek üzere. Sevgiyle kalın.
---
---