(EN-TR) Karsiyaka Beach and Ferry Journey // Karşıyaka Sahil ve Vapur Yolculuğu
EN
Hello Dear Friends,
I wanted to take my guests from out of town on the ferry to show them around. It would be a good experience for them. My sister's family came to Izmir from a distance of about 1500 km. Their children had never seen the sea up close before. I took them to the center of Izmir and showed them around for a while. Then we boarded the ferry. I would like to share with you the beauties I saw during this trip. I hope you like it.
TR
Merhaba Değerli Arkadaşlar,
Şehir dışından gelen misafirlerimi gezdirmek için onları vapura bindirmek istedim. Bu onlar için güzel bir deneyim olacaktı. Kız kardeşimin ailesi İzmir'e yaklaşık 1500 km uzaktan geldiler. Çocukları daha önce denizi hiç yakından görmemişlerdi. Onları İzmir'in merkezine götürüp bir süre gezdirdim. Daha sonra vapura bindik. Bu gezimiz sırasında gördüğüm güzellikleri sizlerle paylaşmak istiyorum. Umarım seversiniz.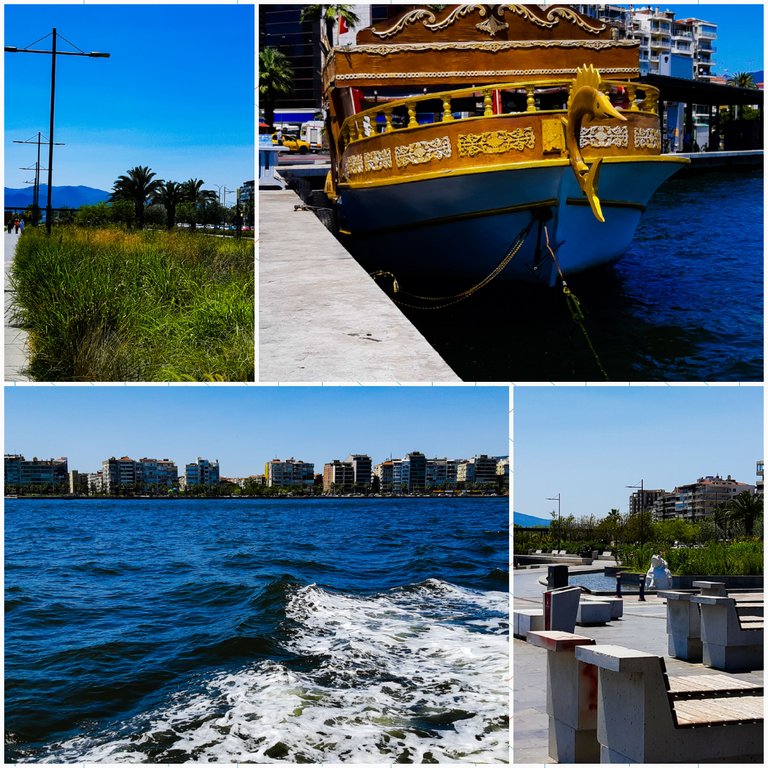 EN
Before boarding the ferry, we had to stop by Konak district. This is the center of Izmir. There are many beautiful places to have fun along the coast. It's a very lively place. Ships and steamers and people abound here.
TR
Vapura binmeden önce Konak ilçesine uğramamız gerekiyordu. Burası İzmir'in merkezi. Sahil kesimi boyunca eğlenebileceğiniz çok güzel yerler var. Oldukça hareketli bir yer. Gemiler ve vapurlar ve insanlar burada çok fazla.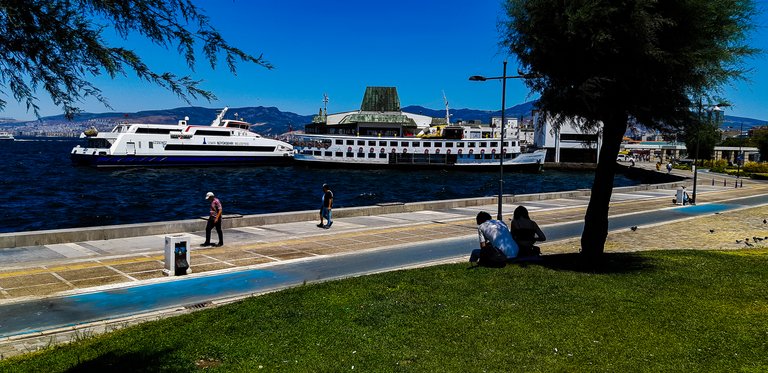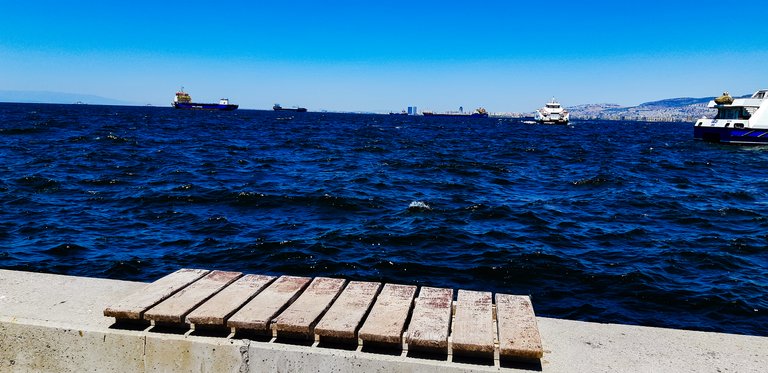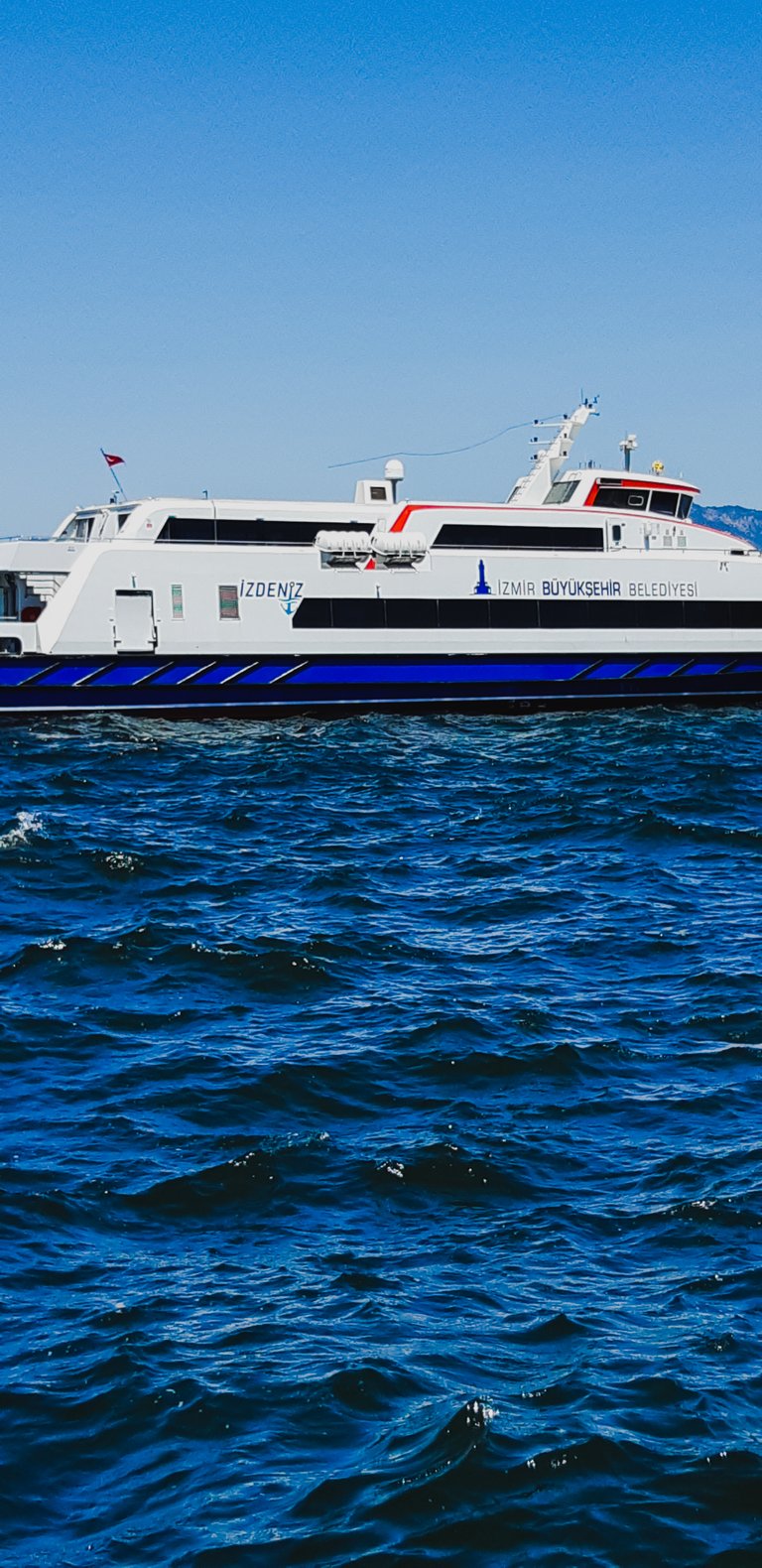 EN
After spending some time here, we got in line to board the ferry.
TR
Burada belli bir süre vakit geçirdikten sonra vapura binmek için sıraya geçtik.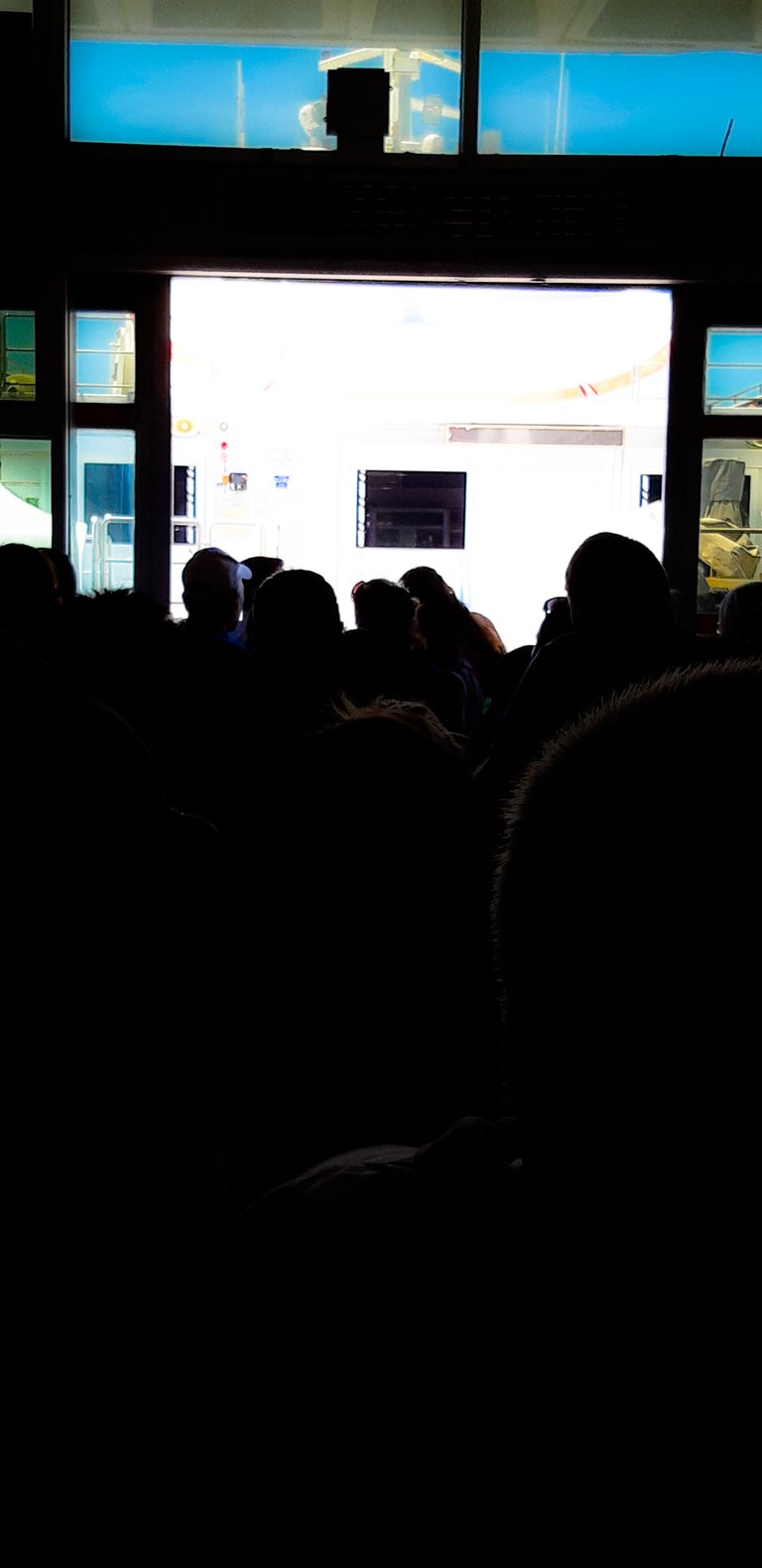 EN
Our journey by ferry was very enjoyable. When we approached Karşıyaka, my sister's children were very happy to see the sea and seagulls for the first time. When our journey came to an end, we took action to visit the coastal areas.
TR
Vapurla olan yolculuğumuz çok keyifliydi. Karşıyaka'ya yaklaştığımızda kız kardeşimin çocukları ilk defa denizi ve martıları görmekten oldukça mutluydu. Yolculuğumuz sona erdiğinde kıyı kesimlerinde gezmek için harekete geçtik.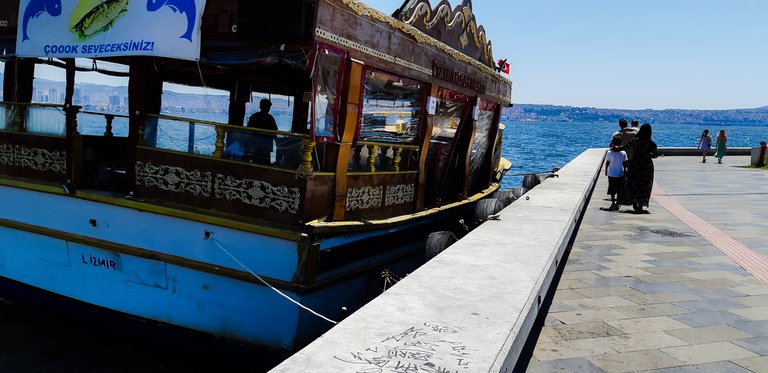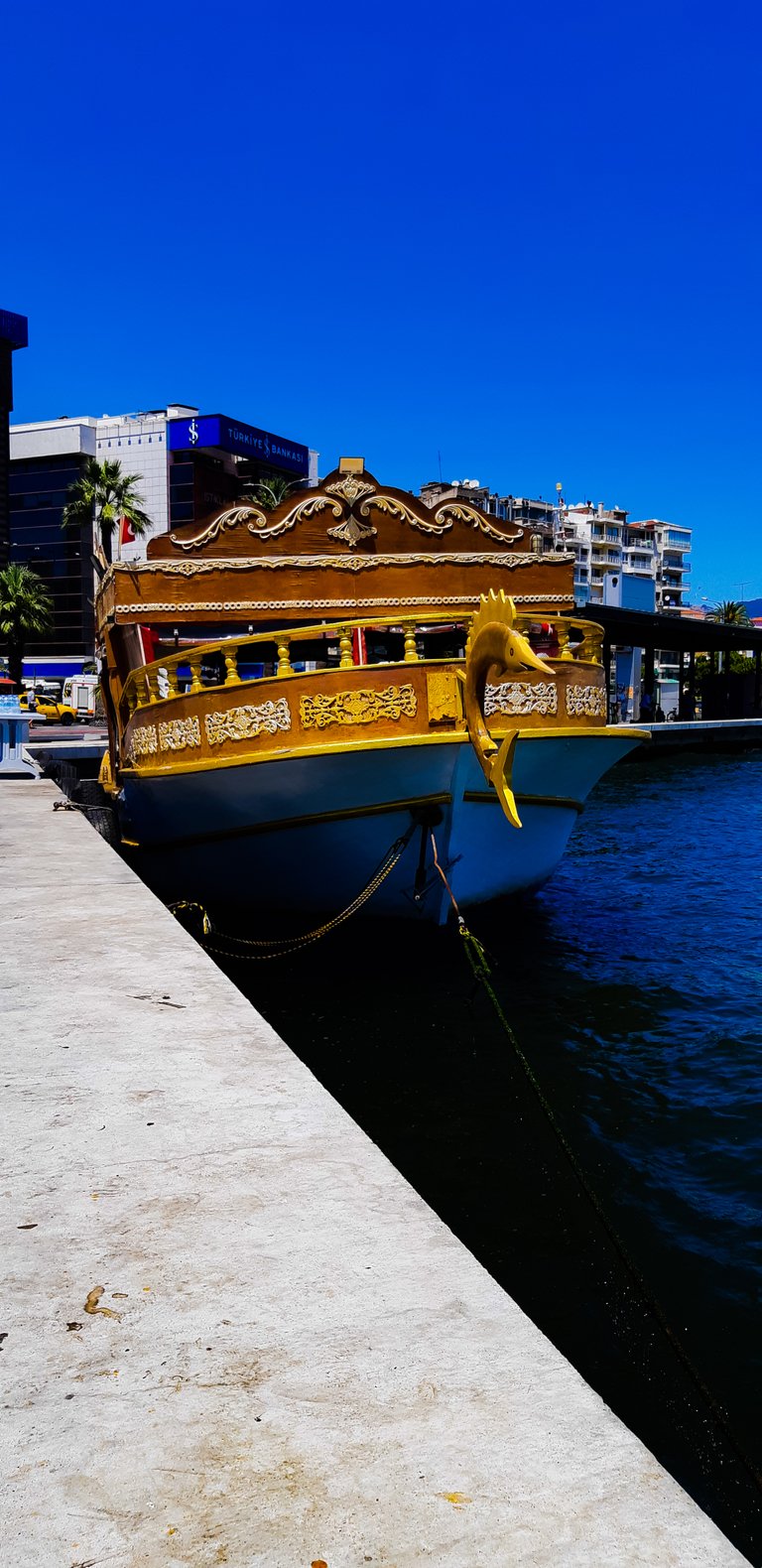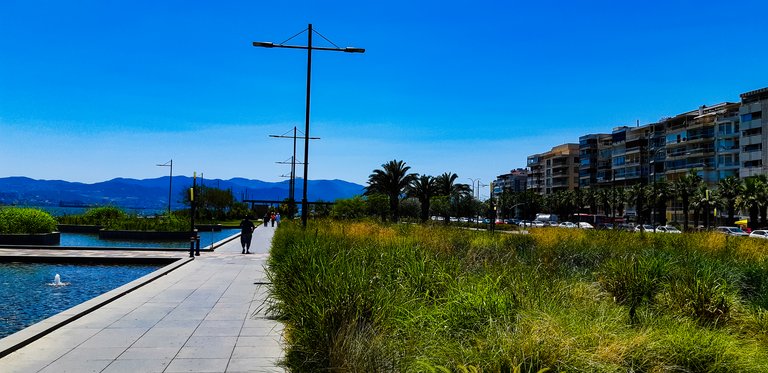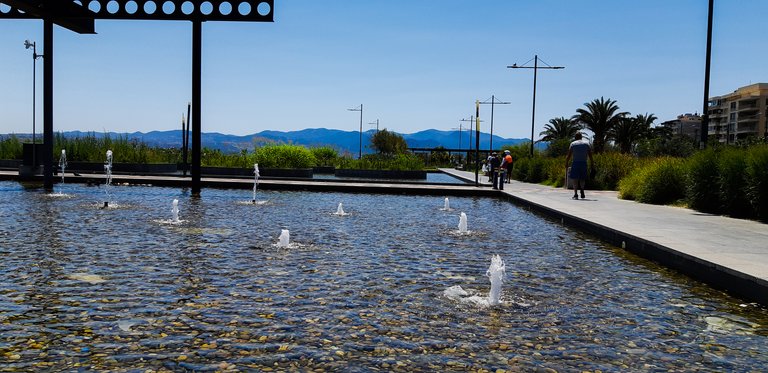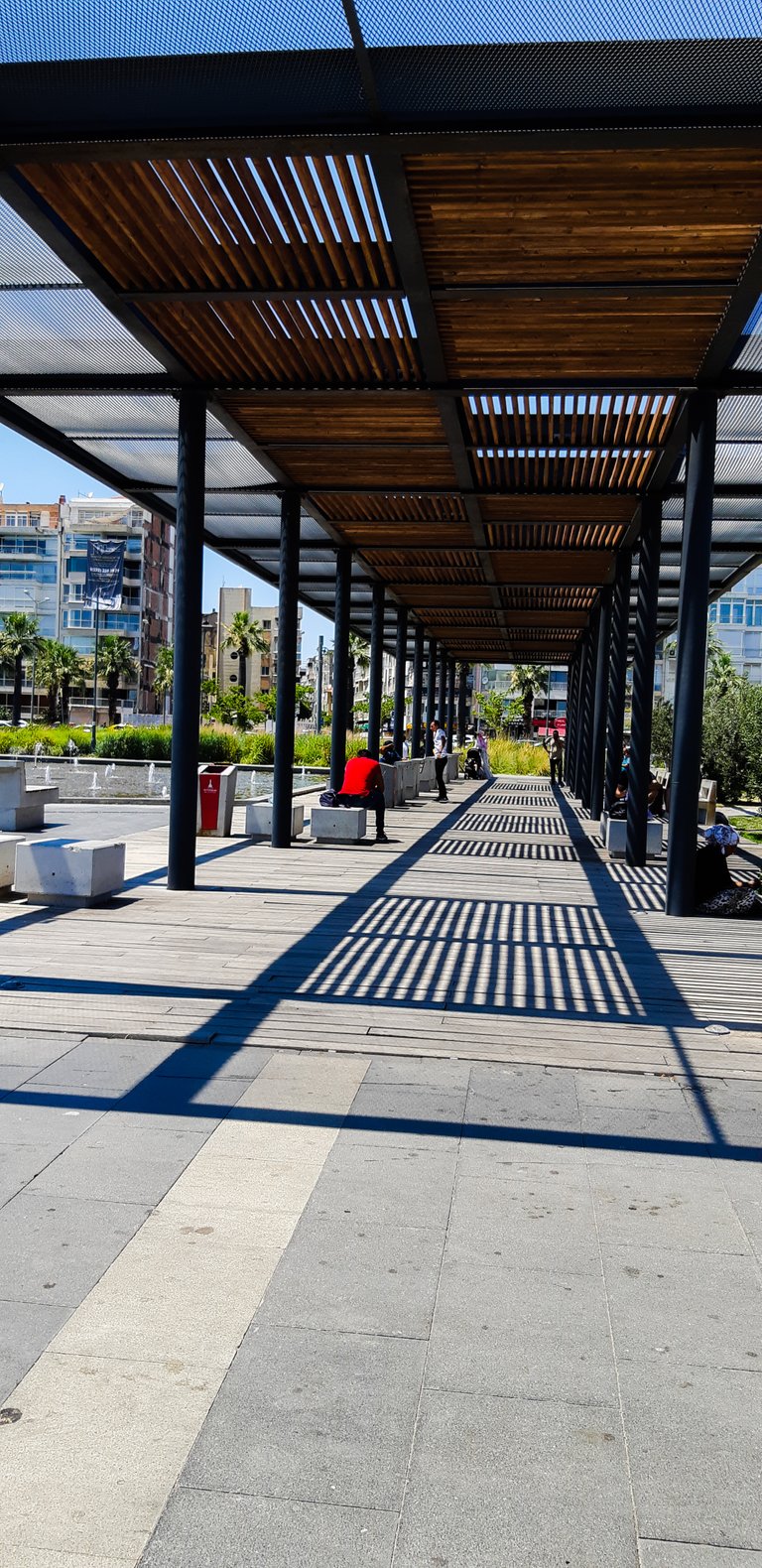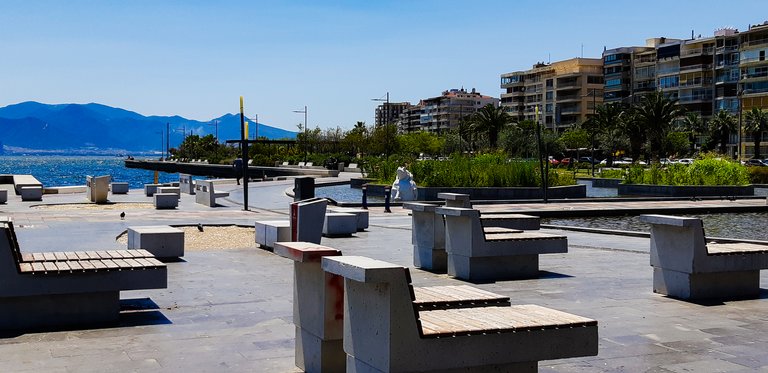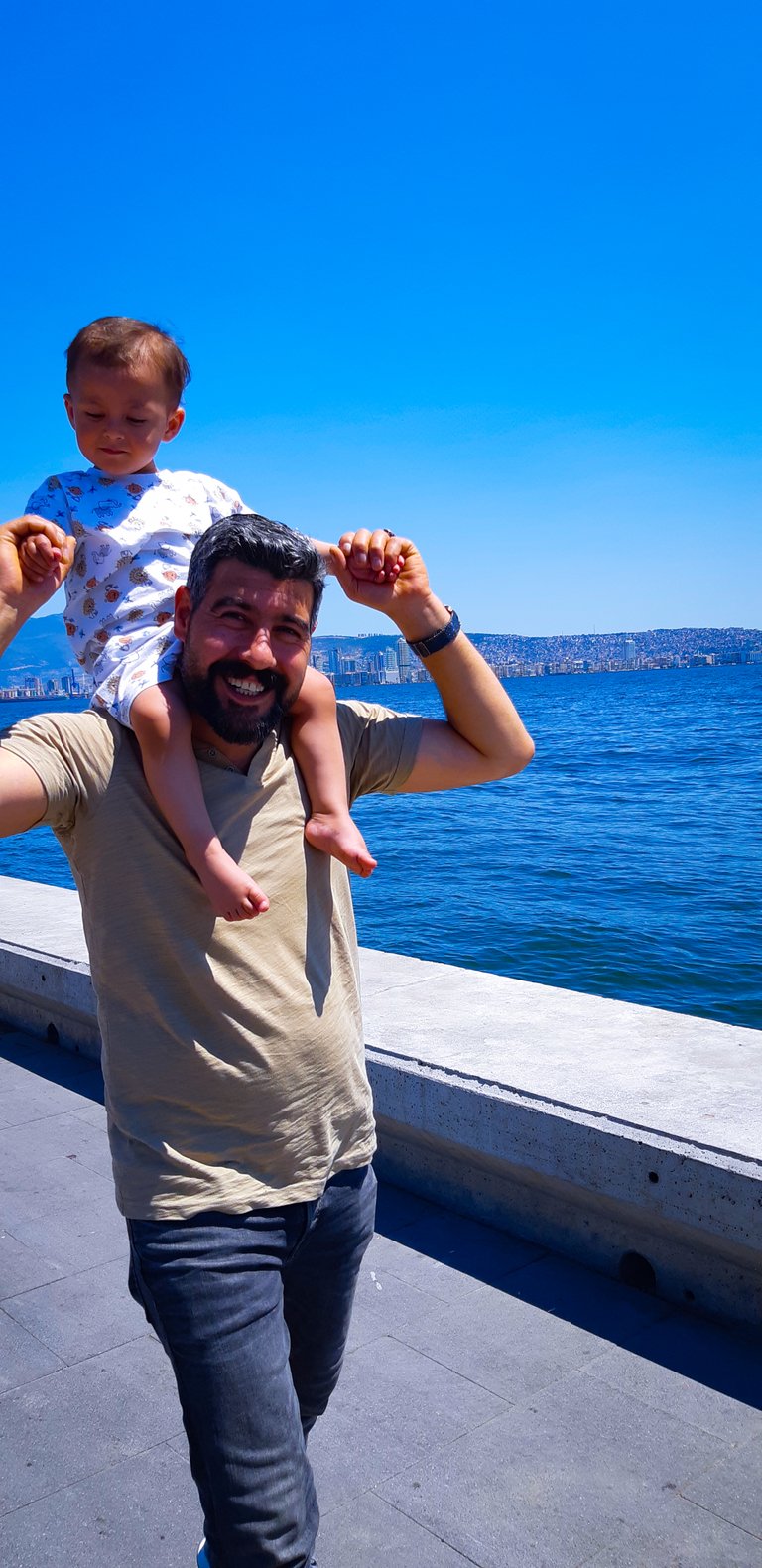 EN
We came across pigeons in many places. They were so sweet.
TR
Güvercinlere birçok yerde denk geliyorduk. Çok tatlıydılar.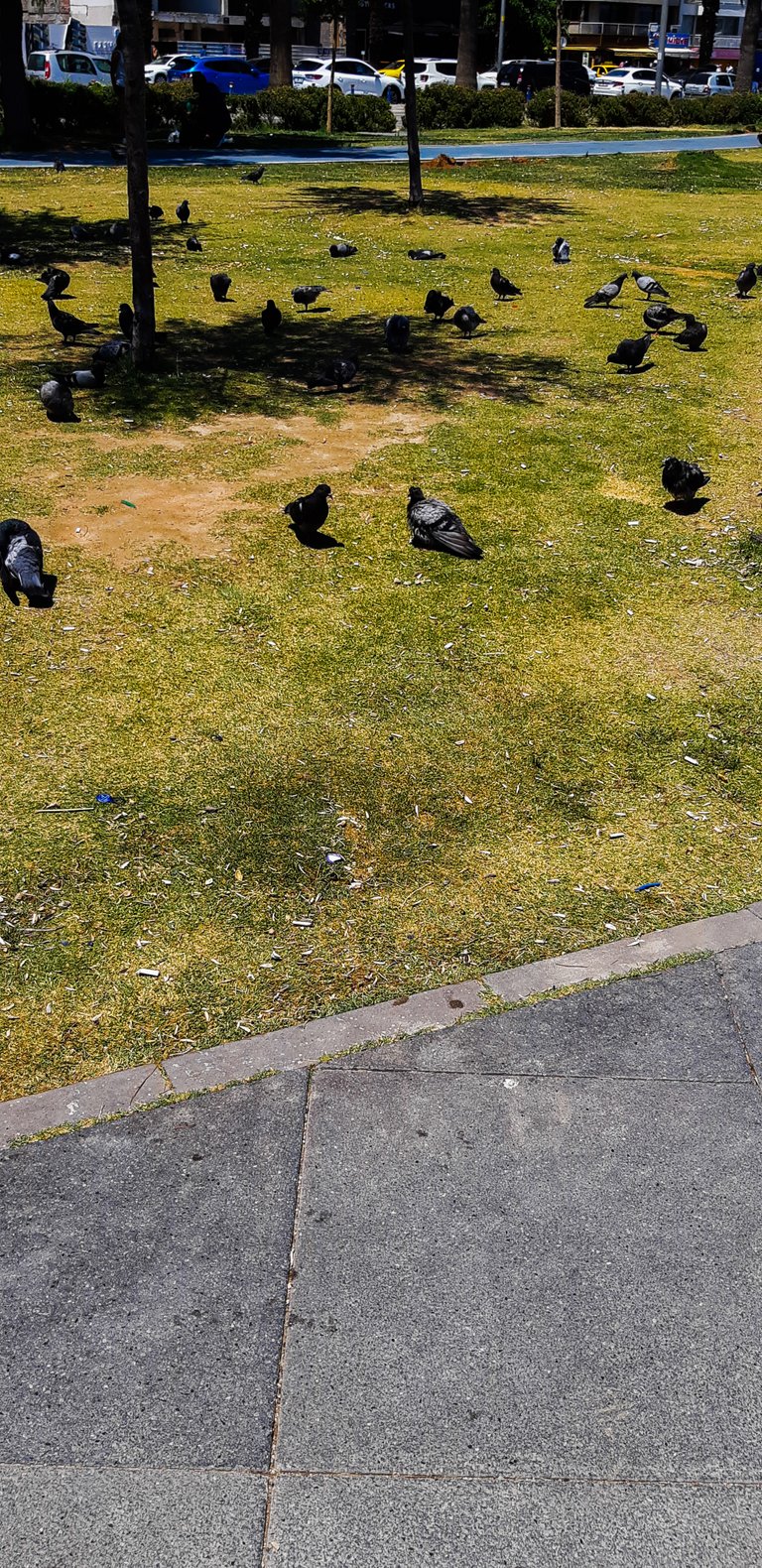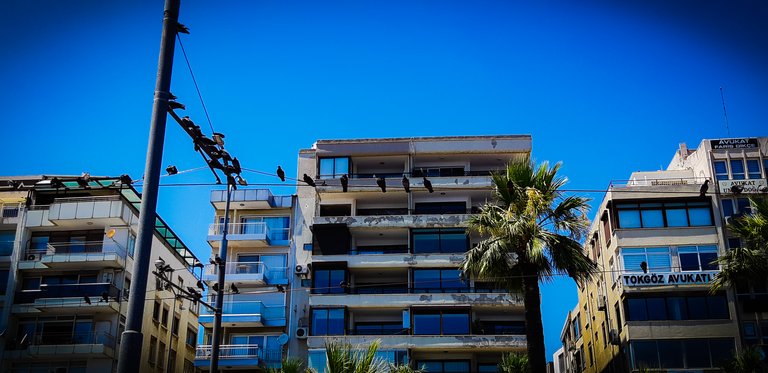 EN
There were those who enjoyed the magnificent view and fishing against this view. Another day I decided to come here to fish. Of course, at a cooler time.
TR
Muhteşem manzara ve bu manzaraya karşı balık tutma keyfini yaşayanlar vardı. Başka bir gün buraya balık tutmak için gelmeye karar verdim. Tabi daha serin bir vakitte.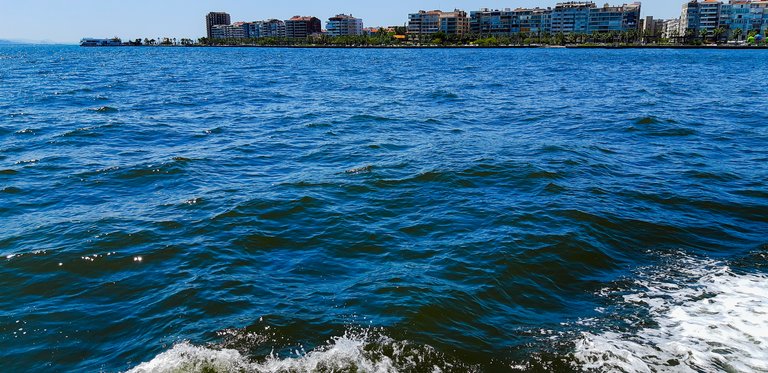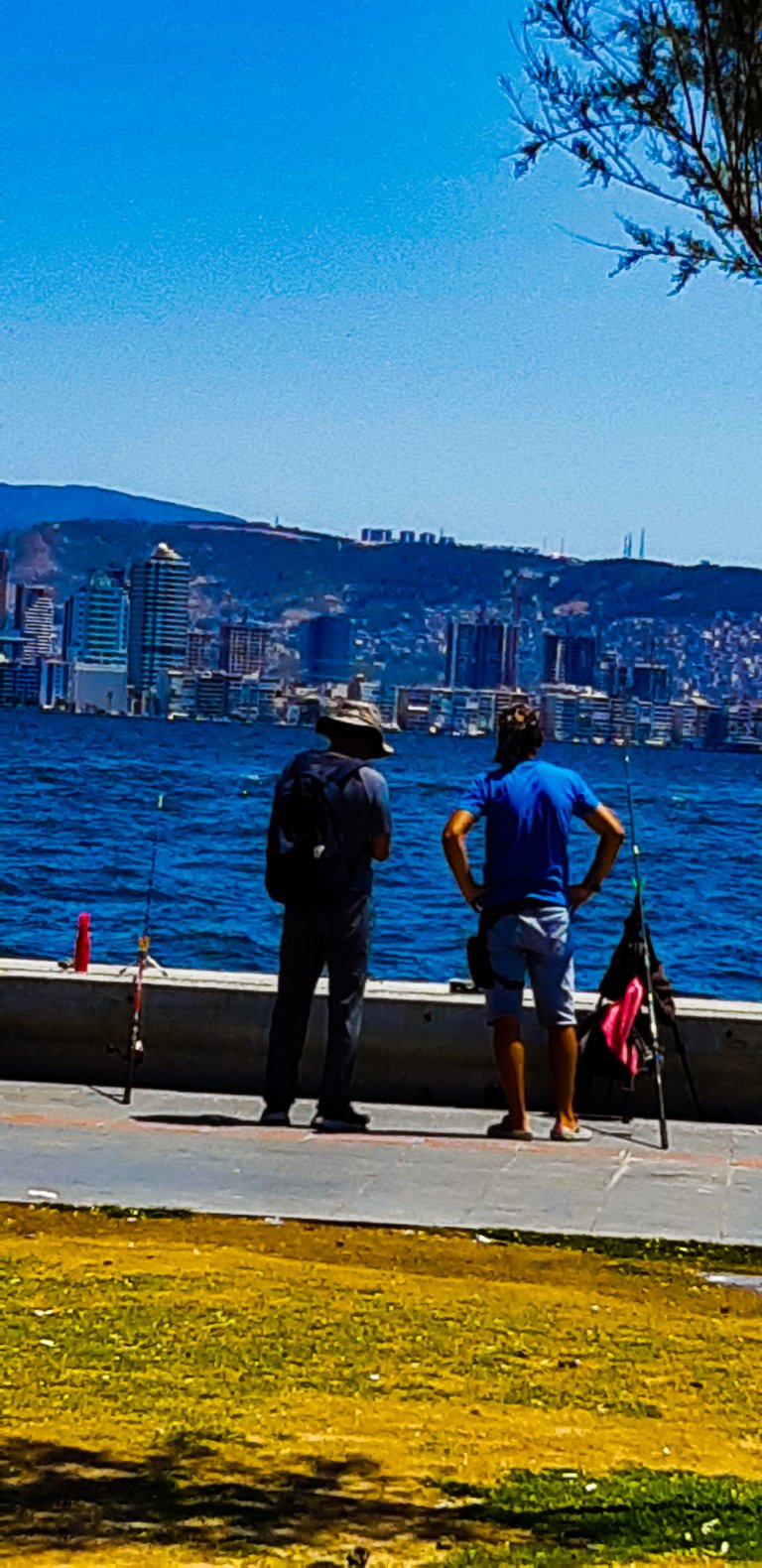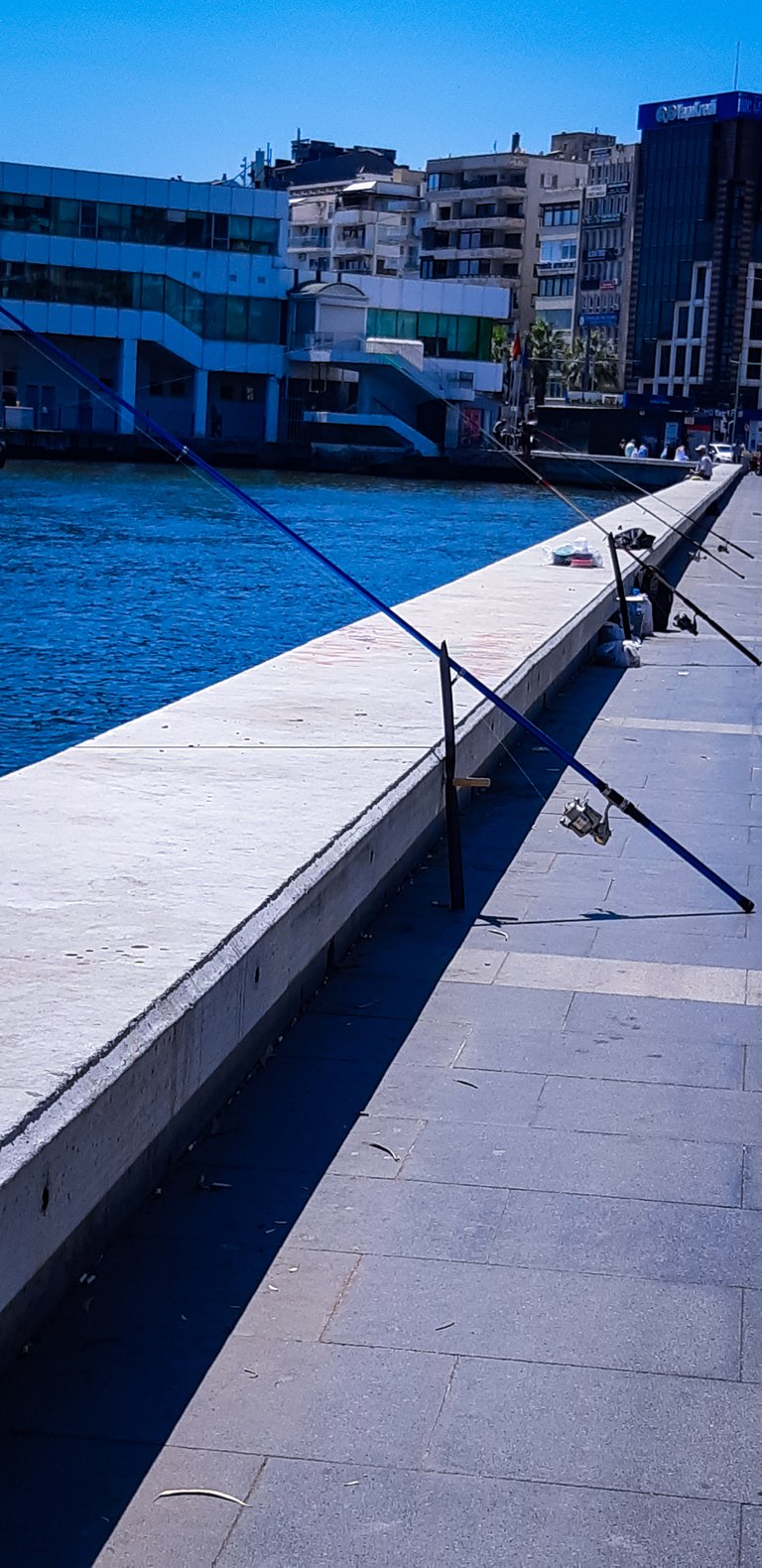 EN
The weather was very hot. We wandered around until we succumbed to the heat. Then we decided to return.
TR
Hava çok sıcaktı. Sıcağa yenik düşecek kadar dolaştık. Sonra dönmeye karar verdik.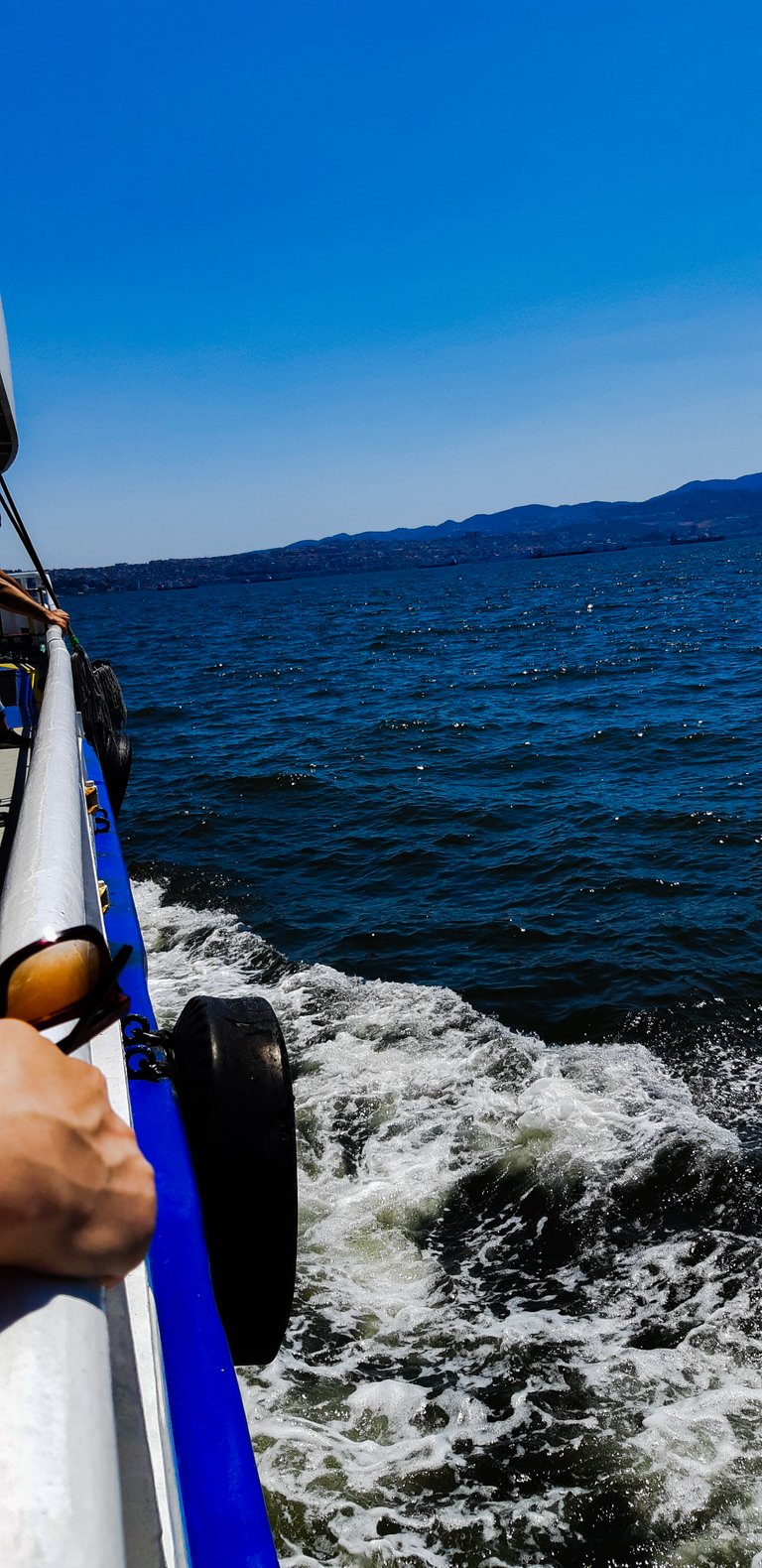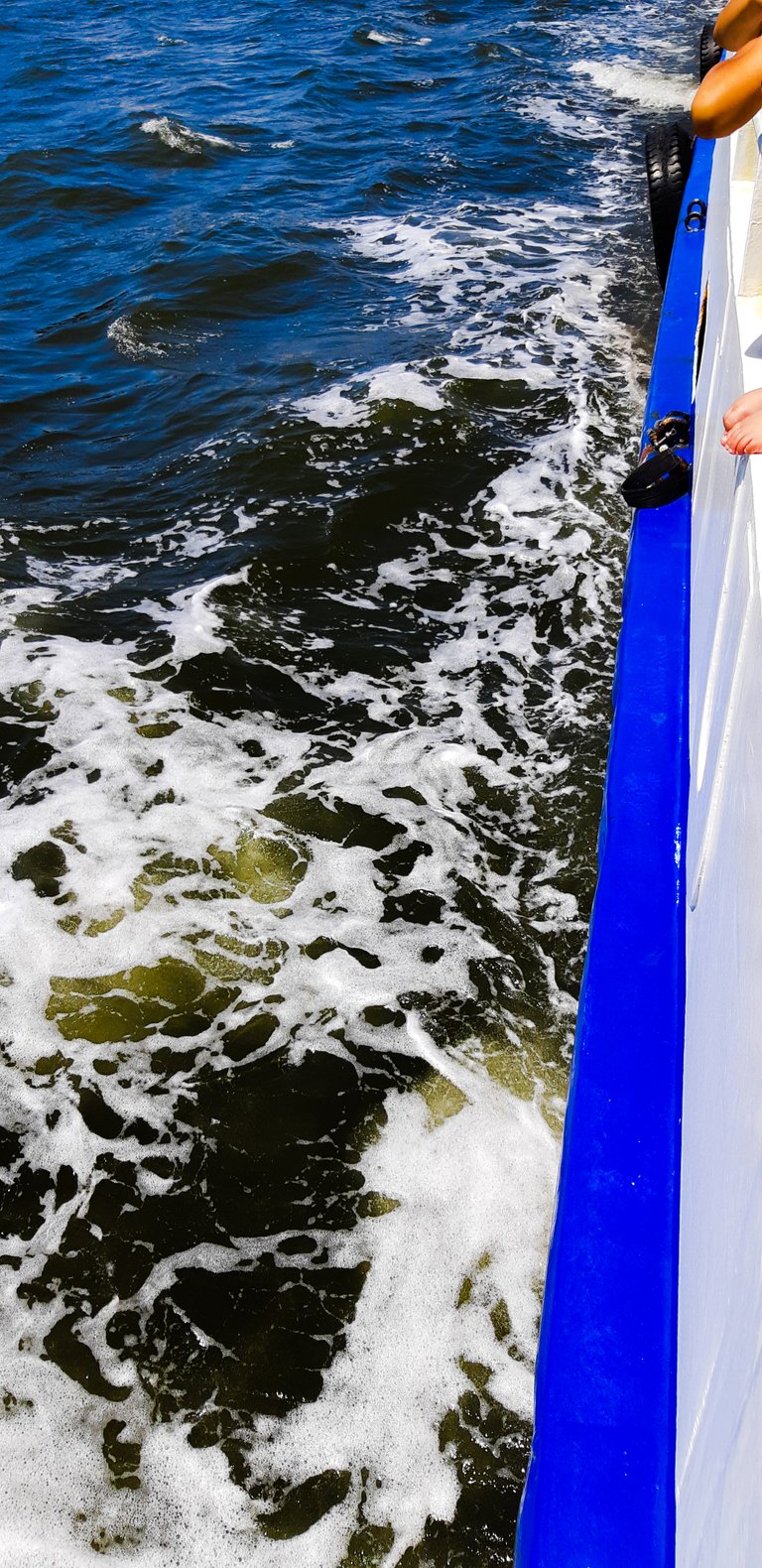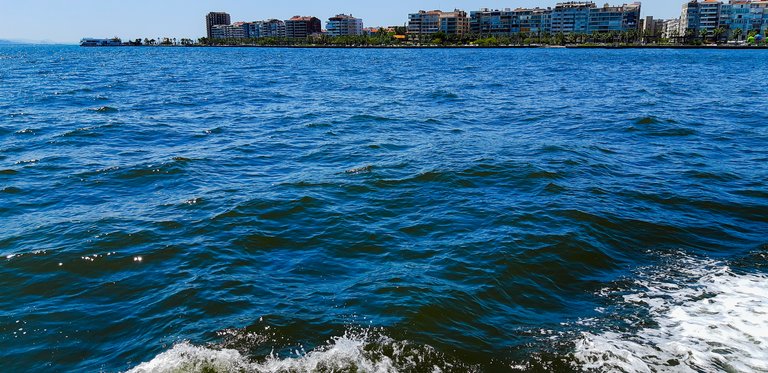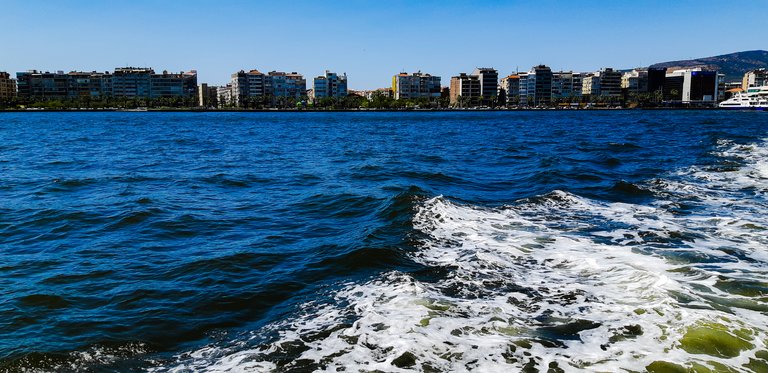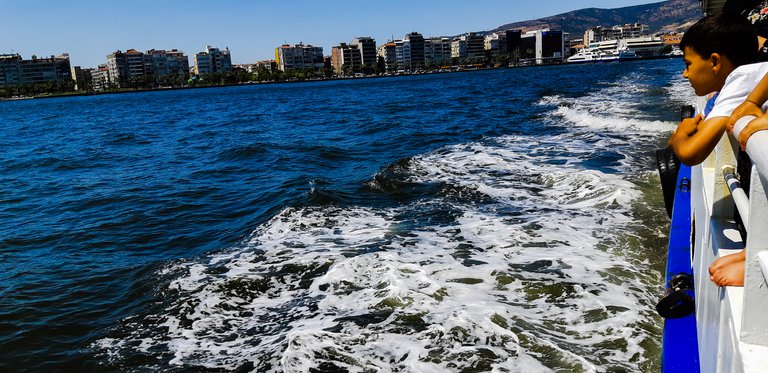 ---
---