An art museum in my brother-in-law's home.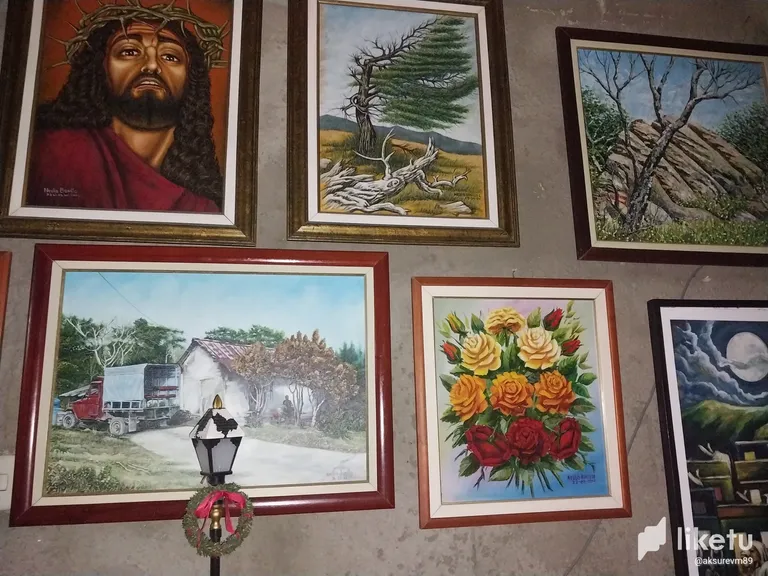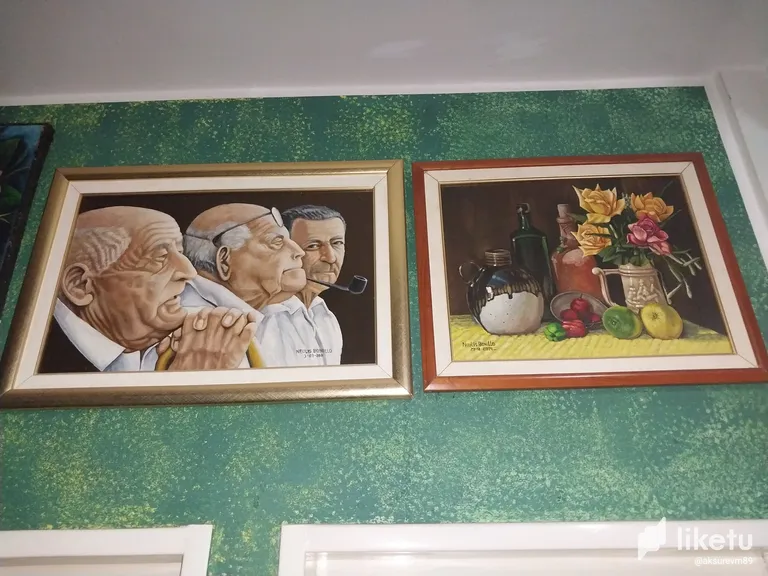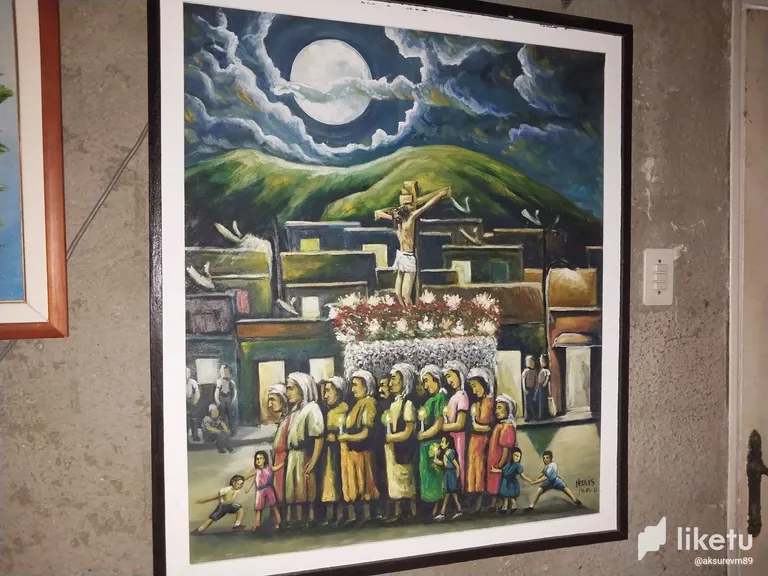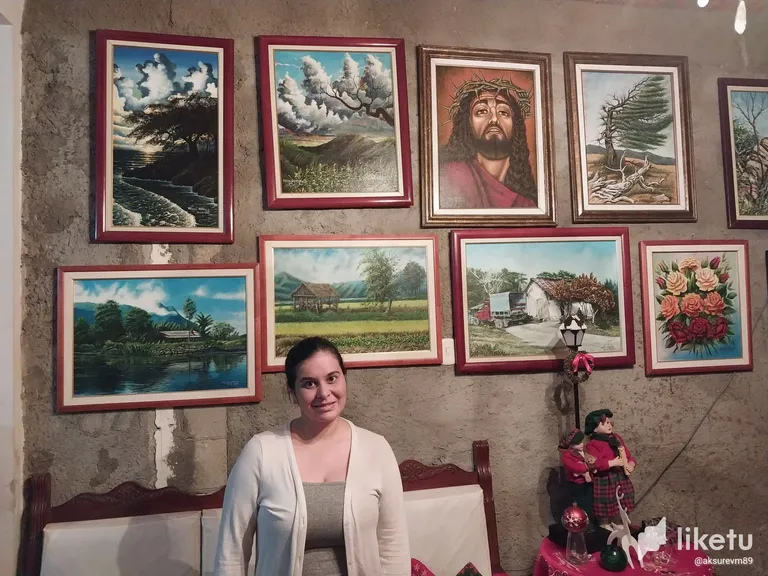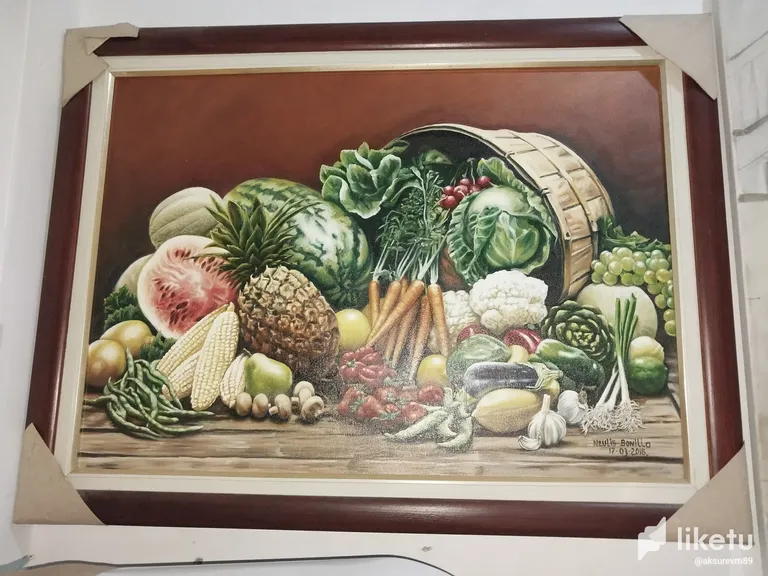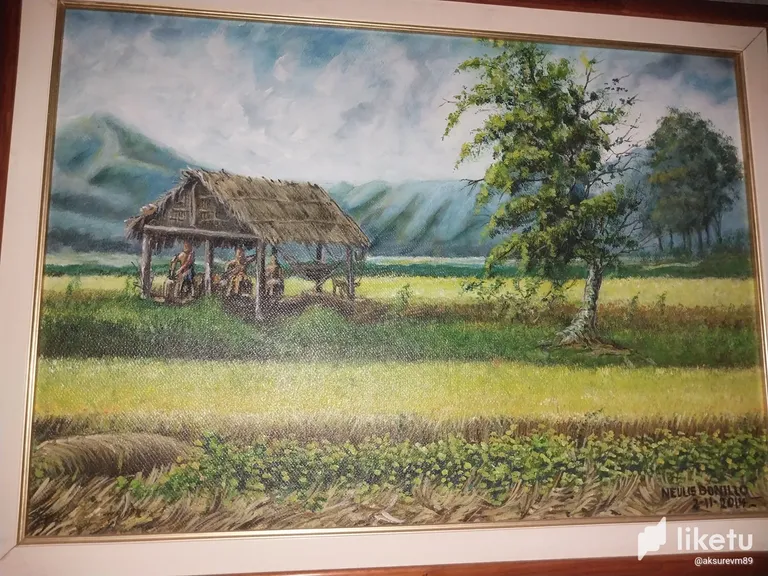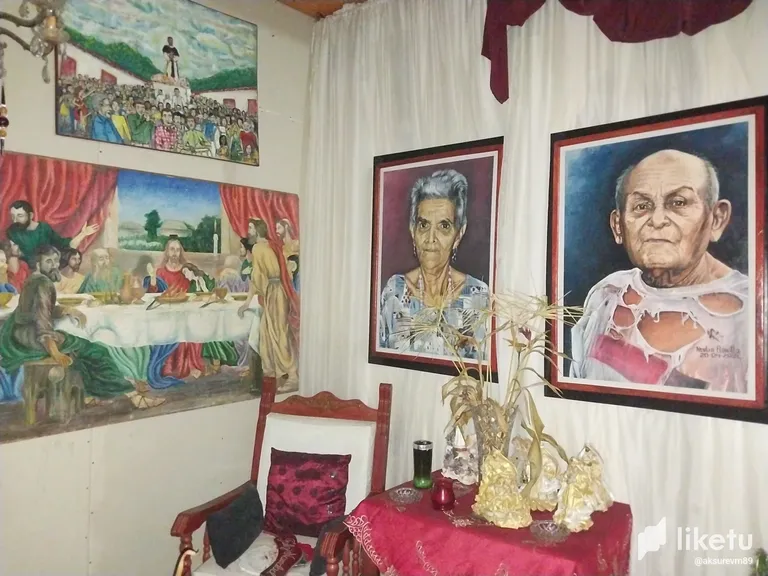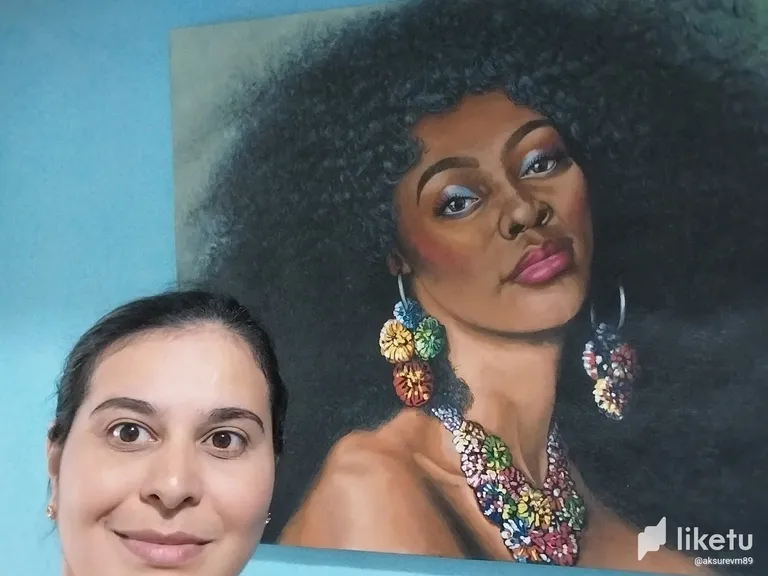 English Version
Welcome to my Blog
Each person is known for a gift or a specific ability that develops from their previous knowledge or any formal study, humans are considered one of the species of the animal kingdom endowed with greater intelligence and this is due precisely to our evolutionary process, each skill we acquire over the years and among many professions that we can develop the arts are one of the activities that human beings develop efectivame as a means for the manifestation and expression of their own feelings and emotions.
Painting is one of the oldest arts that humans have been developing, from the first marks with pigments or carved figures in the caves of our first men to what was called relief or cave painting, painting has been considered one of the first arts born with great prominence around the world. The world is full of excellent painters, all of them with their own style and identity of their art, and this is also due to the technique used for their artistic works and the materials used for the life of these graphic representations or figures.
My brother-in-law, Neulis Bonillo is a master painter. His talent has been developed empirically since his early years, and although he has no formal studies he has been a reference in the art of painting in the city of Cumaná and the state of Sucre, his creations have been exhibited in various galleries in the state of Sucre. However, the best place where he exhibits his creations and overflows all his creative talent is precisely his home, there are many paintings that adorn the walls of his home, different techniques and vivid colors to represent all that his feelings want to express.
His canvases are the reflection of his love for nature, religion, and his family, in some of his works he has painted his parents and also has several self-portraits of each stage of his life. The most impressive thing about this great gallery is the depth and finish of his works, the realism that exists in each work, the excellently achieved landscapes, the nudity of the human body, and the great diversity of his paintings. Reason enough to maintain a great attachment to his paintings and display them in the most artistic way possible in your home.

Versión Español
Bienvenidos a mi Blog
#Un museo de arte en el hogar de mi cuñado.
Cada persona es conocida por un don o una habilidad específica que desallora a partir de sus conocimientos previos o de cualquier estudio formal, los seres humanos somos considerados como una de las especies del reino animal dotada de mayor inteligencia y esto se debe precisamente a nuestro proceso evolutivo, cada habilidad la adquirimos con el pasar de los años y entre tantas profesiones que podemos desarrollar son las artes una de las actividades que el ser humano desarrolla efectivame como un medio para la manifestación y la expresión propia de sus sentimientos y emociones.
La pintura, es una de las artes más antiguas que ha venido desarrollando los humanos, desde las primeras marcas con pigmentos o tallados de figuras en las cavernas de nuestros primeros hombres a lo que se llamó relieve o pintura rupestre, la pintura ha sido considera como una de las primeras artes nacidas con un gran protagonismo en todo el mundo. El mundo está lleno de excelentes pintores, todos ellos con un estilo y una identidad propia de su arte, y esto también se debe a la técnica empleada para sus trabajos artísticos y los materiales empleándose para vida a estas representaciones gráficas o figuras.
Mi cuñado, Neulis Bonillo es un maestro de pintura. Su talento he sido desarrollado empíricamente desde sus primeros años de edad, y aunque no posea estudios formales él ha sido un referente en el arte de la pintura de la ciudad de Cumaná y del estado Sucre, sus creaciones han sido expuestas en diversas galería del estado Sucre. Sin embargo, el mejor lugar donde exhibe sus creaciones y desborda todo su talento creador es precisamente su hogar, son muchas las pinturas que adornan las paredes de su vivienda, diferentes técnicas y colores vivos para representar todo lo que sus sentimientos desean expresar.
Sus lienzos son el reflejo de su amor por la naturaleza, la religión, y de su familia, en algunas de sus obras el ha pintado a sus padres y también tiene varios autorretratos de cada etapa de su vida. Lo más impresionante de esta gran galería es la profundidad y el acabado de sus obras, el realismo existen en cada obra, los paisajes excelentemente logrados, la desnudez del cuerpo humano, y la gran diversidad de sus pinturas. Razón suficiente para mantener un gran apego por sus pinturas y exhibirlas de la forma más artísticamente posible en su hogar.

The Original text of @aksurevm89 // El texto Original de @aksurevm89
Xiaomi Redmi 9 Camera // Cámara Xiaomi Redmi 9
All photos are my property // Todas las fotos son de mi propiedad.
Text translated in Deepl free version. // Texto traducido en Deepl versión gratuita.
Banner and text separator Made in background eraser // Banner y Separador de texto Realizado en background eraser.

---
For the best experience view this post on Liketu
---
---