Book Review: The Atonement Child by Francine Rivers.
Do you have a travel buddy?
---
Long distance journeys can be really exhausting especially those made on the road, with some of the roads being in a really bad shape.
I love company, I travel with friends usually for such lengthy journeys but in cases where that isn't possible, I get a new travel buddy, a book.
I had obtained a 10days leave of absence from work last two weeks, I was to travel from Ibadan to Aba to see my family, to Port Harcourt to do my school clearance and to Sapele for a friend's wedding. It was a merry go cycle.
My travel buddy for last week was Atonement Child by Francine Rivers.
I love the Writer because of the way she connects the present to the past, telling tales of reality in the most basic form, you literally feel the event like it were happening right in front of you.
I wouldn't lie, I was hesitant to read that particular book for personal reasons.
I had barely read the introduction, started the first few lines of the first chapter when I closed it, scrolled through my files to pick another. Sadly, I've read those ones. For the umpteenth time, I gave it a try.
I hate to read of rape and hurt. It moves me to tears and stirs an anger that I do not like. But, I decided to press on.
The Author told a story of a young girl and two generations before her, a story not far from the reality we face in our society.
I loved how Dynah, in the face of pressure and very amazing reasons to do what will please everyone else but herself and her future stood true to herself.
Did it come easy? Definitely not and the author didn't make it seem easy. One could feel the genuineness and humaneness of the character. It was too real.
I kept wondering, what will Dynah do? What will become of her?
Step by step, I was walked through the life of Dynah, the life of some, if not most girls in our society.
I came to appreciate the Love and counsel of God even when it doesn't make sense. Nothing ever completely makes sense, only trust and obey.
The Atonement Child by Francine Rivers makes a good read. It breeds healing too to the broken, assaulted and those bearing consequences of a negative past. You should read it too.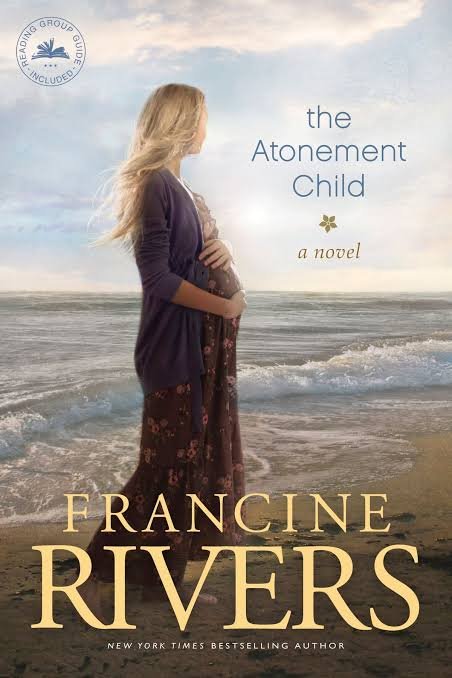 ---
---