Thirty Years: Three things that changed my mom's life
My mom has been with me for a week now, awaiting her surgery this week.
One thing about my mum is that she likes to tell stories, life incidences.
This week's prompt, though interesting got me wondering what to tell as I've not lived up to three decades and but voila, my mum has and she's had lots of experiences that has changed her life in three different decades.
I'll be telling the stories in her words.
In the 70's
"I was a young girl of 9years when I was sent by my parents to live with my elder sister who got married not so long and relocated to Benue State with her husband.
We all lived in a room, and my sister made me hawk goods. I'm from a well to do family and I didn't need to hawk things to live but my sister made me do it to train me.
One night, while laying on the floor with her husband's sibling, with my sister and her husband on the bed, I felt a hand touching me. At first, I thought it was some sort of attack from witches. I was just 9years old and ignorant.
On a certain night, a body was on me and I grabbed the face to see it was my sister's husband and I began to shout, leave me alone.. what is it?.
He quickly went back to his bed.
Neither my sister not his brother woke up.
I couldn't tell my sister but lived in fear.
When my sister eventually put to bed as she was pregnant and our eldest sister came to visit, I quickly clunged onto her that I was leaving with her as one more day in this house and I was going to die.
Turned out that all the Hawking and manual labor I was given to do was his way of punishing me for not letting him do his bid.
He never for one day bought anything for me as one that lived and worked for them.
My Sister eventually got to hear about it and was remorseful.
Eventually,as the years passed, he couldn't hide his infidelity as he went after other women even while my sister was pregnant and had children for him.
This cost her her peace and health.
This event made me swear to uphold my morality and virginity till I married of which I did and also to not let my children live with anyone at that young age. Protecting my children became a priority".
In the 90's
"I had just put to bed to my first child and my husband is a really nice man.
My mom was yet to come take care of me as is our tradition.
One evening, I'd asked him to help me boil yam so I'd eat and he refused.
I couldn't deal with touching yam which scratches and touching my newborn pari pasu yet this man was adamant. Instead, he left the house.
I felt so bad. I promised to not cook or eat anything and didn't mind dying from starvation.
It was as though I was about having regrets marrying him because my people were against our marriage initially, before they finally agreed.
It was my Cross to bare.
While still sulking, a thought came in.. if you die in this state, you'll go to hell and your husband will remarry with your daughter, motherless.
I gathered strength and asked for help from my neighbor, cooked and ate.
My husband came back and ate from it. We didn't say a word to each other.
I know he was God's will for me but I had to save my marriage by my line of actions.
I decided to do all chores myself without asking for help.
I'd carry a gallon to go fetch water and completely ignore him and once he notices that, he will run after me, take the gallon and fetch the water himself.
One day, he opened up to me that a friend of ours who was unmarried at that time advised him to not be all nice to his wife so he doesn't become a woman wrapper in the future.
This particular guy till date has had issues with his wife, handle their children bills separately and always fighting.
That particular incidence in barely a year of marriage made me decide to be strong for myself, all by myself.
That even when things became difficult for my husband, I was already used to being strong for two."
In the Early 20's
"I was working as a teacher, my husband and I, and somehow all our friends had gotten government jobs.
My husband refused to wash the hands of the employees as he believes everything should be gotten the just way.
He had just travelled to Lagos and I got an interview in Umuahia, Abia State. On getting there with a colleague and friend, we met this man who demanded that I come with my credentials to see him at Isi Ala Ngwa, which is a different town, a couple of days later.
I was determined to get the job so I got a bottle of wine and asked a friend to accompany me which he agreed.
The eve to the 'D' day, he called to say his mom was just rushed to the hospital and hence he had to travel to go see his mom and asked someone else to stand in for him.
Early morning, the other person called to say his brother just had an accident and he had to rush to the hospital.
I didn't know what to do but I was determined.
I decided to go alone. Just as I was about dressing up, I heard a knock on my door, it was my elder brother of blessed memory.
I was so happy, finally someone that'd accompany me and he won't say no to me.
My brother lives in our village in Imo state, while I live in Abia State,a distance of about 2-3hours.
He had come very early and empty handed, usually he comes with fruits.
He said, he had a dream that morning and as he woke up, the Holy Spirit asked him to start heading to Abia State to see his sister, it was about 6am when he arrived, he must have left really early.
I started thanking God for bringing him and narrated to him what I was up to that morning and he told me his dream:
He was dressed in a white apparel walking on a path that seemed long. He chose to take a short cut of which there were palm oil sellers by the road.
As he made the first turn into the short cut route, someone mistakenly poured oil on him and stained his white garment.
He cried bitterly.
When he woke up, not understanding what it was, he was prompted by the Holy Spirit to come see me.
At this point, I had goose bumps all over. It was a clear warning to desist from the journey and more importantly to wait for God's time for me to get a better job.
That white stain could have meant anything from a stained reputation to scars to anything bad one can think of.
I learnt to be patient, to avoid cutting corners even if every other person is doing it. It doesn't make it right. Some people may get away, while others won't.
There are many incidences that changed my life but these, stand out among many others.
Trusting and working with God had been key in my journey in life."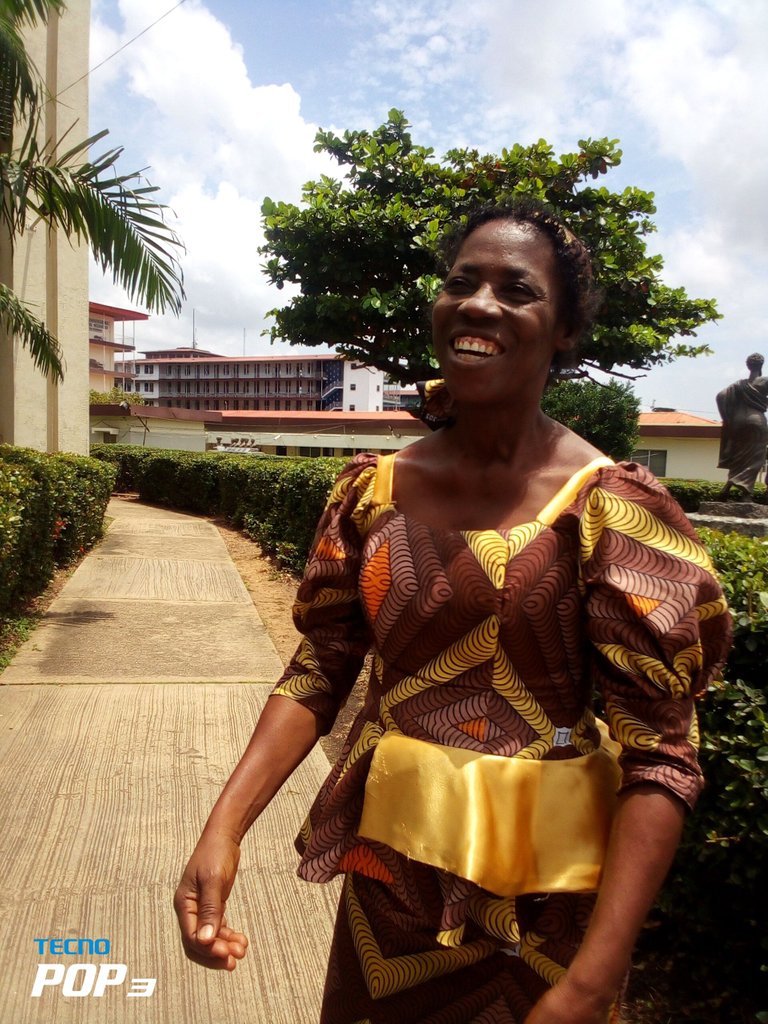 ---
I learnt important life lessons from these incidences my mom shared with me and I hope you do too.
---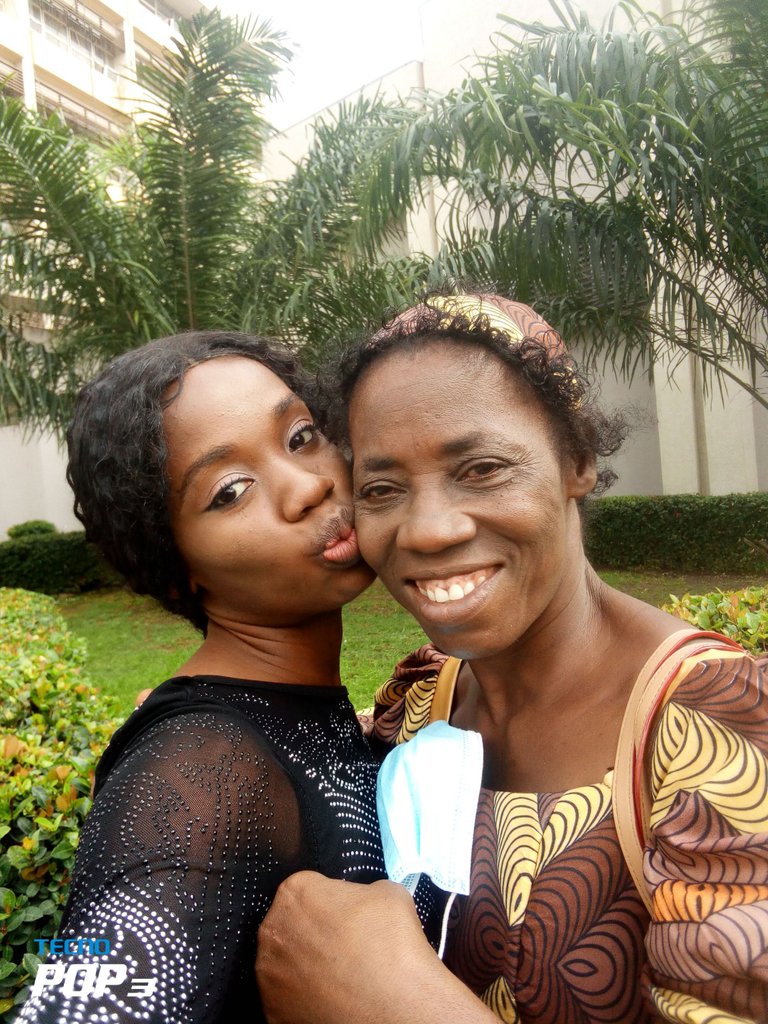 Thank you for reading through :)
---
---