[ENG/ESP] THE SERIES TAG!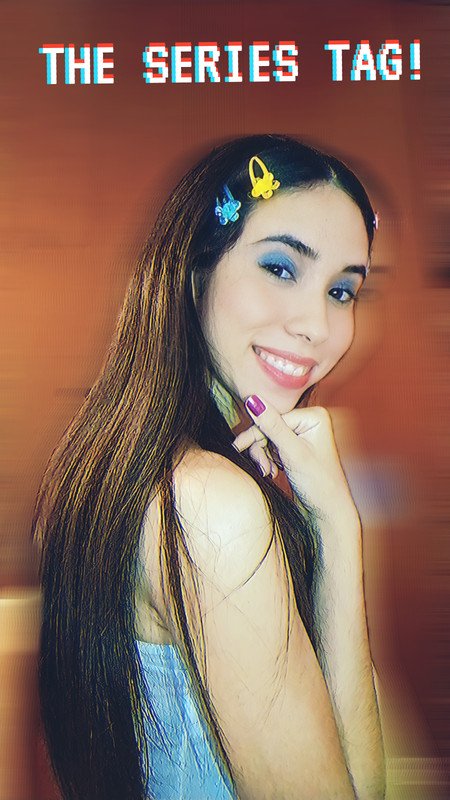 ---
     Hello everyone in this wonderful community, today I would like to share my version of this fun initiative created by @cami.rojas (You can see her post by clicking here) a while ago and as always i'm a little late to the party so i'm doing mine now. Why? i don't know i'm just born to be late i guess . It was a great trip down memory lane,without further ado here is my list:
      Hola a todos en esta bella comunidad, hoy quiero compartir mi versión de esta divertida iniciativa creada por @cami.rojas (Puedes ver su post haciendo click aquí) hace ya un tiempito, y como siempre yo haciendo todo tarde lo subí hasta ahora. En este post se me caerá la cédula durísimo pero bueno jajaja. Fue viaje lleno de recuerdos, sin más preámbulos aquí está mi lista:
1. First series you remember seeing || Primera serie que recuerdo haber visto
      I don't really remember very well the first series I watched, it was probably The Teletubbies, but let's remove that memory from my childhood, send it to a dark corner of our minds and say it's The Mighty Morphin' Power Rangers, yeah, that sounds better, ok, so we all agree that The Mighty Morphin' Power Rangers really marked a whole generation I don't think there is a single person who hasn't heard of this series, I have clear memories of myself watching them fight Rita while enjoying some snack.
     Realmente no recuerdo muy bien la primera serie que vi, probablemente fue Los Teletubbies, pero vamos a eliminar ese recuerdo de mi infancia, lo enviaremos a un rincón de nuestras mentes y diremos que es The Mighty Morphin' Power Rangers, si, eso suena mejor, ok, entonces todos estamos de acuerdo que The Mighty Morphin' Power Rangers realmente marcó toda una generación no creo que haya una una sola persona que no haya escuchado de esta serie, tengo claros recuerdos de mi persona viendo esta serie en las tardes mientras me comía alguna merienda.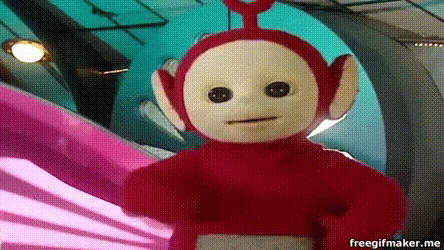 Fuente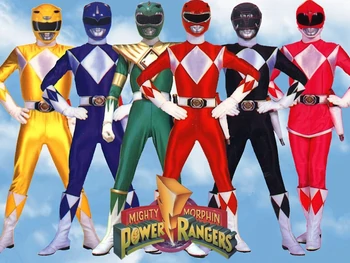 Fuente
2. The longest series I've seen || La serie más larga que he visto
     I usually don't watch series that are very long because I tend to get bored, I start watching them and then I leave them in the middle, if I'm not wrong the longest series I've watched has been The Big Bang Theory, I've watched ALL the episodes and I even know some of them by heart, I definitely can't get enough of this series, it's in my comfort zone. Another series I have watched however not completely but at least more than 60% is Law and Order: SVU.
     Usualmente no miro series que sean muy largas porque tiendo a aburrirme, comienzo a verlas y despúes las dejo por la mitad, si no estoy equivocada la serie más larga que he visto ha sido The Big Bang Theory, he visto TODOS los episodios hasta me sé algunos de memoria, definitivamente no me canso de esta serie, está en mi confort zone. Otra serie que he visto sin embargo no por completo pero al menos más del 60% es Law and Order: UVE.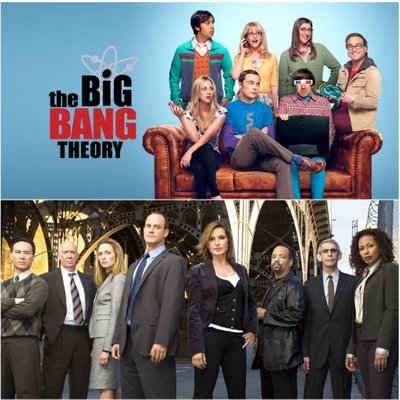 Fuente/Fuente
3. The shortest series I've seen || La serie más corta que he visto
     The shortest series I have seen is Chernobyl and I think they were able to eloquently convey one of the worst events that occurred in our history, reminding us once again what mankind is capable of.
     La serie más corta que he visto es Chernóbyl me pareció sumamente buena y creo que pudieron transmitir de manera elocuente uno de los peores eventos que ocurrieron en nuestra historia, recordándonos una vez más de lo que es capaz la humanidad.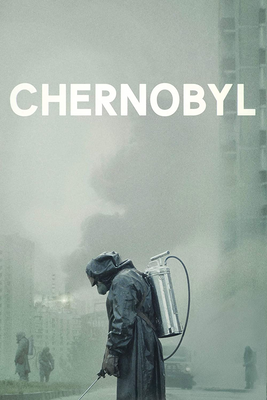 Fuente
4. My 'powerfull' series || Mi serie 'poderosa'
     Speaking of powerful series I could name Game of Thrones, a series where the game for power is everything. I must admit that I loved it, from the special effects, the script, the performances, all very well executed to give life to the wonderful story that Martin told us in his books, of course until the last season where they screwed up, not to say something more rude.
     Hablando de serie poderosa podría nombrar Juego de Tronos, una serie donde el juego por el poder lo es todo. Debo admitir que me encantó, desde los efectos especiales, el guión, las actuaciones, todo muy bien ejecutado para darle vida a la maravillosa historia que nos planteó Martin en sus libros, claro hasta la última temporada donde metieron la pata, para no decir algo más grosero.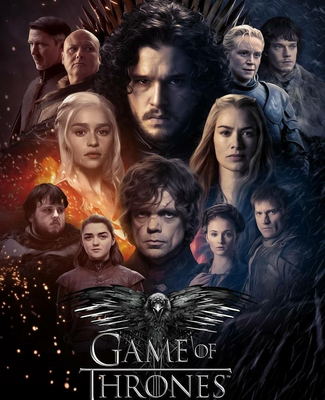 Fuente
5. My favorite series || Mi serie favorita
     I don't have an answer to this question hahahaha, oddly enough I don't think I have a favorite series it's hard to choose since there are so many that I like.
     No tengo respuesta para esta pregunta jajajaja, curiosamente no creo que tenga una serie favorita es difícil escoger ya que hay muchas que me gustan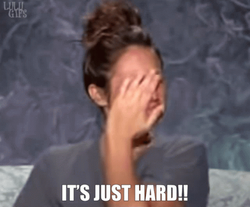 Fuente
6. The series that brings me the most memories || La serie que más recuerdos me trae
     There are many series that bring back memories but I decided to choose this one because it is an anecdote that my cousin always reminds me, she tells me: Do you remember when we were little and I would go to your house, you wouldn't let me sleep and you forced me to watch Sakura Card Captor with you? and we laugh, at that time Cartoon Network broadcasted that anime but very late so sometimes we would get sleepy and I would do everything so my cousin wouldn't fall asleep.
     Hay muchísimas series que me traen recuerdos pero decidí escoger esta porque es una anécdota que mi prima siempre me recuerda, me dice: ¿te acuerdas cuando éramos chiquitas e iba a tu casa, no me dejabas dormir y me obligabas a ver Sakura Card Captor contigo? y nos reímos, en esa época Cartoon Network trasmitía ese anime pero súper tarde entonces a veces nos ganaba el sueño y yo hacía de todo para que mi prima no se durmiera jajajajaj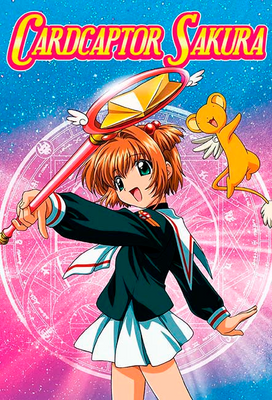 Fuente
7. Favorite Disney series || Serie favorita de Disney
     I haven't watched Disney for years, but one of my favorite series from my childhood is That's so Raven, nowadays I like Star vs. the forces of evil and Gravity Falls, I find that these last ones despite having a more child audience as a target, their plot is quite good and mature.
     Tengo años que no veo Disney, pero una de mis series favoritas de la infancia es That's so Raven, de la actualidad me gustan Star vs las fuerzas del mal y Gravity Falls, me parece que estas últimas a pesar de tener como objetivo una audiencia más infantil su trama es bastante buena y madura.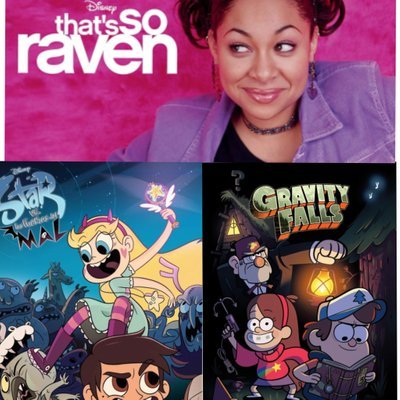 Fuente/Fuente/Fuente
8. More complex series || Serie más compleja
     Este lugar se lo lleva indiscutiblemente el anime Shingeki No Kyojin, me ha dejado impresionada su trama, cada capítulo me deja en suspenso y sus plot twist son.... bueno te dejan sin palabras.
     This place is indisputably taken by the anime Shingeki No Kyojin, I was impressed by its plot, each chapter leaves me in suspense and its plot twists are ... well they leave you speechless.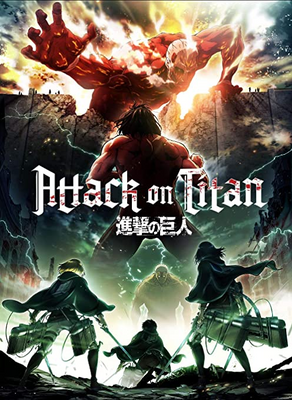 Fuente
9. Funniest series || Serie más divertida
     There are several like two and a half man (before Walden of course) but a series that makes me laugh a lot is Modern Family, its mockumentary format was innovative at the time and I love the performances, my favorite character has to be Gloria.
     Hay varias como two and a half man (antes de Walden claro) pero una serie que me hace reír muchísimo es Modern Family, su formato de falso documental fue innovador en su momento y las actuaciones me encantan, mi personaje favorito tiene que ser Gloria.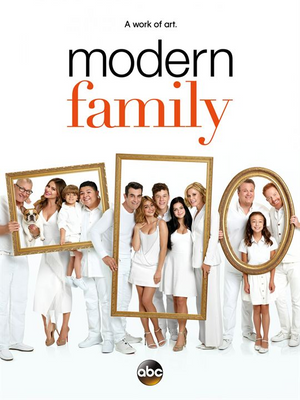 Fuente
10. Favorite Netflix series || Serie favorita de Netflix
     Currently it's The Queen's Gambit, as I'm always late for everything I started watching it recently, and I was surprised, I watched it super fast. Excellent performances that leave you wanting to continue watching the series.
     Actualmente es The Queen's Gambit, como siempre llego tarde a todo, comencé a verlo recientemente, y me sorprendió, lo vi súper rápido. Excelentes actuaciones que te dejan con ganas de seguir viendo la serie.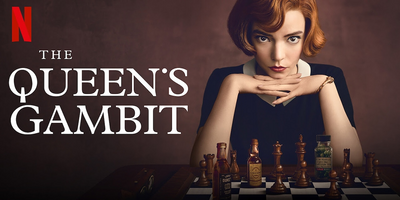 Fuente
---
---
THANKS FOR READING I HOPE YOU LIKE MY POST💖

GRACIAS POR LEER ESPERO QUE LES HAYA GUSTADO MI POST


ALL PHOTOS AND GIF HAVE BEEN PROPERLY CITED WITH THEIR RESPECTIVE SOURCES🔍

TODAS LAS FOTOS Y LOS GIF HAN SIDO PROPIAMENTE CITADOS CON SU RESPECTIVA FUENTE
THE COVER WAS EDITED IN PICSARTS📱

LA PORTADA FUE EDITADA EN LA APLICACIÓN PICSARTS


---
---