Évora - Empty Streets - Black and White Version
Hi everyone
Here we go with one more entry to #monomad
The tour continues through the deserted streets of the Évora city.
The records are not recent, they are from the time when the country was passing through the restrictive measures caused by the evil that plagues humanity, the one that goes by the name of Covid, and which is recently starting to get back, planning new restrictive rules due to the new variant that appeared recently and that has already put the whole world in an uproar and panic sets in again. Not wanting to go into details due to the sensitivity of the topic at hand, i sometimes wonder what kind of humanity we are going to become!
It was in this climate of fear and restriction that i was able to record practically empty streets at a time that under normal conditions would be teeming with life and movement, the photos reveal the immensity of empty space, stripped of humanity, the sidewalk reflecting the lights from the lamps that illuminate the passage for very few, between the facades of closed windows, as i mentioned in the previous article, a ghost town, looks more like an improvised scenario.
Strange this reality to which many have surrendered!
I could be here describing the entire surrounding physical space, but this is noticeable in the photos that i will share, but what i can refer to is the strange feeling when walking through these streets, in a silence that allowed us to hear the footsteps of the few who passed by, perhaps about 3 streets further down. Silence!
Well, let´s share the pictures, hope you like it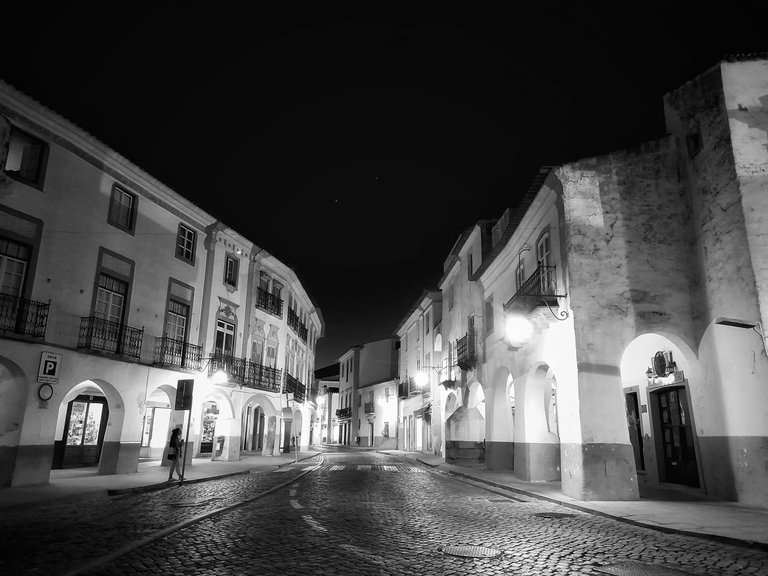 Thanks for following me and support my work!

See you soon
Thank you for watching
---
---