[ESP/ENG][♪ MUSIC FOR #HIVE ♪] "Me vas a recordar" (Servando & Florentino) ~ Vocal cover by @alejandrop ♪
---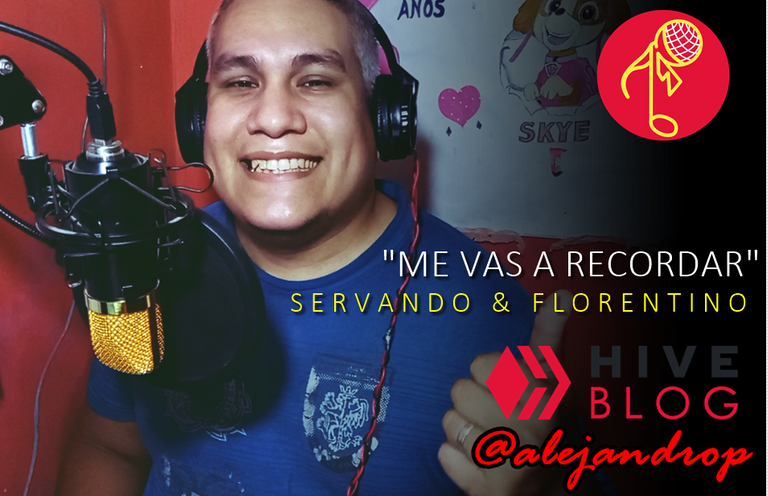 Buenos días, reciban todos un cordial saludo de mi parte.
Continuando con la labor musical que llevo haciendo en esta comunidad día a día, les traigo una nueva entrada. Hace unos años, no recuerdo con exactitud cuántos, encontré esta canción en Youtube mientras vagaba por el basto mundo del internet, recuerdo que en esa época había desarrollado un interés por hermanos Primera al punto que solo miraba videos de ellos, incluso parodias en internet y programas de imitación, cuando descubro también esta canción que me pareció muy interesante, aunque la verdad ya la había escuchado antes nunca había tenido la oportunidad de ver el video musical oficial.
Desde ese tiempo, me dediqué a aprendérmela en guitarra, y pues, siempre me ha gustado cantarla aunque nunca he tenido oportunidad aún de cantarla en dúo puesto que esta canción tiene arreglos vocales para dos personas y sin la voz adicional pierde un poco la esencia, es por ello que decidí interpretarla en versión Instrumental, creado gracias a la Inteligencia Artificial con ayuda de programas (Que por cierto, hace muy buen trabajo).
La canción nos habla de la nostalgia vengativa, en el sentido de que deseas que la otra persona se arrepienta por haberse alejado de tu vida, sea amigo o pareja, aplica para todo, y la única manera de lograrlo es mediante el pensamiento y el recuerdo. Lejos de que la canción es un poco triste en el sentido lírico, la melodía no deja de ser un gran tema musical movido, lleno de energía que hasta a mí, cuando la canto, me hace brincar; sea con guitarra o con voz, la reacción siempre será igual.
Espero les sea de su agrado mi interpretación y nos vemos en la próxima oportunidad con más contenido musical para disfrutar. Gracias a todos por el apoyo recibido y nos vemos en la próxima entrada.
Good morning, everyone receive a cordial greeting from me.
Continuing with the musical work that I have been doing in this community day by day, I bring you a new entry. A few years ago, I don't remember exactly how many, I found this song on YouTube while wandering the vast world of the internet, I remember that at that time I had developed an interest in Los Primera brothers to the point that I only watched videos of them, even parodies on the internet and imitation programs, when I also discover this song that I found very interesting, although the truth is that I had already heard it before, I had never had the opportunity to see the official music video.
Since that time, I have dedicated myself to learning it on the guitar, and well, I have always liked to sing it, although I have never had the opportunity to sing it in a duet since this song has vocal arrangements for two people and without the additional voice it loses its essence a little. That is why I decided to interpret it in an Instrumental version, created thanks to Artificial Intelligence with the help of programs (Which, by the way, does a very good job).
The song tells us about revengeful nostalgia, in the sense that you want the other person to repent for having walked away from your life, be it a friend or a partner, it applies to everything, and the only way to achieve it is through thought and memory. . Far from the song being a bit sad in the lyrical sense, the melody is still a great moving theme song, full of energy that even makes me jump when I sing it; whether with guitar or voice, the reaction will always be the same.
I hope you like my interpretation and see you in the next opportunity with more musical content to enjoy. Thank you all for the support received and see you in the next entry.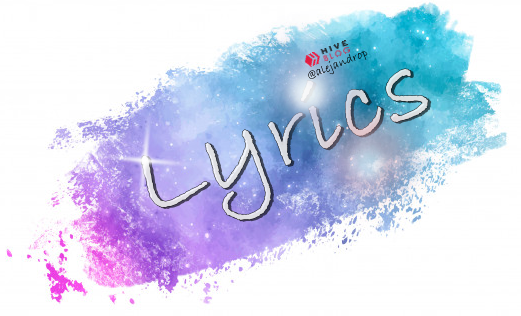 Yo siempre te recuerdo,
no importa donde estés,
sigo contigo en el ayer.
Momentos que en mi mente,
comienzan a nadar,
como delfines en el mar.
Estas distante pero no estas ausente,
hiciste un pacto con mi mente.
Se, que escucharas
esta canción un día en la radio o en un bar
y me vas a recordar.
Si, piensas en mi
espero que el recuerdo te haga suspirar
si me llegas a pensar.
No se donde te encuentras,
tampoco se con quién,
solo me importa que estés bien.
Tu te mereces mas de lo que te di,
tal vez por eso te perdí.
Se, que escucharas
esta canción un día en la radio o en un bar
y me vas a recordar.
Si, piensas en mi
espero que el recuerdo te haga suspirar
si me llegas a pensar.
Lalalalalalalaalalalala ♪
Si, piensas en mi
espero que el recuerdo te haga suspirar
si me llegas a pensar,
si me llegas a pensar,
si me vas a recordar,
tu me vas a recordar.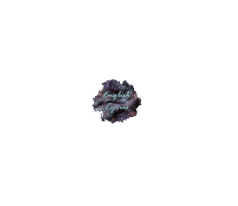 I always remember you,
no matter where you are,
I'm still with you in yesterday.
moments that in my mind,
start swimming,
like dolphins in the sea.
You are distant but you are not absent
You made a pact with my mind
I know you'll listen
this song one day on the radio or in a bar
and you will remember me
yes you think of me
I hope the memory makes you sigh
if you think of me
I don't know where you are
I don't know who with either
I only care that you're okay.
You deserve more than what I gave you
Maybe that's why I lost you.
I know you'll listen
this song one day on the radio or in a bar
and you will remember me
yes you think of me
I hope the memory makes you sigh
if you think of me
Lalalalalalalaalalalala ♪
yes you think of me
I hope the memory makes you sigh
if you come to think of me,
if you come to think of me,
if you are going to remember me,
you will remember me
---

OFFICIAL MUSIC VIDEO
Source: YouTube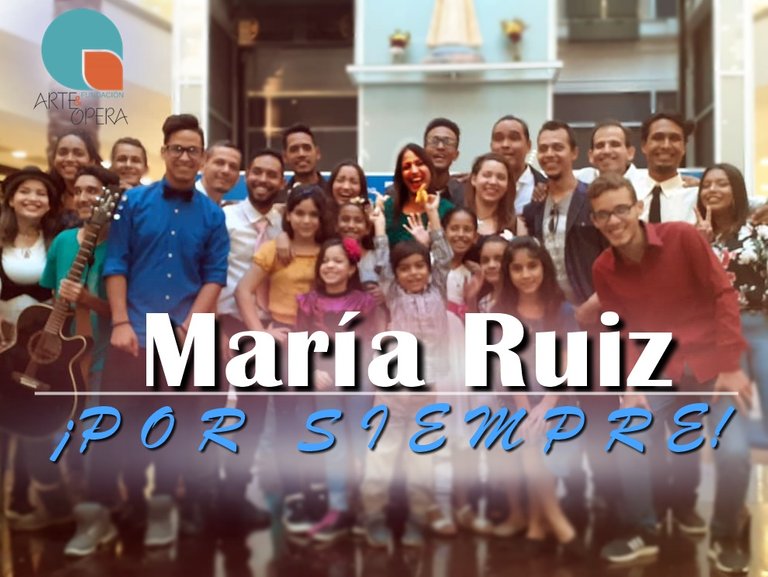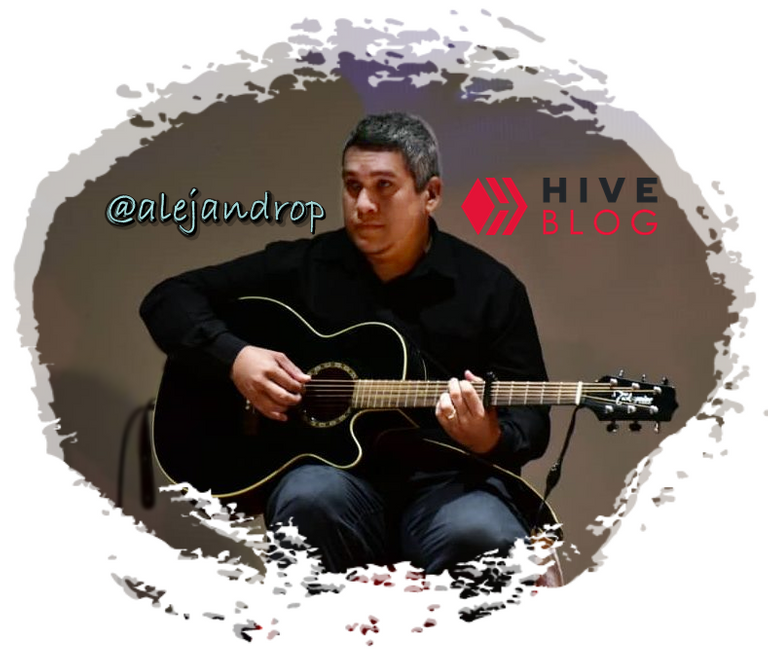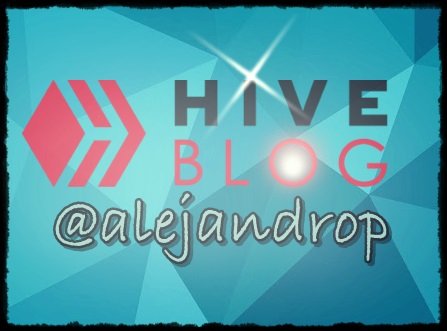 ---
▶️ 3Speak
---
---