Testing the power of the legendary "AK117 - Meltdown" | gampeplay + music / (EngºEsp)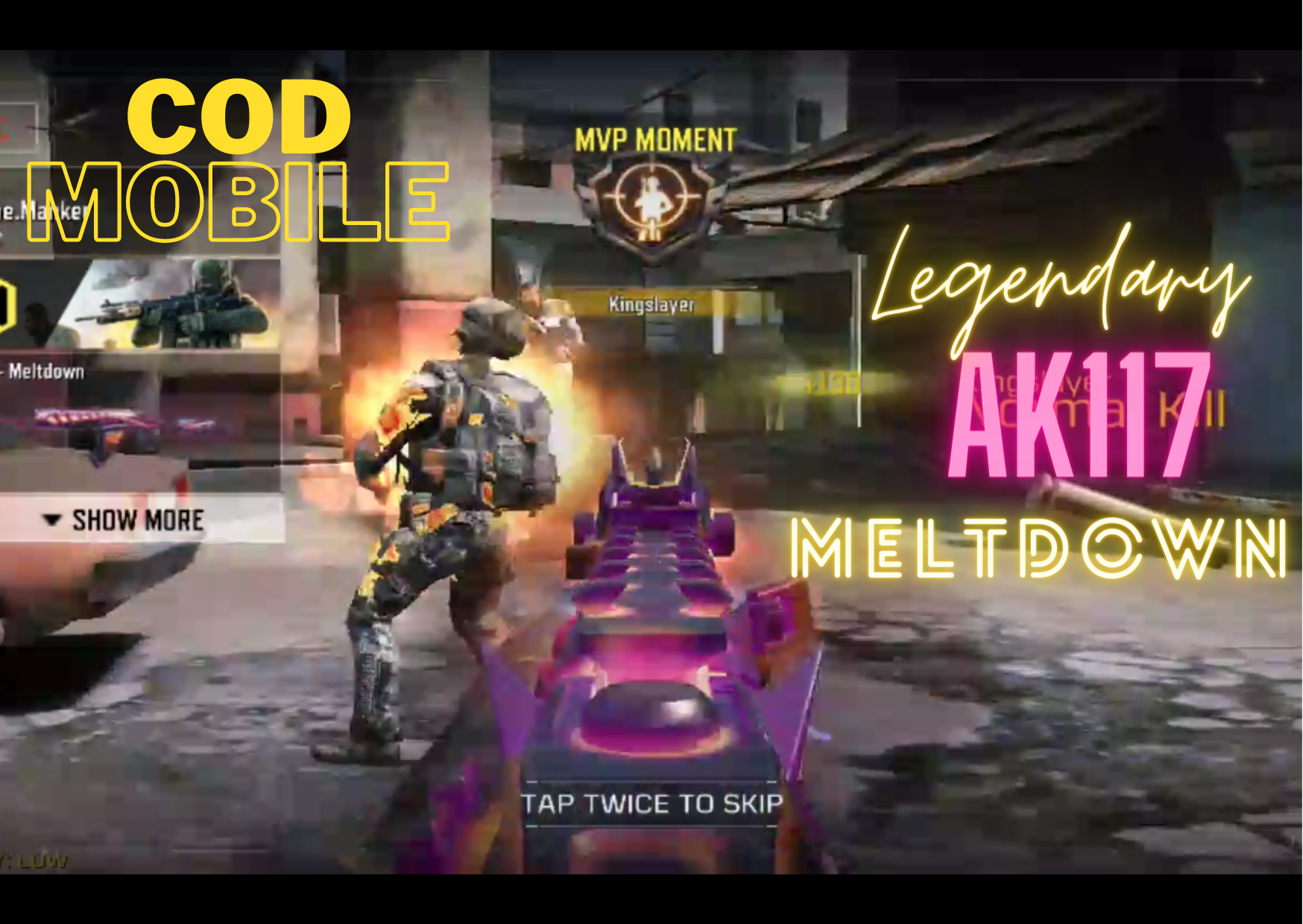 Greetings dear gamer friends from #GeekZone. Hope you guys are great
Today I come again to share a new legendary weapon, this time it is the turn of the AK117 - Meltdown, a weapon that despite the fact that I have not seen it in games yet, it also gave a lot to cause hype in the community of players... and it is not for less, it is one of the most powerful rifles both for ranking and for BR.
Let's talk about the main thing in this video and it's the kill effect of this legendary skin... Quite simply, really, I really like the more graphic and expressive effects, such as the one of the "Kilo - Demonsong" of which I also I will bring a game soon. In the effect of this AK117 the enemy goes up in flames and pulverizes, it's not that bad, but it goes by very quickly and you can hardly see it. On the other hand, the design of the weapon is very cool, a hellish futuristic design with its fire effects that intensify as you do more kills.
Saludos queridos amigos gamers de #GeekZone. Espero se encuentren genialmente

Hoy nuevamente vengo a compartirles una nueva arma legendaria, esta vez le toca el turno a la AK117 - Meltdown, arma que a pesar de que aun no la he visto en partidas, también dio mucho de que hablar causando hype en la comunidad de jugadores...y es que no es para menos, se trata de uno de los fusiles mas potentes tanto para ranked como para BR.

Hablemos de lo principal en este video y es del efecto de kill de esta skin legendaria...Bastante simple la verdad, me gustan mucho los efectos mas gráficos y expresivos, como por ejemplo el de la "Kilo - Demonsong" de la cual también traeré un gameplay pronto. En el efecto de esta AK117 el enemigo se enciende en llamas y se pulveriza, no está tan mal, pero pasa muy rápido y casi no se puede apreciar. Por otro lado, el diseño del arma sí que esta muy chulo, un diseño futurista infernal con sus efectos de fuego que se intensifican a medida que vas haciendo mas kills.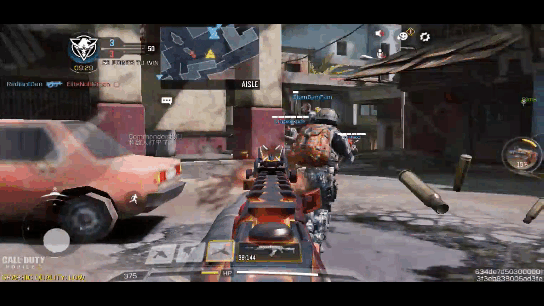 I had mentioned that I was choosing these weapons at random even though they were not my favorites, I chose them just to test their killing effect... But in this case the AK117 is one of my favorite weapons in the game, because of its powerful damage compared to other standard rifles and its almost zero vertical and horizontal recoil... although with respect to the latter it gives me the feeling that it was nerfed in this new season, I'm not sure of that information. The truth is that it is a weapon that hits hard, I use it in the BR as a personalized weapon that is taken from the drop, and at long distances it is a complete laser.
And although in this game I couldn't do any long-distance kills because the map CRASH is a bit closed, and added to that I made a more rusher game mode, much closer and more frontal... But I was able to check his shot from the hip and it works very well, normally I use the shots from the hip a lot since when you meet an enemy from the front, it helps you to move better while you are shooting.
Les había mencionado que estas armas las fui escogiendo al azar aunque no fueran mis favoritas, las escogí solo por probar su efecto de kill...Pero en este caso la AK117 sí es una de mis armas favoritas en el juego, por su potente daño en comparación con otros fusiles standares y su casi nulo retroceso vertical y horizontal...aunque con respecto a esto último me da la sensación que le hicieron un nerfeo en esta nueva temporada, no estoy seguro de esa información. Lo cierto es que es un arma que pega duro, yo la uso en el BR como arma personalizada de las que se sacan del drop, y a largas distancias es un completo láser.

Y aunque en esta partida no pude hacer ninguna kill a larga distancia debido a que el mapa CRASH es un poco cerrado, y sumado a eso hice un modo de juego mas rushero, mucho más cercano y frontal...Pero sí pude comprobar su disparo desde la cadera y va muy bién, normalmente uso mucho los disparos desde la cadera ya que al momento de encontrarte un enemigo de frente, sirve para poder moverte mejor mientras vas disparando.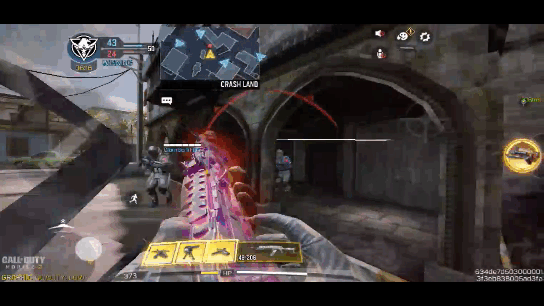 I've hardly used this weapon on MJ, only to take out its diamond camo a while ago, since one of its disadvantages is that it has little mobility and really gets heavy... I prefer a lighter weapon with which to be able to move very fast through, I almost always use the quick change from rifle to knife and vice versa, but in ranked games many times an enemy surprises you and you don't have time to make that quick change, so it is preferable to go with gun in hand. But where I do use it is always in BR since as I mentioned, this rifle is perfect for that game mode.
And well geekers, here I leave you with my gameplay with a bit of lag but I think that he can appreciate that power that I talk about so much... with a good aim you can easily take down an enemy with 3 or 4 bullets. This is very good, the bad one is me. I hope they can trip this. Greetings and Blessings to all.
Casi no he usado esta arma en MJ, solo para sacarle su cammo de diamante hace un tiempo, ya que una de sus desventajas es que tiene poca movilidad y realmente se hace pesada...me gusta mas un arma mas liviana con la que poder desplazarme muy rápido a través, yo casi siempre uso el cambio rápido de arma de fusil a cuchillo y viceversa, pero en partidas de ranked muchas veces te sorprende algún enemigo y no te da tiempo de hacer ese cambio rápido, entonces es preferible ir ya con el arma en la mano. Pero donde sí la uso siempre es en BR ya que como mencione, este fusil es perfecto para ese modo de juego.

Y bueno geekers, aquí les dejo entonces con mi gameplay con un poco de lag pero creo que ese puede apreciar esa potencia de la que tanto te hablo...con un buen apuntado fácilmente bajas a un enemigo de 3 o 4 balas. Esta es muy buena, el malo soy yo. Espero se puedan tripear esto. Saludos y Bendiciones para [email protected]
GG`s

Banners: Canva.com
Video: Movavi Video Editor Plus
Phone: Alcatel 1SE (4gbRam - 8core)
Traduccion/Traslation: Google-Tr
THANKS for visit and support | GRACIAS por visitar y apoyar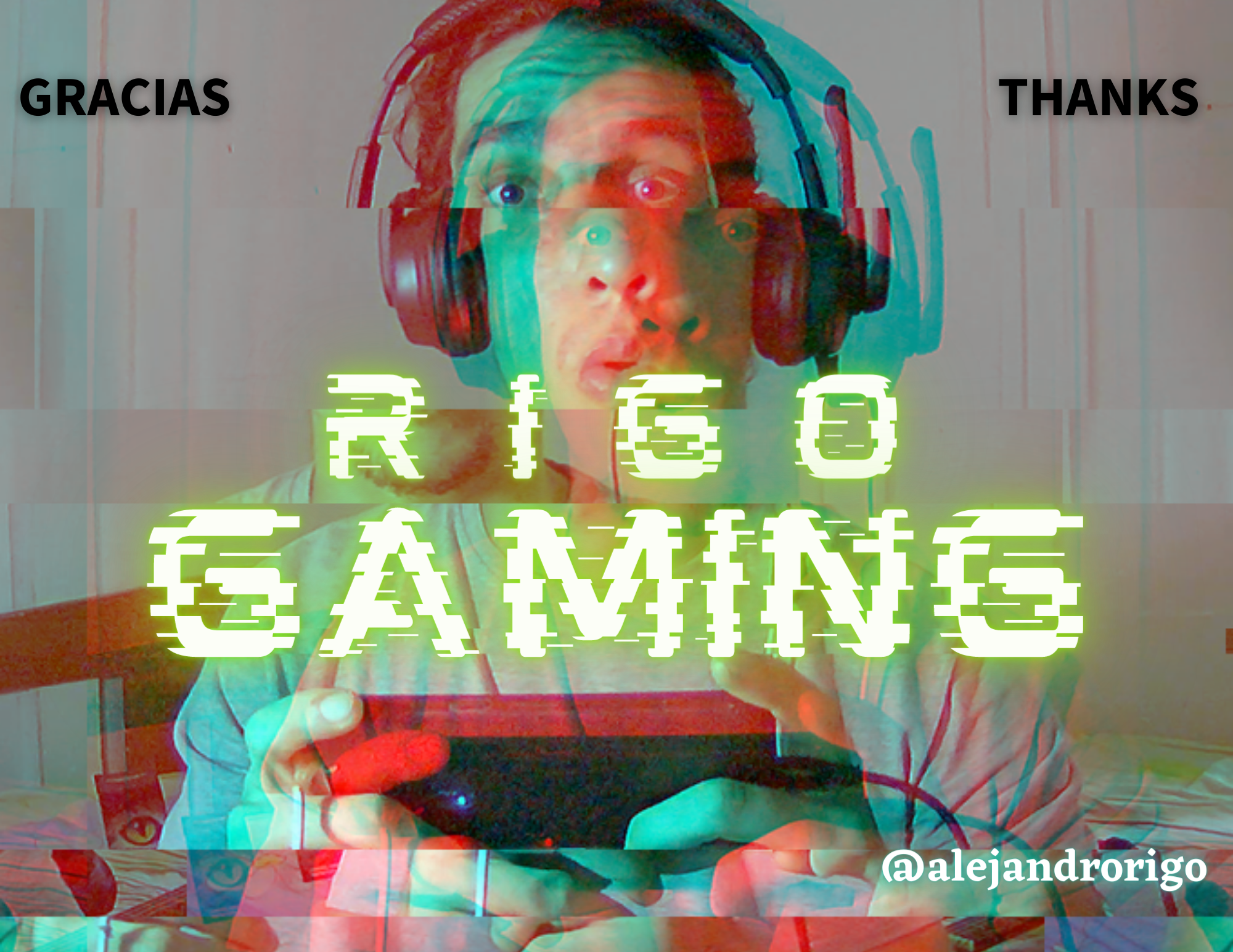 ---
---