Visit to Montagnana - Padova - Discovering Italy with alequandro!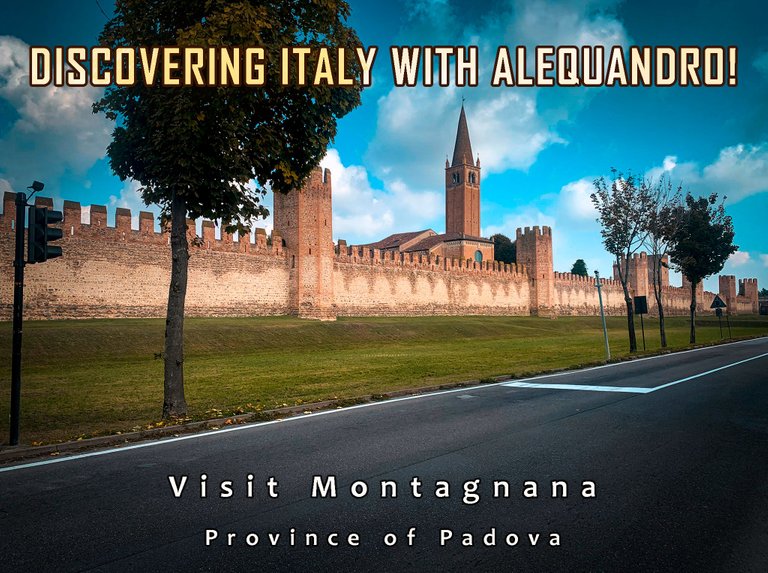 Hi guys, today I am taking you to Montagnana a beautiful town in the province of Padua.
Why did I choose Montagnana? It is part of the association of the most beautiful villages in Italy and has been awarded the orange flag for its historical beauty and typical products.
ITA
Ciao ragazzi, oggi vi porto a Montagnana una bellissima cittadina della provicia di Padova.
Perchè ho scelto Montagnana? Fa parte dell'associazione dei borghi più belli d'Italia ed è stata insignita della bandiera arancione per le sue bellezze storiche e prodotti tipici.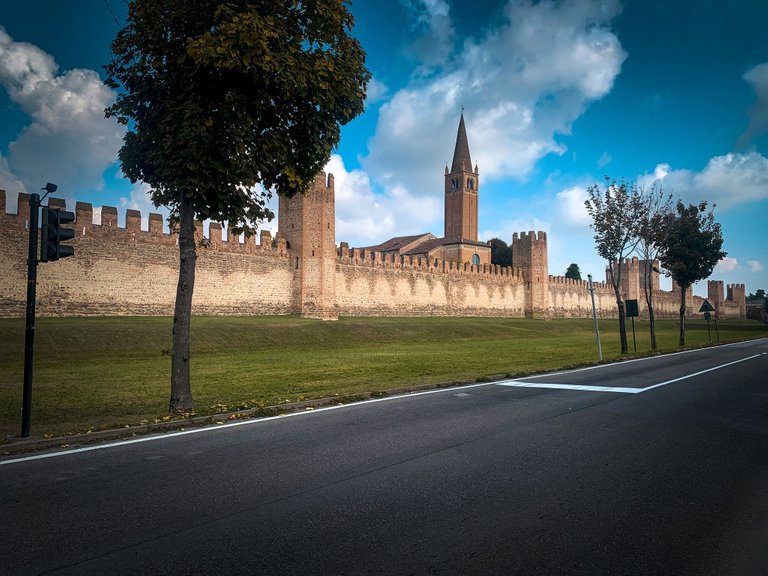 After getting this news, I didn't think twice and after an hour's drive I arrived in front of some truly fascinating medieval walls.
ITA
Dopo aver preso queste notizie, non ci ho pensato due volte e dopo un'ora di auto sono arrivato davanti a delle mura medievali davvero affascinanti.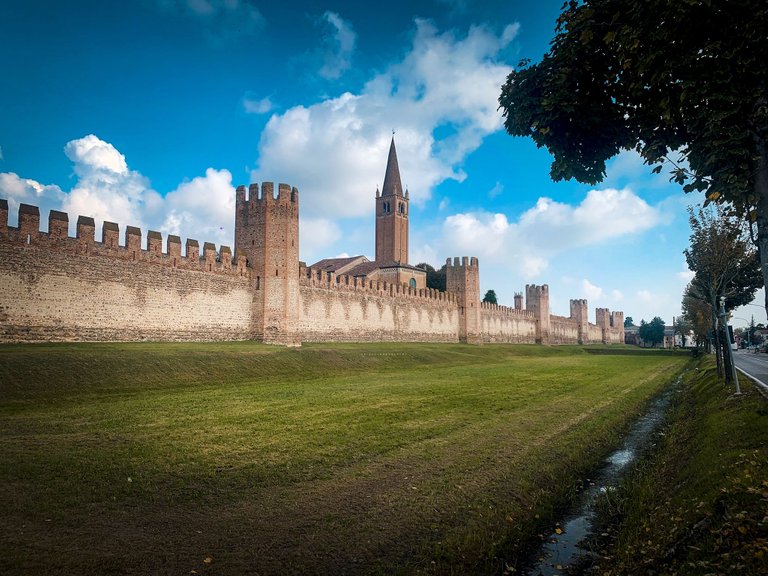 That's right, the walls left me speechless. The perimeter is about 2 km and the walls reach a height of 8 meters.
ITA
Proprio così, la cinta muraria mi ha lasciato a bocca aperta. Il perimetro è di circa 2 km e le mura arrivano ad un'altezza di 8 metri.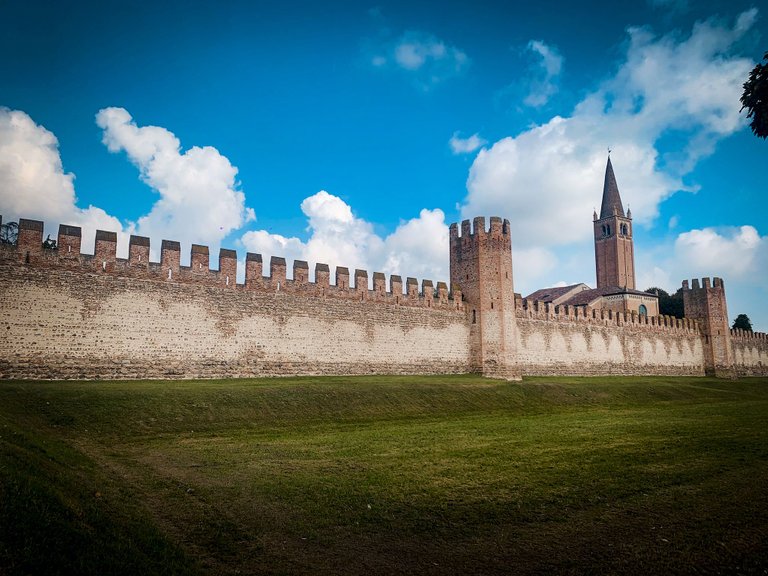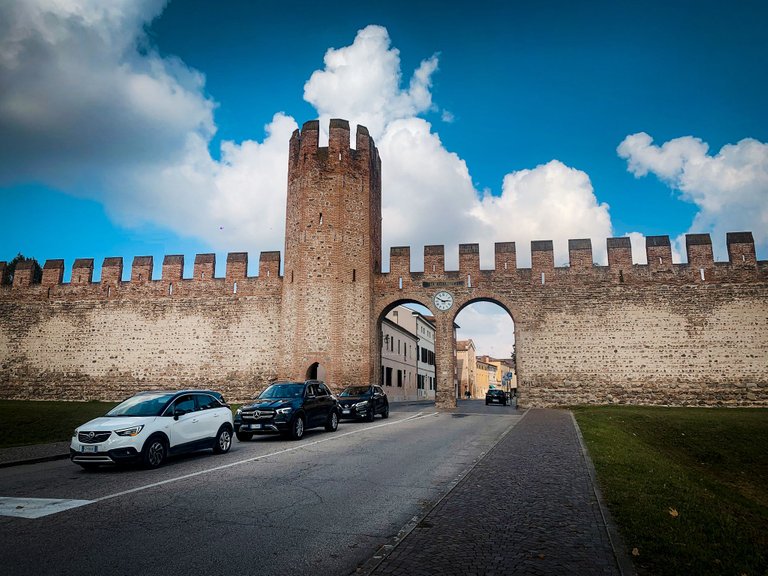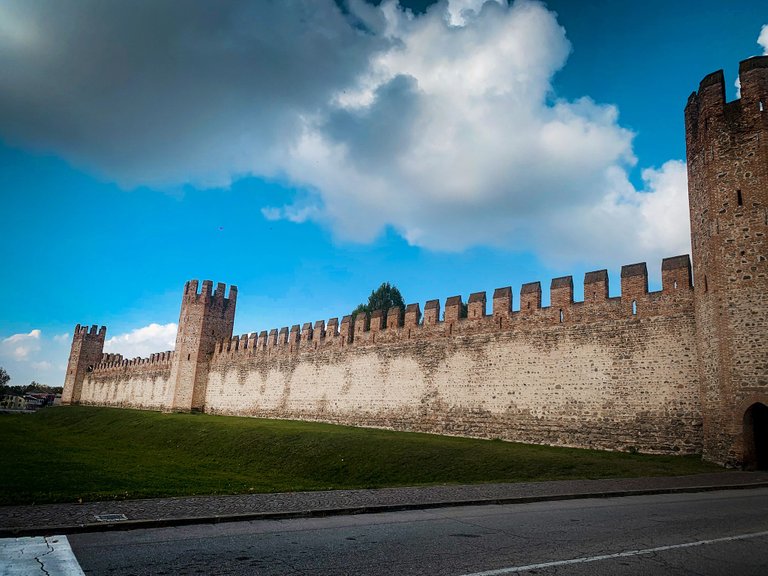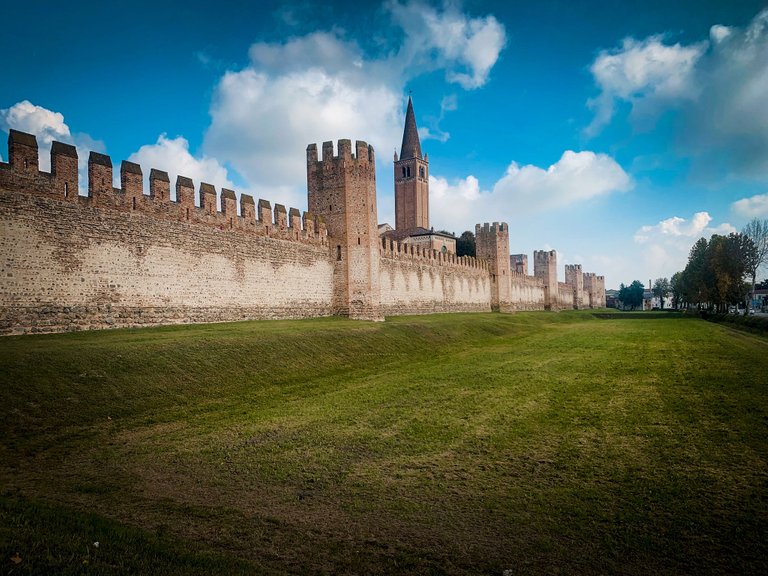 There are 24 towers up to 19 meters high, from the outside of the walls you have the feeling of an impregnable fortress.
ITA
Ci sono ben 24 torri alte fino a 19 metri, dall'esterno delle mura si ha la sensazione fortezza inespugnabile.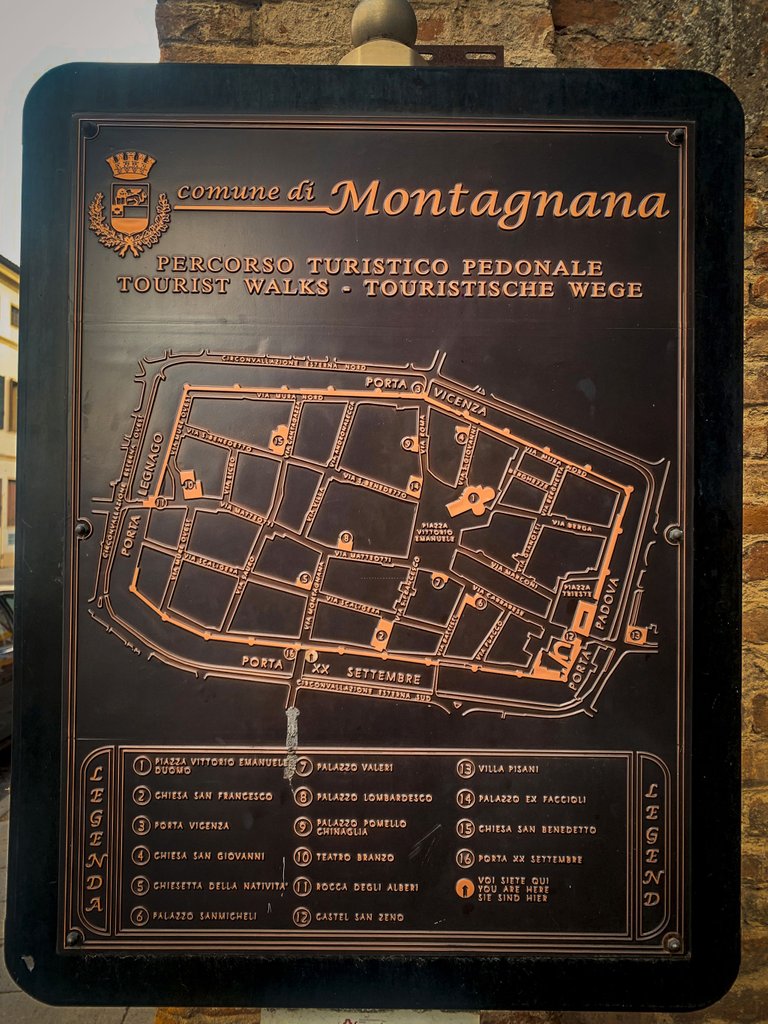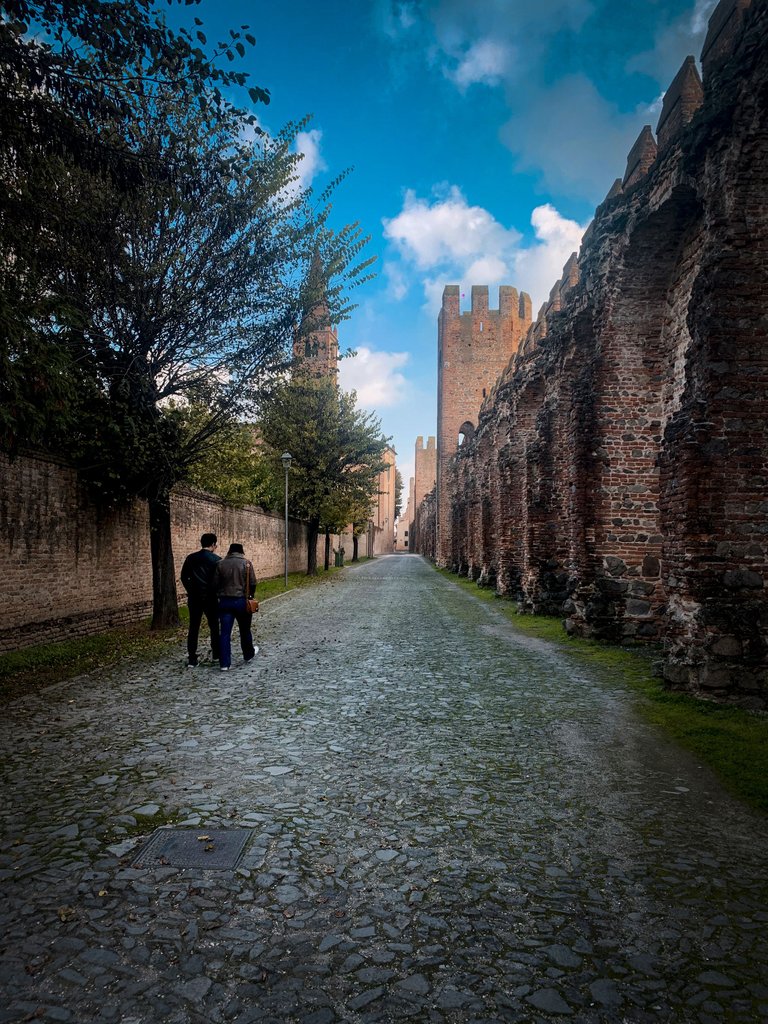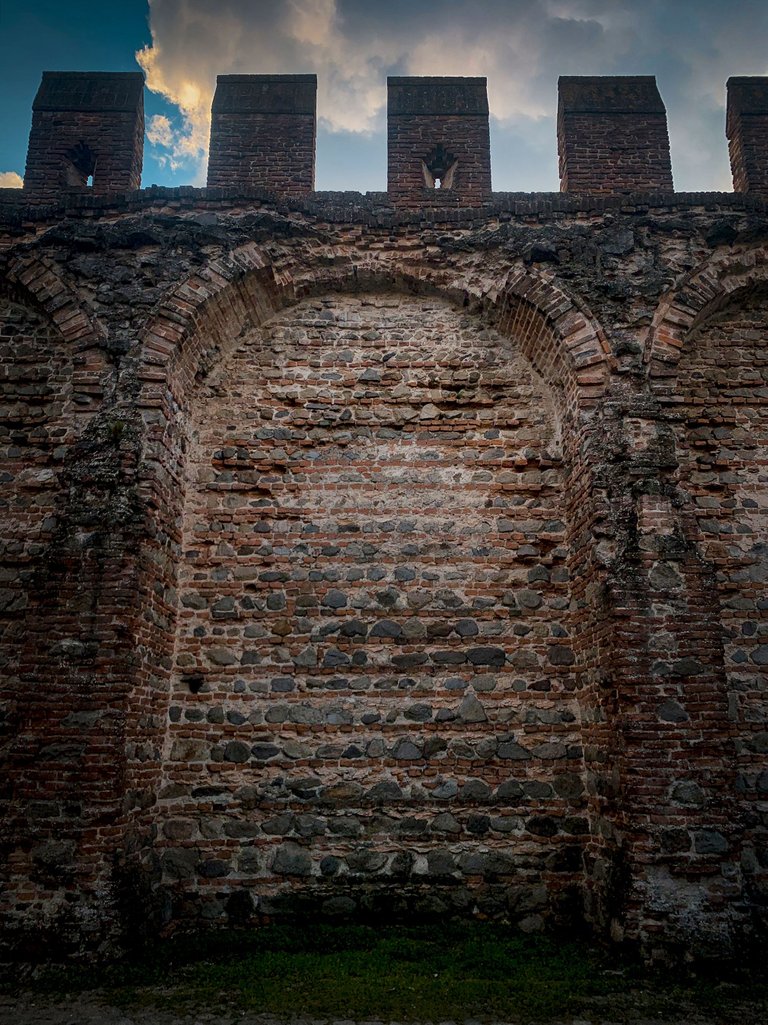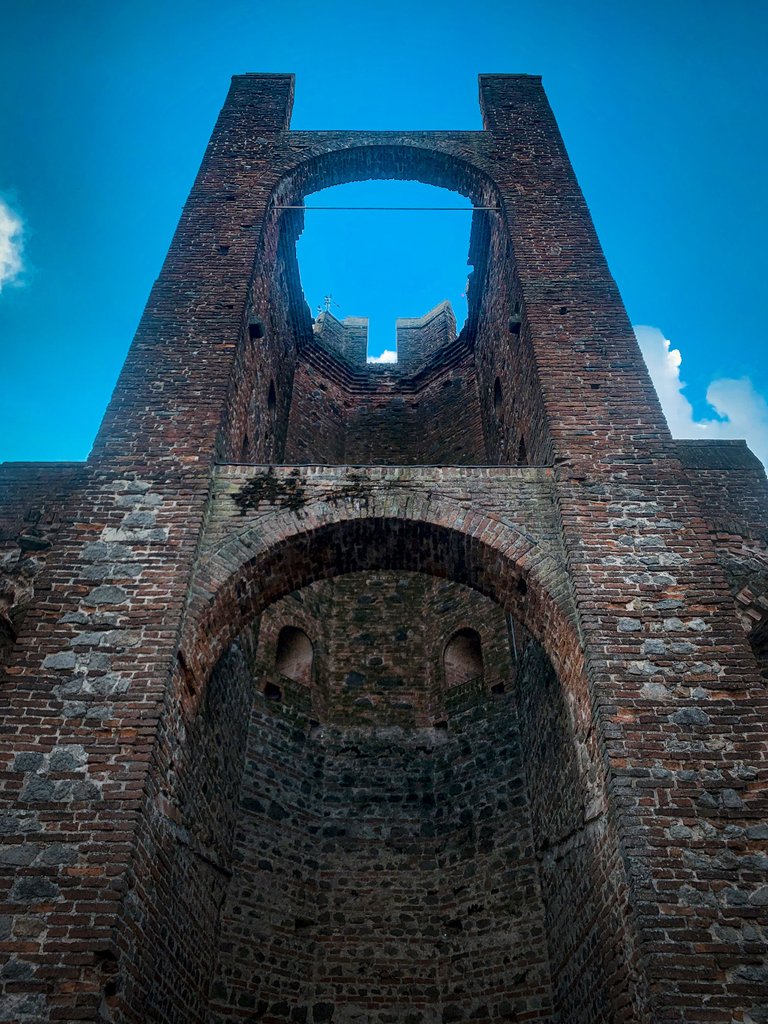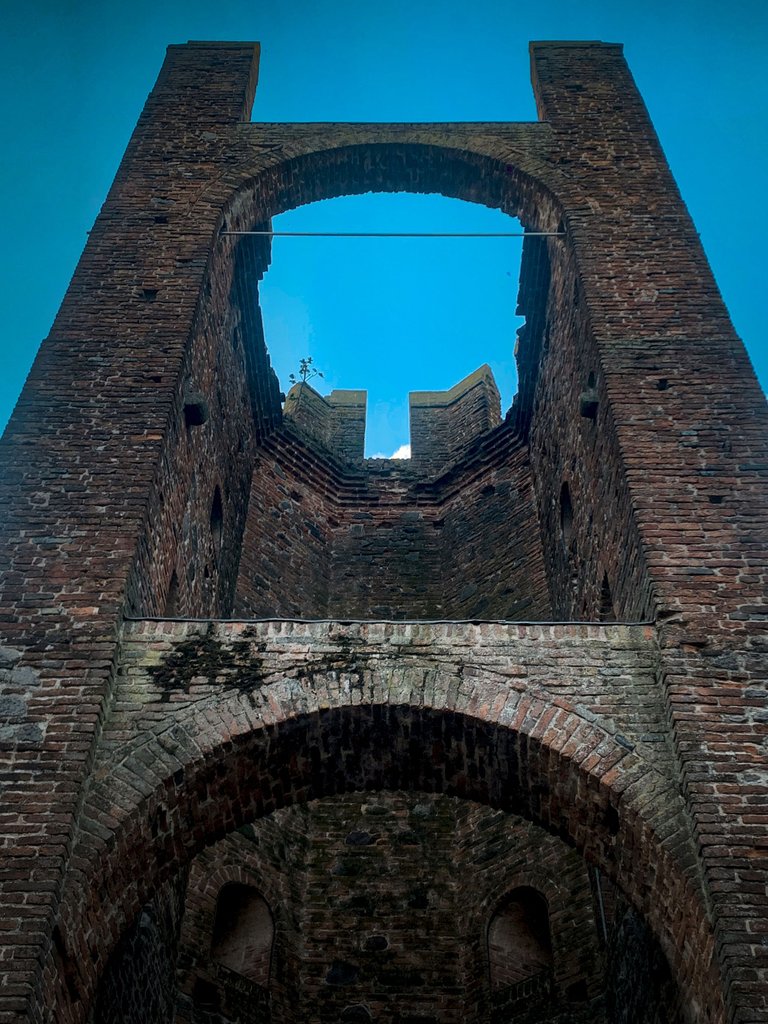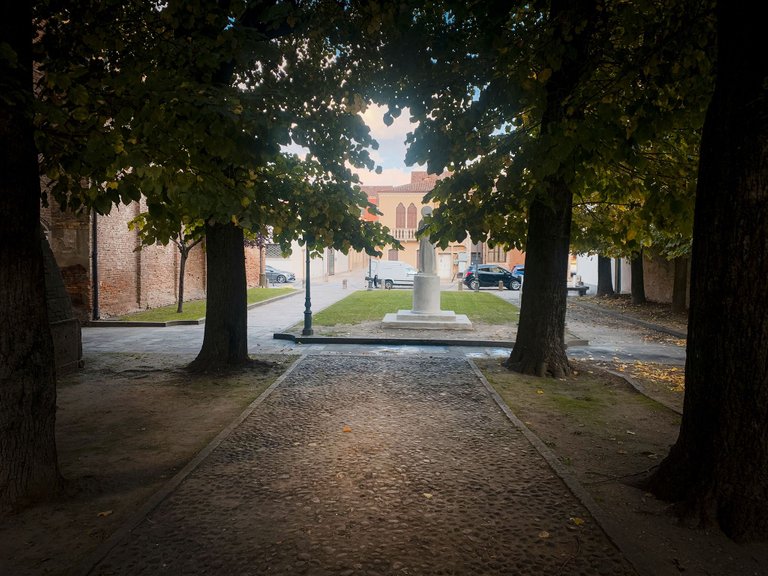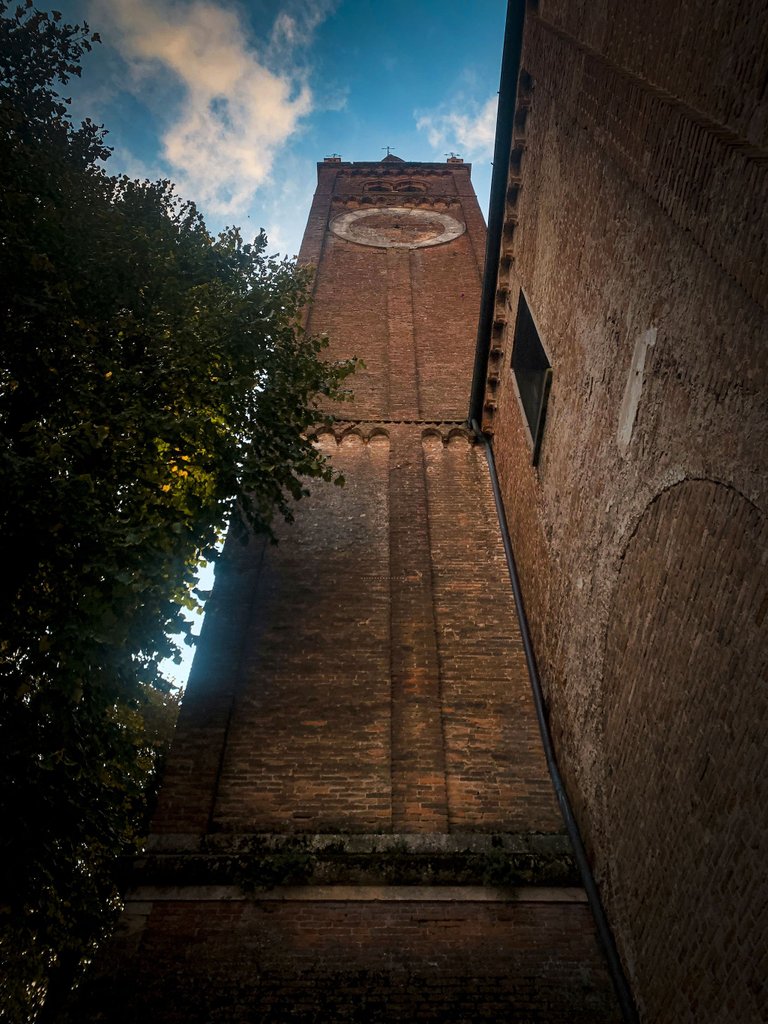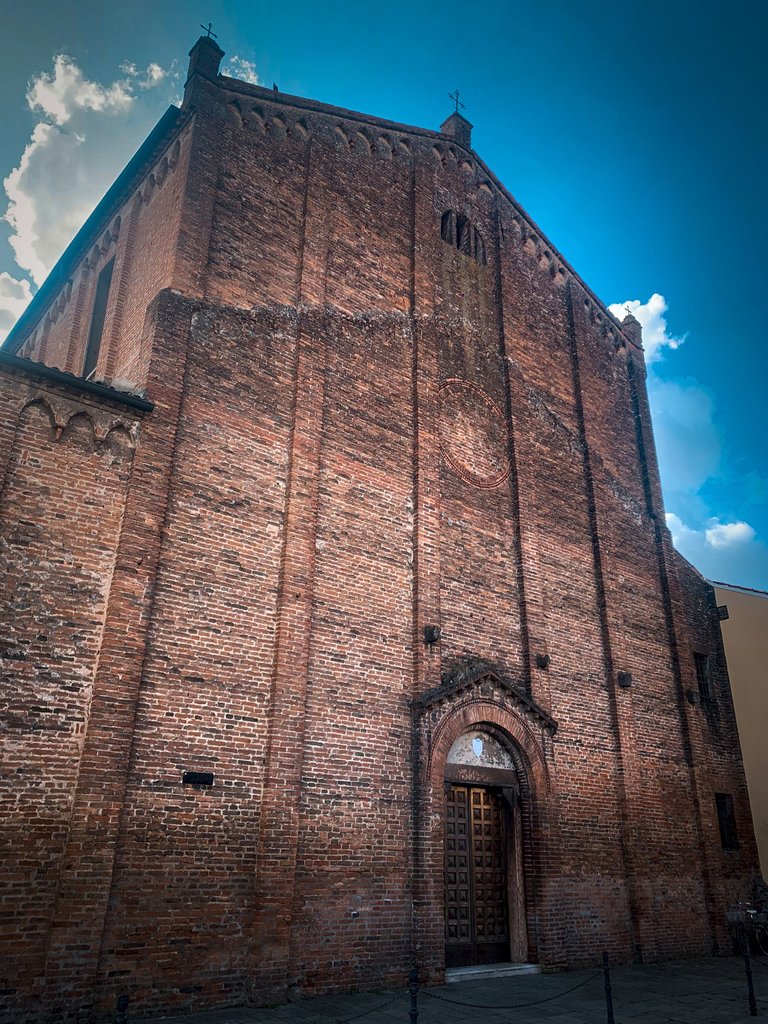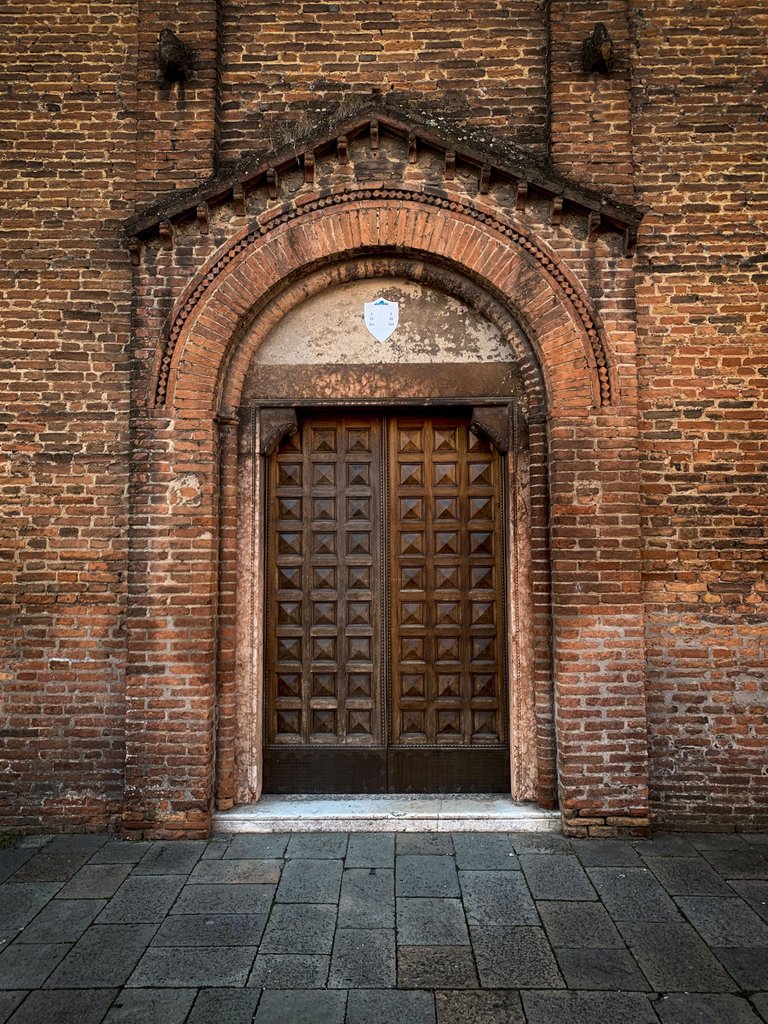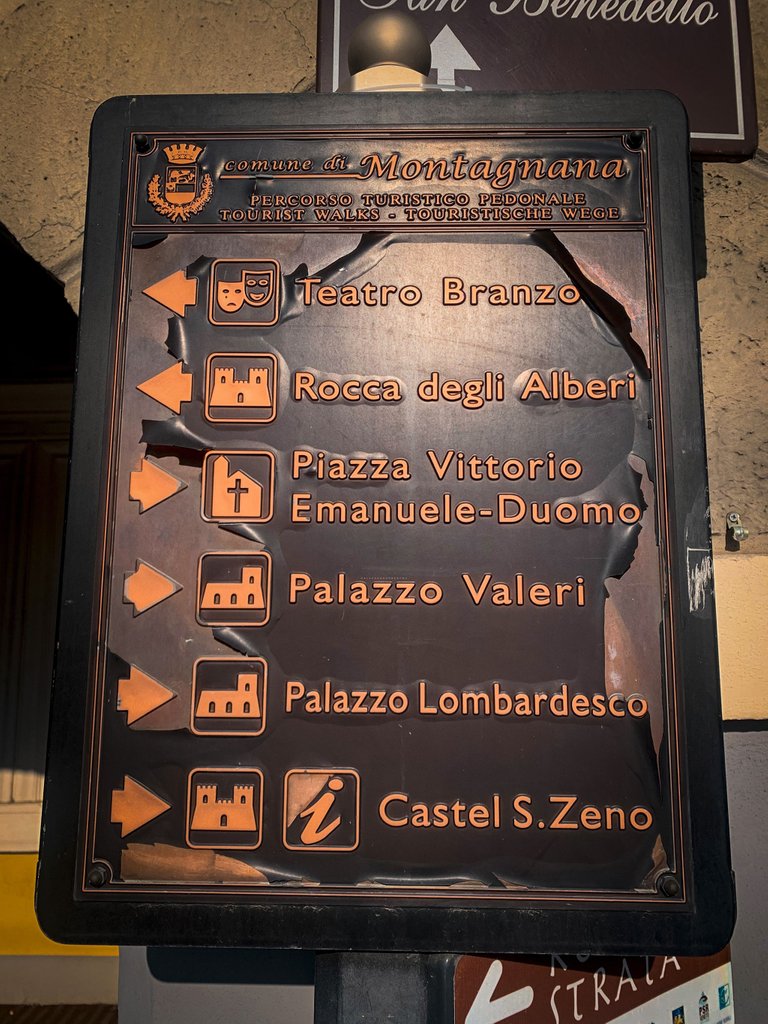 As soon as you enter from one of the 4 main entrances there is a sign with the most important points of interest, in this way it is easy to organize the itinerary and save time, because yes, there are many things to see and visit.
ITA
Appena si accede da uno dei 4 accessi principali c'è un cartello con i punti di interesse più importanti, in questa maniera è facile organizzare l'itinerario e risparmiare tempo, perchè si, cose da vedere e visitare ce ne sono tante.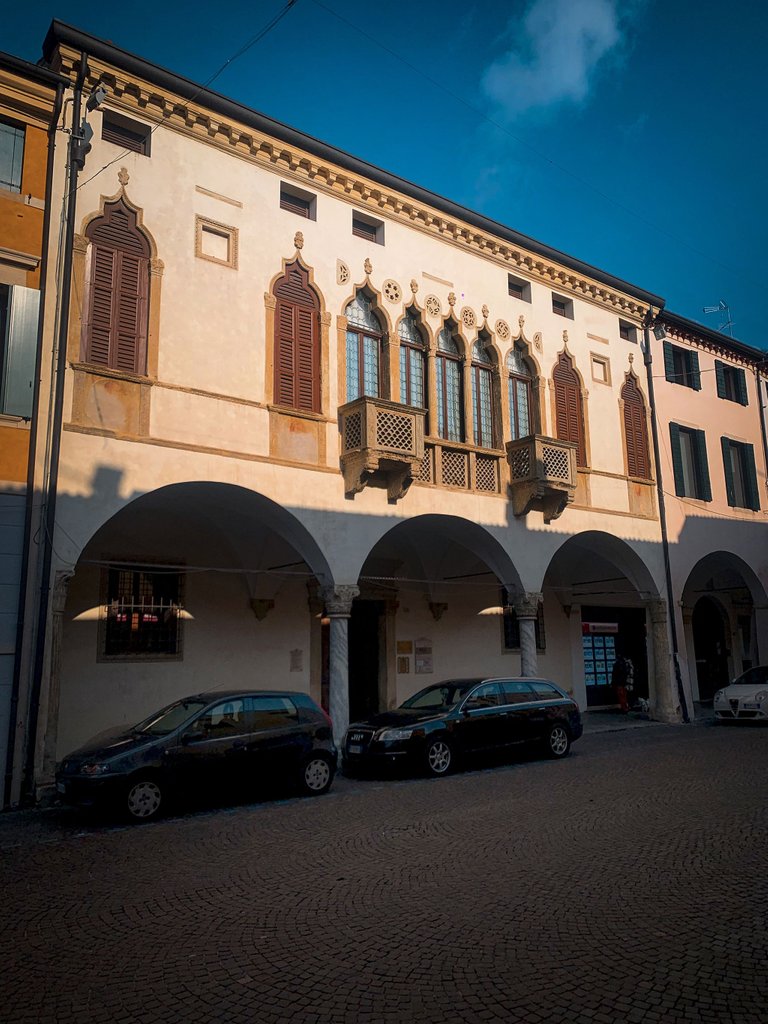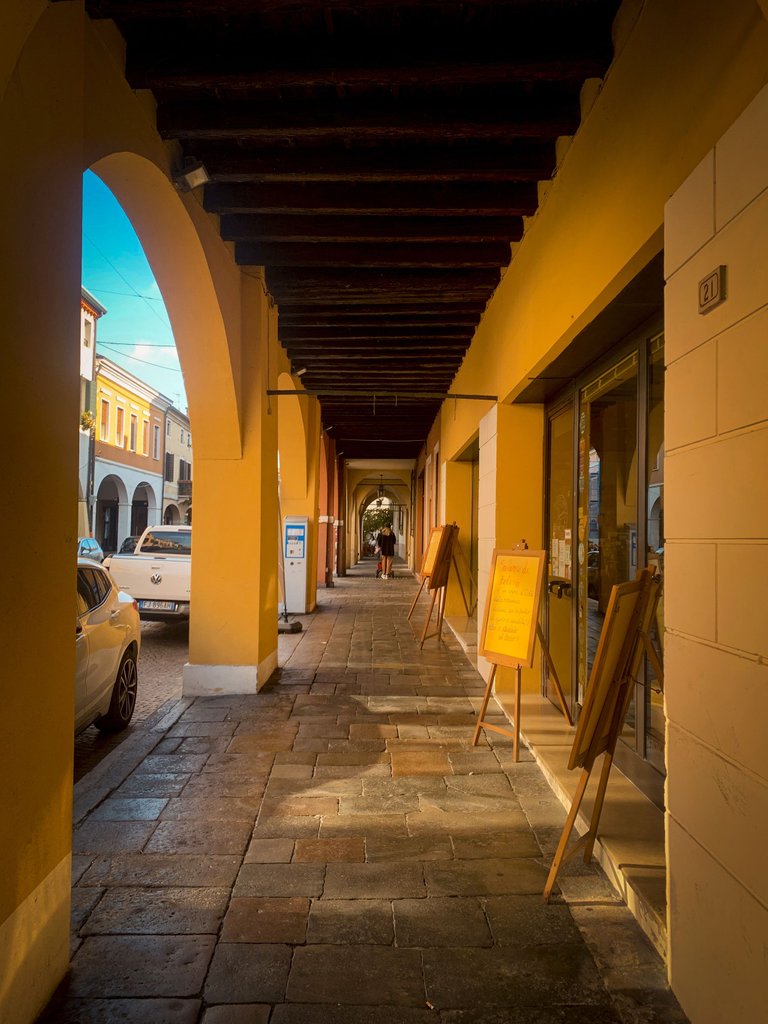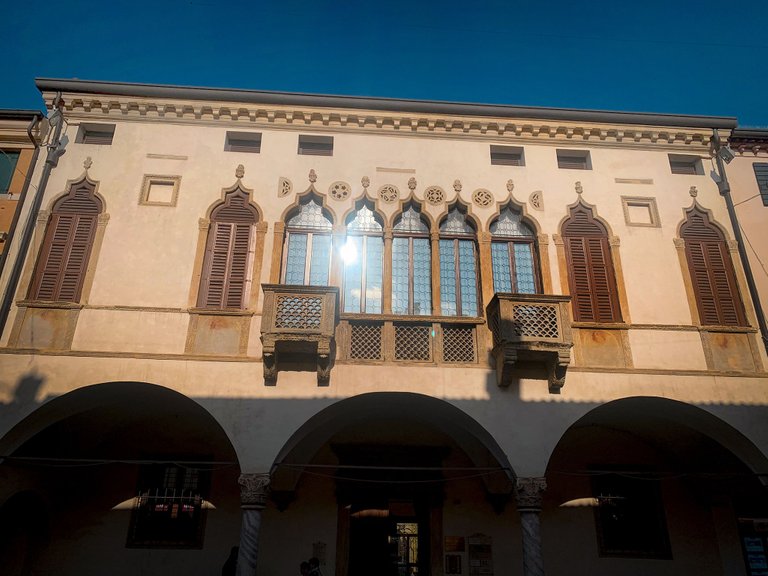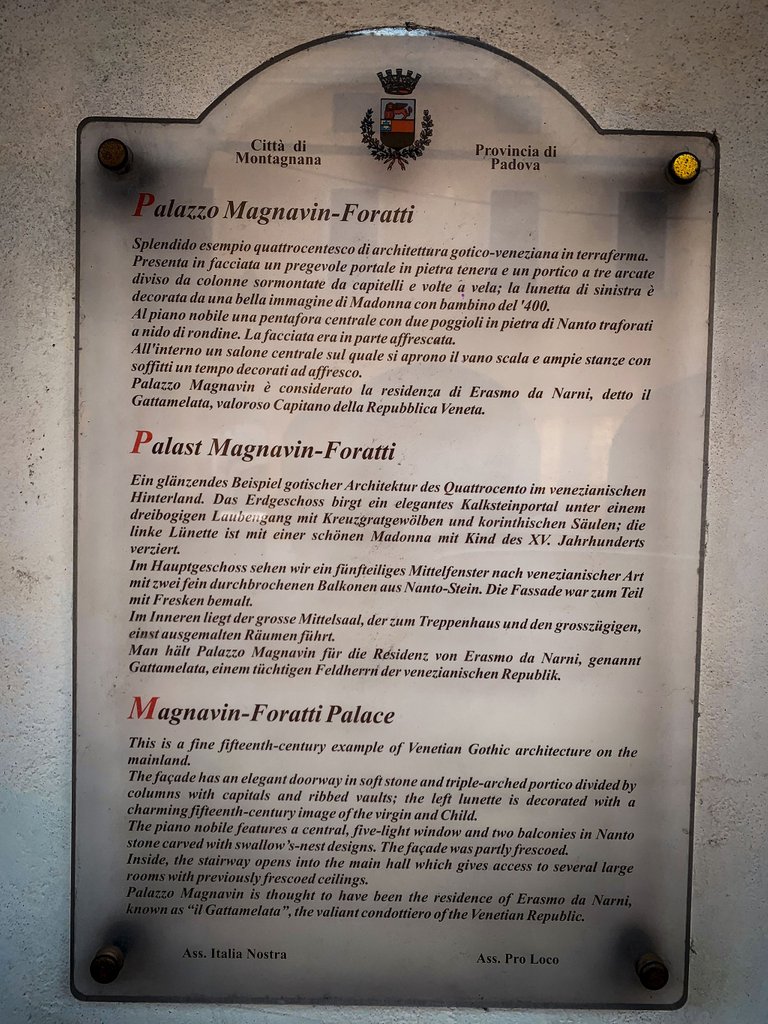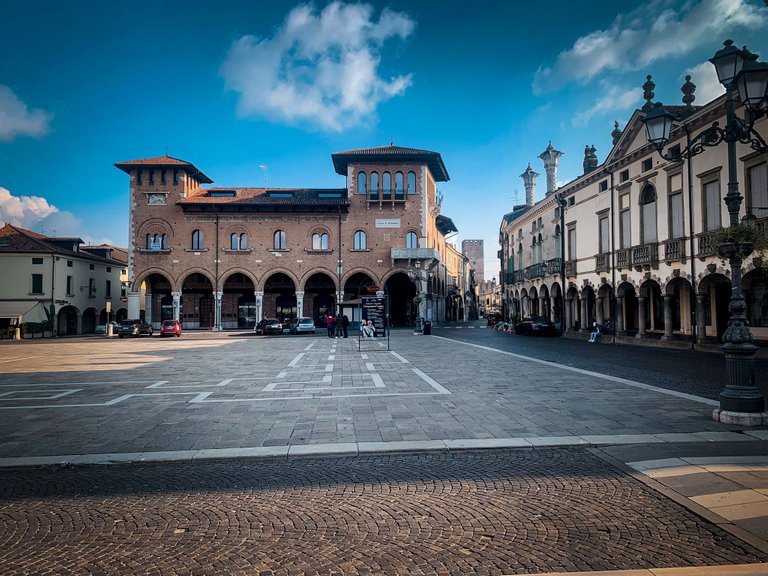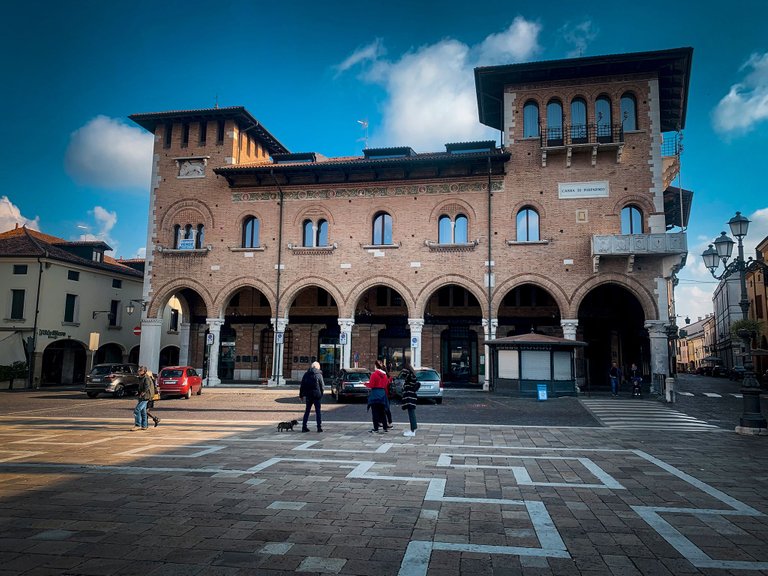 There are buildings with an architectural style that recalls the Venetian one and there are the beautiful arcades with the shops that lead to the main square, very beautiful, large with the cathedral of Santa Maria Assunta that characterizes it.
ITA
Ci sono palazzi dallo stile architettonico che richiama quello veneziano e ci sono i bellissimi portici con le botteghe che conducono verso la piazza principale, molto bella, ampia con il duomo di Santa Maria Assunta che la caratterizza.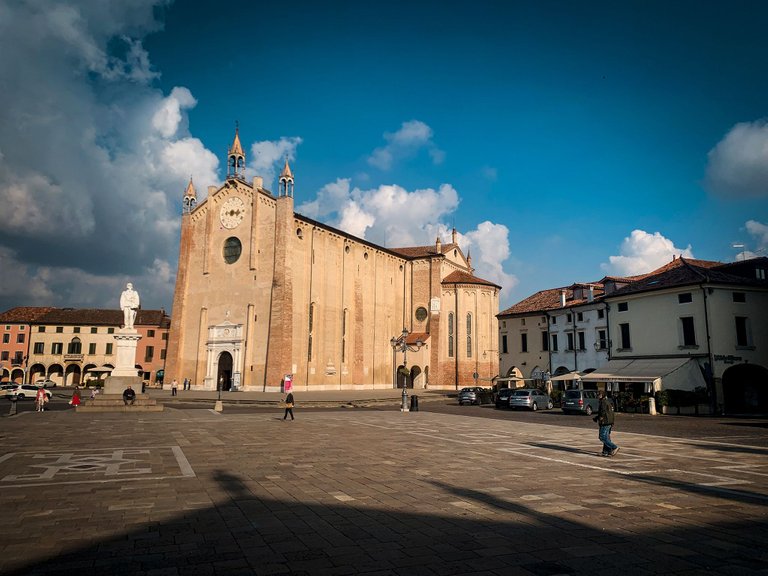 Look at what particular these chimney pots.
ITA
Guardate che particolari questi comignoli.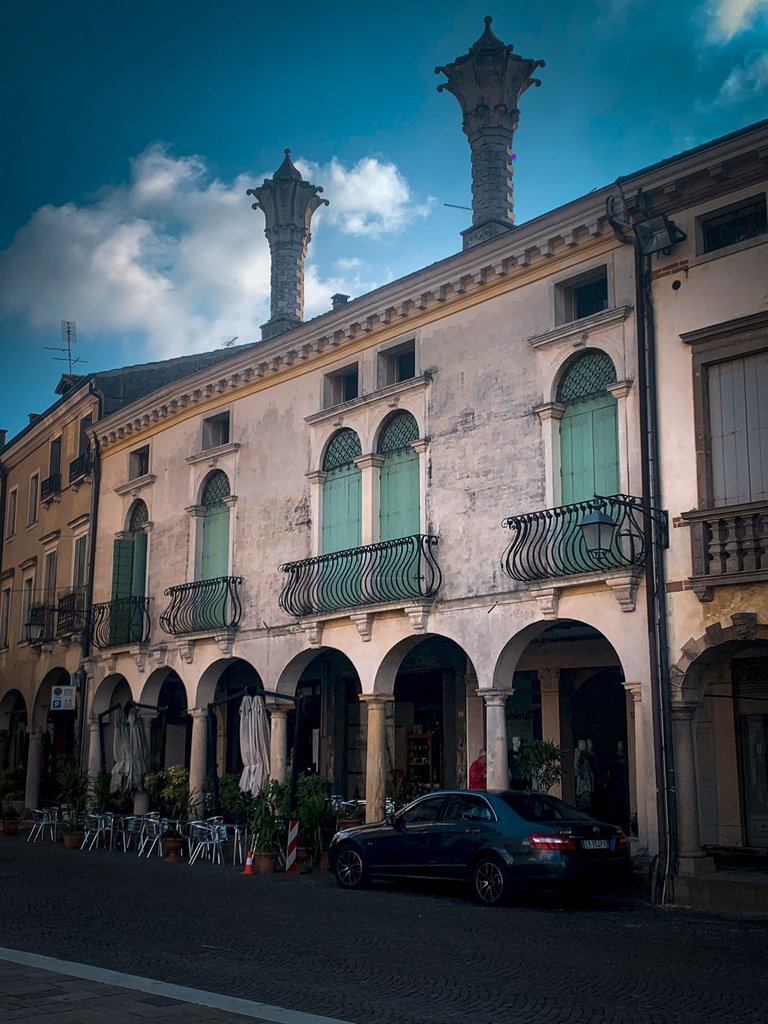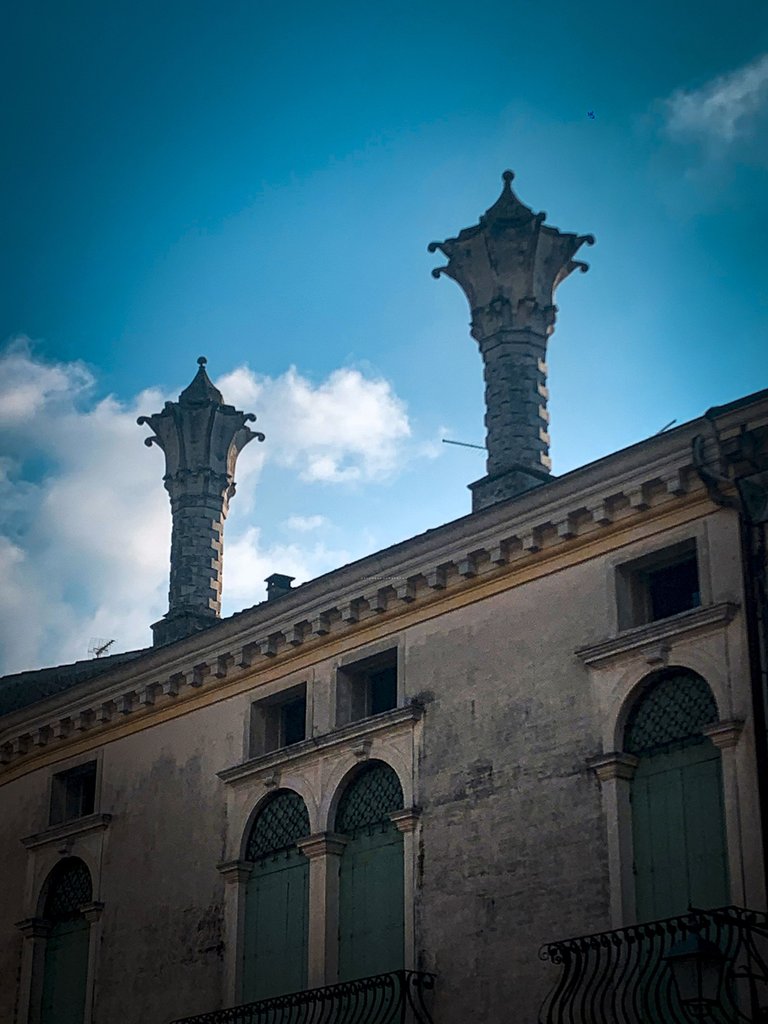 And here is the facade of the cathedral.
ITA
Ed ecco la facciada del duomo.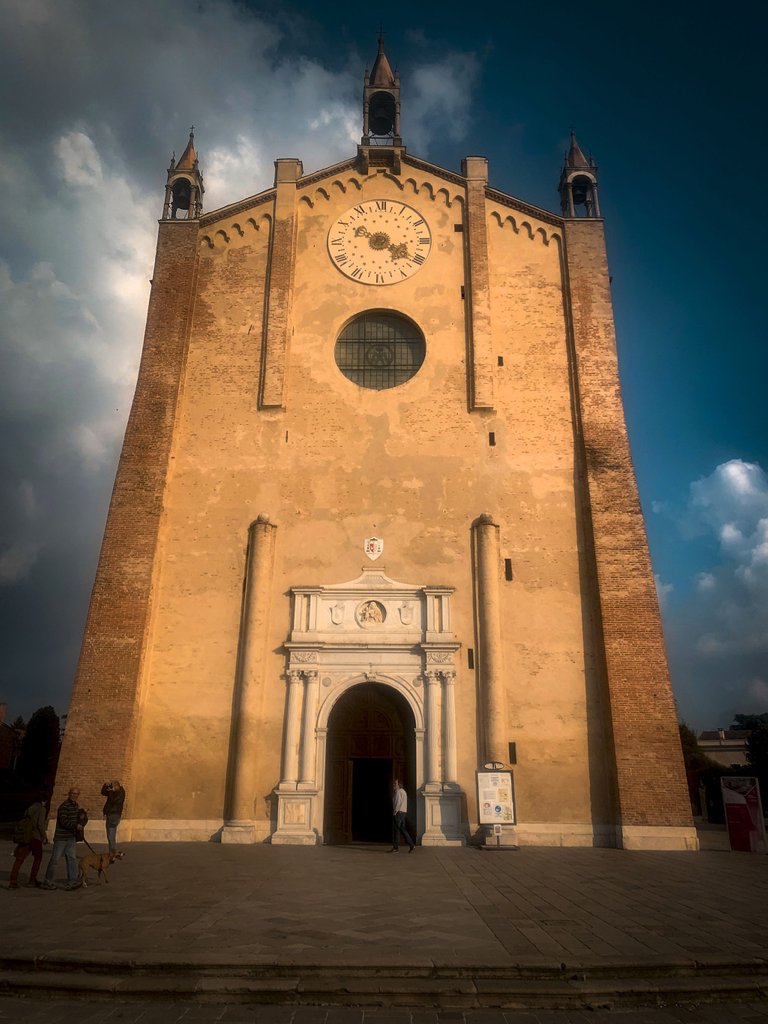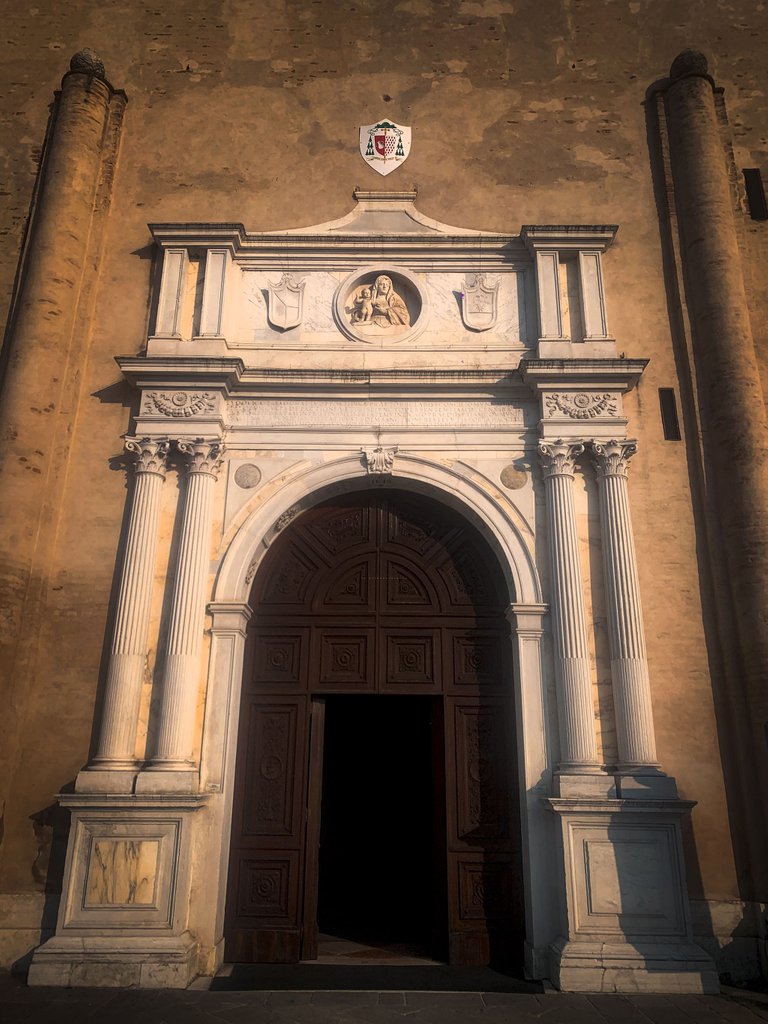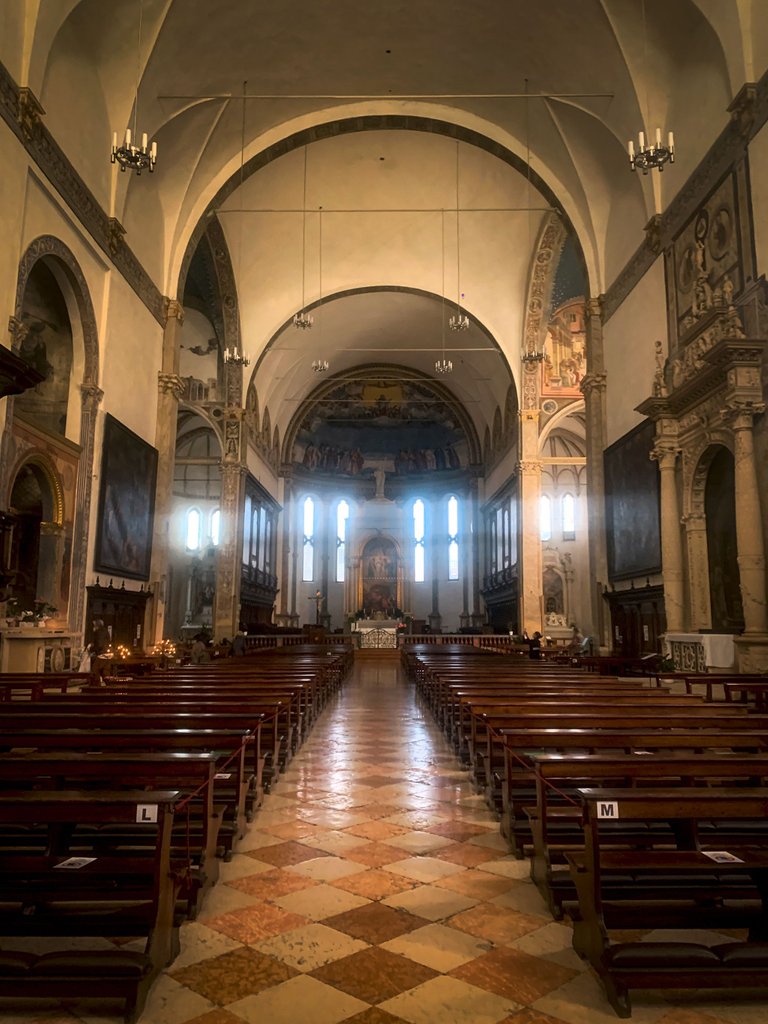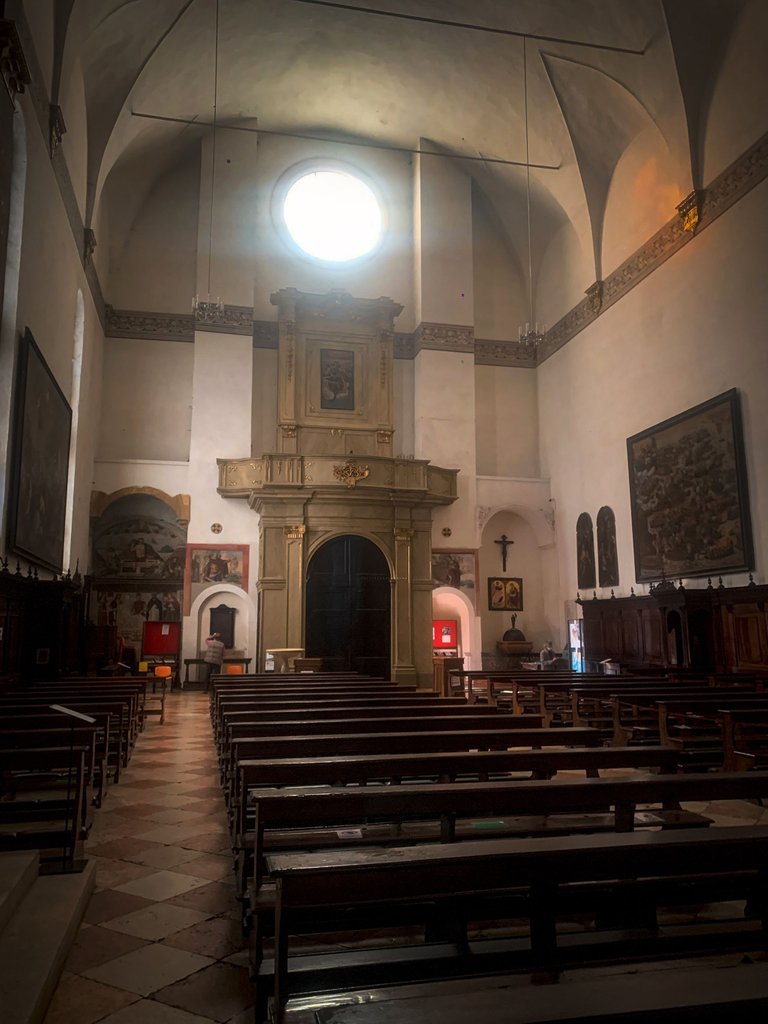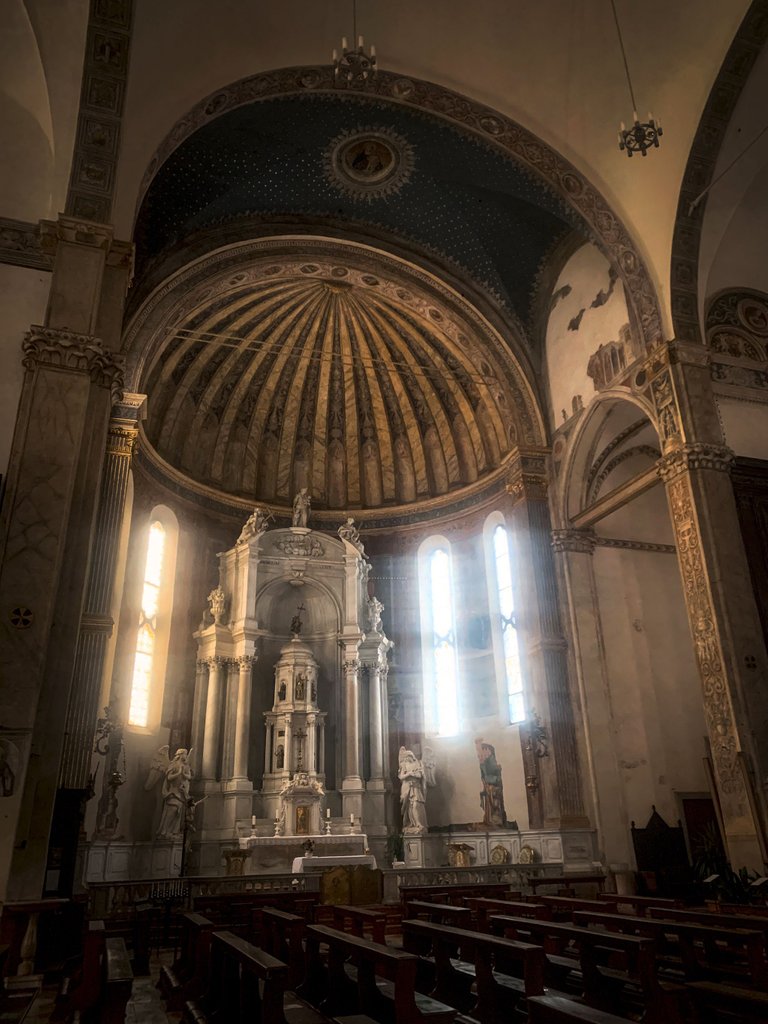 When I entered the first thing that surprised me are the altars in the transept, in particular the semi-domes that resemble the shape of a shell.
ITA
Quando sono entrato la prima cosa che mi ha stupito sono gli altari del transetto, in partiolare le semi cupole che ricordano la forma di una conchiglia.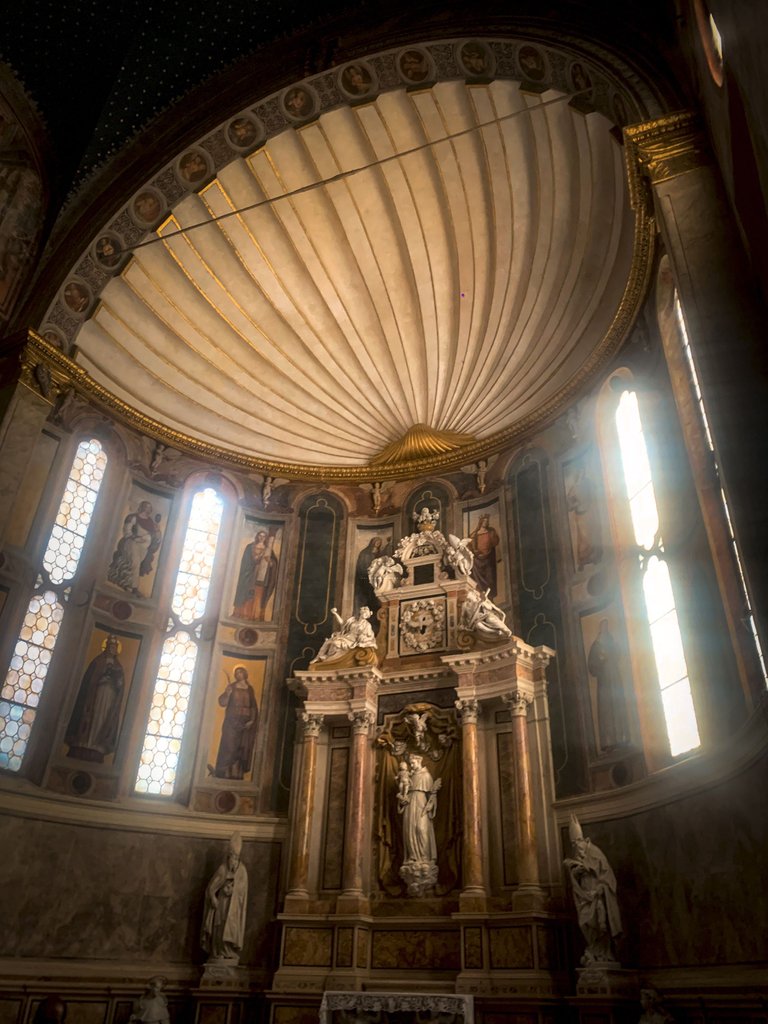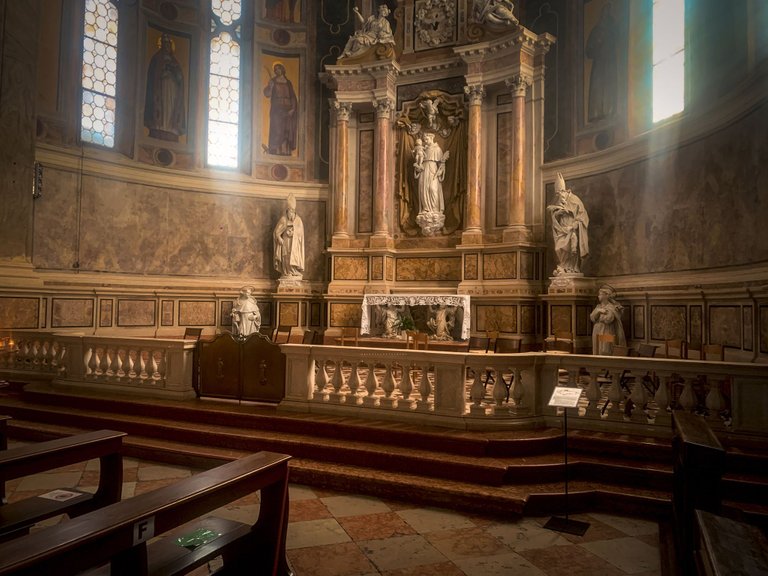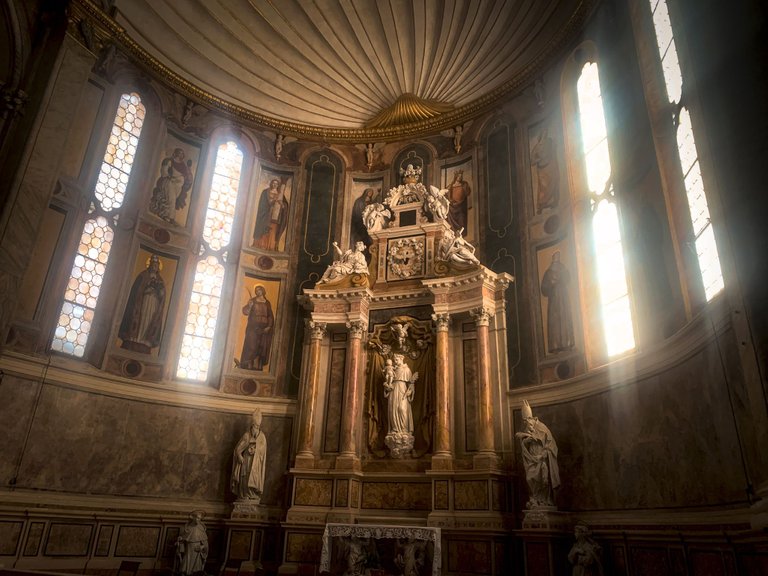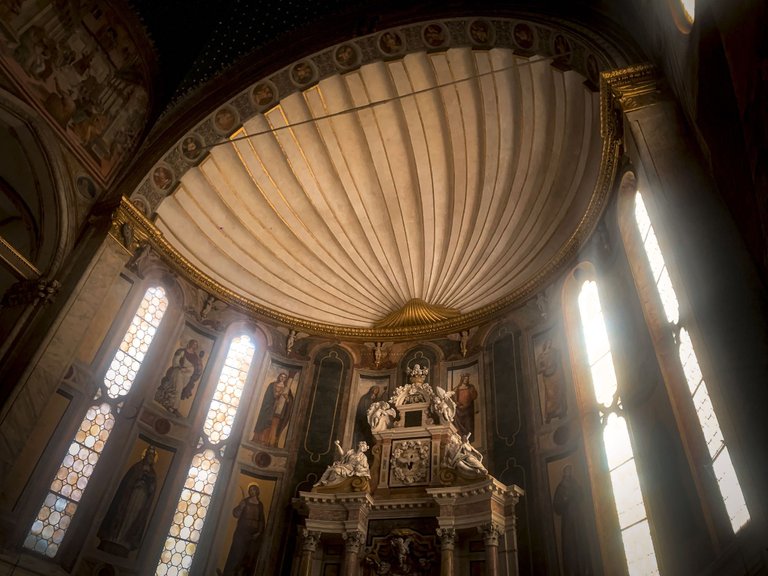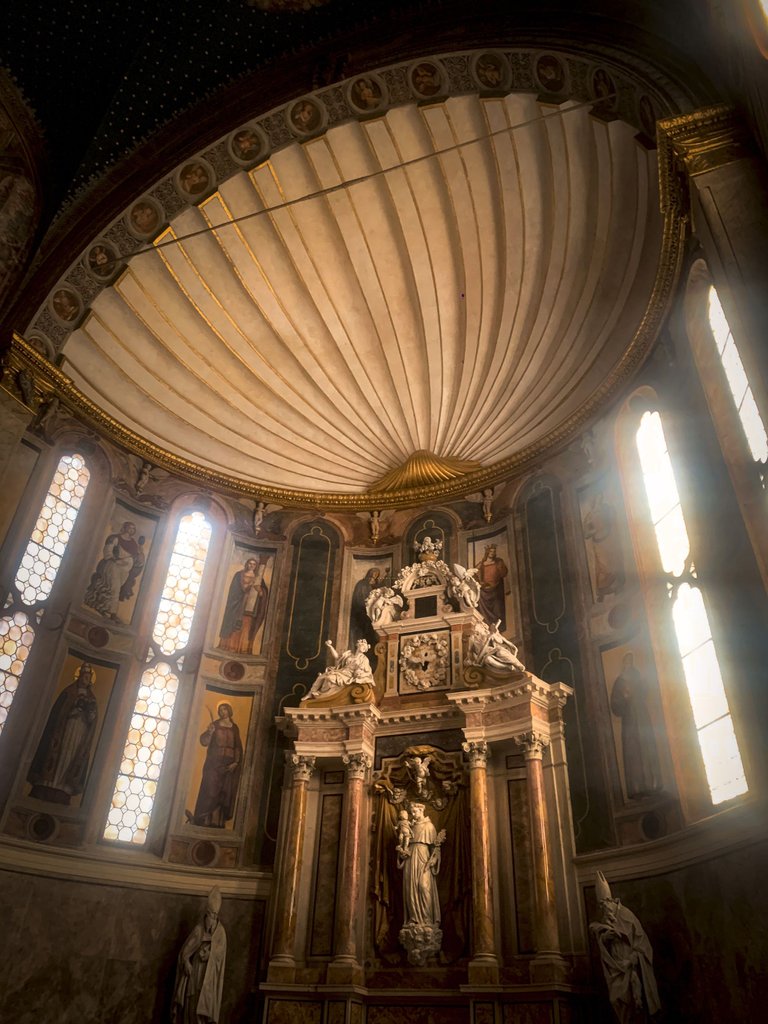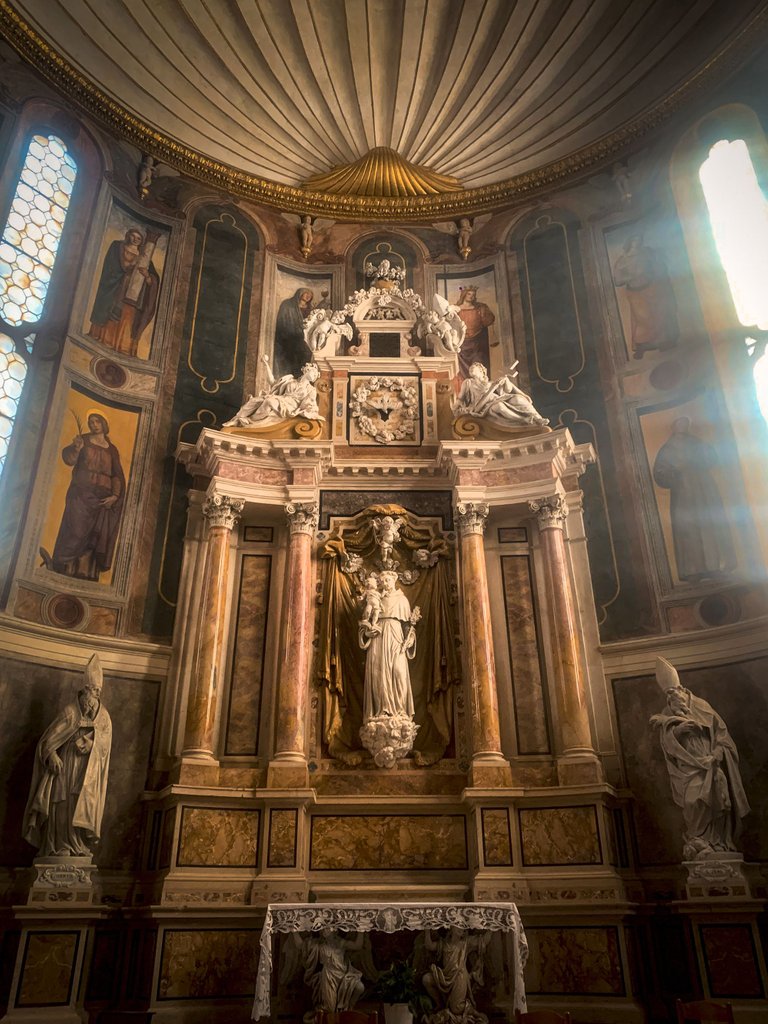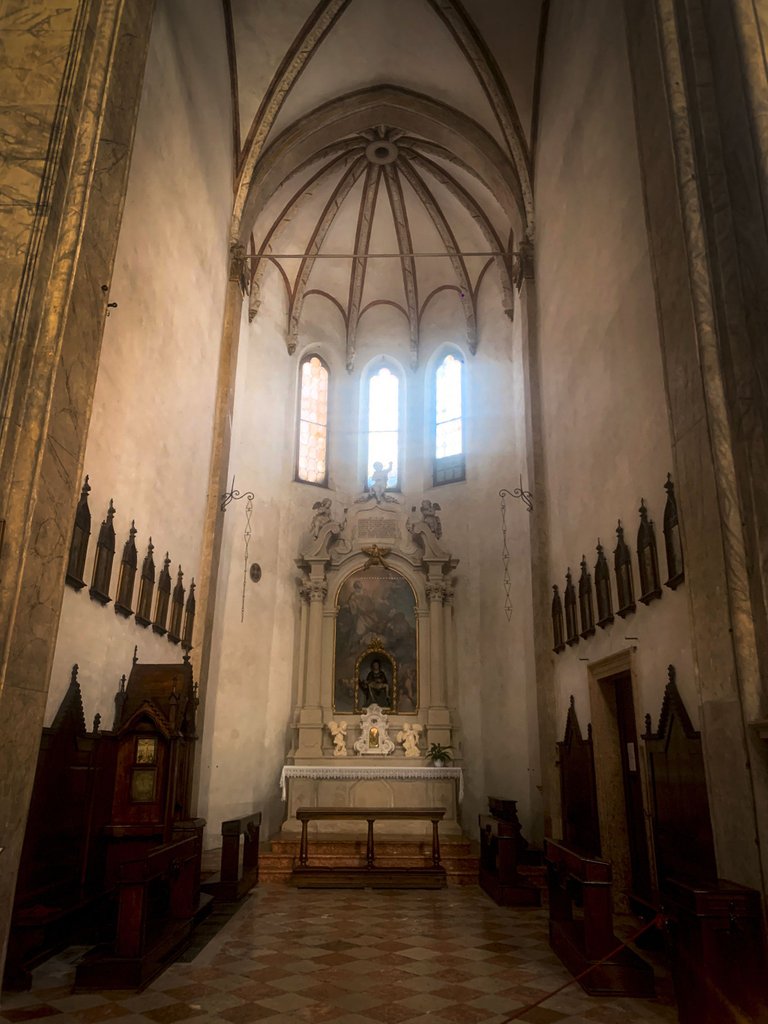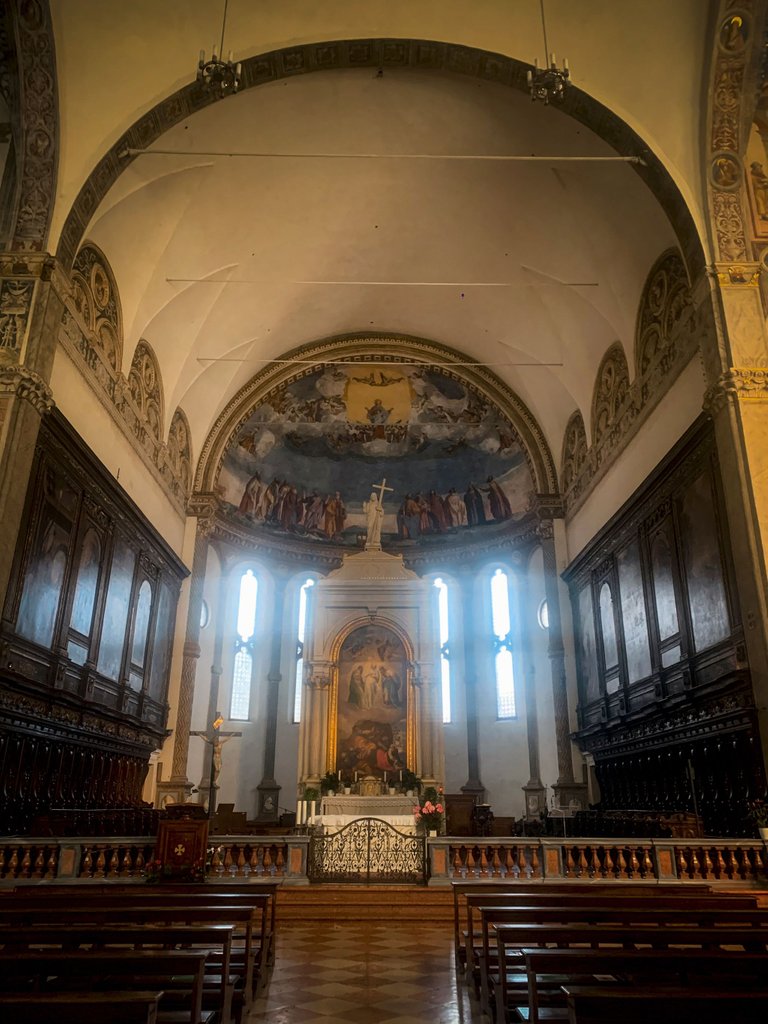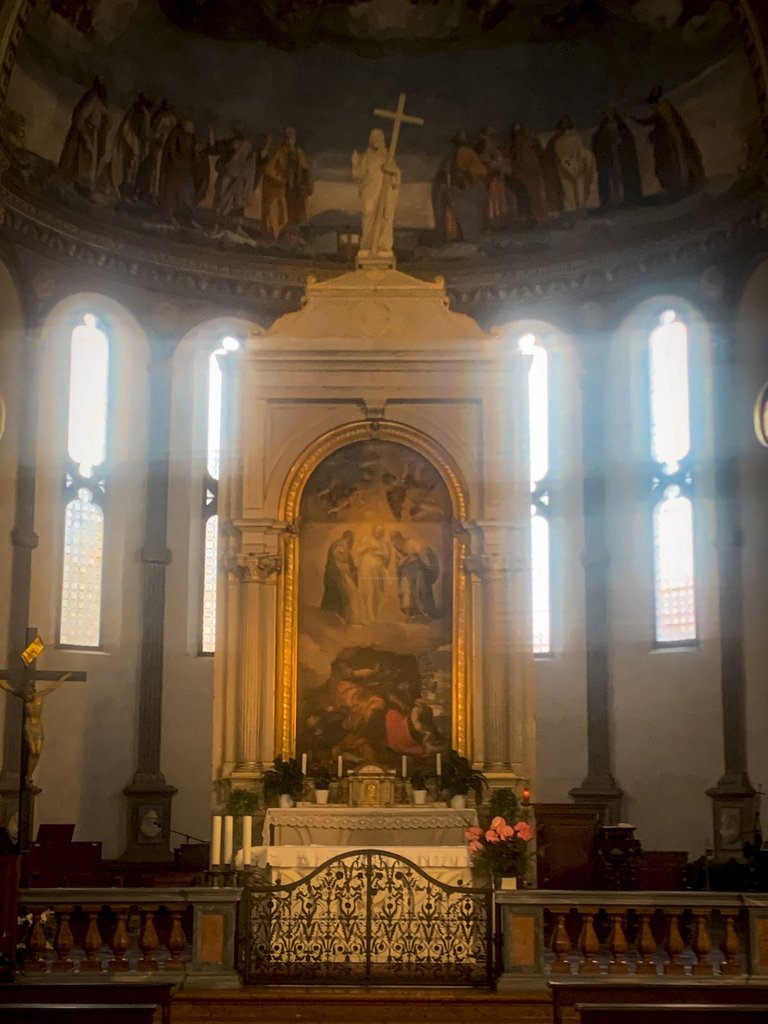 The cathedral acts as a sundial as it is the only building in the city oriented according to the cardinal points.
ITA
Il duomo funge da meridiana in quanto è l'unico edificio della città orientato secondo i punti cardinali.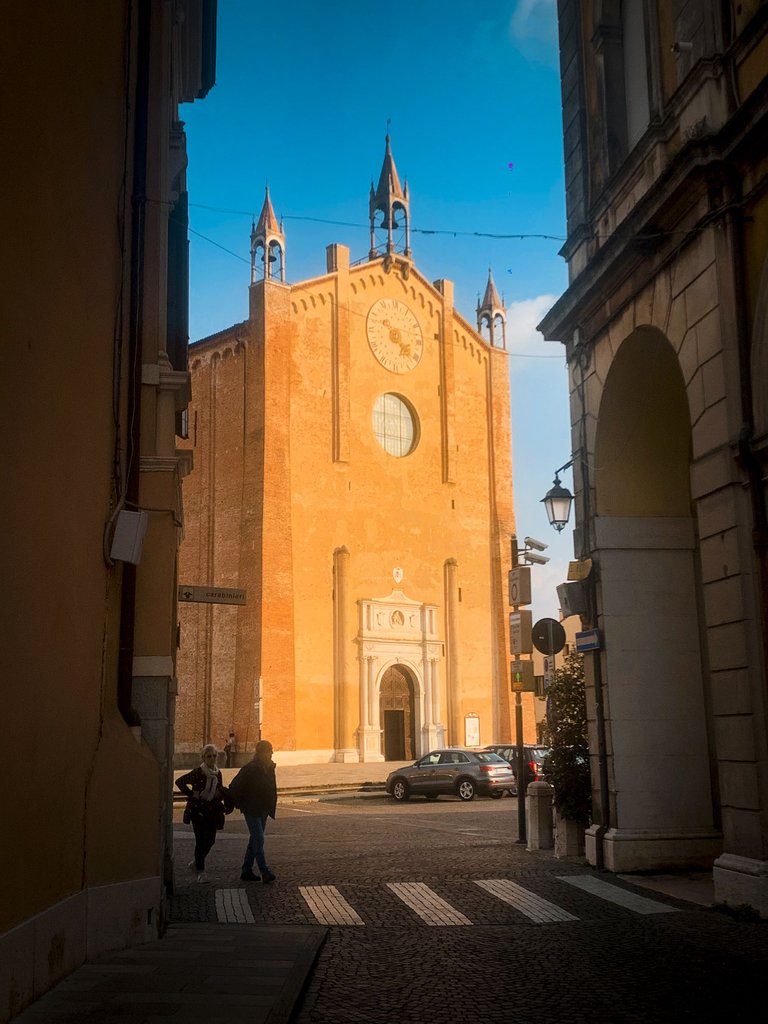 The arcades of the most important buildings have frescoes and decorations.
ITA
I portici dei palazzi pià importanti prensentano affreschi e decorazioni.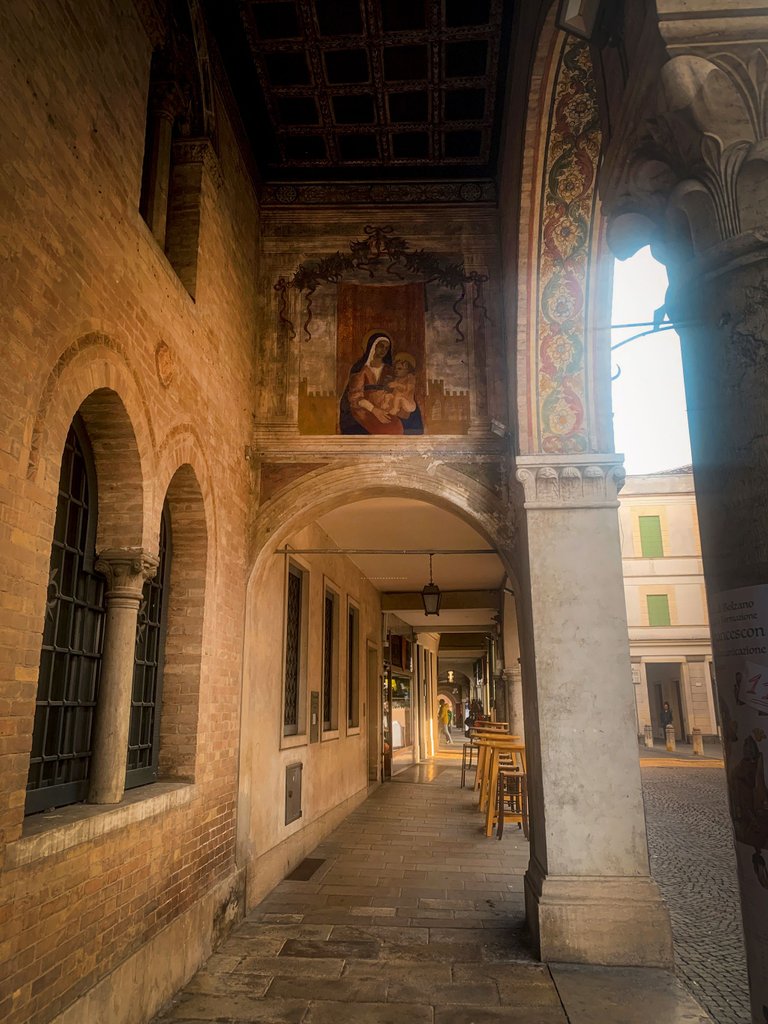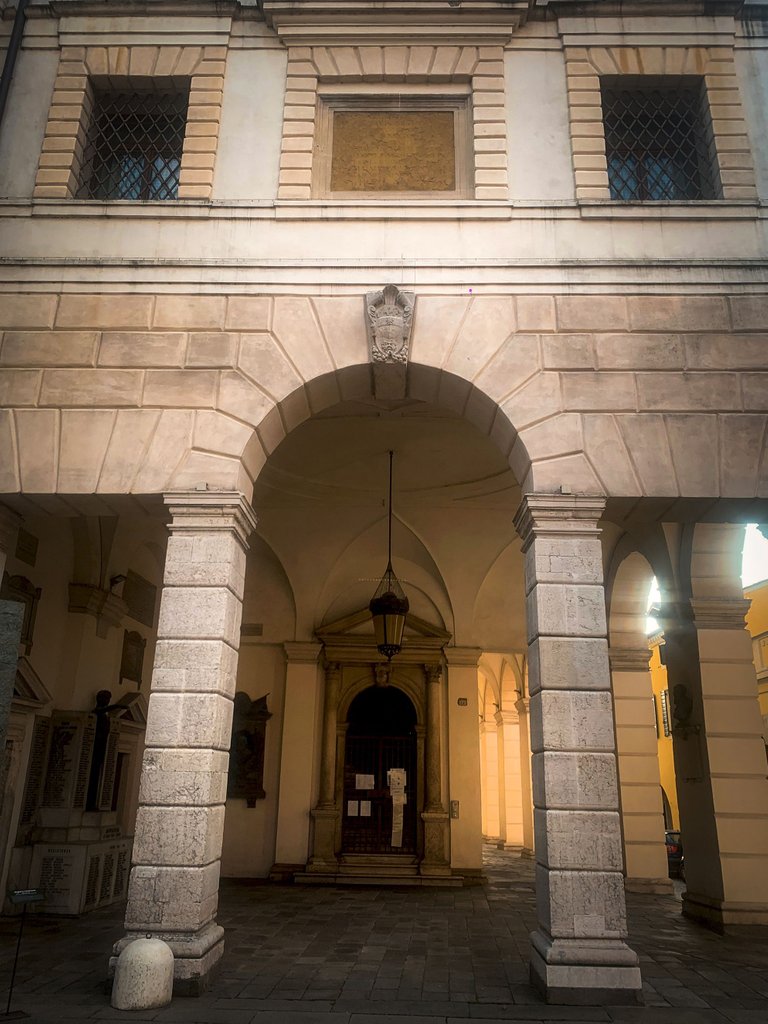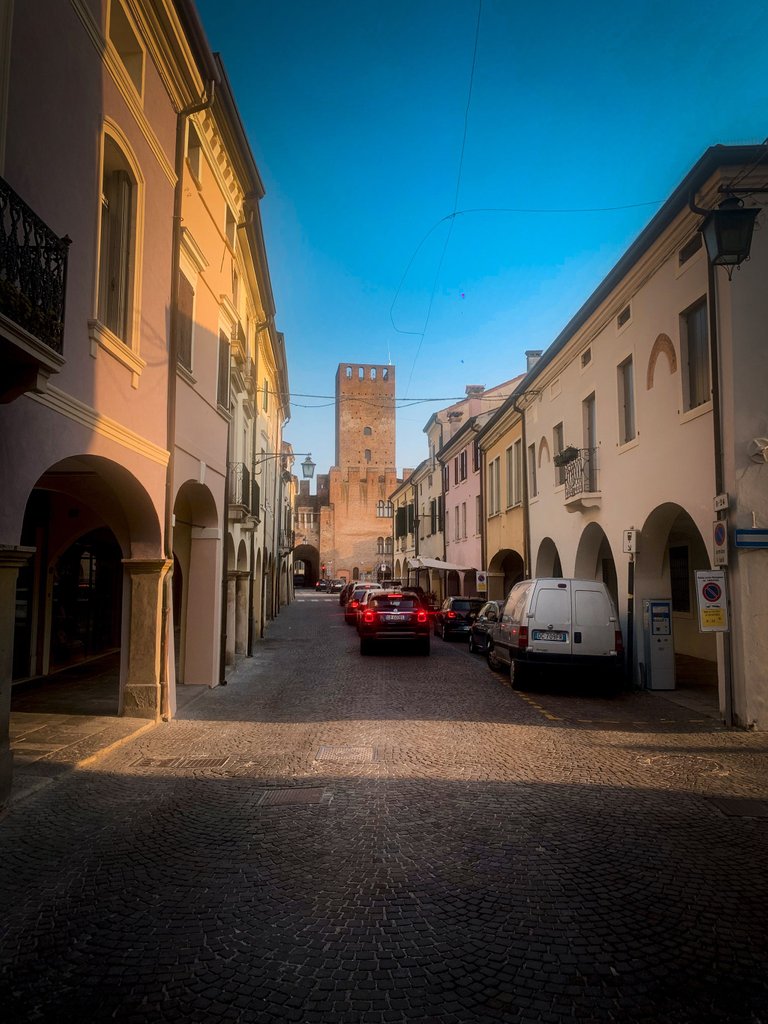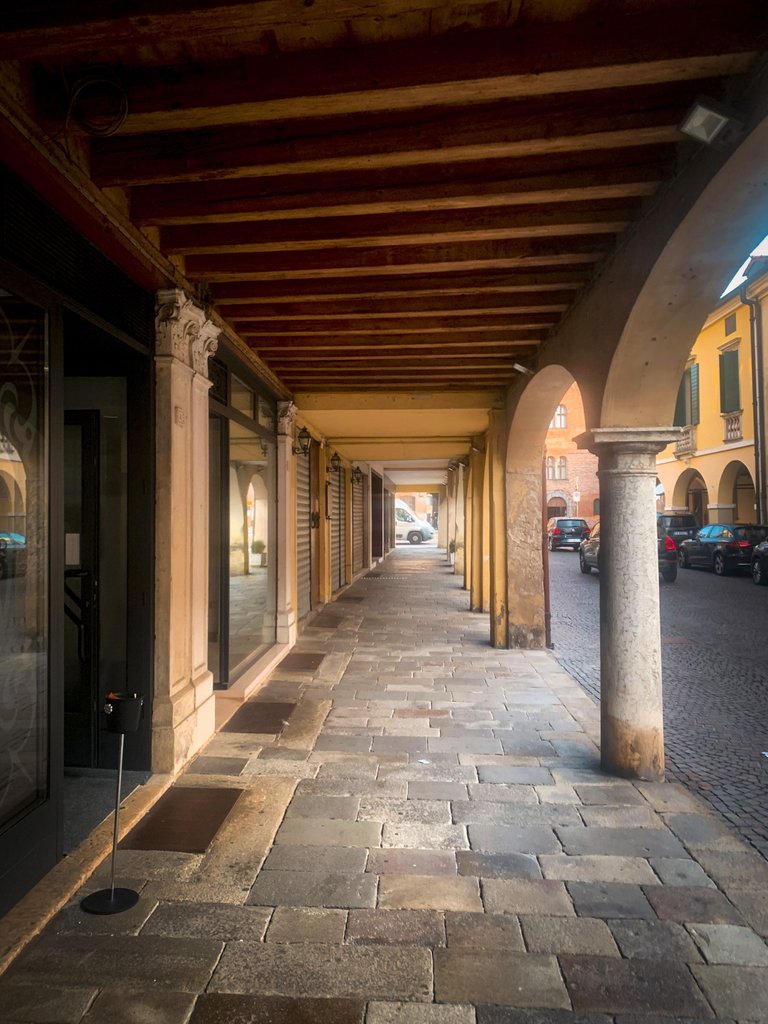 Since I have walked the entire perimeter of the walls, I have seen all the access gates to the city.
ITA
Dato che ho percorso tutto il perimetro delle mura, ho visto tutte le porte di accesso alla città.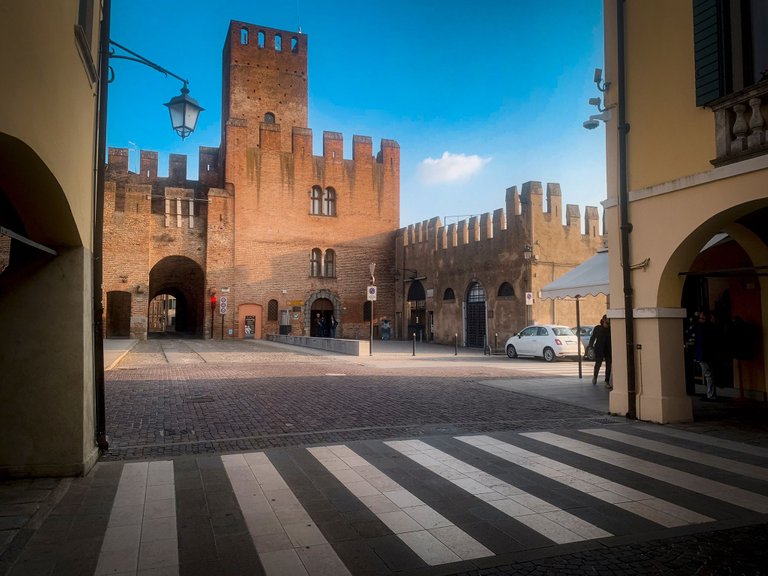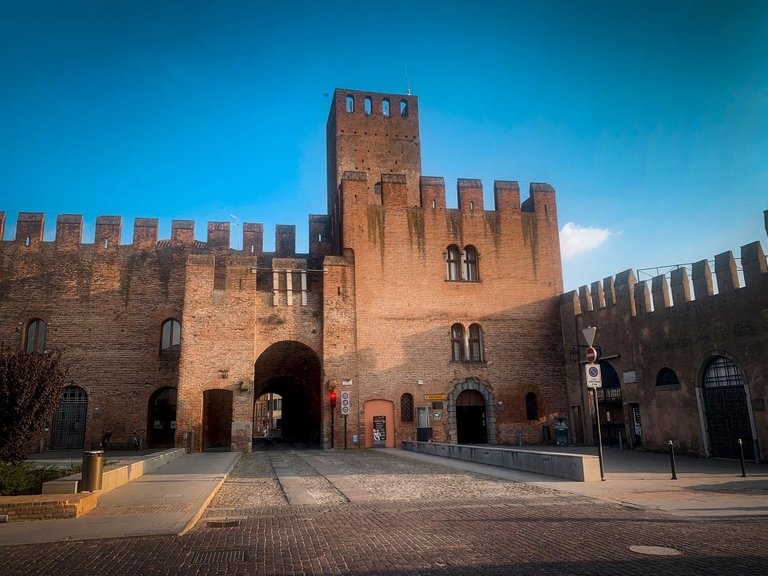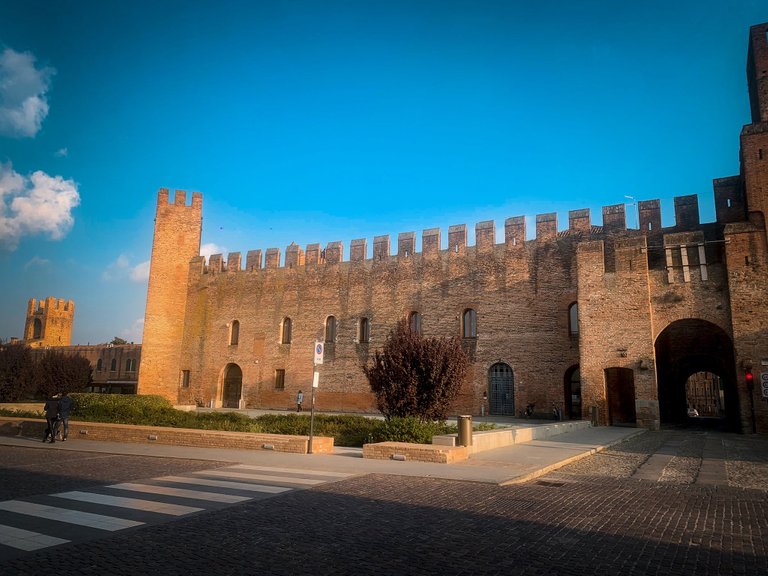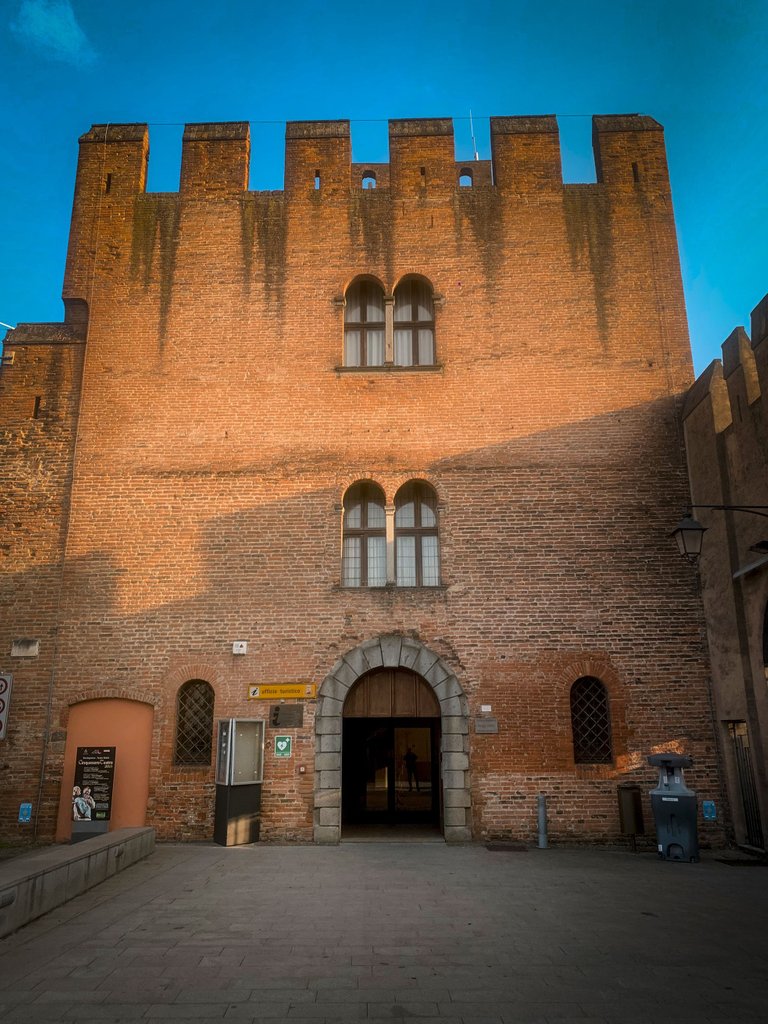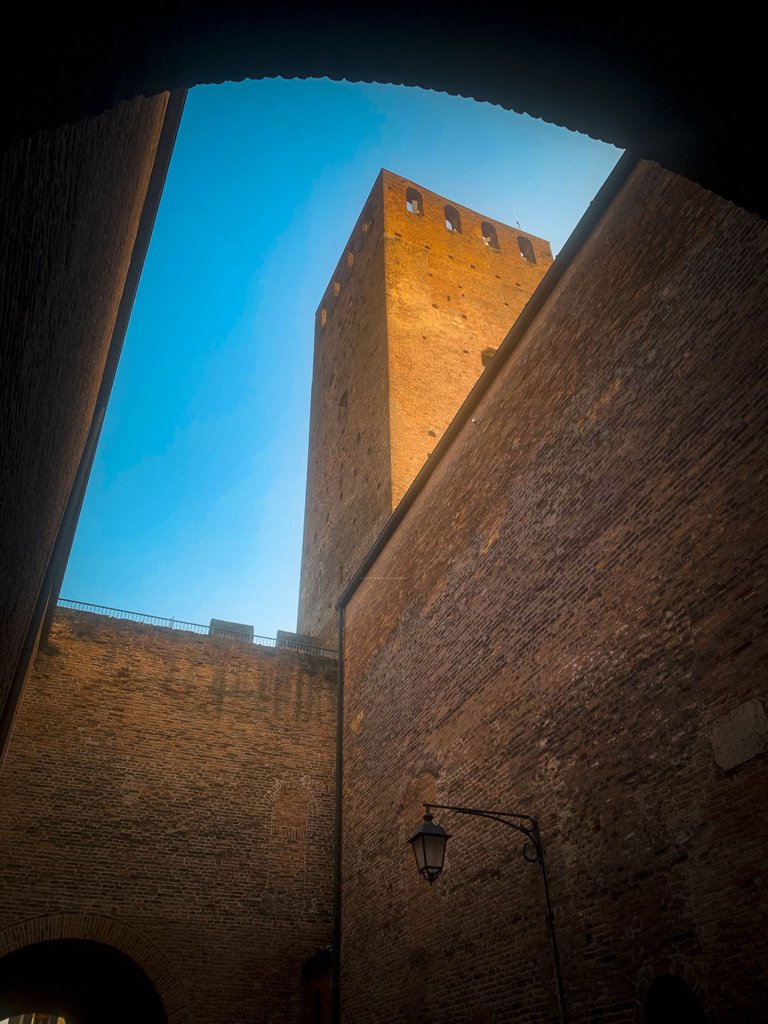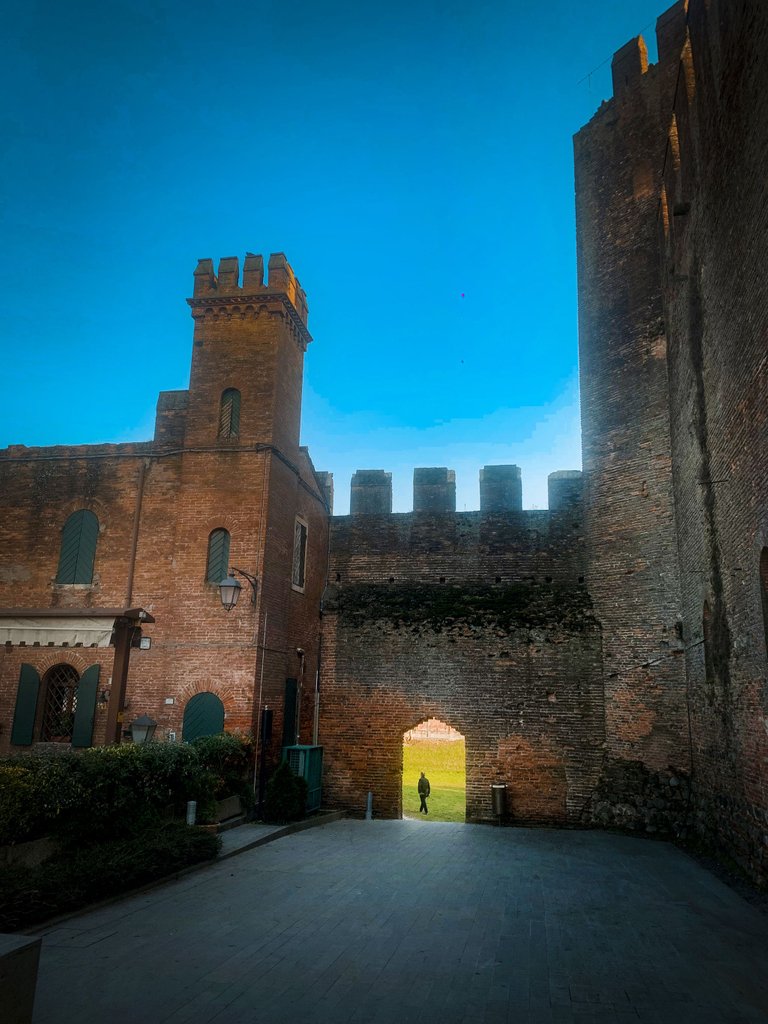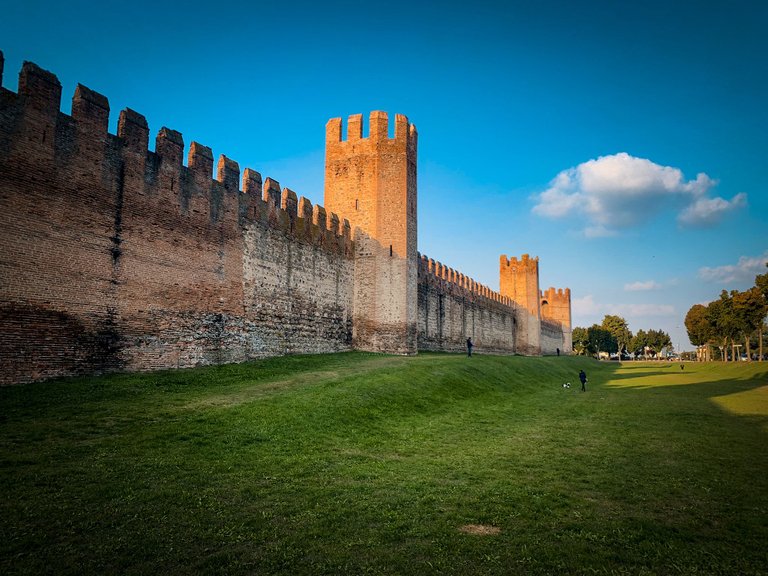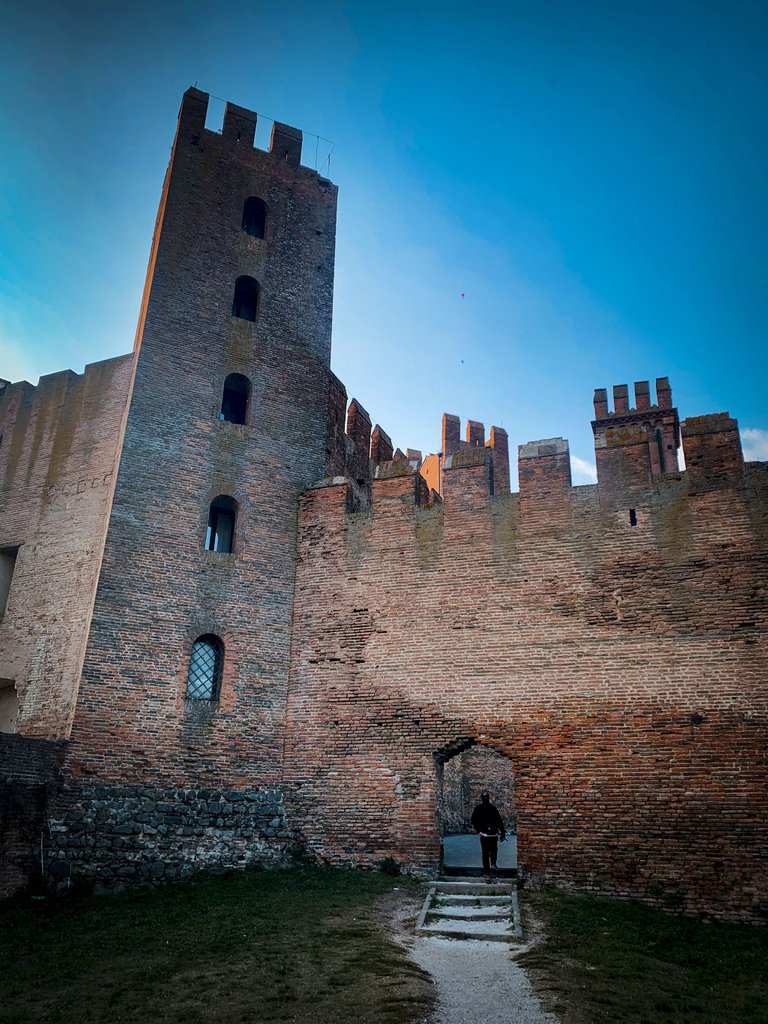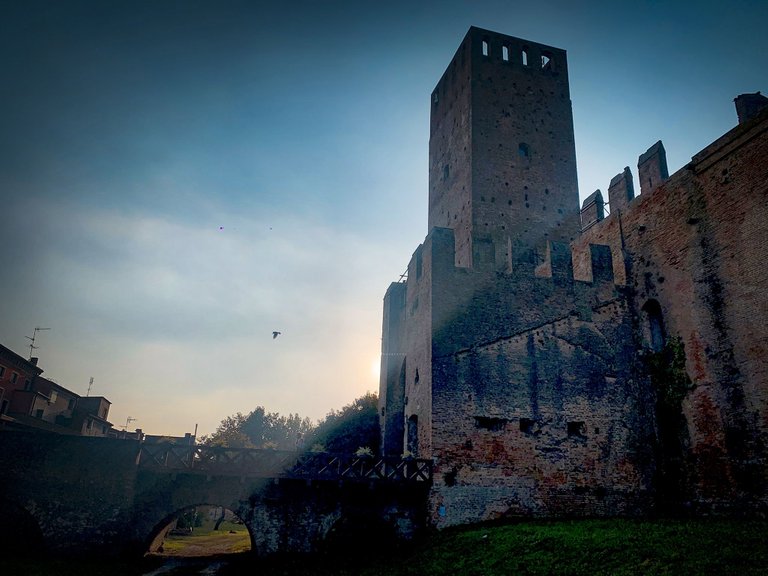 I managed outside the walls to browse the surroundings and I did very well because I discovered a villa of the late Renaissance architect Andrea Palladio that I did not know.
ITA
Sono riuscito all'esterno della cinta muraria per curiosare i dintorni e ho fatto benissimo perchè ho scoperto una villa dell'architetto tardo rinascimentale Andrea Palladio che non conoscevo.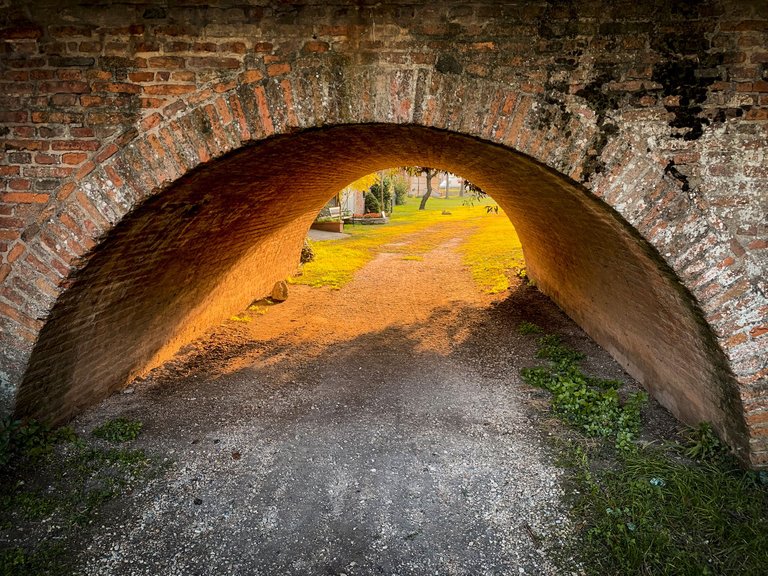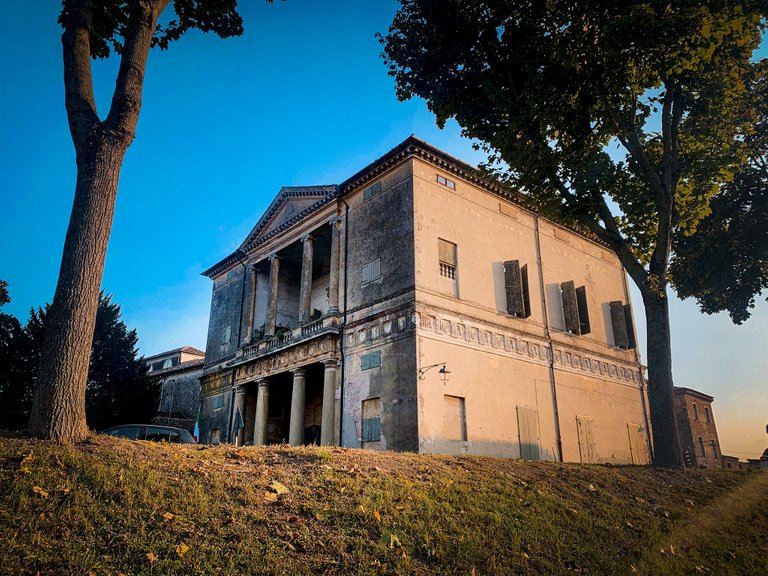 Unfortunately it is not in good condition and cannot be visited, a real shame! I hope it will be restored soon!
ITA
Purtroppo non è in buone condizioni di conservazione e non è visitabile, un vero peccato! Spero venga restaurata al più presto!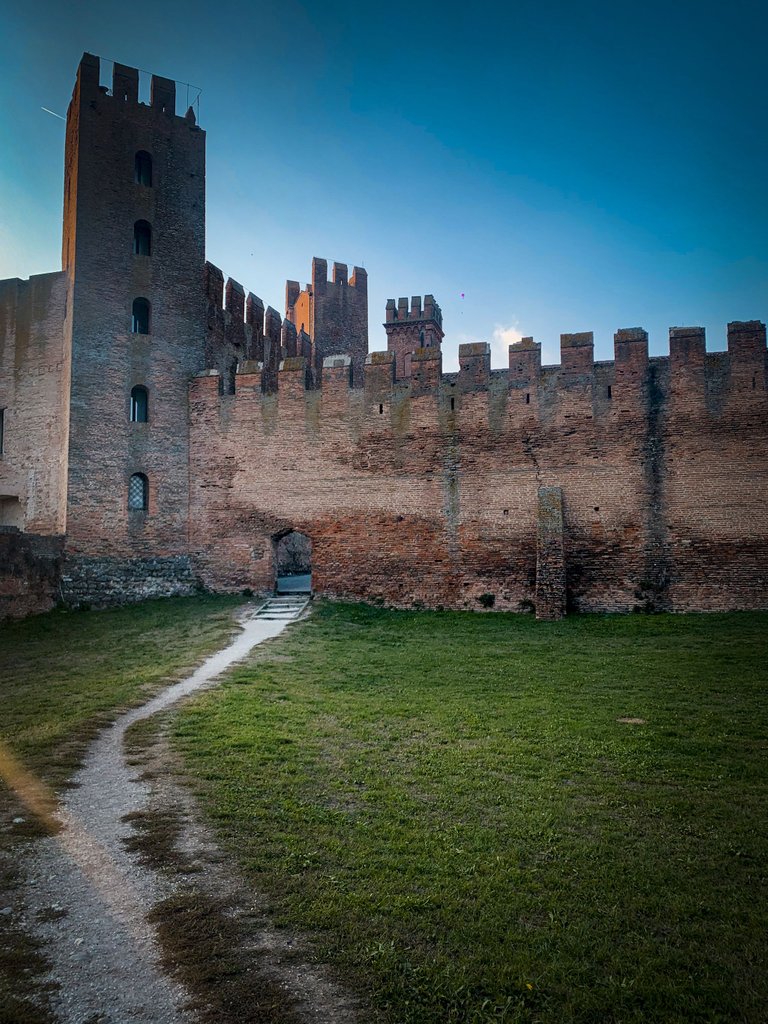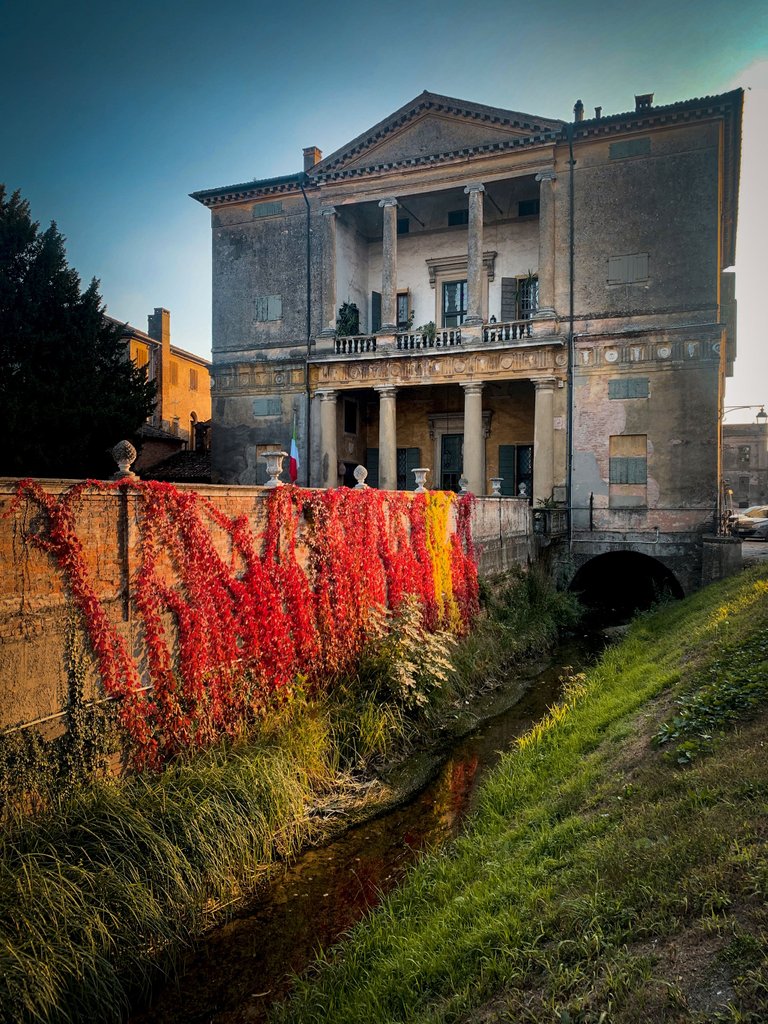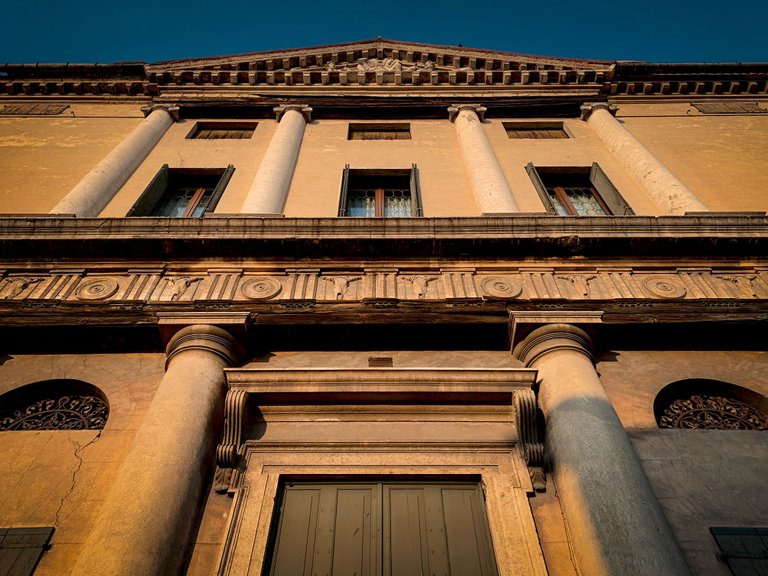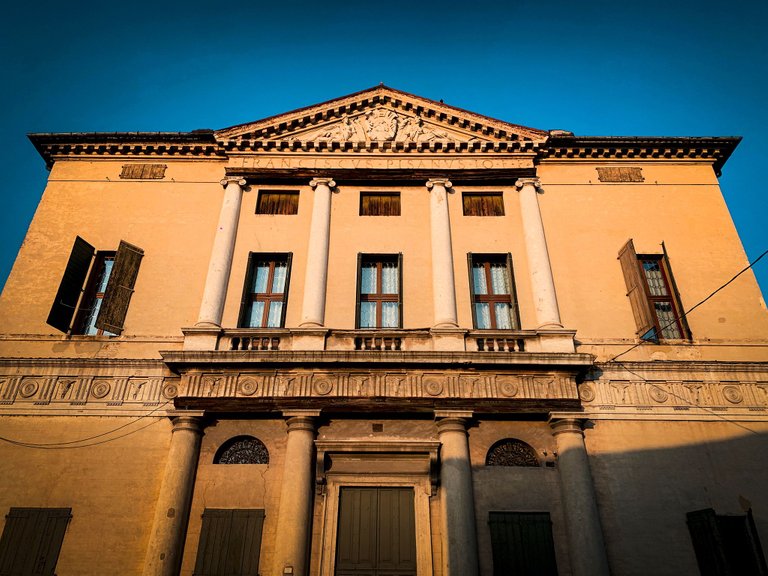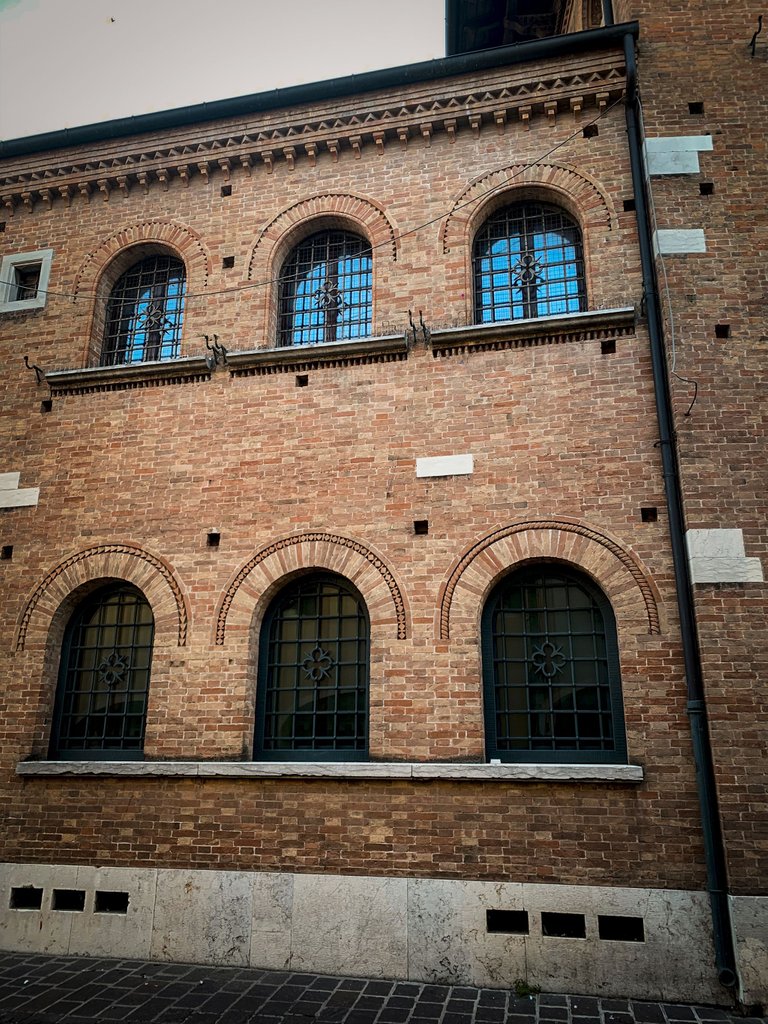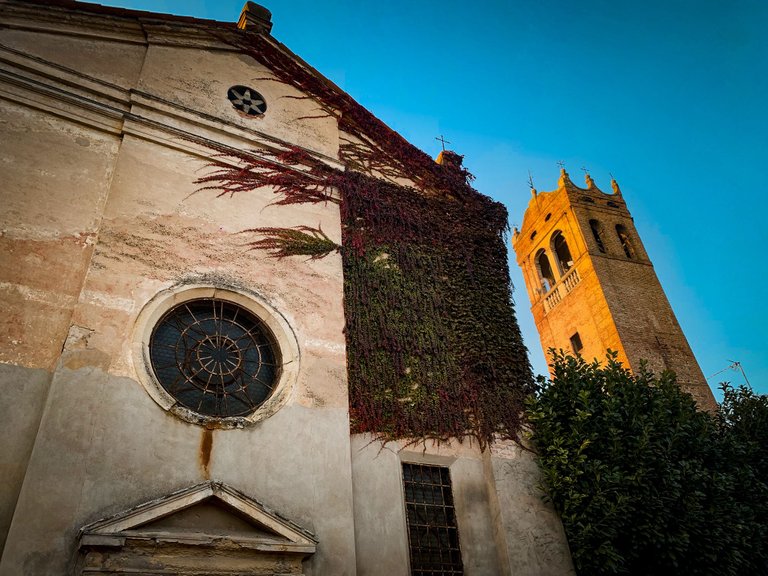 I then returned to the ancient Montagnana and visited the rest of the perimeter of the walls set against a cordon of inhabited houses, all of different colors.
ITA
Sono poi rientrato nell'antica Montagnana e ho visitato il resto del perimetro delle mura addossato da un cordone di casette abitate, tutte di colore diverso.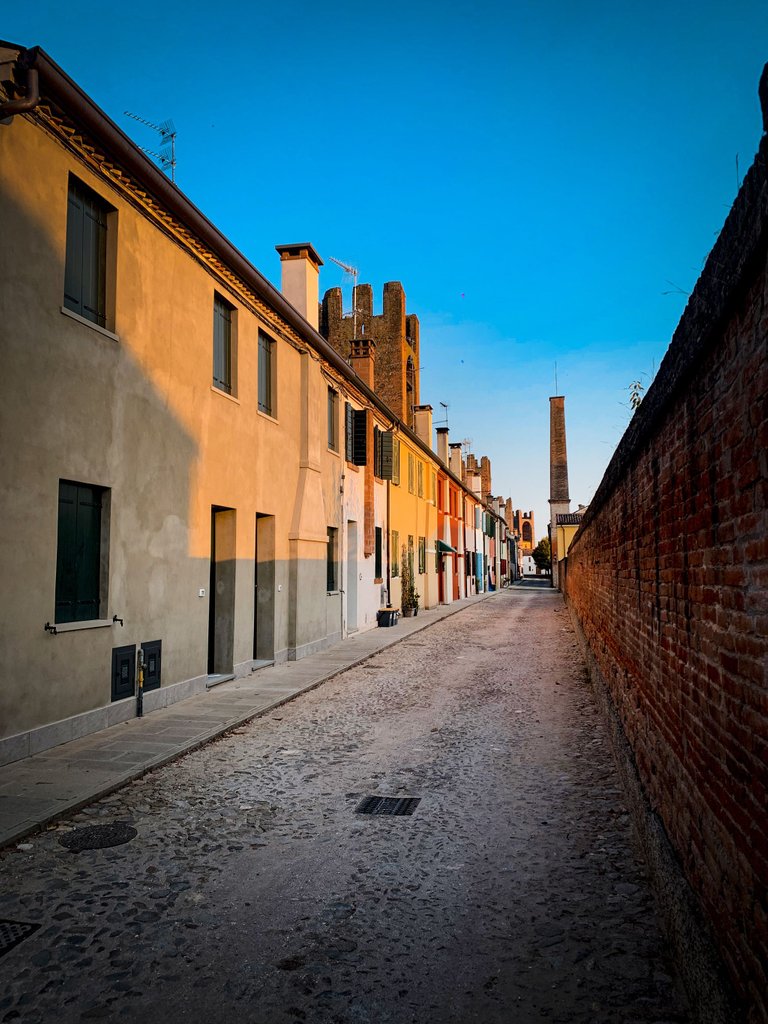 Here is another gateway to Montangna, perhaps the least important one.
ITA
Ecco un'altra porta di accesso a Montangna, forse quella meno importante.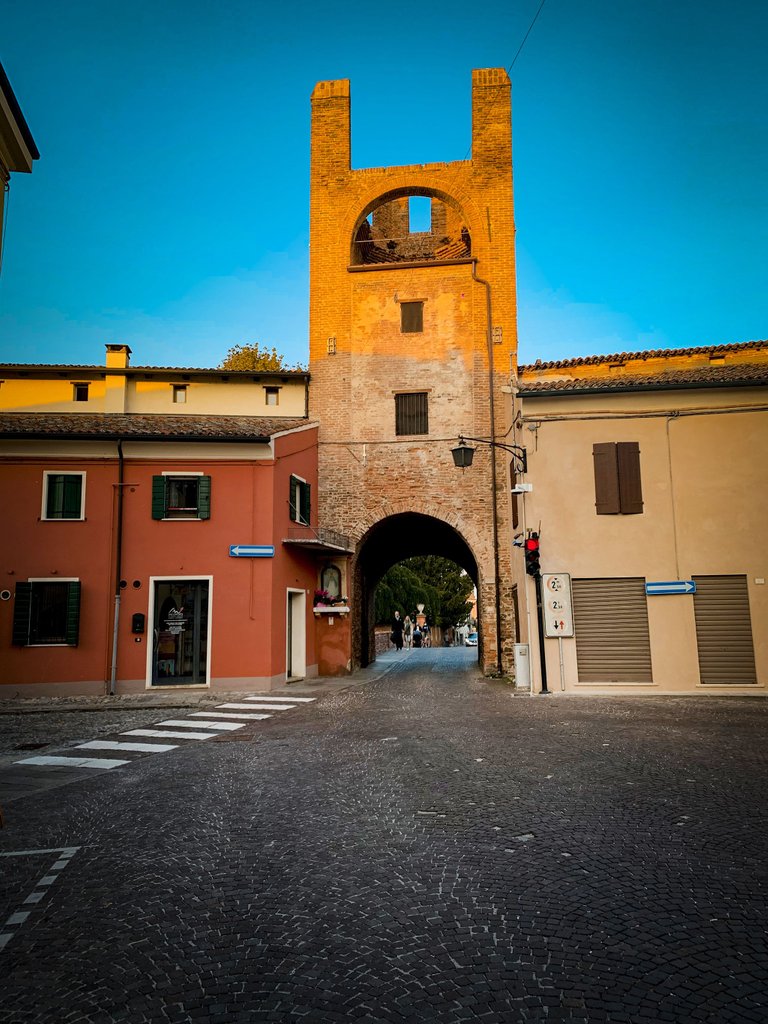 I saw at least 4 churches, but they were all closed, too bad.
ITA
Ho visto almeno 4 chiese, ma erano tutte chiuse, peccato.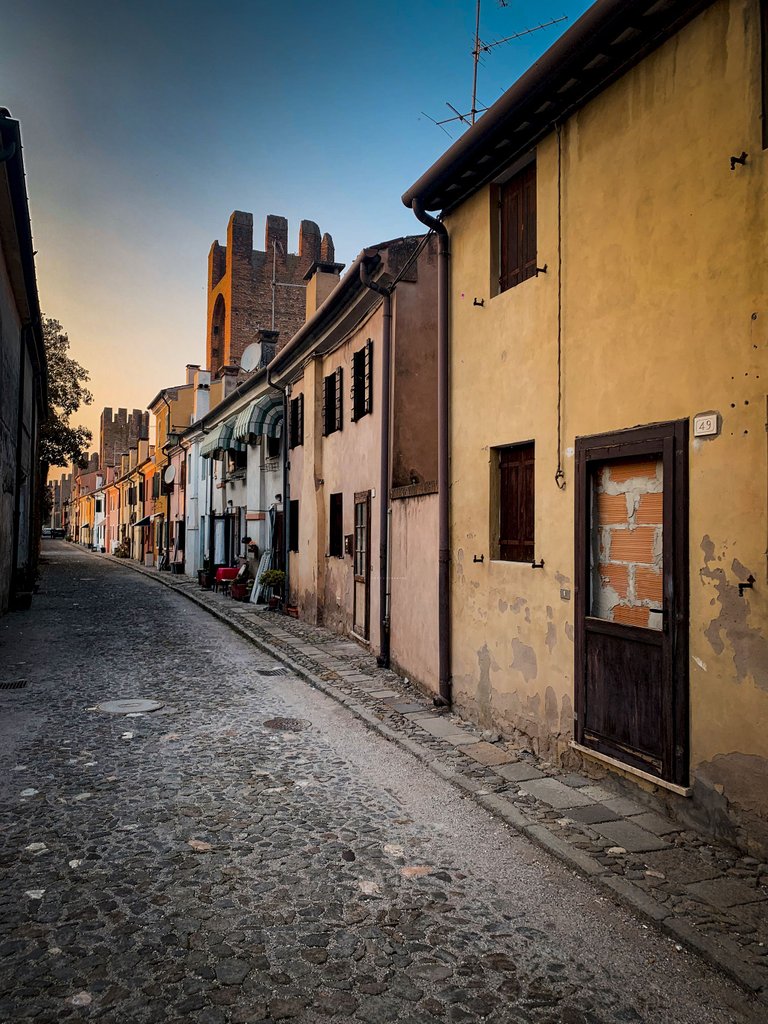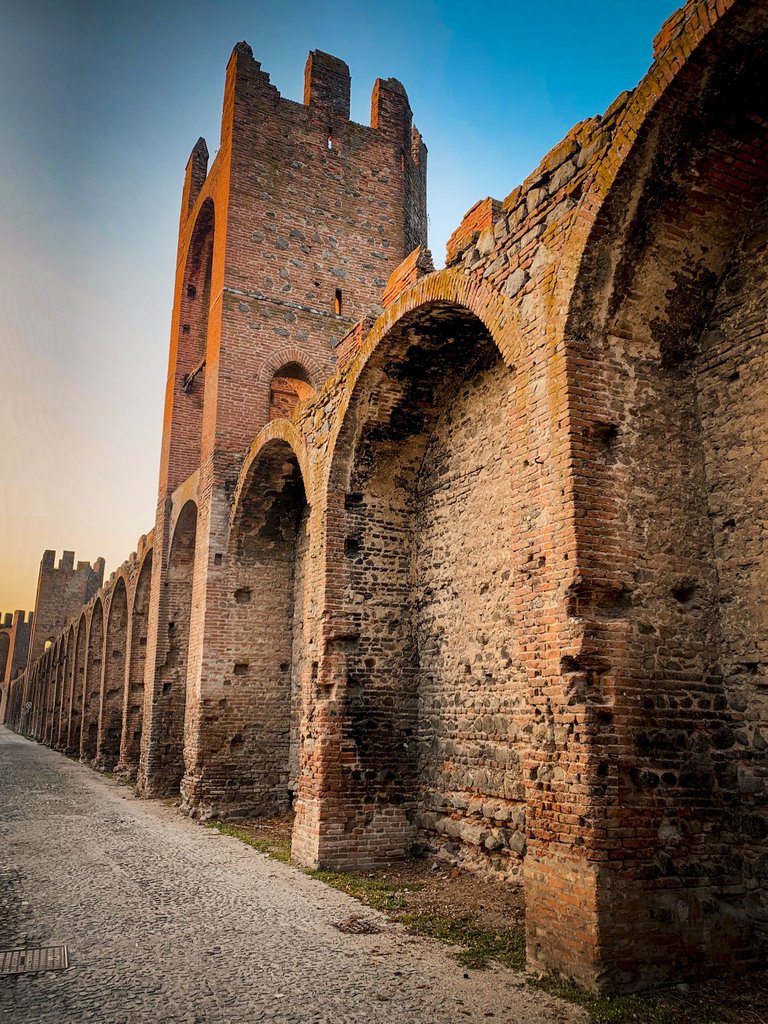 This is the ancient theater, a pity it is permanently closed.
ITA
Questo è il teatro antico, un peccato sia chiuso definitivamente.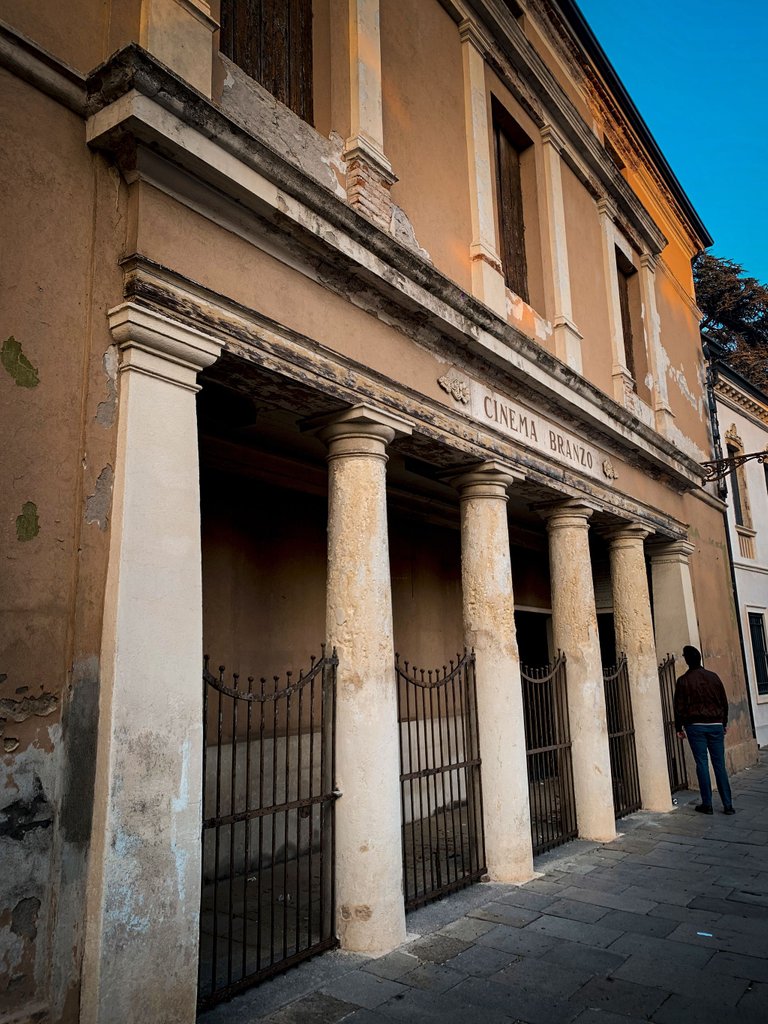 Here is the last access route to enter the city.
ITA
Ecco l'ultima via di accesso per entrare nella città.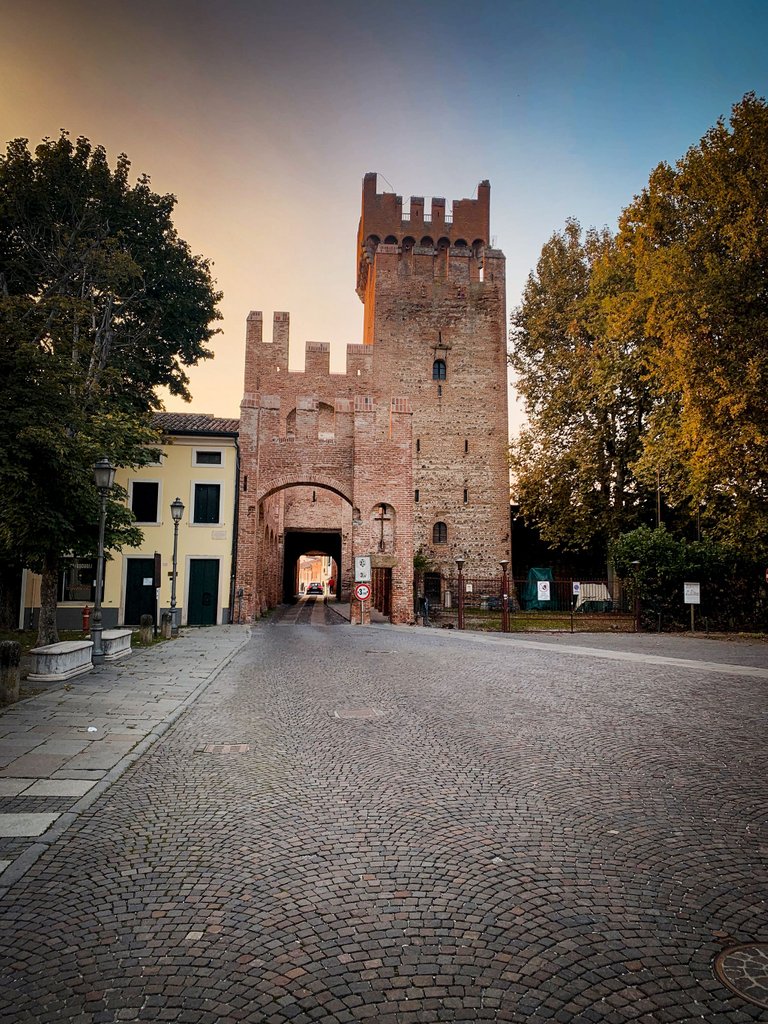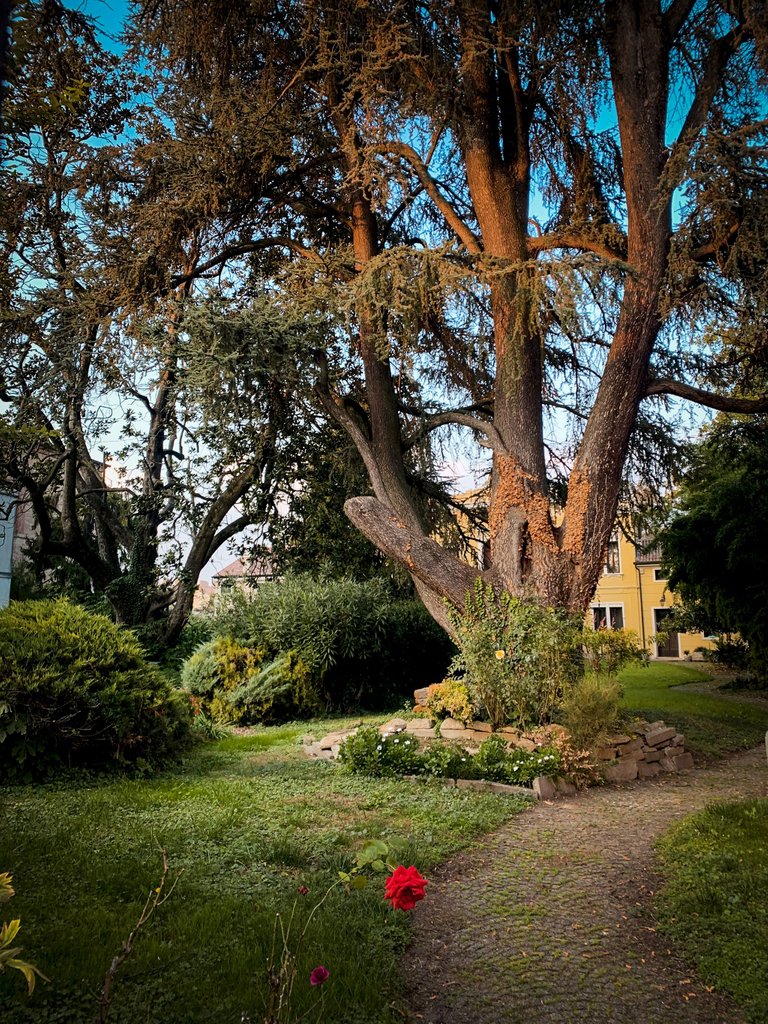 By now the sun was setting and I was able to go around all of Montagnana. I liked it? Yes! And their desserts are very good too!
Perhaps the most fascinating thing is the defensive walls.
Look what a show!
ITA
Ormai il sole stava tramontando ed ero riuscito a girare per tutta Montagnana. Mi è piaciuta? Si! E anche i loro dolci sono molto buoni!
Forse la cosa più affascinante sono proprio le mura difensive.
Guardate che spettacolo!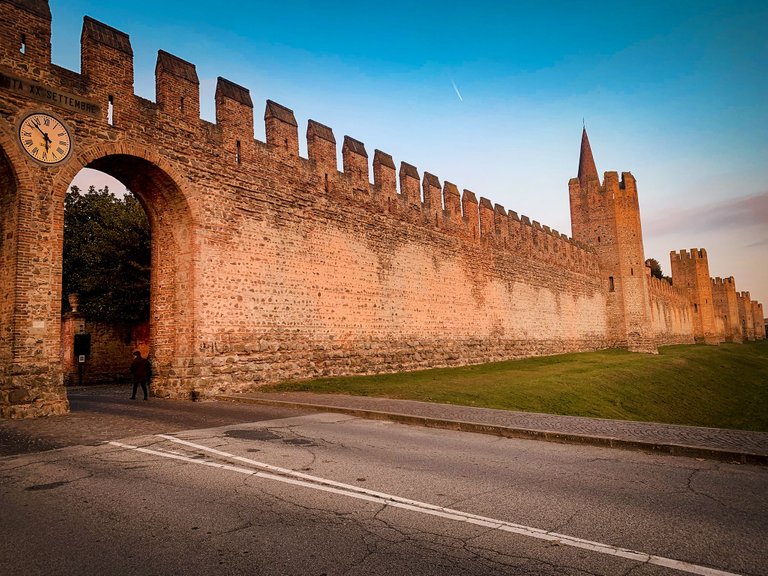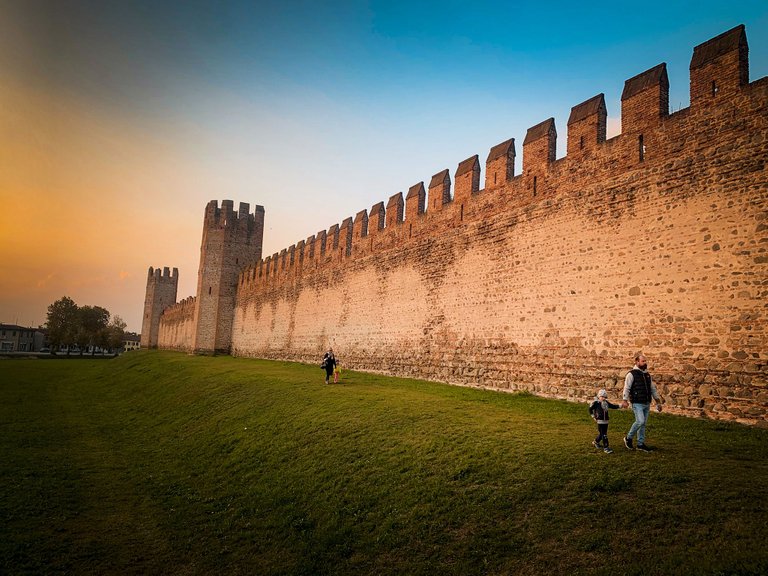 ---
---