¡Hermosa guirnalda navideña personalizada!🎄✨ | Alesqui Castillo
¡Hola de nuevo!, El post de hoy es bastante especial ya que la navidad es la época del año favorita de muchísimas personas y debido a eso, hoy les enseñaré cómo hacer una guirnalda navideña personalizada para toda la familia!🤩
Hello again!, Today's post is quite special as Christmas is many, many people's favorite time of the year and because of that, today I will show you how to make a personalized Christmas wreath for the whole family!🤩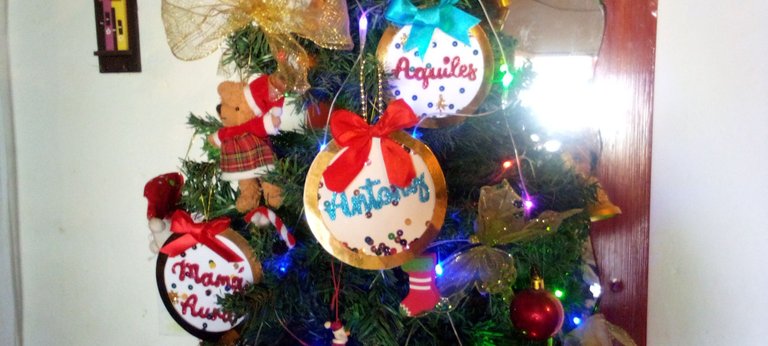 ---
Los materiales que necesitaremos para la guirnalda son:
The materials we will need for the garland are:
•Acetato
•Foami escarchado (Del color de su preferencia)
•Cartulina dorada para el borde de la guirnalda y blanca para el fondo
•Cinta roja
•CD usado (Para el molde de la guirnalda)
•Tijeras
•Encendedor
•Lentejuelas
•Silicón en barra o líquido
•Plantilla con el nombre de la persona
•Cadena de su preferencia para colgarla
•Acetate
•Frosted Foami (color of your choice)
•Gold cardboard for the border of the wreath and white for the background
•Red ribbon
•Used CD (for the mold of the garland)
•Scissors
•Lighter
•Sequins
•Silicone stick or liquid
•Template with the person's name
•Chain of your choice to hang it on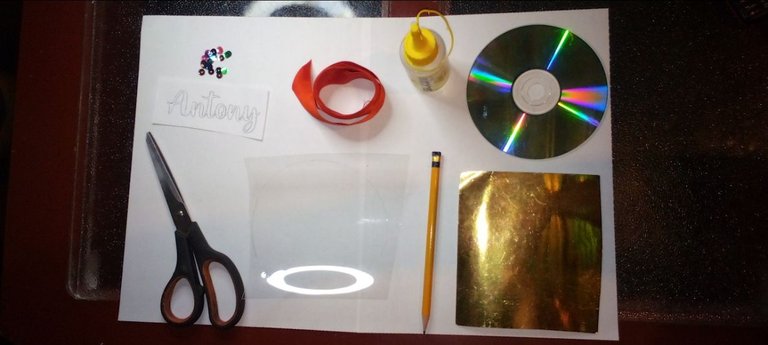 ---
Bien, primero comenzamos a trazar y recortar el nombre en el foami. Luego dibujamos con la ayuda del CD el círculo en el acetato y en la cartulina dorada para luego recortarlo.
Well, first we start by tracing and cutting out the name on the foami. Then we draw with the help of the CD the circle on the acetate and on the golden cardboard and then cut it out.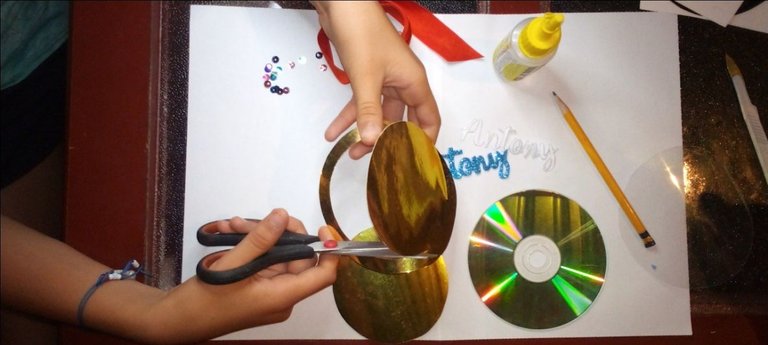 ---
Sobre la cartulina blanca ya recortada en forma circular pegamos el nombre en foami y le añadimos las aplicaciones que queramos (lentejuelas, canutillos, etc) sin recargarla mucho.
On the white cardboard already cut in a circular shape, we paste the name in foami and add the applications we want (sequins, beads, etc.) without overloading it too much.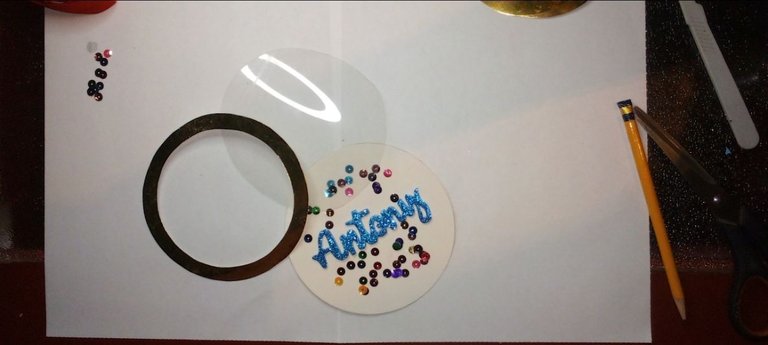 ---
Procedemos a pegarle el acetato y sobre éste, el aro de cartulina dorada. Por último, le colocamos el lazo y la cadenita de perlas doradas para colgarlo.
We proceed to glue the acetate and on it, the golden cardboard ring. Finally, we place the ribbon and the golden pearl chain to hang it.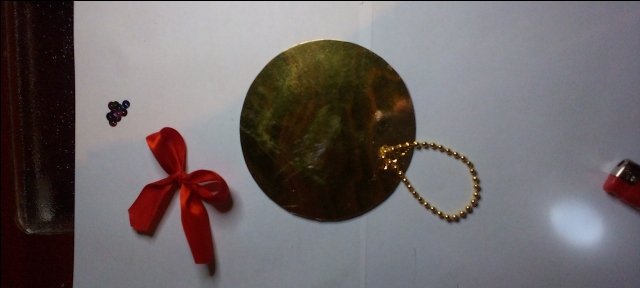 ---
¡Y listo!, ¡Así tendría que quedar nuestra guirnalda personalizada!
And that's it, that's what our personalized garland should look like!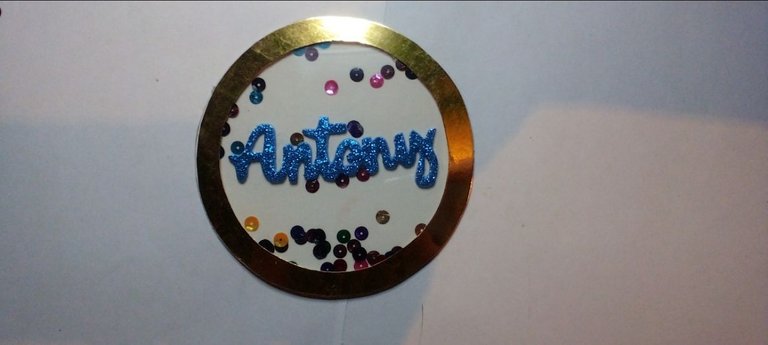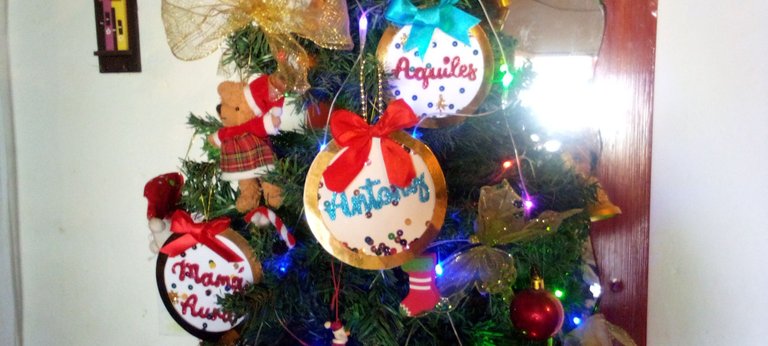 ---
Súper fácil, sencilla y rápida, ¿Verdad?
Super easy, simple and fast, right?
---
Espero les haya encantado. Pónganla en práctica para adornar y embellecer su árbol de navidad✨💗
I hope you loved it. Put it into practice to decorate and embellish your Christmas tree.
---
El texto es completamente de mi autoría

The text is entirely by me

---

Traducción realizada con DeepL Traslate

Translation using DeepL Traslate

---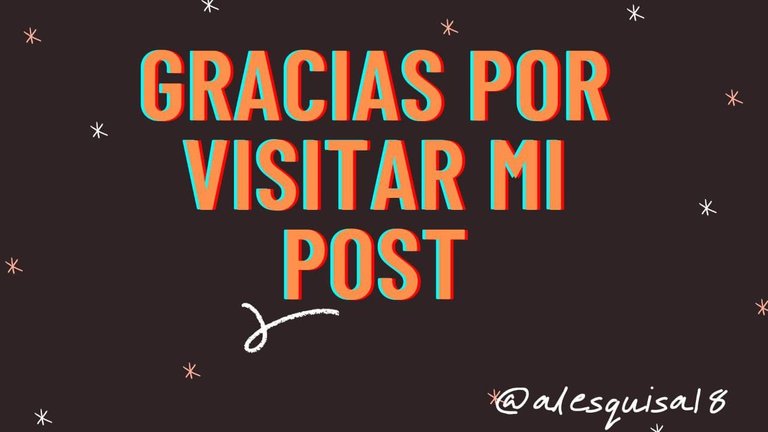 ---
---