Exploring Israel - Imperial Hotel Wonderland - Entrance and Exit Staircases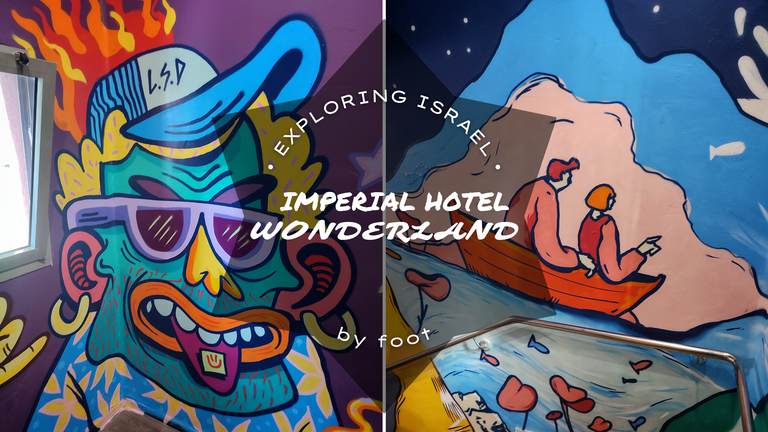 ---
Hello and welcome to Exploring Israel¹
Last week I had the opportunity to visit a very interesting art exhibition. The pop-up exhibition by the curator Yaara Sachs is located at the Imperial Hotel in Tel Aviv. It is called "Imperial Hotel Wonderland" with a tagline "Everything you can imagine is real".
The exhibition features the work of 50 artists and designers from the fields of visual art, sound, art directors, graffiti, street art, video art, animation, scenery and installations that have taken over the hotel's 37 rooms, corridors and various spaces and remade them into their own wonderland. It is the first art experience of its kind in Israel.
The art exhibit is massive and I took a lot of photographs, in this post I will focus on street art presented in an Entrance and Exit staircases.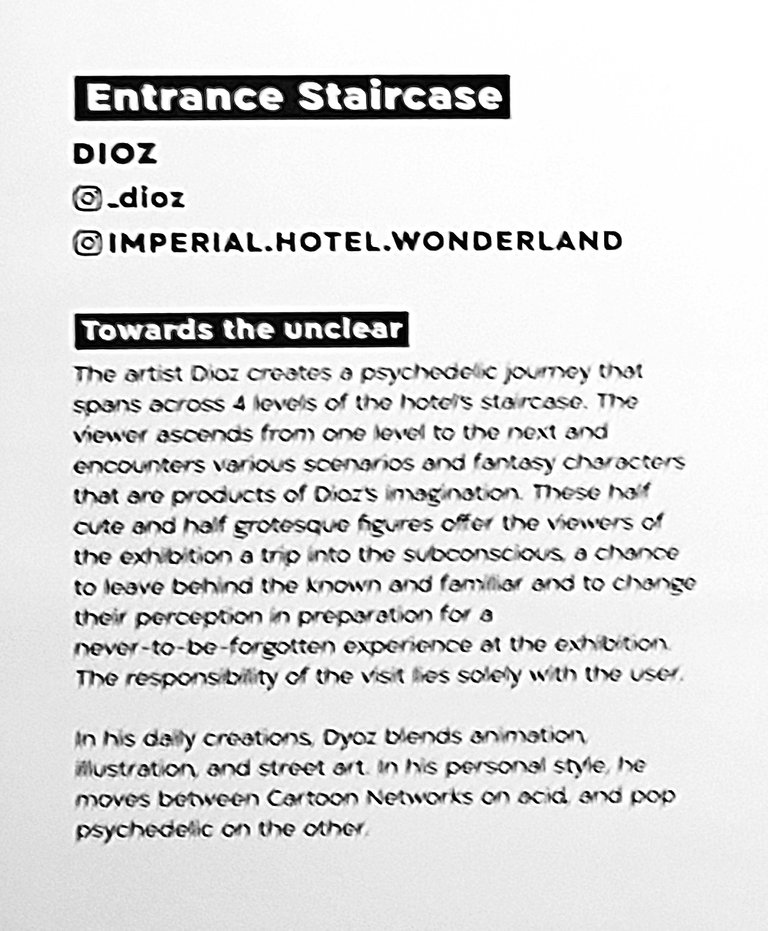 The plaque from the Entrance Staircase ( Excuse the poor quality )
Entrance Staircase
DIOZ
Towards the unclear
The artist Dioz created a psychedelic journey that spans across 4 levels of the hotel's staircase. The viewer ascends from one level to the next and encounters various scenarios and fantasy characters that are products of Dioz's imagination. These half cute and half grotesque figures offer the viewers of the exhibition a trip into the subconscious, a chance to leave behind the known and familiar and to change their perception in preparation for a never-to-be-forgotten experience at the exhibition. The responsibility of the visit lies solely with the user.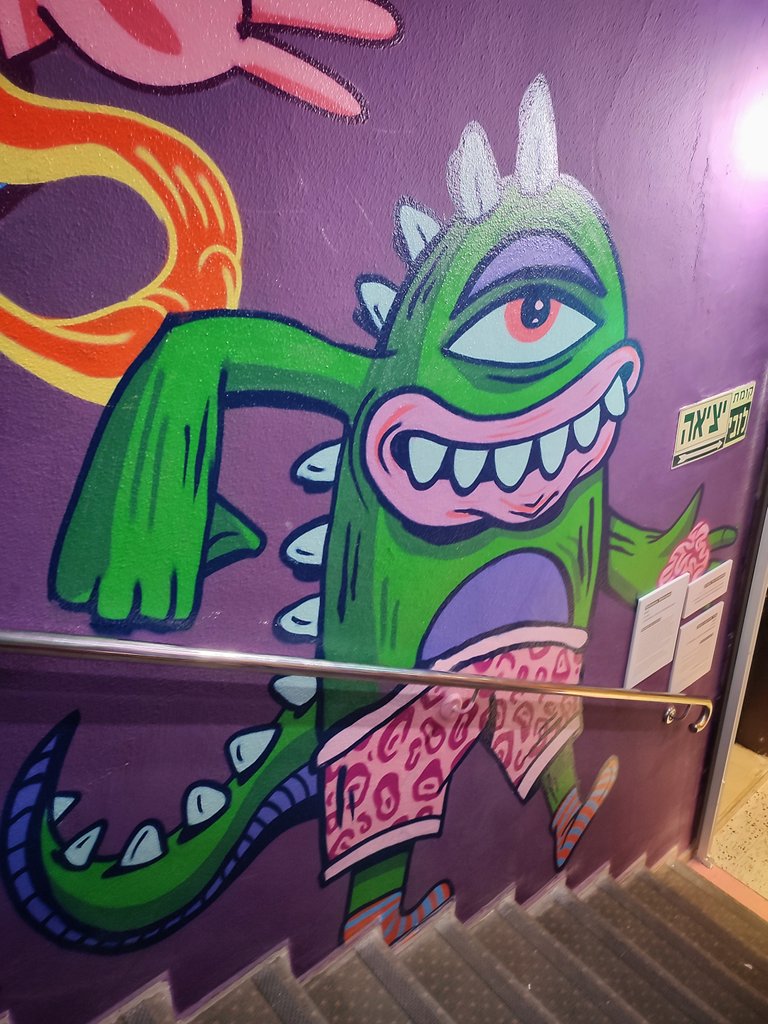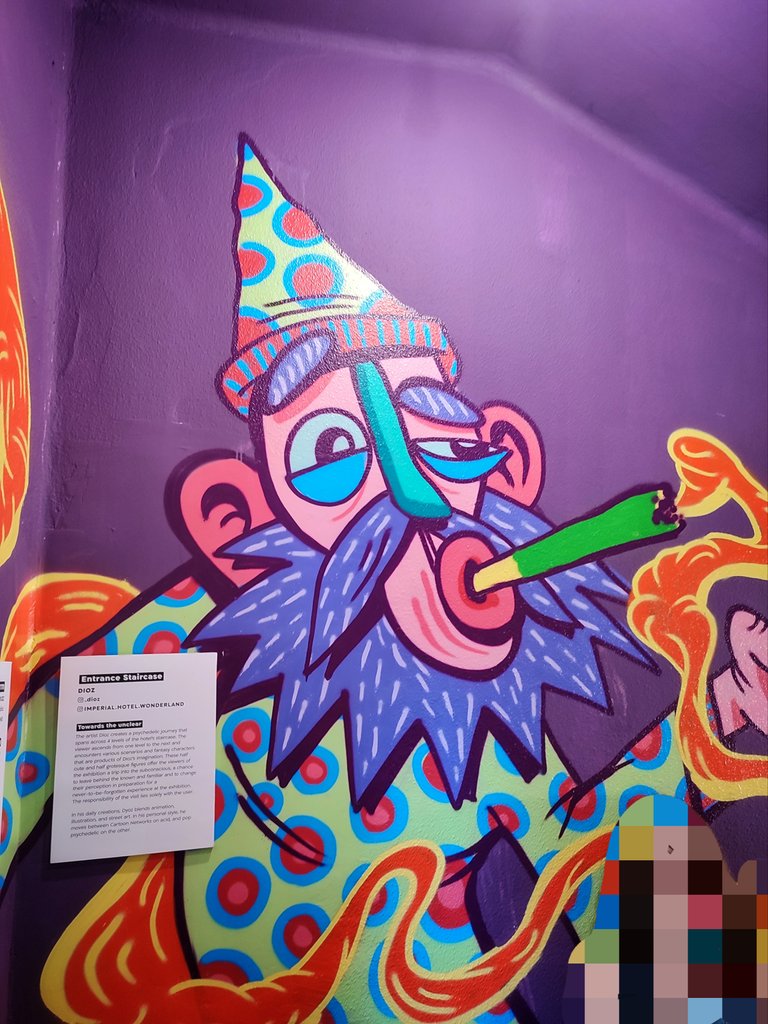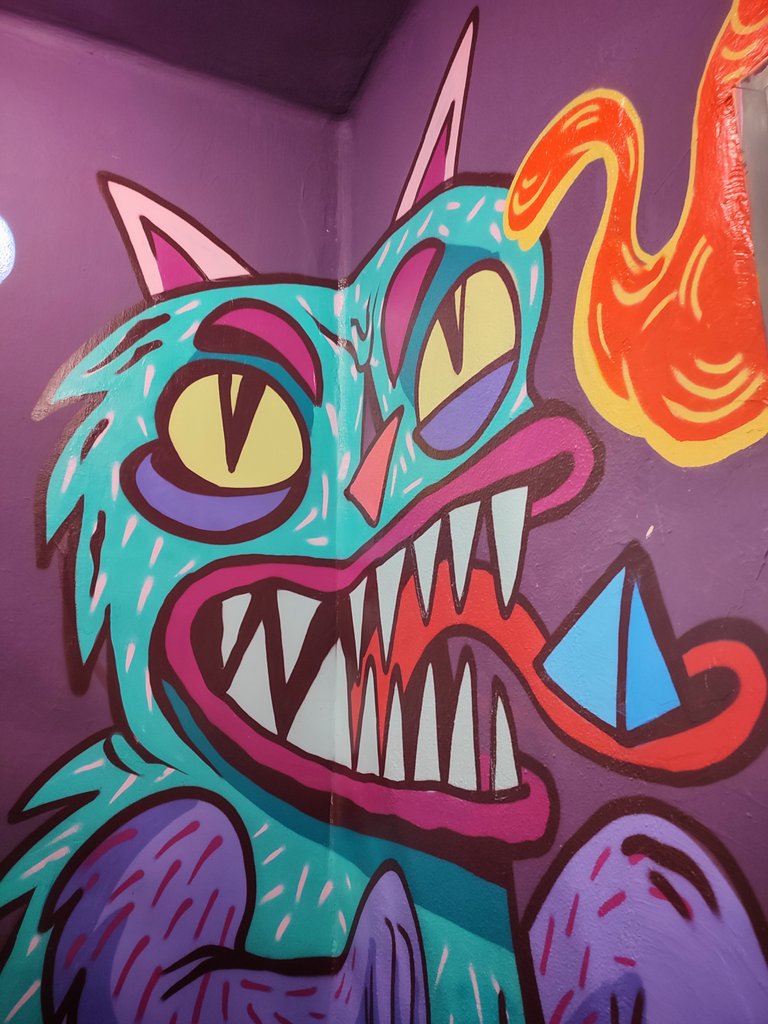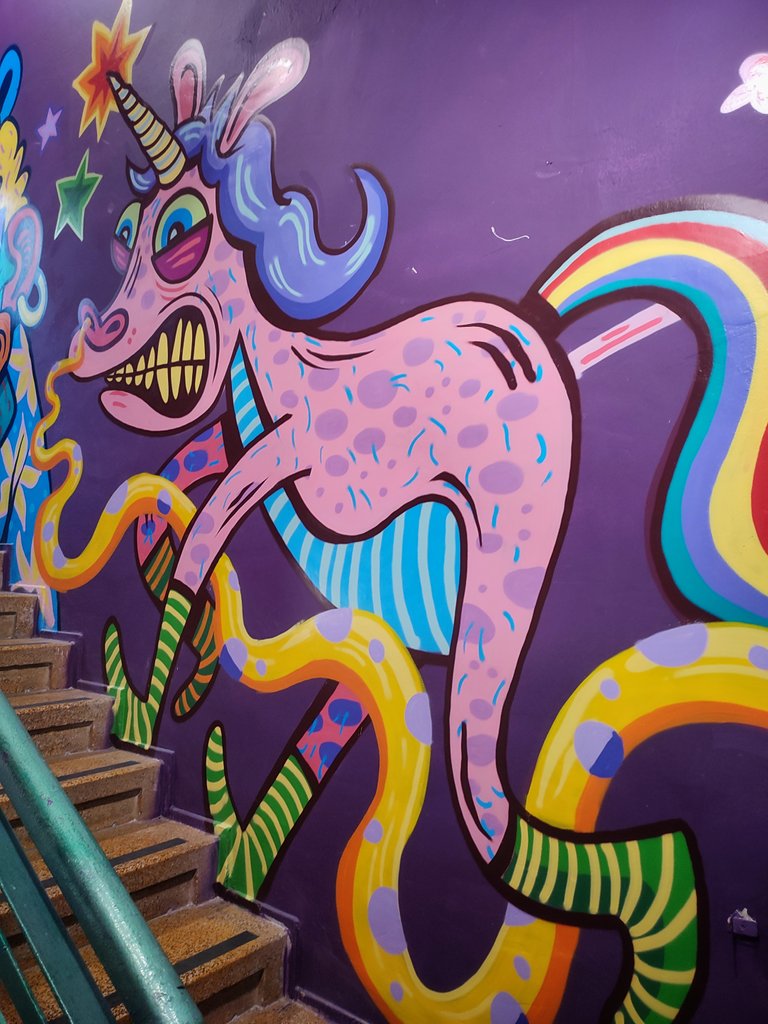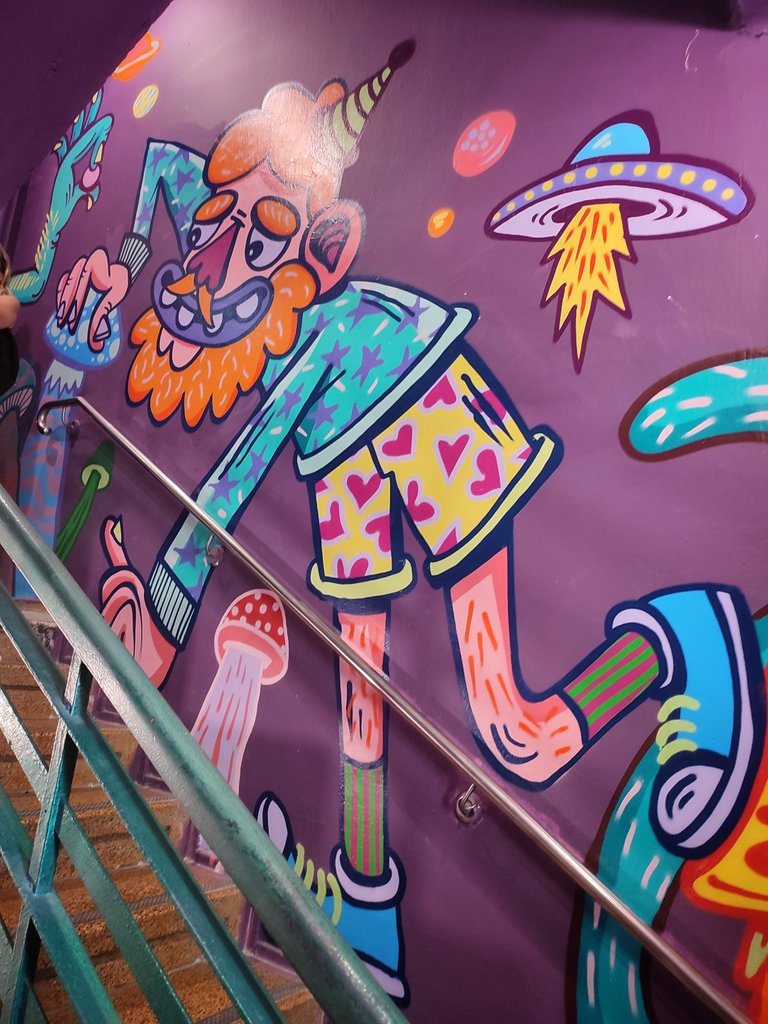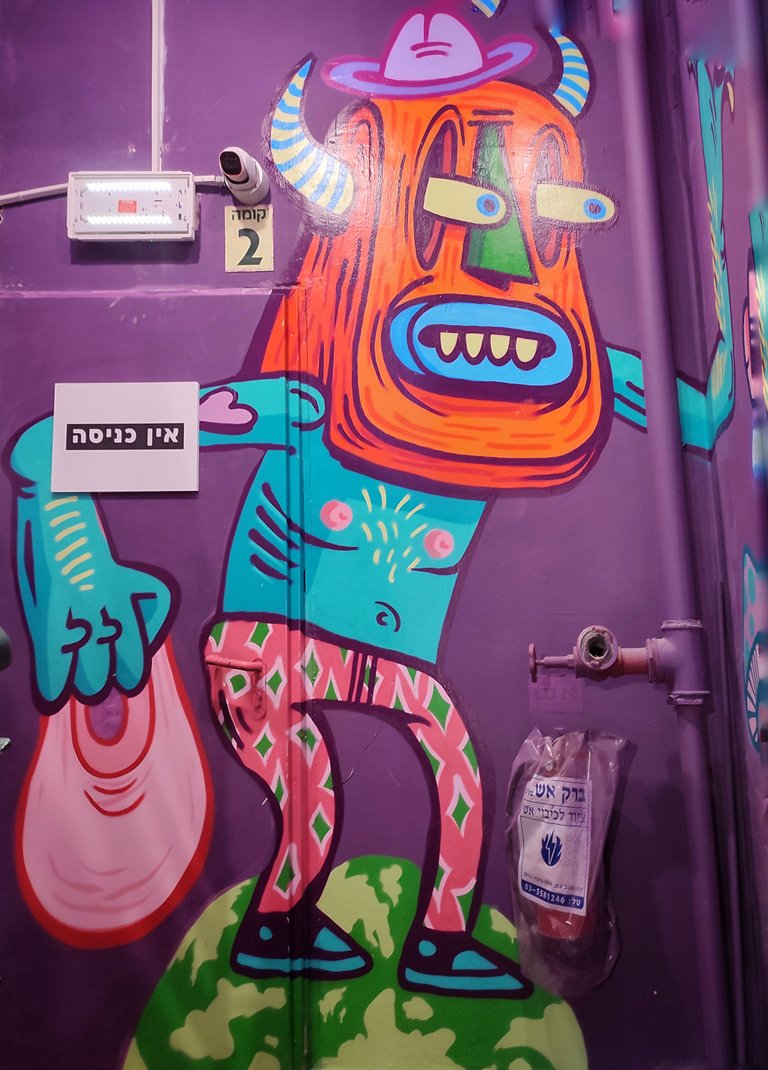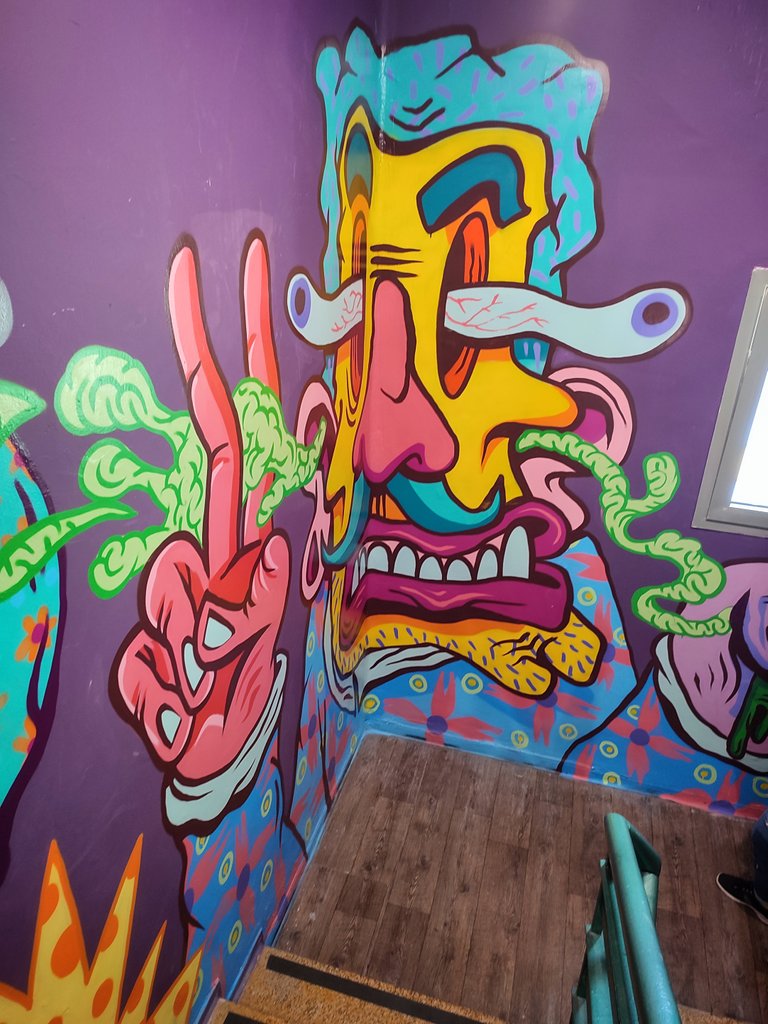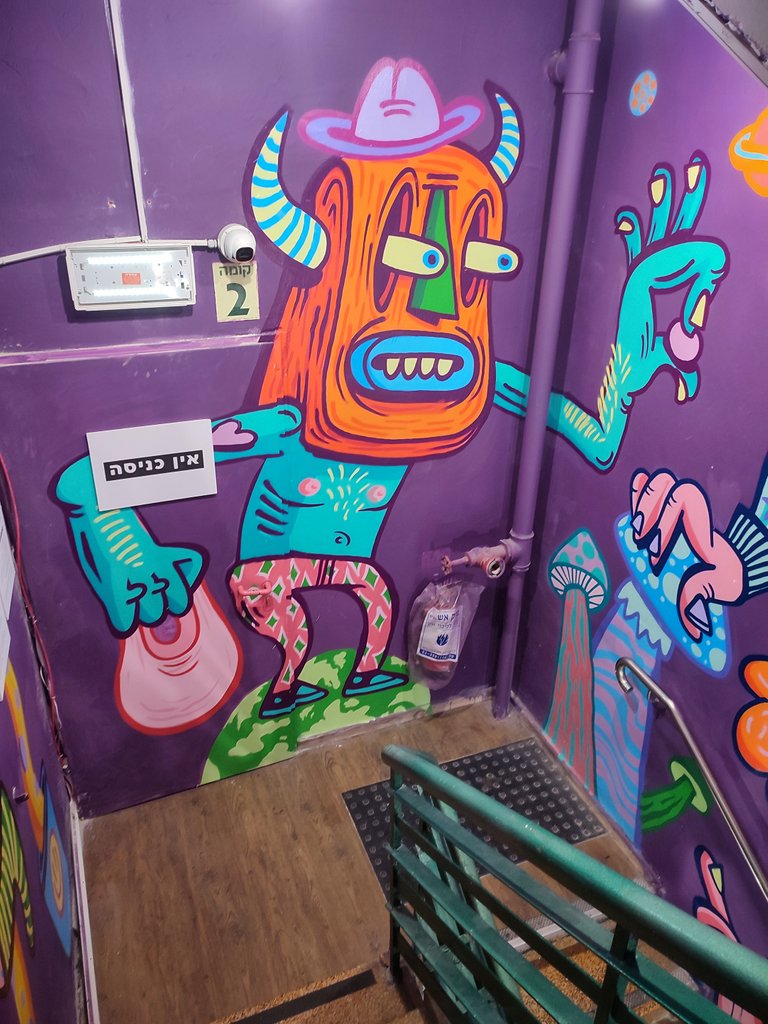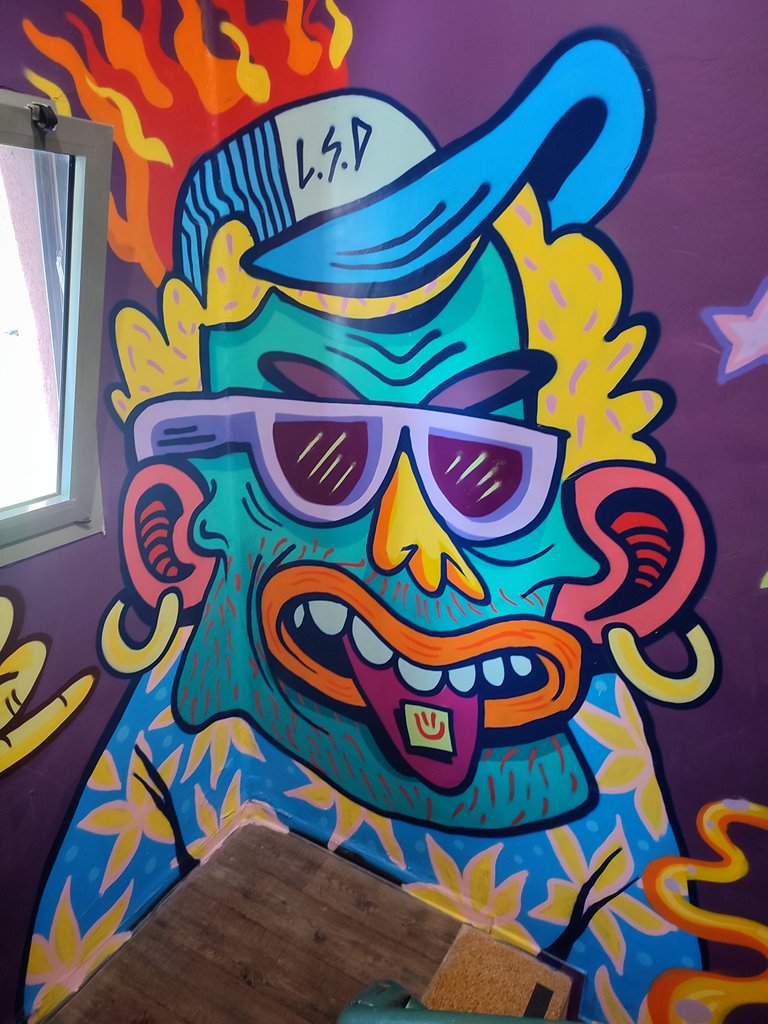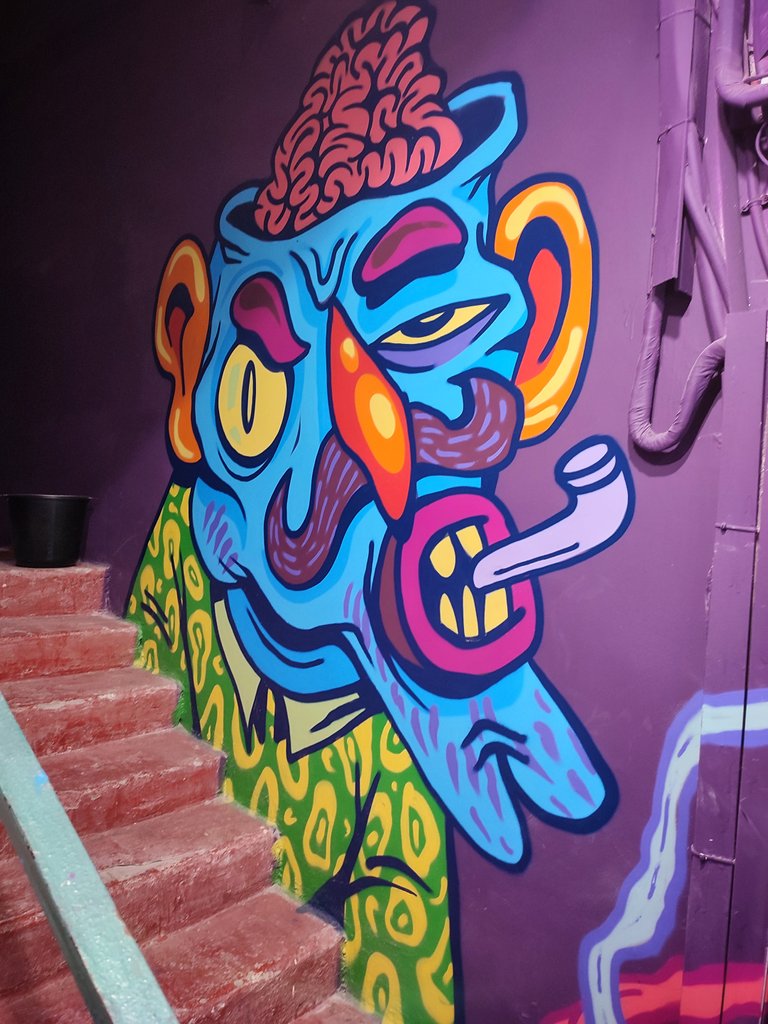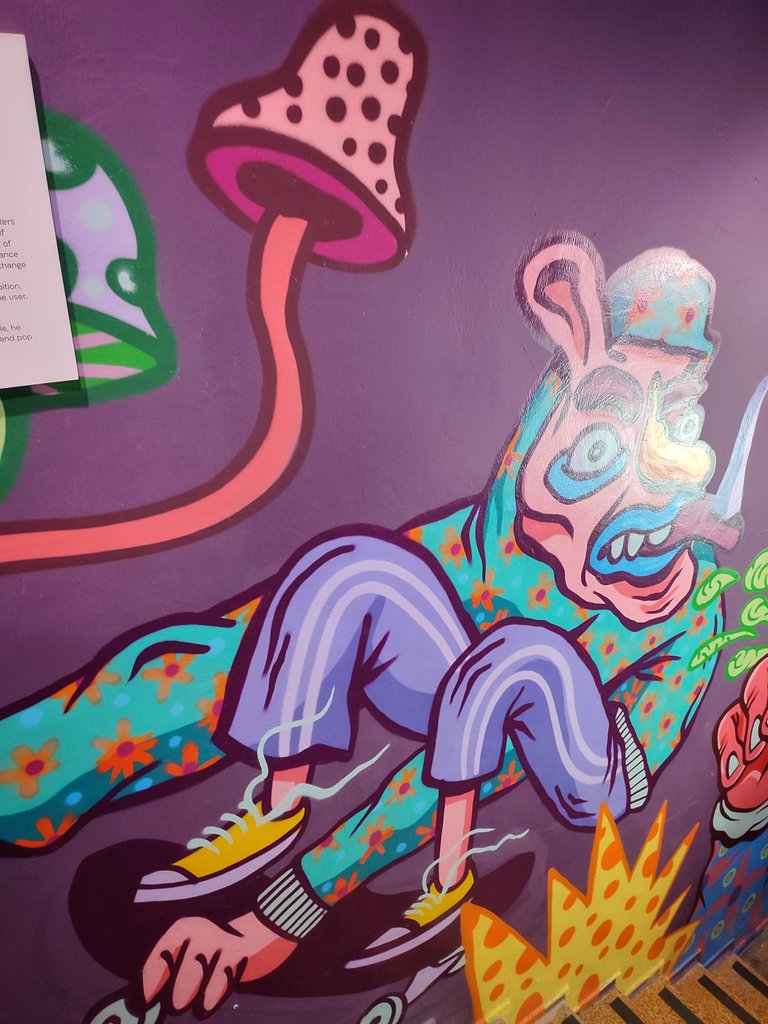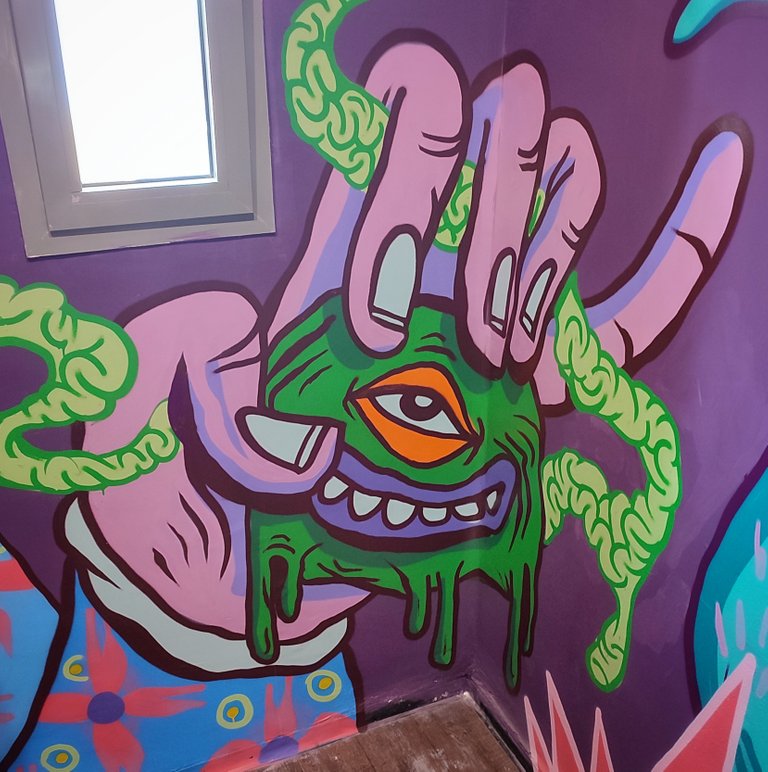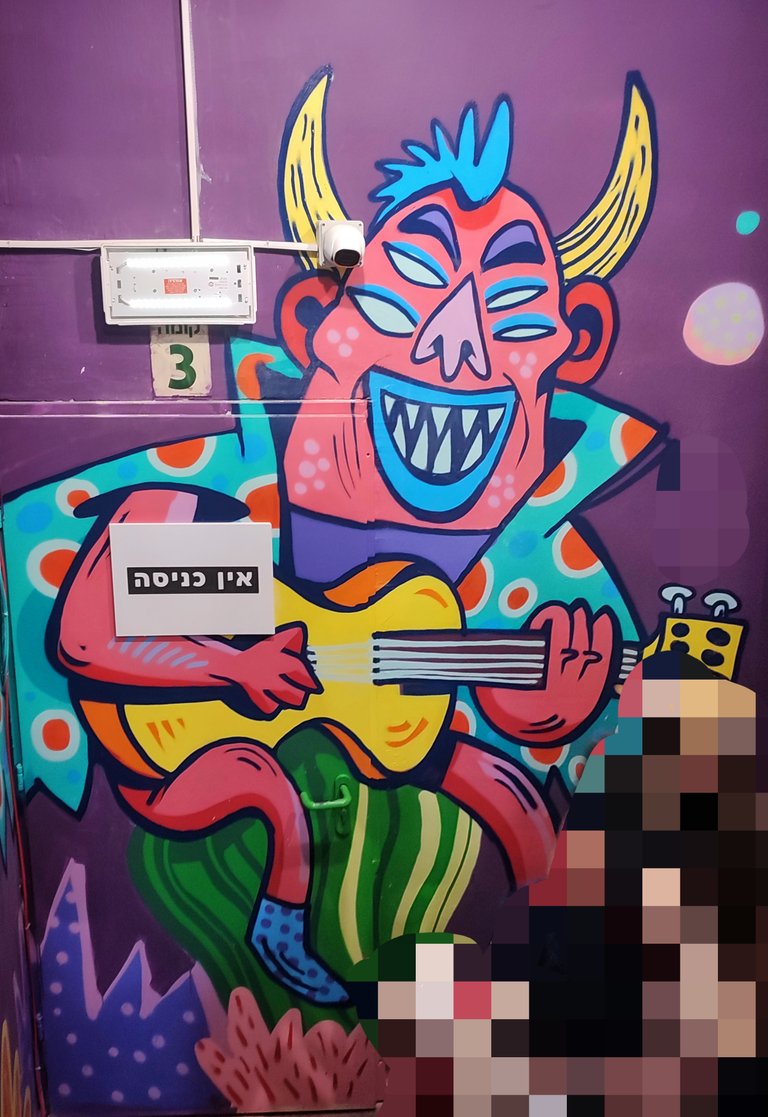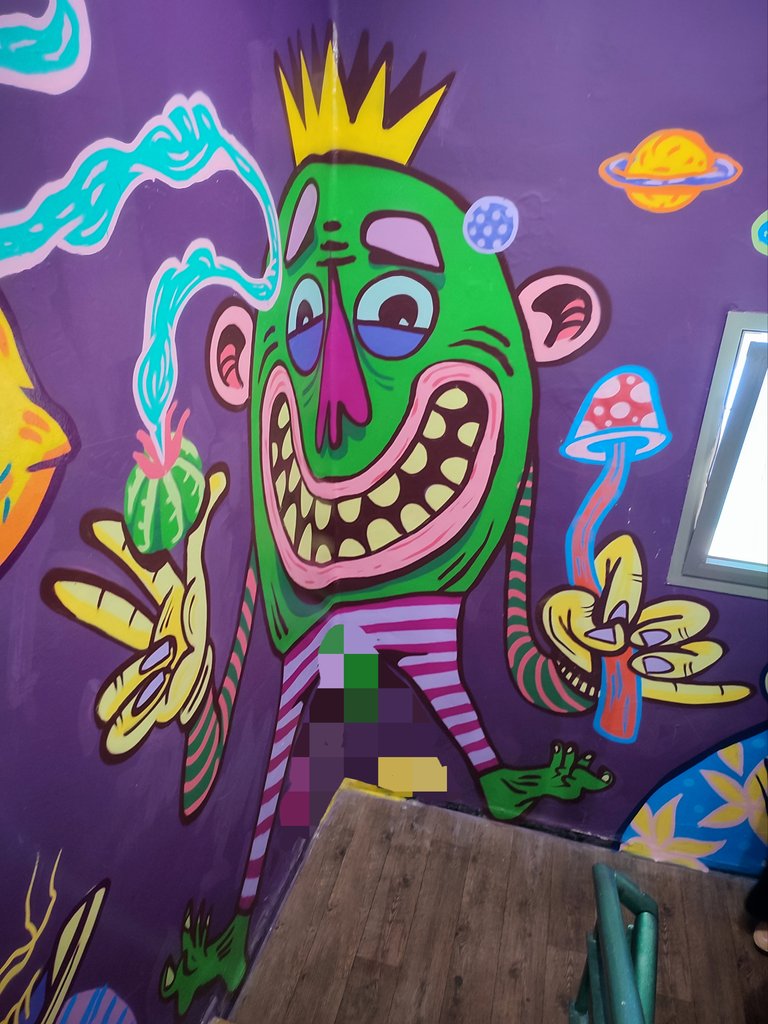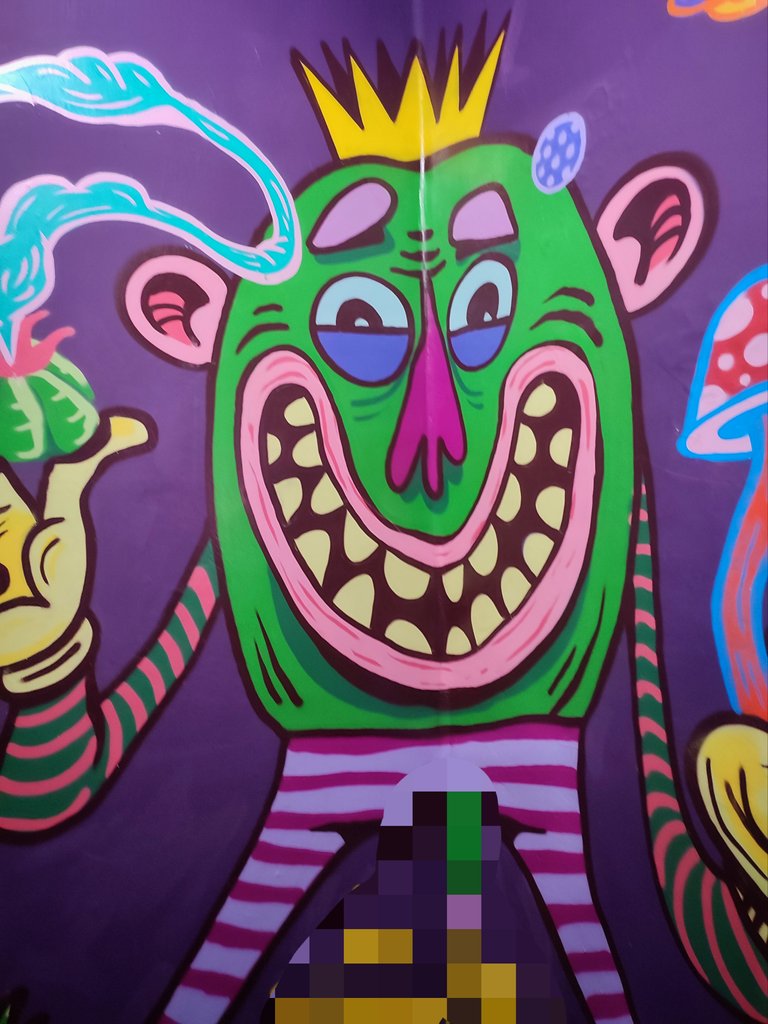 ---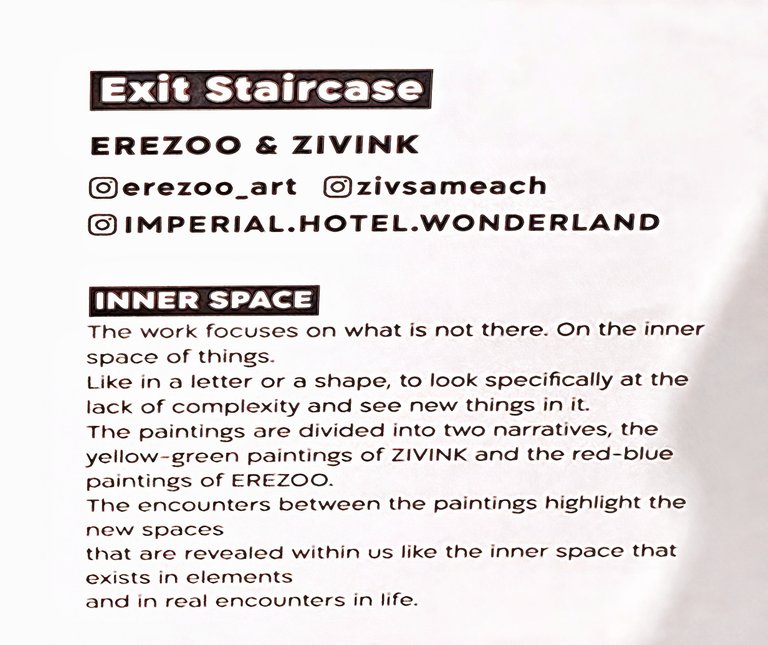 The plaque from the Exit Staircase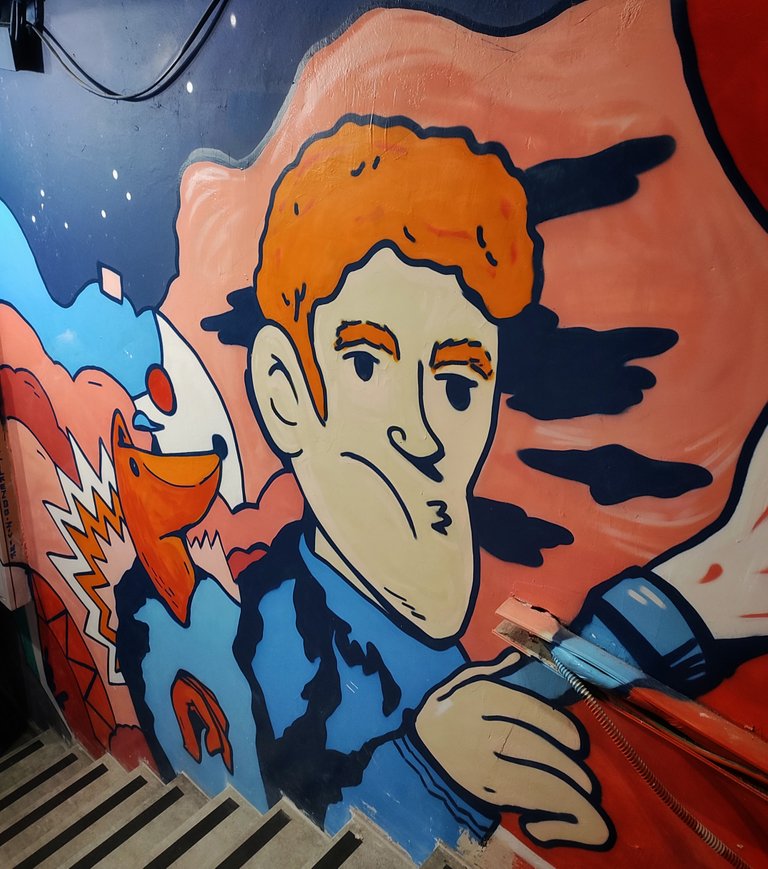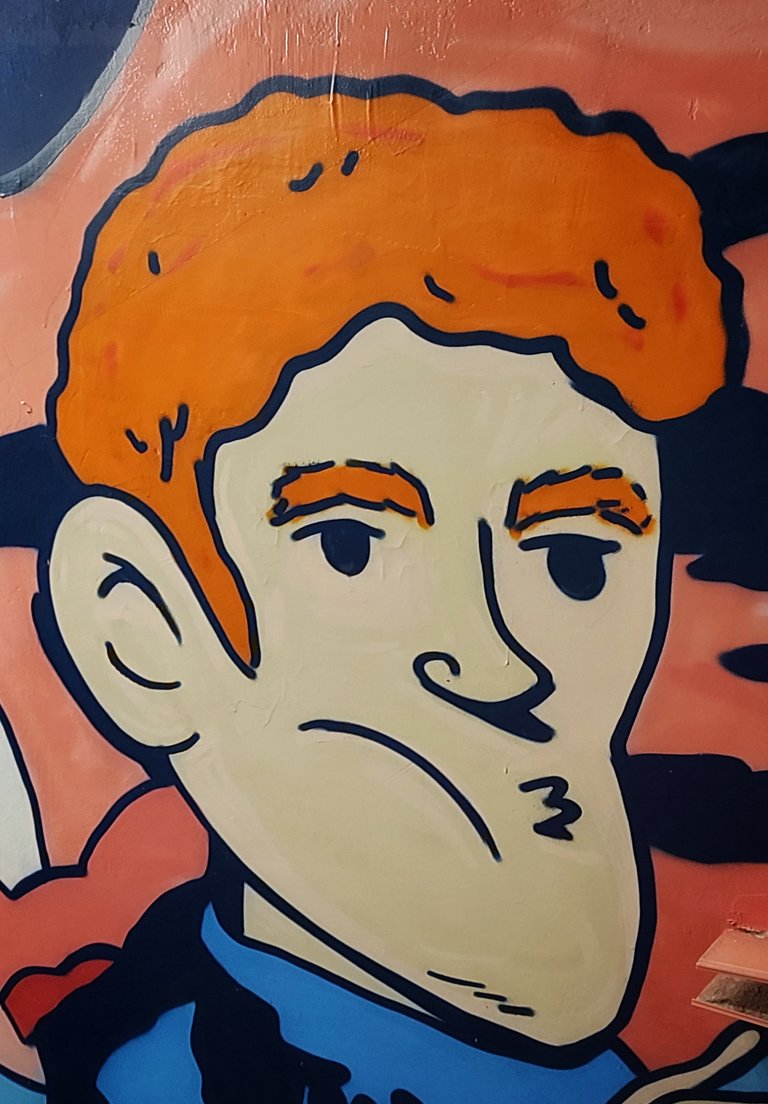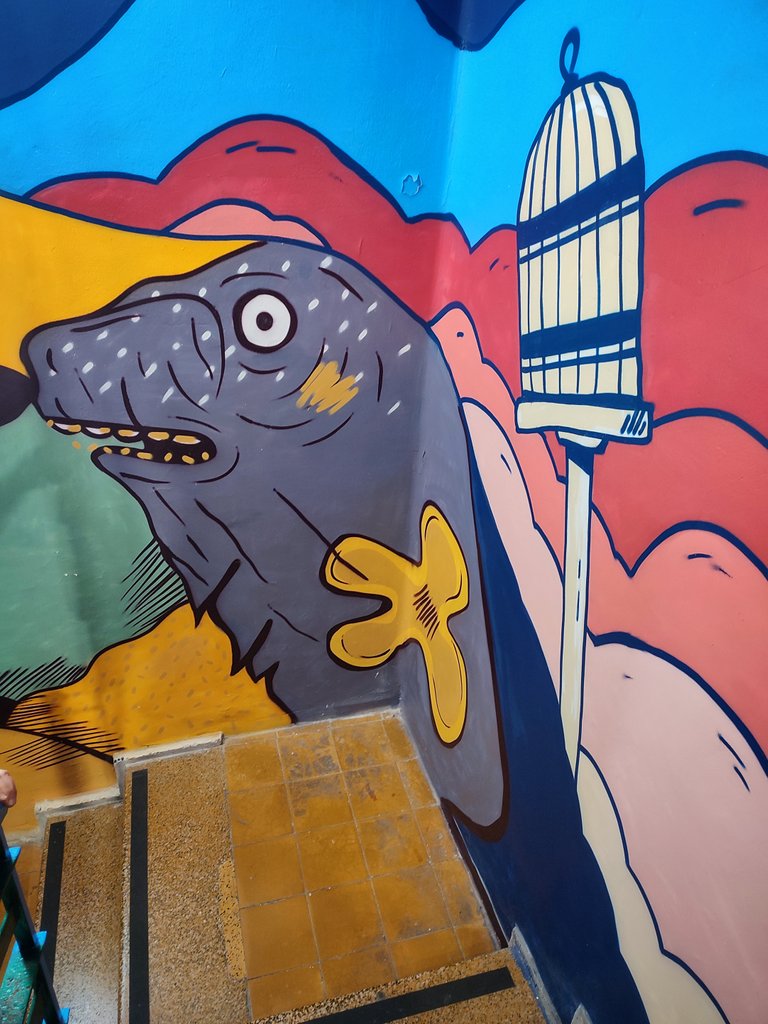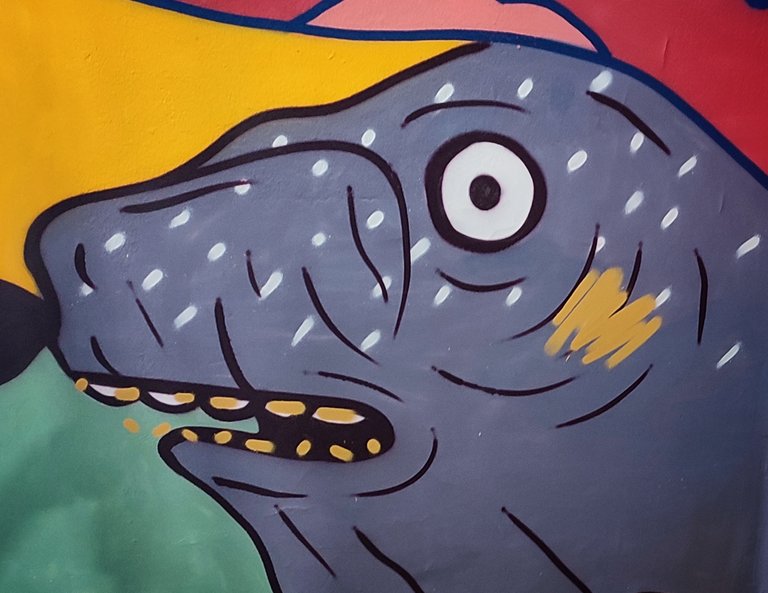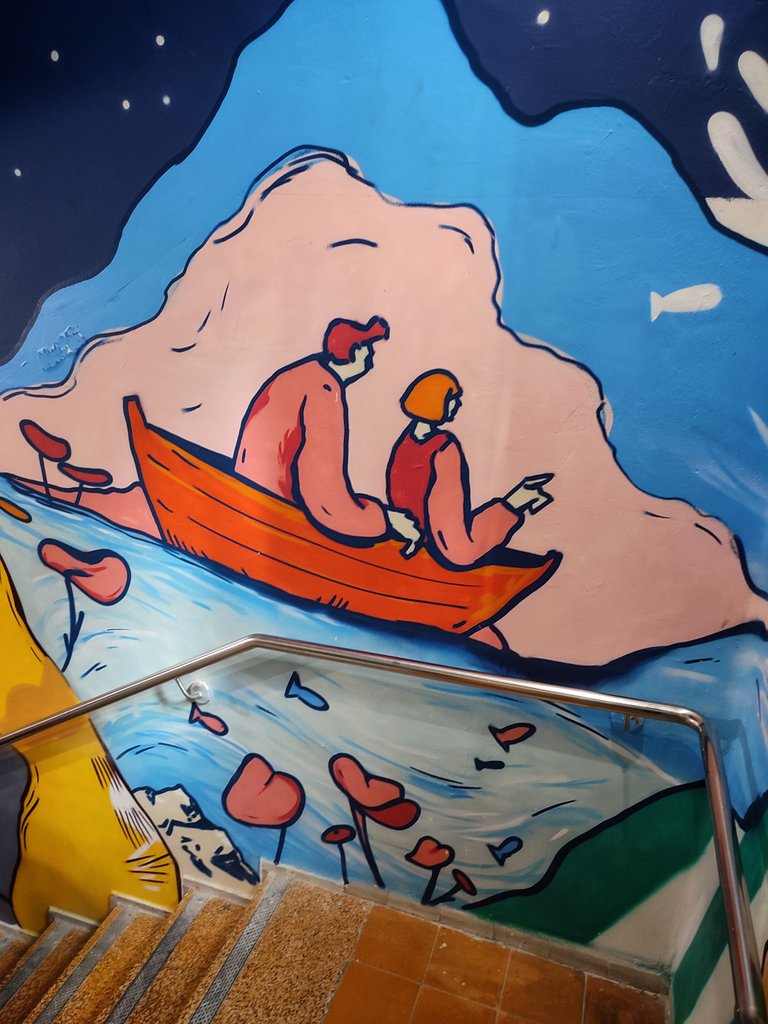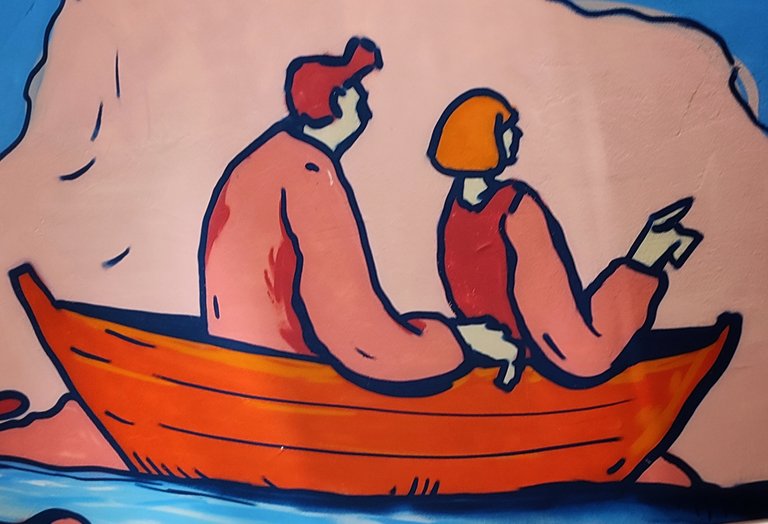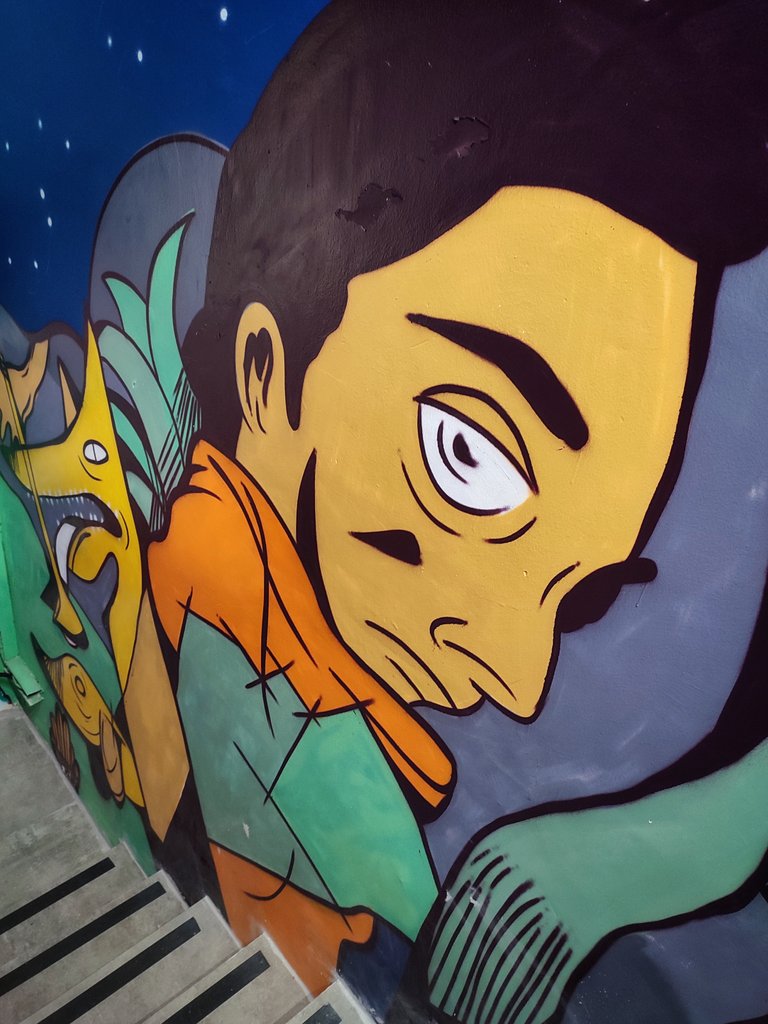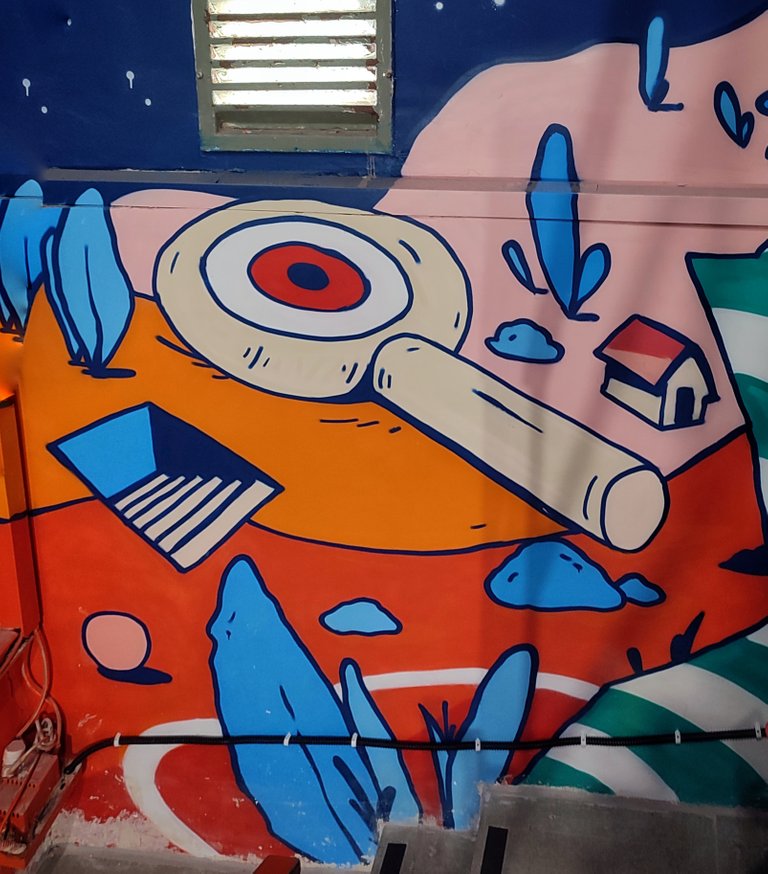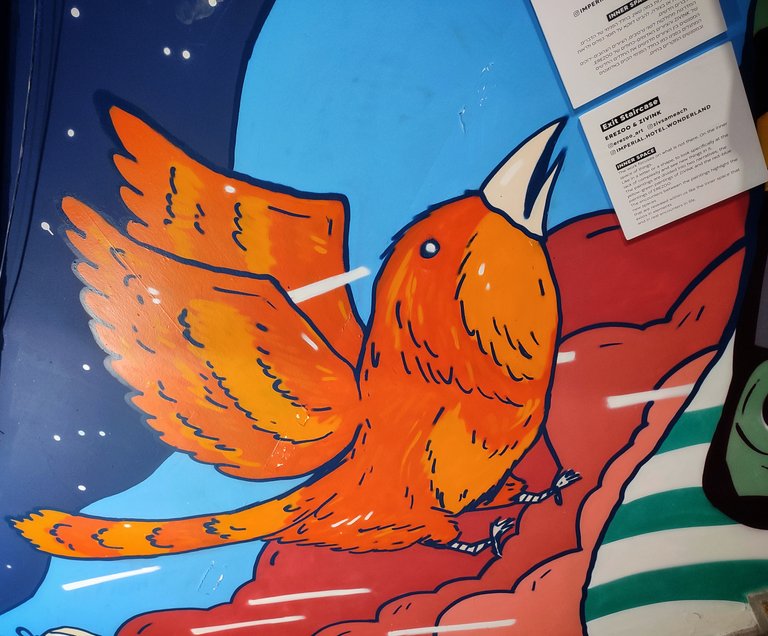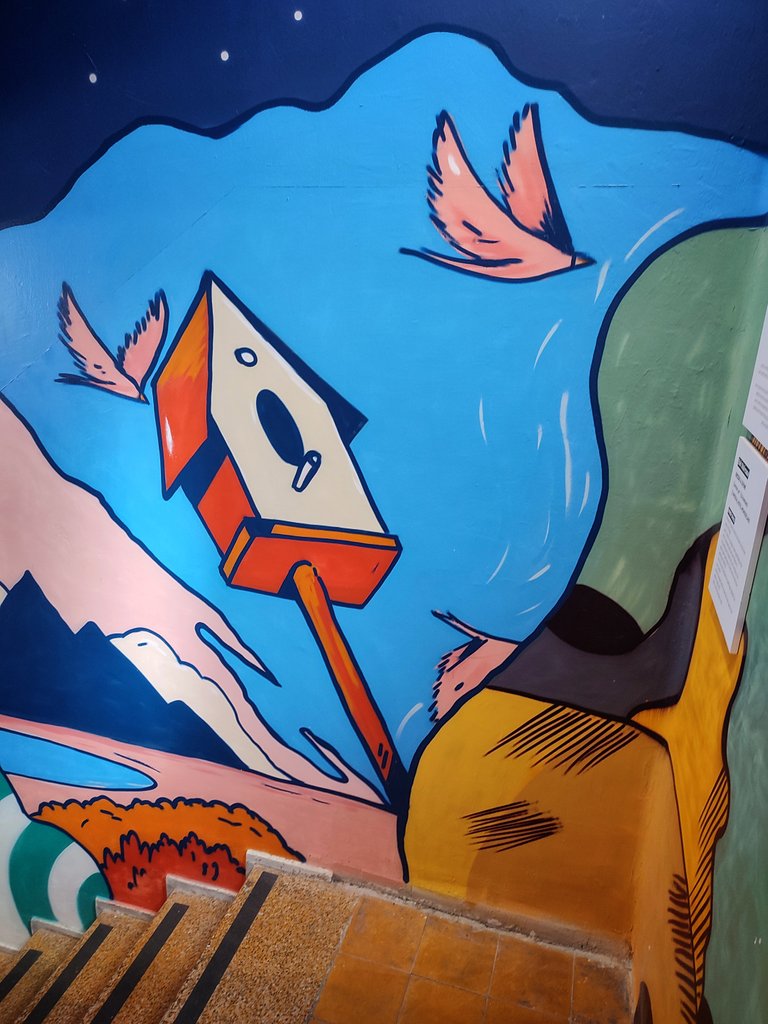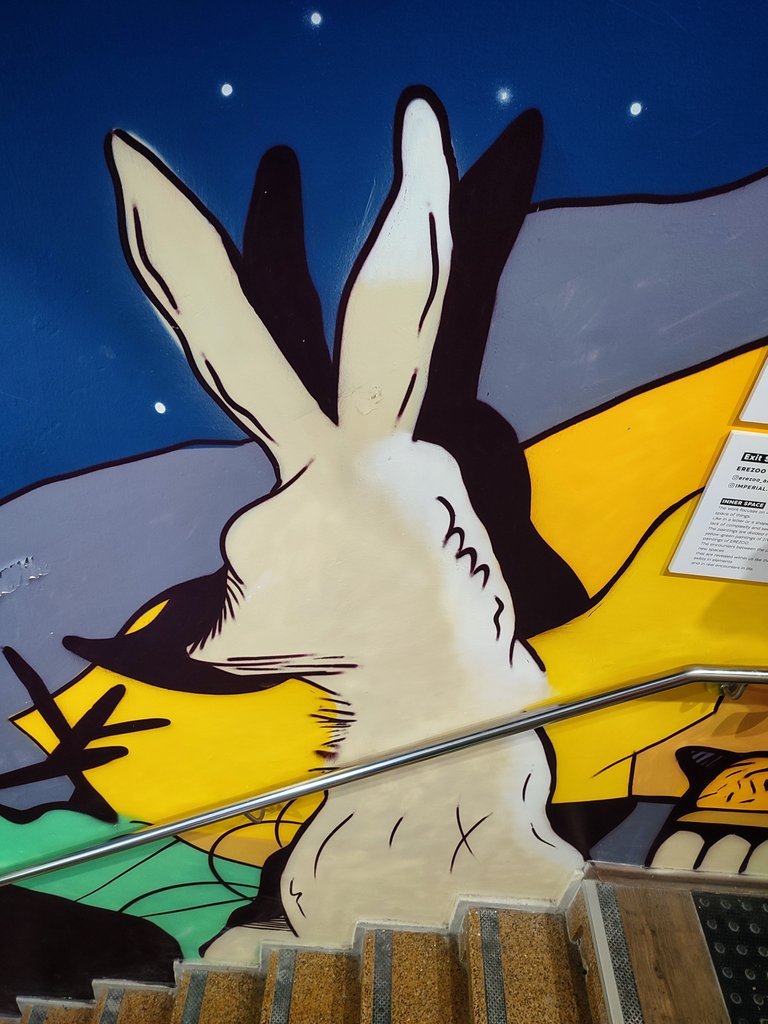 ---
I hope you enjoyed the staircase art as much as I did. In the next post I will present to you the photographs of the rooms I liked best. Thank you for visiting!
---
¹) All the photos are taken by @alex2alex with Xiaomi Note 10 Pro and retouched by Snapseed. If you wish to use any of my photographs or images, please contact me first
The cover image is created with Canva by @alex2alex
---
---