Oxyopidae Spider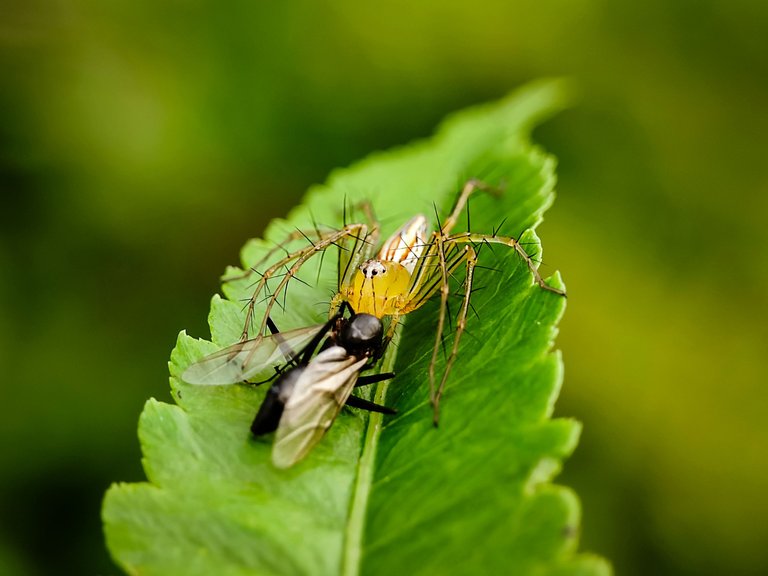 Hello Amazing Nature Lover..
Leaf spiders may be suitable as a designation for spiders with this Latin name Oxyopidae. This is because this type of spider has indeed become a habit of being and surviving in the leaves of wild plants.
When we talk about spiders in general, people will think of the webs that spiders emit. Well, this spider web has many functions for spiders, such as making a nest or making a trap.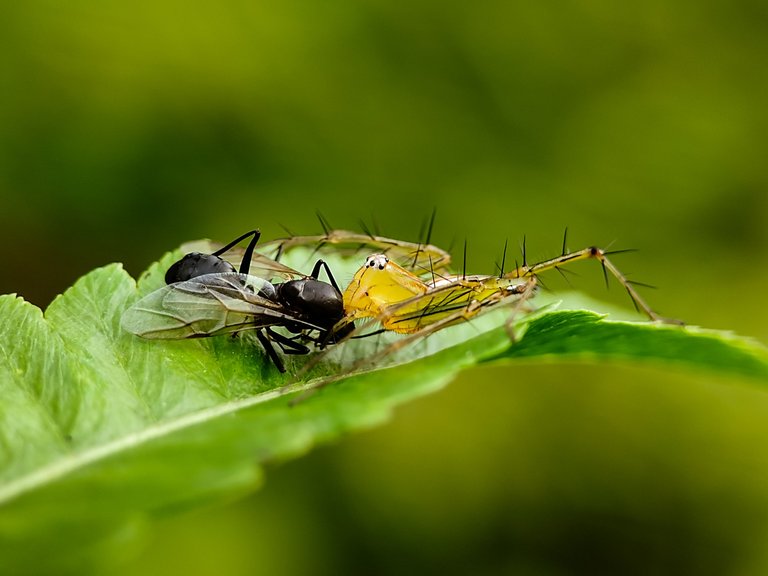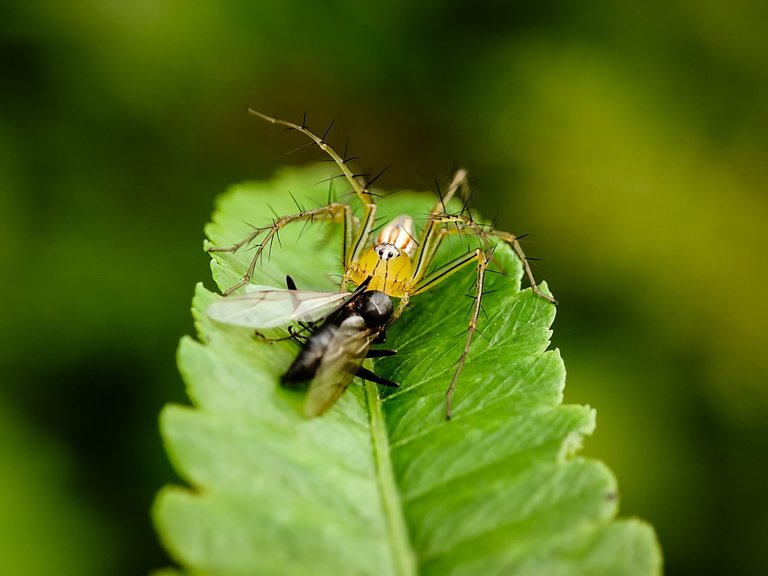 And this is what is attractive to Oxyopidae spiders, they don't pull out webs to make traps but patiently wait for their prey behind the leaves. And as seen in some of the photos above an Oxyopidae spider is biting its prey on a fern leaf. This is proof that these spiders don't need to set traps to get their prey.
While in terms of appearance this spider is yellow with the tail patterned like the color of batik. The shape of its thorny legs makes this spider even more frightening to its enemies.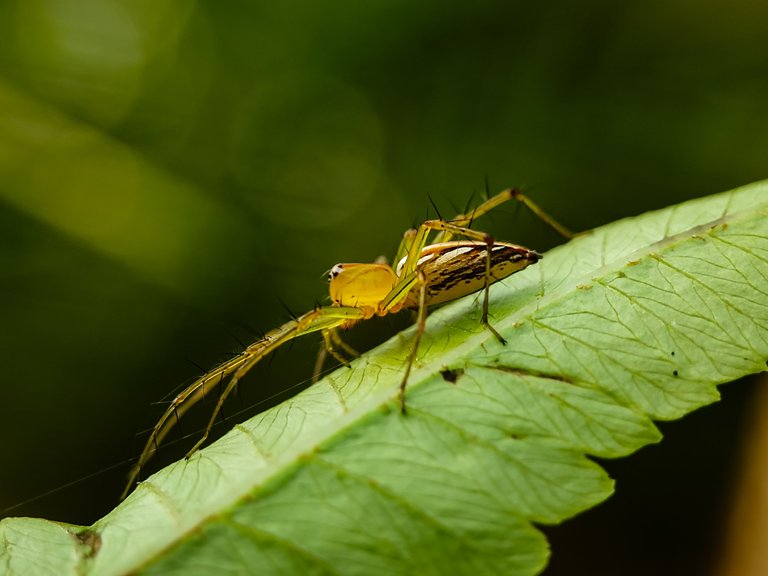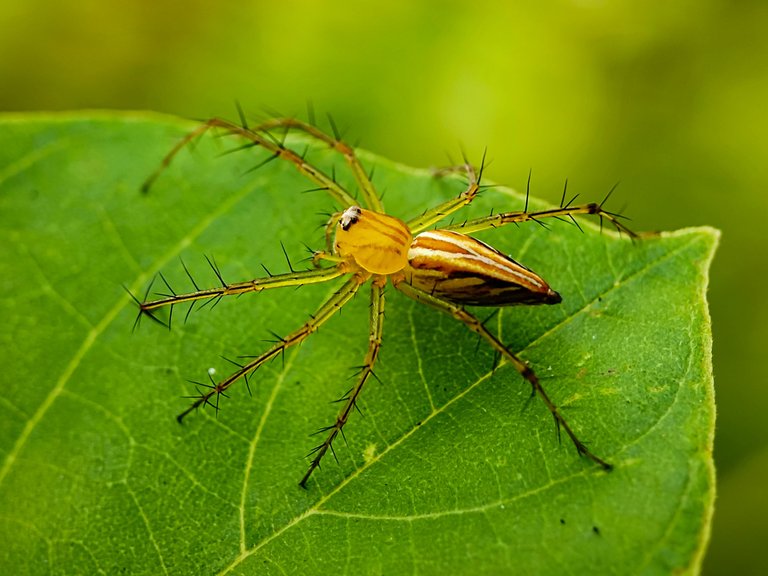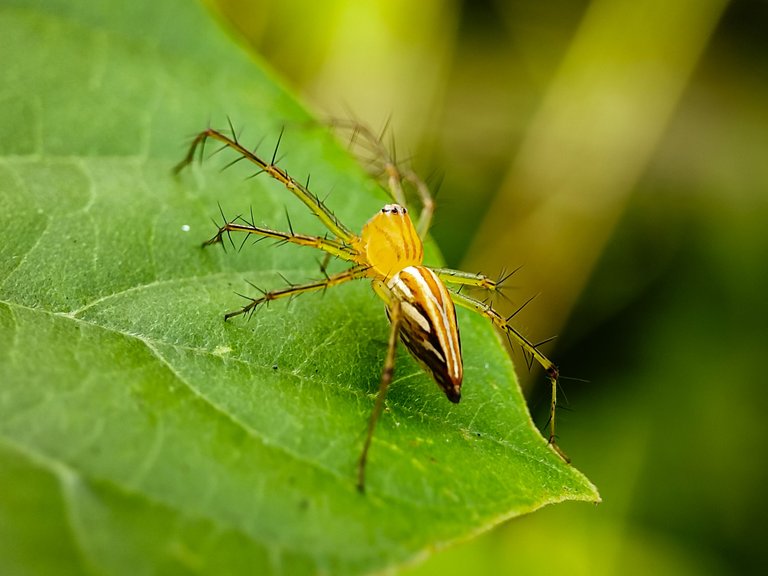 All the photos of spiders above I got when I was hunting for insects in the forest of a village. And this is just my little story this time, see you in the next macro object hunting story. Thank you
| Camera | Vivo V2040 + Macro Lens |
| --- | --- |
| Category | Macro Photography |
| Processed | Lightroom |
| Location | Sumatera, Indonesia |
---
---