Scarlet lily beetle & Conocephalus melaenus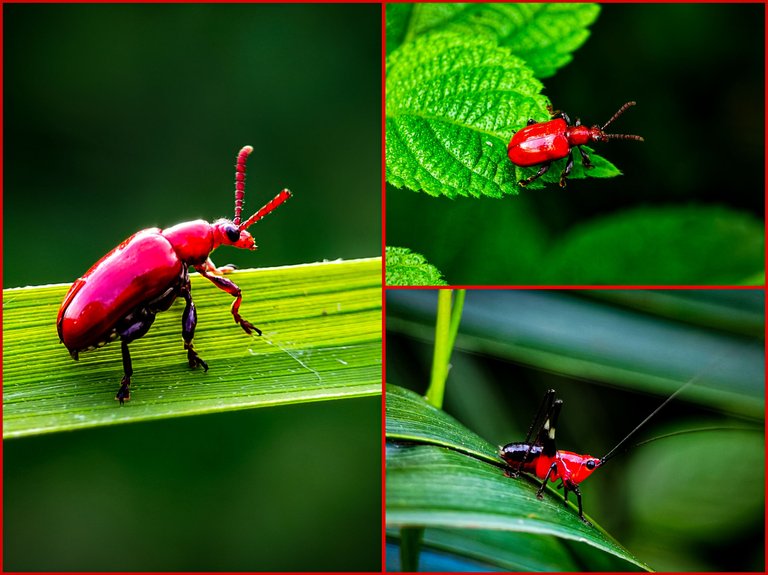 This afternoon around 15 o'clock I went to a grass location in a village. And my goal is nothing but looking for some of the insect species that are there. And I'm still lucky to get some kind of insects there. Some that I got two of them I want to share in this post.
The Scarlet lily beetle is a species of leaf and flower-eating beetle. This species of beetle from the Chrysomelidae family is almost similar to the pumpkin beetle. However, the lily beetle is redder in color while the pumpkin beetle is slightly yellowish. In addition, the antennae of the lily beetle are thicker than that of the pumpkin beetle.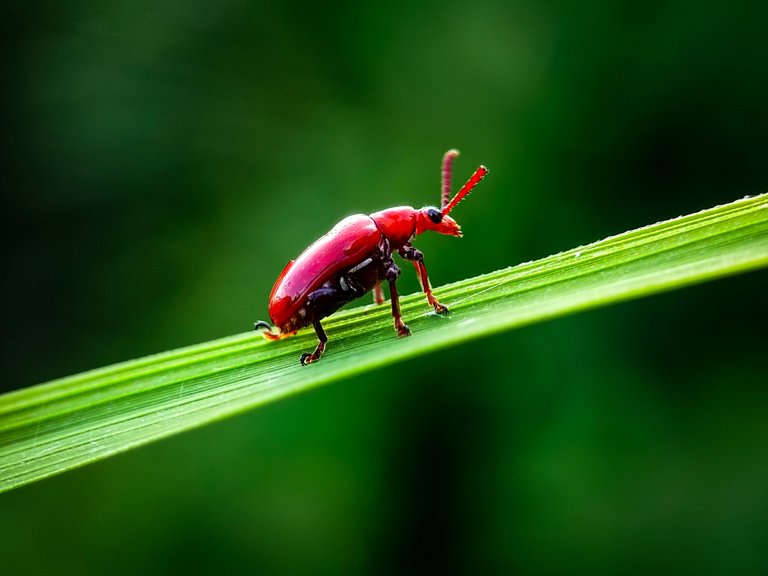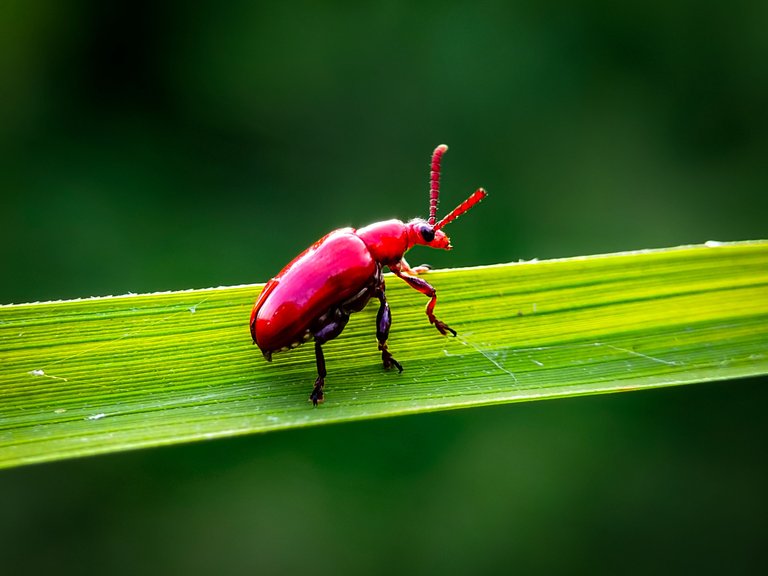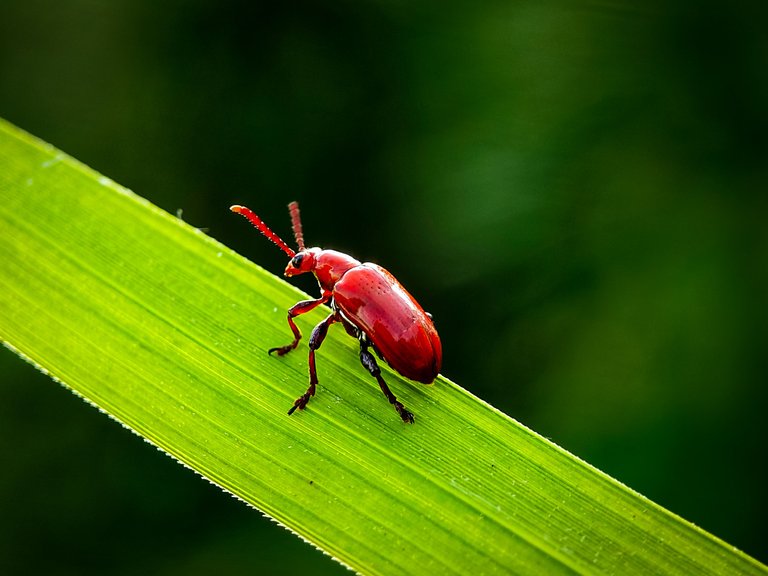 The lily beetle is also quite wild compared to the pumpkin beetle. This can be view from some of the photos that I uploaded, namely the lily beetles moving from one location to another. But if he is comfortable standing on the leaves, we can photograph him perfectly.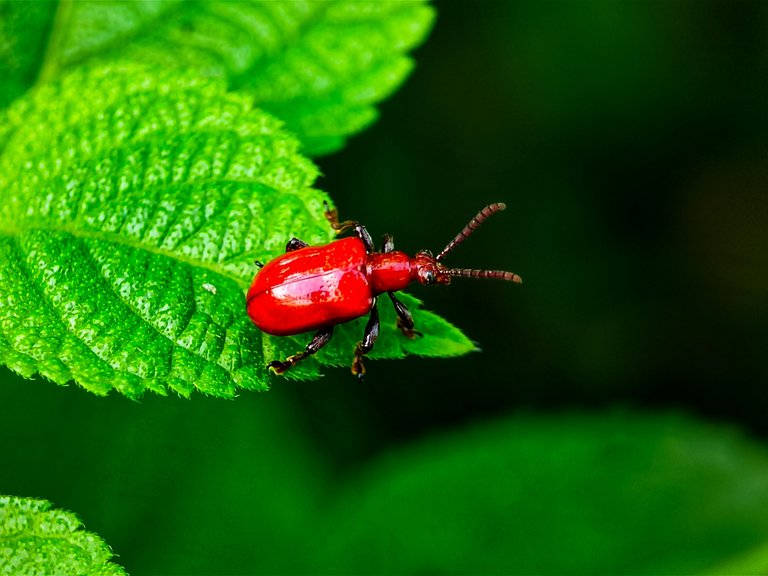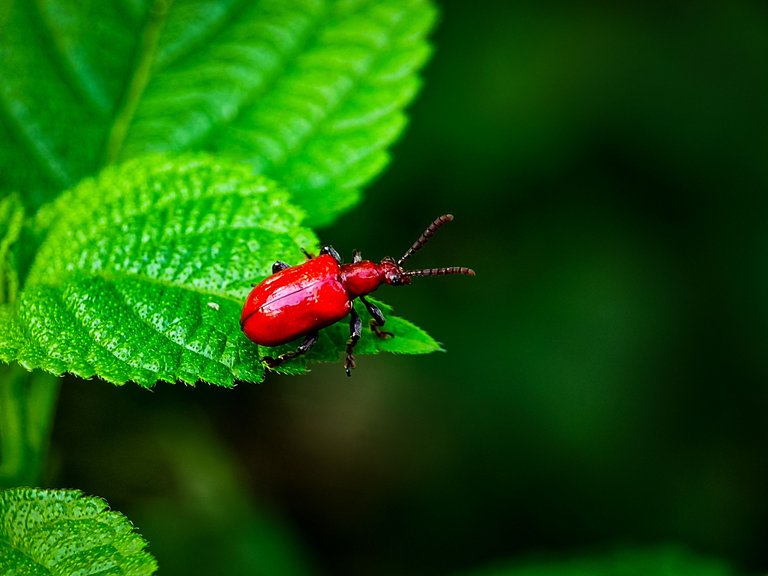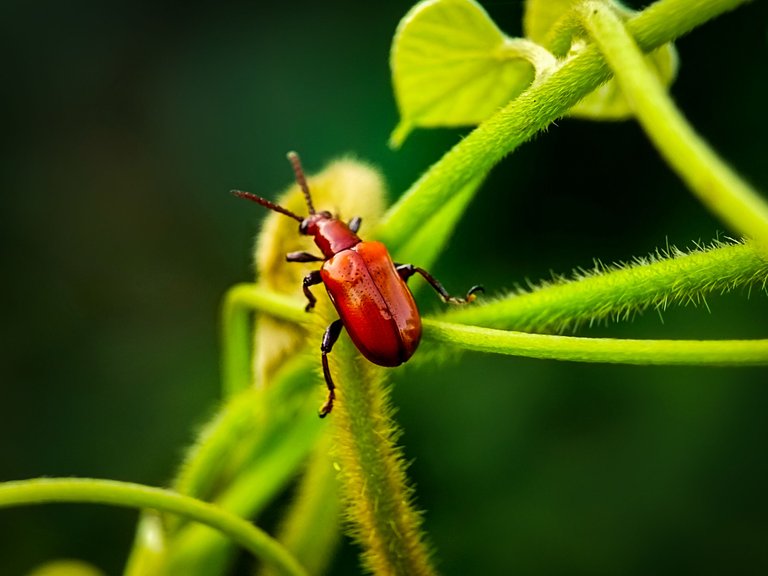 Conocephalus melaenus is generally known as the type of long-horned grasshopper. When not an adult, it's red like the one I uploaded. Slowly began to change to a color like the color of grasshoppers in general.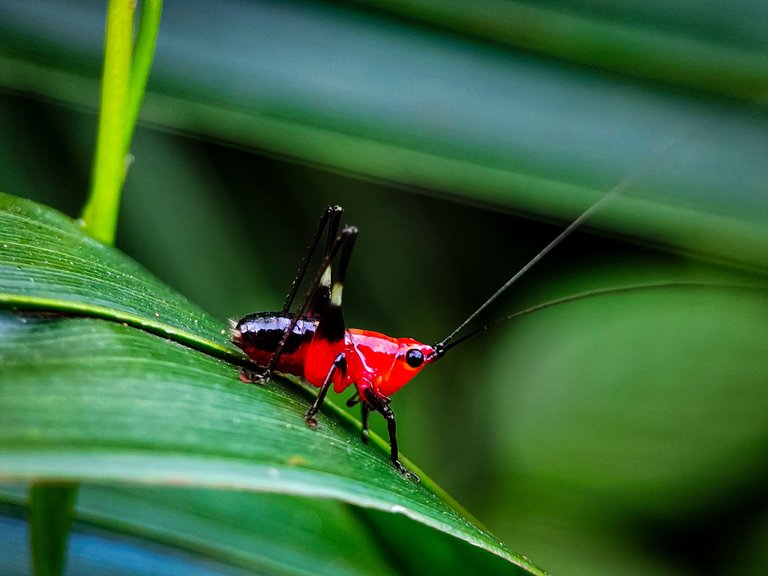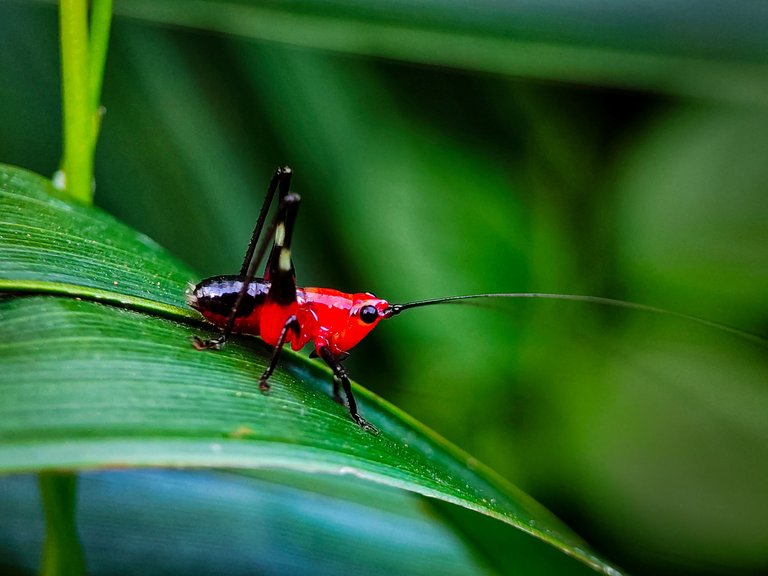 | Camera | Vivo V2049 + Macro Lens |
| --- | --- |
| Category | Insect Photography |
| Processed | Lightroom |
| Location | Tanah Luas, Indonesia |
---
---