Belém Tower · 3 pics

In September 2017, I stayed for three days in
Lisbon
, the capital of Portugal. Without a doubt, three days is not enough for a full acquaintance with the city but the impressions were still unforgettable. In my blog, I will return to the streets of Lisbon, museums, and so on more than once, but today I would like to share pictures of one of the most famous sights of the city — the
Belém Tower
.
В сентябре 2017 года я три дня зависал в Лиссабоне, столице Португалии. Да, трёх дней катастрофически мало для полноценного ознакомления с городом, но впечатления всё равно остались незабываемые. В своём блоге я ещё не раз вернусь к лиссабонским улицам, музеям и прочему, но сегодня я хотел бы поделиться картинками одной из самых известных достопримечательностей города — Башни Белем.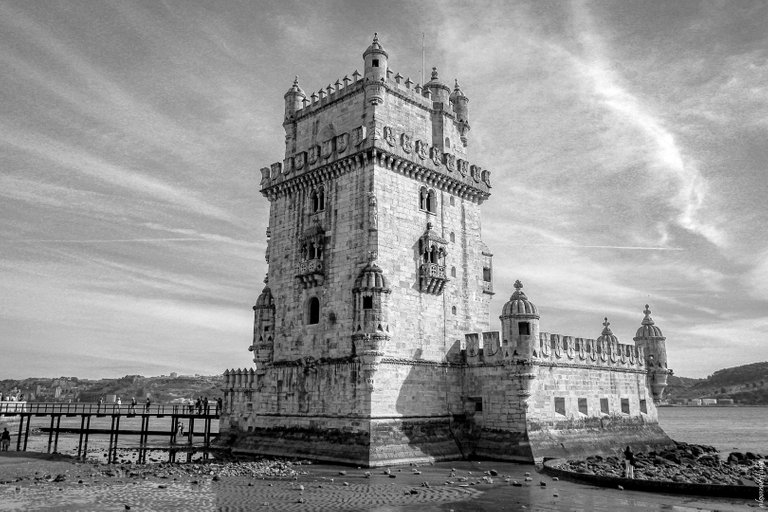 The fact that this is a well-known city sight I found out much later, only when I arrived home and sorted out photos from the trip. At that time, I was just walking around the city and, as usual, taking pictures of everything. Belém Tower, officially the Tower of St. Vincent, is a small fortress built more than five hundred years ago to protect the entrance to the city port. On the Internet, you can find a lot of historical and just interesting facts about this place.
То, что это известная городская достопримечательность, я узнал значительно позже, только когда приехал домой и разгребал фотоархив из путешествия. Тогда же я просто гулял по городу и, как обычно, фотографировал всё подряд, благо было что фотографировать. Башня Белем, официально Башня Сент-Винсента, — это небольшая крепость, построенная более пятисот лет назад для защиты входа в городской порт. В интернете можно найти множество исторических и просто интересных фактов об этом месте.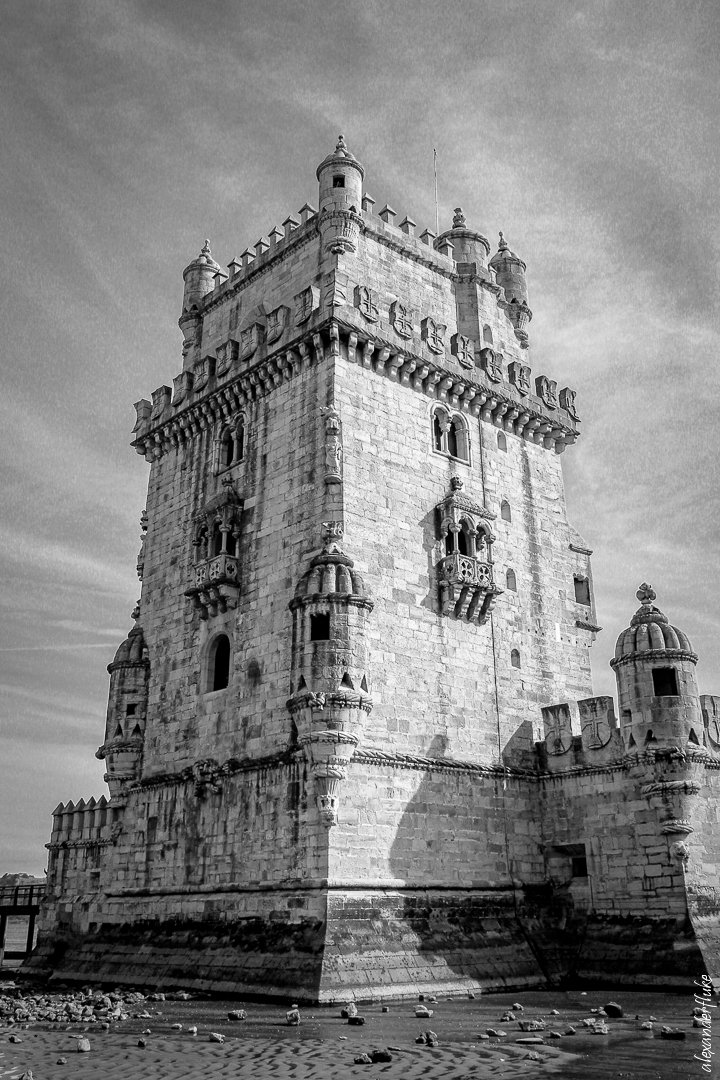 The tower looks like a medieval castle and is popular among tourists, apparently, for this reason. I must admit, I also really like this architectural style. I didn't manage to get inside that day, so I only took a few pictures outside. After processing the images, I liked the black and white version the most, and I hope you like it too. Thank you for stopping by!
Башня похожа на средневековый замок и, по всей видимости, популярна среди туристов именно по этой причине. Признаюсь, мне тоже очень нравится подобный архитектурный стиль. В тот день мне не удалось попасть внутрь, так что я сделал всего лишь несколько фотографий снаружи. После обработки изображений, черно-белый вариант мне понравился больше всего, надеюсь, вам тоже понравится. Спасибо, что заглянули в мой блог!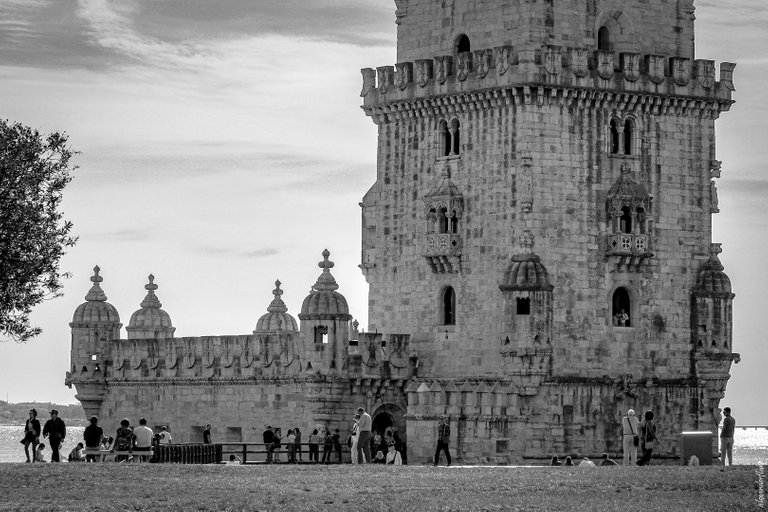 @alexanderfluke's pics 
for the #monomad challenge by @monochromes 
Canon 650D + EF17-40/2.8L USM + EF70-300/4.0-5.6 IS USM 
© All rights reserved 
...



published via Ecency  —  powered by Hive 
---
---