My first Woo Pack opening !
Welcome Everyone!
---
I bought my first Woo Alpha Pack to increase my collection. If you are curious what did I open, please come along and let me show you.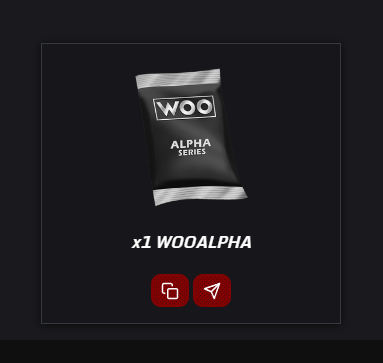 The cost of this pack was 4.8 Hive, which is pretty good to build up my collection with five brand new cards.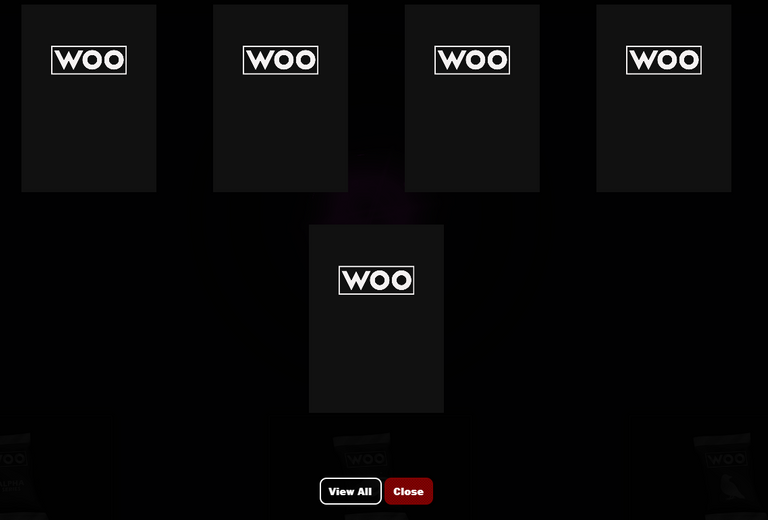 ---
These are the cards that I received. Unfortunately I didn't get any card better than rare.
I can't wait to get another pack as soon as I have enough funds. 😅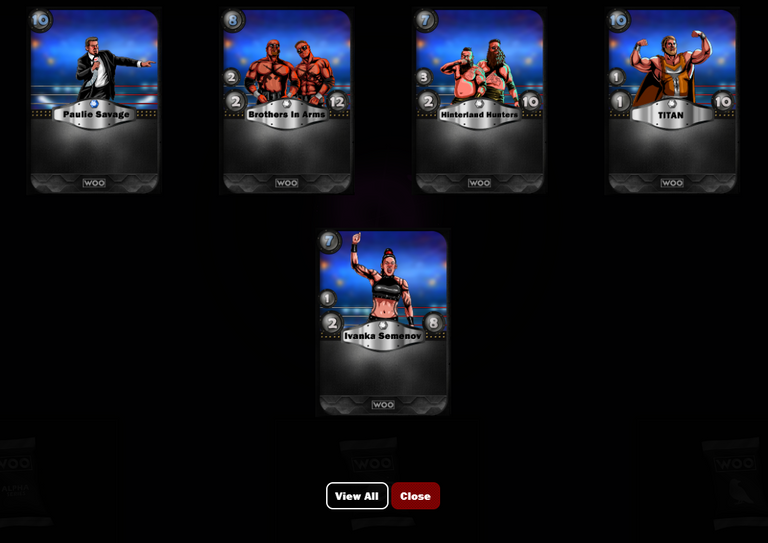 I am using these cards for NFT Mining to generate passive income of Woo, so I would have more chance to win daily. I won two times so far and I hope there will be anymore.


Thank you for reading my article! 😸
You can find the game and cards, please click here: https://wrestlingorganizationonline.com/
If you want to join the community, follow this link for the Discord Channel: https://discord.gg/7acdgdyemP
If you want to trade some pack, please following this link: https://hive-engine.com/trade/WOOALPHA
Don't forget Sale Event on October 31st at 9am ET! 👍

---
---