Unveiling the Canvas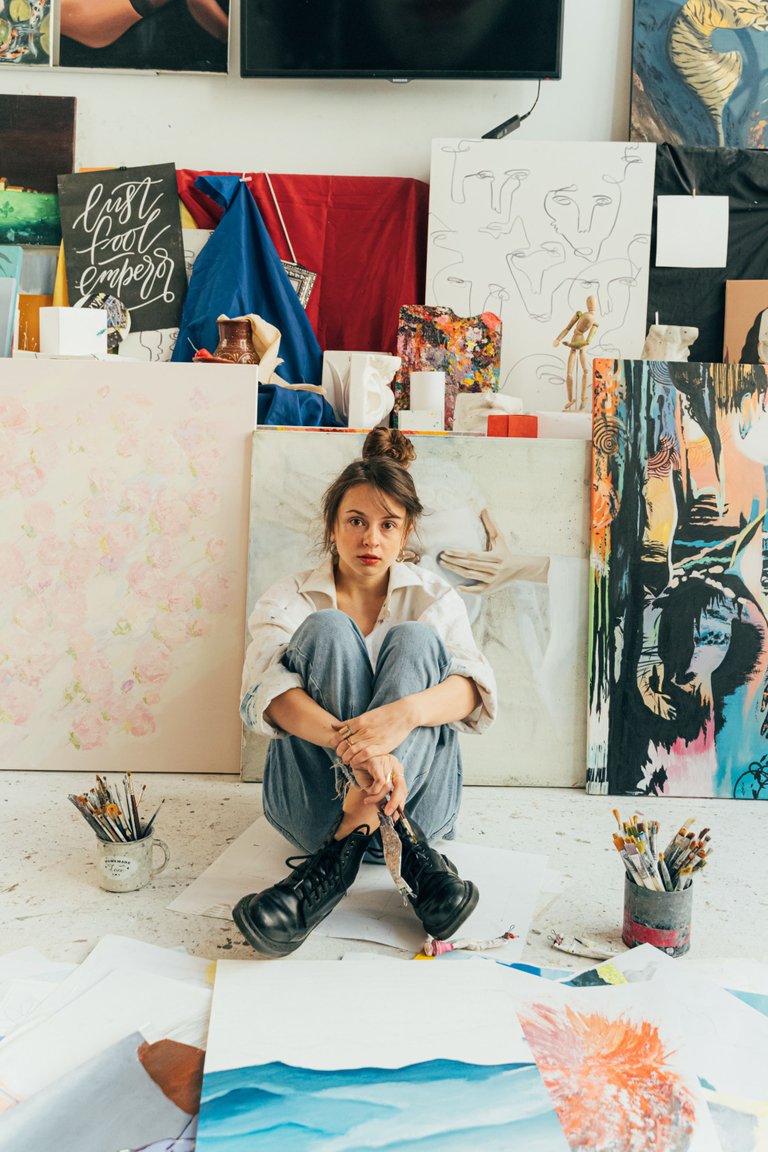 Source
They cross your path, a guy wrapped in the entanglements of a relationship. But conversations begin, and something clicks. The chemistry between you two is electric, and laughter becomes the soundtrack of your encounters. Innocent and carefree, you spend time together, engaging in countless discussions. It all feels so harmless, until that fateful moment when your gaze lingers a little longer on him.
You find yourself reminiscing about the conversations, those smiles they brought forth. Deep down, you yearn for more. Surprisingly, he exhibits an equal interest in prolonging your talks. A mysterious connection blossoms, like a delicate brushstroke on a blank canvas. It's something more, or so it seems. The vibes align, conversations flow effortlessly, and your words interlace as if dancing to a harmonious tune. It's pure, undeniable.
Yet, amidst this enchantment, doubts infiltrate your mind. You ponder whether he shares similar conversations, laughter, and intimacy with his girlfriend. The realization dawns upon you that your feelings might transcend friendship. To protect yourself, you take a step back, reducing your interactions and withholding your messages. Until that moment when he notices your withdrawal and gently inquires, "What's up?"
You choose not to disclose your burgeoning emotions, hiding behind the veil of busyness. And indeed, you have been occupied, struggling to untangle the web of emotions enveloping you. However, the sound of his voice or the sight of his text pierces through your defenses, arousing a profound longing. You attempt to convince yourself that you don't harbor such sentiments, that it's merely a figment of your imagination. After all, why risk losing a friend over a trivial, imaginary romance?
Thus, conversations resume, late-night texts resurface, and the shared moments become a familiar symphony once more. Then, after a particularly enchanting exchange, guided by a captivating playlist and the presence of your favorite artists, he kisses you. The moment you've been yearning for finally arrives, and unexpectedly, you realize he had been yearning too. It feels right, so you indulge in more kisses and explore each other physically. The morning light awakens you, and you both seamlessly revert to being friends—no strings attached, no commitments. And strangely, you revel in this arrangement.
Having a friend and lover wrapped within one person suits your light commitment issues perfectly. You've convinced yourself that this is all you deserve, and you subscribe to the delusion of this romantic connection you've concocted in your mind. You bask in it, finding solace within the confines of your self-imposed limitations. But gradually, you find yourself falling in love with him, noticing the subtle nuances in his words and actions, as well as the void left by the things he doesn't say or do. The thirst for validation drives you to visit his girlfriend's Instagram profile frequently, searching for signs that he is happier with you. Alas, you find none.
Jealousy consumes you, casting a shadow on this unspoken arrangement. You engage in more frequent fights, puzzled by the intensity of your arguments. But why? He is not yours, and you are not his—well, at least not in the way you've convinced yourself. You delete his number multiple times, secretly hoping he'll reach out. Yet, it is always you who caves in, making excuses for his behavior. Until that one day, he inadvertently reveals that you were just an option—a slip of the tongue on a rare day of clarity. And then it hits you: all those conversations, laughter, music, and late nights ultimately led to this moment. The desire was always present, but deep down, you believe that girls like you only fall for the allure of superficial depth, the allure of those 3 a.m. conversations that are more smoke than substance. The weight of disappointment crushes your spirit, and tears flow freely as you traverse the seven stages of grief. In the midst of this emotional turmoil, you question your worth, wondering why he chose her over you. But eventually, you come to a realization: in this scenario, no one truly wins.
Yes, she may be in a relationship with him, but it becomes evident that he doesn't love her either. Both of you were merely vessels for his desires. With this newfound understanding, you gather the strength to pick yourself up and embark on the journey of healing.
You erect barriers, blocking access to his presence for two long weeks. During this period, you slowly release the hold he had on your heart. A revelation strikes you with clarity—perhaps you never loved him at all. It was the attention, the thrill of being pursued, that captured your emotions.
As the days pass, you paint a new picture of self-discovery, filling the canvas with hues of resilience and self-worth. You learn to cherish yourself and acknowledge that you deserve more than being an option in someone's life. The attention you craved becomes secondary to the love and respect you hold for yourself.
The memory of him begins to fade, like strokes of paint blending into the background. You realize that the illusion of romance you subscribed to was a mirage, a temporary distraction from the deeper connections you deserve. With each passing day, your heart mends, and the pain lessens its grip on your soul.
And finally, you emerge from this emotional labyrinth, a survivor of your own emotions. The experience becomes a testament to your growth, a reminder that you are capable of loving yourself fiercely and without compromise. The attention-seeking tendencies dissipate, and you find solace in your own company.
You gaze upon the completed canvas—a masterpiece of resilience, self-discovery, and newfound self-love. It serves as a reminder of the lessons learned and the strength gained through adversity. You step forward, ready to embrace a future where genuine connections await, free from the shackles of false romance and unrequited desires.
For in the gallery of life, your story continues, an ever-evolving painting, each brushstroke representing a new chapter, waiting to be colored by the hues of authentic love and genuine happiness.
---
---