Adding a cool Silver-BTC coin to the collection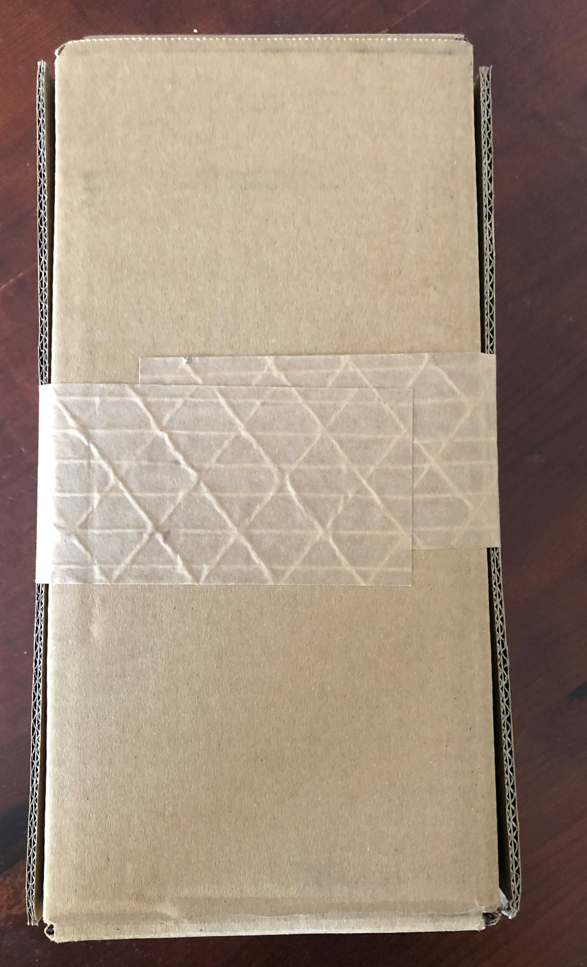 Hi,
last week, I've received a package, or at least I was supposed to receive one, but the delivery guy just left a note without ringing. With a long hustle, the package landed after 4 days on my table.
After opening it, I've seen that inside was a nice and shiny silver coin. Also, I've could see that it was sent by my g(ay)reek friend, @trumpman. Thank you for the gift.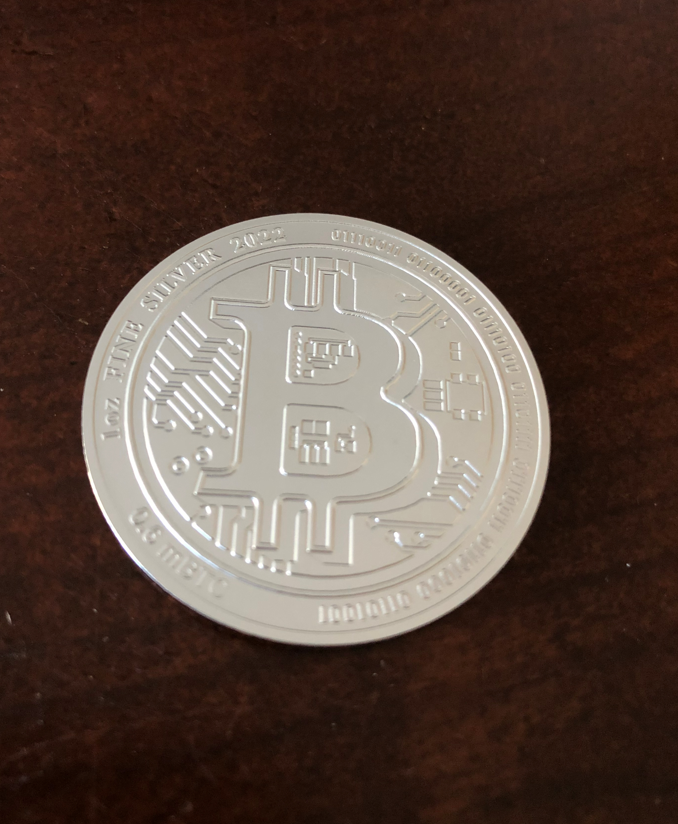 The coin itself is real shiny, the shiniest I have, as it was hard to shoot the picture with my pleb iPhone model old.
Now to the details, the coin is new, from 2022, it is the second edition of the 2021 Silver coin, with BTC on it. The issuing country is Niue, even if the print is done in Europe. It shows, in a cool way, the value of the coin in BTC at the moment of printing. This coin was 0.6 mBTC this year. The first edition showed 1.3 mBTC, so the price of BTC was higher at the mint in 2022.
I will need to get the first edition, to have the whole series.
It is a 1 oz coin, has 38 mm in diameter. This year have been printed only, 15000 pieces of it.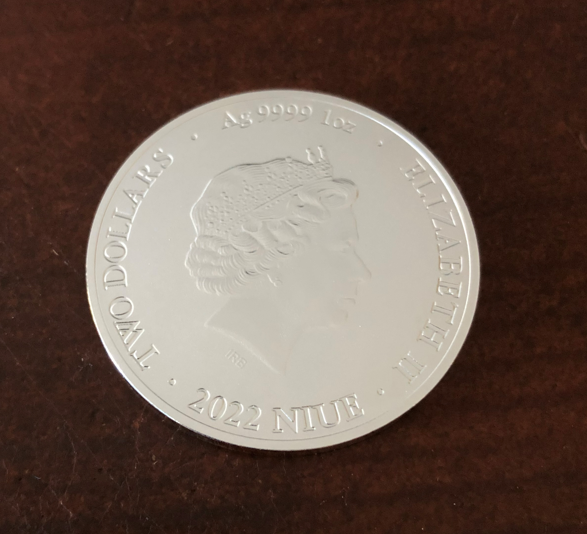 I like the coin, as it has a better print quality compared to my other Niue coin, the Athena owl.
It will be added to the silver stash, which is growing slowly, but steady.
Thanks @trumpman for the nice piece!

Posted Using LeoFinance Beta
---
---