FED Announcement Impact on Crypto and Gold Market ( Insights and Analysis )
Despite my lack of analytical expertise, I do have some knowledge and information about how the market will react afterthe FED news. This is solely due to my more than 8 years of experience in the cryptocurrency business, which includes trading, investing, news and information, and using the HIVE ecosystem.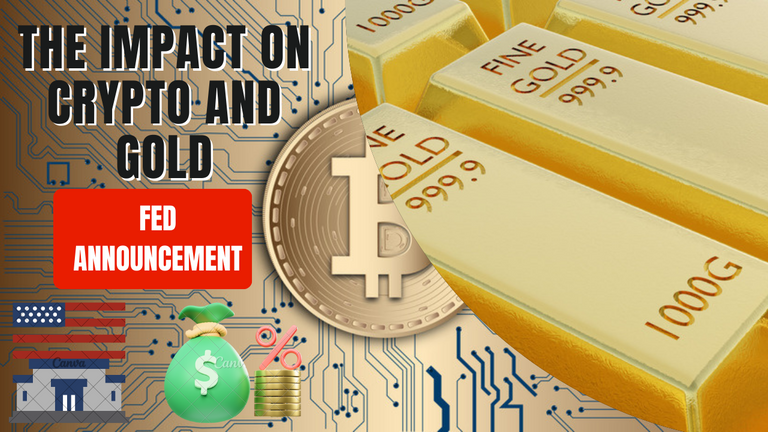 GOOD TIME FOR CRYPTO AND GOLD INVESTORS AS MARKET SIGNALS GREEN
The market is up right now, which is great news for all of the cryptocurrency and gold buyers. The market is in a bull market and the green signs are on. Although I am quite confident in the market's current short-term tendency, which is very bullish, I do not believe that this bull will last for very long.
The fact that Bitcoin will be halved in June or July of next year is one of the main causes for that. The market will experience another decline before the half, and just before the halving, a long-term bull run could begin. The gold market, which has been steadily rising over the past few months, is the same.
For your information, the FED interest announcement on March 22nd will have a significant effect on cryptocurrency and gold. the effects on each of them will be different. For instance, if FED interest rates stay stable or fall, the cryptocurrency market will reach a new high, but Gold's price will begin to decline.
On the other hand, if the FED raises interest rates, the cryptocurrency market will begin to decline while gold prices will reach new highs. This is due to investors' preference for gold and bank investments over crypto investments, which is the primary cause of the price decline of crypto and price increase of gold.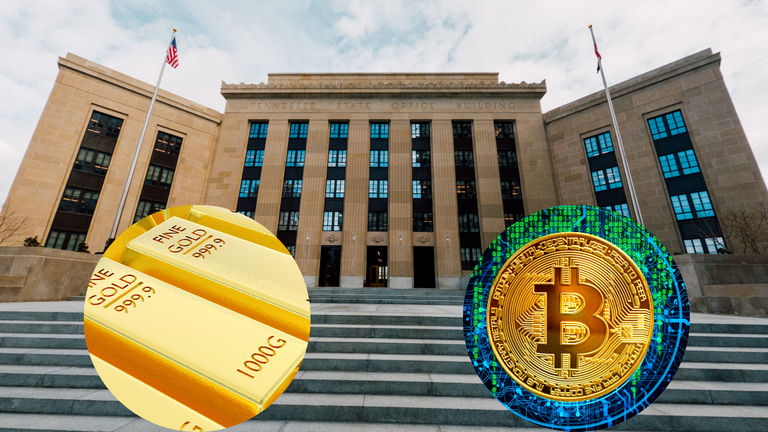 STRATEGY AFTER FED ANNOUNCEMENT
Therefore, it is preferable to continue investing in either gold or cryptocurrency, or both. Because either will increase in price following the FED statement, now is the ideal time to make a profit. This method relates to commodity prices following FED news. But bear in mind that these are just my opinions and analyses, and nothing here is guaranteed to happen.
Keep in mind that diversifying your investments will protect your wealth from losses. Similar to how there is a greater chance that you will make profits from either side after the FED announcement if you have investments in both Gold and cryptocurrency. But before making any investments, be sure to conduct your own study.
The post's conclusion states that the FED announcement has a significant influence and effect on the gold and cryptocurrency markets. I hope you find this post useful and informative. If you do, please remember to reblog it so that it reaches as many people as possible and that they can benefit the most from it. Also, remember to upvote, which will help me financially and grow my account.
NOTE: PICTURES ARE TAKEN FROM CANVA AND EDITED IN CANVA.
DISCLAIMER
Please keep in mind that I am not a financial advisor. Never, ever take anything I say as financial advice. Conduct your own research. Before making any investment decisions, consult with a professional investment advisor! My posts are strictly for entertainment purposes!
Thank You!
Best Wishes.
Posted Using LeoFinance Beta
---
---