Grab Up to 10 BUSD in Vouchers with Auto-Invest for Hourly Plans!
AUTO-INVEST GIVEAWAYS
How are you and how is life treating you, everyone? I hope everyone is doing well and having a good time with their loved ones. I'm going to introduce you to yet another excellent Auto Invest feature in this post, where you can generate a respectable passive income. Additionally, new users who choose to activate Auto Invest are qualified for the giveaways. Hourly plans, which give users more flexibility while automating dollar cost averaging, were recently introduced by Binance. Anyone who wants to buy any cryptocurrency can choose from the hourly plans that are currently offered on Auto Invest.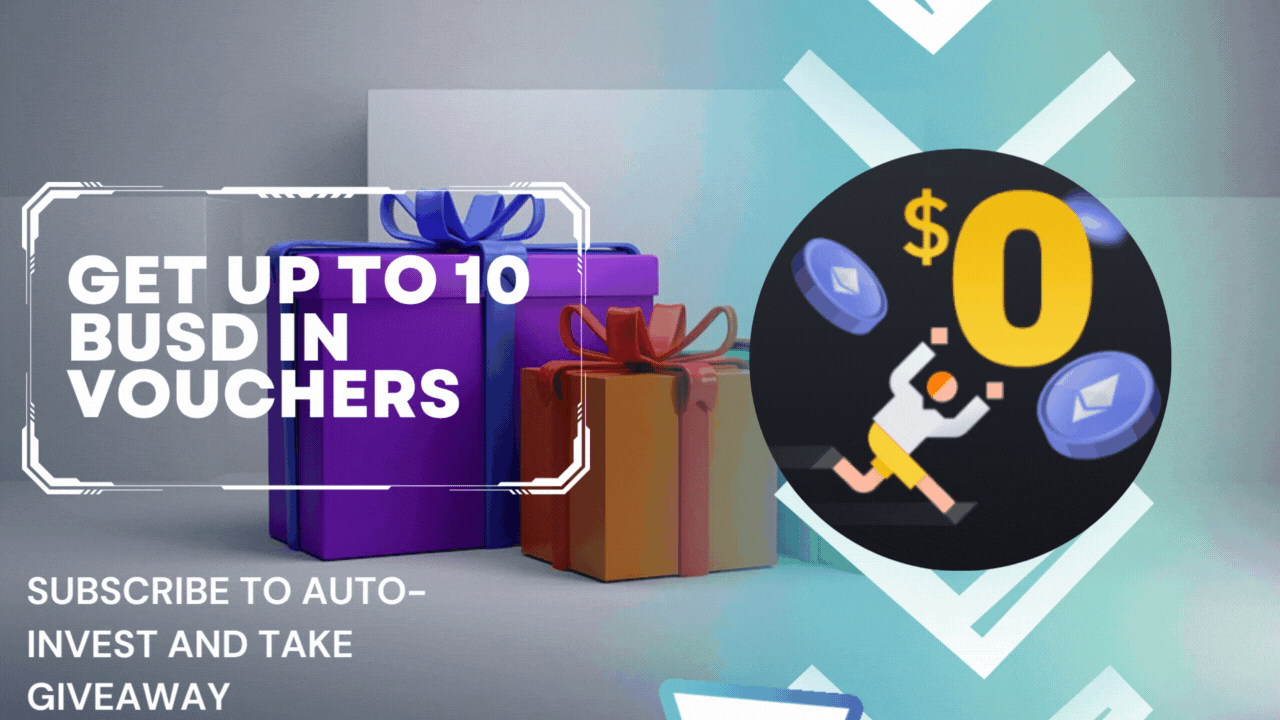 LUCKY 1000000 USERS WILL RECEIVE A 10BUSD TOKEN VOUCHER.
This is one of Binance's best features, and they recently added an hourly option and offered a giveaway to new users. wherein new Auto-Invest subscribers who sign up for the plan will be included in the list of lucky winners who will split a reward pool worth up to $1,000,000 BUSD in token vouchers. It is not yet a good time to begin your autoinvestment and participate in contests to win prizes. The first 100,000 users to participate in the promotion and purchase cryptocurrency using AUTO INVEST hourly plans will be eligible to receive up to 10 billion dollars in token vouchers each.

CHOOSE THE PLAN IN AUTOINVEST
You can choose from a variety of investment options, including hourly, four-, eight-, and 12-hour plans. One of the best opportunities to enter giveaways and win a prize in the form of BUSD is right now. It's very easy to sign up; just open Binance and select the Auto Invest option to view the details as displayed in the image. You can choose from the options of hourly, every two hours, every four hours, or every eight hours. I'll describe how to do this in the order described below.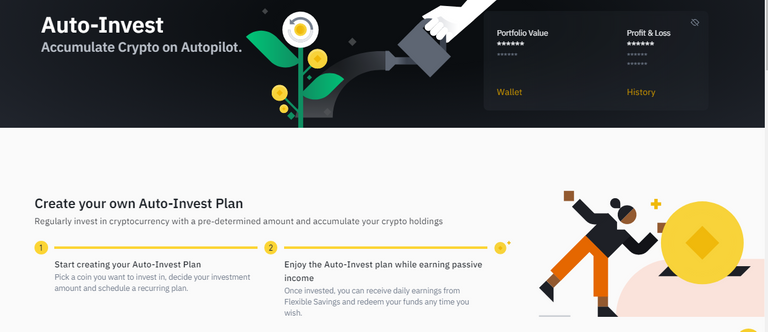 STEPS TO TAKE IN ORDER TO BE CONSIDERED FOR THE PROMOTION
When you first open the Auto Invest page, you will see the promotion. Simply join it and follow the instructions.
Create a new Auto-Invest plan, configure all the settings to meet your criteria, and begin purchasing any cryptocurrency you have.
To be eligible for the rewards, you must purchase cryptocurrency on the hourly plan for 5 consecutive days. Additionally, make sure you have enough stable coin in your wallet to enable five consecutive days of purchases.
You must have verified your accounts, particularly if you want to participate as a new user. Verify that your account is verified.
Due to the fact that only a maximum of 1000000 participants will receive a reward of a 10BUSD token voucher, you will be eligible for the rewards on a first come, first served basis.
Either the portfolio Auto-Invest plan or the single Auto-Invest plan may be used to make auto-invest purchases.
Review the promotion period and ensure that you purchase cryptocurrency before it expires to qualify for the rewards.
Within two weeks of the promotion's conclusion, rewards will be given out, and you have 14 days to use your reward before it expires.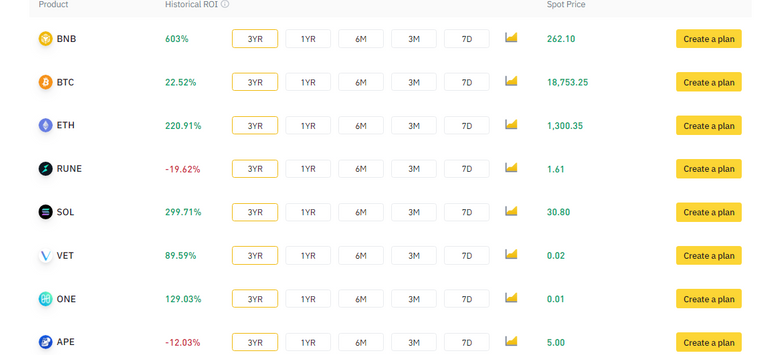 10 BUSD PRIZE WILL BE DISTRIBUTED AMONG THE LUCKY WINNERS
These are a few ways you can sign up for the promotion and participate in the giveaway. To qualify for the rewards and promotions, you must adhere to the rules. This is among the best opportunities for new users to win a 10 BUSD prize that is also very straightforward. I would rather you choose the hourly plan since it is better for the investment.
This is an effort to introduce you to the new Binance feature and disseminate information about promotions and giveaways. I sincerely hope you will find the post to be interesting and helpful. I hope you'll take advantage of the promotion to have the chance to win 10 BUSD, which is also very easy to do. Don't forget to reblog the post if you found it to be informative. This will help it get seen by more people. Don't forget to upvote as well, as doing so will benefit my finances and help me expand my account. You are welcome to ask any question you may have about the subject and will receive a response.
SOURCE
PICTURES ARE TAKEN FROM BINANCE AND EDITED IN CANVA
DISCLAIMER
Please keep in mind that I am not a financial advisor. Never, ever take anything I say as financial advice. Conduct your own research. Before making any investment decisions, consult with a professional investment advisor! My posts are strictly for entertainment purposes!!
Thank you.
Best Wishes.
Posted Using LeoFinance Beta
---
---