MY HIVE GOALS AND STRATEGIES FOR ACHIEVING THEM
Hello, greetings to you all. This is my first task on the Newbies Initiative Program - a program designed to enable the Newbies on Hive to learn and have an in debt knowledge of the Hive community.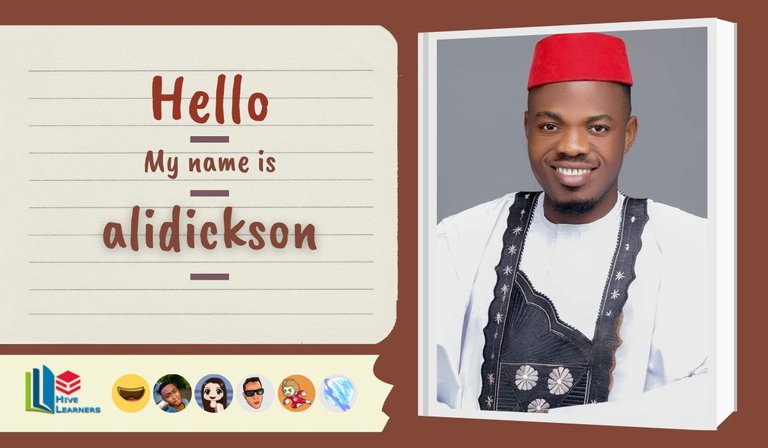 First of all, I want to sincerely appreciate the Newbies Initiative Team for giving me this wonderful opportunity to be a part of this second edition of the program. This is a wonderful initiative and I know that in the end, I will have better knowledge to enable me to grow on the blockchain.
I joined this community in July this year and even though I have a plan to grow my stake and reputation in the community, I didn't have a workable plan and road map to achieving this goal until I had the first lecture on this initiative by @starstrings01 which is on goal setting.
The lecture gave me in-depth knowledge and practical tools to enable me to set a SMART goal on Hive.
Specific, Measurable, Attainable, Relevant, and Time-bound goals.
So in this post, I will be sharing my Hive goals for the 7 weeks of this program and the strategies for achieving them.
WHAT ARE THE BENEFITS OF SETTING GOALS
Setting goals gives me a direction to follow and helps me to stay focused on that direction. This is why I am so glad to outline my goals on Hive and the detailed steps to follow and achieve them. Setting goals will also help me to break down big and scary tasks into small and achievable daily steps.
These goals will allow me to measure my success at each point and also stay motivated with my eyes on the goal till overall success is achieved.
MY HIVE GOALS FOR THE NEXT 7 WEEKS
HIVE POWER GOAL
My current Hive Power is 149. 220 HP. By the end of this program, my goal is to build my Hive power to 500HP. Having a bigger HP will give me more respect in the community and also make people take me more seriously. It shows my commitment to the growth and longevity of the system.

HIVE FOLLOWERS GOAL
Currently, I have 44 followers, by the end of this program, my goal is to grow my followers to 100.

MY ENGAGEMENT GOAL
I will like to interact more with people here through quality comments. I have made a total of 818 comments and I hope to increase it to 2,000 by the end of this program.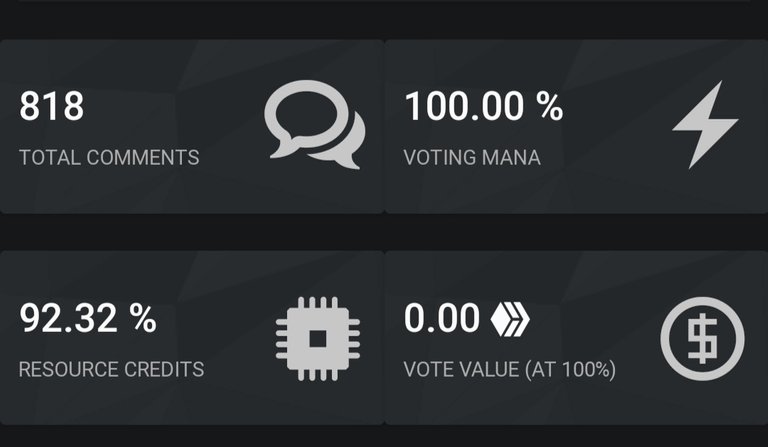 MY CONSISTENCY GOAL
My consistency goal within this period is to make at least one post a day and engage with other authors daily. I want to make it a daily routine within this period to keep my followers engaged.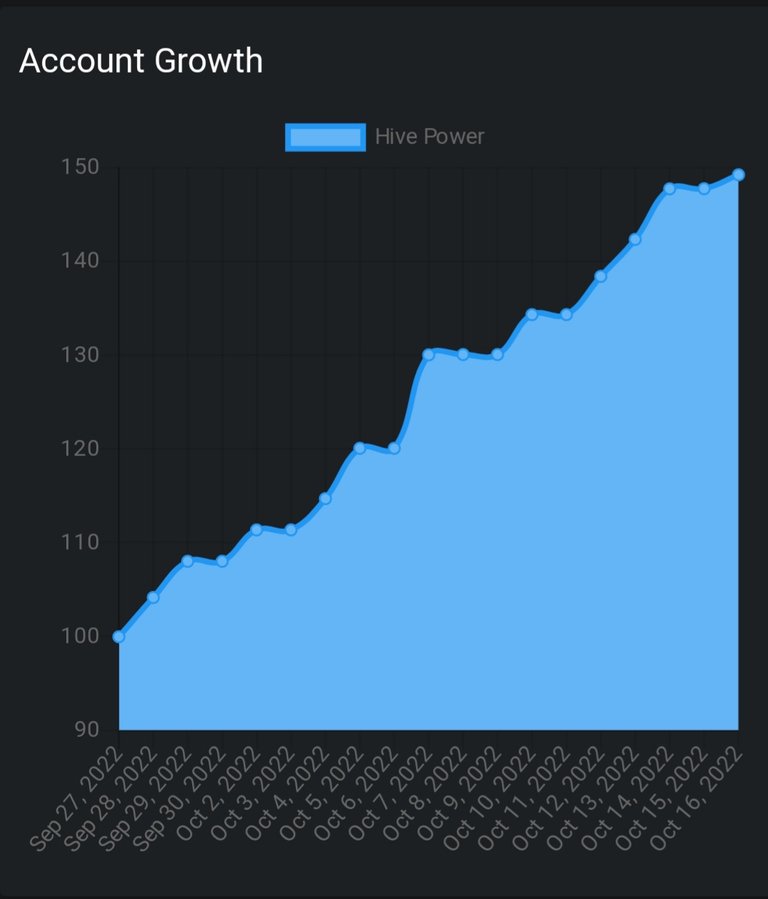 HIVE REPUTATION GOAL
My reputation now is 60. At the end of this initiative, my goal is to achieve a reputation of 68.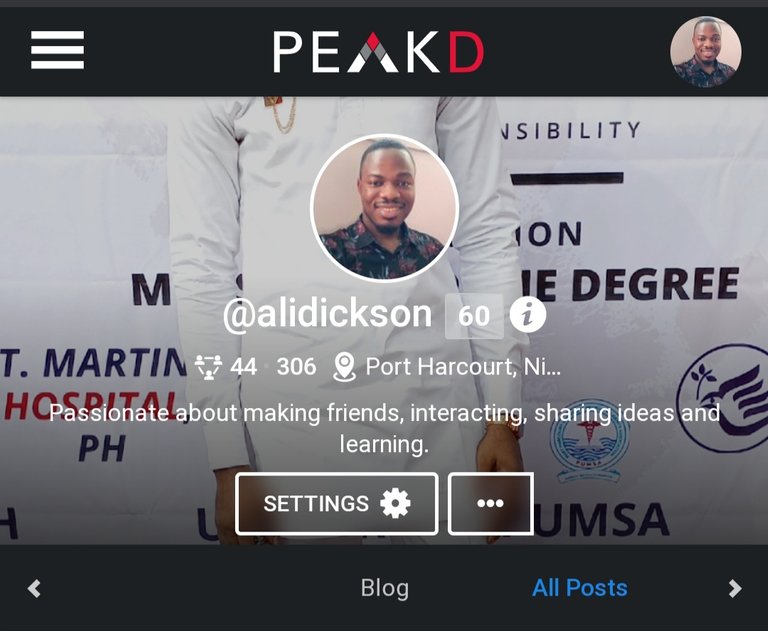 MY REFERRAL GOAL
So far, I have onboarded 3 persons on Hive, in 7 weeks, I hope to have onboarded a total of 6 persons.
HOW I PLAN TO ACHIEVE THESE GOALS
To enable me achieve my goals, I have broken them down into achievable and realistic steps that will guide my activities in this community each day.

HOW I PLAN TO ACHIEVE MY 500 HIVE POWER GOAL

To achieve my 500HP goal from my current 149 HP, I will need to get 351HP in these 7 weeks. That will be broken down to 50 HP every week. Further narrowing it down to a daily target, I will need to get 7 HP daily for these 7 weeks.
I will achieve this goal by making quality posts every day and also interacting with and supporting other authors. I will also power up 50HBD within this period to enable me to achieve my goal.

HOW I PLAN TO ACHIEVE MY 100 HIVE FOLLOWERS GOAL

To increase my total followers to 100 from the 44 followers I have now, I will need to have 56 followers within these 7 weeks. This will mean about 8 followers each week.
I will target to achieve 8 followers each week with creative, quality and valuable contents as well as supporting other authors through my upvotes and quality comments. Through this, I will make more friends and gain more followers.

HOW I PLAN TO ACHIEVE MY 2,000 COMMENTS AND ENGAGEMENT GOAL


To increase my comments from 818 to 2,000, I will need to make 1,182 more comments within these 7 weeks. This will be 168 comments each week and further narrowing it down to a daily target, I will need to make at least 24 comments every day.
This is very realistic and I will ensure to read and comment on other authors' posts targeting at least 24 comments each day. These comments will be distributed on posts in the Hivelearners community, Stemsocial Community, Hive Book club, and other communities where I have found a niche.

HOW I PLAN TO ACHIEVE MY CONSISTENCY GOAL

I will achieve my consistency goal by channeling more of the time I spend chatting on other social media to create quality content to share on Hive. Some days I find myself spending over 6 hours in total a day chatting on social media which brings no value to me. I can channel this time more appropriately to help me achieve my Hive consistency goal.

HOW I PLAN TO ACHIEVE MY 68 REPUTATION GOAL

To achieve this goal, I will make high-quality posts daily and create original contents. I will be more unique, and creative and provide value to the communities through my contents. When other authors and curators find my content useful and upvote it, my reputation will grow faster and by the end of these 7 weeks, I will achieve my 68 reputation goal.

HOW I PLAN TO ACHIEVE MY 6 PERSONS REFERRAL GOAL

Currently, I have 3 referrals. So to achieve my 6 persons referral goal, I will need to refer 3 more persons within these 7 weeks. Narrowing this down means that I will have to refer at least 1 person every 2 weeks.
I will achieve this by talking to my friends who I know will be of great value to the Hive community. I will use one week each to teach them the basics of what they need to know to the best of my knowledge and then use the remaining one week in each of the 2 weeks to create their accounts, delegate HP to them and guide them through.
SOME CHALLENGES I MIGHT ENCOUNTER IN ACHIEVING THESE GOALS
My most important challenge here will be time, being able to combine my consistency on Hive with my academic activities, work, and other personal life.
But this is why setting this goal is important. It will help me to focus on achieving the small daily goals which will eventually result in achieving the bigger goal.
To overcome this challenge, I will readjust the time I spend on other less important things to give more time to achieving my daily targets on my goals.
UNSTABLE ELECTRICAL POWER SUPPLY
Another challenge here will be the electricity to keep my gadgets always charged. The power supply here is not constant and my battery may be down when I want to create a content.
I will overcome this challenge by posting more at night when there is a greater chance of having light. I will also always keep my power bank charged as an alternative power source.
CONCLUSION
In conclusion, I will want to deeply appreciate the entire Newbies Initiative Team for this wonderful learning opportunity. I now have a more defined goal, target, and focus on Hive and the motivation to pursue my goals. I am confident that in my final evaluation post in this program, I would have achieved these goals and even more.
A big thanks to @starstring01, @theycallmedan, @projectmamabg, @aliento team, my team leader @vickoly, and other members of the @newbies-hive initiative team, I am so very grateful to you all.
---
---