THE BASICS OF OXYGEN THERAPY

Oxygen is a very common therapy that we see in the hospital or even at home. I believe most of us may have witnessed or heard about people being placed on oxygen. However, oxygen is not just given anyhow. Just like every other drug, it is well prescribed indicating the dose, rate, and duration to be given, with proper monitoring to ensure improvement.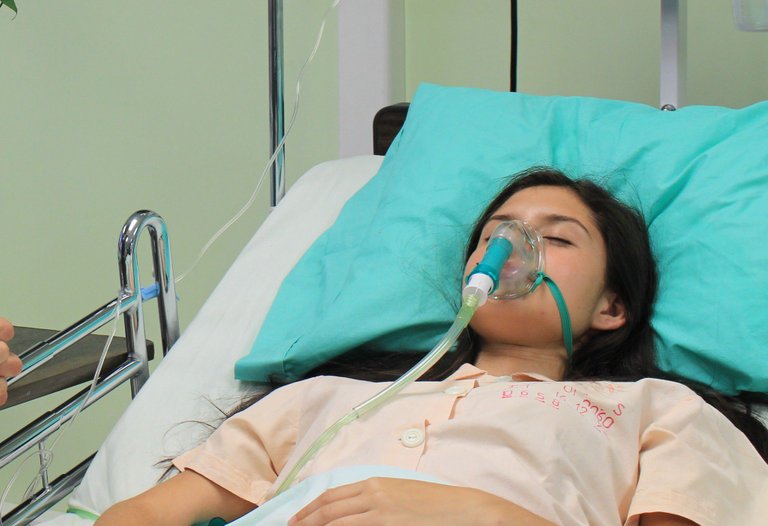 By Est.tebi - Own work, CC BY-SA 4.0, Wikimedia
In this post, I will talk about the basics of oxygen therapy, why and who needs oxygen therapy, and the various devices used to deliver oxygen to patients. But before we go into the crux of the matter, let us look at the importance of oxygen in our body and why any shortage needs to be supplemented immediately.
THE IMPORTANCE OF OXYGEN TO THE TISSUES
When we breathe in air, we inhale oxygen which goes into our lungs. In the lungs, the oxygen is picked up by a component of the red blood cell called the hemoglobin from where it is carried by the blood to the tissues where they are used to break down the food we eat to release energy (ATP). This energy is used to drive the cellular processes and activities in the body that help in the normal functioning of the body.
Therefore, any compromise to the airway which reduces the amount of air going into the lungs will result in a reduced oxygen concentration in the blood (hypoxemia) and then subsequently reduced oxygen supply to the tissues (hypoxia). Conditions of low blood levels that are inadequate to carry enough oxygen to the tissues also result in hypoxia. This state of reduced oxygen supply to the tissues greatly impairs the generation of energy from glucose (metabolism) in these tissues.
Just imagine all the activities that go on in the body and then if there is no energy (ATP) to carry on those activities. The various organs and tissues will just shut down in a very short while.
One of these organs greatly affected by low oxygen is the brain. The brain utilizes about 20% of the total oxygen supply to the body which it uses to generate energy for its numerous activities. Any shortage of oxygen supply to the brain will cause the death of brain cells in a matter of minutes.
The heart cells also need enough energy to keep the heart beating throughout life. Shortage of oxygen to the heart cells leads to a lack of energy generation to drive the beating of the heart which leads to a heart attack.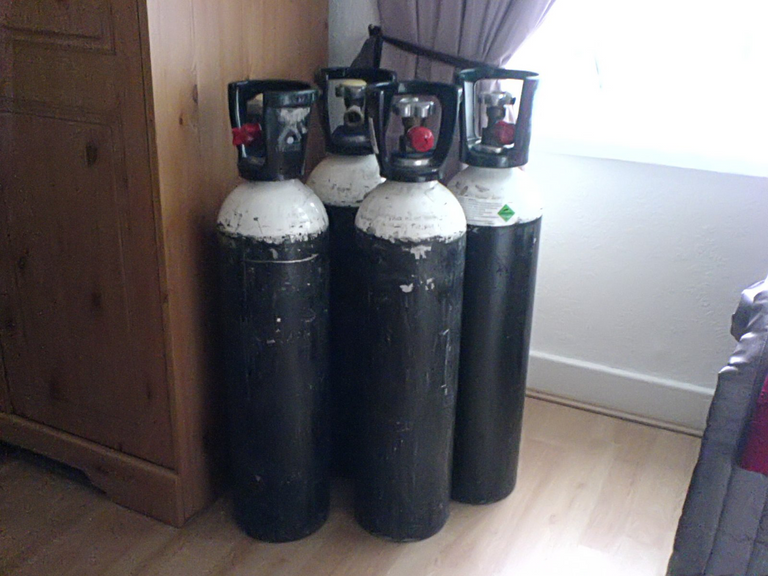 By GiollaUidir at English Wikipedia., CC BY-SA 2.0 uk, Wikimedia
This also applies to every other organ and tissue in the body. So we can see that oxygen is life and without oxygen, life goes off in a matter of minutes. However, oxygen therapy has helped us to provide supplemental oxygen to maintain an adequate supply of oxygen to the tissues and avoid cellular death.
WHO ARE THOSE IN NEED OF OXYGEN THERAPY
So let us look at those conditions where one suffers a shortage of oxygen to the tissues and will need additional oxygen (oxygen therapy). These conditions are:
Patients who have acute or chronic lung diseases that restrict the flow of air into the lungs. Such conditions include Chronic Obstructive Pulmonary Disease which is characterized by an irreversible, progressive narrowing of the airway. Others are Pulmonary fibrosis, Asthma exacerbations, Pneumonia, Pulmonary embolism, cystic fibrosis, etc.

Patients whose heart cannot pump out enough blood to carry enough oxygen to the tissues such as in acute heart failure and cardiac arrest.

Conditions of low hemoglobin concentration in the blood (anemia). Hemoglobin is the molecule in the blood that transports oxygen. So when it's low, the blood cannot carry enough oxygen.

Patients who have low blood volume in circulation like shock, sepsis, and anaphylaxis.

Other health conditions like altered mental status, cyanide, or carbon monoxide poisoning. Also in patients recovering from anesthesia.

It can also be used in the newborn with conditions like birth asphyxia and respiratory distress syndrome.
OXYGEN SOURCE AND DELIVERY DEVICES
Supplemental oxygen is given to patients usually from 3 common sources in our facilities. The commonest one we usually see is the oxygen cylinder. It contains high-pressure compressed gas and is usually carried around where the delivery device is connected to it and then connected to the patient. However, this is often a big load to carry around and it also has a high financial cost. There is also a high risk of fire outbreaks as it is flammable.
Another source of oxygen that is very reliable, cheaper, and safer is the Oxygen concentrator. This device provides a high concentration of oxygen directly from the atmospheric air. However, the setback here is that it needs a constant power supply to run.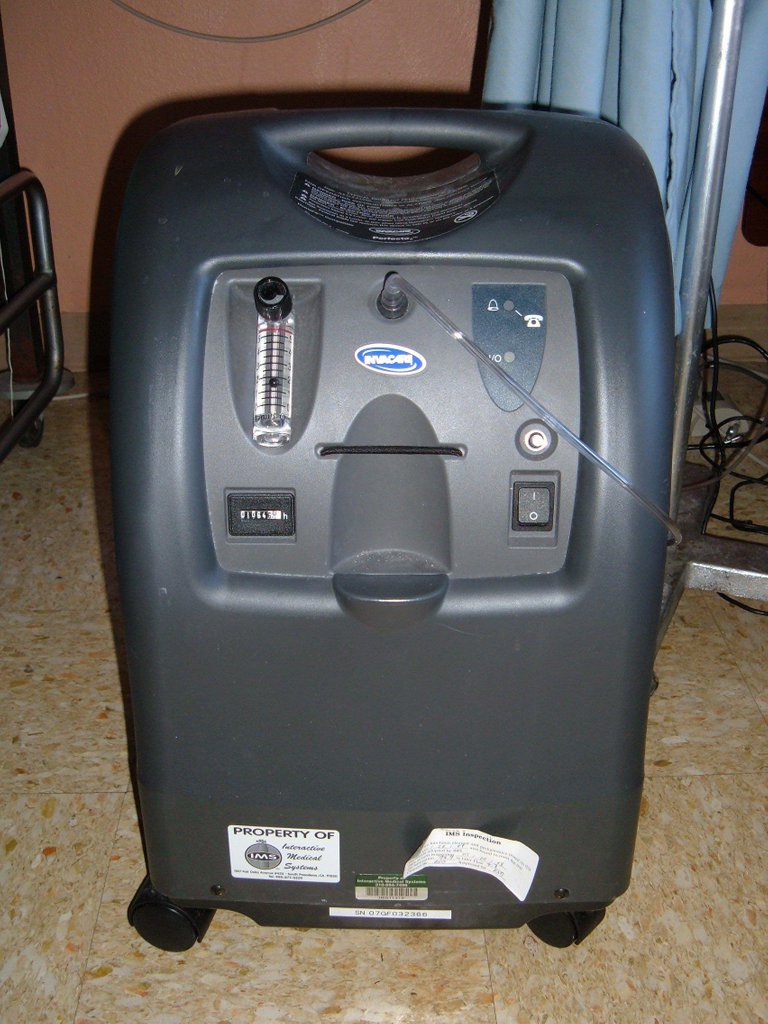 By BrokenSphere - Own work, CC BY-SA 3.0, Wikimedia
In some of the big facilities, there is also Central Piped Oxygen which is wired around the building like a plumbing system. The oxygen is supplied from a central source and is tapped from the various connection points in the hospital. This is however expensive to maintain but it's convenient and safe.
Oxygen from these sources can be delivered to patients using different delivery devices. The choice of the delivery device will depend on the patient's clinical state and the rate of oxygen delivery. There are two groups of oxygen delivery devices which are the Low flow delivery devices like the Nasal cannula, face mask, and non-rebreather mask, and high-flow delivery devices like the High flow Nasal cannula and others.
Some of the common oxygen delivery devices we see are:
Nasal prongs or nasal cannula.
This is the commonest and easiest to use. It delivers oxygen at a rate of 1-5 Litres per minute and has the advantage of allowing the patient to talk and eat while using it.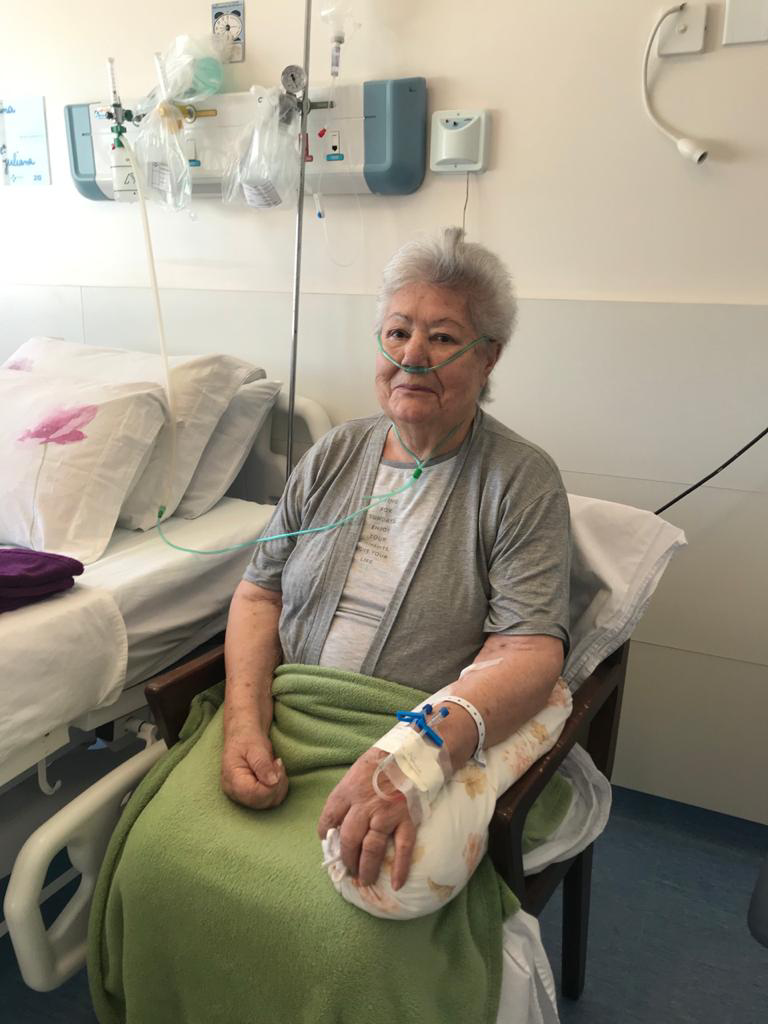 By Parzeus - Own work, CC BY-SA 4.0, Wikimedia
Simple face mask
This delivers oxygen at a higher flow rate than a Nasal cannula. It delivers at a rate of 6-10 liters per minute (LPM). Though this device does not allow the patient to talk or eat while using it and the patient also rebreaths part of the expired air.
Non- Rebreather mask
This type of oxygen delivery device contains a reservoir bag and a one-way valve where expired air exits. It delivers air at the rate of 10 - 15 LPM though it does not also allow the user to talk or eat while using it.
Venturi mask
This is another device also called air - entrainment device. It delivers a pre-set amount of oxygen to the tissues.
High-flow Nasal cannula
This device delivers oxygen at a higher rate than the normal low-flow delivery Nasal cannula.
Other devices include oxygen tents, transtracheal catheters, neonatal incubators, etc.
In some patients, there may be an indication to deliver continuous positive pressure oxygen and in such cases, devices such as Continuous Positive Airway Pressure (CPAP) or Bilevel Positive Airway Pressure (BiPAP) can be used.
PRECAUTIONS WITH OXYGEN THERAPY
Even though oxygen is so important to life, it can also be dangerous when taken in excess dose or high concentration for a long time. The complications may include lung collapse, visual changes, ear problems, headache, tiredness, etc. Oxygen is also flammable and should not be used near an open fire.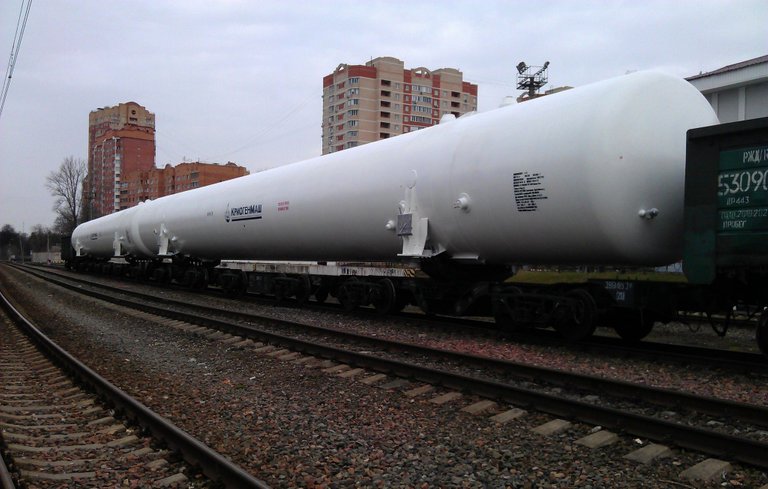 By Svtk44 - Own work, CC BY-SA 4.0, Wikimedia
In conclusion, oxygen is a life-saving therapy used to treat low levels of oxygen in the blood (hypoxemia). Oxygen is a drug and must be taken according to prescriptions. Abuse of these prescriptions can lead to serious side effects. But generally, oxygen therapy is safe, effective, and improves patient outcomes.
Thanks so much for reading.
References:
---
---